Vikings actress and yoga teacher Maude Hirst, founder of Energy Rise has a yogic breathing technique called kapalabhati for feeling tired all the time 
Between the 3 pm daily slump and wanting to smash our morning alarm clocks, we've all been there when it comes to craving an energy kick. Whether it be a lack of sleep causing it or pure exhaustion, a lack of vitality at times is a sentiment most Brits can related to.
In 2018, Healthspan conducted a study, analyzing the issue of tiredness in the UK population, and discovered that on average, Brits spend more than seven-and-a-half years of their lifetime feeling tired.
And if we weren't already shocked, the study also concluded that adults typically spend a total of two hours and 56 minutes a day feeling drained. So if you do the math, that's more than 20 hours per week or almost four days a month and six weeks a year.
Of course, we've been told to down a mixture of sugary energy drinks (we're looking at you Red Bull) to combat the problem. But what about a more natural remedy that doesn't involve elixirs and tablets?
Instead of downing vitamins and supplements, yoga teacher Maude Hirst suggests kapalabhati breathing, which can help harness energy into your body. Try it when you wake up or at the office, either way, you'll be happy you did.
Kapalabhati breathing in 4 steps:
1) Take your awareness down to your belly
2) Place your left hand over your stomach
3) Inhale and then pump the belly inwards on the exhale. That's one round.  Don't worry too much about the inhale, focus on each exhale and pumping the belly inward and the inhale will happen automatically.
4) Continue this for anything from ten to 50 rounds.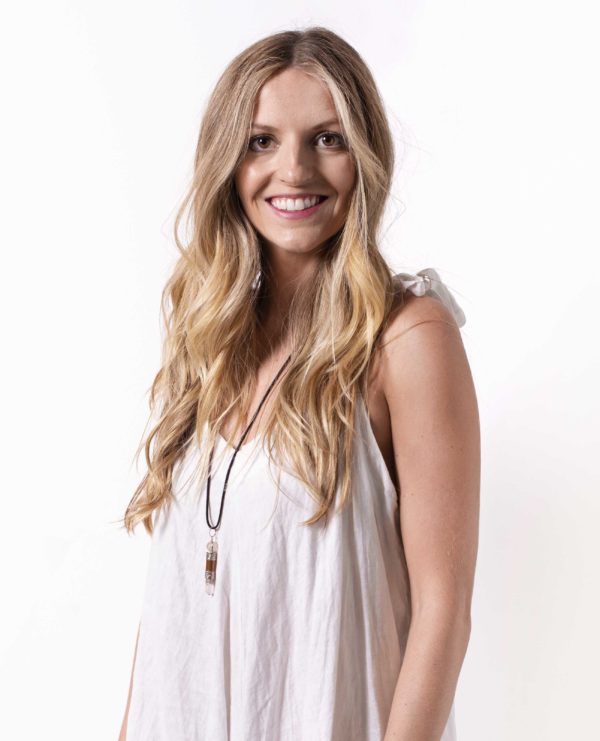 Maude Hirst is a born and bred East Londoner, best known for her role as Helga in the hit TV show 'Vikings. She is an actor turned mindfulness teacher on a mission to create a bespoke path into mindfulness for you. Discovering yoga and meditation has totally changed her life for the better and she believes it can do the same for you.
Following a traumatic breakup a few years ago, Maude has been on an extraordinary journey of healing and training – discovering the power of mindfulness. Practices that help you switch your awareness from the external world, to your internal world, discovering strategies to rebuild your life in a healthy, conscious way.
Maude is trained in yoga, meditation, intuitive movement meditation, Theta Healing and Reiki and has created her company EnergyRise (www.energyrise.co.uk ) to bring you an array of mindfulness practices in order to cater to your individual needs.
At a time where there is more stress and anxiety in the world than ever before, Maude believes mindfulness is the key to bringing some calm and clarity to your life through simple practices. Empowering you to listen to what truly makes you happy and who you truly are.
Instagram: maudehirst
Twitter: maudehirst
Facebook: maudehirstyoga
Relevant Healthista content:
How to destress – the breathing technique this Instagram yoga star wants you to know
Got insomnia? The easy breathing technique this Instagram yoga star says will help
7 best hot yoga studios in London
3 breathing techniques this Instagram super yogi swears by
Other Healthista content you might like:
On a plant based diet? These 9 vegan hotspots in London will help
Bloated stomach? These are the products that work
7 surprising hacks for a good night's sleep
Like this article? Sign up to our newsletter to get more articles like this delivered straight to your inbox.