If you're on a plant-based diet but screaming out for some new food ideas, these 9 vegan hotspots in London will deliver everything from doughnuts to burgers to cupcakes
Plant-based diets have become ever so popular in the UK over the past few years and it's estimated that 3.5 million British people now identify as being vegan.
Even if you're not a fully-fledged vegan, eating a more plant-based diet is becoming an increasingly popular trend not only for health and nutrition purposes but also for its environmental impact.
A huge body of research has shown a clear link between vegan diets and reduced cholesterol as well as lower blood pressure. But, environmentally, more people adopting a vegan diet can help reduce pollution and prevent deforestation.
All this has meant that popular health brands, supermarkets and restaurants have been delivering more vegan alternatives to our favourite meals and treats.
As it's World Vegan Day, we wanted to round up our current favourite vegan restaurants, relatively new to the London scene.
For burger lovers
Lewis Hamilton has decided to get in on the vegan action with the launch of Neat Burger, a plant-based restaurant that he has co-founded and opened in September 2019.
The restaurant is partnered with Beyond Meat to create the meatiest non-meat taste possible. Co-founders include Ryan Bishti, a young successful entrepreneur who started out in the London nightlife scene as a promoter, which led to the creation of the unique brand Cirque Le Soir, and then several other clubs' in the capital.
Another, co-founder Stasi Nychas arrived to Neat Burger from the well-known chain Byron Burger, and has helped steer the concept towards a higher-end, 'quality' fast food.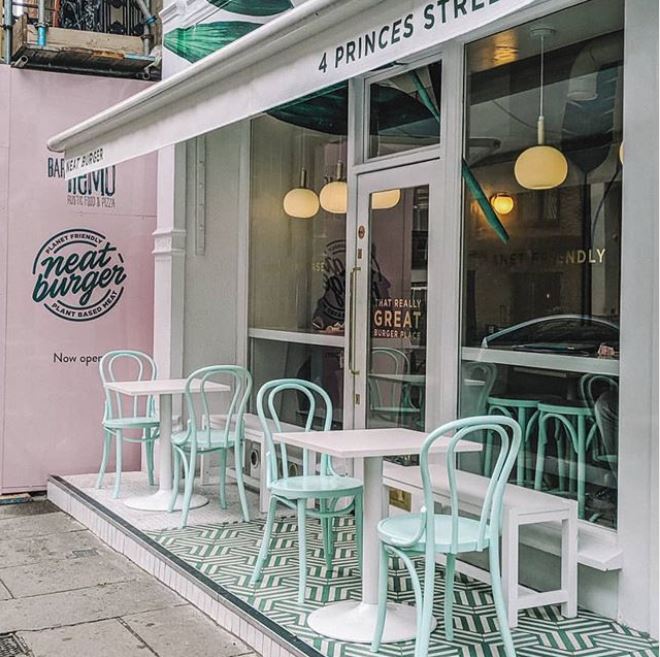 The Formula One driver, who has followed a vegan diet since 2017, has invested heavily in Neat Burger. The plant based restaurant even has plans to become a prominent high-street plant-based burger chain.
In fact, the company is scheduled to open 14 franchises across Europe, the US and the Middle East over the next two years.
The first of the restaurants can be found just off Regent Street in Mayfair and the burgers to choose from include The Neat, The Cheese and The Chick'n, as well as a plant-based hot-dog.
The burgers at Neat are all made using Beyond Meat, a meat alternative which doesn't use soy or gluten, and is GMO free.
Neat's Michelin-starred head chef Douglas Santi, speaking exclusively to Pullman Hotels and Healthista for their annual Wellness Trends, said: 'Developing the Neat concept was an exciting challenge, as a burger has such a particular flavour profile.
'My ultimate goal is for people to enjoy food, but the fact that as a global community we have a responsibility to address climate change was important too and this is one small step to contributing to this cause'.
For those who love a menu with plenty of choice
Wulf and Lamb can be found behind the busy Kings Road in Chelsea. They offer plant-based, vegan-friendly food perfect for dates, dinner, drinks with your mates or even big groups.
The name makes it sound more like a country pub than a vegan, plant-based restaurant, but we promise it's cool, chic and very on trend.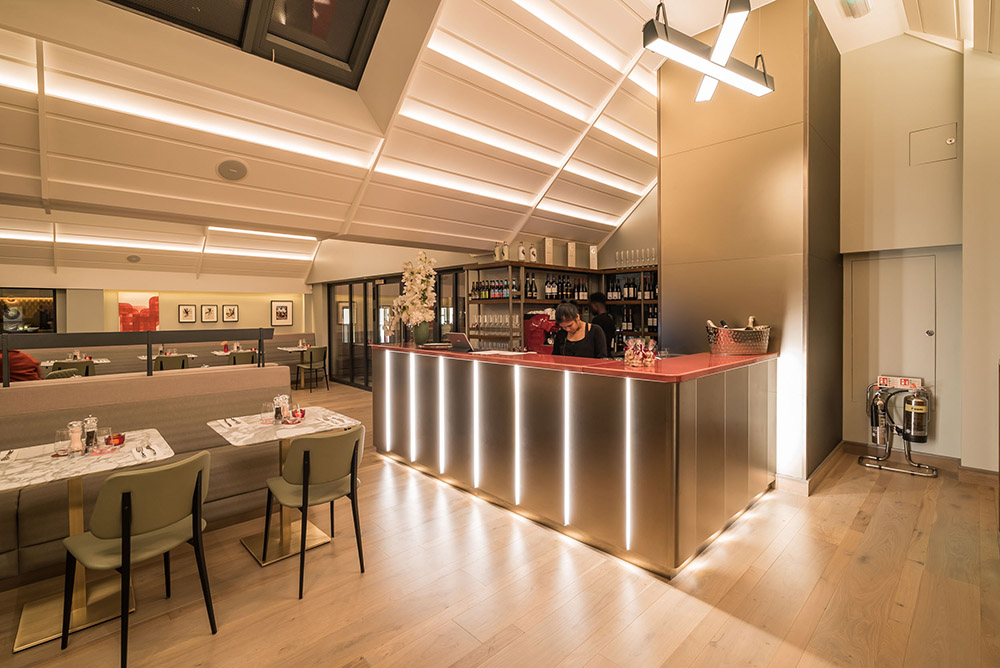 Not only is the food delicious, it doesn't look like your stereotypical 100 per cent vegan restaurant. Which works very well when you're trying to attract a new audience who – although not necessarily vegan – still want to enjoy meat and dairy-free options.
Menu options include a Spicy Veg Burger (topped with tomato, baby gem, pickle, red onion and cashew aioli in a brioche bun with house sauerkraut and wedges), the Wulf Pie (pulled jackfruit and lentil stew with mashed-potato and baby carrots) and the Green Thai Curry (sweet potato mash and in-season vegetables, aromatic Thai roots, spices and coconut cream with jasmine rice).
Wulf & Lamb have accomplished a menu that bucks the trend, with the sort of taste experiences you may never have expected eating out as a vegan. Whether you're vegan or not, you're going to love it here.
For patisserie lovers
London's first all vegan patisserie led by a Parisian vegan chef can be found in Paddington.
As well as an plenty of patisserie options they also offer an afternoon tea, that provides an amazing selection of plant-based sandwiches such as chipotle cheese with caramelised onion chutney and rocket on rye bread, brioche roll with cream cheese and smoked carrot 'salmon', BLT with eggplant 'bacon' and vegan mayonnaise on sourdough and Mediterranean hummus and cucumber on farmhouse loaf.
Cafe Forty One also offers all-vegan breakfast and lunch, also full of desserts that bring a twist to French classics. These include a chocolate and praline millefeuille and a raspberry, matcha and apricot entremet.
Basically for a Parisian patisserie experience that will knock your socks off, you really must visit Cafe Forty One.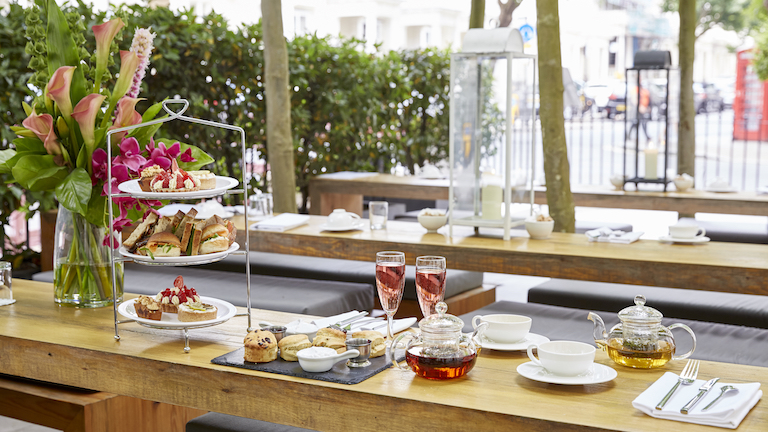 For cupcake lovers
If you've been to London, you are bound to have seen a Lola's Cupcakes stall selling the most beautiful looking cakes and cupcakes.
If you want to treat yourself to one of these irresistible cakes you can be certain there will be a queue – that is how popular these cakes are and with good reason.
Take their vegan passion fruit cupcake as a yummy example, this cupcake is in fact award winning. It is light, sweet, scrumptious, spongy and just YUM. The vegan vanilla sponge is hand piped with vegan passion fruit and coconut buttercream, decorated with some passion fruit pulp.
Or what about their vegan and gluten free fudge cupcake that has a luxury chocolate sponge with a refined sugar-free ganache topped with a fresh raspberry – what's not to like?
You can find Lola's Cupcakes at Waterloo, Kings Cross or Chancery Lane stations. Or you can find them at Bluewater shopping centre, Brent Cross shopping centre, Birmingham Selfridges or Covent Garden, the list of where to find Lola's cupcakes is endless.
Ms. Cupcake is the UK's first entirely vegan bakery – O.M.G.
This vegan cupcake heaven can be found in Brixton, a few minutes walk from Brixton station. Ms Cupcake believes that everybody deserves great cake. That is why they have created naughty and indulgent treats regardless of what you can and cannot eat.
So if you want a 100 per cent vegan cupcake that will guarantee you a delicious treat extravaganza then head over to Ms Cupcake, you will not regret it.
For those who love american diner style restaurants
By Chloe is the number one place to be for fast-food vegan food, oh and it's a pretty cool spot to hang out with friends for some naughty food indulgence.
By CHLOE is one of the newest kids on the block when it comes to powering London with plant-based food. Hot from the streets of New York and LA, By CHLOE is one of the coolest looking meat-free healthy-eating dining spots around town.
Similar to a regular fast-food joint, you head to the counter to order your food and wait in line until they call your order. But what makes it very different to other American style fast-food joints is the fact that everything is 100% vegan.
As well as healthy salads, they make vegan versions of traditional comfort and 'junk' food favourites such as fish & chips, shepherd's pie and mac & cheese. Although the salads aren't what you'd go there for, the other choices taste as good – if not better – as the real deal.
For doughnut lovers
'My plans for this week: finish and deliver book; eat @crosstowndoughnuts.' That was a tweet by none other than Nigella Lawson, so if she's a fan that's saying something right?
In order to create their vegan doughnuts, Crosstown doughnuts replaced eggs and dairy with plant-based alternative ingredients that still achieve the same tastes and textures as their original doughnuts.
They use chia seeds and coconut butter to make their dough, plus they use oat milk, coconut butter, dairy-free chocolate and silken tofu to make their scrumptious fillings and glazes.
There are a range of doughnuts available at all Crosstown locations, Marylebone, Brockley Market and Victoria Park Market. Oh and they make their doughnuts fresh every morning and each location carries limited numbers of flavours so be sure to get down there asap.
For comfort food lovers
Found on the New Kings road not far from Parsons Green station, Tell Your Friends (TYF) is a restaurant that is 100 per cent vegan.
Remember Lucy Watson from the reality TV show Made in Chelsea? The former reality star is a well-known passionate vegan and foodie who has written her own vegan cookbooks. After the success of those books, she now owns a popular restaurant with her sister, fellow vegan and former MIC star, Tiffany Watson.
https://www.instagram.com/p/B1G89vLHNne/
Tell Your Friends opened in May 2018, and their menu features comfort food favourites such as fish and chips, mac n' cheese, hot dogs, plus many other refreshing options such as the Japanese Raw Bowl with cauliflower rice and daikon, plus a Buddha Bowl with sticky tofu, pak choi and a sweet sesame sauce – the menu is seriously impressive.
The interior at Tell Your Friends is as beautiful as the food itself, with pretty glassware and indoor plants the atmosphere just oozes cool. Take our word for it – you're totally going to want to tell your friends about this place…
For deli lovers
Although Deliciously Ella's deli isn't exactly new to the scene (it opened in 2016), it's a must add to our top pick plant-based hot spots. I myself visit every single time I find myself on Oxford Street, I simply can't get enough of the place.
Found just off Bond Street and Oxford Street, Deliciously Ella's deli is a perfect place for a lunch that will seriously fill you up and is guaranteed to satisfy your taste buds.
They offer healthy and filling breakfasts, brunches and lunch options. Although not totally vegan, there are plenty of great options for gluten free and vegan diets too. A good peaceful spot for work meetings and working.
Deliciously Ella (aka Ella Woodward) rose to fame as one of the UK's top healthy food bloggers, becoming famous for her healthy recipes and her amazing sweet creations.
After the success of her blog and recipe book, it was time to share her food with her fans by opening her own café and deli.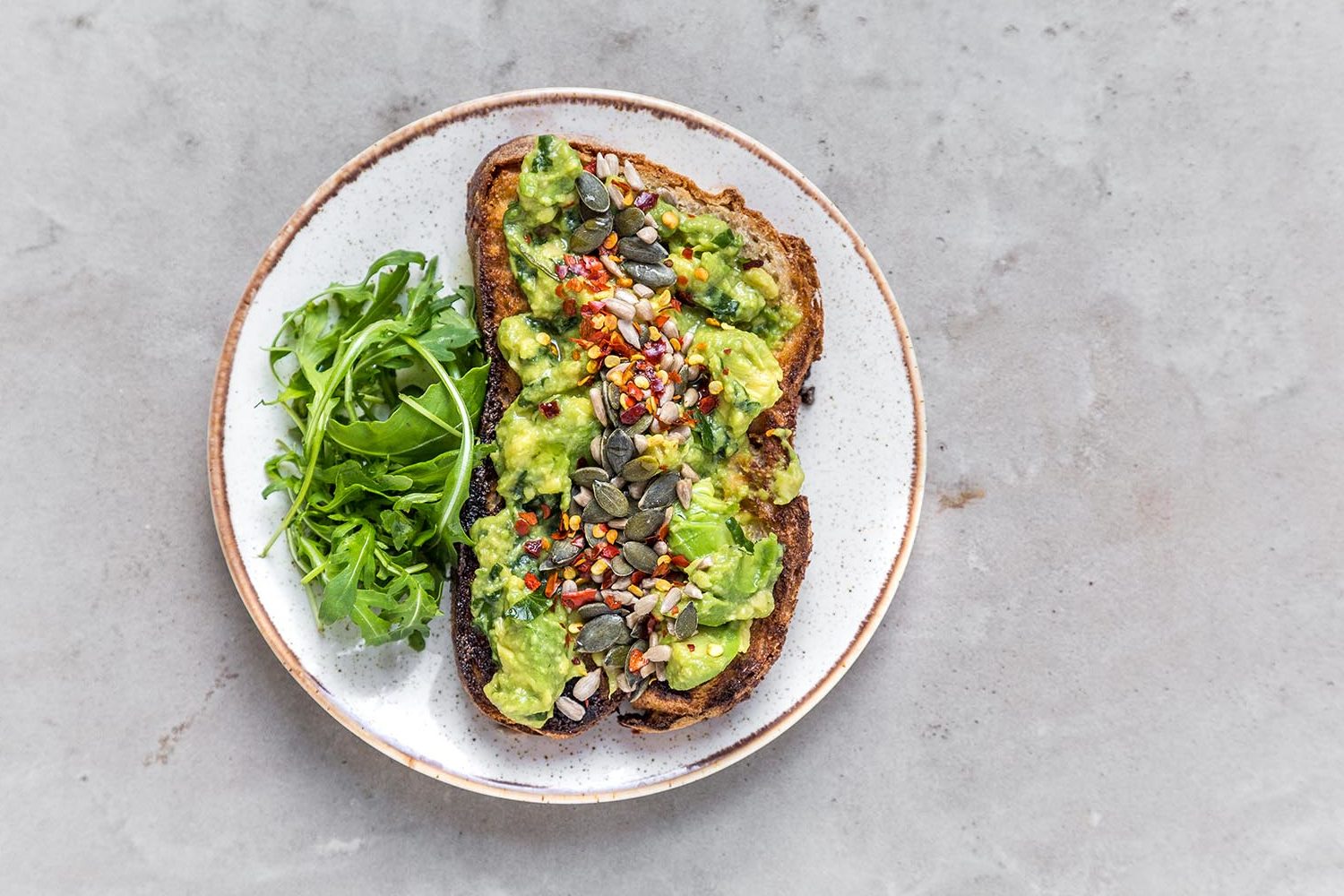 Ella's deli on Weighhouse Street is in a brilliant location. Just a short stroll from the madness of Selfridges and Oxford Street, you'll find this peaceful healthy food hot spot full of everything yummy you could wish for.
Unlike most healthy cafes, where finding a space and some peace and quiet can be hard, there's plenty of seating downstairs with lots of room to enjoy your food and some quiet time – as well as a seating area by the deli itself. The place is beautifully decorated and inviting – it's a must visit.
Relevant Healthista Content
7 best raw vegan chocolate brands we can't get enough of
6 healthy vegan recipes from the best new plant-based cookbooks
Other Healthista Content You May Like
3 easy healthy recipes from Gabby Allen's new cookbook
18 ways this celebrity trainer keeps Nicole Scherzinger and Amanda Holden in shape
6 ways to tell if your manuka honey is real or a fake