Dr Michael Mosley is fast becoming a TV super-brand with his proven, trustworthy health advice. Healthista caught up with him to talk weight loss, healthy breakfast recipes and cheat meals
Seen this famous face before? You probably have. Doctor Micheal Mosley is a well-known TV doctor famous for his appearances on the BBC since 1985.
You may also know him as the man who popularised the famous 5:2 diet after appearing the in BBC documentary, Eat, Fast and Live Longer, where he discovered the powerful new science behind the ancient idea of fasting.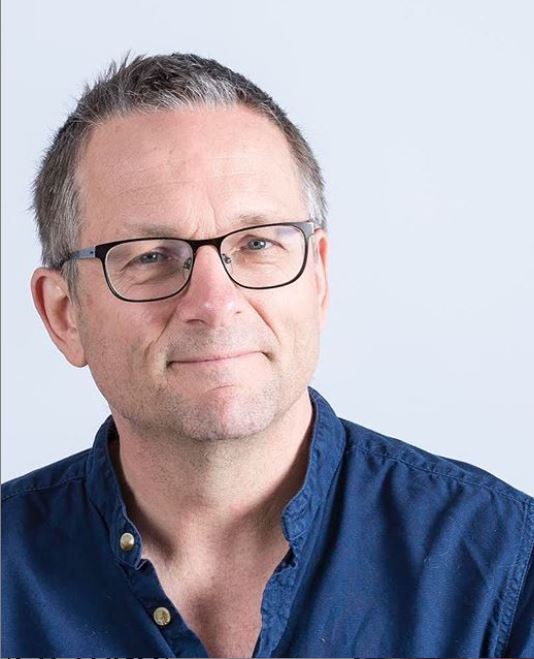 The 5:2 diet still allowed him to enjoy his food, and when testing out the fasting diet on himself he saw life-changing results. In fact, Doctor Mosley's Fast Diet has become one of the health phenomenon of our times.
Doctor Mosley has since gone on to write other books including his latest book The Fast 800: How to combine rapid weight loss and intermittent fasting for long-term health, where he brings together the latest science that suggests how 800 calories is the magic number when it comes to successful dieting and maintaining weight-loss.
So we were intrigued to know, does Doctor Mosley eat eggs? and what is his favourite egg breakfast?
What are your top 5 healthy eating tips?
1. Avoid snacking wherever possible.
2. Do your best to cut down on sugary foods.
3. Make sure you eat plenty of foods containing lots of fibre.
4. Drink plenty of water, two to three litres a day.
5. Eat mindfully, at the table with no electronic devices. Oh, and stop when you feel full.
What are your main food principles?
My main food principles are to stick to a broadly Mediterranean diet, one that is rich in fruit, vegetables, and has plenty of olive oil, nuts, fish, eggs and of course some red wine.
The Mediterranean diet has long been hailed as the world's healthiest diet and it's easy to see why. It is full of an abundance of fruits, vegetables, whole grains, legumes, nuts and healthy fats such as olive oil.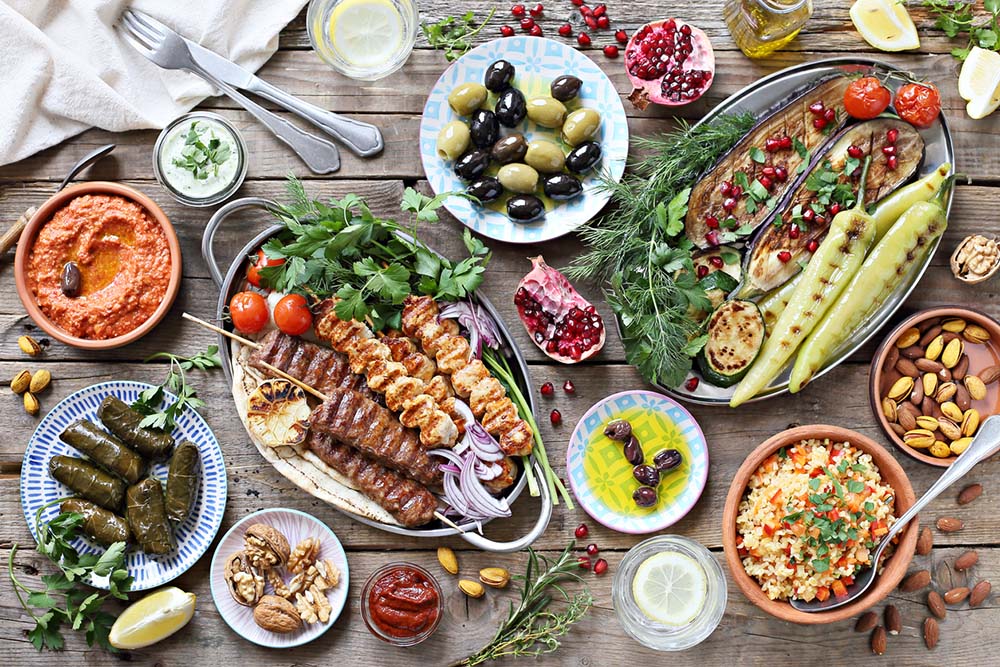 The diet favours lean sources of proteins, such as fish and chicken in moderate amounts over red meat, which contains more saturated fats.
Interestingly red wine, with its deep red colour, due to the antioxidant compound resveratrol also features, but in moderate amounts; one glass per day.
Resveratrol is also said to help with longevity. If you're partial to a glass of red wine, women should drink one small glass of wine a day for brain health. If wine isn't your thing, organic pomegranate juice is also rich in antioxidants. Grape juice and prune juice are also good options.
Your favourite treat or snack?
My favourite guilty pleasure would have to be chocolate. Although, it's probably better to opt for dark chocolate.
Chocolate is considered a super food when consumed in its purest form. If you do find yourself craving something sweet after dinner, choose dark chocolate. High quality dark chocolate with at least 65 per cent cocoa is lower in sugar and rich in antioxidants.
What about your favourite cheat meal?
A delicious curry, full of healthy spices!
Spices used in Indian cooking are known for their brain-protective properties. The popular spice turmeric has always been a popular signature spice of Indian food.
It's a powerful anti-inflammatory agent full of antioxidants. Recent evidence now shows that it also helps protect against memory loss and dementia by keeping our neurons healthy as we age.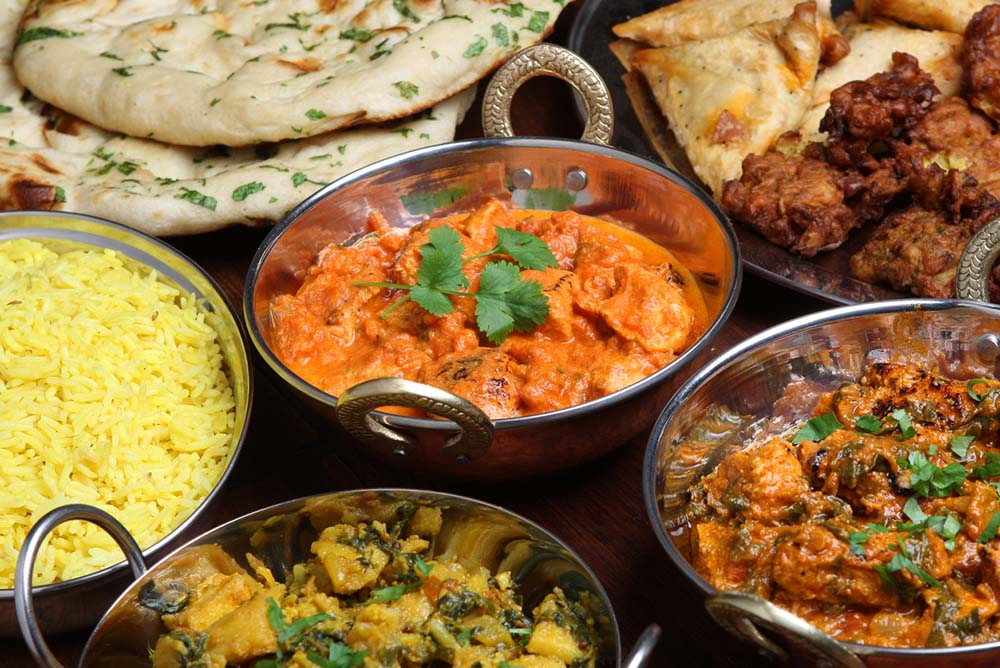 What do you typically eat in a day?
My breakfast would usually consist of eggs, sometimes scrambled with some smoked salmon, or a turmeric omelette (see below). For lunch I would usually opt for soup or salad – weather depending of course.
And for my evening meal, I would usually aim to have protein like chicken, in a stew with lots of vegetables and some brown rice.
What is the one thing you would change about Britain's diet habits?
It would have to be reducing our dependence on take-aways and other highly processed foods. Everyone loves a take away now and then which is fine, but making a habit of them is damaging for your brain and your body.
Takeaways contain refined oils, sugars, fats and cheap ingredients causing you to ingest more hormones and pesticides. Use real, healthy ingredients that will keep your body and mind in healthy working order.
Micheal Mosley's five weight loss tips?
1. Drink lots of water and other zero calorie fluids.
2. Eat within a 10 hour window (time restricted eating/intermittent fasting).
3. If you want quick results, eat 800 calories a day for first couple of weeks.
4. Join a course like the Fast800 online course, because it will teach you how to keep the weight off long term.
5. It is easier if you diet with a friend  or partner or with the help of a community.
What's Michael's favourite breakfast?
Ingredients:
Serves 1 
1 tsp butter
chestnut mushrooms diced
1 spring onion diced
1/2 tsp ground turmeric
1/4 tsp chilli flakes, to taste
2 large British Lion Eggs whisked
small handful of fresh coriander, chopped
Method:
1. Place the butter in a small frying pan over medium heat, cook the mushrooms and spring onion for 3-4 minutes.
2. Stir in the turmeric and chilli, then after another minute, pour in the eggs along with some seasoning.
3. Stir the eggs lightly. Leave them to cook gently for a few minutes until they begin to set but they are still slightly soft and runny on the surface.
4. Scatter the coriander on top, then fold the omelette in half and slide it onto a plate.
Tip: Dr Mosley loves to eat this omelette with 1 tbsp if fermented cabbage to add some contrasting tang and crunch.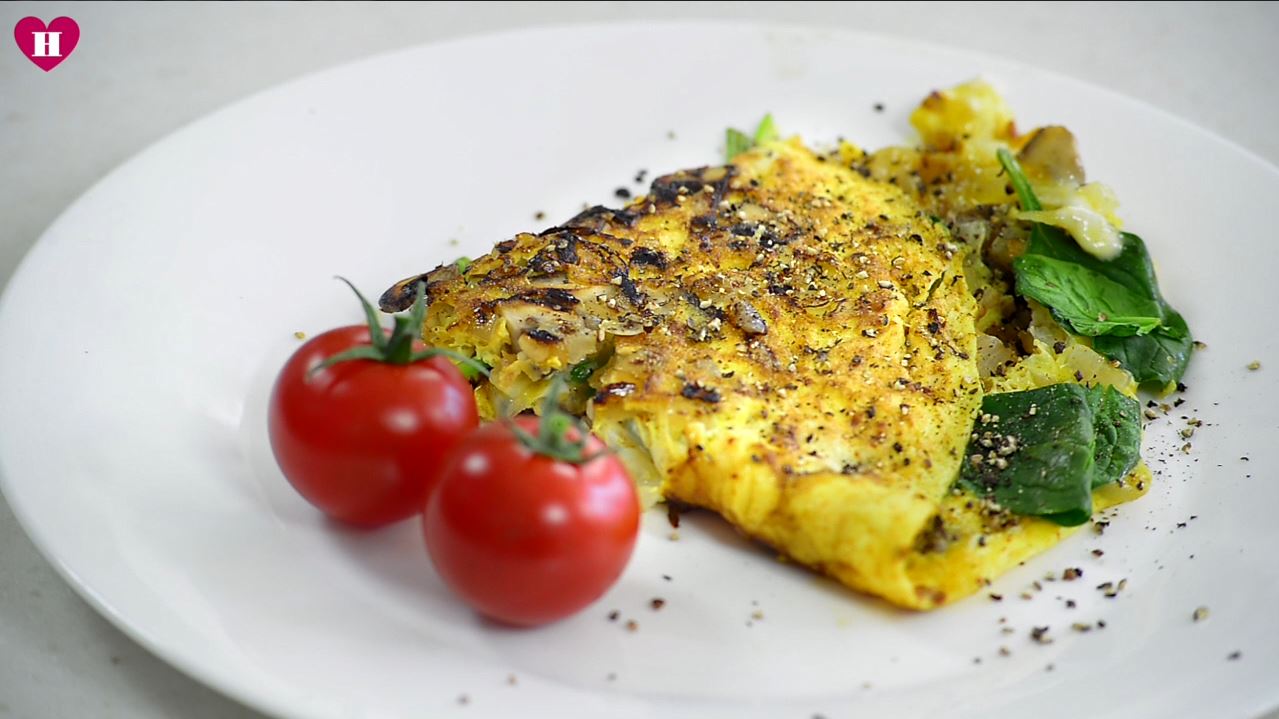 What inspired this breakfast choice?
I just love omelettes.  This delicious omelette recipe is one of my go-to breakfasts and also great for brunch. I use it all the time when I am doing the Fast 800. It fills you up but it doesn't actually contain a lot of calories, plus it is jam packed with flavour.
Plus I have a top tip for you all, try leaving your mushrooms outside in the garden (in the sunlight) for about an hour before you cook them, this will boost their levels of vitamin D.
I like throwing lots of left-over foods into my omelettes too, and having made a film about the benefits of turmeric I decided to include that. This omelette also contains onions which are full of prebiotics that feed the good bacteria in our gut.
Eggs are the main ingredient of course and contain lots of high quality protein plus vitamin D and selenium.
Although there have been suggestions in earlier years that eggs are bad for you because of the cholesterol levels, a range of studies have shown that the cholesterol you eat in eggs has very little impact on the cholesterol in your blood.
Additionally, a new study from the University of Eastern Finland has found  that a moderately high intake of dietary cholesterol or consumption of up to one egg per day is not associated with an elevated risk of stroke.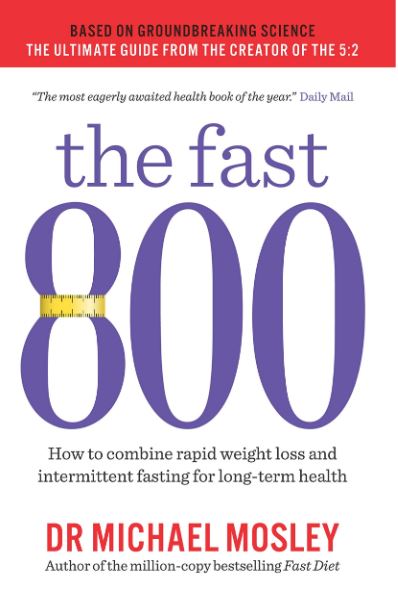 Dr Michael Mosley's book The Fast 800: How to combine rapid weight loss and intermittent fasting for long-term health is available to buy on Amazon. 
More Healthista Content:
Why some vegans now eat eggs – the rise of the veggan
Are eggs healthy? Sorting the fact from fiction 
8 healthy breakfast hacks to add nutrients without calories
Can intermittent fasting help this compulsive eater lose weight?
Like this article? Sign up to our newsletter to get more articles like this delivered straight to your inbox.