Peppers are twice as rich in vitamin C than oranges. In this week's How to Cook Healthy for Beginners, Vanessa Chalmers brings you three easy pepper recipes to make getting your 5-a-day delicious with healthy burger, noodles and nacho alternatives
I have eaten peppers almost every day since I can remember. But surprise surprise,  I don't get very creative with them, only chopping them up for salads or a snack or stuffing one with couscous on the rare occasion.
As the vegetable comes into its best season (April – November), It's Pepper Time, an initiative based in the Netherlands promoting the use of peppers in the UK, got in touch; an invite to a four-course lunch which focuses on the versatility of the deliciously sweet bell pepper. Of course, I said yes!
One peppers contains only 20 calories and no fat
Seated at Grain Store for a delicious lunch, we discussed why we should be eating more peppers with It's Pepper Time's spokesperson, Eric Vanarendonk. What amazed me at first, was that they contain double the amount of vitamin C than oranges. I know what I shall be reaching for next time I begin to sniffle.
MORE: 60 second smoothie for an immune boost – vitamin hit
According to It's Pepper Time:
Peppers are fat-, sugar-, carbs- and gluten free (well, that's a relief).
In addition to vitamin C, they contain vitamins E, B1 and B2. 'Bright yellow and orange foods are rich in beta-carotene, which is a precursor to vitamin A', says Healthista's top nutritionist Rick Hay. 'They're going to help with your mucous membranes. Healthy mucous membranes make for healthy gums, and you've got have healthy gums to have healthy teeth.'
They contain a lot of folic acid – used to treat certain types of anaemia.
They are just 20 calories per pepper.
According to the British Heart Foundation, red coloured foods, such as the red bell pepper, are given their colour because they contain antioxidant lycopene, which may help the reduction of blood pressure and cholesterol, both linked to heart disease.
I mulled over these endless health benefits whilst tucking into the first course, three peppers gazpacho with goats' cheese mousse. Each colour had a different taste much like the raw vegetable, and surprisingly, the green was all our favourite.
MORE: How to chop a pepper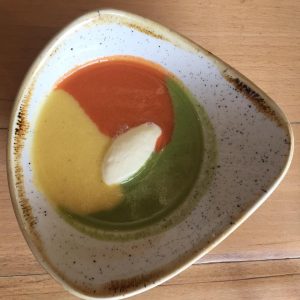 We then had a taste of cannelloni – but not as you know it. This staple pasta dish had been substituted by the chef, Tom, with red pepper, soft and sweet, containing lobster.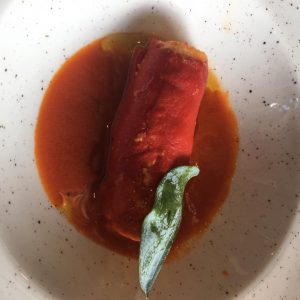 For the the main, roasted duck breast sat in a bed of red, orange and Espelette pepper jam, with petit pois on the side. What a treat! I was astounded to be told paprika, which the dish had a hint of, is dried and crushed pepper.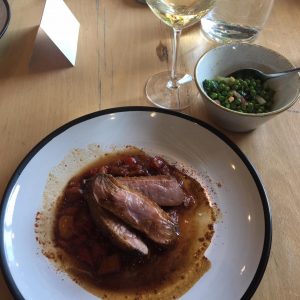 For the dessert, I couldn't have been more pleased to see a chocolate mousse with sweet potato chips on the menu. At no point would I have thought red pepper was integrated into this had I not been told, especially with the kick of chipotle.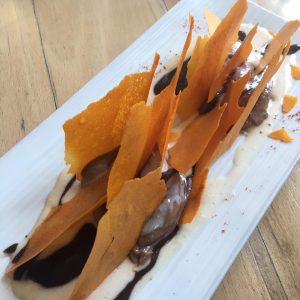 MORE: 4 vegan dessert recipes you HAVE to try
3 easy red pepper recipes to try this weekend
Leaving full to the brim (and saturated in pepper vitamins), I wondered, how can a beginner cook integrate more peppers into their dishes?
Luckily It's Pepper Time have a huge library of ideas on their website, which Claire van den Heuvel, author of Easy peasy family, has developed.
I gave the pepper burgers a go, drawn in by the ease of method. To say I have never roasted peppers is embarrassing, but now that I can, it's another skill to add to my cooking set. Give it a go yourself:
Pepper Burgers with Beetroot and Goats' Cheese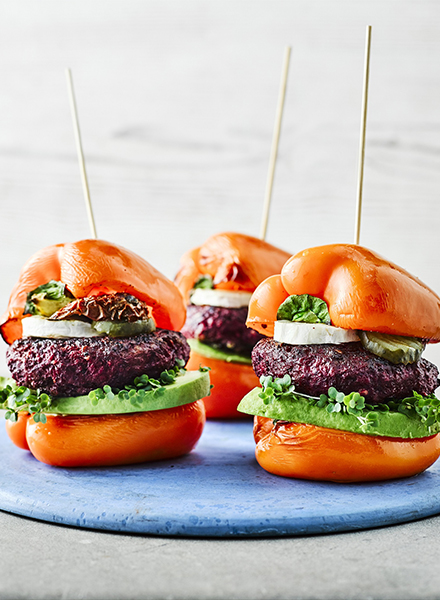 Serves 4
Ingredients
4 orange peppers
Small glug of olive oil
Salt and pepper, to season
400g minced beef
2 tsp mustard powder
1 large clove of garlic, minced
100g (1 medium) beetroot, grated
2 tbsp porridge oats
2 tbsp breadcrumbs
70g goats' cheese, sliced
2 avocados
1 small punnet of watercress, snipped
8 crinkle-cut slices of gherkin
8 sundried tomatoes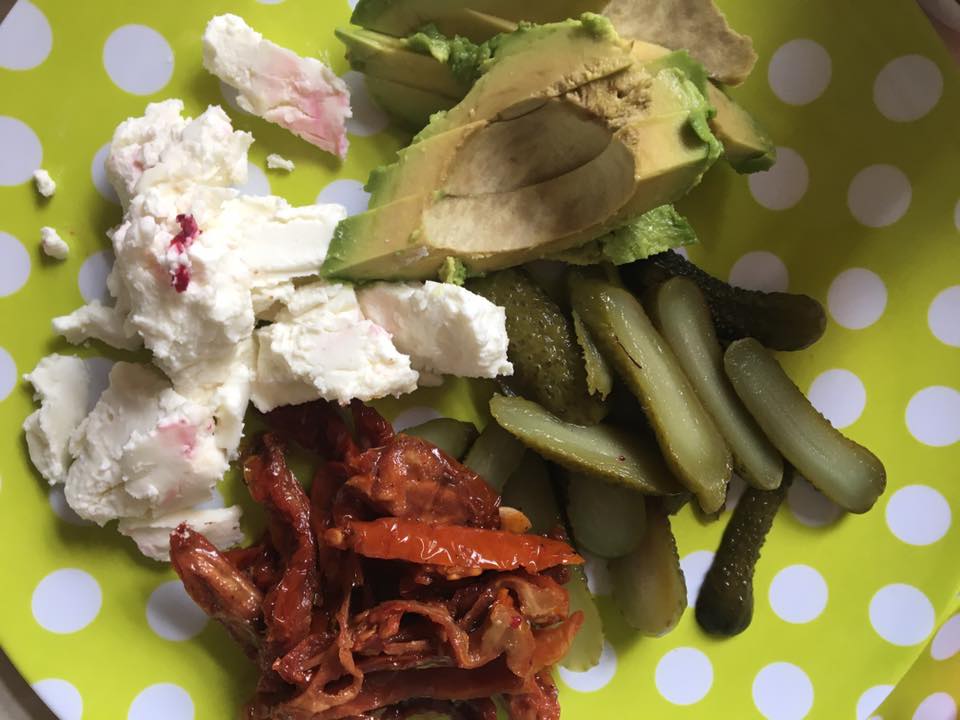 Method
Preheat oven to 200°C and cut the peppers in half lengthways, removing any white seeds. Rub the peppers inside and out with olive oil then season with salt and pepper.
Place the peppers in the oven for 15–20 minutes, or until softened slightly but not collapsing. The peppers should be tinged and golden brown around the edges.
Place the minced beef, mustard powder, minced garlic, grated beetroot, oats and breadcrumbs in a mixing bowl, season with salt and pepper, then use your hands to combine.
Mould the mixture into four burger patties. Once formed, lightly oil the surface of the burgers on either side and cook for 3–4 minutes on each side in a large, non-stick frying pan over a medium–high heat.
Peel and slice the avocados, then top four pepper halves with the avocado slices and snipped watercress. Place a burger patty on top of each pepper 'burger bun'. On top of this add the sliced goats' cheese, gherkins and sundried tomatoes. Finish each burger with the remaining pepper halves and serve.
MORE: Meat-free Monday recipe: avocado bruschetta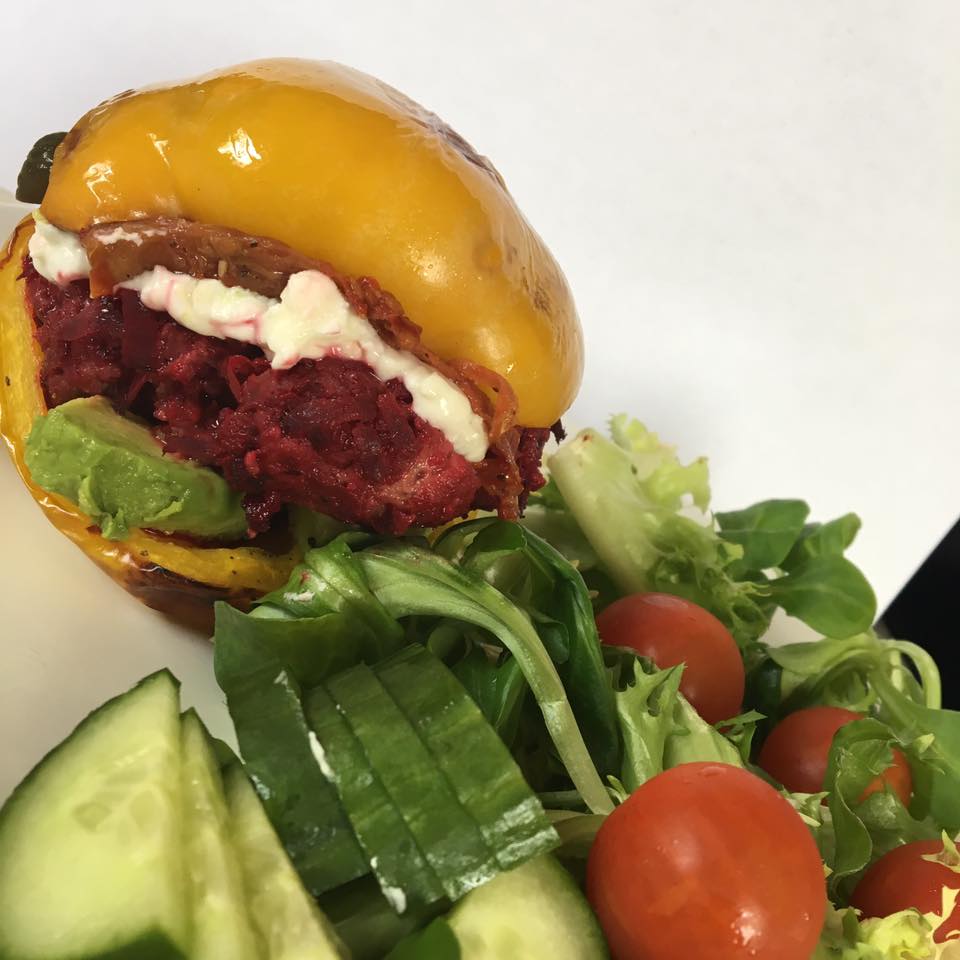 This was lip-smackingly good. The goats cheese and avocado combo was to die for. Despite this dish being so nutrient dense (hello beetroot, a whole pepper, avocado, protein, side salad), it didn't taste bland. Goats' cheese always saves the day, you see. With the addition of gherkins and sundried tomatos, you're on to a winner with impressing burger enthusiasts.
Want to get even more creative? Check out these two recipes:
Pepper Nachos with Spicy Salsa, Sour Cream and Guacamole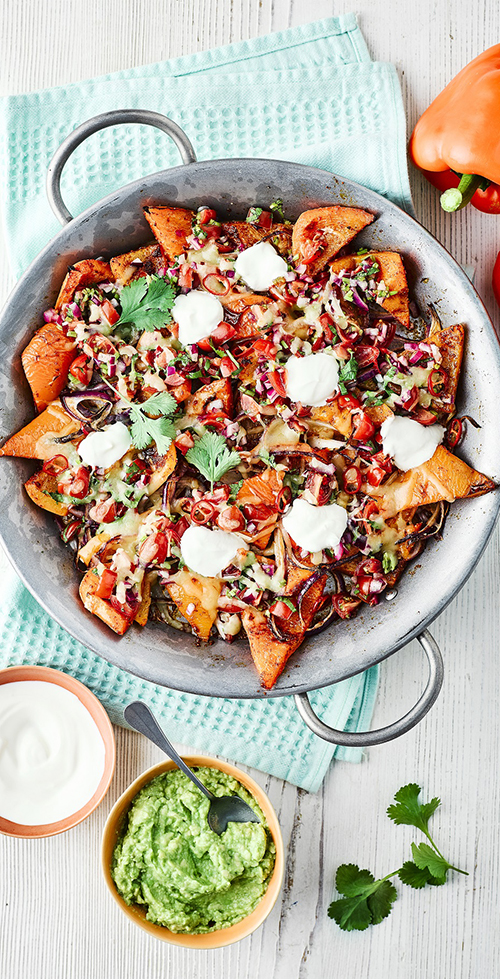 Serves 2
Ingredients
3 orange peppers
1 small red onion, diced
½ red chilli
200g plum tomatoes, roughly chopped
Small bunch coriander, finely chopped
1 lime
2 tsp olive oil
80g grated Monterey Jack cheese
2 tbsp. sour cream
Guacamole, to serve
Spice mix:
½ tsp dark brown sugar
¼ tsp cumin
¼ tsp smoked paprika
¼ tsp garlic granules
¼ tsp chilli powder
¼ tsp cayenne pepper
¼ tsp salt
Or, use a pre-made spice mix if you prefer
Method

Cut the peppers into triangles, discarding the stalks and any seeds. Then, halve the lime, juicing one half and setting the juice aside for later. Cut the remaining half into two wedges.
Next, preheat the grill to its hottest setting and in a small bowl, mix together ingredients for the spice mix. Toss the pepper triangles in 2 teaspoons of oil and then toss again in the spice mix to coat.
On a flat metal baking tray lay the seasoned peppers out in a single layer. Grill for 6 – 8 minutes or until sizzling and golden brown. Remove from the oven and sprinkle with grated cheese. Place peppers back under the grill until cheese is melted and bubbling, then remove from oven.
Finally, prepare the salsa. Mix the chopped tomatoes, chopped onion, coriander, chilli and lime juice in a small bowl. Season to taste.
Serve the Pepper Nachos with salsa, sour cream and guacamole with your lime wedges on the side.
Pepper Noodle 'Poodles' Stir Fry with Chicken and Cashew Nuts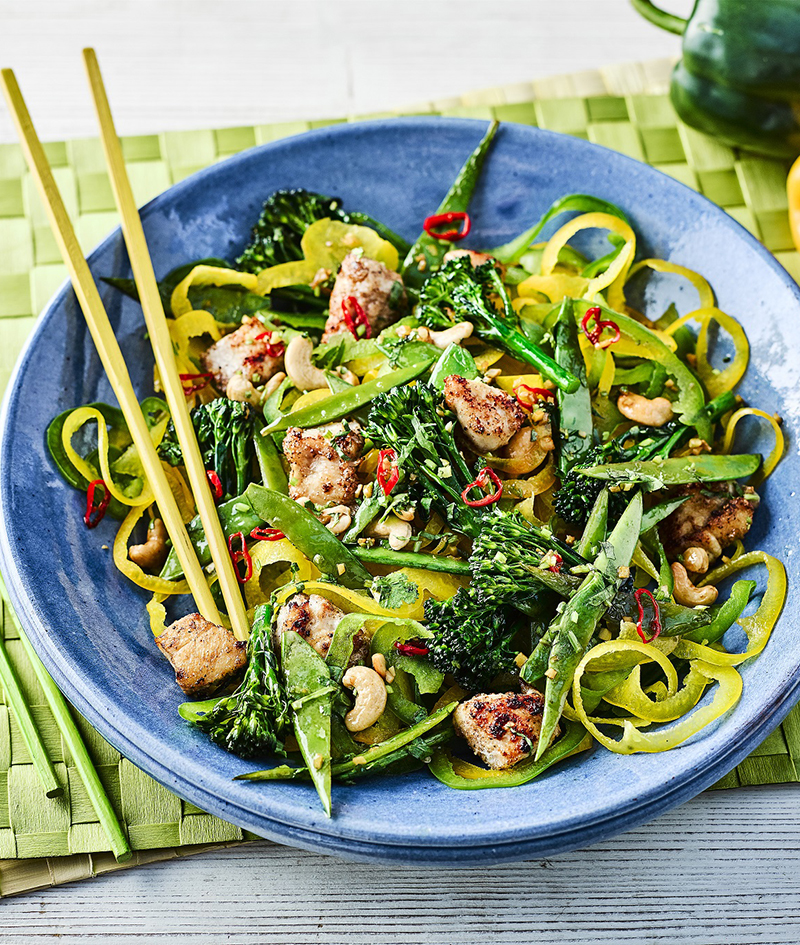 Serves 2
Ingredients
2 yellow peppers
1 green pepper
2 tsp cornflour
2 tsp Chinese five spice
Salt and pepper
200g chicken breast, cut into 2cm pieces
Rapeseed oil
50g cashew nuts
5cm piece of fresh ginger, finely chopped
½ a red chilli, finely sliced
2 cloves garlic, minced
1 red onion, sliced
80g tender stem broccoli
100g mange tout, sliced in half
2 tbsp soy sauce
Juice of ½ a lime
2 tbsp sesame oil
Small bunch coriander, finely chopped including stems
Method
To prepare the pepper noodles (poodles), fit your spiralizer with the slicing attachment. Remove the green stalks from the peppers and turn into noodles.
Mix the cornflour and five spice in a small bowl and season with salt and pepper. Toss the chicken in the spice mixture to coat.
In a large wok, heat a tablespoon of rapeseed oil over a high heat then stir fry the chicken until tinged golden brown. Remove the chicken from the wok and set aside.
Lower the heat and add the cashew nuts to the empty wok. Stir fry until golden brown, then remove from heat and set to one side.
Next add the ginger, garlic and chilli to the empty wok – adding in a splash more oil if necessary. Stir fry until fragrant and lightly coloured. Add in the onion and stir fry for a further minute. Then add in the broccoli and mange tout and stir fry for further 2 minutes, before adding in the pepper noodles. Stir fry for 2 more minutes.
Finally, add the chicken and cashews back to the wok. Stir though the soy sauce, lime juice, sesame oil and coriander.
Three things I learnt this week:
Red peppers are sweeter than green because green peppers are not as ripe
Peppers are sweeter when you roast them, due to having less water content
I still love peppers
If you have a favourite ingredient you'd like to cook more, let us know by tweeting @HealthistaTV
Vanessa Chalmers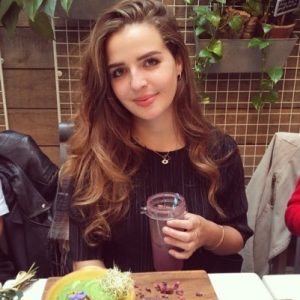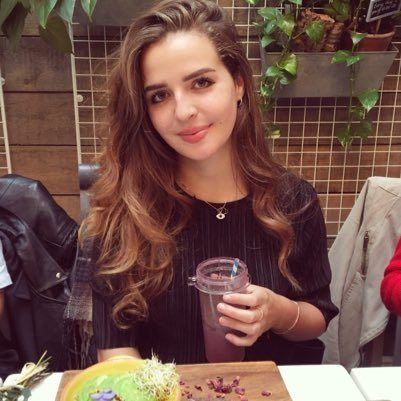 is a Food and Lifestyle Writer at Healthista, and enjoys finding new healthy living hacks, especially when it comes to her favourite thing – food. Her column How To Cook Healthy For Beginners is every Friday, for the busy everyday woman who is nothing more than an amateur chef, but loves food and to cook.
Follow on Instagram and Twitter to watch her healthy living journey.
More How to Cook Healthy for Beginners:
5 easy grain bowl recipes for comfort food without guilt
Review: Mindful Chef healthy recipe box – ideal for new cooks
Like this article? Sign up to our newsletter to get more articles like this delivered straight to your inbox.