This week our meat-free Monday pick is an avocado bruschetta – it's delicious and super-quick
Today's meat-free Monday recipe is every Instagrammer's favourite with a twist, an avocado bruschetta from Orathay Souksisavanh and Vania Nikolic's new book, Super Spiralized: Fresh & Delicious Ways to Use Your Spiralizer
. Ready in 15 minutes this classic avocado lunch with a spicy twist will be your new weekday favourite.
As a wannabe, and very much failing veggie/vegan, I know that giving up meat can be hard. But even reducing your meat intake rather than totally cutting the stuff out entirely can be beneficial not only to the planet but also to your health. So that's why I've picked out one of my favourite recipes from this brilliant book that puts a fun twist on your average spiralized courgetti.
And it's ready in under 15 minutes.
Ingredients 
1 firm avocado
juice of 1⁄2 lemon
1⁄2 bunch of coriander (cilantro), leaves picked
6 slices of rustic crusty bread
2 tomatoes, sliced
salt
1 small red onion, finely chopped
1 red chilli, thinly sliced and deseeded
fleur de sel
1 lime, quartered
To make
Peel the avocado, remove the stone and slice the flesh into ribbons using a julienne peeler Put the avocado in a bowl and sprinkle with lemon juice to prevent it turning brown Gently stir in the chopped coriander.
Assemble the bruschetta, starting with the tomato slices Sprinkle with salt, then add some onion and avocado To finish, garnish with chilli slices and fleur de sel Serve with the lime wedges.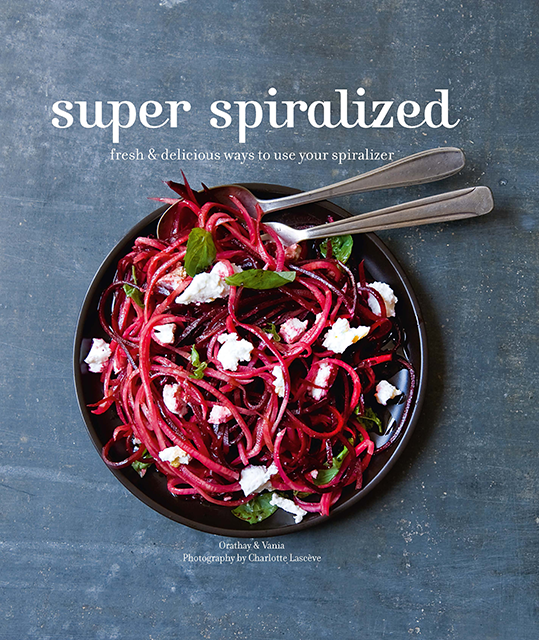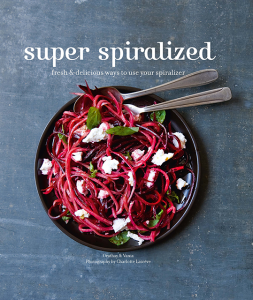 Orathay Souksisavanh and Vania Nikolic are both passionate about cookery. Orathay has studied cookery in France and worked with many chefs. She's as demanding in the kitchen as she is greedy and Vania is a graphic designer who loves food. In their new book, Super Spiralized: Fresh & Delicious Ways to Use Your Spiralizer (Hardie Grant books, £7.99)
 is packed with recipes that prove any vegetable can be spiralized. Plus the book is packed with beautiful images shot by Charlotte Lasceve.
Read more
Meat-free Monday recipe: watermelon and feta salad
5 minute meat-free Monday recipe: super-fast, zesty courgette salad with feta and garlic
Meat-free Monday recipe: Vegan chocolate mousse with banana, avocado and honey
Like this article? Sign up to our newsletter to get more articles like this delivered straight to your inbox.