Treat yourself to a healthy fish and chips this Good Friday, during Healthy Indulgence Fortnight at Healthista. Vanessa Chalmers uses a recipe from Coconut Oil: Recipes for Real Life

in her latest How To Cook Healthy For Beginners column (PLUS a a bonus 5 minute healthy dessert to treat you)
The Easter bank holiday often starts with a traditional fish and chip dinner on Good Friday. In fact, as I know from friends, many families have the takeaway every Friday night.
Fish and chips remind me of a few things; the seaside, of course. My grandparents, who used to have it every Friday lunch time. Walking home from school with a bag drenched in vinegar. Pub lunches with the family. And every week, when I pass the chippy on my runs – the smell is heavenly whilst being distressing – one day I shall succumb and go in, consuming all the calories I've just burnt.
Coconut oil is a blessing to humanity from nature
Whilst daydreaming of batter and salty chips, I decided to cook a healthier option this week. That is typically my forte – discovering any way to enjoy my favourites in a less unhealthy way. I found an easy looking recipe in Coconut Oil: Recipes for Real Life
. The author, Lucy Bee, has a hugely popular coconut oil brand by the same name, with the star product being the Extra Virgin Fair Trade Organic Raw Coconut Oil. There were other similar options – macadamia crusted fish and smoked mackerel fish cakes – but I decided to keep it simple for a first attempt.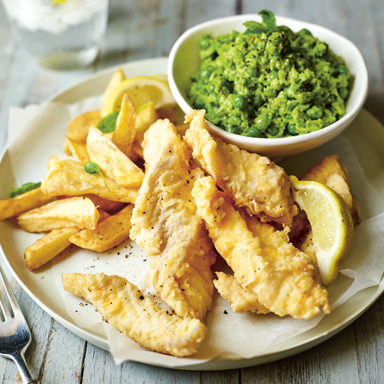 MORE: Dairy free spaghetti carbonara (yes, it's a thing!)
I have recently decided coconut oil is a blessing to humanity from nature. Yes, I am a little behind the times in terms of health trends, but coconut is not my favourite taste. It's taken a couple of years for me to get over my oil pulling for teeth cleaning challenge I did with Healthista two years ago, yuck.
Now there is no doubt a tub of the stuff to hand in my kitchen, by my bed, and by the bathroom sink. I use it for cooking, removing my makeup with water, on the ends of my hair, to shave my legs, an alternative to butter on toast and occasionally as a moisturiser.
https://www.instagram.com/p/BSvuAoWhWpV/?taken-by=vanessa_chalmers&hl=en
I can't even travel without a mini version
I took a gamble this week and decided to source my ingredients a bit further a field than the supermarket. There is a market on Church Street near our offices on Edgware Road (quite famous if I am right), where everything is staggeringly cheap. Five avocados, two bunches of bananas, or a huge punnet of strawberries are each £1! Knowing cod (or any fish) isn't budget friendly, I went to the fish stall. 750g here was £7.50, compared to £9.90 in the supermarket. Bargain! (sort of).
Finding rice flour was a bit of a mission, and in the end, I had no other option than a health food store. I do think the extra effort was worth it however, as quite often this flour comes up for gluten-free options in pancakes and baking, so no doubt it will come in useful if you'd also like to switch to a white flour alternative.
MORE: 10 healthy pancake recipes to try tonight
Off I skipped home, excited for the tantalising taste of fish and chips that evening.
Healthy fish and chips with mushy peas
Serves 2
Ingredients
FOR THE FISH
1 medium egg, beaten
4 tbsp rice flour
400g/14 oz cod loin, cut into 2 pieces
40g/11/2 oz Lucy Bee coconut oil
Lucy Bee Himalayan salt and ground black pepper
 (or simple salt and pepper normal will do)
Lemon wedges, to serve
FOR THE CHIPS
500g/1lb 1 oz potatoes, ideally Maris Piper, King Edward or Roosters. (or sweet potato if you're feeling extra healthy)
1 tbsp Lucy Bee coconut oil
FOR THE MUSHY PEAS
1 tsp Lucy Bee coconut oil
200g/generous 11/2 cups frozen peas
30g/1 oz Greek yoghurt or lactose-free yoghurt
Lemon juice, to taste
Method
1. Preheat the oven to 200°C/400°F/gas mark 6 and place a large baking tray in the oven.
2. Put the beaten egg in a shallow dish and put the rice flour, with a pinch each of salt and pepper, in a second shallow dish. Dip each piece of fish first into the egg, coating it well, then in the seasoned flour, shaking off any excess flour. Set aside in the fridge.
3. Peel the potatoes and cut them into chips (I forgot to peel mine!). Bring a pan of water to the boil, add the chips, bring it back to the boil and cook for 3 minutes. Drain then add the coconut oil, which will melt quickly. Gently toss the chips in the oil so they are all coated. Spread the chips out evenly over the hot baking tray and cook in the oven for 20–30 minutes until crisp and golden, checking and turning them every 5–10 minutes.
4. When the chips have been in the oven for 10 minutes, melt the coconut oil for the peas in a saucepan, add
the peas, cover and cook over a medium heat for about 4 minutes or until cooked, stirring occasionally. Add the yoghurt, a squeeze of lemon juice and some salt and pepper. Mash using a potato masher, adding more seasoning and lemon juice if required. Keep warm while you cook the fish.
5. Heat the coconut oil in a deep, heavy-based frying pan over a medium heat and, when hot, add the fish and cook for about 3 minutes, then turn and cook for
a further 3–5 minutes, until just cooked through (check with a sharp knife inserted into the middle, and bearing in mind it will continue to cook on the heat).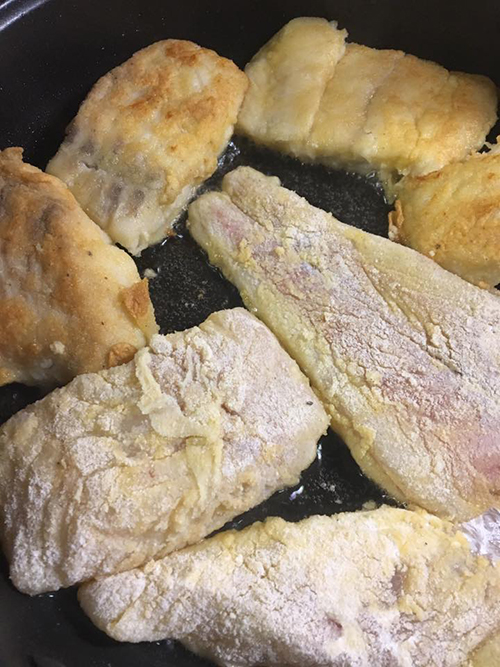 Remove from the heat and let the fish sit in the frying pan for 3 minutes before serving with the chips, mushy peas and lemon wedges.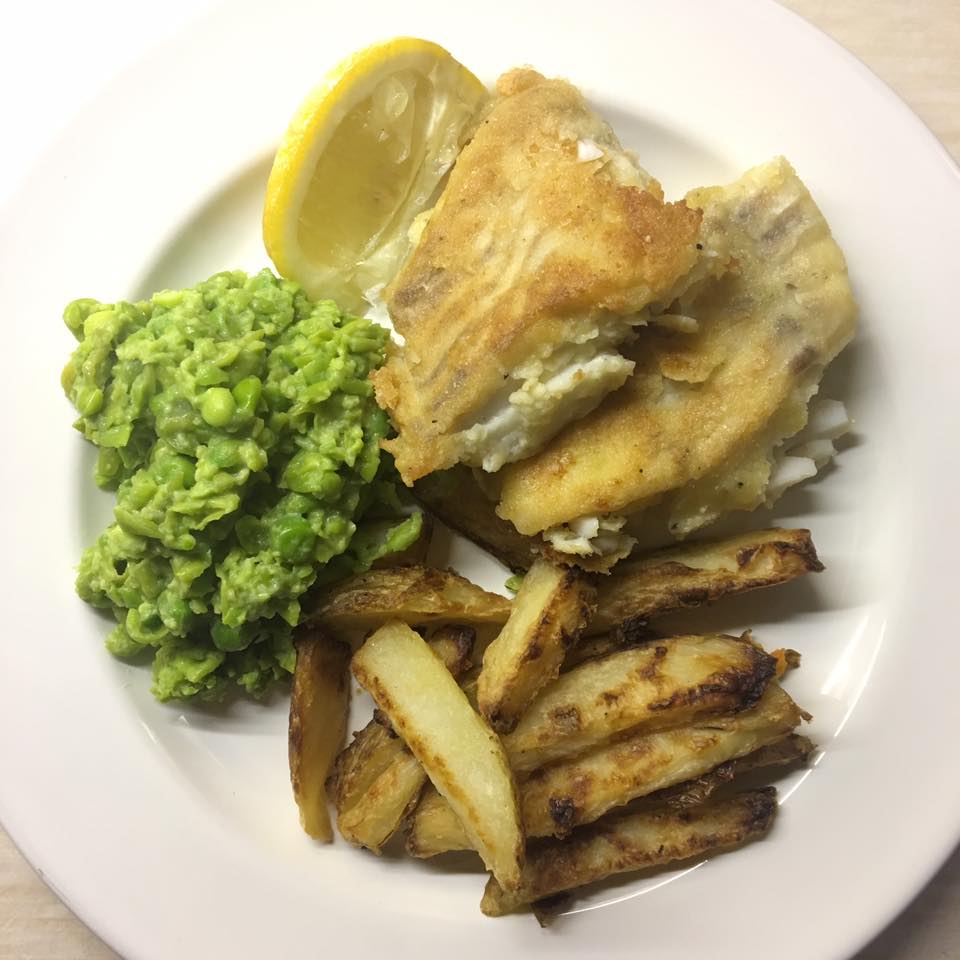 I felt really accomplished having a fish and chip supper without the deep fat frying. You don't get the thickness (or greasiness) of the batter, but the rice flour works for a fine crust (do season a lot though, mine was quite bland).
I understood the concern my mother had whilst the aroma of coconut began to flood the house (these recipes use a tonne of coconut). She too, isn't overly keen on the stuff in terms of flavouring. But the meal only very very slightly had a taste of coconut – not nearly enough for us to turn our noses up.
The mushy peas were excellent
It's incredibly simple to do, although I always find making chips a bother. They take far longer than half an hour, just to warn you. More like an hour for a good brown colour. The mushy peas were excellent, proving the tinned ones are no more efficient in terms of cost or taste.
If you're feeling peckish after, try this dessert recipe I rustled up as a treat this Healthy Indulgent Fortnight; it's simply strawberries and mango diced, with a spoonful of yoghurt (chose either Greek or non-dairy alternative like Alpro), drizzled melted dark chocolate, and a sprinkling of cacao nibs. That hit the sweet tooth spot!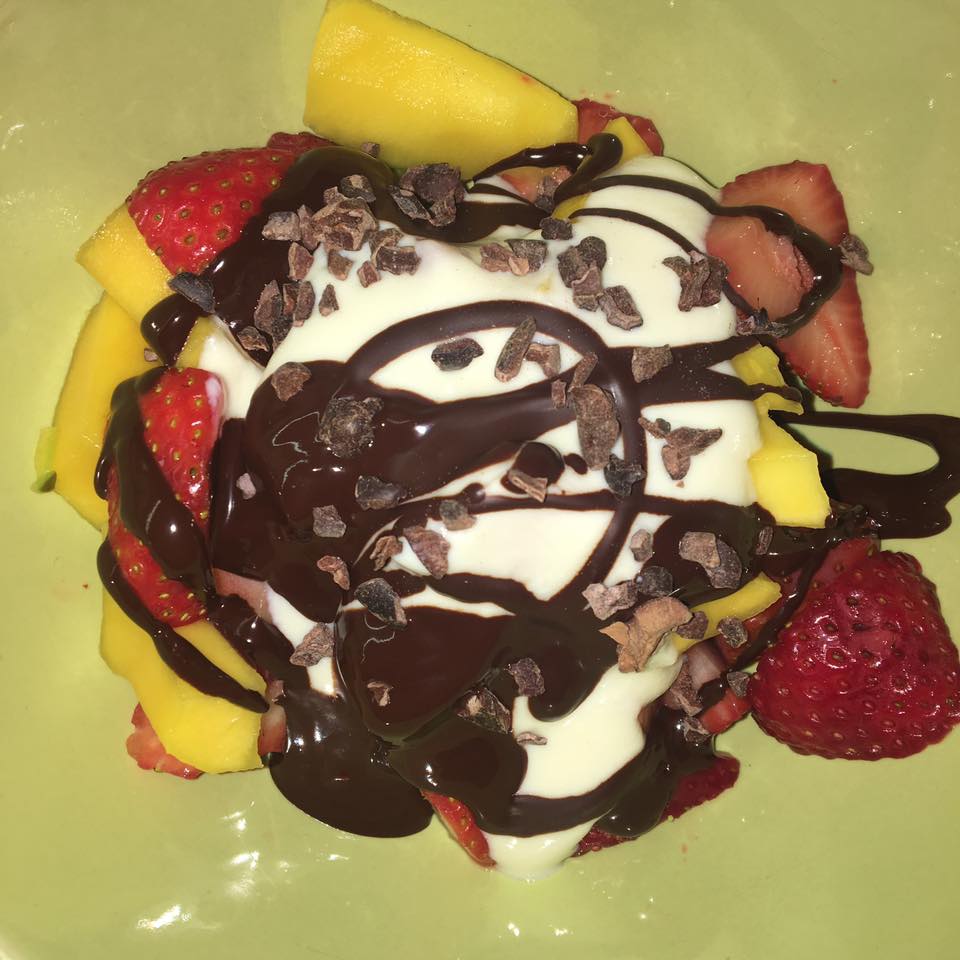 3 things I learnt this week:
There is a huge sense of enjoyment satisfying the family with British favourites with a healthy twist
Fish is expensive, but still not as expensive as the fish and chip shop.
Coconut oil is an all-round essential, and in the kitchen, is a much more healthy choice than other oils like vegetable or sunflower.
Buy Coconut Oil: Recipes for Real Life
, Lucy Bee, for £13.49 here
If you have a favourite healthy indulgent treat you'd care to share, tag us in your Instagram shots @HealthistaTV
Vanessa Chalmers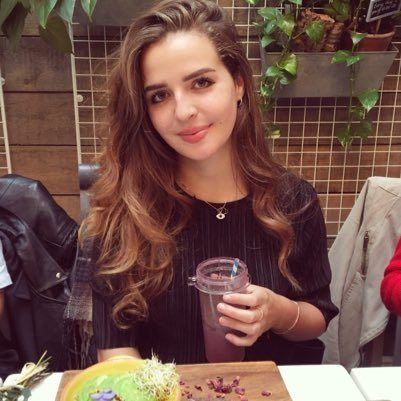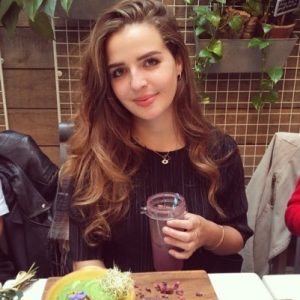 is a Food and Lifestyle Writer at Healthista, and enjoys finding new healthy living hacks, especially when it comes to her favourite thing – food. Her column How To Cook Healthy For Beginners is every Friday, for the busy everyday woman who is nothing more than an amateur chef, but loves food and to cook.
Follow on Instagram and Twitter to watch her healthy living journey.
READ MORE
10 coconut oil recipes ready in less than 30 minutes
How To Cook Healthy For Beginners: Southern-Style Quinoa Coated Chicken
5 sugar-free protein ball recipes to stop 4pm chocolate cravings
Like this article? Sign up to our newsletter to get more articles like this delivered straight to your inbox.