From Lucy Watson's glutes to Reggie Yates' biceps, Peter Mac is fast becoming the favourite PT amongst TV's biggest names. We get his celebrity trainer secrets 
Peter Mac, also known as PMAC, is the name that's been thrown around the British celebrity hub for a while now, drawing the attention of TV presenters and pop stars who want a high intensity workout with great results (and a slice of Peter's humour to keep them going).
He doesn't take any prisoners
Mixing it up with yoga, HIIT and sprints up Primrose Hill, Peter is the image of practising what you preach with a belly full of passion. One look on his Instagram will show you what attracts his clients, who include TV presenters Reggie Yates and Katy Piper, Tulisa Contostavlos, Rochelle and Marvin Humes, Chase and Status, DJ Spoony, Lucy Watson (Made In Chelsea) and Giovanna Fletcher, author and the adored wife of McFly's Tom Fletcher.  Many are a walking success of Peter's hardcore training methods, with him frequently posting before and after pictures of his clients.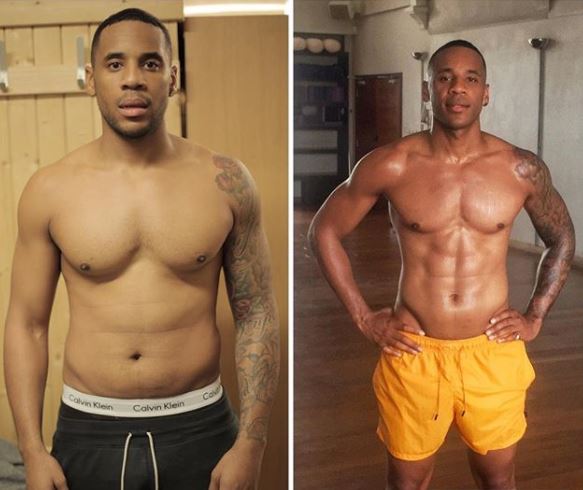 'There's no way I could do it without him', Rochelle Humes told Hello Magazine when talking of her post-baby workouts with Peter. 'I'm really trying, but it's not easy. I train and work out in between nap times and I've got a trainer who pushes me… he doesn't take any prisoners. I tried to cancel yesterday because it was too hot and he wouldn't let me', she said.
https://www.instagram.com/p/BUv6e0Fg-78/?taken-by=pmacfitness
Rochelle working out with Peter
Peter promises to get results with an individually bespoke and tailored training programmes and nutritional advice, with over ten years personal training experience and some impressive titles. In 2010, he finished in the top 20 at the Los Angeles Yoga Asana World Championships, he finished 5K in 19:30 for the British Heart Foundation in 2014, and competed in the Miami Pro Fitness competition in the same year. He also is pretty chuffed that he was last week included in the Evening Standard's top 14 London PTs.
Seeing into the lives of so many British household names, Peter insists celebs are just like normal people, working on post-pregnancy weight, building the buttocks or, as a male, getting into the most muscley shape possible. He shares some of these most effective workouts with Healthista and the philosophy on health he spreads on the way.
Celebrity trainer secrets: Peter Mac
Training celebrities
Katie Piper is pregnant so we have to be careful about how we train her. We are making sure she doesn't put on excess weight during her pregnancy, only the weight of the baby. She gets the munchies because being pregnant she craves a lot of stuff. So I'm there as a stress relief too. I always say if you train during your pregnancy, you're more likely to be back in shape within 2-3 months after birth.
https://www.instagram.com/p/BVh8WlLAcnp/?taken-by=pmacfitness
Katie Piper working out at home with Peter
Rochelle [Humes] is post pregnancy, so again I'm careful to not cause any harm. We work on building the strength, back and core muscles back to its best. We also work on general fitness as this needs to be built up again. A good workout for Rochelle would be exercises such as plank, squat and hold and then cardio work such as running or rowing. She just wants to get stronger and fitter to chase the kids around. She doesn't want to be tired and overweight.
When I start with a novice I throw them in the deep end
Giovanna [Fletcher] is doing workouts in the lead up to a charity event in memory of her mother [CoppaFeel – a 75km trek for breast cancer]. When I first met her she was a novice so our first aim is just to get her to hold her body up, rather than just have a body and so she's able to walk and not feel tired. When I start with a novice I throw them in the deep end to see how far I can push them, find out their weaknesses and go from there.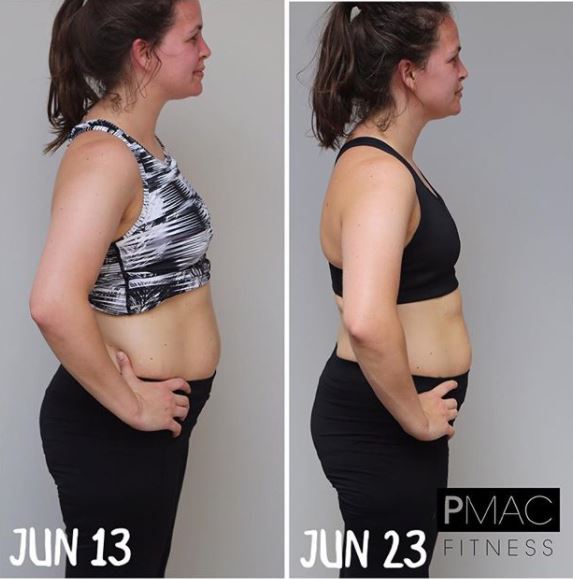 Lucy comes to me for the high intensity workout, I don't give you a break! I push you and keep making you move. She also wants to get bigger glutes. When it comes to girls they predominately like to focus on their legs rather than anything else. So with Lucy we use plyometric training – jumping lunges, squats, kick backs and resistance bands, that sort of thing. To look like Lucy and be really slim, you'd have to do a lot of fat burning cardio and she is vegan too which is a big factor. Once you take out the dairy, you will definitely lose weight.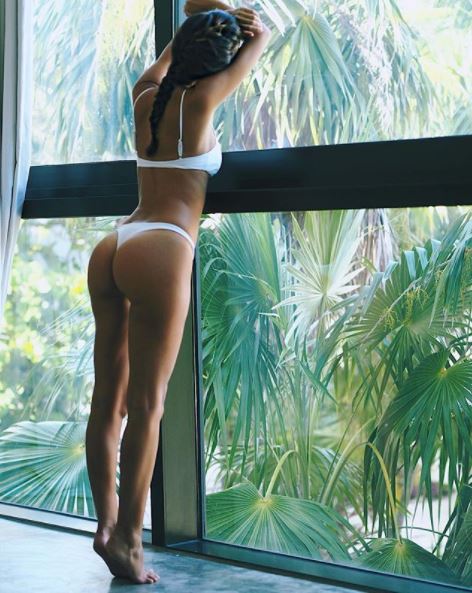 https://www.instagram.com/p/BWJ4YJMgC1-/?taken-by=pmacfitness
The men want the same typical thing – to look good! Marvin and Reggie have the same goals which are to be bigger and more toned and DJ Spoony just wants to get back to his best.
Many celebrities don't have a better physique than me and I'm just a normal person
A normal person can achieve a better body than a celebrity. Celebrities have so much pressure on them what with the papers, people and followers on social media always having something to say and criticise or aspiring to be them. People like to hear 'you look good'. Everyone does, it's the greatest compliment. They don't want people to stop saying that. But without being arrogant or rude, many celebrities don't have a better physique than me and I'm just a normal person. No matter who you are, its achievable.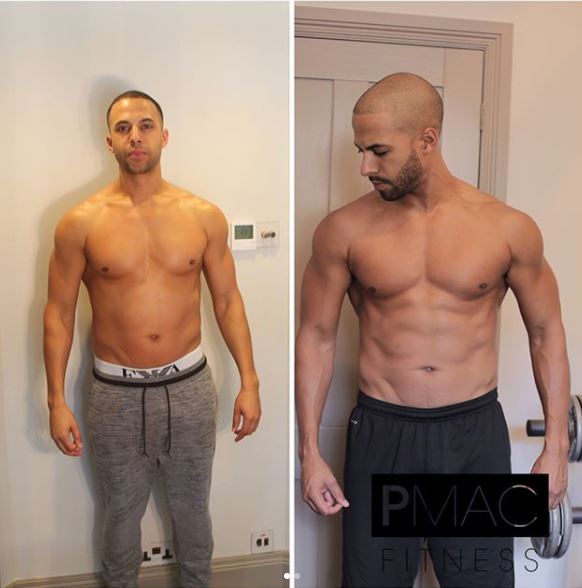 The PMAC way of getting fit
Mix it up: Do yoga, train outside and train in the gym. It depends on your body type and what you are chasing, but I like to vary things. I can't just do one thing because it becomes a chore and boring. I do my own HIIT classes on Tuesday, Wednesday and Sundays called HOT HIIT, 30 minutes of interval exercises in a warm room. Its only half an hour, how bad can it be?
Get outdoors: The main reason is because the sun is out and it's a beautiful day. The second thing is you learn about your own body more. Anyone can lift heavy weights, but can you lift your own body? You have to use your body more outside than in the gym (and you also rarely get injured). All the work is bodyweight, such as running, which indoors would be beating the treadmill. There is nothing wrong with that, but when you are outdoors you have to use more energy. I do a lot of running up hills which is really good for turning your legs quicker, burning fat and improving fitness all at the same time. You don't become tight and stiff and unable to move, you can move freely.
https://www.instagram.com/p/BYNOaExgkRa/?taken-by=pmacfitness
Get the basics done: I also make people do a lot of push ups. What I have found a lot in the last couple of years is girls do not like push ups, so I make them do them more to build strength.  Exercises like that people try and avoid in the gym by using machines and doing other things. You cant avoid it outside because you are limited as to what you can do. It's a common exercise that shouldn't be avoided.
https://www.instagram.com/p/BWwjkgFgnt5/?taken-by=pmacfitness
Hill sprints: I love running people up Primrose Hill, which I call PMAC hill. I do it with all my clients and its 170m high and we do it five times. It's one of those exercises where it doesn't matter who you are or how fit you are. If you run up it with 100 per cent effort and maximum capacity, you're going to be tired, even if you were the fittest or strongest person. The only difference is how people recover. Some muscles recover within 30 seconds and some can get their heart rate back down quicker depending how fit you are. The fastest person who has ran it has done it in 30 seconds. Normally it takes people 40-50 seconds but it can take a minute.
https://www.instagram.com/p/BXIhoX3gTT7/?taken-by=pmacfitness
The full body fat burner: I like clean and press. I hate the feeling of doing it at the time. But after you have done it you feel pumped and like you have performed. It's a full body movement from your legs, shoulders chest and your heart rate is pumping. If you have bad knees and can't run, this is the one of the exercises I recommend because it gives a full body cardio workout effect. I do it twice a week, five sets of 12 reps.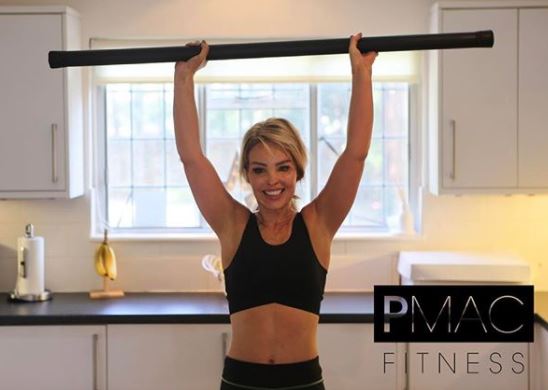 Work on posture: I like doing the back or rear delts because it opens up your shoulders and gives the impression of having a bigger chest when really you have better posture. You then feel bigger than you are. It should be an exercise people do regularly and it isn't recommended enough – people aren't educated about exercise and men in particular want to do all chest work without knowing how back work can help. It's good for everyone not just men. There is a thing called computer shoulders, which is where the shoulders are rounded. Everyone is always slouched over looking at their phone. This is great to get the shoulders pushed back to how they should be. Better posture, better confidence – you feel proud.
https://www.instagram.com/p/BXcegHdgLZr/?hl=en&taken-by=pmacfitness
Do yoga: I started doing yoga about eight years ago. The clean story is for the flexibility. I did yoga and I started getting better and it became like a drug. My first milestone was being able to touch my toes. You buy into the hype when people are surprised at what you can do saying 'wow that's crazy'. Then you start seeing the benefits of that lifestyle and results. But the truth of the matter is I started yoga in 2009 when I was 22 because my friend said 'if you do yoga, all the girls will love you'. I started doing it but now I do it because I love the feeling. My original reason erased itself.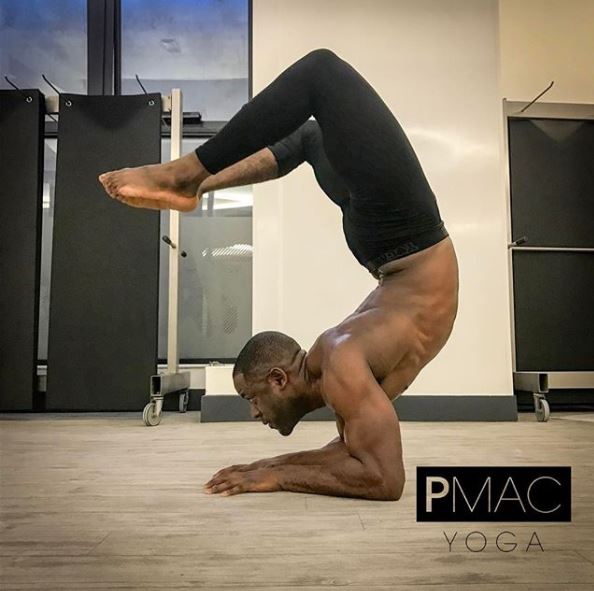 How to start getting results
People enjoy their workouts when they start seeing results and things change. If they don't see results, they start hating it. If you are a total novice, you should see results in one or two weeks because there is a shock to your body. But it isn't just physical appearance that changes. You may get more energy from the endorphins, your skin gets tighter, you get less spots and your skin is clearer, so your confidence goes up. You get more sleep. People say, 'Wow, I heard about it but I never believed it until now'.
What are most people doing wrong?
They aren't training regularly enough, aren't pushing themselves in the gym, eating a diet that doesn't work for them, expecting change to happen in two weeks or they get to Friday, give up and start again on Monday. The main one is they are scared to push themselves – as soon as it starts to hurt, they want to quit.
Also people's circle influences them.  They might have the idea that they are going to have a healthy week, and then their friend suggests one drink, saying, 'Oh don't worry about it, it's only one drink or one meal'! One meal becomes two and then three, four and five. And then that's it. People like doing Monday-Friday, so if they fall off the wagon on Wednesday, that's the week over. It's the wrong way of thinking.
What do your clients struggle with?
Weekends and falling out of routines. At the weekend you get up later, you meet your friends for brunch, and then meet another friend for dinner and then you start again on Monday. I always say if you are going out at the weekend, make sure everything before that is perfect. Every single meal. Be aware and true to yourself. You might say, 'I know I'm going to have a bad meal tonight' or whatever, but what I can do is make sure everything conducted before that is perfect. To get back on track the next day, plan your meal the day before. Have the meal ready, so you can get back on track straight away. People like to relax on the weekend and they think that means going on Deliveroo or UberEats. Everything is so easy now with a swipe or touch.
Consistency is the biggest part. Most people are seasonal
I developed my fitness simply by being consistent all day. The main thing is consistency and there isn't much else that plays a part in it. I'll say it again, consistency is the biggest part. Most people are seasonal. But I will be there, 24/7 all year round, regardless of the season.
https://www.instagram.com/p/BR_ZvSzAgyz/?taken-by=pmacfitness
A day in the life of a London PT
I start by getting up at 4.30am with my first client 5.45am. I'll train myself in my hour break and then I finish about 8 or 9pm. Wednesdays and Sundays I do yoga, but every single day I run and go the gym. I want to self-improve every day. Your best personal trainer is yourself. I'm one of those guys who just can't sit still. I do finish early on a Saturday – I go home and just lay in bed for an hour or so before the cleaner comes – then I've got to get out again.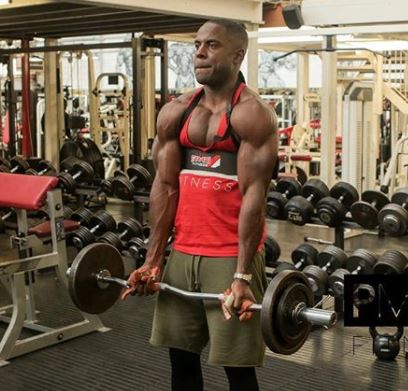 What's your diet?
I try and eat three meals a day – a protein shake for breakfast, chicken or turkey for lunch and then vegetables and salad for dinner with some protein. Some days I eat more carbs than others. I don't like fish. People are always saying to me, 'you're a PT why don't you like fish?' It doesn't matter what profession I am, I don't like fish.
After watching the documentary What The Health around four months ago I cut down on red meat. I only eat it if I go to a steak house but I wouldn't suggest going there myself or buying it shopping. It was an eye opening programme. I don't feel that different but my tummy does. I don't have fat there anyway but it feels more free, like there is nothing there. I just stick to chicken and turkey and I do miss it a lot.
I treat myself with M&S white chocolate cookies. They are the best ones by far. I also like Ottolenghi, (a shop and restaurant in Angel, London).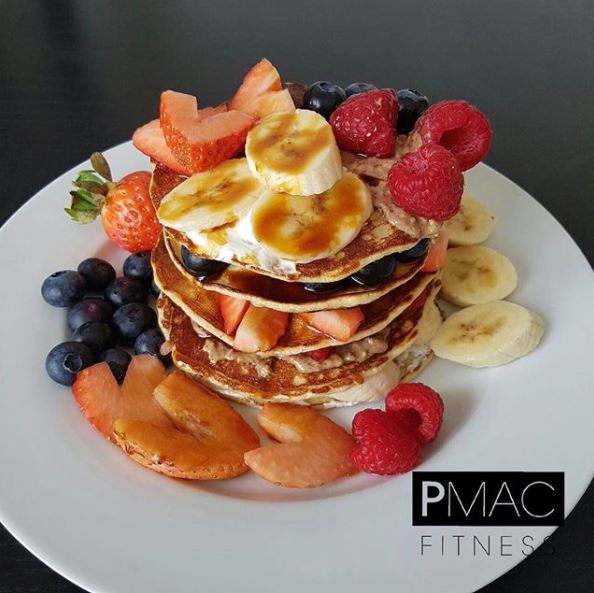 Where did your journey start?
When I was 16 or 17 years old I was a skinny teen and I went to the gym for the first time. I wanted to be a big meat head. I got too big, and then I wanted to become flexible. Basically I wanted to be physically powerful, a gymnast and the strongest man in the world all in one body.
What does health mean to you?
I have family members who physically cannot do stuff because they didn't take care of themselves. They are overweight or have bad knees or diabetes and you realise it's because they didn't have any education about it. Or I started to see colleagues or class mates who developed problems, maybe because they were young and stupid once and are seeing the effects now. You see it on TV but when it's in front of you it's a different story.
For me, health is being able to do what I do now in 20, 30 or 40 years. I see people every day with walking sticks and I wonder how they got there. Five years ago they might have had their health. We take health for granted because it doesn't affect us until it affects us, if that makes sense. I personally never want to get to a situation where I can't move my body.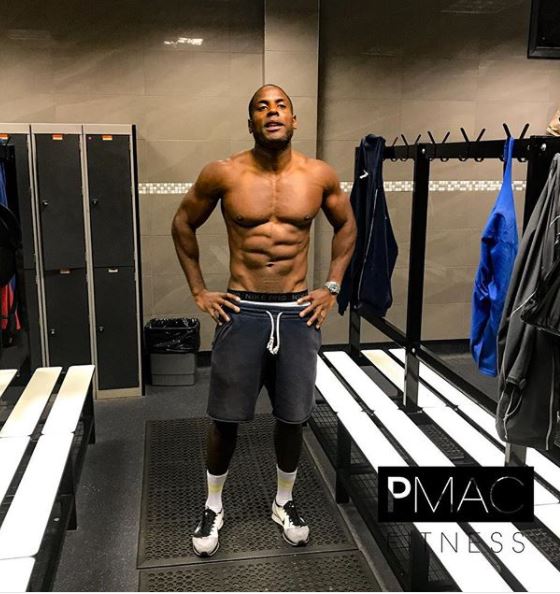 Peter's biography: Qualified as a personal trainer since 2006, Peter Mac has extensive experience in nutrition, boxing, spinning, and body conditioning, with a reputation for delivering results through bespoke and individually tailored training programmes, alongside personalised nutritional advice.
Follow his Instagram, find workouts on YouTube, or more information at Peter Mac Fitness.
READ MORE
How to get fit – celebrity trainer to Zoe Saldana reveals his 7 steps
The 45 minute athlete's workout by heptathlete Katarina Johnson-Thompson
Back exercises worthy of the red carpet with the celebrity trainer's 10-minute workout