As Strictly Come Dancing's semi-final approaches, celebrity trainer Tyrone Brennand shares the exact workouts he uses to keep Mollie King in her fittest shape plus his top ten fitness tips
Strictly Come Dancing's final is edging closer (nooooooo!) and Mollie King, 30, has a good chance of winning if her chemistry with dance partner AJ Pritchard, 23, continues to sizzle on the dancefloor. The two sweethearts celebrated in true Strictly style after hearing they were through to the semi-finals on Sunday night's results show, AJ scooping Mollie into his arms and spinning her round. Speculations of their romance continues to bubble since the beginning of the series, with Claudia Winkleman joking half their training time is spent kissing – to which they laughed.
https://www.instagram.com/p/BcQPJF7ns-F/?hl=en&taken-by=mollieking
The self-confessed girly girl, who found fame in the band The Saturdays, has said getting this far in Strictly has been a dream. 'It's helped with my confidence, being in a partnership again', says Mollie, who waltzes and salsas for a hardcore 300 hours a week in training with AJ.
But under the glitz, glamour and seriously revealing leotards, Mollie has her insecurities too. In a recent interview with The Sun, she said 'I would never see myself as a sex symbol at all'. Like all women, her body hang-ups leave her wishing she could improve 'pretty much every part of my body', according to her cover shoot with Women's Health this month. We could think of worse things than having Mollie's lean figure, but she wishes for 'more of a booty, but I'm always going to have a tomboy shape. I'm never going to be Nicki Minaj'. We hear you on that Mollie.
Mollie King's workout
https://www.instagram.com/p/BXi6rL8BODW/?taken-by=mollieking
Mollie, who has admitted to loving a takeaway curry and poppadoms but never having a hangover in her life, has retained her slim figure with celebrity trainer Tyrone Brennand for two years. On his Instagram @BeTheFittest, you can see how the London based PT trains clients such as model Lottie Moss and reality star Binky Felstead.
'I do a varied style of training with Mollie', says Ty. 'I haven't trained her since she started Strictly as she is so busy. But before that we would train three times a week, either doing cardiovascular movements, using weights or just circuits using bodyweight. She is quite strong in the upper body and so we mostly use machines on leg day to isolate certain parts of the body. For example, we use a leg extension machine or leg press for the quads and the hamstring curl for hamstrings, as well as using dumbbells for lunges and a barbell for stiff leg deadlifts. In the lead up to the show we were working on her flexibility with stretches as you can't be stiff when you're dancing. She's doing it morning to evening and burning a lot of calories.'
https://www.instagram.com/p/BMtaMgDA8be/?hl=en&taken-by=mollieking
'There was a time last summer where she trained 4-5 times a week for a month and the results really came through. It's important to train in a way that you can be consistent. A lot of people go too hard on day one and then can't get back into the gym for two days', says Ty.
'Mollie wanted to lose body fat so we stick to a balanced diet with enough protein and not too many carbs or good fats unless it was needed. If we got to the fourth day of the week and her body was lacking in energy then we may boost the carbs to fuel her session the next day. She likes to eat and it was tough, but she got there.'
Full body circuit workout with body weight training
Warm up with 10 minute skipping rope and full body dynamic stretches.
| | |
| --- | --- |
| Exercise | Reps |
| Frog jumps | 15 |
| Burpees | 15 |
| Squats | 15 |
| Alternating lunges | 30 |
| High knees | 50 |
| Pressups | 20 |
| Sit ups | 20 |
| Leg raises | 20 |
Repeat three times. 2 minutes rest between each round
Leg and glutes workout
| | | |
| --- | --- | --- |
| Exercise | Reps | Sets |
| Donkey kicks | 20 each leg | 3 |
| Stiff leg barbell deadlifts | 10-15 | 3 |
| Leg press | 10-15 | 2. Last set to failure |
| Walking lunges | 16 | 3 |
Ab toning workout
| | |
| --- | --- |
| Exercise | Reps |
| Crunches | 30 |
| Sit ups | 20 |
| Scissor kicks | 30 |
| Butterfly kicks | 30 |
| Butt raises | 20 |
| Planks | 1 minute |
| Side planks | 1 minute each side |
Repeat three times. 1 minute rest between each round.
Upper body and arms workout
| | | |
| --- | --- | --- |
| Exercise | Reps | Sets |
| Pressups | 15 | 3 |
| Pressup claps | 5 | 3 |
| Dumbbell row | 15, weight 10-14kg | 3 |
| Tricep dips | 15 | 3 |
| Bodyweight barbell pulls | 10 | 3 |
| Back extensions | 10 | 3 |
How Lottie Moss keeps fit
Tyrone also trains Lottie Moss, a model who at just 19 years old is already following in her sister, Kate Moss' steps. 'Lottie trains a few times a week', says Ty. 'All these people have busy schedules too so it's trying to incorporate training it. She puts the hard work in and she's strong. I remember the first time we trained about 1 and a half years ago she was really struggling. But some of the stuff we did then she now finds super easy. She started not being able to do three press ups and now she can do three sets of ten.'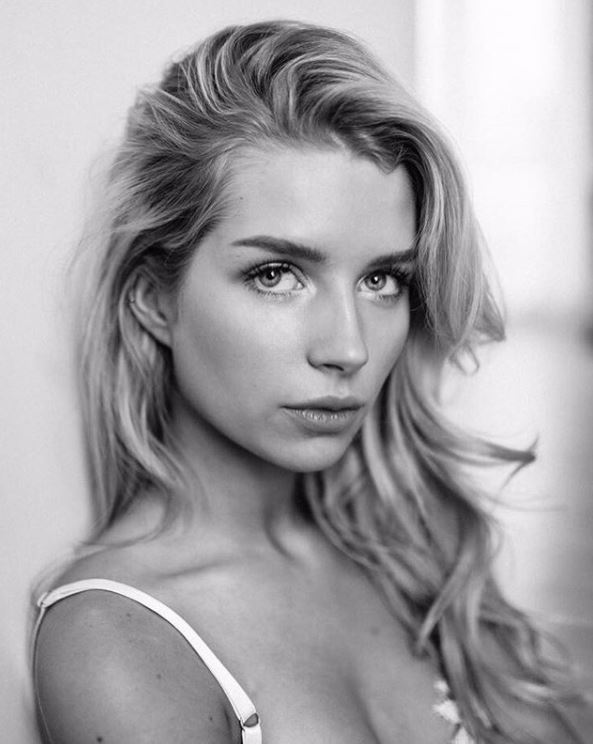 'For her to get stronger we need to continue to progress. That's the same with all my clients. We'll make sure the workouts get tougher whilst making sure the form is on point. Nothing is ever perfect and there is always something you can do better.'
'Every model has a different body shape. They have to train and diet hard in order for their bodies to be on point. Lottie likes to socialise and enjoy life so we need to make sure there is that balance. If she wants to go out to a restaurant or have a drink, we need to make sure we are working extra hard that week to burn off the calories. She likes to have fun, as long as she doesn't go overboard.'
https://www.instagram.com/p/Ba7LCgmlLB3/?taken-by=bethefittest
How to be the fittest YOU
Tyrone motivates clients to 'achieve the best YOU possible' – hence the company name, Be The Fittest. We find out exactly what that means; 'The name means tying to be the fittest you can be, in your own way. It doesn't mean be the fittest person in the world'. Ty, who's been personal training for 14 years, says his mindset comes from experience. 'I have trained ten clients a day for four years. I've seen so many different body types, disesases, people who are hypermobile – there are so many variables in this game. We aren't trying to be professional athletes out here, we are just trying to be fitter and healthier.' Ty gives us his best tips for achieving just that.
1. Stop excuses
'I see people with one leg who don't have excuses. They are on the track running 400m, killing everyone and people with two legs. It's all in a person's mental discipline and in saying to themselves,  'Despite what I'm going through, I'm going to be a better person'.
2. Sacrifice time
'Try and be consistent, dedicated and sacrifice your time. Sacrifices soon become healthy habits that come naturally. Even if that means going for a walk for 30 mins a day – if that's all you can do then that's good enough. If you have to pick up your kids from school, try and walk instead of drive. When I first started yoga I couldn't even touch my toes from standing. But I sacrificed an hour a day to do yoga and I got better and better and didn't give up. That got me to where I am now, two years later.'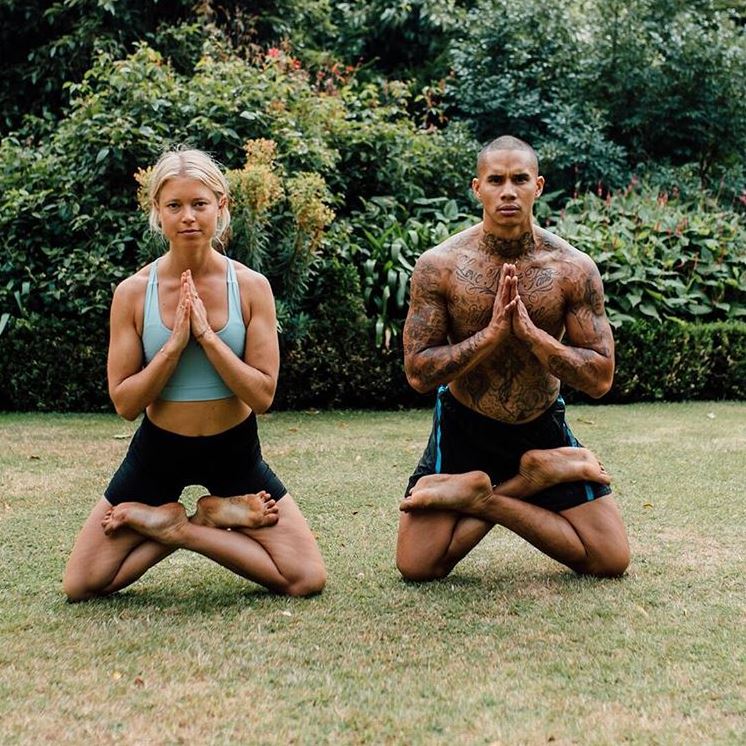 3. Inspire others
'As long as you try your best and inspire those around you too, this world can be a fitter and happier place. That's all I want to portray and spread to others. I think in society, the awareness of the benefits of exercise are there. Doctors have said it for years. If you're told you have diabetes, what's the first thing a doctor tells you to do? Exercise! The scientific evidence is out there. Exercise is proven to lead to a healthier lifestyle which reduces risk of illness. People know this, and so many people say, 'I need to start exercising'. But that's why I say just try and do it, even if it's only 10 minutes a day. You can start telling and showing people the results, whatever they may be.'
4. Vary the workouts often
'If you're training in the gym you get used to the same four walls and equipment and things become very ingrained quickly. So its important to use different stimulus and intensities to keep working your body in a different way. Mollie loves using a jump rope [skipping rope] and sometimes we do a workout using just that. It involves a 20 minute warm up of jumping rope, then work on tricks and skills for 20 minutes like crossovers and doubles. Then we finish with sequences for ten minutes, roughly two minutes on and one off. It's one of my favourite ways to burn calories and you can do it anywhere.'
https://www.instagram.com/p/BUwpwG1he_0/?taken-by=mollieking
Mollie King getting a bodyweight workout done outside
5. Get an experienced PT
'In my opinion, if you want to change your body get with a good certified trainer that can work with you and work towards a goal. People come to me for very different things – to lose weight, be fitter or more flexible, or all of those things. I have a lot of attention to detail with clients as training is so individual and if someone can't do something, that's ok. You learn from people's reactions and if they are progressing or not. A lot of PTs are trying to be the best but they've only been doing it for one month. You get experience by seeing people in so many different environments. Also, one thing you personal trainer should not be doing is giving out nutritional advice unless they have a pHD in nutrition.
'If you aren't able to afford at PT you can do simple exercises at home and work on your weaknesses. I have workouts on YouTube and Instagram.'
6. Take Instagram with a pinch of salt
'Social media is great but there are cons. Look at it with a pinch of salt. You won't learn everything there but you can be inspired and set goals. Don't think looking at social media will change your view or get you results in the gym. You have to say 'that person is doing great and they inspire me, but how can I get to a place where I feel good about myself?' Follow the right people, not people who just look good in leggings and a bra. The amount of people I know who photoshop their pictures saying, 'look at my results', but in real life they look nothing like that. Instagram lies. They might be going through the same issues as the people looking at their posts, feeling they need to look a certain way.
'Fitness and health is all individual at the end of the day. Take model Claudia Gould, for example. Some people might think she looked better before we trained. But in her world, for where she wants to be, she needs to look that way. That was really strict and we made sure she stayed on plan so she got those results.'
https://www.instagram.com/p/BXCwMnyFMod/?taken-by=bethefittest
7. Hit the gym on New Years Day
'Don't go overboard at Christmas because it's harder to get back on track. Enjoy it, and Boxing Day. But after that say 'I'm going to get my arse to the gym, even if it's just for half an hour, and begin eating healthier again'. Then you have New Years which you may celebrate and have a hangover the next day. Get yourself back in the gym on the 2nd, or maybe even the 1st, and then you may decide to not drink for three weeks. Its little goals like that that keep you disciplined.'
8. Fuel your body with the right foods
'See food as a way to fuel your body. If you go back to the caveman days, they were eating to survive. But because we live in a place where we are able to access food more and over indulge, we are eating crazy amounts. If you look at professional athletes and boxers, they eat to perform to the best of their ability. If you want to start training or getting a different body shape, you need to eat in the right way for that goal.'
https://www.instagram.com/p/BQkvdc2h-A3/?taken-by=bethefittest
9. Stop crash dieting
'You may see girls that don't eat fats or carbs. They may look skinny and then all of a sudden, they put on 10kg in a year because their metabolism is so messed up. You have to be very careful with these crash diets. People look like they've aged 10 years. Bodybuilders may look great up on stage, but face to face their skin is awful because of their extreme diet.'
10. Eat a balanced diet all year
'You can't go wrong with a balanced diet throughout the year and you can lose weight this way. It means balancing out the food groups and not cutting anything out. Imagine a 17 stone person who eats 3000 calories a day and doesn't exercise and a 10 stone person who eats 1500-2000 calories a day of balanced foods. If the heavier person ate like the lighter person, they would lose weight. However the 10 stone person would need a different diet to lose weight, it's very personal.'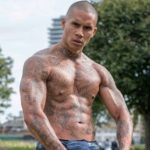 Tyrone founded Bethefittest in 2013. He has spent the last 14 years learning, training and teaching within the depths of the health and fitness industry and is now pursuing his life long goal to motivate, support and teach others a healthier and realistic way of living in order to achieve the best "YOU" possible. He has an LAO Level 3 Diploma In Personal Training and Business Planning (QCF), Level 3 Award in Nutrition for Physical Activity, Lifetime Awarding Award in Adapting Exercise for Older Adults, Adapting Award In Ante Natal and Post Natal Participants and OLF's Certification of 'Extreme Kettlebell Instructor' (EKI).
What's your best fitness tip? Let us know by tweeting @HealthistTV. 
WIN £100 WORTH OF HEALTHY SNACKS

Healthista has teamed up with itsu for a chance to win £100 worth of Asian-inspired healthy snacks 
CLICK HERE  FOR YOUR CHANCE TO WIN
READ MORE
How Meghan Markle looks THAT amazing
8 Victoria's Secret models reveal their health and fitness secrets
Celebrity trainer: Demi Lovato's Brazilian Jiu-Jitsu trainer says the sport is life changing
10 things Kate Hudson's personal trainer wants you to know about fitness
Kate Winslet's yoga teacher reveals 9 ways it could change your life