Prince Harry has married Meghan Markle and we wish we could marry her too – here's why
Oh my god, it's official here, the Royal Wedding has happened. Healthista favourite Meghan Markle has married the handsome Prince Harry. Needless to say, we're very excited!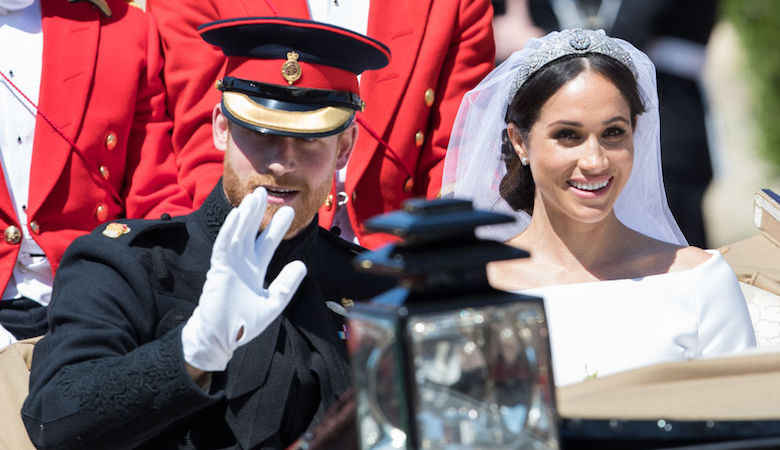 It seems so long ago that Prince Harry put all rumours to bed and publicly called Meghan Markle his girlfriend, proposed and defended her from racist attacks in a statement issued by Kensington Palace. And now they have tied the knot at the event of the year – the Royal Wedding.
While everything they seem to do makes us scream 'relationship goals', we're also a little jealous because secretly, we're a bit in love with her ourselves.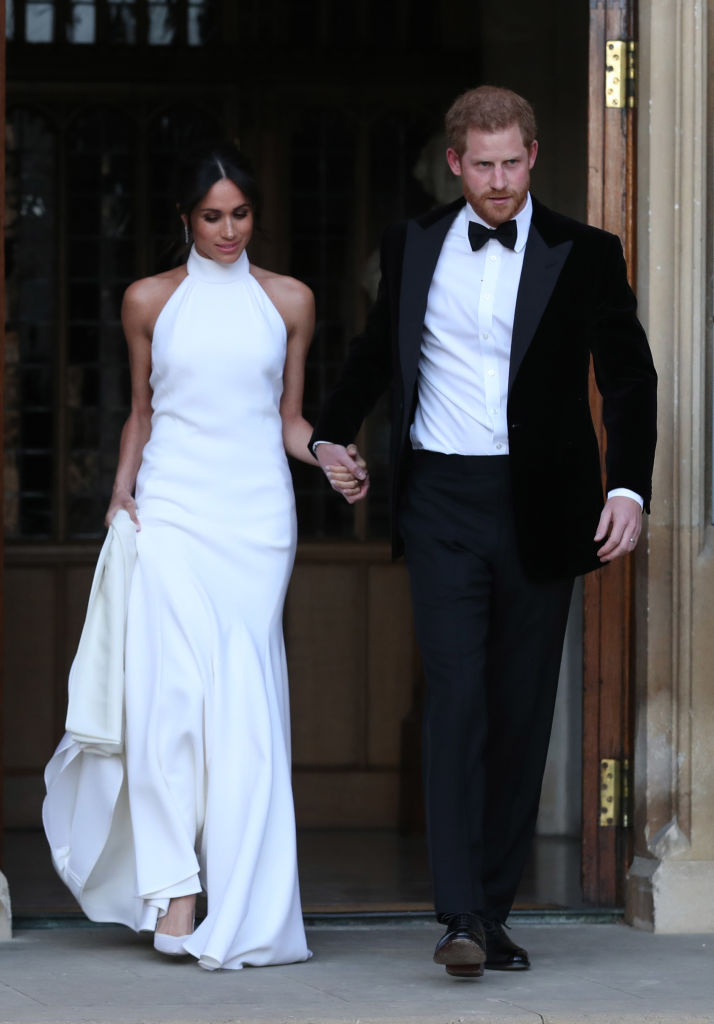 So, who is Meghan Markle?
If you don't know by now, Meghan Markle, 36, shot to fame after her role as Rachel Zane in 'Suits'. She plays a sassy, intelligent, confident attorney in the show, and we can't help see some similarities between her character and Meghan herself.  Markle is involved in plenty of humanitarian work and became the global ambassador for World Vision Canada in 2016.
The actress is not only drop dead gorgeous and practically Pippa Middleton's twin, she's also super healthy, super cool, and super fit.
How she eats
A self-proclaimed foodie, Meghan has plenty of diet tips and hacks and says everything is fine as long as it's moderation (and worthy of a royal-to-be)
I will cut out gluten, try to eat vegan, cut back on my beloved wine and perhaps not eat a big bowl of pasta
'If I am thinking about my weight, I will cut out gluten, try to eat vegan, cut back on my beloved wine and perhaps not eat a big bowl of pasta if I have a photo shoot the next day. But generally, I think everything is okay in moderation,' she told the Daily Express.
And as for getting energy for those long hours of filming?
'Trying to go for coffee or things like that only end up hurting you at the end, so to get a really good natural source of energy, like a great green juice, something that gets right in to your system is a nice pick me up,' she told shape.com in a video interview.
I think everything is okay in moderation
How she trains
Telling shape.com, Meghan explains that she loves to jog as it clears her head and she often does hot yoga and Pilates a few times a week. In fact, her mum is a yoga instructor, so it's pretty much in the DNA.
'I do it all on my own, I do DVDs at home, I go for a run by myself. I think if you can self-motivate that's half the battle,' she tells shape.com.
If you can self-motivate that's half the battle
It also seems as though Meghan has a few more close relationships with some British bombshells. In an interview with womenshealthmag she mentioned that she often calls up MIC's Millie Macintosh about Russell Bateman's SBC workouts.
Markle also talks about the need for downtime. She says that she 'always takes an hour to just decompress, watch mindless TV, snuggle with my dogs and enjoy a glass of wine'. It's nice to know that the Duchess-to-be still can't miss out on a cuddle with her pets, just like the rest of us. 
Everybody looks prettier when they smile
Her key beauty hacks
How does Meghan get her skin to look THAT flawless? Well, Meghan has let out a few of her coveted beauty secrets and facial exercises is one of them – we can't believe just how easy (and free) it could be to get that beautiful glowing skin.
The future princess has revealed; 'I regularly do facial exercises, I swear it works, as silly as you may feel. On the days I do it, my cheekbones and jawline are waaaay more sculpted'.
Well well well, if it's good enough for our future princess, it's most certainly good enough for us. Try our 12 weeks worth of face yoga videos and you too could meet and marry prince one day, or look three years younger, either would be great…
'If I have to do a red carpet and there is a whole team, then it is an hour with the hair and make-up. But if I am just going out with friends, it is 15 minutes max in front of the mirror. A quick five minutes on my face and I always wear my hair up,' she tells the Daily Express.
Telling shape.com she said 'the number one, and people always say it but it's so true – hydrate. Hydrate all the time. Your skin will look better, everything will look really good.'
She admits to using coconut oil for everything from hair to skin, even cooking.
Try: Clearspring Organic Coconut Oil £7.99 from Healthista Shop
Her top beauty tip?
'Smile. Everybody looks prettier when they smile,' she told the Daily Express.
MORE: Kim Kardashian West to explore surrogacy
MORE: Belfie shots – yes or no?
Like this article? Sign up to our newsletter to get more articles like this delivered straight to your inbox.