The Golden Globe nominees took to the red carpet yesterday in the hope of a coveted Golden Globe Award, but how do they always look that good.  Olivia Hartland-Robbins finds out
The 76th Golden Globe Awards took place last night in Los Angeles. The award ceremony was held at the Beverly Hilton and hosted by Andy Samberg and Sandra Oh.
The stars were papped on the red carpet looking amazing as they always do. But how exactly do Hollywood's hottest stars look so good and what body metamorphoses did they have to go through? From junk food gorging to pole dancing and TRX workouts – we have all the info you need on the Golden Globe most enviable bodies.
Charlize Theron: The Clean Eater
Charlize Theron has been nominated for best actress in American comedy-drama film Tully.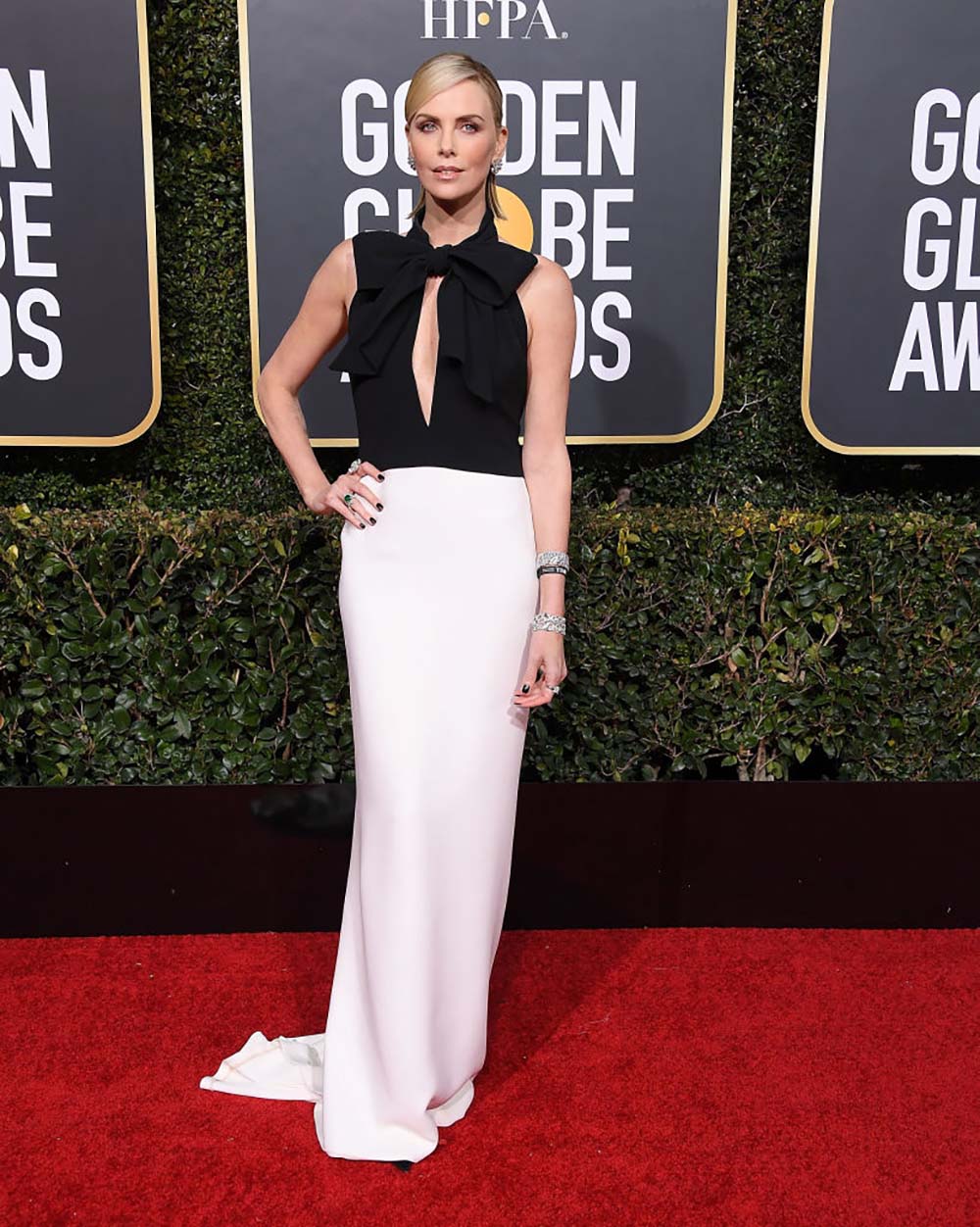 For this role, 43 year old Theron had to gain a whopping 50 pounds (three stone) to play the character of Marlo, a mother of three, including a new born baby.
Marlo is given a night nanny as a gift form her brother. Hesitant with the extravagance at first, Marlo then forms a bond with the thoughtful, surprising, and sometimes challenging young nanny named Tully.
Theron explained that she wanted to gain the excess weight so that she could accurately depict what a real postnatal body looks like
In an interview with Entertainment Tonight (ET), Theron revealed that it took her nearly a year and a half to lose the 50 pounds she had to gain for her role.
'It took about a year and a half. It was a long journey, very long journey,' Theron explained. 'It's hard because I had press junkets and movies around it and nobody knew that I had done it for this. And I think in the beginning everybody thought I was wearing prosthetics. And then I went on press junkets and it was like nobody knew.'
Theron explained that she wanted to gain the excess weight so that she could accurately depict what a real postnatal body looks like, and feel exactly how her character would have felt.
'I wanted to feel what this woman felt, and I think that was a way for me to get closer to her and get into that mindset,' she told ET.
https://www.instagram.com/p/Bhz_vd5AQPx/
The stunning Dior model revealed that she would eat junk and processed foods, drink sugary drinks and milkshakes in order to help her gain the weight. It all had an effect on her mental health too.
'I got hit in the face pretty hard with depression for the first time in my life,' she explained. 'I was eating so much processed foods and I drank way too much sugar. I was not that fun to be around.'
In order to maintain her 50 pound weight gain, Theron admitted to waking up in the middle of the night to eat.
'I would literally wake up at two in the morning and I'd have a cup of cold macaroni and cheese just next to me,' Theron recalled. 'I would wake up and I would just eat it…I would just, like, shove it in my throat. It's hard to maintain that weight.'
Mac and Cheese in bed sounds perfect to me, Charlize Theron clearly doesn't agree.
In order to maintain her 50 pound weight gain Theron admitted to waking up in the middle of the night to eat
Tully isn't the first film Theron has had to put on weight for. She gained 30 pounds in 2003, to play real-life serial killer Aileen Wuornos in biographical crime drama Monster. Charlize admitted that she loved gaining weight for that role, however losing it afterwards was much more difficult this time around.
'I was like, this is taking a really long time,' said Theron. 'Because on Monster, I just didn't snack for five days and I was fine.
'Your body at 27 is a little different than your body at 43, and my doctor made sure to make me very aware of that.'
In order to lose weight after her film roles, Theron gets straight back to her clean eating lifestyle of fresh fruit, plenty of vegetables, steak, grilled chicken, eggs, high fat breakfasts, salads and fish. As a trained ballet dancer, Theron has also always been active, completing workouts that involve ballet moves such as plies and other traditional workout moves such as, plus bicep curls, bum raises and bicycle crunches.
So it turns out celebrity metabolisms slow down just like ours, who would have thunk it? Saying that however, Charlize Theron looks pretty amazing.  Time to stock up on chicken, steak, eggs….
Lady Gaga: The gym equipment lover
Nominated for best actress for her role in the film A Star is Born and winner of Best Song.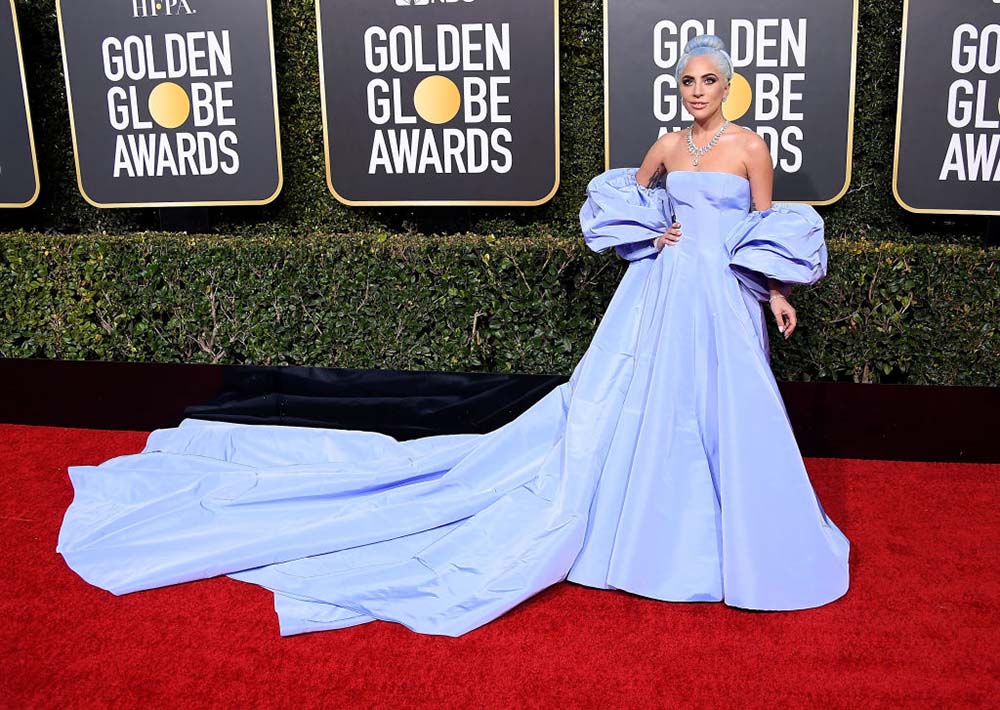 Musician Jackson Maine played by Bradley Cooper discovers and falls in love with struggling artist Ally played by Lady Gaga. As Ally's career takes off, their relationship starts to break down and Jack fights an ongoing battle with his own internal demons.
This is the fourth adaption of the film A Star is Born and Lady Gaga has had some pretty big shoes to fill after pervious iconic ladies such as Barbara Streisand and Judy Garland.
Lady Gaga and Bradley Cooper even reached number one on the official charts with their song Shallow from the movie soundtrack, making this song Gaga's fifth UK number one. Shallow both received a nomination and won a Golden Globe for Best Original Song in a motion picture.
I think it is safe to say that Lady Gaga filled those big shoes and then some. A Star is Born got off to an impressive start earning approximately 43 million US dollars during it's opening weekend, including the opening day that grossed 17.1 million US dollars.
So the movie has been a success that's for sure, but something else we can be sure on is Gaga always looks good.
https://www.instagram.com/p/BowjnqbnEGa/
In fact, Lady Gaga has always been keen to stay in tip top shape. It has been said that Gaga purchased two SoulCycle stationary bikes for her tour bus, so she can stay fit and healthy on the road, working out wherever and whenever she needs to. Like many other celebs, such as Katie Holmes, Nicole Kidman and Vanessa Hudgens, Gaga has been a SoulCycle fan for years.
SoulCycle isn't the only fitness trend that Gaga has jumped on to keep her fit body in check. She is also a fan of TRX workouts (portable athletic extension ropes), even fitting one in right before her incredible Super Bowl performance in 2017.
This Instagram image taken by celebrity personal trainer Harley Pasternak, shows Gaga literally working out backstage in her Super Bowl costume right before she was due to perform. Now that's dedication.
If you want to know more about TRX workouts, take a look at our new TRX series.
https://www.instagram.com/p/BQKEK6yD5PS/
Gaga clearly likes her gym equipment because another workout she is a fan of is the VersaClimber. Now the clue is in the name, it's a machine that you climb up repeatedly – it's hard work, find out how Healthista's content editor got on when she gave VersaClimbing a go.
Gaga takes the VersaClimber one step further admitting that she even sings whilst working out on it. 'I work out while I sing', Gaga told ABC News. 'I'm singing the show while I'm doing it, because the show is full-on cardio…it's cardio while singing.'
So next time you're at the gym, head over to the TRX ropes or the VersaClimber, best not to start singing though, you'll get a fair share of odd looks.
Gaga's co-star and director Bradley Cooper also received Golden Globe nominations. The 44 year old  film hunk was nominated twice for best actor and for best director for his film A Star is Born but sadly didn't find himself a winner.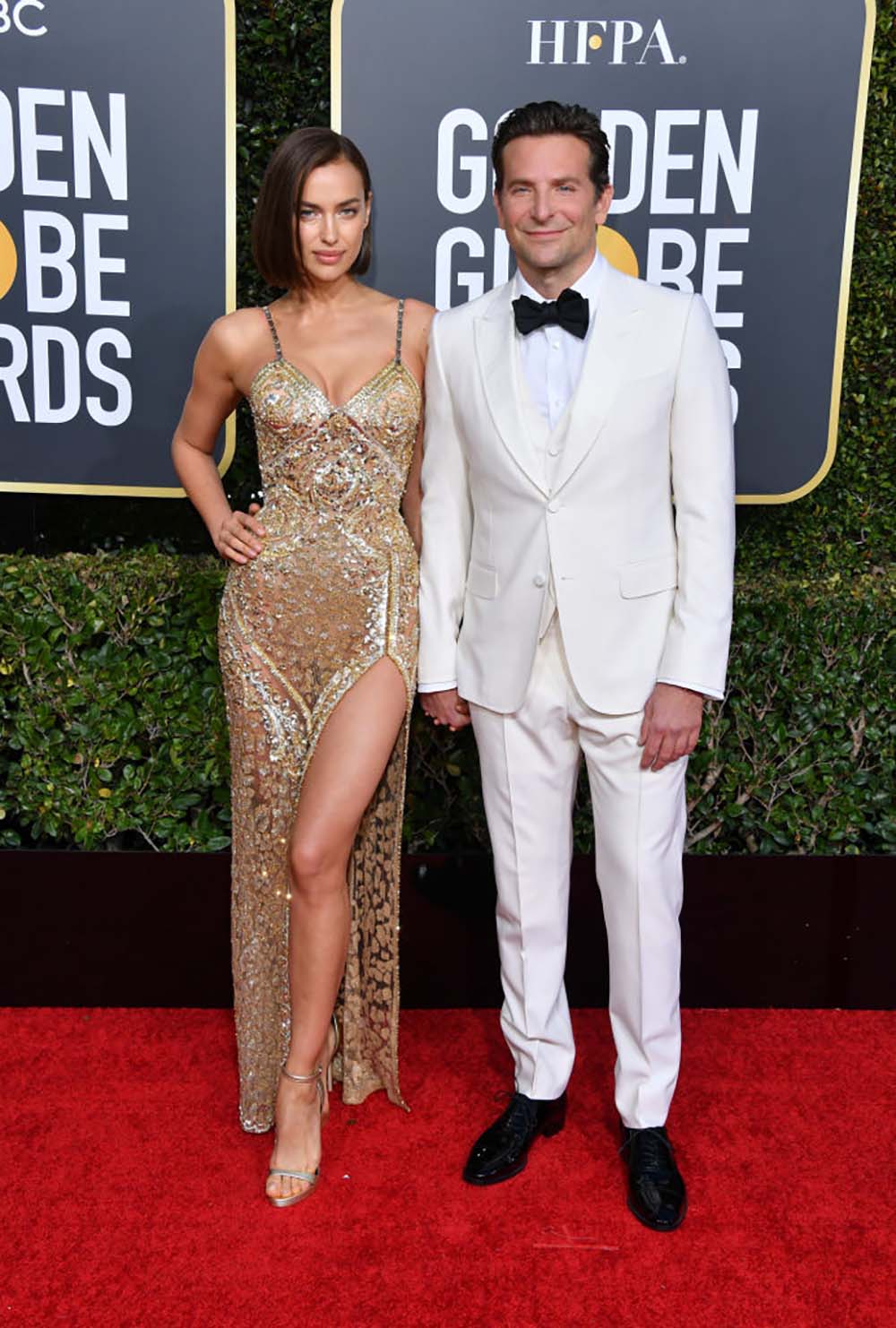 Fans fall in love with Bradley Cooper all over again in his role of Jackson Maine (previously played by the handsome Kris Kristofferson). A Star is Born is Bradley Cooper's directorial debut. He also co-wrote the script and took on the lead role.
Bradley Cooper seemingly threw himself in at the deep end, not only was this his directorial debut but also his singing debut. But as we know it was a success, A Star is Born may have only won an award for best song but it won the hearts of everyone everywhere.
And it easy for this film to steal our hearts with Bradley Cooper looking so handsome. Cooper's rugged appearance in A Star is Born is different to many of his other film roles where he usually plays a suave and smart looking fellow.
Cooper has appeared in films such as The Hangover, American Sniper, Limitless, American Hustle and The A-Team. For all these roles Cooper has had to be in pretty good action-man shape, so it was no surprise that he even made a character 'battling internal demons' look irresistible.
https://www.instagram.com/p/BorUq9_nmso/
Amy Adams: The Pole and Ballet Dancer
Nominated for best supporting actress for her role in history drama Vice.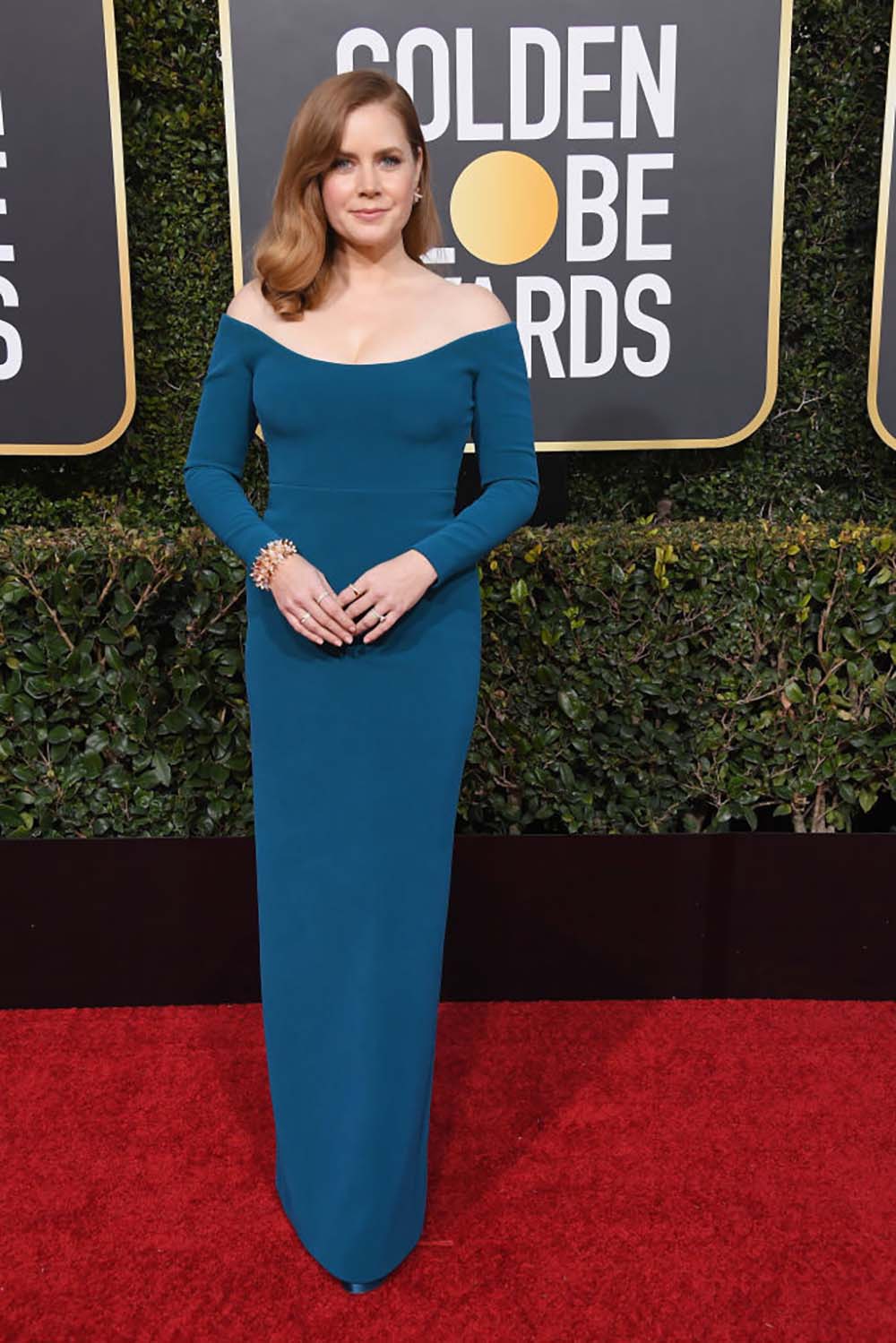 Vice explores the story about how Dick Cheney, a bureaucratic Washington insider, quietly became the most powerful man in the world as Vice-President to George W. Bush. Amy Adams plays the part of Cheney's wife Lynne.
Adams, 44, is known as being a sweet but versatile actress, appearing in light-hearted films such as Enchanted and Leap Year to more nerve-jangling films such as American Hustle and Arrival.
With so many different film roles, Adams has had many different looks. In Vice Adams plays a much older woman but she still looks in great shape. How does she do it?
https://www.instagram.com/p/BsIoWWIDT0X/
Adams spoke to Vogue magazine about how her past training as a ballet dancer has shaped her training routine nowadays.
'I wish I still had my dancer's posture—I have to remind myself! I have actually been strength training, using light weights. I work out once a week just to maintain my muscle mass; that's important as the years go by, as a woman. But I really like running. I try to walk or run a mile a day, if I can,' Adams revealed.
So Adams clearly focuses more on the cardio side of training, lifting weights just once a week. Along with running and weight lifting, Adams has been known to use a programme called the 'S Factor'. The S Factor is a popular workout that involves pole dancing, so a fitness and pole dancing mash up.
So pole dancing meets fitness, that sounds interesting. Adams has been a fan of S Factor classes since 2010, after having her first and only child.
Adams told Marie Claire, 'some mom friends said it's (S Factor) a good way to lose the baby weight, and I'll do anything to get off that treadmill!'
So would we Amy, so would we.
Christian Bale: The Transformation Pro
Nominated and winner for best actor for his role in Vice.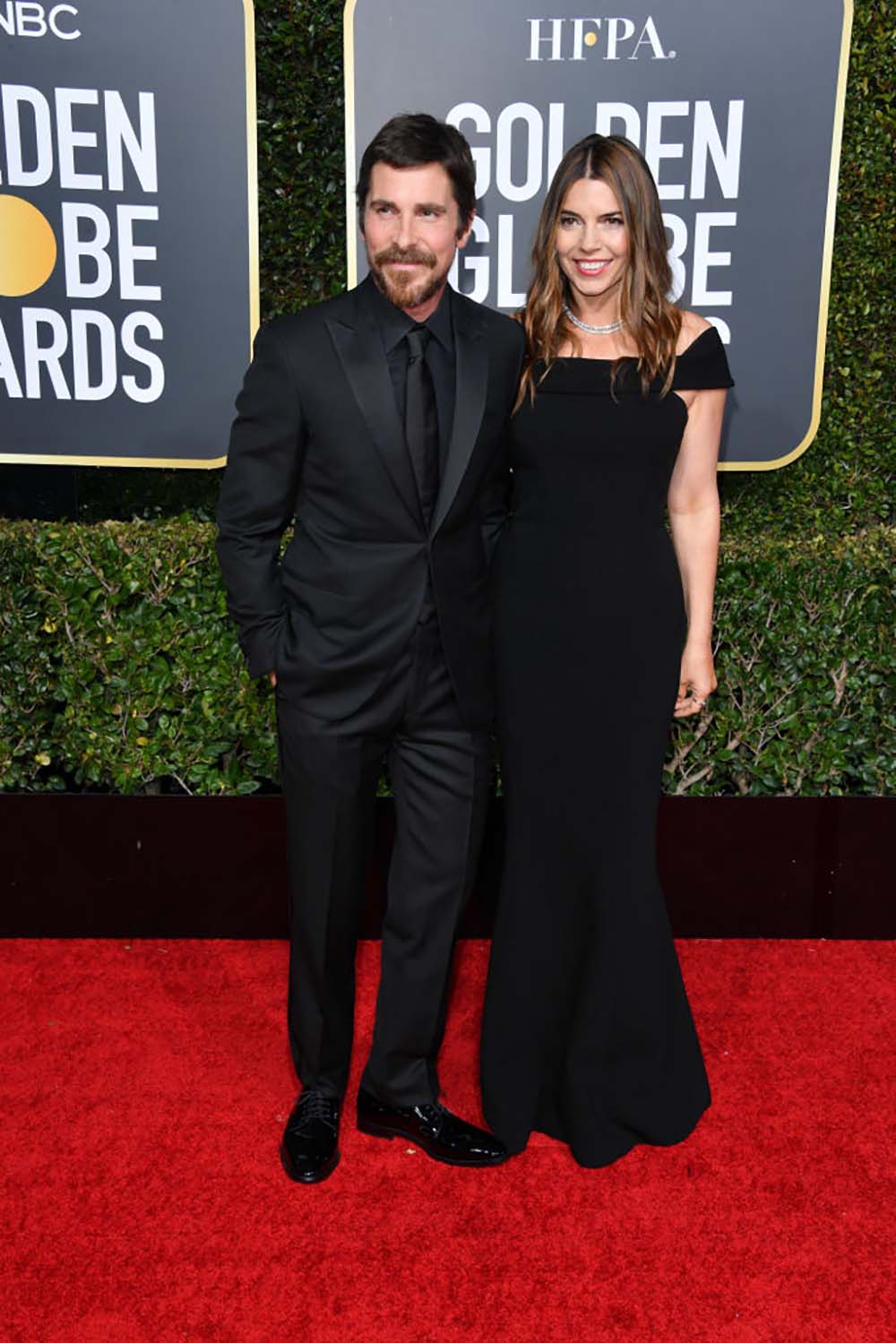 Like many actors, Christian Bale has become accustomed to gaining and losing weight for different film roles. But for Vice, where he played Dick Cheney, a bureaucratic Washington insider who quietly became the most powerful man in the world as Vice-President to George W. Bush, Bale has to gain a shocking 40 pounds.
That's seems like an extreme amount of weight, but not as extreme as the weight Bale had to lose for his role in psychological thriller The Machinist back in 2004 when he had to shed 62 pounds.
https://www.instagram.com/p/Bm75kmClVJS/
However, the need to gain 40 pounds was only assumed by Bale, revealing he completely forgot about make up and prosthetics – oops.
Bale recently spoke out about his never-ending body transfomations. 'It's miserable. It's horrible. If you're losing weight, there's nothing to it except for going to bed hungry and feeling miserable. Not socialising with anybody because generally food or some sort of drink tends to be involved in socialising. But a great sense of really getting control over yourself'.
That was for losing weight, which everyone knows can be a challenging time but even where gaining weight is concerned, Bale again revealed that he hasn't been too happy with that either.
'You're absolutely just losing all discipline and gorging like crazy. I need to stop it, it's not healthy for your body. I'm in my mid-40s now, it's going to start catching up with me if I don't start being a little bit aware of my mortality.'
Bale continued, 'I have almost always enjoyed transformation – mental and physical, sometimes it can be a great help to look in the mirror and not see yourself, in terms of being able to remove yourself from any kind of a character. I'm glad I did it, but I think it should be in the past now,.'
In a bid to play the character, Bale also committed to shaving his head and bleaching his eyebrows, and it's safe to say he looks nothing like the Christian Bale we all fancied in The Dark Knight.
https://www.instagram.com/p/BouZEOSgT2w/
Rasamund Pike: The dedicated actress
Nominated as best actress for her role in war drama, A Private War.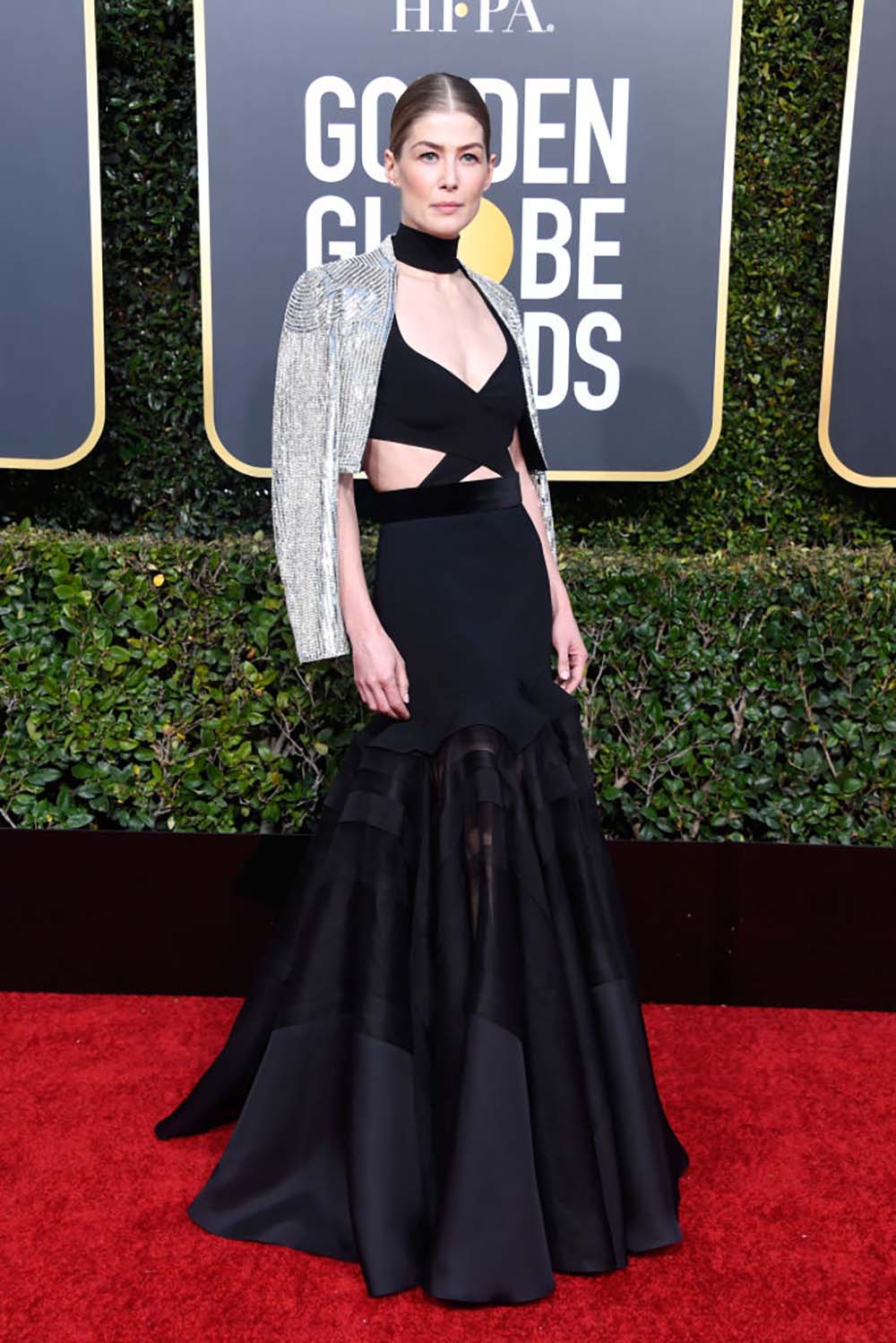 Back in 2015, Rosamund Pike stunned audiences with her amazing performance in thriller Gone Girl. The 39 year old actress had to put on and lose 14 pounds over and over again in the filming for her character of Amy Dunne. Read about our exclusive with her Gone Girl trainer here.
Pike's latest film role in A Private War is of late war correspondent Marie Colvin, one of the most celebrated war correspondents of our time. Marie Colvin was known to be an utterly fearless and rebellious spirit, driven to the frontline of conflicts across the globe to give voice to the voiceless.
https://www.instagram.com/p/Bp-yXDtnzs4/
For this role, Pike didn't really have to change her body per se, but she still had to change a pretty important health habit. Or should we say unhealthy habit.
During an appearance on The Graham Norton Show, the Gone Girl star said, 'I had to change everything – my hair, my teeth, my eyes, my walk and I had to learn to smoke.
Rosamund Pike revealed she smoked 'hundreds' of cigarettes to prepare for her portrayal of Marie Colvin.
Pike told Vogue, 'Marie was someone for whom everything was made better with a cigarette, so I made sure I got through at least 600 before I started filming.' Wow, now that's dedication.
This film role certainly wasn't a glamorous one, but rewarding. Pike underwent a full mental and physical transformation which included months of research, learning to walk and talk very differently, plus getting over her fear of failure.
Rosamund Pike revealed she smoked 'hundreds' of cigarettes to prepare for her portrayal of Marie Colvin.
Pike told People, 'The research process was very rewarding and did go on for many months, but there were plenty of times I felt that I would fail and I wasn't going to be able to pull it off. It felt very daunting and like I'd bitten off more than I could handle.'
'Just that voice coming out of me, is different from that body coming out of the whole physical form of Marie Colvin,' Pike explained. 'She was someone who, my God, wore her career and her life in her body, in her physicality, more than anyone. She was such an interesting study. Once I started looking, I couldn't stop finding more and more and more.'
https://www.instagram.com/p/Bm_sbAwg5dZ/
Well, it may have been a tough mental transformation, but it was worth it to receive a Golden Globe nomination.
Rami Malek: Another Transformation Pro
Nominated for and winner as best actor for his role as Freddie mercury in Bohemian Rhapsody.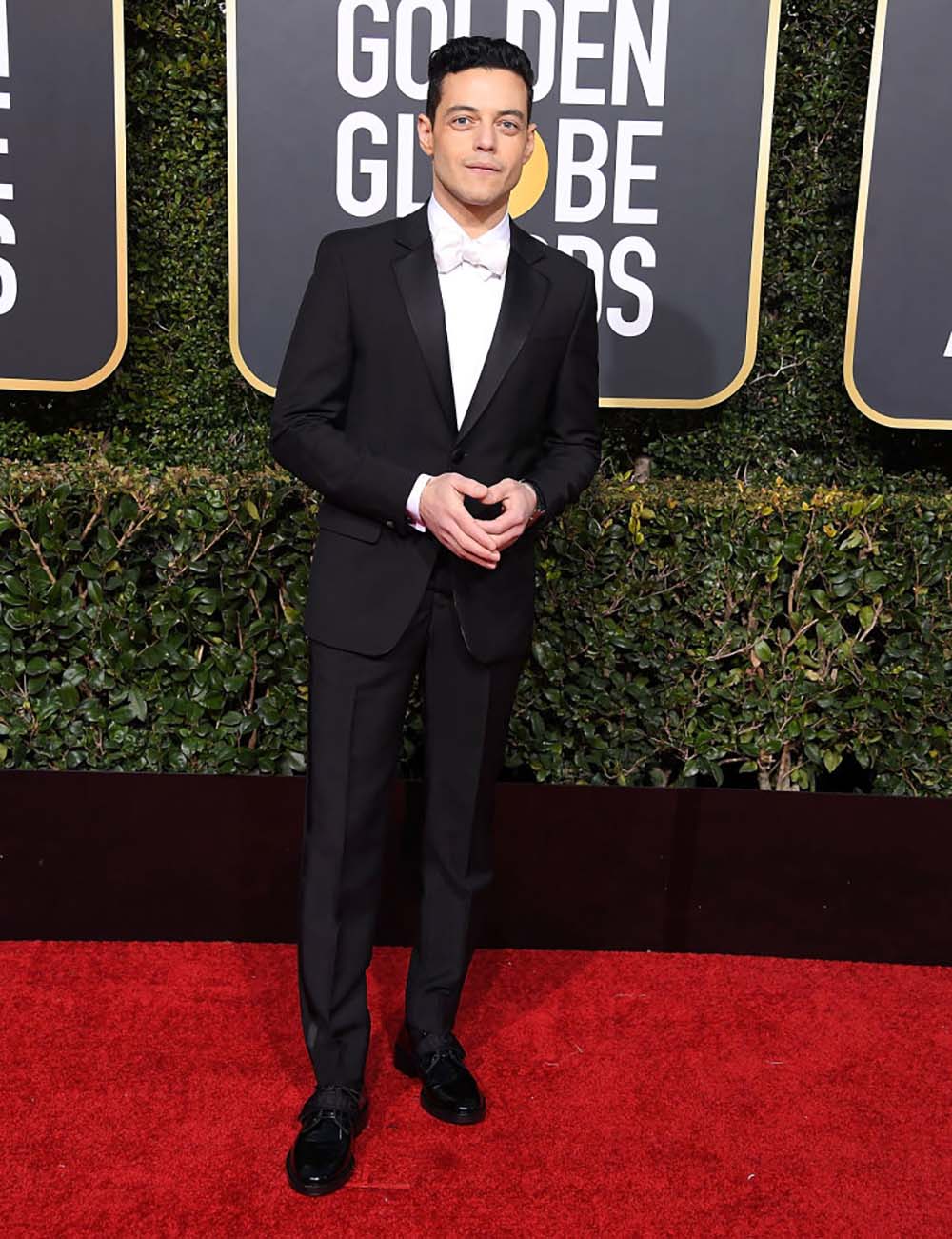 Not many people knew about 37 year old Rami Malek, but they sure do now. Bohemian Rhapsody won the coveted Golden Globe Award for Best Motion Picture.
This movie may have been one of the biggest movies in 2018, but many have said that Rami's performance as Freddie Mercury is what truly stole the show, so his best actor award was indeed well deserved.
https://www.instagram.com/p/BpW1WVuBMsL/
But how did Rami come to look so much like Freddie? Turns out it took a slightly grueling fitness regime. Freddie Mercury was known for his lean physique. Malek had to therefore lean up but also improve his fitness in order to handle the long days of shooting.
Malek told The Wrap, 'I didn't really want to bulk up, per se — I just wanted to get my body into a place where I could do a 22-minute concert over and over for five days and not be out of breath.'
The movie Bohemian Rhapsody, tracks the life of Freddie, starting at a young age. Malek therefore had to adjust his physique to match up with the ageing timeline.
This made for an intense routine. Where diet was concerned, Malek reveladed that he had to 'bulk up' and then drop muscle very quickly. 'I was on a very specific diet' revealed Malek, 'I bulked up for that first week and immediately had to drop muscle and weight and go into shooting young Freddie, who is very scrawny.'
'I just had to be really cognisant of when to work out and when to crash diet. I don't recommend it for anyone.'
So Rami Malek isn't a fan of the grueling schedule needed for a transformation. At least it got him a best actor Golden Globe Award, eh Rami?
More Healthista Content:
The TRX workout to build your butt
How to lose body fat – the 9-step nutritionist's guide
16 weight loss tips I learnt by doing a body transformation
13 ways carbs can help you lose weight
Like this article? Sign up to our newsletter to get more articles like this delivered straight to your inbox.