London's hottest health and fitness festival Be:FIT returns this April and is set to be bigger and better for its fourth year
If all things health, fitness and wellbeing get you feeling weirdly tingly with excitement, you're not alone. Be:FIT will be hosting hundreds of Healthistas under one roof between Friday 28th April and Monday 1st May at Business Design Centre in Islington, London. They've partnered up with Reebok, Protein World and Zeo to impress those looking for their next health event rush.
There are exciting changes this year, with the addition of the Be:FIT London Live, a combination of the previous Main Stage and Live Kitchen. Got a question for a favourite bloggers or PT? Here is your chance to grill the brains of health gurus like The Body Coach, Clean Eating Alice, Natasha Corrett, James Duigan, Madeleine Shaw and Girl Gains to name a few. As well as this, business talks and cooking demonstrations are bound to leave you inspired.
Made In Chelsea star Binky Felstead has also just revealed she will be heading to the event on Friday 28. She was revealed as the new face of Reebok at the start of year with a gorgeous fresh kit alongside, but her baby bump is now the star of the show, as she is almost ready to pop! We are looking forward to her shedding light on her new lifestyle pre-motherhood.
https://www.instagram.com/p/BS_vj3VAIqN/?taken-by=binkyfelstead&hl=en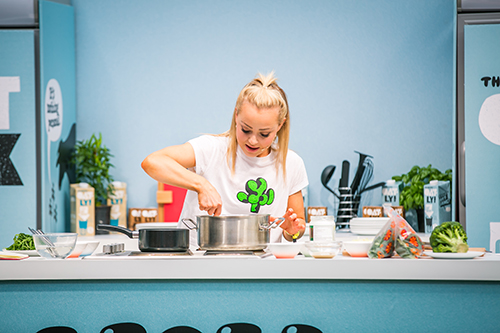 Brand new for 2017, Be:FIT London will be opening a functional fitness studio, in association with Protein World. A great way to sweat with friends; fast paced, high intensity circuits using kettle bells, med balls, TRX, boxing pads and more tough workouts will be running by the likes of Cycle_Space and F45. The Reebok Fitness Studio is returning, the Equinox, Barry's Bootcamp, BLOK London proving successful previously. Well, when else will you get the chance to do these classes in one go?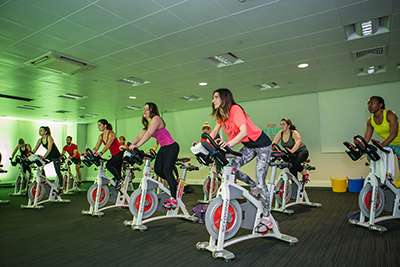 Perhaps you'll find yourself in the more chilled out corners of the festival. The yoga studio will be hosting back to back classes from the best yoga instructors in London all weekend long suitable for all levels.
MORE: 10 minute yoga sequence for back pain
As well as this, brand new this year, is the Zeo Zen Den, demonstrating the importance of some self-care with the mind and body. Sip delicious complimentary Zeo drinks while listening to an inspirational talk, taking a stretching workshop or taking part in group meditation. Perfect to unwind after being put through your paces by a gruelling PT in a fitness class.
Highlights at Be:FIT not to be missed
Trooper with UN1T – at the Functional Fitness Studio
Healthista were lucky enough to give this class a try in the very first week of UN1T's opening. The small gym in Fulham running heart racing classes is owned by Rob, who is taking the fitness industry by storm after bringing the F45 brand to London from its birthplace of Australia.
The class is all about 'training as one' in a team based workout. The timing isn't structured which means each student needs to fit in as much work, at as high intensity as possible, as soon as they get on their station. Teammates cheer and push each other along to the end in a bid to win the most laps per class.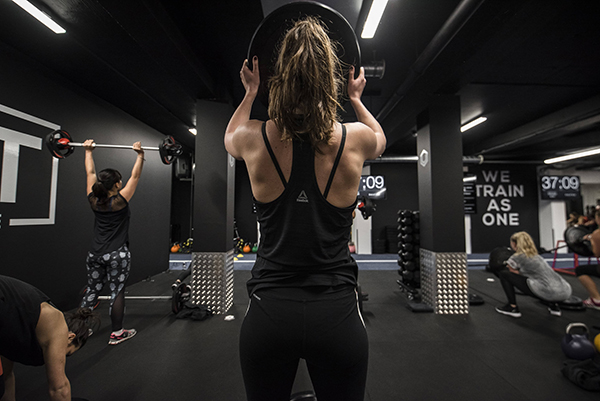 Pip & Joan, Co-Founders of Frame & Mumhood – at Be:FIT London Live
Pip & Joan founded Frame after failing to find a gym in London which didn't require a year long contract, where you could work out with friends and that was fun too.
New for this year, Pip & Joan will be launching Mumhood, a new online platform for pre and post-natal care, answering a demand for mums and mums-to-be who felt there was a real lack of information available. The duo will be speaking on the Be:FIT London live main stage, offering advice for women through all stages of motherhood, through conception, pregnancy and post natal care, helping new and expectant mothers to maintain their health and happiness.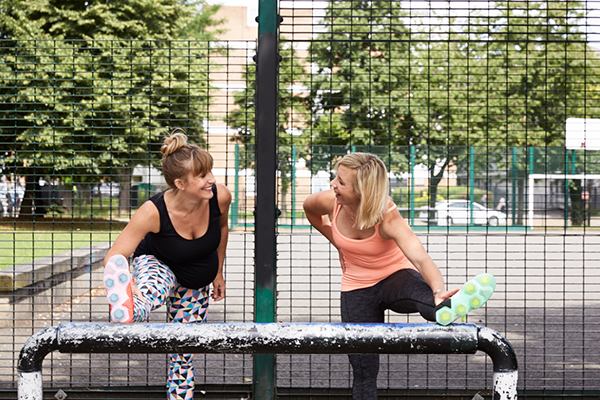 Mindful Eating with Stephanie Peritore – at the Zeo Zen Den, Sunday
An intro into the world of mindfulness – why not start with the way you eat? Stephanie Peritore's nut butters hit shelves this year and Healthista are obsessed. Mindful Bites focuses on the concept of snacking intentionally, with the wafer biscuits and incredible flavoured spreads creating a . At the Zeo Zen Den, Stephanie will be talking about easy-to-implement techniques to avoid mindless grazing, eating out of bored, losing track of what we are eating and reconnecting with our food and what the body truly needs.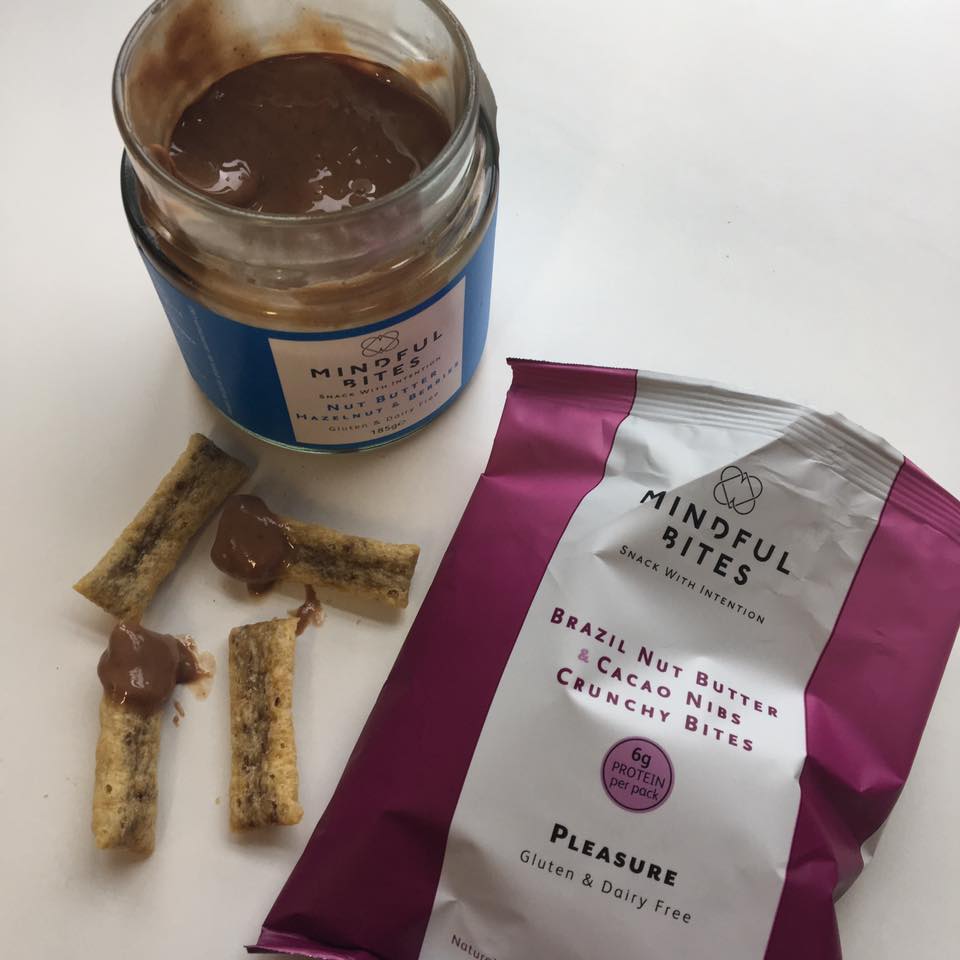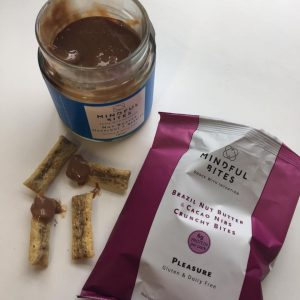 Your chance to WIN
With tickets selling out so fast (they're almost gone!) you'd be crazy to miss your chance to WIN a pair of tickets from Healthista and Be:FIT. We have two pairs up for grabs – enter here.
Read more
Ballet BeFit DVD tried and tested
Kitspiration – the Sweaty Betty gear we can't get enough of
Like this article? Sign up to our newsletter to get more articles like this delivered straight to your inbox.