YouTube and Instagram star Tally Rye of Girl Gains speaks exclusively to Healthista about how she found her happy weight – the first in our new series 'My Healthista Story'
Tally Rye, 28 is a personal trainer, internet sensation and one-third of Instagram's coolest female fitness group, Girl Gains. She is also spokesperson for Be:Fit London, the city's coolest health and fitness event for women.
Tally came into the Healthista studio to speak exclusively to us about her health and fitness journey and showed that it isn't an easy slog to become one of Instagram's biggest fitspirations.
MORE: 10 best healthy eating channels on YouTube
Spending her adolescence an overweight teen, Tally reveals how unhealthy she could be in her youth. 'I was always the girl that went back for seconds,' going on to admit that at one point she would eat chocolate bars every day.
Tally worked out 6 days a week and was 'religiously counting' her calories.
Tally made the decision to jump on the fitness-wagon while she was a student studying Musical Theatre. The pressure of working in this environment pushed her to lose weight when she realised that if she wanted to play a leading lady she'd have to slim down.
But under the pressure of her performing arts school, Tally tipped to the opposite end of the scale. She worked out six days a week and was 'religiously counting' her calories. 'I got the abs I wanted,' she explained 'I got this shredded six pack.' But it didn't make her happy.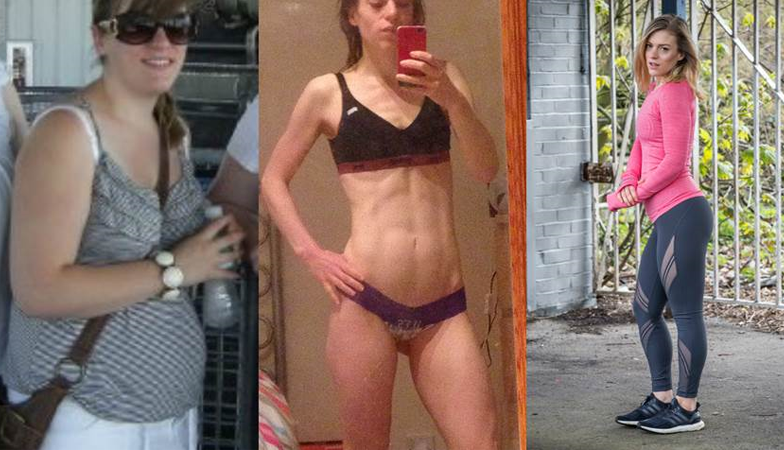 She started to notice that she just kept getting smaller and smaller, 'I felt myself just being consumed with it.' Although it started to get out of control, Tally has now found her happy weight. She looks and feels amazing and her vibrancy and enthusiasm for health and fitness lit up the studio as she spoke to us. It was infectious.
'My passion to help people find their own healthy balance has never been greater. I believe there are no 'wrongs', but instead a unique way for you to become the healthiest and happiest you have ever been through fitness and nutrition,' says Tally.
Got a Healthista story of your own? Tweet us @HealthistaTV 
Read more
How to become vegan – YouTube star Niomi Smart's top tips
8 fitness Instagrammers reveal the one beauty product essential to their workout

Fitness Instagrammers reveal their favourite kitchen gadgets