Wondering how to become vegan this January? For week two of her four week vegan challenge, Healthista writer spoke to You Tube superstar Niomi Smart about her top tips for vegan virgins
I'm on week two of my vegan journey and it's starting to get trickier than I first anticipated. Veganism this month has included missing out on birthday cake, turning down cheesy canapes and ogling my boyfriend crunch down on the most mouth-watering piece of battered haddock I have ever seen. As times have started getting tough I have turned to the ultimate guru and advocate of a vegan and plant-based lifestyle for a little bit of help, internet sensation Niomi Smart, whose new book Eat Smart: What to Eat in a Day – Every Day
 was released last year.
Be prepared
Much like a girl scout, Smart told me that planning ahead can make all the difference. 'At home for dinner I would never cook for just one or two I always cook for about four. That's because I will then have the leftovers for lunch the next day and you can kind of portion them out into little Tupperware boxes so that you can have them in the fridge in the morning. You can just grab it, take it to work and you've got your lunch sorted' she said.
As for breakfast, she has that covered as well. Smart's a big fan of overnight oats and at the thought of a sweet oaty breakfast I started to take back all those mean things I'd thought about veganism when I'd smelt my housemates bacon that morning. 'Add oats, almond milk, some different fruits and even some coconut. Keep it in the fridge and the next day the oats will have soaked up all the milk. It can be your breakfast at work if you're running late' she laughed.
MORE: How to become a vegan – 4 week no meat, egg or dairy challenge – week one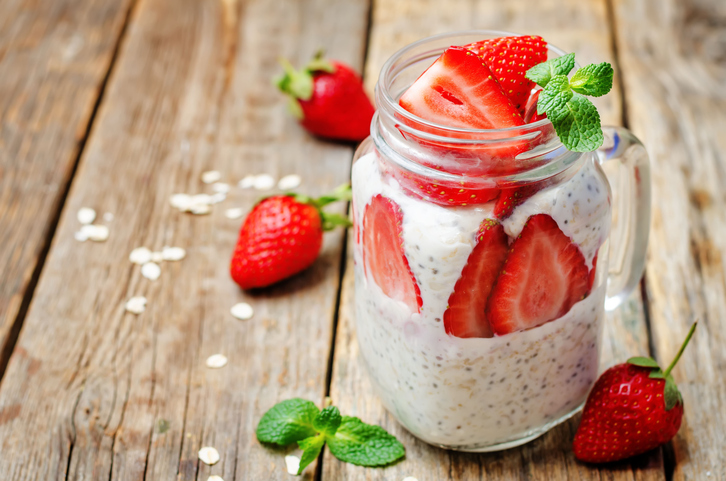 We spoke about how tough it can be to find vegan foods when you're out and about and she suggested keeping snacks with me whenever I go out so that I always have something to munch on. 'I always take a little handful of dried nuts and fruits with me in my handbag' she told me.
I eat lots of grains and carbs in my diet, that definitely keeps me feeling full.
Don't just opt for vegetables
Of course, delicious, nutritious veggies are a key part of a vegan diet but you don't have to eat double portions to keep yourself from getting hungry. 'I eat a lot of grains and carbs in my diet, that definitely keeps me feeling full' she explained. Quinoa is her grain of choice and she lists it as a staple in her book. 'It is so versatile and a complete protein. I use it instead of white rice or pasta, cold and mixed into salads or in stews' she writes. She also explains that she has even used it to make granola.
Find your dairy alternative
We all love a bit of milk in our cup of tea or some cheese on our toast but it's made a little bit easier by all of the different dairy substitutes that are now out there. Smart's favourite for swapping with dairy milk is almond milk, which is the option she chooses most.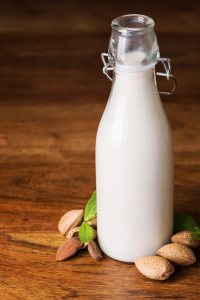 What really interested me though, was how she replaces cheese. 'You can soak cashews in water overnight and the next day blend them with some salt and lemon and it creates this kind of cheesy texture and taste, it's amazing' she told me. 'There's also something called nutritional yeast, it's got an awful name but it has these flakes in it that are fortified with vitamin B12, which generally vegans can be quite low in. But besides that it has an incredibly cheesy taste so if you add that to the cashews it tastes great.'
You can soak cashews in water overnight and the next day blend them with some salt and lemon and it creates this kind of cheesy texture and taste
Although I'm not quite convinced that it will taste as good as my beloved smoked cheese roll, I'm definitely willing to give it a try. And almond milk in my cereal and smoothies has proved delicious.
Beware of the unhealthy vegan
'People presume if you're vegan you will be healthy and at first I thought that too but then I figured out there is such thing as vegan fast food' Smart warned. 'Sugar is vegan. So you can still totally over indulge.' This has been a bit of a problem for me. The lack of meat on my plate means that I usually compensate by eating more bread and rice. It's something that I'm going to try and curb over the next few weeks.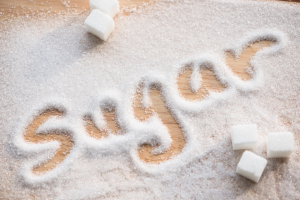 For this reason, Smart's diet is totally plant based. And while I don't have the willpower to cut out meat, egg, dairy and turn to a totally plant based lifestyle all in one go – I can definitely see the appeal. Smart explained to me how she had only planned to try out this diet for a day but the day turned into a week. 'Before I knew it I'd been vegan for a month and I just kept feeling really good' she told me.
Don't be afraid to eat out
Eating out as a vegan can be tough. I learned it first hand this week when I went to my Granddads birthday meal. We went to a traditional northern English pub and I was surrounded by steak pies, sizzling meat and battered fish, even the vegetarians in the family were smothering their food in cheese. The only thing for me to eat on the menu was a veggie burger (with no sauce) and it wasn't the best. Needless to say I was sat feeling very sorry for myself.
MORE: 11 best Golden Globe bodies on the red carpet
Smart confided that socialising and eating out was her biggest concern about switching to a vegan diet. She explained that she was nervous at first, wondering if she'd still be able to go out for food with her friends. 'But actually I was so surprised about how many places in London accommodate vegans' she told me. She advised calling up restaurants beforehand to check for vegan options and don't be afraid to ask if they can whip up something vegan for you when you come. Veganuary is also a great opportunity to experiment and try new places – had you ever been to a vegan restaurant before?
There are so many amazing cookbooks out there if you're not comfortable just throwing stuff together on your own.
Experiment in the kitchen
This week I had a friend around to dinner and I really loved the novelty of having someone to cook my new vegan food for. Smart is a huge advocate of getting creative in the kitchen.
'Try out recipes in the kitchen. Cook for yourself and get to know what foods you're getting into your diet. Experiment and that way you can really figure out what you like' Smart advised. Although I'm confident when she jumps into the kitchen to experiment incredible things happen, I wasn't quite as confident in my own abilities. But she told me, 'There are so many amazing cookbooks out there if you're not comfortable just throwing stuff together on your own.' So really I've not got much of an excuse.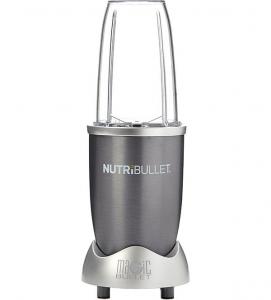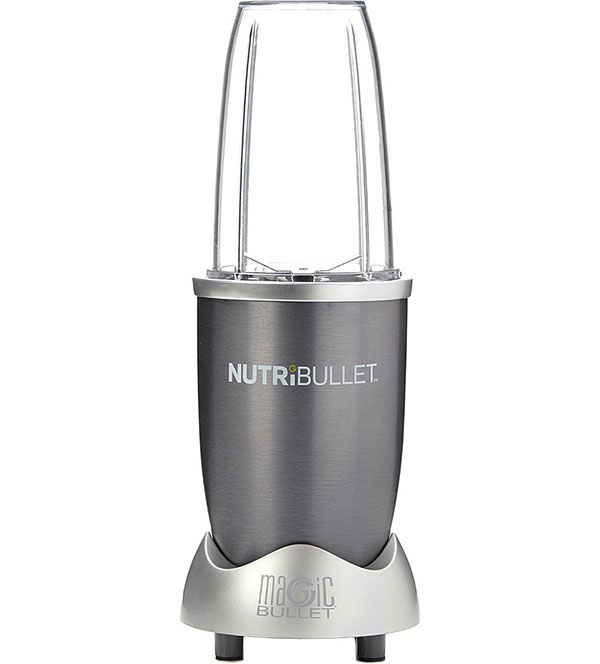 Smart's favourite kitchen gadget is a Nutribullet. 'I find it so useful because I use it to make smoothies but it's also good to blend purees.' But her Nutribullet gets used for a lot more than just that. 'You can use the second blade on there for crushing nuts and oats. You can make oat flour from just using a plain old blender' she added.
Nutribullet's are available for £59.00 here.
It's all about the sides
'My family are all heavy meat eaters. Their plates will revolve around things like a roast lamb, so I just make sure that all of the sides are vegan.' Smart explained that she'll eat a roast dinner with the family and simply skip out on the meat. By filling up on delicious sides you won't even notice that you missed the main course. This is definitely a trick I need to try next time I eat out with friends. In her book, Eat Smart she gives recipes for some of her favourite sides from roasted carrots with thyme to roasted Mediterranean vegetables. Eat Smart is packed with different kinds of homemade snacks and sides.
Protein is everywhere
'When I first became vegan it really surprised me how much protein was in foods that I was eating a lot of' Smart explained that vegan newbies don't need to stress too much about how to get their protein because there's protein in a lot of foods you might not expect. If you're wanting to up your protein intake she suggests eating plenty of nuts and beans 'so lots of chickpeas, kidney beans, cannellini beans' she told me.
If I make a smoothie in the morning sometimes I will just add some protein in there as well.
As a huge hummus fan I was more than excited when Smart suggested hummus as the ideal way to get your vegan protein in. 'I'm obsessed with hummus. It's amazing because it's made with tahini and chickpeas which are both high in protein' I was told. Quinoa and spinach were also on the list of things to look out for when you're punching for protein.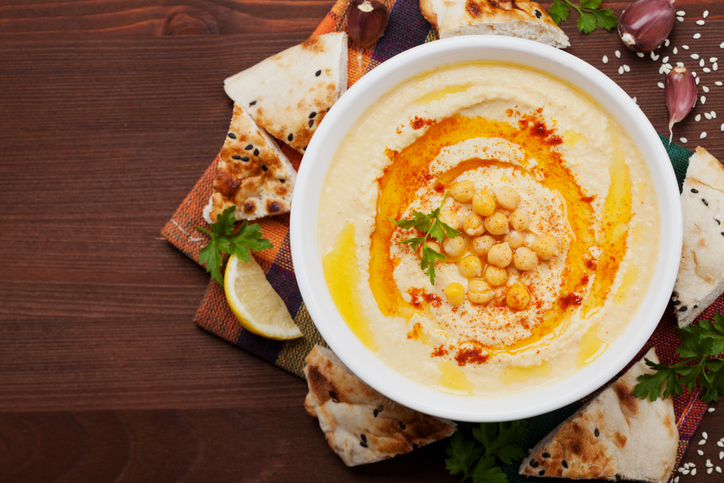 She also added that because she works out a lot she likes a protein shake when she gets back from the gym. 'Mine is buy SunWarrior £32.80. it actually tastes really nice.'
Energy bars when you're on the go
Smart suggests that if you haven't got any snacks tucked away in your bag or pockets then opting for an energy bar is a great way to satisfy your hunger.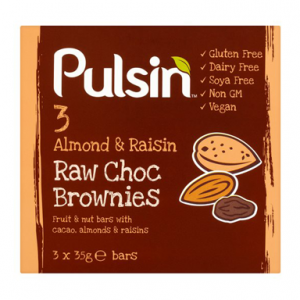 'Pulsin bars are really good because they're high in protein' she told me. According to Smart energy bars are a great choice because they're usually vegan. 'The only thing you'd have to watch out for is whey powder which is obviously milk' she explained.
Pulsin bars are available for £2.99 here 
4 best vegan snacks – Parisa's favourite plant-based nibbles this week
I've chosen some of my favourite vegan products that have helped to get me through the past week.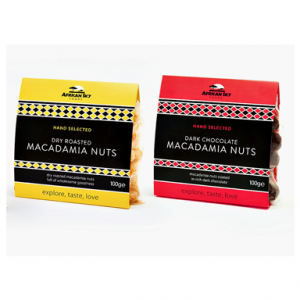 Sitting in their packets in the top drawer of my desk, these delicious nuts are one of the best things about this week. They're gluten free and the totally natural, making them the perfect vegan snack. My favourite were the Dark Chocolate nuts. They are so moreish I had to put them out of sight to stop munching.
 African Sky macadamia nuts are £4.95 here.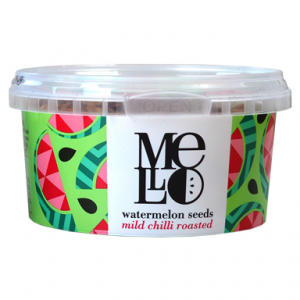 Another snack that is totally addictive, these Mello watermelon seeds are roasted and seasoned with mild chilli. They're super healthy and also taste amazing thrown on a salad. Seeds are a great source of protein, which is a plus for vegans. And watermelon seeds are high in potassium which helps regulate blood pressure. These yummy little seeds are also gluten free.
Mello watermelon seeds are £3.49 here.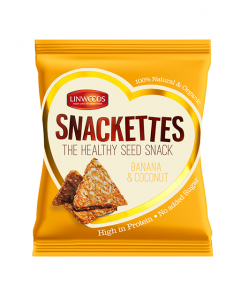 This slow cooked seed filled snacks are completely organic and according to Linwood's are packed with fibre, protein and omega 3. I loved that there is no salt or sugar added to Snackettes. I wasn't the biggest fan of the Spicy Tomato and Superseeds flavour but the Banana & Coconut were popular around the office with vegans and non vegans alike – they were the perfect combo of sweet and crunchy.
Mr Organic Chocolate and hazelnut spread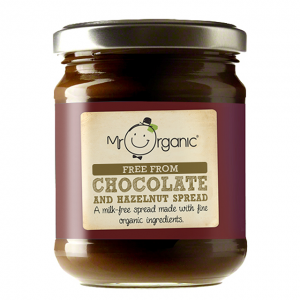 Yep, you heard it right – vegan chocolate spread. Okay so it isn't the healthiest vegan snack but it is absolutely delicious and in my opinion it gives Nutella a run for it's money. When I checked the ingredients the very first on the list is cane sugar and that makes up most of the jar, which is probably why it tastes so amazing. But if you're allowing yourself a little vegan treat, this spread on oat cakes is my number one recommendation. The ingredients in this product are all natural and there is absolutely no palm oil in this product. Plus it is suitable for both vegans and gluten free.
Mr Organic Free From Chocolate and Hazelnut spread are available for £3.99 here.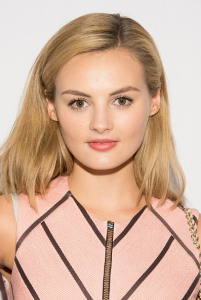 Niomi Smart has forged a successful career in fashion, beauty and lifestyle vlogging. Now turning her attention to health and fitness she is an avid advocate of a plant-based lifestyle. She has over 1.6 million followers on her YouTube account and is the author of the bestselling plant based cookbook, Eat Smart: What to Eat in a Day – Every Day
. She is also the cofounder of Sourced box snacking service.
MORE: 10 best healthy cookbooks for 2017
MORE: 10 best TED talks that will change your life
MORE: 13 ways to lose weight without dieting. Clue: It's all in your head