Wondering how to become a vegan for Veganuary this year? Healthista's Parisa Hashempour  talks about her reasons for jumping on the vegan wagon and tells us how it's all going so far… 
As a total carnivore and dairy die-hard, I'd always wanted to cut down on my meat and dairy intake but was never brave enough to take the plunge. But this year myself and 50,000 others will be taking part in Veganuary. When the charity first started out, Veganuary only had 3,300 people signed up. To go from that number to the amount of participants it has today is phenomenal and just shows how the vegan trend is taking off across the UK and elsewhere. This is truly the year of the vegan. Not only have Pret just launched a veggie menu to give a helping hand to vegan wannabes but according to new figures the sale of vegan foods is up 1500 per cent from last year.
Why go vegan?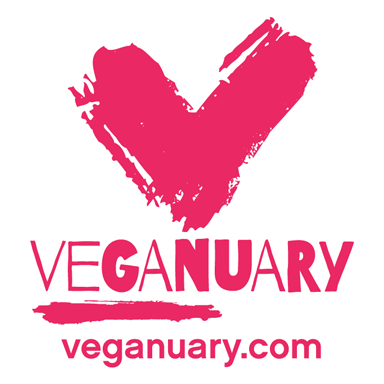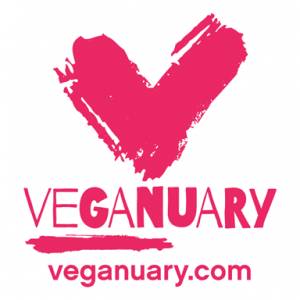 My decision to try out life as a vegan was based on a number of things. I was interested in seeing the benefits it could have on my health, I wanted to look at a baby chick and not feel guilty but mostly I wanted to reduce my carbon footprint. Research from The Vegetarian Society has shown that worldwide, farmed animals produce more greenhouse emissions than the world's entire transport system. Plus a 2009 report by Oxfam stated that a drastic overall reduction in consumption of meat and dairy products is urgently needed for the sake of both people and the planet and explained that at 83kg per person, people in the UK have been eating significantly more meat than their foreign counterparts.
Luckily for me, being vegan is pretty popular right now. With vegan icons from Ellie Goulding and Jennifer Lopez to Samuel L Jackson and Miley Cyrus it seems that veganism is for everyone. And everyone has their own reasons. Miley Cyrus turned vegan because she couldn't stand the thought of eating her beloved pet pig or blow fish and Ellie Goulding is all about the health benefits. It seems that for many being vegan is becoming a popular way to explore wellness or achieve weight loss.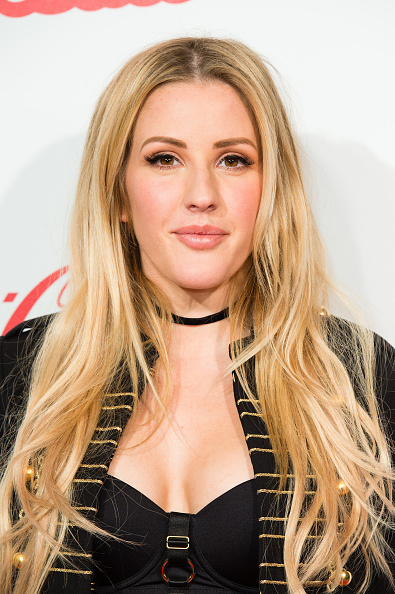 'It's challenging but not impossible' Goulding told Shape magazine 'I make green juice for myself almost every day. I put in things like bananas, avocado, spinach, broccoli – whatever's in my fridge. Sweet potato fries and salad are my absolute favorites. They make the perfect meal. I eat a lot of quinoa and nuts, too, but I also love eating chips.'
Vegan instagrammers from Pixie Turner to Stefanie Moir have been paving the way for vegan wannabes and with a 360% increase in the number of vegans in the UK over the past decade it is clear that this is a trend that isn't dying down any time soon.
MORE: 7 best ready meals for a vegan diet
What can I expect from going vegan?
In the coming month I will be speaking to YouTube star Niomi Smart who will be coaching me along my vegan journey, I'll be pouring over recipe books, getting tips from top nutritionists and reading an infinite amount of ingredients lists in the aisles of the supermarkets.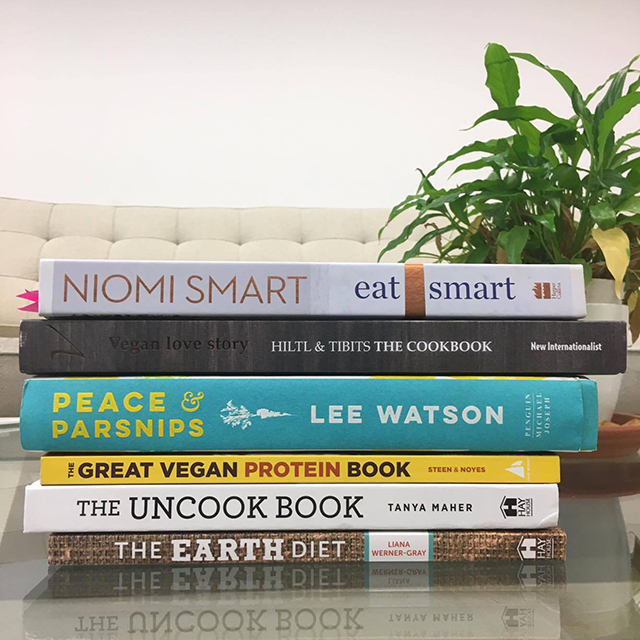 Curbing my sweet tooth and staying away from chocolate, sweets and processed food is one thing I'm hoping to get out of Veganuary. I'm hoping to see improvements in my mood from getting in all of those veggies and with any luck some improvements in my skin from avoiding dairy. I'm a bit worried that I won't be imaginative enough to think of a good variety of food but I'm a week in and I haven't starved so far so I think it's going to alright. I'm also a little bit apprehensive about eating out and eating with friends, I don't know how easy that is for vegans but at least here in London there is plenty of choice when it comes to restaurants.
Will I stay vegan after my challenge is over? In an ideal world I will love veganism so much that I'll keep it up after the month is over but we'll have to see how it goes. Right now I'm feeling as though I'm not missing meat too much but I don't know if I could live forever without cheese, eggs and butter in my life.
So, what happened in week one
I couldn't quite bring myself to start Veganuary the morning after a heavy new year's night but I woke up on January 2nd determined. Determined but away from home and unprepared. So unprepared that my first ever vegan breakfast consisted of leftover Chinese, except the only part I could eat was pancake, spring onions and hoisin sauce – minus the duck. By evening I was trading in my boyfriend's mum's delicious lamb moussaka for beans and baked potatoes and I instantly panicked thinking I'd be eating potatoes until I turned into one myself.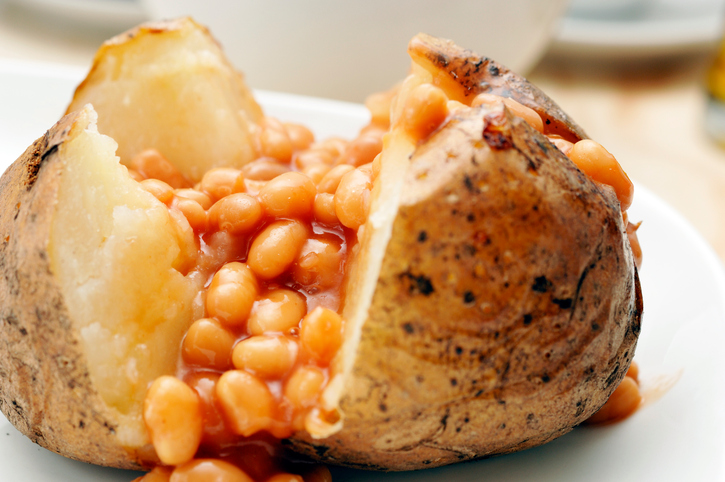 Since then I've been pleasantly surprised with how easy it is finding vegan friendly foods. My typical evening meals can be ever so slightly altered to make them fit with my new diet. Thai curry, stir fry and fajitas all taste amazing without the meat. And I can't wait to get a little bit more creative in the kitchen.
Breakfasts have turned out to be the easiest meal for me this past week. Probably because I've got such a sweet tooth. Porridge, granola, fruit and nut butters are enough to coax me out of my warm bed on the wintery mornings. Even ditching the honey on my porridge hasn't left me as upset as I thought it would.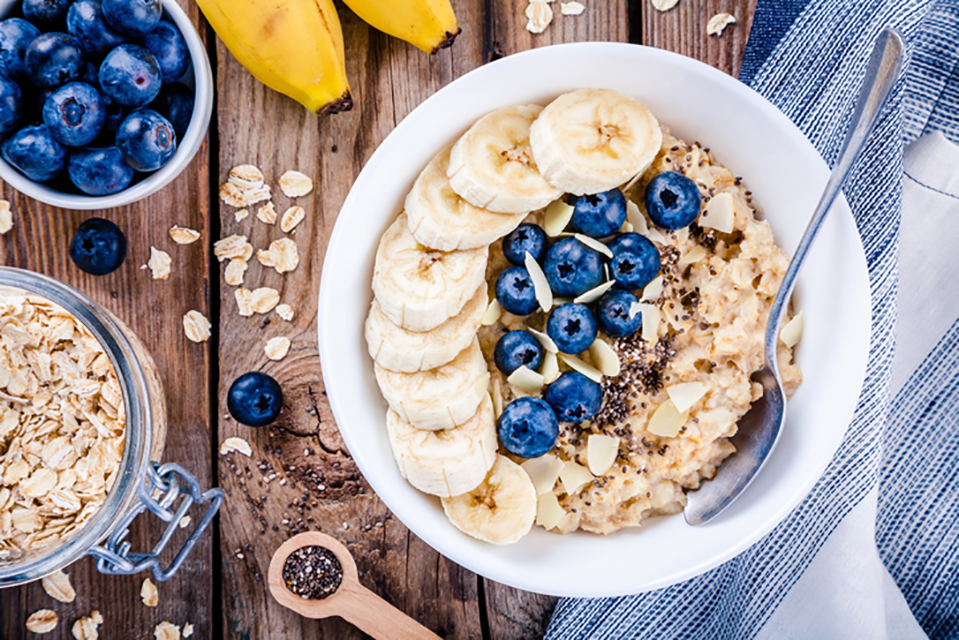 And although I thought it might be quite expensive shopping as a vegan, as it turns out I've probably saved a bit of money so far. Cooking vegan dishes in the evenings and not wanting to try and resist all the meat and cheese I'd find in the shops means that I'm more likely to eat my leftover dinners the following day for lunch at work. I wouldn't usually do this as I'm often quite tempted by the lure of Pret and M&S.
That being said my fajita dinner last night was crying out to me 'smother me in cheese' and every time I smell toast in the office I quite fancy my self a cup of builder's brew. But I'm resisting and I'm doing pretty well thanks to some of my new favourite vegan products.
Vegan breakfast club: My favourite vegan products this week
I've picked my best vegan breakfast foods this week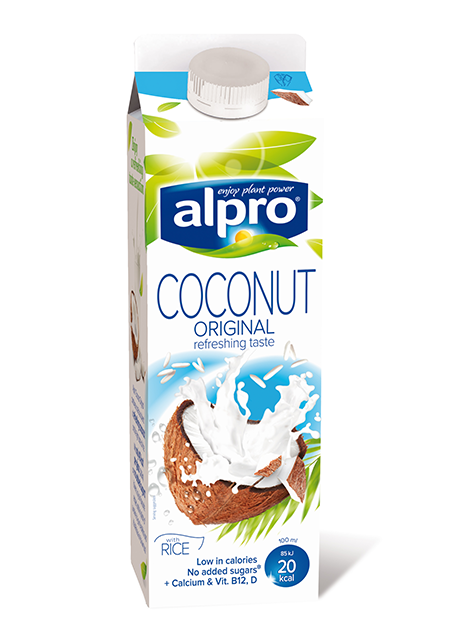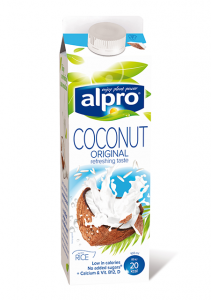 I couldn't believe how good coconut milk tastes in a cup of coffee the first time I tried it. Coconut and coffee are an amazing flavour combo. Your coffee looks a little darker than usual but the coconut milk gives it a lovely sweet flavouring. Adding coconut milk also makes a surprisingly yummy twist to a typical cup of tea. It adds a subtle coconut sweetness that tastes to me almost as though you've dropped Nice biscuits in the bottom of your tea and they've gone mushy – in the best way. There are only 40 calories per glass of coconut milk, plus it contains vitamin B12 which helps reduce tiredness.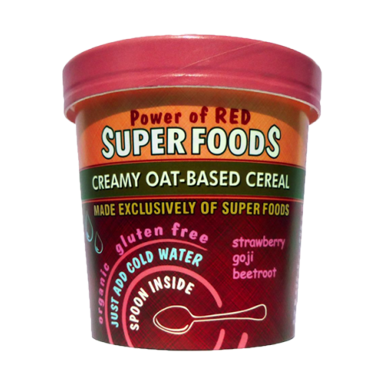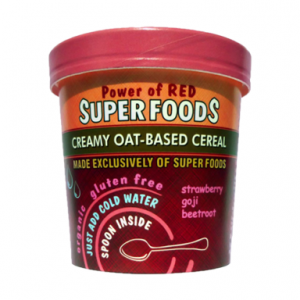 These vegan on the go porridge oats from Of the Earth Superfoods are 50/50 superfoods and oats. This power of red porridge contains strawberry, goji and beetroot giving it a gorgeous colour. The oats are also certified organic by the Soil Association and haven't got any added sugars. I love that they can be thrown into your handbag if you're running late in the mornings – not every single vegan meal has to be prepared.
£1.99 each at Of the Earth Superfoods or Planet Organic.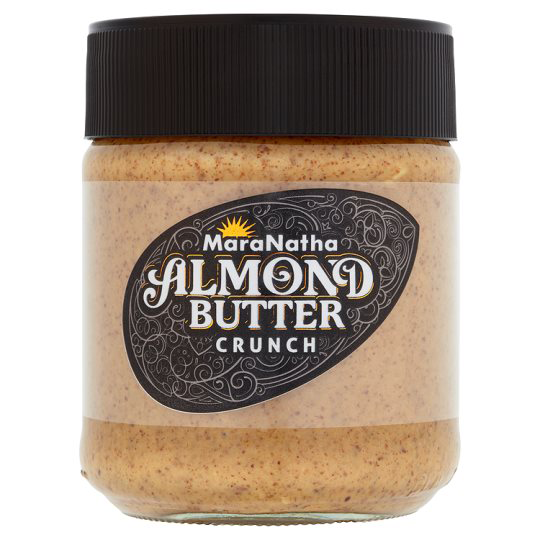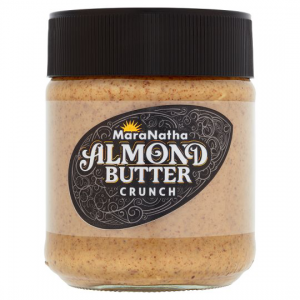 Almond butter is a delicious and filling breakfast that is packed with protein. I'm hoping I'll hold off the cravings for dairy butter with a range of yummy nutty substitutes. I love that there are no trans fats, hydrogenated oils or preservatives in MaraNatha's nut butter but I was a bit worried about the fact it is made with palm oil. Palm oil can be a cause of concern as it's become one of the biggest destructive forces of our rainforests. There is no stamp of approval on the jar to say MaraNatha's butter is from a sustainable source so I contacted the company for some more info. They said that while their straight forward Palm oil is certified as sustainable there might be ingredients within their products that use derivatives of palm oil and these might not be sustainably sourced. That's a shame.

While this granola was incredibly sweet it was absolutely delicious. Lizi's granola also have a low sugar option but I couldn't help but dive into a bowl of treacle and pecan. Lizi's suggest you don't just eat this yummy granola for brekkie though. Their website has a tonne of granola recipes from banana bread to Olympian salad. Some of these recipes might need a few vegan tweaks but I'm looking forward to trying to work oats into some savoury meals.
£3.88 available in most supermarkets.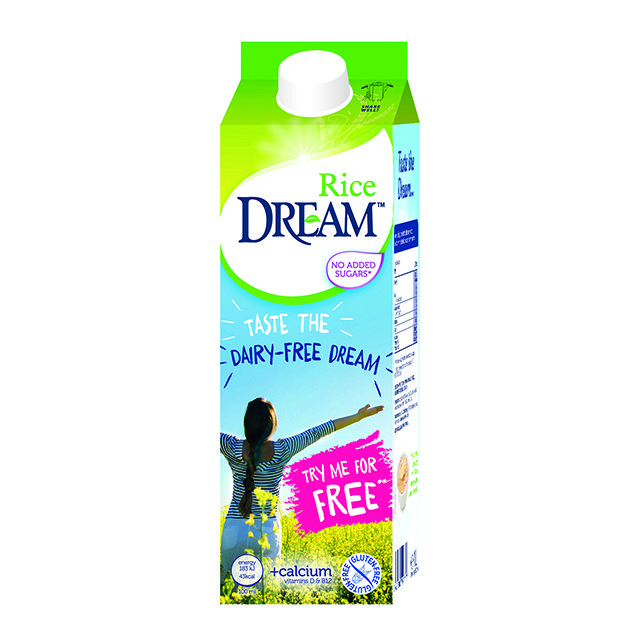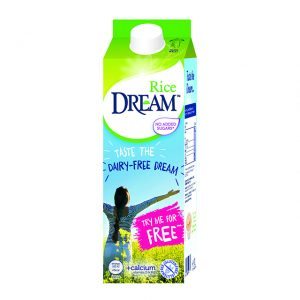 I had Rice Dream on my granola this morning and to be honest I don't know if I'll bother going back to dairy milk on cereal at the end of this month. Although it looks a bit more watery than the creamy milk I'm used to it tasted delicious. Rice Dream milks are plant based and all except their Soy milk are free from soy too. I'm not sure if I'm ready to pour myself a glass of rice milk instead of cow's milk just yet, but I can't wait to give rice milk a try in my morning smoothies.
£1.50 available in most supermarkets.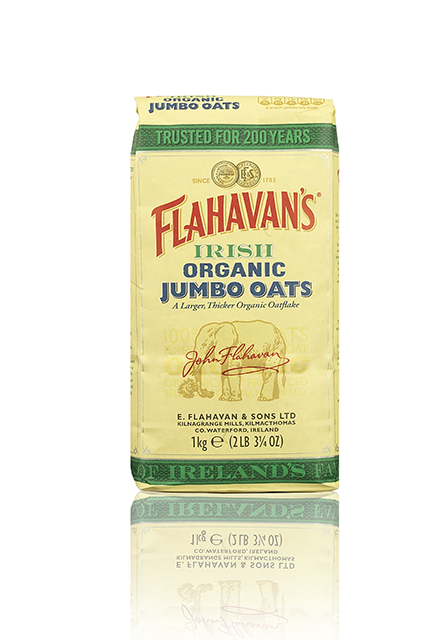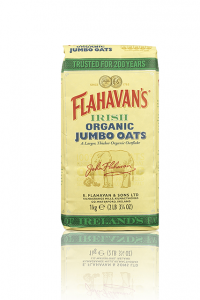 Tomorrow I'll be eating these oats with a little granola sprinkled on top and next week I'm going to make myself some fruity overnight oats. I like these oats because they have a really creamy consistency plus Flavahan's oats are low in salt and saturated fat. Porridge provides a slow-release of energy making you fuller for longer – making it the perfect morning munch during my vegan challenge. If I'm not hungry I won't be craving any meaty or buttery foods.
£1.20 available in most supermarkets.
So stay tuned over the following few weeks for news on my vegan journey. Look out for vegan tips, my favourite vegan recipes and the best vegan products.
Follow Parisa's vegan journey on twitter @helloitsparisa and @HealthistaTV 
MORE: 7 healthy vegan recipes to try tonight
MORE: 20 best weight loss tips EVER
MORE: How you REALLY feel on diets
Like this article? Sign up to our newsletter to get more articles like this delivered straight to your inbox.