Looking for the best healthy cookbooks that will change your life and eating habits in 2017? Then look no further. We've rounded up some of the hottest healthy cookbooks right now
It's not always easy to stay on the healthy wagon, especially when we run out of cooking inspiration. But healthy cooking doesn't have to be difficult. We've picked out some of the best healthy cookbooks that are hot right now. From vegan treats to meaty feasts, these cookbooks will change your life.
Best for: VEGAN WANNABES 
Vegan Goodness: Delicious plant-based recipes that can be enjoyed every day
 by Jessica Prescott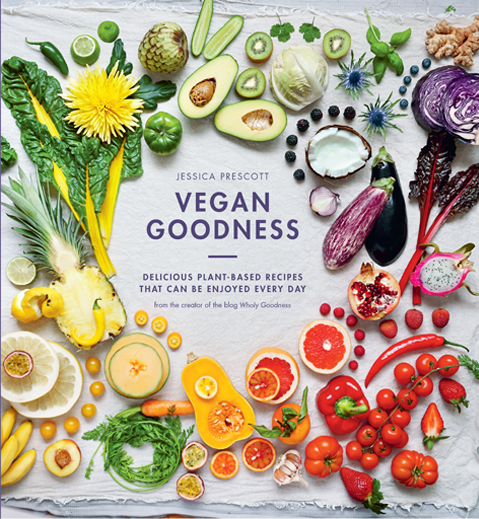 Vegan Goodness is a celebration of veganism without being preachy. Vegan blogger and instagrammer Jessica Prescott left her home on New Zealand at the age of 17 and lived around the globe, gathering inspiration as she went. Now she lives in Berlin with her husband and son and uses her local farmers market to get the amazing fresh produce that she uses in her recipes.
Why we love it: 
We love this book for taking classic recipes like Thai green curry, pizza and kebabs and giving them a healthy, vegan twist. Jessica Prescott creates vivid vegan dishes packed with flavour and texture but that aren't overly complicated to create. Her food is rich in protein and iron and shows that being vegan doesn't have to be difficult.
Great for: Vegan Wannabees
Vegan Goodness is a book not just for vegans but for anyone looking to reduce their meat intake but keep it exciting in the kitchen. Prescott shows that helping save the planet doesn't mean sacrificing on taste.
Don't miss: Sides
From a classic hummus recipe to grilled salads, Vegan Goodness proves that a yummy vegan side can be as delicious as the main event.
Available to buy here (hardie grant), £13.49
Great for:  THE BIG FOODIE
Eat Better Not Less: 100 Healthy and Satisfying Recipes
 by Nadia Damaso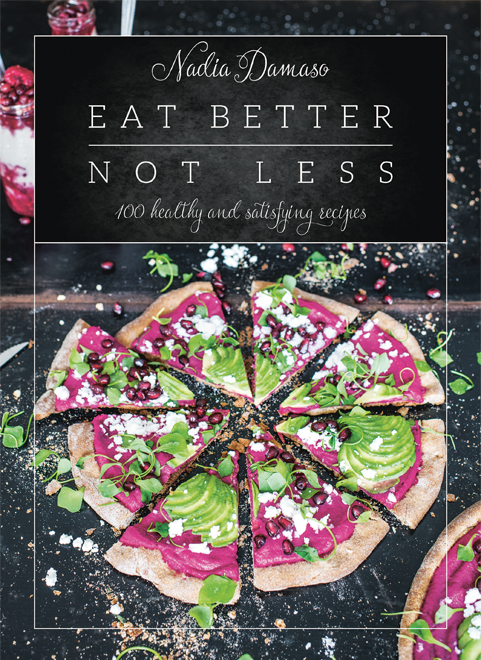 Although this book will only be hitting UK bookshops at the end of December it is already a bestseller across Scandinavia. Insta-famous foodie Nadia Damaso has created a book of hearty, healthy and most importantly, satisfying recipes. Damaso wants to prove that healthy eating doesn't have to be boring and that filling your body with the right ingredients can make you feel amazing.
Why we love it: 
Eat Better not Less teaches us that we don't have to give up carbs and fats to be happy and healthy, it's all about choosing the right ones. Damaso shoes that you can still treat yourself every now and again too. It's all about moderation and eating the right kinds of foods to stop yourself feeling hungry.
Great for: the big foodie. 
These recipes are fun and filling choices for someone that really loves their food. Banana ice cream, pizza and chocolatey recipes make healthy living easier for people that don't want to give up on their junk food favourites.
Don't miss: the desserts
With over 20 choices of yummy desserts this book will help you lead a healthier lifestyle without punishing your sweet tooth. From nutty sweet potato and buckwheat brownies to chocolate mousse and peanut cream, the dessert chapter of this book is mouth watering to flick through.
Available to buy here (hardie grant), £15
MORE: Want more energy? Eat to support your thyroid
Great for: THE CULTURAL COOK 
Scandinavian Comfort Food: Embracing the Art of Hygge
 by Trine Hahnemann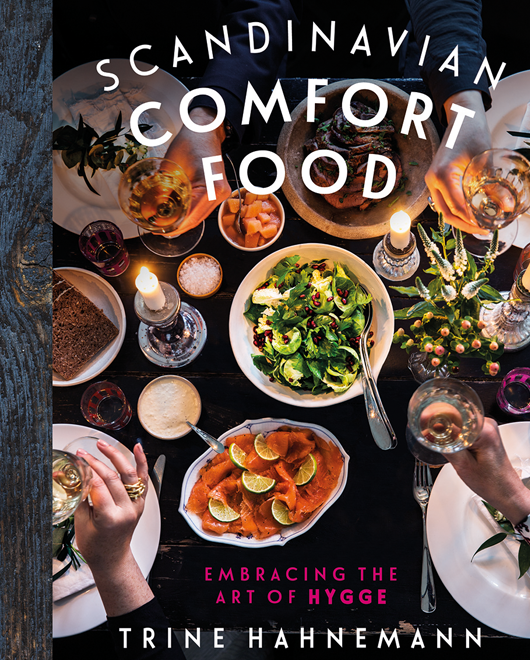 Scandinavian Comfort Food is Trine Hahnemann's love letter to her native Denmark, the attitude to life known as hygge, and why cooking fresh, homemade, nourishing food is so important. The book centres around how to have a relaxed, homely time with friends and family and using Hahnemann's 130 recipes to do it. With hygge she shares an important part of her culture that is good for the soul, teaching us how to be kind to ourselves and find contentment.
Why we love it: 
As the nights grow longer and the days grow colder, the comforting art of hygge is exactly what we need right now. Hygge is a Danish word that best translates into English as a feeling of cosiness but really it is an all encompassing state of mind and experience that allows us to connect with people in intimate settings and enjoy the luxuries of life. Cooking plays an important part in that feeling and this book is filled with recipes that will allow you to cook for your loved ones and achieve hygge in your life.
Great for: the cultural cook
Learn how to make delicious Danish recipes from a simple Nordic bacon and egg sandwich to delicious asparagus tartlets. This book will not only expand your culinary expertise but learning about hygge will expand your understanding of Danish culture and your life will be richer for it.
Don't miss: hearty winter soups
From a classic fish soup to a spicy pumpkin soup this book has a selection of soup recipes for every season. Hahnemann emphasises that all the odd vegetables that are leftover from cooking during the week can be made into a delicious soup. Teaching us to be good to the planet and good to ourselves, this is a book that is not to be missed.
Available to buy here (Quadrille), £25
Great for: PLANT BASED INSPIRATION 
Eat Smart: What to Eat in a Day – Every Day
 by Niomi Smart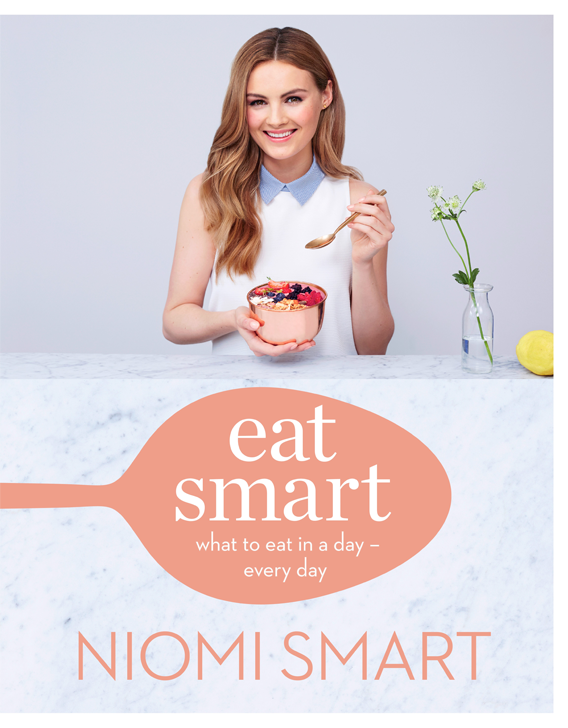 YouTube famous Niomi Smart has caused a lot of excitement with the release of her first book. With 1.7 million followers on her Instagram alone, it is no wonder that this book shot to number 1 on Amazon within minutes. Eat Smart  is a beautiful and simple cookbook that makes healthy eating easy.
Why we love it: 
Because it is a cookbook filled with plant based recipes that fit easily into everyday life. Her book is 246 pages long and packed full of recipes. Plus it's also beautiful to look at, making it a pretty addition to any kitchen shelf.
Great for: Plant based inspiration 
This cook book is great for anyone that needs inspiration to eat plant based. This cookbook will walk you through your plant-based day from your morning smoothie to your evening dessert. And with plenty of options of snacks to feast on too, you won't be left hungry if you follow Smart's instructions.
Don't miss: meat replacements.
You won't miss meat when you try cauliflower 'steak', plant based shepherds pie and Indonesian kebab skewers. Her shepherds pie uses mushrooms, walnuts and lentils which provide a wonderful taste and gives the food that 'meaty' consistency.
Available to buy here (harper collins), £9.50
MORE: 6 savoury breakfast recipes that will make you forget sweet cerealsGreat for: INSTAGRAM JUNKIES
Porridge: Oats + Grains + Seeds + Rice
 by Anni Kravi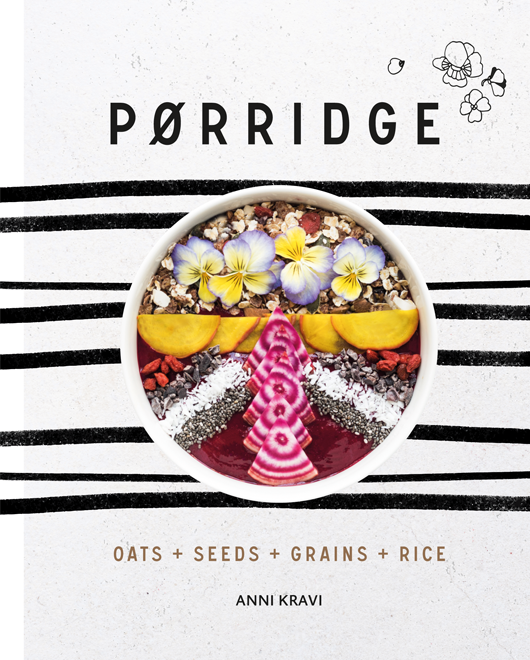 Hailed the 'queen of porridge', the photograph's in Kravi's book are so stunning that we could flick through the pages all day and still be at a loss at which amazing breakfast recipe to choose to try and whip up. Hitting the bookshops in January, the 50 recipes in Porridge are drawn from inspiration around the world and are not to be missed.
Why we love it: 
Because it is an amazing book to help spice up the one meal of the day that can get a bit boring. Her book features raw, sweet, savoury, soaked and cooked recipes as well as including over 20 inventive topping ideas. Your mornings will never be the same again. Plus the recipes are all sugar free, dairy free and vegan.
Great for: Instagram junkies
With over 1 million porridge hashtags on Instagram and the inevitable decline of avocado on toast it seems that porridge is one of the most lusted after foods on the net. Create beautiful breakfast bowls like the pro's with Anni Kravi's book. For more breakfast bowl inspiration click here.
Don't miss: make your own milk
Porridge not only gives you the mouth-watering porridge recipes themselves but she also includes a how-to guide for creating homemade dairy-free milks including vanilla hemp milk, cinnamon cashew milk and almond milk.
Available to buy on Janaury 8th here (Quadrille), £12.99
Great for: CALORIE COUNTERS
The Fast Days Cookbook: Delicious and Filling Low-Calorie Recipes for the 5:2 Diet
 by Laura Herring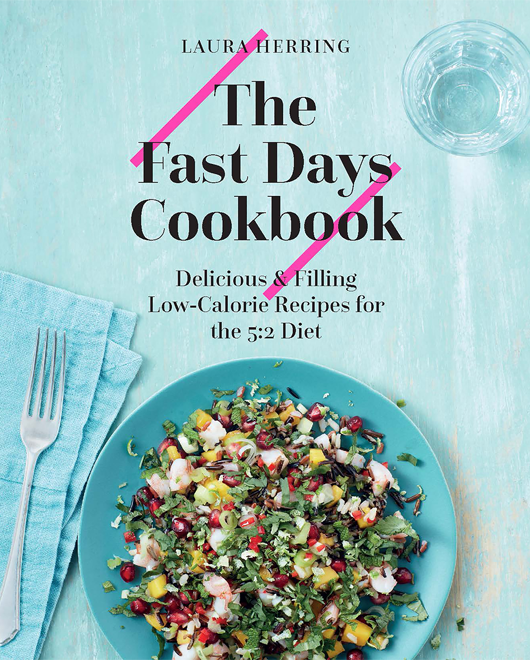 The 5:2 diet can be great when done properly and this book equips you with fast day recipes that will help you stay organised and fill your fast days with nutritious, delicious low calorie foods. Despite the 5:2 trend being a year old, it's still going strong and this book is littered with tips and tricks to make attempting this diet a whole lot easier.
Why we love it: 
Laura Herring shows us how we can avoid entering the hunger zone on fast days by providing us with recipes that will help to keep us satisfied on fast days. The cook book not only includes breakfasts, lunch and dinner but also recipes for snacks, sweet treats and dressings. We love that The Fast Days Cookbook is showing that fast days don't have to be a punishment and that they can be as fun and tasty as the rest of the week.
Great for: Calorie counters
Every recipe in this cook book is between 50 and 300 calories, including dinners that are around 200 calories, such as a Cannellini Bean and chorizo stew. Each recipe specifies its amount of calories, making it an easy go-to for calorie counters. Plus there are plenty of make-fresh and pack-up ideas to stash in your bag and take to work.
Don't miss: Rye slices 
Rye bread is much more filling than regular or wholegrain bread, plus it is packed with fibre. Herring clues us in on some tasty combinations to have on some toasted rye bread. Delicious, pretty too look at and protein packed, they're all under 200 calories.
Available to buy from December 29th here (hardie grant), £12.99
Great for: NUTRITION NERDS
The Medicinal Chef: How to Cook Healthily: Simple techniques and everyday recipes for a healthy, happy life
 by Dale Pinnock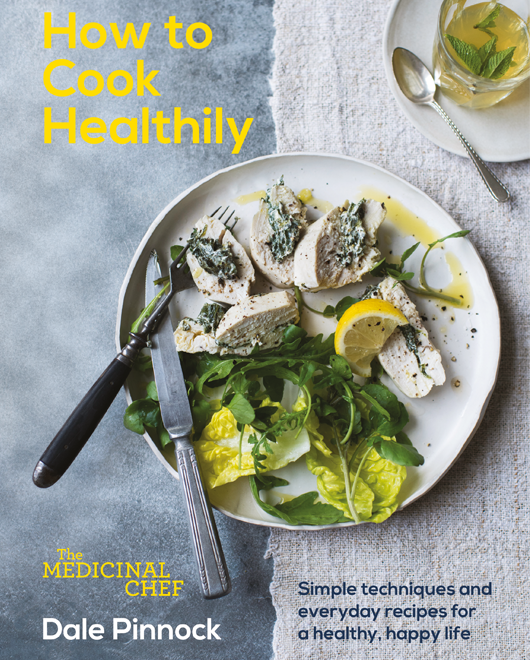 Dale Pinnock, aka the Medicinal Chef is an expert in the field of nutrition. Using simple cooking techniques Dale creates nourishing, satisfying recipes that are beneficial to us in the long term too. 'Real food does not contain ingredients. Real food IS ingredients' says Pinnock.
Why we love it: 
How to Cook Healthily is not only overflowing with healthy recipes but also clearly identifies cooking techniques, ingredients and food groups that will help you make sense of what healthy dishes are made up of and how to get the best out of your ingredients to create a nutritious dish.
Great for: Nutrition nerds
Explaining the key nutrients in a number of foods and the best ways to get them into our body, Pinnock also explains some of the key problems people have with their digestive health and why. This book is perfect for the budding cooks that want to eat well but also want to know why the food they're eating is so good for them.
Don't miss: Salads 
This book is chockablock full of exciting salad recipes that you've never thought of making before. From roasted fennel, green pea and rocket to grilled corn, avocado, coriander and red chilli, these salads are far from sad wet lettuces.
Available to buy Janaury 12th here (Quadrille), £20 
Great for: MEAT EATERS
Savage Salads: Fierce flavours, Filling power-ups
 by Davide Del Gatto and Kristina Gustafsson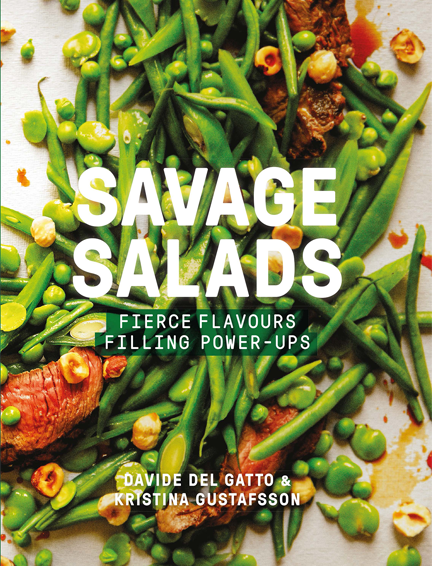 Kristina and David spent years serving salads at their popular London food stall and now they've turned their efforts to a recipe book for the salad savvy. This book is filled with recipes that are healthy AND satisfying.
Why we love it: 
Topped with meat, chicken and fish these recipes are nourishing, delicious and packed with protein. These salads are for anyone looking for a low carb but filling meal meaning they are packed with a powerful protein punch that will keep you full from lunch until dinner.
Great for: Meat eaters. 
Don't let the green leaves fool you. These recipes include a range of meats, fish and poultry. Although their are some veggie options in there too, this book is definitely one for the meat lovers.
Don't miss: Five minute salads. 
Don't miss these speedy but salad combinations that are still substantial enough to work as a meal on their own. It's hard making excuses to not eat healthy when these five minute salads are so easy to make.
Available to buy here (Frances Lincoln), £16.99
MORE: The SMART drinking guide
Great for: BUSY BEES
Made in the Office: Tasty And Hasty Meals With Just a Kettle, Toaster & Microwave
 by Rachel Maylor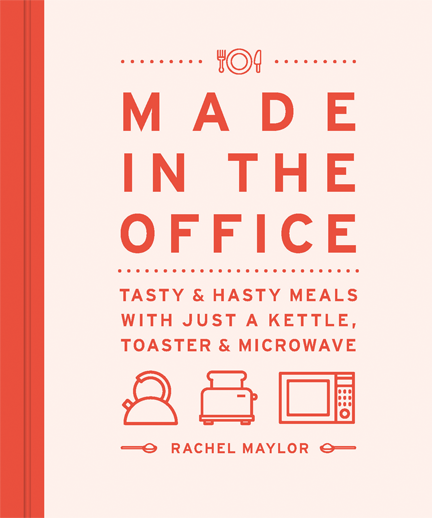 For tasty and easy-to-make meals that are perfect to be made up in the office read Made in the office. Rachel Maylor proves that we don't need a fully equipped kitchen to knock up poached egg on toast and that we don't even need to prep our food the night before.
Why we love it: 
This is the perfect book to help you escape the boring, expensive and unhealthy routine of grabbing a meal deal on your lunch break. All of the meals in this book can be made using just a kettle, microwave or toaster, meaning they are almost effortless to make.
Great for: Busy bees
If you are too tired or busy to make your dinner the night before work then this is the cookbook for you. With 70 different recipes, you won't get bored of them quickly either.
Don't miss: Mug cakes.
You heard that right. Cakes in mugs. You'll be the envy of the office when these tiny little cupcakes rise in the microwave in a matter of minutes. 
Available to buy here (Frances Lincoln), £12.99 
Great for: NUTTY SURPRISES 
Pip & Nut: The Nut Butter Cookbook
 by Pippa Murray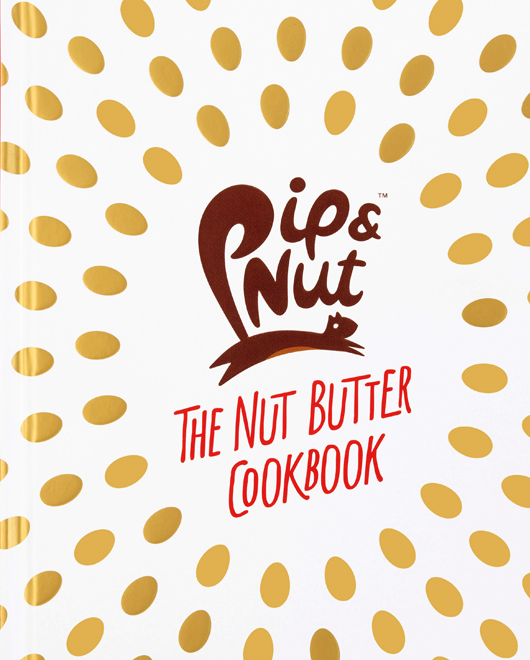 Pippa Murray was inspired by her experiences as a marathon runner to look for a healthy alternative to traditional peanut butters. This book shows us how incredibly versatile nut butters can be. From almond to cashew and peanut, throw these delicious nut butters into smoothies, snacks and savoury dishes alike.
Why we love it: 
Because we LOVE nut butter. And you'd have to be nuts not to. This book is filled with recipes that are healthy and protein packed and of course have that delicious nutty taste. Nut butter is a yummy option for people looking to avoid both dairy and palm oil and eat some appetizing new food recipes in the process.
Great for: Nutty surprises. 
You'll be surprised by the huge variety of recipes that incorporate nut butter. From chicken mole with red cabbage slaw to pesto crushed fish, you'll soon learn that nut butter isn't just for toast.
Don't miss: drinks.
From frothy smoothies to peanut butter hot chocolate, the drink recipes in Pip and nut are absolutely mouth watering. Start your morning with a nutty virgin pina colada smoothie or end it with an almond butter matcha smoothie as a post-dinner treat.
Available from December 29th here (Quadrille), £15
WIN A SELECTION OF THESE COOKBOOKS
For your chance to WIN a selection of these cookbooks head to Healthista's Instagram page now @HealthistaTV!  Simply follow us and tag your favourite health or fitness buddy in our competition post. Entries close Monday 9th January at 5pm. Winner notified within three days. Open to UK residents only. Good luck!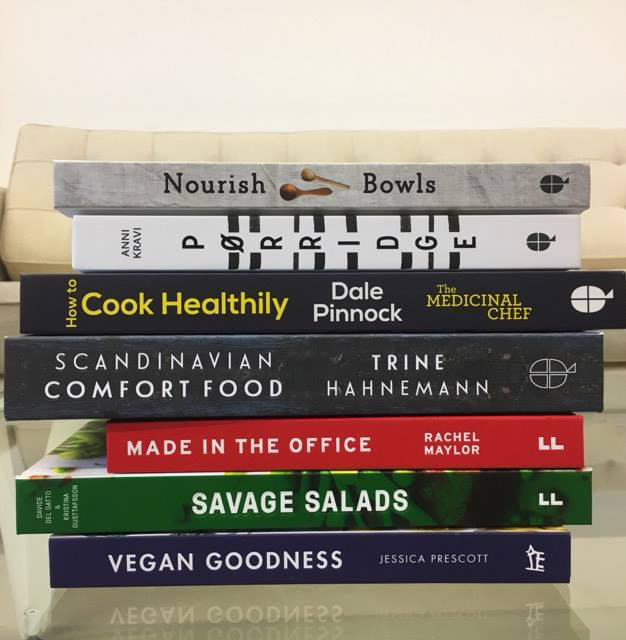 MORE: J-Law vows to give up drinking with every meal, but not stop drinking every day
MORE: 10 best Christmas gifts for people that love to cook
MORE: 10 best Christmas gifts for beauty junkies
Like this article? Sign up to our newsletter to get more articles like this delivered straight to your inbox.