We've got the ultimate collection of Christmas gifts for cooks and foodies – your friend or loved one who spends all their time in the kitchen – or just treat yourself!
The Christmas lights have gone up in the high streets, Love Actually is playing on the telly and it's time to start thinking about who's getting what this Christmas. If you're looking for the perfect present to buy that one person who loves to cook then look no further. From cooking kits to crockery we've got you covered.
FOR THE STYLISH COOK
DENIM APRON, £49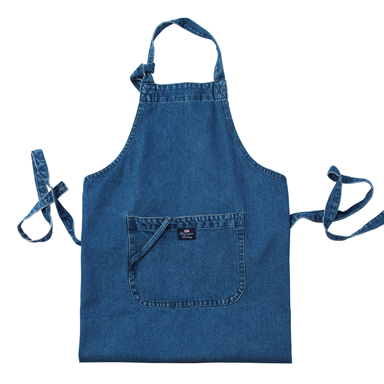 Don denim all year round in this cute Amara denim dungaree-style apron. It's perfect for the cook that loves to look stylish while whipping up something tasty to eat. The apron is 100% cotton which means it is easy to look after as it can be washed at 60 degrees. And if your fashionable cook wants a real throwback to the 80s, then they can get their double denim on. Amara also sells matching denim oven mitts.
FOR THE ANIMAL LOVER
HAMSTER SALT AND PEPPER SHAKER, £25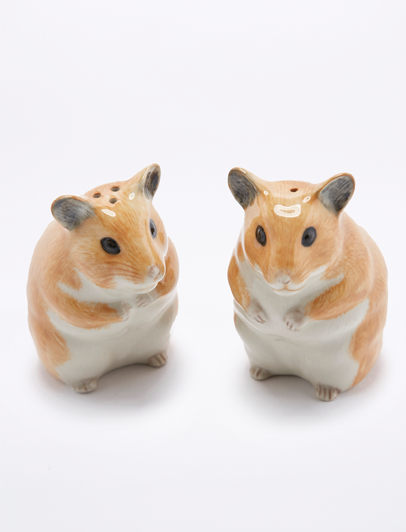 These quirky little ceramic salt and pepper shakers are ideal for your eccentric animal loving friend or loved one. They're teeny tiny life-sized hamsters that would make a very cute addition to the dining table or kitchen worktop. If hamsters aren't your thing then don't worry, Urban Outfitters stock a whole range of animal themed ceramic salt and pepper shakers, from cats and pugs to guinea pigs.
MORE: Best walking shoes that aren't trainers
FOR THE ENVIRONMENTALIST
KEEP CUP, £13 – Click Here to Buy Now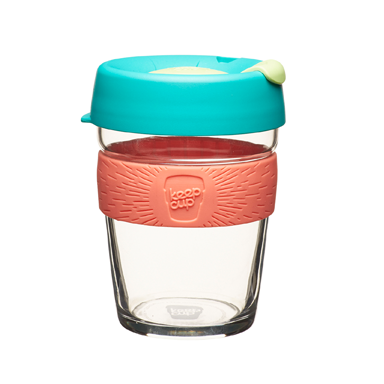 This is the gift for your favourite eco warrior. This reusable cup not only promotes a sustainable lifestyle but is also specifically manufactured to work perfectly with barista style coffee. Plus the glass body of the cup makes it easy to throw in the dishwasher. Our tester was a huge fan of this gift idea saying 'I really love it. I've used it for both hot and cold drinks and it is just so handy to carry about with me. Plus my hand doesn't overheat when I'm drinking coffee like I expected it to.' An all round practical pressie for barista style guilt free drinking.
FOR THE CHEESE LOVER
MOUSE CHEESE KNIFE £9.50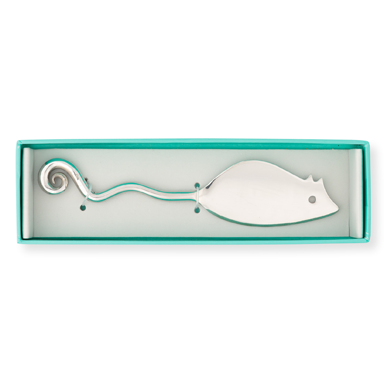 This adorable little cheese knife from Oliver Bonas is nicely presented in a turquoise gift box. Buy it for your cheese obsessed friend as a great addition to the Christmas cheese board. The knife is high shine, stainless steel and with its cute curly tail it'll be the one piece of kitchenware your friend didn't realise they desperately needed this festive season.
FOR THE EXPERIMENTAL COOK
MIDDLE EASTERN COOKING KIT , £26.95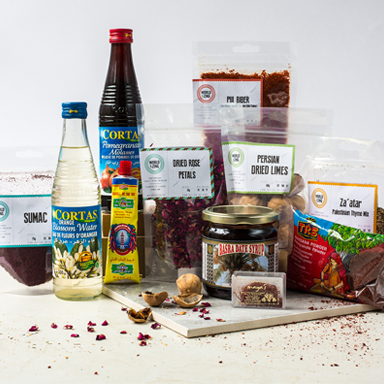 All the essential middle eastern ingredients thrown together in one handy kit from notonthehighstreet.com. This cooking kit is the perfect gift for someone that loves to cook and to really get creative in the kitchen. It's also the ideal present for people that don't live in the centre of big cities as these ingredients are often not readily available in supermarkets in more rural areas. Plus all the ingredients have a long cupboard life, just in case the lucky reciever doesn't feel like putting on a big middle eastern feast for Christmas dinner.
FOR THE CROCKERY QUEEN
JAPANESE BLOSSOM PRINTED CROCKERY, varying prices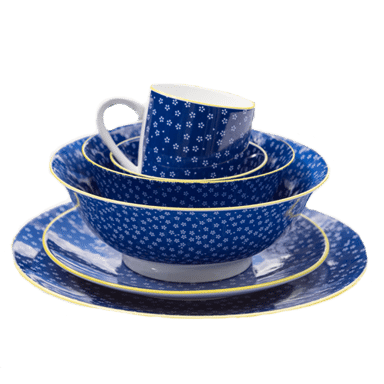 These Japanese blossom printed mugs, bowls and plates from dotcom gift shop are beautiful to look at and that's all the excuse you need to buy them for someone special this Christmas. The blossom printed porcelain crockery bits and pieces are sold individually but bought together they look super cute as a set. From teeny tiny bowls to pop nuts and olives in, to beautiful big plates to display the masterpiece that is your evening meal, these plates are instant mood lifters and totally Instagram worthy.
MORE: 7 best low alcohol beers
FOR THE CREATIVE COOK
ESPRESSO GROW YOUR OWN PEARL MUSHROOM KIT, £14.99 – Click Here to Buy Now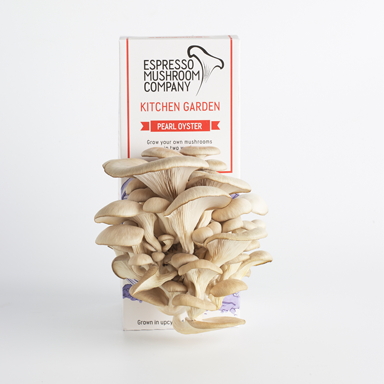 Buy this for the budding cook that is a real fun-gi. This fun 'do it yourself' mushroom growing kit is perfect for anyone that loves to spend time in the kitchen. Bouquets of nutritious oyster mushrooms can be grown on the windowsill to be added to meals. Oyster mushrooms contain the highest amount of antioxiodant ergothioneine out of all fungus, ergothioneine helps prevent plaque build-up in your arteries and has even been thought to reduce the damaging effects of UV rays. These mushrooms are also grown on upcycled coffee grounds collected from London's cafés, meaning they're environmentally friendly too. Each Oyster Mushroom kit contains the grounds from around 100 espressos, which create eco-friendly compost without leaving a coffee taste. Learn moer about the espresso mushroom kit here.
FOR THE BREAKFAST LOVER
SPOON by Annie Morris and Jonnie Shimmin, £13.49 – Click Here to Buy Now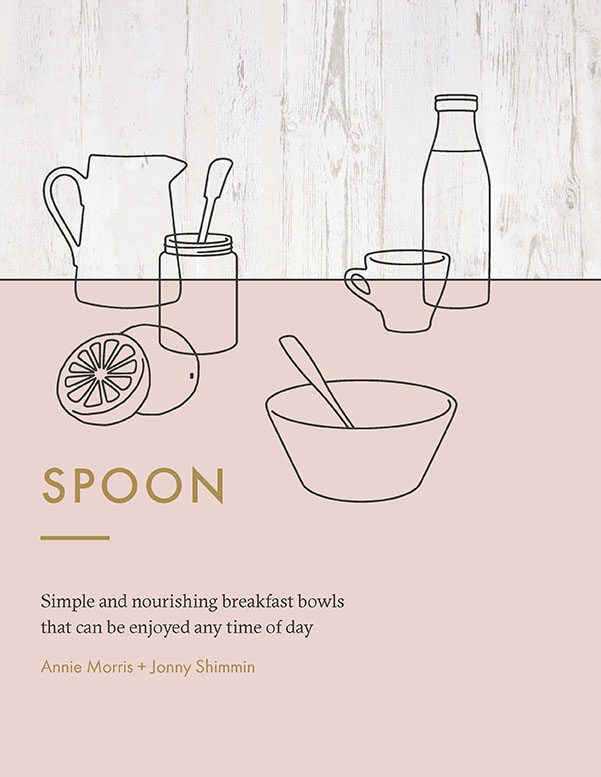 This breakfast bowl book by Annie Morris and Jonny Shimmin teaches any breakfast lover how to achieve the kinds of breakfasts that will shoot you to Instagram superstardom. Bowl breakfasts are the hottest food trend right now and when you flick through this recipe book, you'll see why. Spoon is visually stunning and the exciting range of recipes on offer range from the wacky to the wonderful. From Granola ice cream sandwiches and spiced carrot birchers to avocado porridge with sweet chilli. This is a recipe book like no other. For a sneak preview check out some yummy savoury breakfast ideas here.
FOR THE ORGANISED COOK
FRESHLY CUT HERB KEEPER, £14.99 – Click Here to Buy Now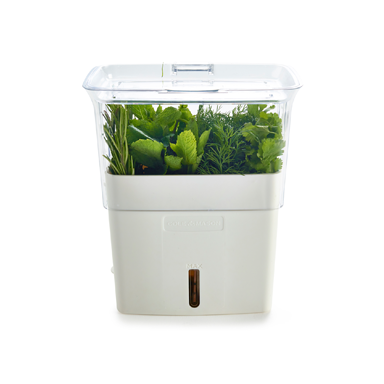 The perfect gift for that person that loves to cook with herbs but hates their plants dying after making just one recipe. This is the ultimate cute little kitchen gadget for your kitchen-centric organised Monica from Friends type friend. Avoid herbs getting frozen to the back of your fridge and stick them in this cute little pot instead. Cole & Mason guarantee that the water reservoir in the base of this product will help your herbs stay fresh for up to 10 days longer than usual. Meaning much less waste, plus they're dishwasher safe.
FOR THE BAKER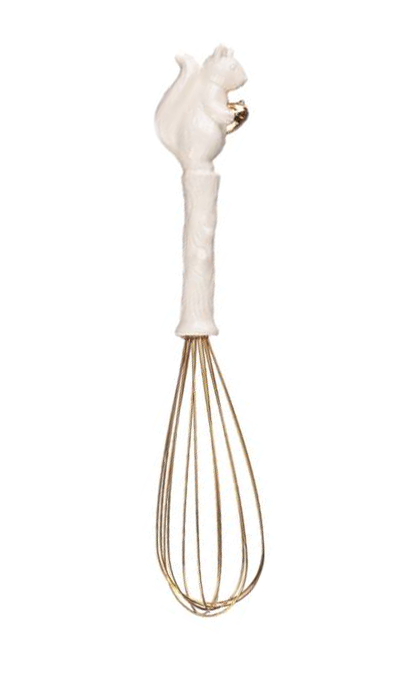 This stoneware and stainless steel whisk is beautiful and wintery and perfect for the cook that is a little bit old school. Why buy an electronic whisk when this one looks so pretty? Our testers loved the feel of this whisk in their hand and unanimously agreed that with the cute stoneware squirrel perched on top of it, it would be a beautiful addition to any foodie's kitchen. 'It seems almost too nice to ever use' said Healthista's Carly. Check out Anthropologie's site for more cute squirrel themed kitchenware, including this squirrel pie dish. 
THE STOCKING FILLER
PUG IN A MUG, £5.99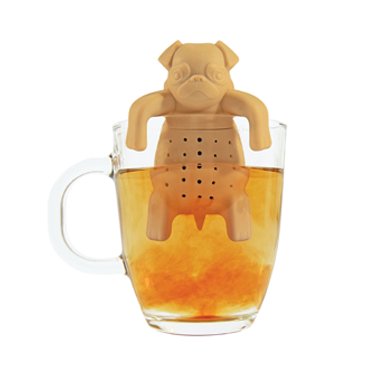 This cute little stocking filler is a tea-lover's favourite. Fill up this little pug with yummy herbal tea leaves and then leave him to soak in your cuppa. He's cute and a cheap little stocking filler that is both funny and practical. This little pug comes apart easily and is easy to clean.
MORE IN OUR 50 BEST GIFTS FOR HEALTHISTAS GUDE:
10 best gifts for fitness fanatics
10 best gifts for a hygge bedroom
10 best gifts for gadget lovers
10 best gifts for beauty junkies
WIN A TEFAL PRESSURE COOKER WORTH £140
For your chance to WIN Tefal's Clipso+ 6L pressure cooker, , tweet this gift guide URL link, tag @HealthistaTV and hashtag #healthistaxmas. Entries close 19th December 2016. Winner notified within three days. Entries open to UK residents only.
Using steam to infuse ingredients and tenderise meat, make wholesome meals for up to six people easily and affordably with the modernised pressure cooker. The system features two cooking settings, which are set dependent on your ingredients, five safety devices, foldable handles allowing it to be stored in tight spaces, and is dishwasher safe. Get exploring melt-in-the-mouth dishes with the recipe book online available when you get started.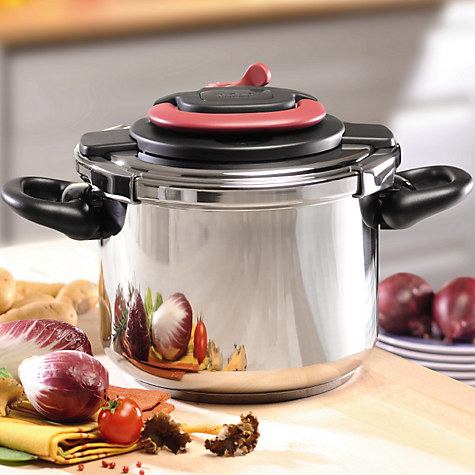 Like this article? Sign up to our newsletter to get more articles like this delivered straight to your inbox.