Healthista have picked our favourite interior and homeware accessories for the bedroom and beyond in our gift guide for a hygge bedroom…
EBOOK TO REALLY HELP YOU SLEEP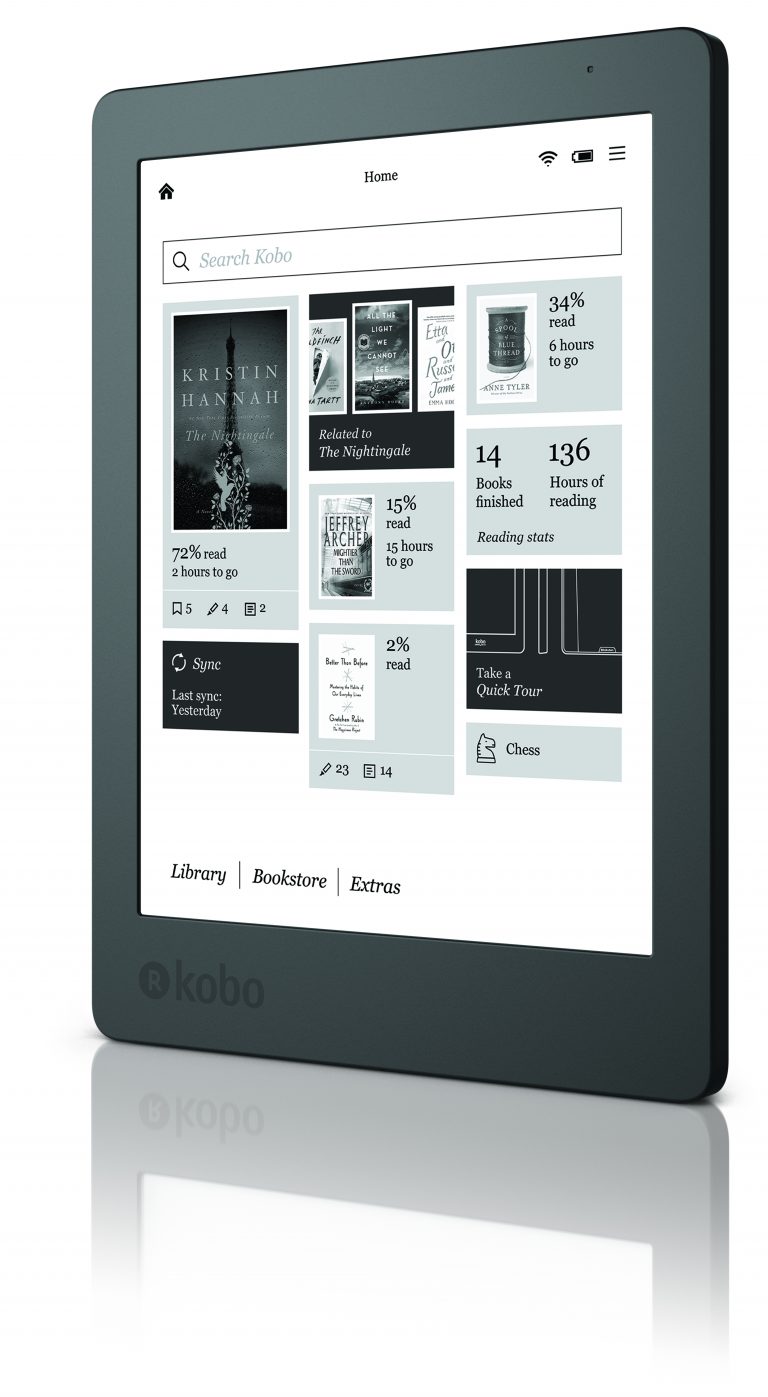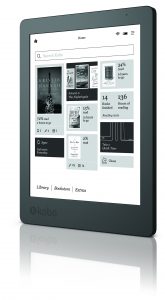 We are often told that reducing the blue light in our phone screen displays will improve our nights sleep. Taking this on board, the Kobo Aura ONE eReader does exactly that with its night-mode, replacing the blue hue with an orange. The screen, 7.8", feels like a hardback book in your hand- unlike most pocket size e-readers. Being waterproof (up to 60 minutes in 2 metres of water), it can be taken to the bath, poolside, or beach, without fear of damage. Despite its special night time function, the text is also crisp in sunlight, with auto brightness features. It has 8GB of storage and can store up to 6,000 eBooks, and with enough battery to last over a month, a night time read just got more inviting than scrolling through social media.
AN ATMOSPHERIC LIGHT
VITA Copenhages Eos Lamp Collection £44 – £325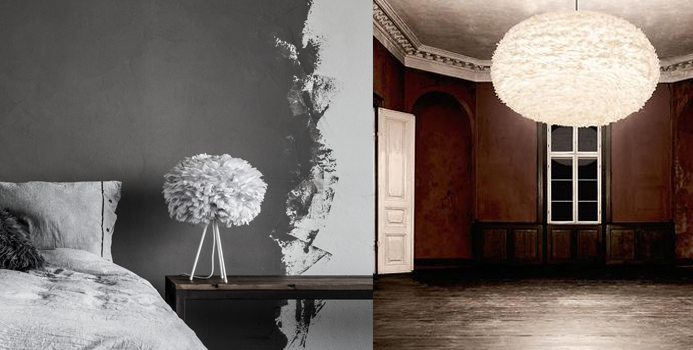 Upgrade from IKEA to VITA Copenhagen flat-packet lighting. The Danish are known for their grand lighting designs, becoming more popular in the rest of Europe. The VITA Eos collection creates a lasting image in any interior, with its charm and elegance. Available in small to XXL the shades are flexible to fit a floor or table tripod, or overhead. The enchanting pieces are made of goose feathers and gives a fluffy but bold statement, great for modernising a comfortable room. The Eos Micro is a delicate addition, but the XXL is magical overhead.
DEEP SLEEPING BEAUTY
Catherine and Jean Lavender Scented Eye Mask, from £18

A beautiful gift, you can choose to have these eye masks scented with lavender, which is proven to improve your deep sleep. It's important to get some good shut eye any time of the year, but to start your new year well rested, these delicately hand-made boutique style masks can help relax the senses. The eye masks come in an array of designs, from pastel prints in Summer Day collection, African themed Eltham Collection (without lavender), and the best seller Alexis Star Gazer, made from silk. Time to get some beauty sleep!
ENGLISH VINTAGE FLORA
Woods of Windsor Draw Liners £9.99 and Dusting Powder £9.99 


For a floral and classically elegant gift, the drawer liners from premium English lifestyle brand Woods of Windsor, will keep clothes and linen freshly scented for up to six months. Chose from True Rose or Begamot and Neroli fragrance, and once the scent is faded, they double up as a gift wrap. The dusting powder, softly scented with either rose, lavender, lily, or white jasmine, locks in moisture for silky smooth hands by applying with a traditional puff. The Woods of Windsor brand originated from an 18th century apothecary, situated behind Window Castle, and uses vintage flower illustrations and flora of the English garden for inspiration.
DAY TO NIGHT BRA
BlueBella Maddox Collar Bra, £42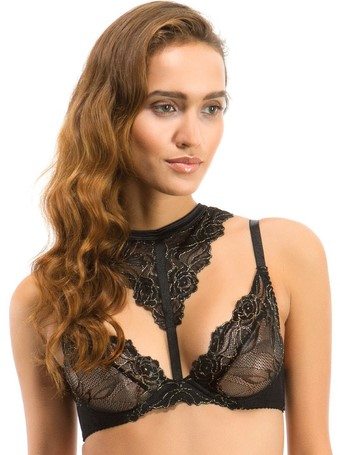 For the alternative sexy look that celebrities rock with all sorts of trend-setting bra's (or none at all!), the Maddox Collar Bra is right on trend. A show stopper this season, the playful bra would look gorgeous under a sheer blouse, or in the bedroom. It's wired, but delicate, made with lace and a satin trim, and metallic threaded lace for festive sparkle. It has multi-way straps, and the high neck collar is removable, making it a wearable and soft bra for every day.
ELECTRIC WARMTH
Noozie electric hot water bottle, £34.95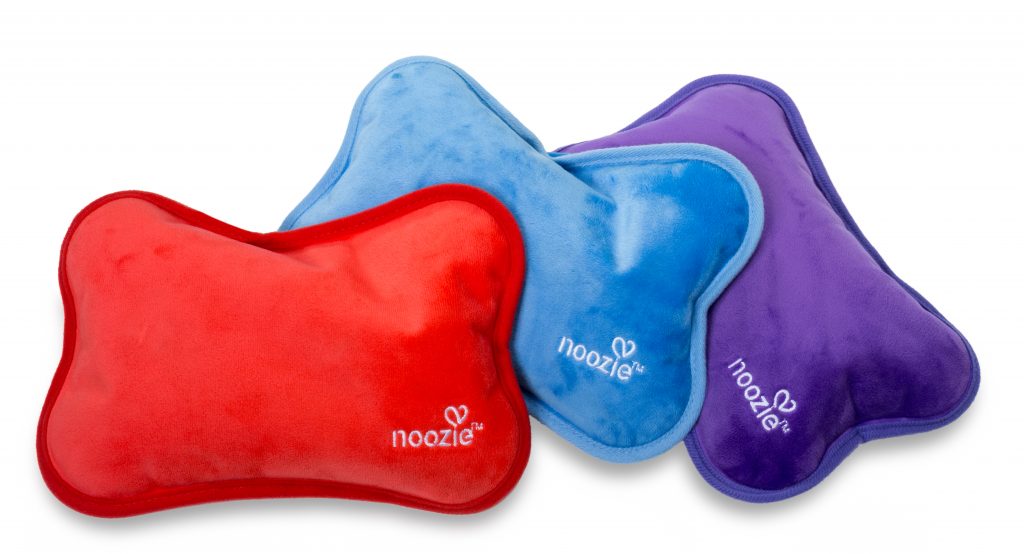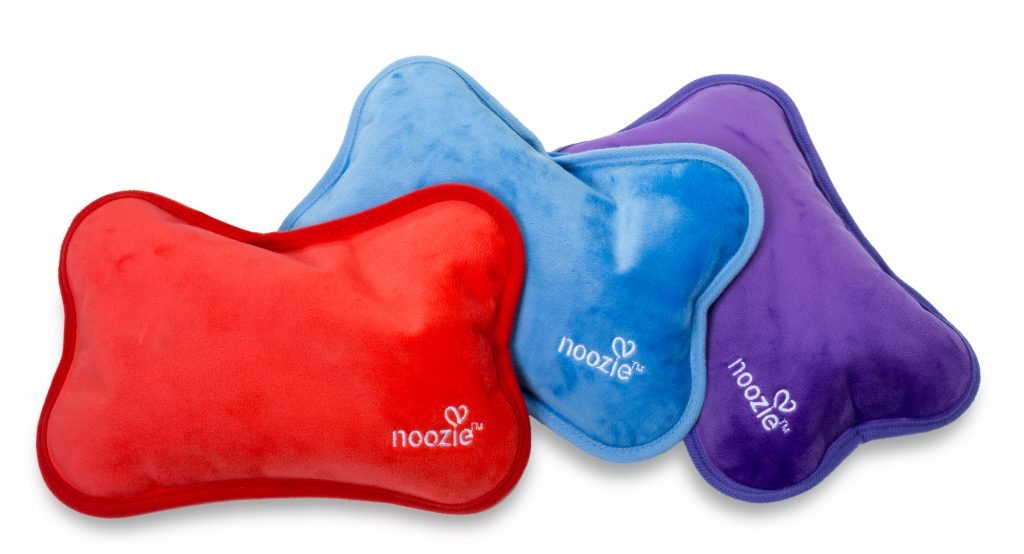 Quick and cosy, the Noozie is a hot water bottle that doesn't need the hot water. It's a pre-filled fleece pad which can stay warm for up to 6 hours, just by charging in for 10. Eliminating the faff with the kettle and the possibility of burns, it can be used at home with the kids, to ease you into a deep sleep, or even taken to work for a comforting cuddle when you have those aches and pains. A take on the traditional perfect winter warmer.
FOR THE MODERN GREEN FINGERS
Indoor Botanist DIY Terrarium Kits from £3.50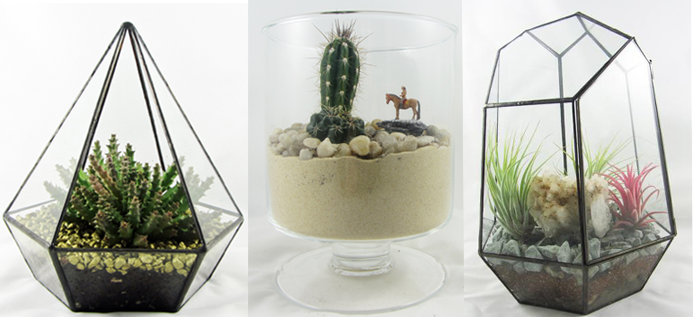 Tending to plants is a great way to de-stress, and indoor plants can bring serenity and calmness to a room. Terrariums from The Indoor Botanist are unique plant arrangements that will get guests talking in whichever setting- a room, an office, or a shop. The contemporary hand-made case holds an Air Plant (Tillandsias), which doesn't need to be planted in soil and can survive for years on air and little moisture. Each unit comes as a DIY kit, and depending on the kit, will containing things such as a portion of gravel, decorative stones, moss, sand, crystals, and 1-3 Air Plants. With simple planting and care instructions, your miniature plant world is ready. Alternatively, you can speak to the creators themselves for specific requirements and designs that range in the hundreds of pounds for miniature gardens and landscapes inside varying cases.
SNUGGLE IN STYLE
Miss Pap Serena Champagne Velvet Tracksuit, £25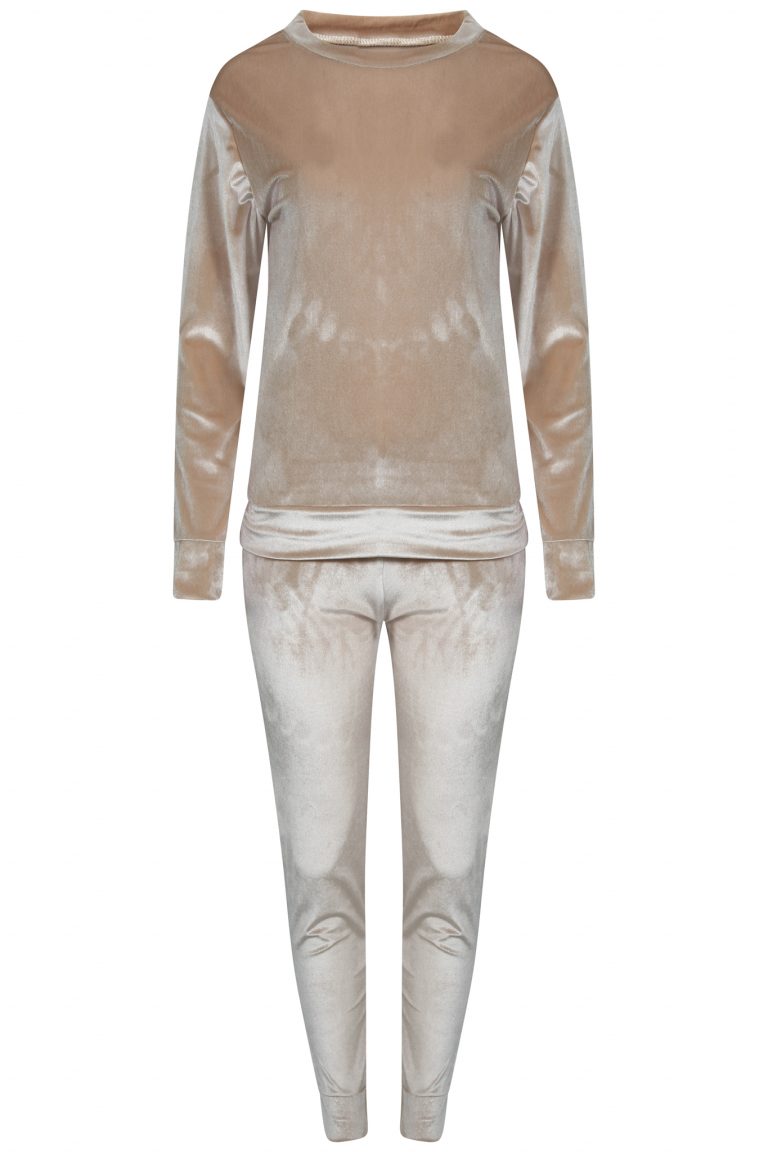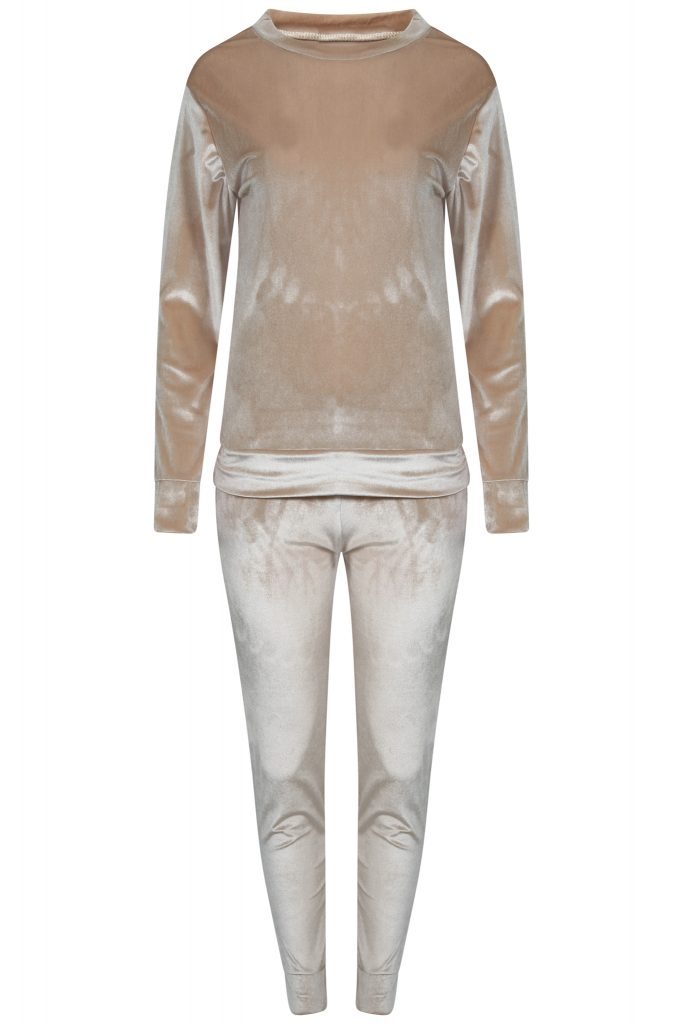 Out with the onesies, and in with the velvet tracksuit. They may not be for everyone, but the celebs are certainly raving about them on social media, such as Love Island's Olivia Buckland and TOWIE's Megan McKenna. Velvet will always be on trend in the winter, for its luxe look yet soft texture, and Miss Pap's nude Champagne velvet tracksuit ticks the boxes for fashion and ultimate comfort when chilling in front of a film on Boxing Day. It's conservative in comparison to some other styles, but still gives a statement. If you're brave enough, they are definitely a thing on the streets too.
ENVIRONMENTAL LOVING CANDLE 
Origins Limited Edition Feel Good Christmas Candles £28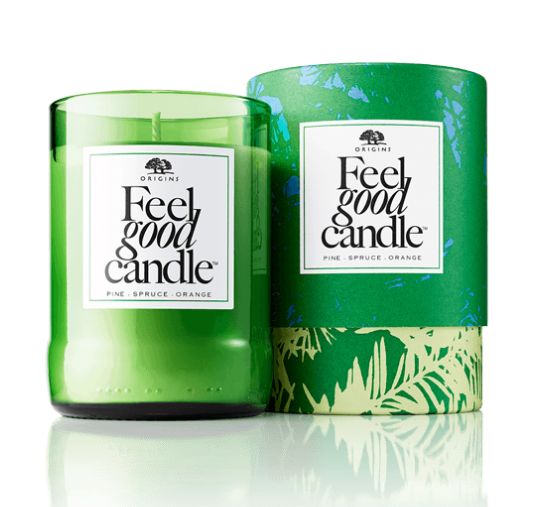 There's nothing quite like the gift of giving. With each purchase of a Pine, Spruce, and Orange candle purchased, Origins will plant a tree through the program Global ReLeaf. They American brand have already planted 60,000! The trees planted will support initiatives including reforestation to aid availability of drinking water in Haiti, support of local eco-systems in the Philippines, and tree shelfter for migrating butterflies pollenating crops in Mexico. The sumptuous scented 100% soy wax candles, with a pure cotton wick and wholly plant-based formula, comes in a glass jar made from recycled wine bottles. Other scents include ginger, bergamot, and clove, or neroli and lemongrass. If there is anything to feel good about, it's that your Christmas candle purchase will help the environment.
ULTIMATE HYGGE COMFORT
Wool Couture Giant Hand Knitted Super Chunky Throw, £200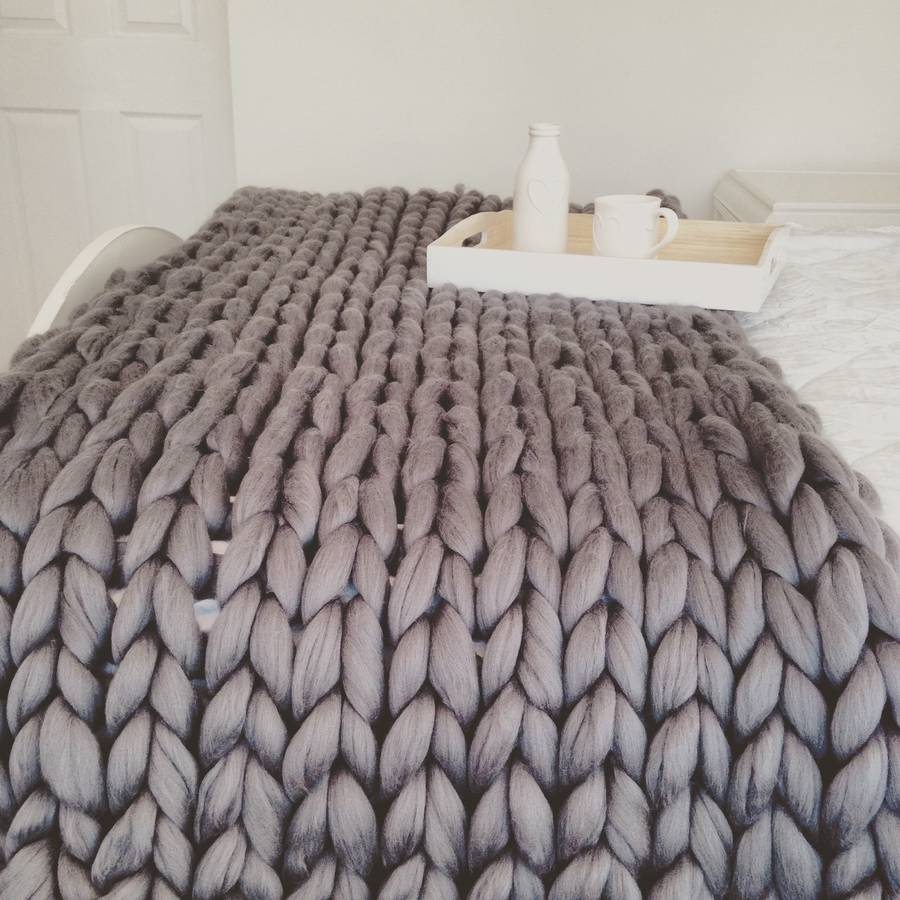 To fully embrace the chunky knit, have a look at possibly the warmest blankets ever. We want one! The next big plush piece of homeware, these enormous knitted blankets would look lavish and divine thrown over a bed or sofa, adding warmth and texture- just the hygge vibe. The blanket is made with pure un-spun merino wool from Turkey and central Spain, where Merinos (sheep) have been regarded as having some of the finest and softest wool. Handmade with huge knitting needles in a workshop in the heart of Yorkshire, its just right for indulging in comfort.
MORE IN OUR 50 BEST GIFTS FOR HEALTHISTAS GUDE:
10 best gifts for fitness fanatics
10 best gifts for beauty junkies
10 best gifts for gadget lovers
10 best gifts for those that love to cook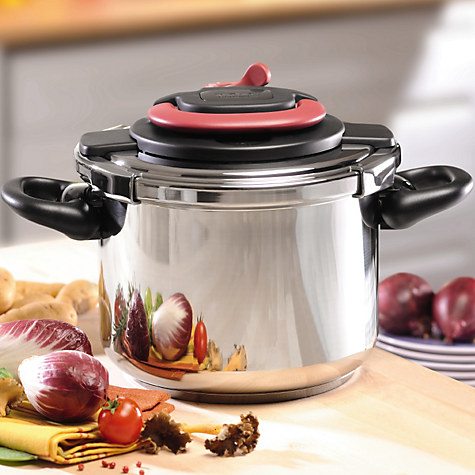 For your chance to WIN Tefal's Clipso+ 6L pressure cooker, tweet this gift guide URL link, tag @HealthistaTV and hashtag #healthistaxmas. Entries close 19th December 2016. Winner notified within three days. Open to UK residents only.
Using steam to infuse ingredients and tenderise meat, make wholesome meals for up to six people easily and affordably with the modernised pressure cooker. The system features two cooking settings, which are set dependent on your ingredients, five safety devices, foldable handles allowing it to be stored in tight spaces, and is dishwasher safe. Get exploring melt-in-the-mouth dishes with the recipe book online available when you get started.
MORE HEALTHISTA'S 50 BEST CHRISTMAS GIFTS GUIDE:
10 best Christmas gifts for those that love to cook
10 best Christmas gifts for gadget lovers
10 best Christmas gifts for fitness fanatics 
10 best Christmas gifts for beauty junkies
Like this article? Sign up to our newsletter to get more articles like this delivered straight to your inbox.