Everyone is talking about hygge this autumn. The Danish are living happier lives than the British by using it, and Meik Wiking, author of The Little Book of Hygge, tells us how with five simple steps…
That feeling on a dusky Sunday evening, when the family has joined together, nibbling on some home-made bakes and chatting with a classic film on in the background- have you ever realised we don't have a word to describe that? Now Brits are embracing the phenomenon hygge this autumn, all the way from Denmark. Books on the subject continue to fly off the shelves in popularity, as well as clothing, and travel kits.
Pronounced "hue-gah", it is best translated into English as the feeling of cosiness. However, there is no accurate translation, and the Danish feel translating it takes always from its full meaning, as hygge is an all-encompassing state of mind and experience. It could be walking along a beach front on a summers day, or eating a meal with friends. Simply enjoying the little luxuries of everyday life.
The Danish, living in the happiest country in the world along with other Scandinavian countries, ihave been brought up with hygge at the centre of their wellbeing
The Danish, living in the happiest country in the world along with other Scandinavian countries, in comparison to the UK at number 23, have been brought up with hygge at the centre of their wellbeing. 'It's so ingrained in our language, culture and behaviour, the same was as Americans think of freedom', says Meik Wiking, author of The Little Book of Hygge, who believes societies have failed to convert the vast increases in wealth into wellbeing and happiness. 'It's interesting how much a word can affect us, shape our behaviours and outlook on life. In Denmark it's part of our national identity. We constantly talk about it and it's a key performance in our socialising. Restaurants will advertise what hygge factor they have. It's something we grew up with because it's all around', says Meik.
Confused? Try using these 5 simple ways to, as Meik puts it, 'have a hygge time'.
Create an atmosphere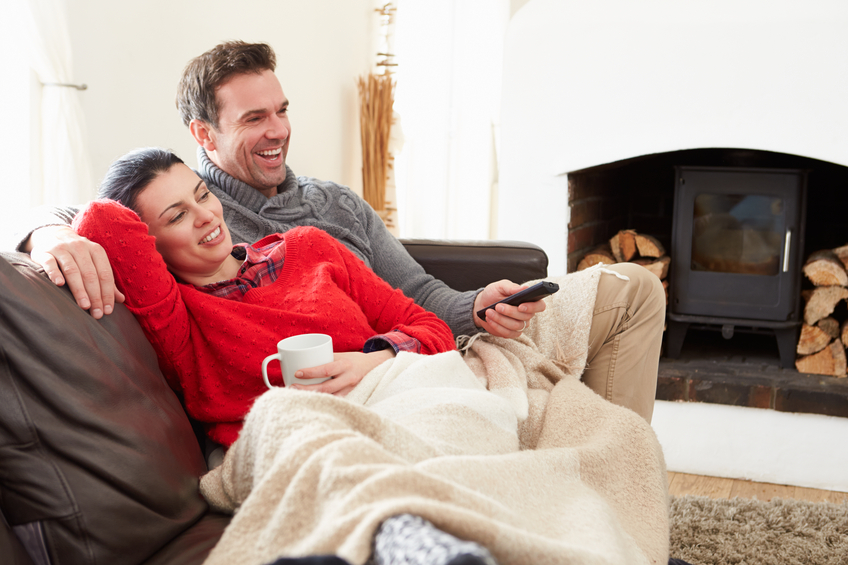 The right atmosphere is at the centre of hygge. Most of us are filled with dread as the nights draw in at 5pm, but it's the perfect opportunity to get hygge. In the darker, colder seasons, inside feels more cosy when its miserable outside, and a cuddle in front of the fire with a loved one with knitted socks and a hot chocolate is the perfect set up for intamacy and hygge. 'An atmosphere is created through togetherness, equality, gratitude, and simple pleasures', says Meik, who suggests surrounding yourself with people who make you happy.
Light candles
Lighting is important for ambience, and there is no better gateway to hygge than with low-light. Invest in a light designed specifically at the lower end of the temperature spectrum for a more diffused light, or simply some special candles or incense for smell. Meik says 'The Danish are obsessed with lighting. We are obsessed with candles. We have the second highest consumption of candle wax in Europe, and there is a reason why some of the great light design icons are Danish'.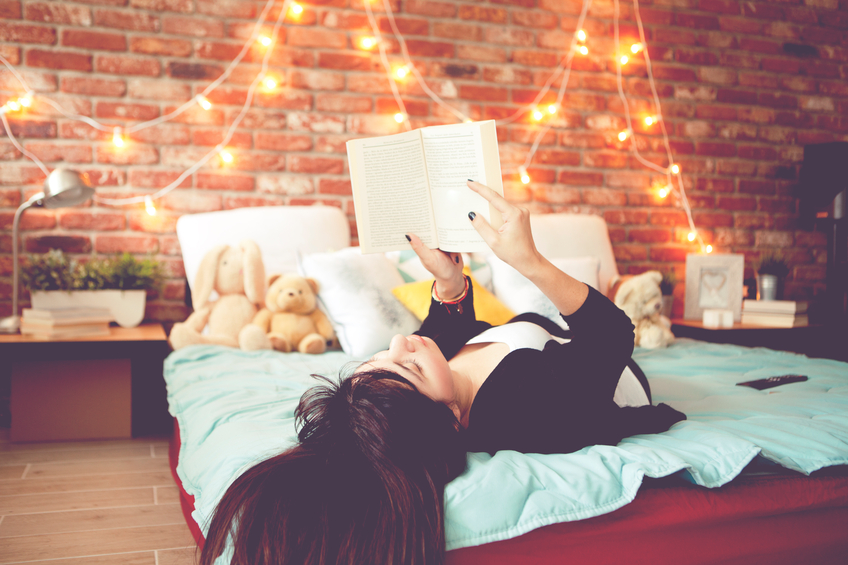 Add texture
Make your home a sanctuary for ultimate relaxation. Have a clear out and invest in some key items to add luxury, such as plush cushions, knitted blankets, or satin sheets. Or just small changes can make a huge difference. A new pair of cosy slippers is a little treat that can boost your mood on a chilly morning. The next time there is an opportunity to have a meal with the family, lay the table with your favourite crockery, a runner, and some candles. It's the perfect situation to enjoy the company and moment.
Simple pleasures
What we mean is… comfort food! Cake, treats, or candy is perfectly fine to have occasionally, and what better time than when you can really enjoy it. 'Everything I just better with cake, and Danish consume large amounts of pastries and candy', says Meik. If hygge becomes a part of your daily life, (and you're not keen to eat sweets everyday) try a warming bowl of porridge topped with berries, a winter vegetable stew, or raw dark chocolate, which also contains mood-boosting chemicals. The comfort food element is a huge part in feeling content, so find out what works for you.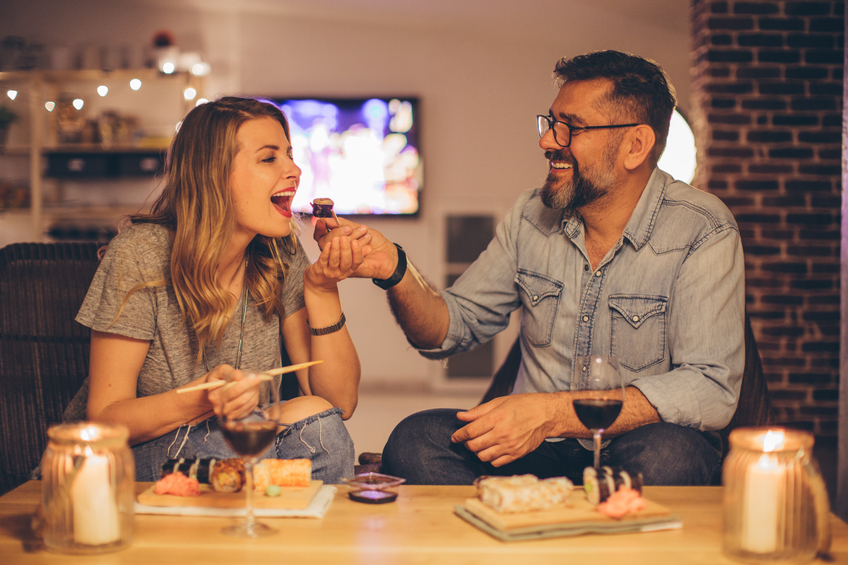 Enjoy the outdoors
Hygge is encompassing the idea of freedom, happiness, and relaxation, and this can involve getting some fresh air on an autumn afternoon almost as much as snuggling in front of a fire. Why do some of us only go for a walk on Christmas day to make room for more feasting? Set aside some time each week to explore the environment around you. We know exercise releases endorphins, but a casual stroll away from the desk or stuffy house will get all the senses working.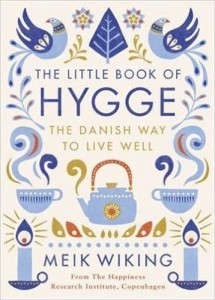 Meik Wiking is the CEO of the Happiness Research Institute. His book, The Little Book of Hygge: The Danish Way to Live Well (Penguin Life),
 is £4.99 on Amazon. It has been one of the UK's top 100 bestselling books in the month of September, and one of the top 20 bestselling non-fiction books.
Like this article? Sign up to our newsletter to get more articles like this delivered straight to your inbox.