Ever wonder what kitchen gadgets the fit girls of Instagram use everyday when making their mouthwatering munches? We asked 6 fitness Instagrammers the kitchen gadgets they simply can't live without
From favourite blenders to best baking tray, when it comes to the kitchen we can get very particular. But did you ever wonder what the fit girls of Instagram's favourite culinary tools are? We asked some of our favourite fitness Instagrammers what utensils they love to use and they also gave us a few kitchen-time tips in the process.
THE PINT SIZED PERSONAL TRAINER: Alice Liveing      
Followers: 448k
Gadget: Pampered chef food chopper
Alice is a pint sized personal trainer with a passion for health and fitness. She spent most of her teenage years developing unhealthy habits and made her way through every diet imaginable ending up gaining weight as a result. Now Alice has turned her life around and shares her success through her Instagram account. Having recently released a fitness and food guide, The Body Bible and her first cookbook Eat Well Every Day out this December, Alice's Instagram is full of for yummy food pictures you will constantly be screenshotting.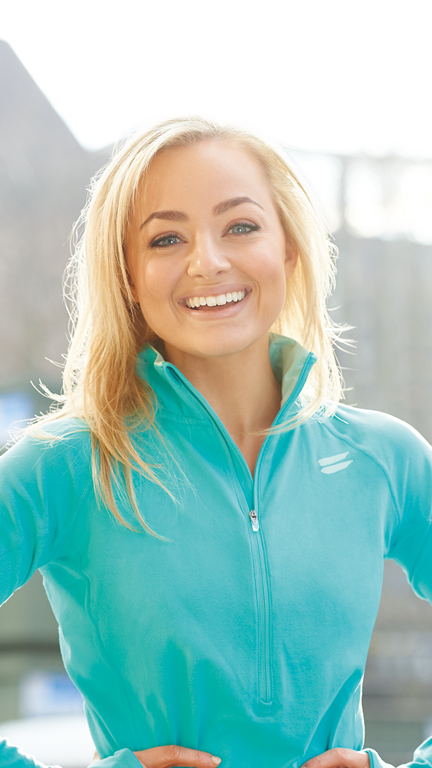 What is your favourite kitchen gadget?
My favourite kitchen gadget is my pampered chef food chopper, £152.69. This is a relatively inexpensive piece of equipment that can really allow you to get creative in the kitchen, with it's ability to chop almost any into tiny pieces in just a few movements. Think broccoli rice, veggie slaw or chopped toasted nuts – it's a super tool for quick and impressive food preparation!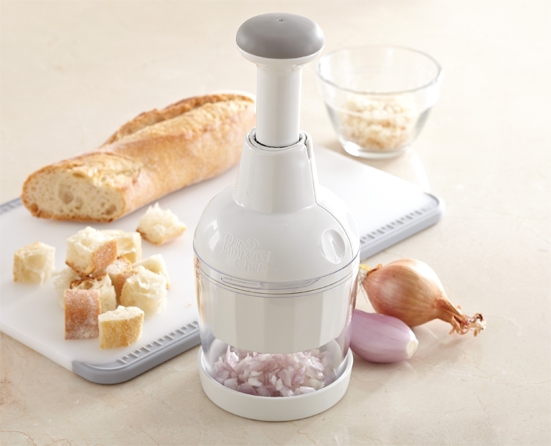 Why do you love it?
I love it for the fact that it is an absolute bargain compared to most food processors, but also requires limited space for storage too. It also allows for maximum creativity within my cooking, and helping to make even the most boring of veggies different and interesting, by playing with texture and then adding flavour.
Cable overbuilder WideOpenWest dominated a Consumer Reports survey of the top cable TV, high-speed Internet and phone providers wowconsumers.com So I am taking part in one of the CG's this weekend, & decided to go & look for some Consumer Tech in the vicinity of the CG system
What do make with it?
My favourite use for my food chopped is to make broccoli or cauliflower rice, a perfect addition to a warming bolognaise or spicy curry. I lightly steam the veg for just a few minutes to soften and then chop, finally stirring through flavours such as turmeric or herb salt for maximum flavour.
Top kitchen tip?
Have an organised fridge, so that meal prepping or planning meals is a stress free task. I often find if my fridge is a haphazard mess, food can often get forgotten at the back of the fridge and then runs past it sell-by date before you know it, leading to food wastage. Keep it organised, know what goes off when, and this will help make planning your meals a lot easier.
THE TRAINING TWINS: Hannah Tyldesley  and Emily Kier      
Followers: 36.2k
The gadget: a simple grater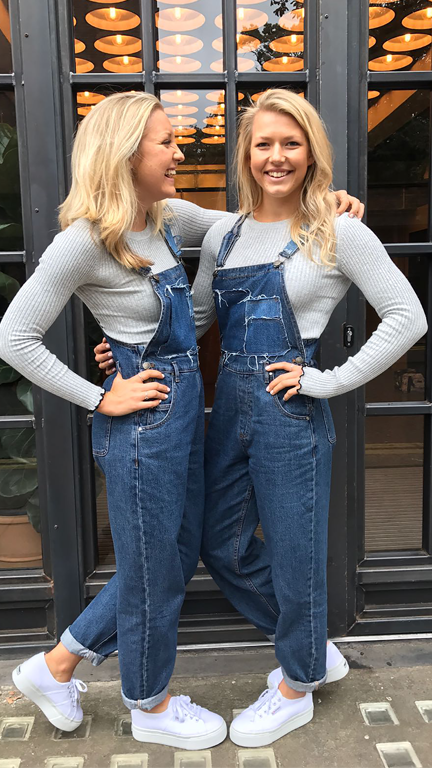 Hannah and Emily met at University three years ago where they started training together and have been inseparable ever since. The pair love big adventures and challenges, and are always kitted out in some snazzy matching kit as they take them on. The summer just gone saw them conquer the 50km trail from the North rim of the Grand Canyon, 5,500ft down to the Colorado River and back up again to the South rim. Next year they have a 50km run along the Great Wall of China. See their Instagram for double the fitness fashion.
Favourite kitchen gadget?
A good old fashioned grater.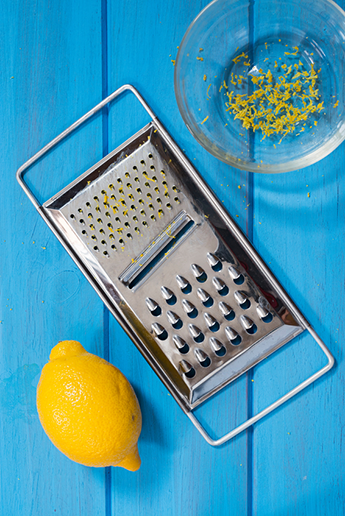 What do you make with it?
E: Oh the list is endless. For me it would be the tuna, pea and courgette fritters I made the other day. Its a really simple recipe involving blending up tinned tuna, peas, flour, lemon, egg and parsley, before grating in a large courgette, mixing with a wooden spoon to form a batter, then pan frying into little fritters. Head over to our website for the full recipe.
H: I am happy to live up to the fitness blogger cliche and say zoats…yes that is grated courgette (zucchini) mixed into your trusty oats. It is life changing. Think double the volume and seriously fluffy oats.
E: And of course we use it to top off most our savoury food with a grating of parmesan or sprinkling of dark chocolate on our flex bowls.
Why do you love it?
It's almost guaranteed 90% of kitchens have a grater, and if it's not found in your kitchen drawer you can easily pick one up cheap. It's by no means glamorous, but we think it's seriously 'under-grated'.
Top kitchen tip?
If you are going to invest in one thing for your kitchen splash out on a good non stick frying pan and take good care of it. You will use much less oil, a bonus for the waistline and the purse strings.
THE VEGAN POWERLIFTER: Stefanie Moir       
Followers: 82.8k
The gadget: Vitamix Blender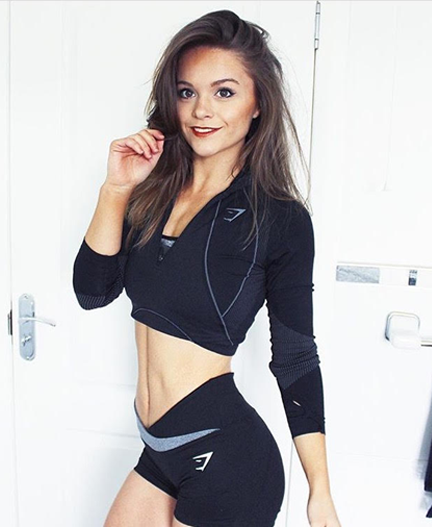 Stefanie Moir is a fitness, vegan and lifestyle blogger and Youtuber. She is big on training and especially weight lifting which she impressively does six days a week. Stefanie has her own fitness community on veganaesthetics.co.uk where you can take part in her 12 week health and fitness challenges. Check out her Instagram for food pictures of pizza and chocolate that will make you wish you were vegan.
Favourite kitchen gadget?
My favourite kitchen gadget has got to be my Vitamix Blender
, £649.99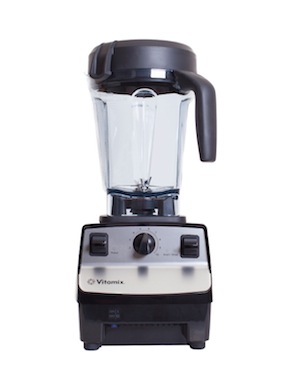 Why do you love it?
I love it because I can make everything I want using just one appliance. Smoothies, soups, nut butters. So much.
What do you make with it?
I can make pretty much anything from scratch such as nut butter, banana ice cream, coconut ice cream, waffle and pancake mix, salsas, soups and more. It is a powerful machine that saves me so much time and also money.
Top kitchen tip?
A kitchen tip of mine would be to keep it simple, that includes appliances used, recipes that you are making, ingredients you eat. Keep it simple, fresh and you will enjoy cooking and eating so much more!
MORE: How to stop addictive behaviour
THE MIRACLE DIET MYTH BUSTER: Poppy Cross     
Followers: 6468
The gadget: a kettle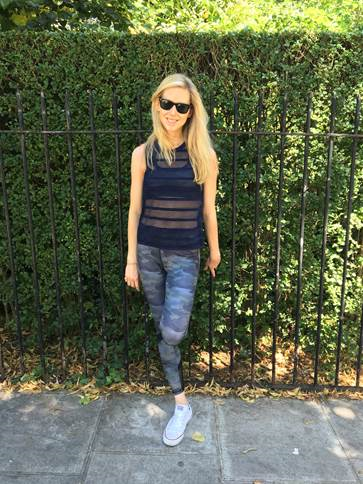 Poppy is a presenter and London based health and fitness writer for The Mail on Sunday, Tatler and Psychologies. See Poppy's instagram for vibrant food snaps and mid-workout photos of the beautiful blonde. Poppy is a huge believer that we should stay away from 'miracle' diets and instead constantly strive to improve our health by taking care to exercise more often and try new workouts. But when it comes to the kitchen she swaps her kettle bells for a good old fashioned kettle.
Favourite kitchen gadget?
A humble kettle.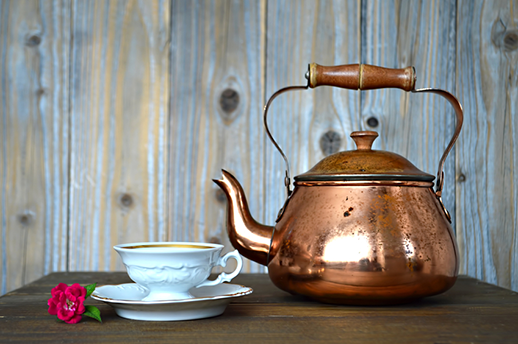 Why do you love it?
Where would us Brits be without a cuppa or two? Especially now it's winter I don't know where I'd be without my daily cuppa tea.
What do you make with it?
I especially love to make Tea Pigs tea, as well as coffee. Oh and let's not forget hot cacao. Both tea and coffee are known for their health benefits and are high in antioxidants which provide a plethora of health benefits. As for hot cacao – it's delicious, comforting, warming and can improve blood flow, help lower your blood pressure and improve heart health due to its high flavonoid content which helps your body process nitric oxide.
Top kitchen tip?
Utilise it! Cooking can be great fun so enjoy it! Experiment with a variety of different healthy recipes so you can learn lots of different ways of cooking/preparing the things you love.
YOGA'S 'IT GIRL': Julie Montagu      
Followers: 85.2k
The gadget: a cuisinart hand blender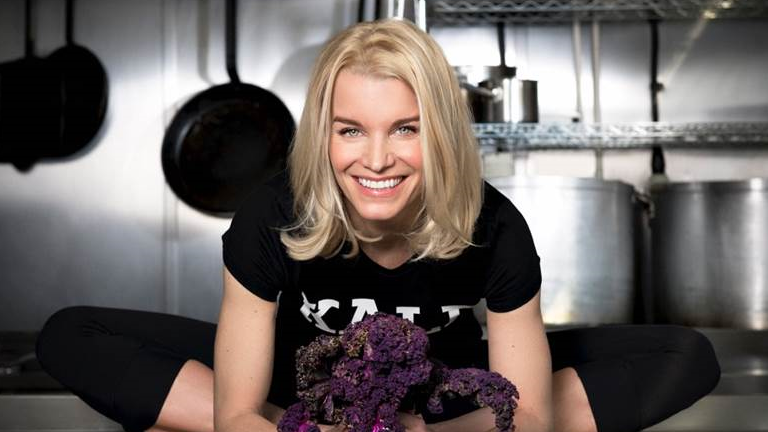 Julie Montagu is one of London's top yoga and nutrition teachers. Her Sunday class in SW3 gets so packed that she often has to stand on the radiator to teach. Julie is a blogger, Instagrammer and author of Superfoods, Eat real food and Superfoods, Superfast. See Julie's Instagram for fun food and flexible yoga poses.
Favourite kitchen gadget?
A cuisinart hand blender, £83.33.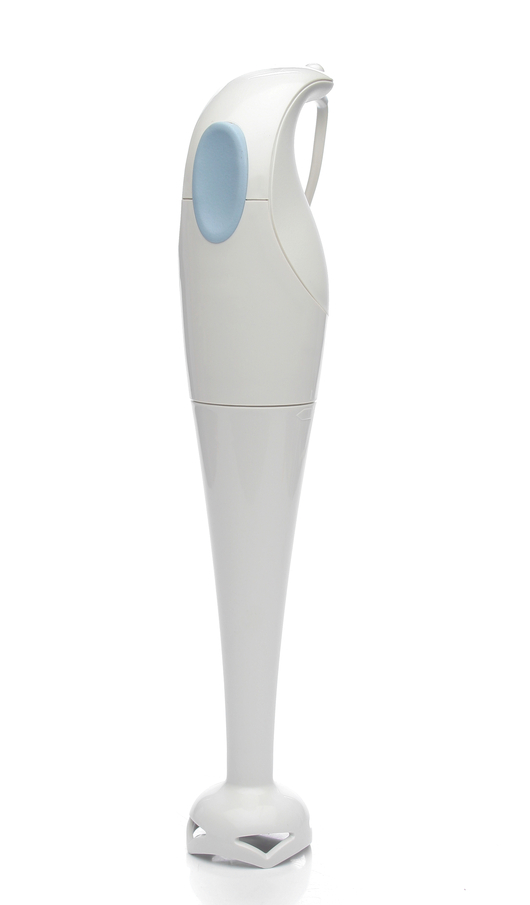 Why do you love it?
I can't live without it because I love soups and in particular, creamy soups. Plus, so do my 4 kids – we're all about blending.
What do you make with it?
It's also great for making anything stewed, especially this autumn/winter – stewed apples, plums, berries – you name it, in our family we like stewed fruit AND creamy soups.
Top kitchen tip?
Blend. Whether it's hummus, guacamole, salsa, dips, sauces, stewed fruit or soups.  It makes life so much easier when you blend flavours, so much tastier, and easier to clean up.
MORE: 'Should I cheat on my husband?'
THE FITNESS PIONEER: Zanna Van Dijk       
Followers: 127k
The gadget: The Nutribullet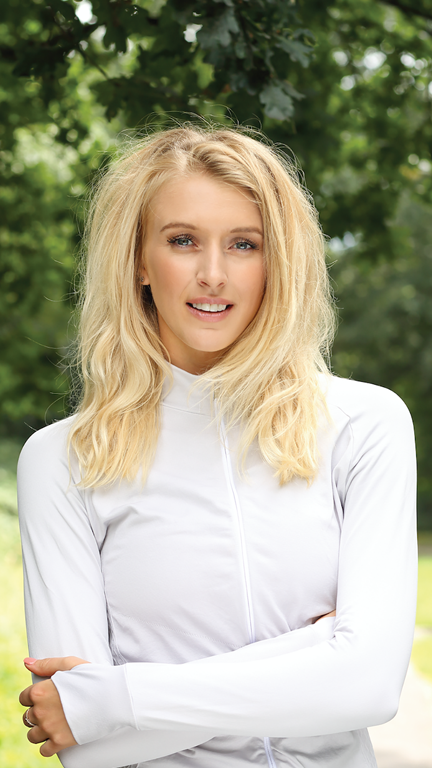 Zanna is a personal trainer, lifestyle and travel blogger and is currently writing her book The Balanced Body. A fitness pioneer and co-founder of the #girlgains movement which empowers women to make 'gains' in all aspects of their life, from physical strength to self confidence, Zanna's Instagram contains workouts, fitspiration and some healthy food snaps to boot.
Favourite kitchen gadget?
The Nutribullet,  £76.28.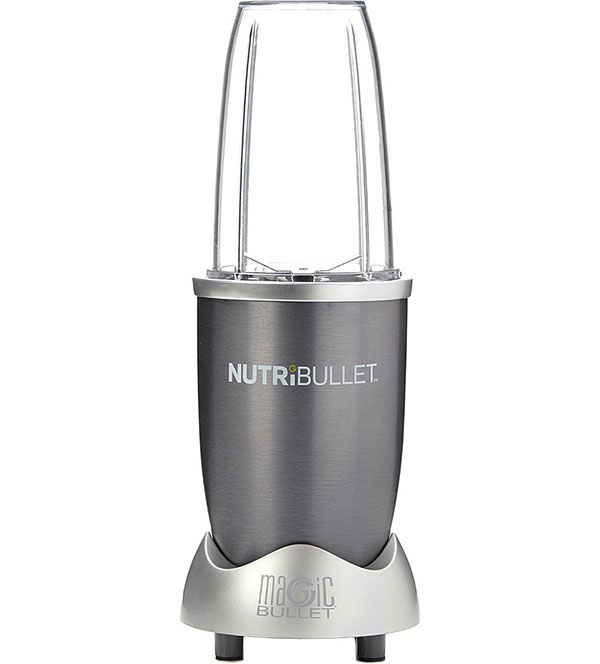 Why do you love it so much?
It is the very definition of multi-purpose. Everyone thinks you just use it for smoothies but it's so much more than that.
What do you make with it?
Iced coffees, batter for healthy bakes (including healthy cookie dough!), blended soups, smoothies, pancake batter. Everything!
Top kitchen tip?
Get a good set of sharp kitchen knives, it will make cooking much easier and fuss-free.
MORE: WIN! A Healthista hamper worth over £350