Move over Margarita healthy cocktails are now being made with superfoods. Slowly taking over the bar scene, these vitamin-packed bevvies can be super-expensive – so we've brought you the  four healthy cocktail recipes to make at home.
While we are big fans of Mai Tai, Margaritas and Pina Coladas the sugar content is often sky high, sneakily packing in the calories. There's a new way to have a big night without a getting big waistline… sip on superfood cocktails. We're not talking about a minty mojito or a fruit filled Pimms, we're talking almond milk martinis, and nutrient packed bloody mary's.
We didn't want to undo all of our healthy eating and green juice feasting with a calorie dense, sugar laden concoction on a Friday night
Almond milk chocolate martini
So cold pressed juice power house Imbibery have teamed up with Belvedere Vodka to release a new range of 'intoxicating detox' juices, which go hand in hand with your favourite spirit. Their founders Lily and Meryl reveal 'We didn't want to undo all of our healthy eating and green juice feasting with a calorie dense, sugar laden concoction on a Friday night. However, we also didn't want to miss out on socializing and the lovely relaxing sensation that a yummy cocktail can bring.' Amen to that.
Their super creamy and delicious take on a chocolate martini will satisfy your sweet tooth without giving you cavities.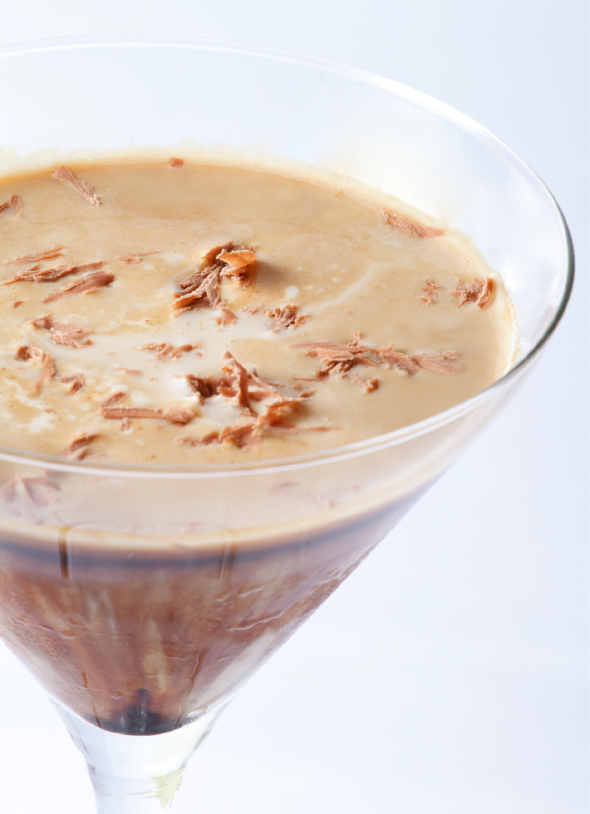 Ingredients:
One cup almond milk –  (we use Imbibery Almond Mylk, but any will do). Just be sure to read the label if you purchase almond milk as many have additives and extra sugars. If you're not using Imbibery Almond Mylk, scrape the inside of a vanilla pod and add to the milk you're using.
1 heaped tablespoon of cacao powder,
1/4 tsp lucuma powder.
Vodka
Method:
Place all ingredients in blender with a handful of ice cubes. Blend quickly. Add a measure of vodka (they recommend Belvedere) and either shake or blend for another 15 seconds.
Voila, a glass of creamy (healthy) goodness.
Vodka green juice
This health boosting (and mood lifting) mint and cucumber vodka treat is the perfect light bevvy choice.
Ingredients: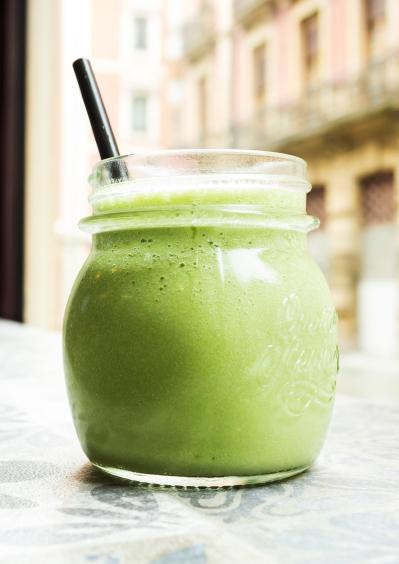 2 big bunches of mint
Imbibery 100% Pure Cucumber Juice (or juice 2 whole cucumbers)
Sparkling water
Vodka
Method:
Chop the bunches of mint and pour in a pitcher of water. Stir. Fill an ice tray with this mixture and freeze.
Shake a measure of Belvedere Vodka with the cucumber juice. Place the mint ice cubes in a tumbler and pour Cucumber and Vodka mix over the ice, top up with a splash of sparkling water.
This green juice cocktail is kind of like a healthy mojito.
Askew Bloody Mary
This ones a little more complicated but totally worth the time and a complete show stopper if you're having the girls round for a few drinks. Brought to you from Warern Bobrow's ridiculously amazing new book Bitters and Shrub Syrup Cocktails
 is this Bloody Mary recipe. A bit of prep goes into concocting these superfood cocktails but rather spend 5 minutes making a tomato-celery puree than an hour running off sugary tomato juice at the gym.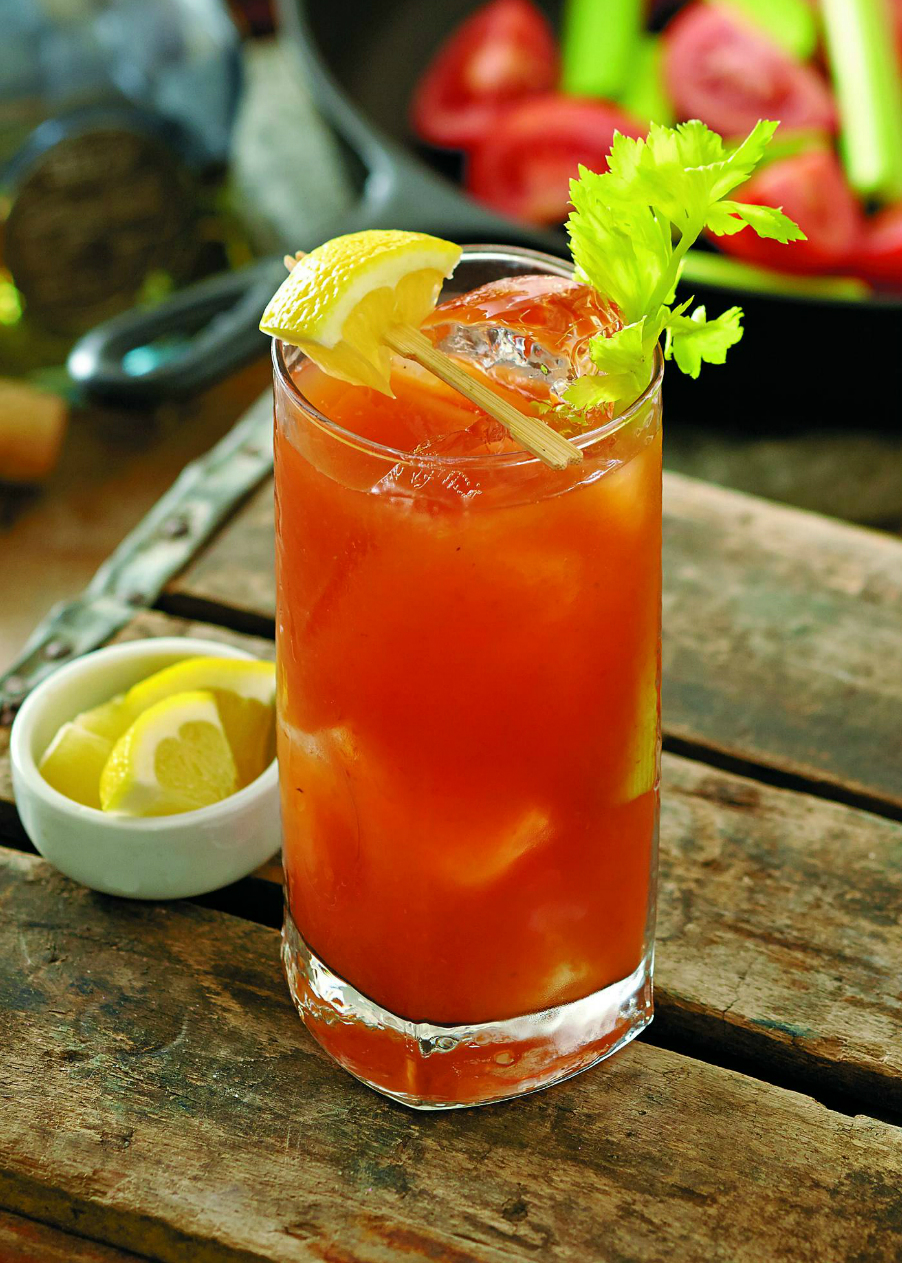 Ingredients:
120ml quick roasted tomato-celery puree (preheat oven to 200 degrees, slice about 12 tomatos, and a pack of well washed celery into coins. Drizzle with olive oil and sprinkle with sea salt then roast for about an hour. Once roasted to perfection let them cool and then puree in the blender)
15ml white wine vinegar
30ml agave syrup
45ml tequila
4 drops of hot chilli pepper sauce
2 drops of celery bitters
Lemon chunks
Method:
Add all the ingredients into a cocktail shaker filled with ice. Roll the shaker slowly to combine the ingredients. Never shake a bloody mary as this bruises the tomato fruit and you'll get a bitter mary not a bloody one. Pour the mixture into a tall glass over ice and squeeze a little lemon juice into it. Garnish with a lemon wedge and dot with celery bitters. Don't worry too much about forgoing the bitters, they can sometimes be a faff to find.
Down East Mocktail

So this recipe is suppsed to be alcohol free, but the 'mock' in mocktail can be easily be dropped… With fresh berries, balsamic vinegar, grilled orange juice, and healing powers of bitters this nutrient packed mocktail also makes a beneficial boozer.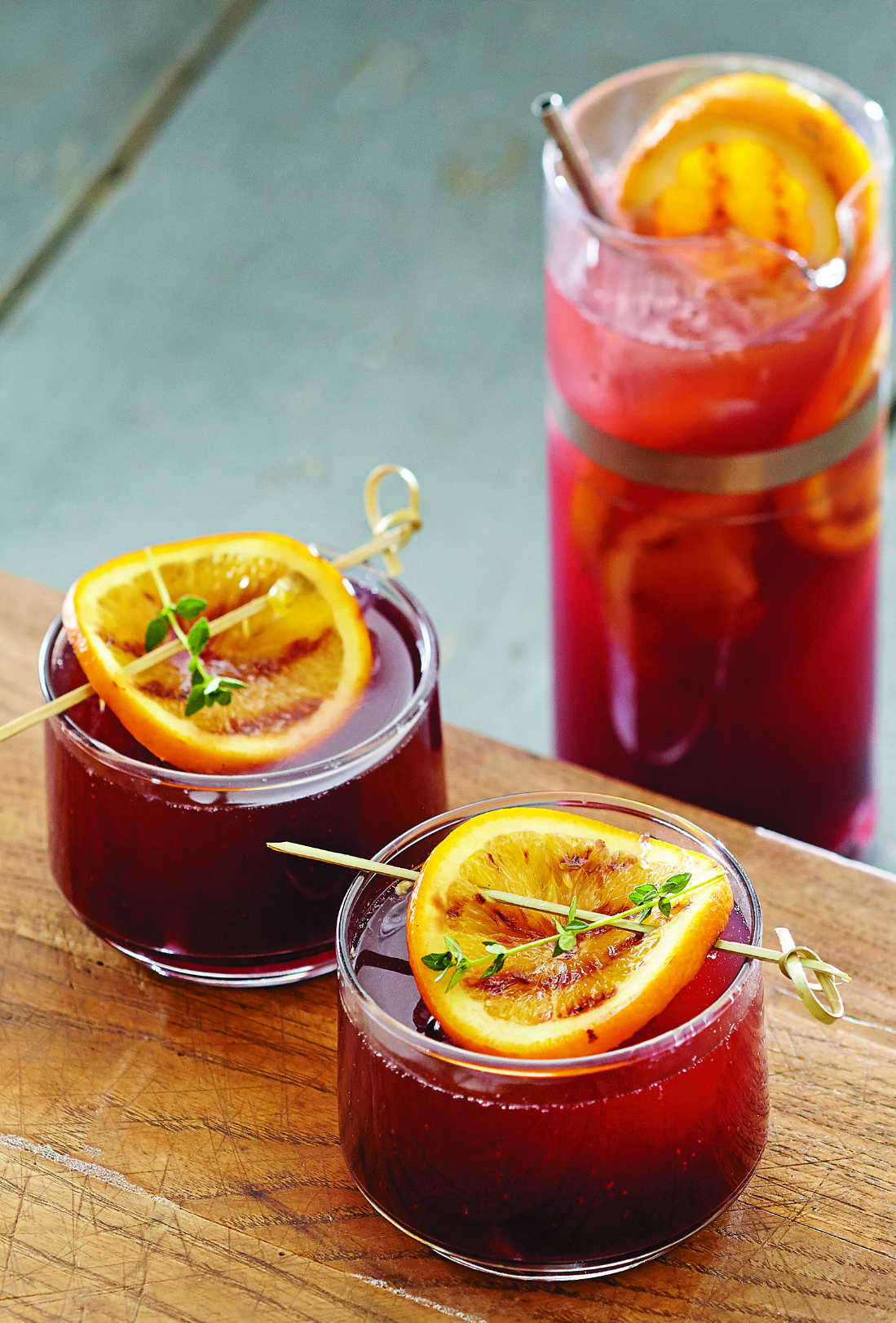 Ingredients:
30 ml Blueberry Simple Syrup (simply puree 300g of blueberries and sweeten to taste with raw honey)
1 teaspoon balsamic vinegar
30 ml grilled orange juice (slice oranges into 1⁄2-inch rounds: grill lightly over charcoal or on a grill pan until gently colored, then juice)
Soda water
Grilled orange round (for garnish)
Aromatic bitters
Your favorite clear spirit (optional) We reccommend vodka
Method:
Combine the simple syrup, vinegar, (vodka) and orange juice in a champagne flute, then top with enough soda water to fill the glass. Garnish with a round of grilled orange, and dot with the bitters.
London Cocktail Week runs from 5-11th October
MORE from Healthista Bar – 8 healthy new summer drinks
Like this article? Sign up to our newsletter to get more articles like this delivered straight to your inbox.