Fearing the usual hoard of sugar laden summer juices and chemical packed diet drinks? From coconut vodka to yellow coconut water Isabella Sullivan explores the brand new wave of super healthy summer drinks
Lets face it, the summer is all about drinks. Booze or no booze, fizzy or fruity we are totally obsessed. Move over Pimms and homemade lemonade, there's a new wave of cool and delicious health drinks just hit. The fruit makes Pimms healthy okay…
Move over Pimms and homemade lemonade, there's a new wave of cool and delicious health drinks just hit
1. Imbibery exotic cold pressed juice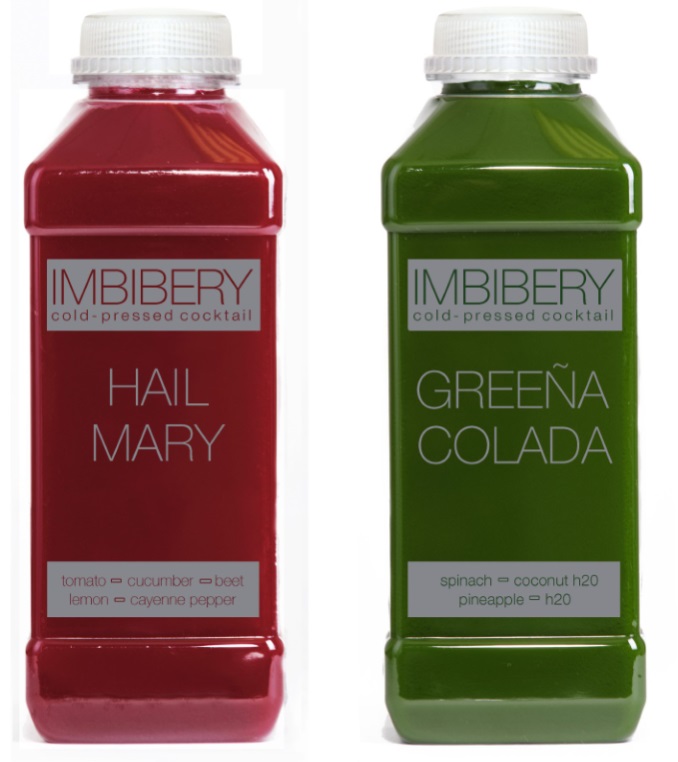 What? This magic is what happens when cold-pressed juice giants Imbibery team up with luxury Belvedere vodka to create their intoxicating detox. Coming in two varieties, Greena Colada (spinach, coconut water and pineapple) and Hail Mary (tomato, cucumber, beet, lemon and cayenne pepper), these cold pressed cocktail mixers are gorgeous on their own, but even better with a splash (or big old slosh) of Belvedere vods.
Why we love The sound of an alcoholic green juice isn't instantly appealing, but I couldn't get enough of it! The Hail Mary is the most refreshing of all Mary's I've ever had. They're all natural, raw, fresh, unpasteurised and will remove almost all the guilt from when 'just one drink' turns into five… which is really most of the time.
Where to buy Available from their website and selected stockists from £6.
2. Sweet Sally American Southern Tea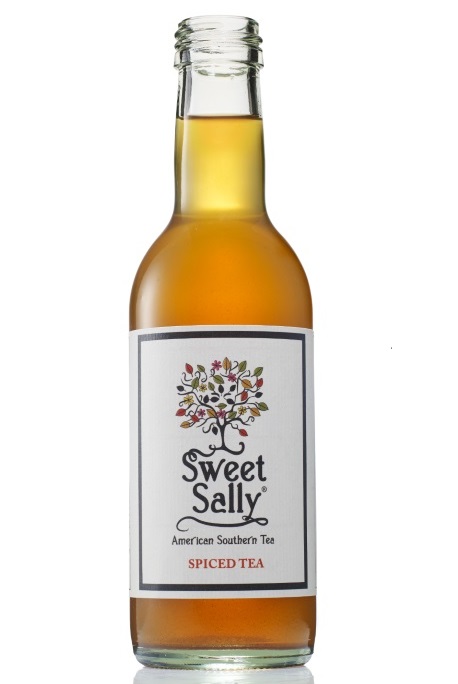 What? Sweet Sally is the coolest new iced tea to hit the UK. All-natural, low sugar and under 50 calories a bottle this is the ideal summer garden party drink. This delicious iced tea was created by founder Nicole Vaughan, who moved from Mississippi to London and wanted to create something that reminded her of the long hot summers and southern hospitality. This freshly brewed, lightly sweetened iced tea was born.
Why we love Its simple mission is to create the 'best iced tea this side of the Mississippi' and it certainly delivers. Made with Ceylon black tea, Spanish oranges, Sicilian lemons, a touch of organic sugar and a blend of cinnamon and cloves, it's also the ideal alcohol mixer. With a subtle spicy flavour this drink goes perfectly with a splash of whisky or bourbon.
Where to buy Sweet Sally is £25 for a case of 12 and served in chic pubs and cafes all around London.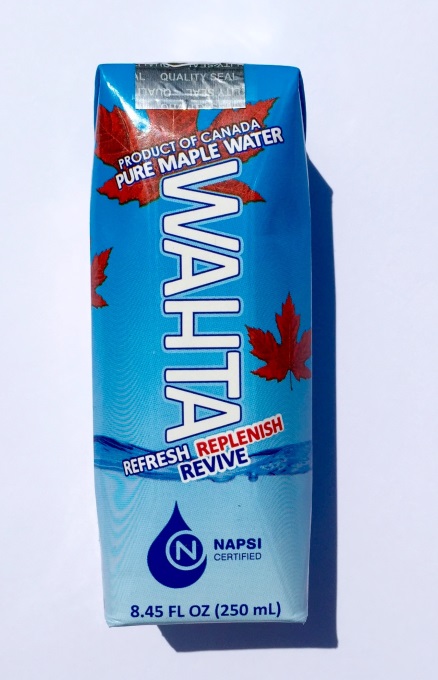 What? This season is all about super-water, we've seen coconut, probiotic, collagen, protein, birch and now maple. Made from pure maple sap tapped directly from Canadian maple trees, it's 100 per cent natural and has no added ingredients. Sugar free, no preservatives and at only 20 calories a bottle it's the perfect way to healthily hydrate. Maple water is also rich in electrolytes (perfect for post workout or a hangover day) and contains manganese and abscisic acid, which are good for bone strength, thyroid, brain and nerve function AND stabilising blood sugar… phew.
Why we love Vitamins and antioxidants aside, this water is also super refreshing and delicious, with just the slightest hint of mapley sweetness. So don't worry, you won't feel like you're drinking maple syrup. And just when you thought it couldn't get any better, it can be used in smoothies, juices, as a cocktail mixer and also in delicious treats such as protein ice cream and protein bars.
Where to buy Whata is available to buy in bulk on their site and in most health shops for £1.90
4. Koko-nata King coconut water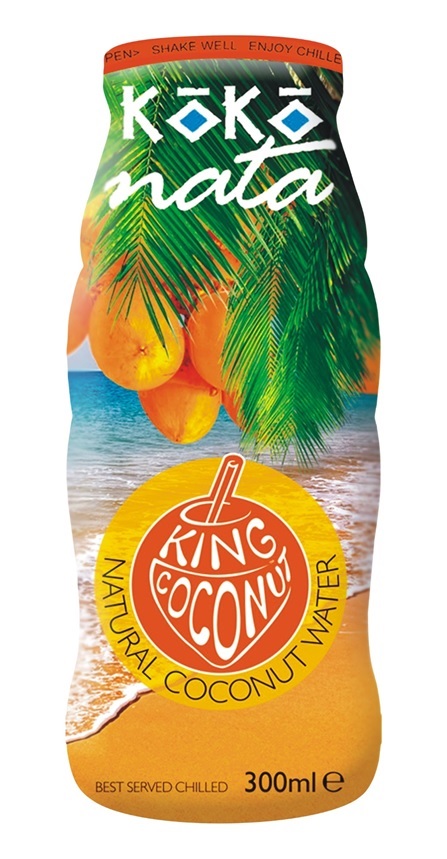 What? So this isn't just any coconut water, this is yellow coconut water. Let me just say I've never really been a fan of coconut water until I tried this, but I found myself sipping away at my desk all afternoon in complete hydrated bliss. Made from bright orange coconuts only found in Sri Lanka, it's sweeter, more refreshing and definitely a less acquired taste than normal green coconut water.
it's sweeter, more refreshing and definitely a less acquired taste than normal green coconut water
Why we love Packed with potassium, electrolytes, low sugar (naturally occurring) and naturally isotonic, king coconut water is currently our favourite thirst quencher around. The fabulously exotic orange coconuts used are grown especially for their water, meaning this deliciously healthy beverage is 100 per cent pure and contains absolutely nothing else. Orange is definitely the new green this season.
Where to buy yellow king coconut water is available from £1.49 in over 1500 stores nationwide including Grape Tree and health food stores and wholesalers.
5. Eimolecule Beyond Wellbeing Ei waters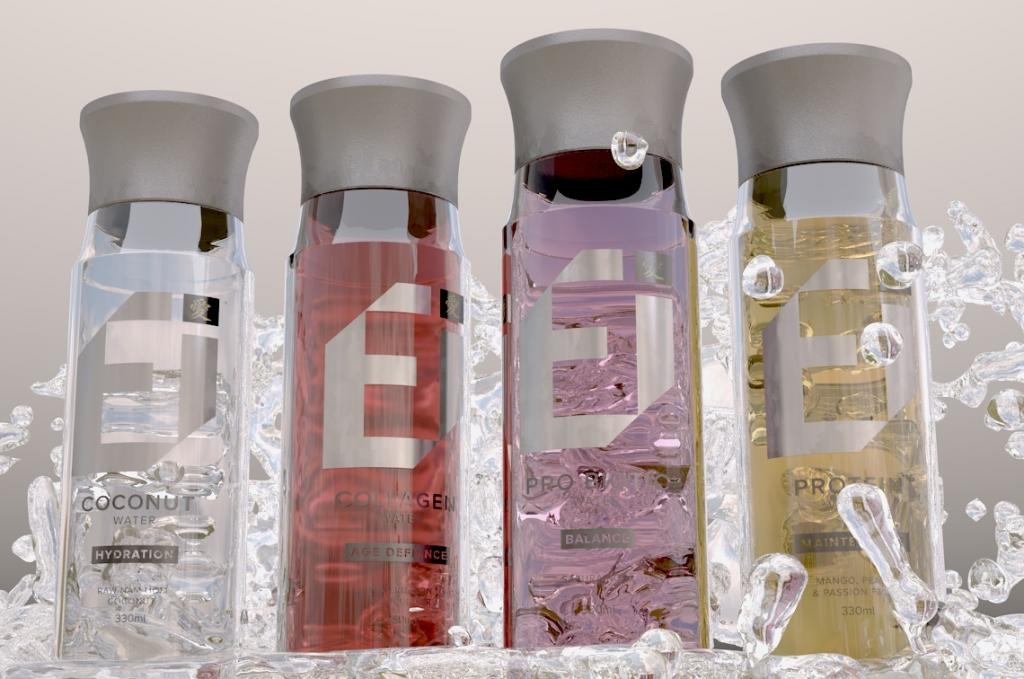 What? Carrying on with the theme of water, Eimolecule have launched the most insane range of health 'Ei' waters you have ever seen. There's coconut, collagen, protein and pro-biotic, all with no added sugar, preservatives or any artificial sweeteners. Taking inspiration from Japanese culture and medicine, these ridiculously chic super power waters are deliciously refreshing, and with flavours such as watermelon and cucumber, mango peach and passionfruit, and sakura rose, you'd never realise you were drinking that many vitamins and super ingredients.
Why we love They're fruity and refreshing and are the perfect summer day beneficial bevvy. Their properties are all ridiculously amazing, but the collagen water in particular stands out. It has a delicate fruity flavour and contains proteins and antioxidants that stimulate collagen growth and repair, guarantees radiant skin and promises to revive joints.
Where to buy Available in August they will retail through their website and in selected stores for £2.95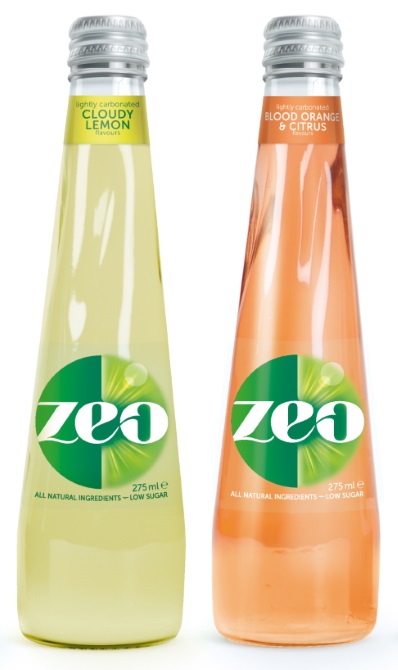 What? Soft drinks brand Zeo have remerged this summer with four new flavours, peach and grapefruit, zesty lime, blood orange and citrus, and mixed berry. Made with natural ingredients and botanicals this fabulously crisp and refreshing fizzy drink is low calorie (under 30 a bottle) and contains only 2.2 grams of sugar.
Why we love Our Zeo stocked office fridge has been the only thing getting us through scorching afternoons in the office, with ALL flavours being stupidly delicious and thirst quenching. Made in small batches, and blended with mineral water here in England Zeo is the perfect alternative to the usual aspartame and sugar laden drinks this summer.
Where to buy Zeo is stocked at Co-op, Ocado, Tesco and other major retailers for £1.29
7. Jools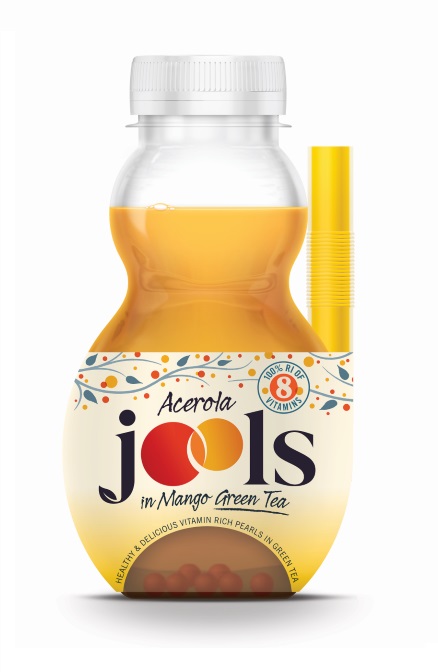 What? So Jools drinks are probably one of the funnest drinks around… they totally make you feel like a child again (in a good way). Coming in three delicious fruity flavours, cranberry and acai, mango and acerola cherry, and apple and lychee, Jools drinks are also packed with super food pearls. The pearls bob around in the refreshing green tea infused fruitiness, and are made from edible kelp, and then filled with different superfruit juices.
Why we love Jools are also full of vitamins and antioxidants, with no added sugar or preservatives. I'm a sucker for packaging and their cute little bottle is the perfect size to pop into your handbag. They even come with a super sized straw to make sure you suck up all the yummy little pearls. It's refreshing, fruity, and full of goodness… a sensational crazy experience in your mouth.
Where to buy Jools drinks are available from their website and Whole Foods, Holland & Barrett, Harrods and health stores for £1.88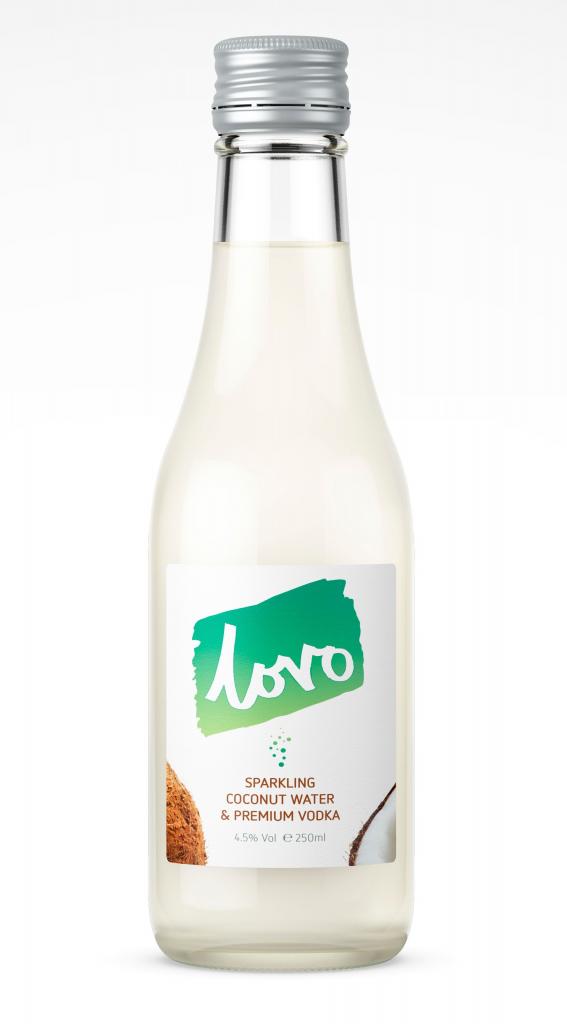 What? So we're finishing up the list with this naughty summer drink… coconut water vodka (coconut water is healthy right?). I don't know about you but a cocktail lover like me is always searching for healthy, less sugary alternatives, and my prayers have finally been answered.
a cocktail lover like me is always searching for healthy, less sugary alternatives
Why we love LOVO is just pure Thai coconut water and vodka – nothing else. They come in cute little bottles (think an upmarket Smirnoff ice) and make the perfect alternative to those cans of G & T or Pimms on a hot day. There's no refined sugar, artificial colours or flavours and are only 128 calories a bottle. I'm not the biggest fan of coconut water, but I do love vodka, and this drink is insanely delicious and refreshing. It's very very easy to end up having a few too many.
Where to buy LOVO can be bought online from 31DOVER.com and at nationwide Harvey Nichols for £2.95
Check out our home-made healthy iced tea recipe here
Like this article? Sign up to our newsletter to get more articles like this delivered straight to your inbox.