Struggle to keep your energy levels up throughout the day? These busy Instagrammers reveal their best energy hacks – you're welcome! 
Between work, working out, our social lives and our families, it can be hard to keep our energy levels up. Few people know this more than your favourite Instagrammers. Between the day jobs, influencing the masses and looking after children, it's a miracle they still have the energy to take the picture-perfect avo on toast snap. Thinking we could learn from the pros, Healthista spoke to busy Instagrammers about the energy hacks that get them through the day.
Elise Loubatieres-Phan Ngoc
Followers: 6.5k
Follow her for: new beauty products, makeup tips and oh-so-relevant memes
The schedule: 29-year-old Elise is a full-time content creator and beauty blogger. When she's not attending press days, meeting with PRs and brands to discuss collaborations and new launches, she's filming and editing videos and creating looks to feature on her social channels. 'I think people underestimate how much time goes into creating a one minute video!'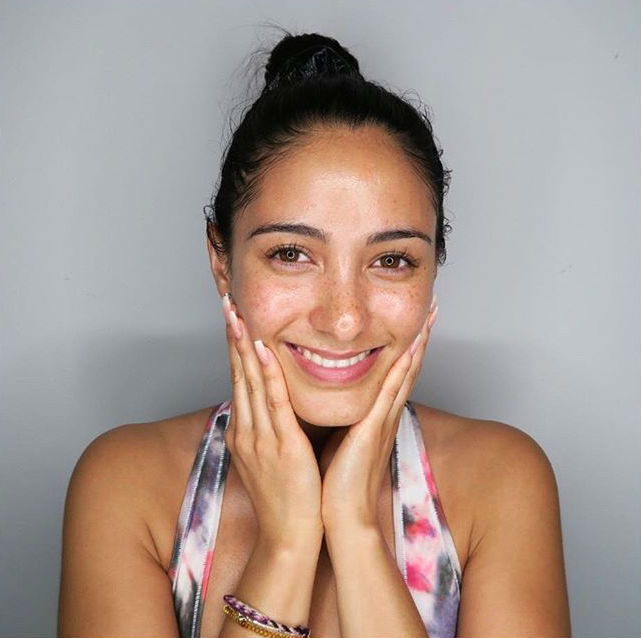 What gives you energy when you're feeling low?
When I'm feeling low I think it's really important to invest time in myself, whether that's indulging in a lengthy skin care routine, taking a relaxing bath, meditating or even watching TV. Focusing on myself helps to rebalance my mind and prepares my body to face whatever comes at me. And if all else fails, I stick on a red lipstick-it's empowering!
Healthista loves Burt's Bees Tinted Red Lip Balm in Dahlia, £5.99.
What wakes you up in the morning?
I love splashing my face with cold water to wake myself up in the morning. I also like to keep my eye cream in the fridge, especially if it has a metal applicator like the Alpha H one as the cooling effect helps to reduce puffiness around the eyes.
Alpha H Absolute Eye Cream is available for £62.44 on Amazon.
Favourite energy hit while you're on the go?
I like to snack on dried fruit when I'm on the go. Dates are my favourite and tend to really help keep me going. I also like to spritz my face with a face mist to re-energise my skin (the Emma Hardie Plump & Glow is my favourite).
What gets you pumped before a workout?
I like to prepare my skin before working out by giving it a really good cleanse – this always seems to mentally prepare me to workout. When you exercise, you sweat and your pores open so I like to make sure that my skin is clean and free from makeup. Just like you work the muscles in your body, a good facial massage also works the muscles in your face.

What's your favourite 4 pm fix?
A glass of cold water infused with lemon and ginger. The tangy taste perks me right up! In the morning I put a bottle of water with sliced lemon and ginger in the fridge so that's it's ready to roll by 4 pm.
Pre-party energising tip?
I swear by power naps and I am known for taking a nap before a night out. The trick is not to sleep for too long as this can leave you feeling groggy. Put your head down for 30 minutes and blast your favourite feel-good party tunes when you wake and you'll feel ready to take on the night.
What always lifts you up? 
Spending time with my toddler nephew. Children's energy is instantly uplifting. Never underestimate the power of good company, whether that's family, friends or even a pet. A happy heart and mind is well equipped to take on any challenges!
Heloise Nangle
Followers: 5k
Follow her for: fitness motivation and some seriously cool athleisure
The schedule: Head honcho of London gym Core Collective, Heloise works seven days a week. Not only is she chief operating officer of the company, she's also a spin instructor and PT AND a Lululemon brand ambassador (she'll be teaching classes at the brand's Sweatlife festival this June!) But that's not all, 'If I'm not at work then I'll be training with or partaking in some activity with my friends. It's very rare to find me just sitting still!'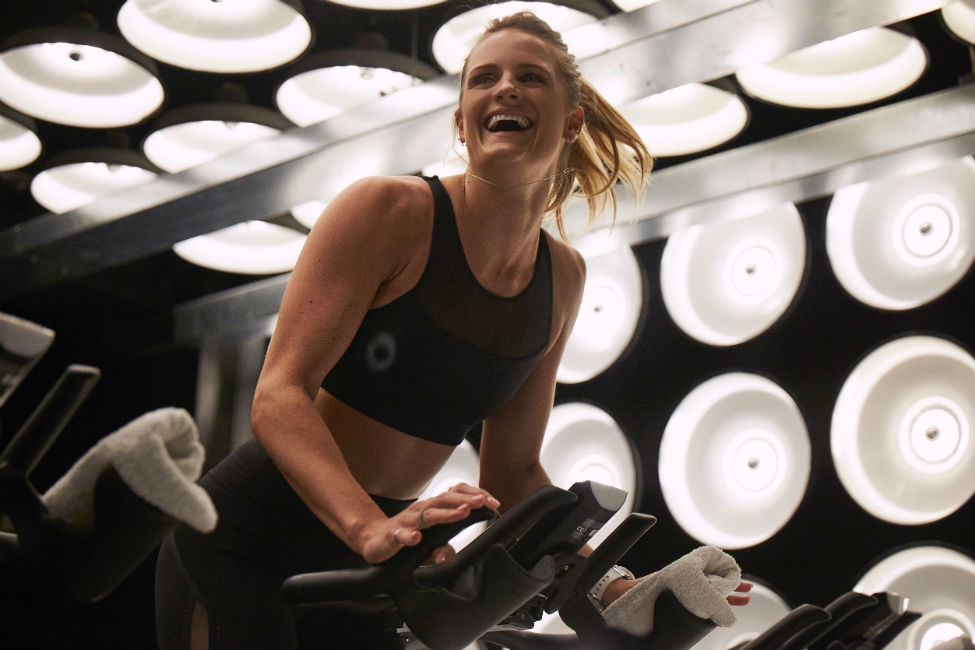 What gives you energy when you're feeling low?
For me, it's working out which is always my first port of call when feeling low. Reenergising your body through exercise is a great way to wake up natural energy resources in the body and get those feel-good endorphins flowing. Spinning never fails to leave me with an endorphin rush and ready to tackle anything. I always leave teaching or participating in a class on a serious high.
What wakes you up in the morning?
Working out in a class environment. You can't underestimate the power of team training and working together. You feed off each other and are able to push that bit harder, getting more from your workout and feeling that greater sense of achievement.
Your favourite energy hit while you're on the go?
Tenzing, which is a natural energy drink. I don't drink tea or coffee but I'm literally obsessed with this stuff.
What gets you pumped before a workout?
Tenzing  or an amino energy from Optimum Nutrition – they always do the trick.
What's your favourite 4 pm fix?
I always eat a packet of Ember Biltong around 4 pm as it's usually about the time I get hungry again post lunch. I tend to look for high-protein snacks as food is my energy source and what keeps me going

Pre-party energising tip?
The best boost before a night out is to do a workout as it puts me in a great mood and gives me energy. I'd opt for doing a class with friends as it's a fun atmosphere and starts off the fun for the night ahead.
What always lifts you up?
A lot of my training is calisthenic skill focused and the sense of achievement I get from nailing a new move is second to none. I have to put a lot of hours in but that then makes it even more rewarding when achieving a goal that I've set myself. This might just be a handstand hold or mastering a pistol squat but every small step is something gained. Meeting with friends and training as a team also lifts me up. We try and do this at least once a week and the energy that is created in the room and the camaraderie is infectious – it's an incredibly supportive environment with the focus on lifting each other up.
Sam Eastwood
Followers: 10.2k
Follow her for: fitspiration, beautiful backdrops and cute family photos
The schedule: As a personal trainer on blockbusters like Mission Impossible, Sam works long days in the studio and often has to jet-set off to work on location at the drop of the hat. Between designing her Get Set Body program and looking after 8-year-old daughter Nalah (stunt director Wade Eastwood is her hubby), she says she's always trying to find that home-work life balance 'It's very much a byproduct of modern life now – everyone seems to be chasing their tail in some way. I embrace the chaos, I like to be busy!'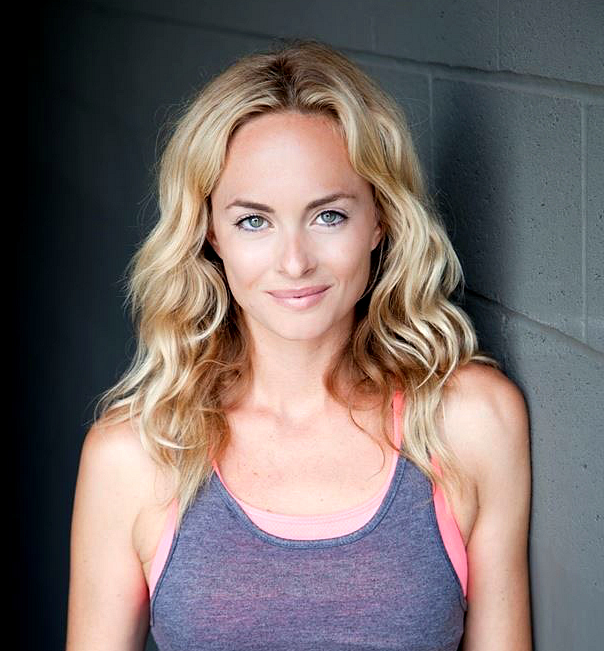 What gives you energy when you're feeling low? 
I am a pretty positive person but my hectic work schedule can leave me feeling a little frazzled at times. To counteract that I turn to time on my mat, a long run (never fails to lift the spirits) and a super nourishing smoothie packed with minerals and vitamins. My favourite at the moment is a simple spinach, raspberry and cashew butter blended with ice and some additional greens powder.
Healthista loves Meridian Organic Smooth Cashew Butter, £4.49
What wakes you up in the morning? 
Aside from my alarm, a classic cup of coffee starts my day in full force. I'll wait for breakfast till around 10am (if I can), which will be a healthy nutritious breakfast of my smoothie, plus a spouted rye toast with cashew butter or poached eggs with salmon. I like to spend some time in the morning on my own fitness so quite often I'll down a glass of water, lace up my trainers and hit the road. It totally depends on my schedule for the day really.
Favourite energy hit while you're on the go? 
I make my own protein balls so I'll often take a stash out with me and I prep most of my lunches myself. My day often involves long periods of time in the studio with clients so I need a healthy, balanced lunch to hand. I'm a big fan of superfood salads, home made soups, anything with avocado and rye bread. I like Profusion Organic's range of snacks too – super easy to stuff in my gym bag!
What gets you pumped before a workout? 
A good playlist! Never underestimate the power of a good tune to get you going. I'm always changing my playlists to keep it fresh and motivating. Dance, rock, jazz, even opera – you name it, it's on there. I use dynamic stretching to get me warmed up too, which basically means you're stretching as you're moving. This gently eases the muscles into action and prevents injury, as well as making you feel more limber. If I'm planning a big run, I'll eat a carbohydrate-rich breakfast (usually involving protein) to fuel my body with energy. Breakfast is usually accompanied by a good quality multivitamin and a strong coffee – it definitely helps with that 'can do' mindset.

Your favourite 4 pm fix? 
Rye bread with peanut butter, avocado (often eaten straight out of the skin with a spoon!) granola and honey are just two of my faves.
Your pre-party energising tip?
A nutrient-rich smoothie with maca, a long hot shower (followed by a cold blast of water) and fresh make-up never fails to revive me.
What always lifts you up? 
A quick walk or cycle around Richmond Park or five minutes of Pilates or Yoga on my mat at home (I love an inversion for that rush of blood to the head – energising every time!).
Olga Chagunava
Followers: 128k
Follow her for: travel inspo, lifestyle shots and sunny snaps of London
The schedule: Monday to Friday this busy lady works fulltime between Google and YouTube HQs so she has to save the bulk of her photography and video projects for weekends. As a travel blogger, the 31-year-old is always jet-setting but she balances out this hectic lifestyle with a consistent morning yoga routine.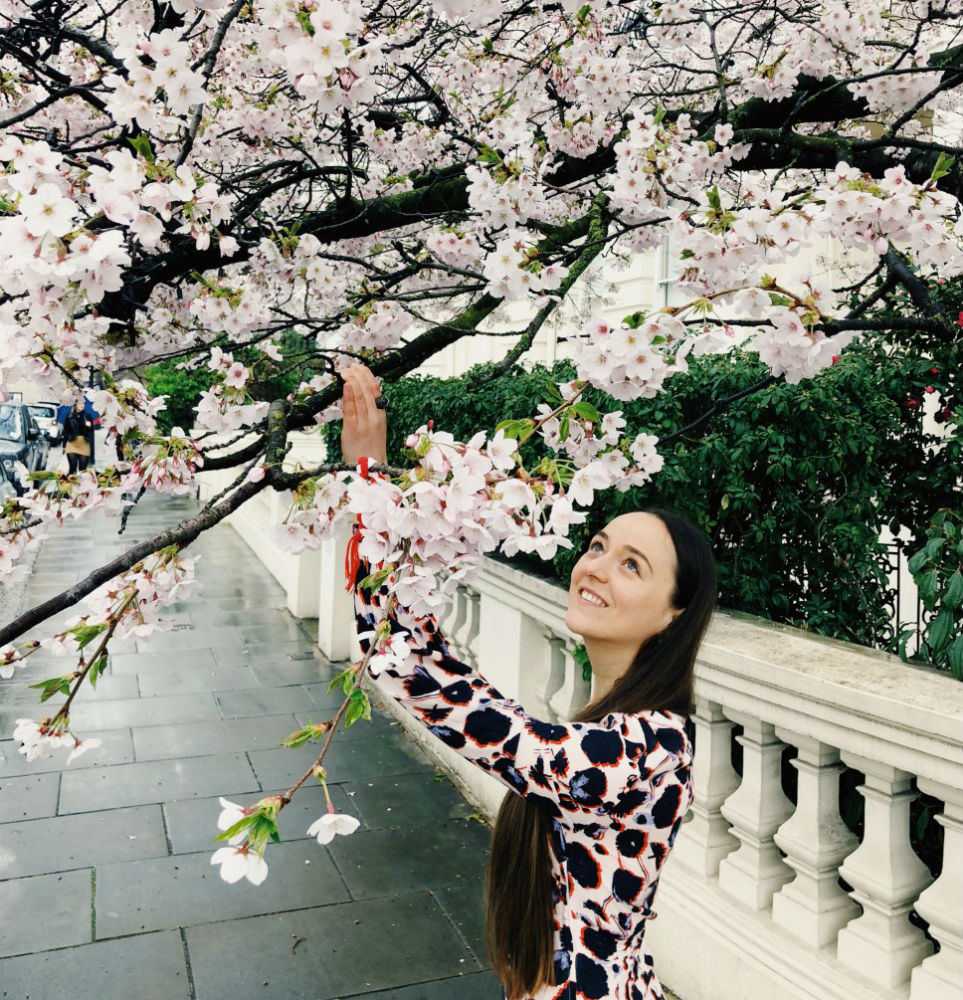 What gives you energy when you're feeling low?  
Any kind of movement or exercise. As they say 'running water never grows stale'.  I also train in capoeira – it's a Brazilian martial art, as well as different kinds of workouts at home. Exercising is something that I can't live without. If I don't move, I don't feel good.
What wakes you up in the morning?
I practice Ashtanga Mysore style yoga every day before I go to work at TriYoga studio in London. It's part of the Ashtanga Mysore tradition to practice very early in the morning but sometimes it's hard to wake up at 5:30 am, especially when it's gloomy and rainy outside. But as soon as I'm dressed up and on my way to the practice, I feel great!
Favourite energy hit while you're on the go?
I'm vegan so a flat white with oat milk or a handful of nuts and dates gives me that much-needed energy hit. My favourite coffee shops around my home city of London are Trade Coffee, Shoreditch Grind and Attendant.
What gets you pumped before a workout?
The thought that summer is just around the corner and the thought that all these new bikinis are waiting for me.

Your favourite 4 pm fix?
Sweet fruits, dates and nuts – I quit eating processed sugar about 4 years ago. I have sweet tooth, so I eat lots of fruits and dates to compensate or the lack of sweets in my diet.
Your pre-party energising tip?
A short nap always helps – usually, I try and get half an hour if I can but if that's not possible, I fuel up on lots of water and healthy, light food. Baked veggies with rice or pasta are my go-to. I like simple and natural meals, the less processed, the better.
What always lifts you up? 
Going for a walk or a run! Even a 20-minute run helps! It really seems to clear your thoughts and sets up you in a more positive mood. My favourite places to run in London are Victoria Park and along The Thames.
Primrose Bigwood
Followers: 22.5k
Follow her for: style tips, pastels and sassy accessories
The schedule:  From waking up to falling asleep at night, 23-year-old full-time blogger Primrose never switches off. 'I'm always brainstorming, thinking and drafting content – even when I'm trying to get sleep I have an idea and have to get up and write it down before it disappears!' She's also big on running and going for walks every day.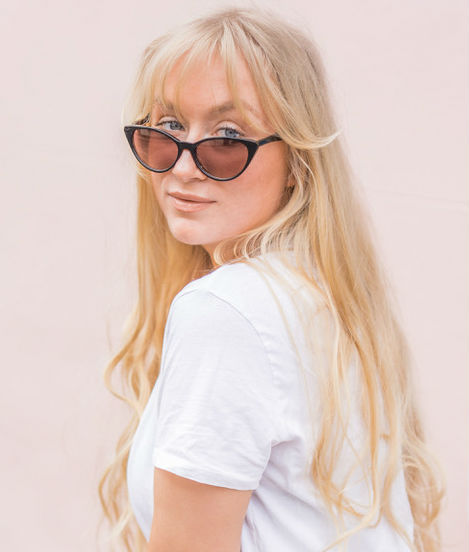 What gives you energy when you're feeling low? 
I have a lot of sassy, fun and motivational, feel-good prints around my house – I stick them up everywhere to make me smile and feel ready to go when I read them. Filling my space with things like that is a great way to remind me of my values and helps me stay motivated when I'm feeling a bit low.
What wakes you up in the morning? 
For Christmas, I got a Lumie lamp and alarm clock and it's been a SAVIOUR -especially in the winter months. I wake up really easily and naturally to light and bounce out of bed when it's light in the summer, but when it's dark I really struggle. They mimic sunlight gradually to wake you up – I don't even need the sound on as the light does just the trick, it's such a lovely way to wake up.
Lumie Bodyclock Light Alarm Clock is available for £50 from Amazon.
Favourite energy hit while you're on the go?
I like to spritz on perfume or I've recently discovered Scentered Aromatherapy Balms. They do the most amazing little sticks of aromatherapy balm for different things like to calm you, awaken you and focus – you rub some on your temples or wrists and breathe – it's the most lovely experience when you're on the go.
What gets you pumped before a workout? 
KILLER MUSIC! I hate working out without music, when my wireless earphones die mid-way through a run it's the worst! I always update my workout playlist with fun, upbeat and exciting tracks – they really motivate me and listening to them just before I head out really get's me in the mood – it's such a good motivator, especially if you're feeling a bit sluggish or reluctant. I love anything by Portugal The Man or The Black Keys – quirky, but I love working out to them.

Your favourite 4 pm fix? 
Last year I started using the Bach's Rescue Remedy Plus with vitamins and started to use it instead of a mid-afternoon coffee. I definitely noticed being more mentally focussed and now it's a nice ritual I have. I keep one in my handbag and one on my desk and put some on my tongue when I'm lacking energy. Plus they taste amazing – like lemon and elderflower!
Your pre-party energising tip?
Totally boring tip but I ALWAYS make sure I make myself sit down and have a good, big, glass of cold water! It is way too easy to forget to drink sometimes and then we wonder why we're so tired.  The amount of times I've felt groggy and exhausted and realised I've had absolutely no water.
What always lifts you up?
If I'm at home working and find I'm lacking energy and focus, I stick on a nice, chilled playlist on YouTube or Spotify, make sure my space is tidy, light an incense stick or my favourite candle (Yankee Snowflake Cookie
 – I burn it even when it's not Christmas) and rub a bit of hand cream in.
Abi Dare
Followers: 19.9k
Follow her for: cute cats, rainy day shots and interior design inspiration
The schedule: 34-year-old Abi Dare is a freelance writer and photographer with a passion for minimalist design and travel. When she's not blogging, writing articles or taking pictures she's working full time on her Instagram. 'I'm essentially running my own business so I'm always 'on'. Even just a quick browse through social media is work, for me! I'm not complaining though – I wouldn't do anything else!'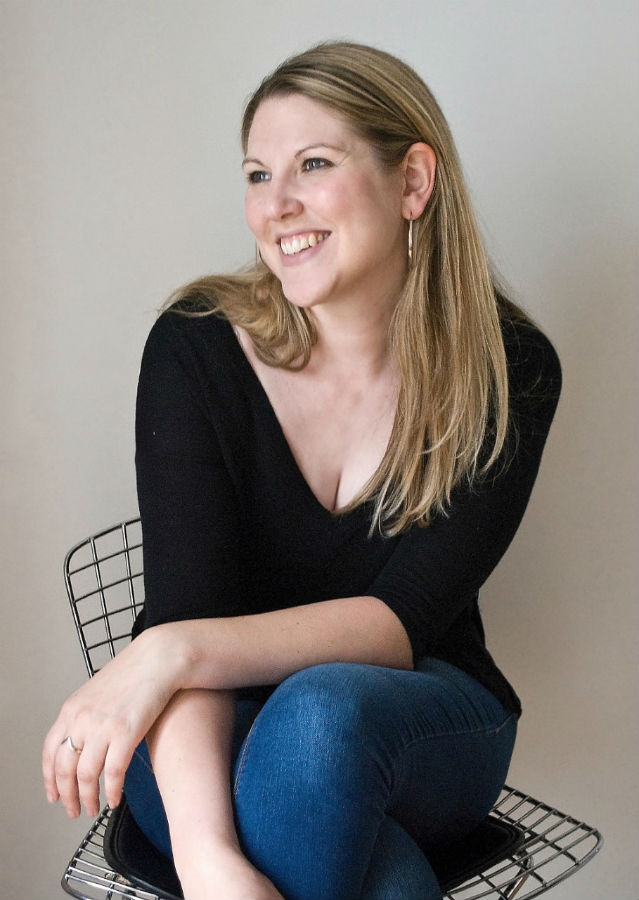 What gives you energy when you're feeling low?
Going for a walk in the fresh air – it always clears my head, makes me see things from a different angle, and makes me feel refreshed, calm and ready to face new things. I live in the middle of a city so I go to my local park or the common near my house. I like to head to a green space where the air is a bit cleaner and I can see a bit of nature.
What wakes you up in the morning?
Coffee! I tend to start the day with a coffee in bed while I check emails and social media. I generally find I have more energy throughout the day if I ease myself into it this way, though it's not always possible depending on my schedule.
Favourite energy hit while you're on the go?
Water. Keeping hydrated is key to my energy levels, so I always have a bottle of water with me. I try to take a reusable bottle filled with tap water when I go out and about, rather than buy throw-away plastic ones, and I sometimes add mint, cucumber or fruit for a bit of flavour.
Healthista loves BRITA's Fill & Go Bottles (they're BPA free).
What's your favourite 4 pm fix?
A break from the computer screen and a cup of green tea with lemon or ginger is great for recharging my batteries in the middle of the afternoon.

Your pre-party energising tip?
I have a shower with a zingy shower gel or body scrub. I'm a firm believer in the power of scent, and it helps get the circulation going too. My favourite is the coriander shower gel by Swedish brand LA BRUKET, which I first tried in a Scandinavian hotel a few years ago. It smells wonderful and it makes me feel calm, refreshed and clear-headed
LA BRUKET No.86 Shampoo Coriander/Black Pepper is available on Amazon for £21.
What always lifts you up? 
Playing music, singing along badly, and occasionally dancing around the kitchen! I love old classics like ABBA – cheesy but they always work!
Jade Joselyn
Followers: 81.4k
Follow her for: bikini bodybuilding, paleo pics and workout motivation
The schedule: When this full-time fitness blogger and YouTuber isn't hitting up meetings and London's biggest fitness events she's planning, filming, editing and creating content for her social media sites. Exercise keeps this Insta-famous 23-year-old busy as she'll head to unique workout classes in the day and even head back to the gym for a second session to split up her cardio and weight training – if we want to know anyone's energy hacks, it's this lady.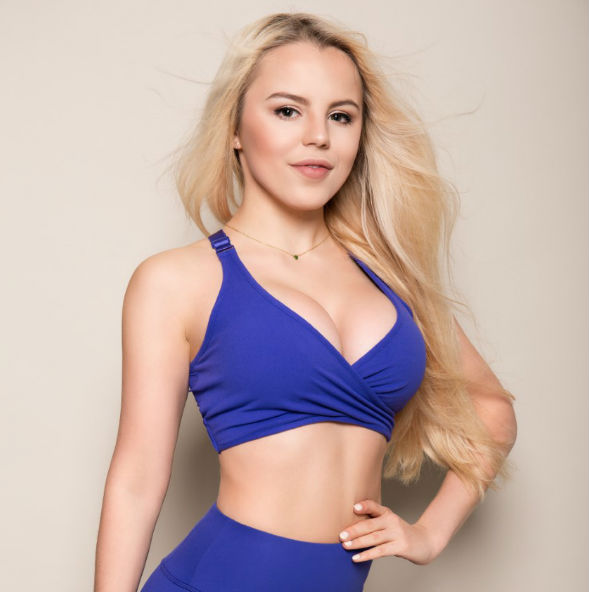 What gives you energy when you're feeling low?
I love to have either a coffee or a natural energy drink like Tenzing before hitting the gym. I love it because all the ingredients are natural unlike the majority of energy drinks on the market. The flavour is super unique as well so I often find myself craving it during the day.
What wakes you up in the morning?
I find it really motivating that every day is a chance for a fresh start. If I missed a gym session or didn't get enough work done or maybe ate a little crappy the day before I used to wake up feeling bad about it. Now, I focus my energy on being excited for a new day and that I can do whatever and be whoever I want. If I don't get everything done well that's ok because there is always tomorrow!
Your favourite energy hit while you're on the go?
On a warm day, I love a cold energy drink before the gym, as long as it's an all natural, plant-based one  – I find they really improve my mood and knowing I've had them always makes me push a little harder. I also love snacking on raspberries because of how sweet they are. And if I'm in a rush I always bring a banana out with me just in case I can't get to a shop or am commuting on the train.
What gets you pumped before a workout?
Nothing beats a good music playlist when I need that push! I have two playlists that I listen to in the gym, one is a little more 'badass' and is mostly rap. The other is full of my favourite cheesy hits from the 80s and one hit wonders. If I ever need to perk myself up I listen to that but when I want to lift heavy and feel strong I put on the rap playlist

What's your favourite 4 pm fix?
Usually, in the late afternoon, I make myself a protein shake. This is usually after I workout and is the perfect things to keep me full after the gym and hold me over until dinnertime. Having a protein shakes means I eat enough protein to fuel my workouts but also is a sweet treat as an alternative to a sugary chocolate bar. If I want the energy but something less heavy, I'll opt for a natural energy drink like Tenzing (see above).
What always lifts you up? 
Taking time out to focus on my goals and planning out how I can achieve them. I always feel so motivated and inspired after doing this. This usually involves looking at old photos and watching old YouTube videos to see how far I have come. Progress isn't always linear but by being consistent you will get to where you want to be eventually.
Dr Anjali Mahto
Followers: 12.2k
Follow her for: real talk on skincare
The schedule: When she's not seeing patients in her Harley Street clinic, appearing on national television or writing for national newspapers this 37-year-old consultant dermatologist provides skincare advice and debunks skin-related myths for her thousands of social media followers. Did we mention she's just released an amazing new book, The Skincare Bible: Your No-Nonsense Guide to Great Skin
?We need this in our lives, even if just for the coffee-table-friendly pink front cover alone.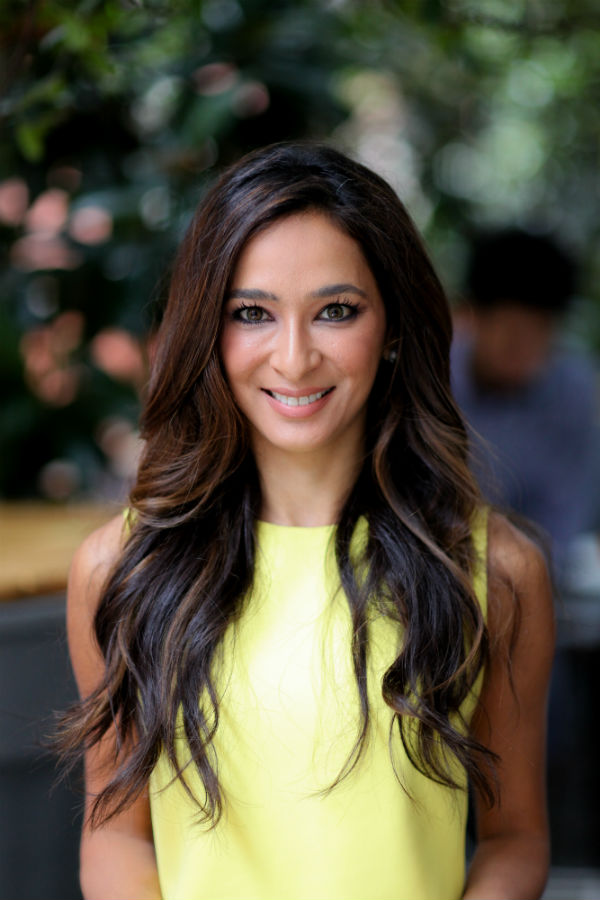 What gives you energy when you're feeling low?
If I'm feeling low then I usually motivate myself to do a short, sharp burst of exercise – I tend to go to a HIIT class or go for a walk outdoors.  I'm lucky because my gym is literally at the bottom of my road and despite living in London, I'm also very close to Parkland Walk, Waterlow Park and Hampstead Heath. Even though I live in a flat without a garden, greenery isn't too far away!  Getting some fresh air always helps with energy levels, especially a brisk walk on a cold but sunny day.
What wakes you up in the morning?
I am not a good morning person, I have never been. I'm sure my 24-hour body clock isn't set quite right. I'm that person that has three alarms and still manages to hit the snooze button.  I find I often properly wake up when I'm in the shower, slightly confused about how I got there, mid-shampoo.
Favourite energy hit while you're on the go?
On clinic days, my meal times can be erratic and often have to fit in between patients. On non-clinic days, I'll either be in the gym or meetings so often out and about.  I tend to keep a bag of nuts (I love cashews) for emergencies if i get hungry and need to maintain energy levels. I also like the Pulsin Raw Choc Brownie bars and if I'm organised, there will be a stash of those too.
What gets you pumped before a workout?
I like to have coffee an hour before a workout – fairly strong with either dairy milk or almond milk – depending on what's in the fridge.  I've had genetic testing which shows I'm lactose intolerant but I'm usually fine with small amounts of dairy products so I don't cut it out of my diet.

What's your favourite 4 pm fix?
A handful of nuts or coffee!
Pre-party energising tip?
I tend to do things that I know will improve my mood during the day.  Making sure I have a blow-dry planned before a big night and loud music as I'm getting ready all help!
What always lifts you up? 
Music and exercise always do the trick.  A spin class, putting on music I enjoy and singing along badly or dancing around in the kitchen always picks me up! Failing that, a glass of wine with my favourite people will always leave me energised and positive.
Maxine Poulter
Followers: 34k
Follow her for: fitness tips, positive vibes and food porn
The schedule: Not only is Maxine a qualified personal trainer but she works a full-time desk job in  Talent Acquisition for Amazon 'it's a business strategist role' she tells us. The 26-year-old also admits that London's social scene also keeps her extremely busy, 'there are so many restaurants and bars I want to go to, workouts I want to try – and I also love being a tourist from time to time!'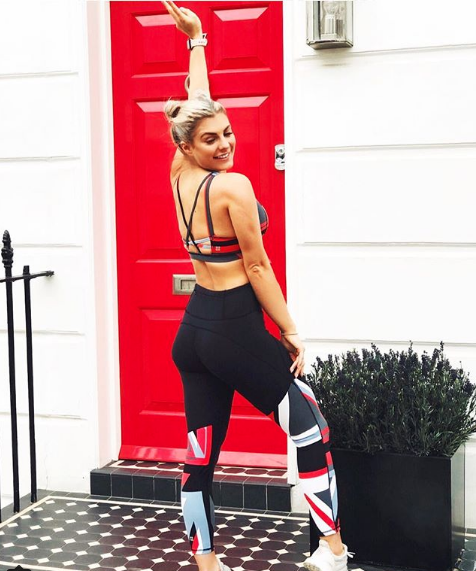 What gives you energy when you're feeling low?
When I'm feeling demotivated and low, the biggest 'perk up' for me is speaking to my mum or my boyfriend! I honestly think that energy is infectious and I'm very lucky to be surrounded by so many positive lights. Social situations and negative people often affect mood, so I do my utmost to ensure that I avoid this negativity. After all, positivity breeds positivity.
What wakes you up in the morning?
Showering with a refreshing shower gel – anything mint is FAB. And I also really love a hot lemon water, I think it's probably the citrus or the vitamin C but something about it makes me feel completely revived.
Favourite energy hit while you're on the go?
I love eating any kind of natural protein or a carby snack for an energy hit while I'm on the go. This includes foods like almonds, dates, hummus in pitta or a vegan vanilla protein shake with almond milk.
What gets you pumped before a workout?
I workout in the morning so breakfast is what gets me ready to exercise! For me, that means either homemade granola, soya or coconut yoghurt and berries, or eggs and spinach on sourdough.

What's your favourite 4 pm fix?
One word – Popcorn. Propercorn lightly salted is my ride or die! I always have a packet on my desk or in my cupboard at home.
Pre-party energising tip?
I usually have a good dinner before a night out, but really the main thing for me is MUSIC. Music can perk me up and gets me ready to go and socialise however hard my week has been. My favourite song is a bit random, it's Bill Withers 'Lovely Day' I play it when I'm getting ready for work after the gym and it always makes me so happy.
What always lifts you up? 
Working out! The endorphins I get from a workout always set me up for the day, especially when I know I have a busy working day ahead. A great training session helps me to clear my mind of clutter and become determined to succeed at all of the things I need to get done.
Emma Spencer
Followers: 27.3k
Follow her for: city break inspo and style tips
The schedule: 'Creating content for The Emasphere keeps me so busy!' explained the Australian fashion and travel blogger. When she's not shooting new outfits, editing photos and videos, writing articles or testing products she's researching the best locations to photoshoot and finding the best places to eat, drink, stay and shop. In her downtime, she's practising yoga or rustling up veggie meals in her hometown of Liverpool.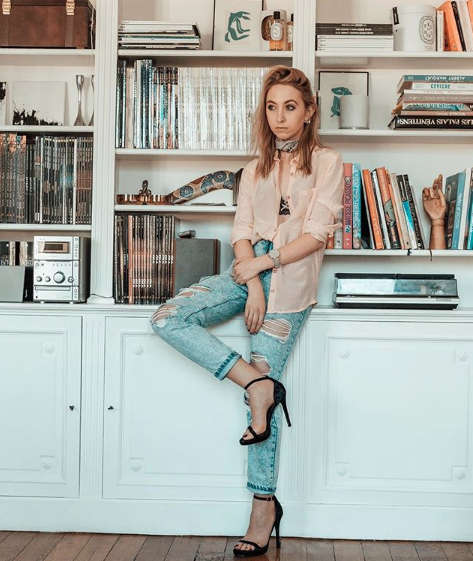 What gives you energy when you're feeling low?
Exercise, it always gives me a boost of energy! I love doing yoga in the afternoon to break up my day, or even going out for a walk – the fresh air really helps to clear my head. Whenever I feel tired or have brain fog, doing exercise always helps. And if I'm really in need of a treat, I love 90 percent dark chocolate. It's good for you and it gives me a boost of energy.
What wakes you up in the morning?
I either have warm water mixed with lemon juice (I squeeze one whole lemon) or apple cider vinegar mixed with water (depending what I have in) every morning. This not only makes me really fresh and healthy, it also helps to kick start my digestion for the day. Then I hit the shower, but before I jump in, I dry body brush my body. This helps with lymphatic drainage, circulation and cellulite – it's honestly a little miracle beauty treatment! After I've enjoyed a warm shower, I turn the tap to cold for the last minute or so, which makes me feel super refreshed and rejuvenated. This little trick also helps with muscle recovery after exercise and aids with circulation!
Your favourite energy hit while you're on the go?
I always have water with me, I think it's so important to keep hydrated throughout the day. I really do get tired, cranky and headachey when I haven't had enough water. I'm also a big coffee fan too, so I love grabbing a coffee if I'm in need of an instant energy boost. An almond or oat milk cappuccino is my coffee of choice, although I tend to choose espresso when I'm travelling in Europe.
What gets you pumped before a workout?
To be honest, if I'm doing a dance or boxing class, the workout pumps me up anyway! So I don't tend to need anything to give me the energy to do a workout, as I know the benefits it'll give me! I find getting into a good routine is the best way to ease exercise seamlessly into your life. I just make sure I do a little bit every day. When you work for yourself you can tend to get caught up in the work and you put off exercise, so I make sure I make time in my day to do a workout.
What's your favourite 4 pm fix?
I love having some kind of herbal tea with 90 percent dark chocolate or mint dark chocolate, or mixed nuts and blueberries. I've been really into unique teas recently. One I particularly love is a digestive tea, which is made with fennel seeds. It's an acquired taste, but I love it!
Healthista loves Erbology Sunroot Loose Leaf Tea, £2.99.

Pre-party energising tip?
I sleep-in and have a lazy morning (if time allows). I also make sure I've taken all my vitamins that day, including vitamin d, c and b12. I've actually just started using GP Nutrition's three-day vitamin boost kits and they're wonderful. They have an SOS pack, which is great to give you energy and cleanse your body before a big night out, especially if you're planning to have a few too many vinos. I also tried a vitamin drip treatment before I flew to Australia last year and I LOVED it. Amazingly, I didn't have any jet lag and I was full of energy. I've heard the drips are fantastic to have before a night out, which I can totally imagine they would be.
What always lifts you up? 
Exercise always makes me feel so much better! Just taking myself away from whatever I'm doing to move and stretch my body really gets the blood flowing, and makes my brain sharper and my body energised.
Pamela Higgins
Followers: 13.3k
Follow her for: mouth-watering recipes and cute-as-a-button baby pics
The schedule: Pamela is mainly kept busy by her energetic 10-month-old baby. But on top of that, she runs her own business as a freelance recipe developer and is constantly working with food brands to come up with delicious new treats. She's a blogger, restaurant reviewer and is always hitting food events in the Manchester area. She also works out AND goes for a five-mile walk every day, all while staying on top of her social life and tells us, 'life is mad but that's how I like it!'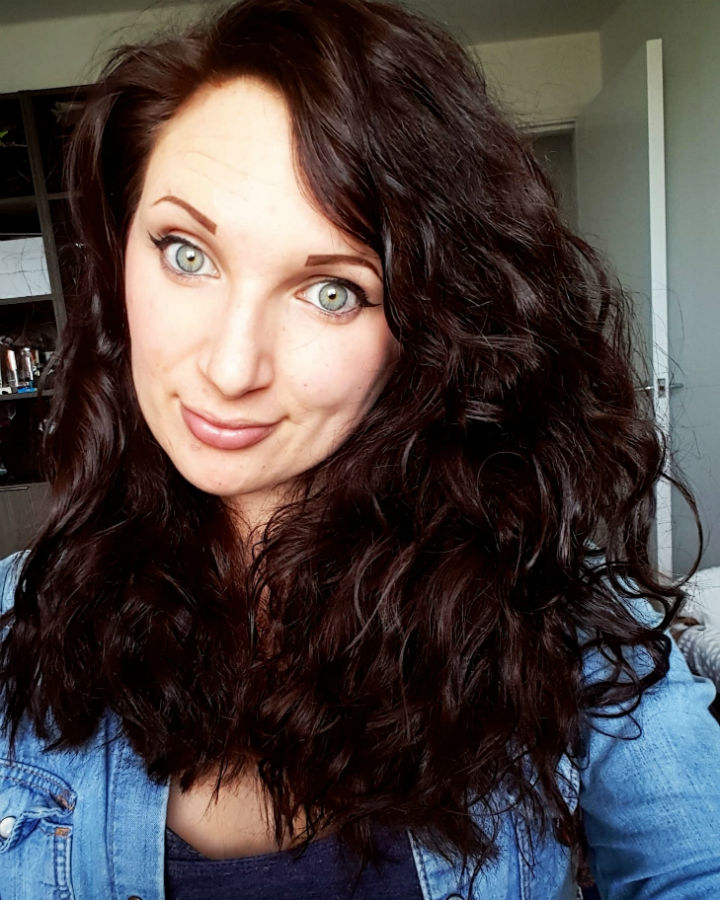 What gives you energy when you're feeling low? 
Exercise and music! Even if I'm feeling tired, whacking on my favourite tunes and getting my heart pumping – especially outdoors – really gives me a boost.
What really wakes you up in the morning? 
I've always been an early riser and a morning person – as soon as I get out of bed I have energy – but coffee helps! Once I've played with my baby and given him breakfast (which is usually early anyway) I do a workout at home – that sets me up for the day.
Your favourite energy hit while you're on the go? 
A banana is always a winner, or I have one of my homemade oaty energy bars on hand – they're great for fuelling my 5 mile walks with baby Tom in the pushchair in between work!
What gets you pumped before a workout? 
I like to have a coffee before I workout and I tend to do it before breakfast – it's better for me on an early stomach. I love refuelling with a good breakfast – afterwards!
What's your favourite 4 pm fix? 
A handful of dried fruit and nuts or seeds, a smoothie or a raw energy ball – made with dates, nuts, protein powder, nut butter and cacao powder for an extra caffeine boost.

What always lifts you up? 
Fresh air, going for a brisk walk and techno music. I also love playing with my baby with my husband and making him laugh, or meeting up with my friends and having a good catch up – they're all great mood boosters.
Angelique Panagos
Followers: 7.5k
Follow her for: nutritional advice, baby pics and Insta-worthy recipes
The schedule: As a new mum, nutritionist and author of The Balance Plan: Six Steps to Optimize Your Hormonal Health, Angelique is one seriously busy woman. 'My days are filled with a mix of looking after Isabella, seeing clients in clinic, writing up client programmes, running workshops, writing blogs and press pieces, filming either for my own channels or with brands and TV, podcast interviews, giving presentations, getting movement in, cooking, recipe development, hanging out with my husband, spending quality family time, and of course social media' – phew!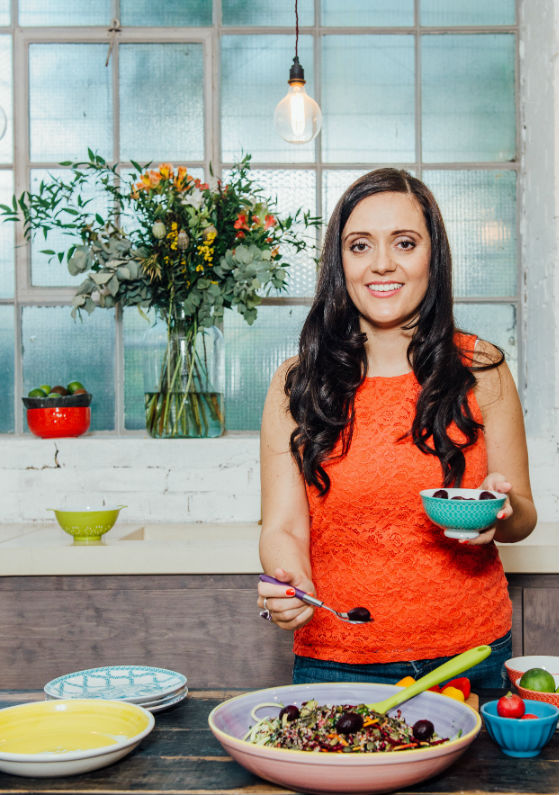 What gives you energy when you're feeling low?
As a new-ish mum running a busy practice I can certainly relate to feeling low and lacking energy. I don't function well when tired so I aim to 'eat for energy' the majority of the time to avoid that low feeling. I do this by following my 80/20 rule, and eat a whole real food diet of protein, goods fats, loads of vegetables and complex carbohydrates for those all important B vitamins 80 percent of the time. I also avoid sugary foods, caffeine and refined carbohydrates (all the things I would have grabbed in the past when tired) to keep my blood sugar levels balanced to avoid those peaks and troughs. Of course this doesn't always go to plan.
What wakes you up in the morning?
First up its cuddles with my little one and then a shower and a protein-rich breakfast like eggs and avocado with either a herbal tea or lemon water, followed by some kind of green smoothie – Some of my go-to favourite ingredients are spinach or kale, cucumber, celery, mint, fennel, courgette, flaxseeds, nut butter, ginger, beetroot, red pepper, chia seeds, matcha and cinnamon – not all in the same smoothie of course!
Healthista loves Celebrate Health's Cocoa & Berries Flaxseed, £7.99.
Your favourite energy hit while you're on the go?
A green smoothie, every time! I search high and low for them if I am out and about. If they are nowhere to be found I will settle for a bar of sorts like a Deliciously Ella Ball, Paleo Bar or Pulsin bar. We really are spoilt for choice these days.
What gets you pumped before a workout?
I personally can't exercise straight after a meal, so I make sure on a training day my meals are well timed and balanced. My mental attitude gets me pumped and then it's normally water, a green smoothie or a piece of fruit before. I have tried many other things, but they just either leave me jittery or thinking about my stomach the whole time.

What's your favourite 4 pm fix? 
After what feels like years of practice I have managed to get the balance right and seldom need anything  these days which is totally different to how I used to be a few years ago. But if it gets to that point, I tend to grab some fruit with nut butter and cinnamon (I know, so rock 'n roll).
Healthista loves Pip & Nut Honey and Almond Butter, £4.29.
Pre-party energising tip?
These days I am not out much (or at all) in the evenings as I've got a little one. So when I do it's a big planning session and my food during that day is definitely on the planned list. I do love a matcha tea/latte/iced latte or anything matcha with a sprinkle of bee pollen – I find that if I really need the pick me up it does the trick without making me jittery like coffee does. In my twenties and early 30's, it used to be a shot of tequila or a glass of prosecco- how things have changed.
What always lifts you up? 
There are a few things to choose from depending where I am; a shower, 10 reps of deep breathing, a short, guided meditation, a power nap, a brisk walk, workout or yoga stretch.
Joy Ogude
Followers: 6.9k
Follow her for: afro-beats workouts and a positive feed that will make you smile
The schedule: As the Instagram handle suggests, Joy is a physiotherapist working in London. She splits herself between three different clinics in the city, does online consultations and visits her clients at home and at work. And if it's not her job keeping her busy, it's her social. She takes photos, films and edits videos for her YouTube channel and even runs a live workout class,  'I spend a lot of time researching new Afrobeats music and new workouts in preparation for my Facebook live.' And when she's not hustling hard, Joy is hitting London's biggest and best fitness classes.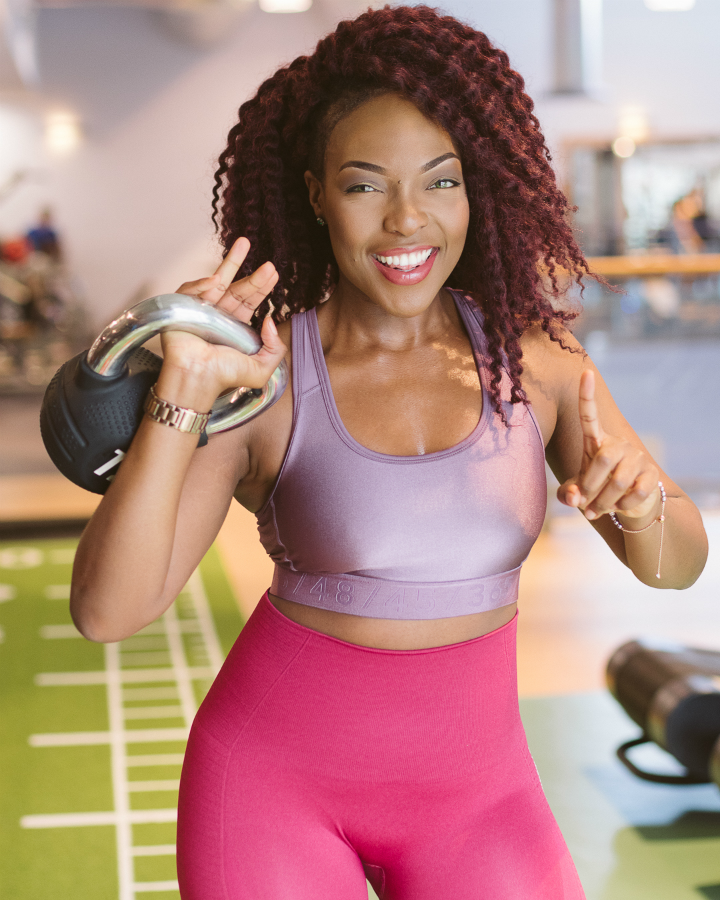 What gives you energy when you're feeling low?
A good Afrobeats workout. It's exactly why my #SweatWithJoy Facebook Live workouts are strictly Afrobeats (usually on Saturday at 9 am UK time on my Facebook page). People think my workouts are dance-based because they see the sweaty instagram dance videos (some of which have gone viral) but they're actually High-Intensity Interval Training (HIIT) and pretty intense – but to Afrobeats music. The dancing only happens in between the burpees and jump squats. Workouts don't come naturally to me so I need something to keep me going and Afrobeats just does something to me – it's like a switch in my brain!
What wakes you up in the morning? 
A good breakfast. A hot one is usually omelette based and a cold one might involve a Nutribullet. I have also been known to eat sea bass in the past for breakfast…
Your favourite energy hit while you're on the go?
I simply try to eat properly. On a bad day, the things I eat on the go are too sinful to say! I sometimes make myself a home-made shake though on the days I'm being good. It usually contains some form of peanut butter and protein powder and is quite easy to take out with me. I try not to buy protein shakes on the go as they're often not always as healthy as they seem.
What gets you pumped before a workout? 
I actually tend to work out fasted as I'm a morning person (albeit in denial).
What's your favourite 4 pm fix? 
Do people eat at 4 pm? Really? I just eat when I can, depending on my work schedule. I don't have any strict principles. Perhaps I should but I don't believe in that.

Pre-party energising tip?
Would it be bad to say if I'm feeling tired, I simply don't go out? Sounds boring but I'm afraid it's true. If I really have to, then I simply eat a good meal. You get all your energy from food and I'm not big on energy drinks or boosts etc. They sometimes contain a lot more harm than good. I also tend to get ready to music, whilst I'm putting make-up on etc – really gets me in the mood.
What always lifts you up?
Being in the company of my nearest and dearests. I'm such a people person, especially people I love. Being around family and friends makes me feel amazing, every time.
Skaiste Pakalnyte
Followers: 13k
Follow her for: blog posts, street style and serious food envy
The schedule: When she's not writing, shooting, picking out locations and creating content for her online lifestyle blog, this style-savvy 25-year-old is building her career as a marketing consultant, running to meetings and events around the capital and of course keeping her eyes open for the best fashion pieces to showcase on her Instagram.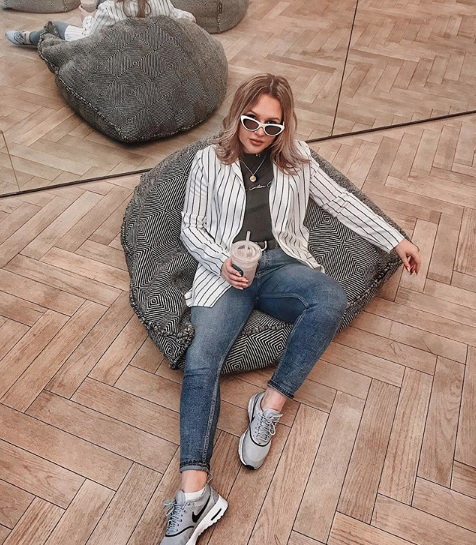 What gives you energy when you're feeling low? 
Thinking about the things that motivate me is what gives me energy. If I'm feeling low at the end of a stressful day I look forward to going to the gym / a class and work out to energise myself back on track, a workout can really lift my mood!
What wakes you up in the morning? 
My alarm! Without my alarm, I don't think I could wake up on time to anything. My body loves to sleep and I do need it in order to wake up refreshed and energised. I find myself less at ease if I didn't get my 6 – 8 hours of sleep.
Favourite energy hit while you're on the go? 
Coffee definitely helps me stay energised throughout the day, I love the taste of it, I like that it gives me the boost that I need – I can pretty much say coffee is my favourite obsession.
Healthista loves Rebel Kitchen Coffee Mylk, £1.89.
What gets you pumped before a workout? 
I don't use any particular powders or drinks to get me pumped before a workout, I tend to start with a 10-minute cardio run or use the stair master machine to get myself up and going and wake up my muscles (and myself).
What's your favourite 4 pm fix? 
I love hot drinks so I do tend to have a cup of tea around 4 pm, possibly my second and last coffee of the day around that time too. Otherwise making plans for the evening is what keeps me motivated. Even if that does mean going back home to lay on the sofa and watch a good movie on Netflix with my boyfriend – I keep myself organised and plan in my up and downtime.

Your pre-party energising tip?
I'm a morning person so staying up late at night is something I have to work on. I make sure I have eaten well throughout the day otherwise I can get quite tired very quickly at the end of the day. An espresso martini is one of my favourites when going out to keep me feeling energetic.
What always lifts you up? 
For me, staying organised is key. Once you plan out what time you're going to the gym, when you're doing admin or on-the-go work you simply don't have the time to hesitate too much. I find that keeping myself organised is what lifts me up in all situations.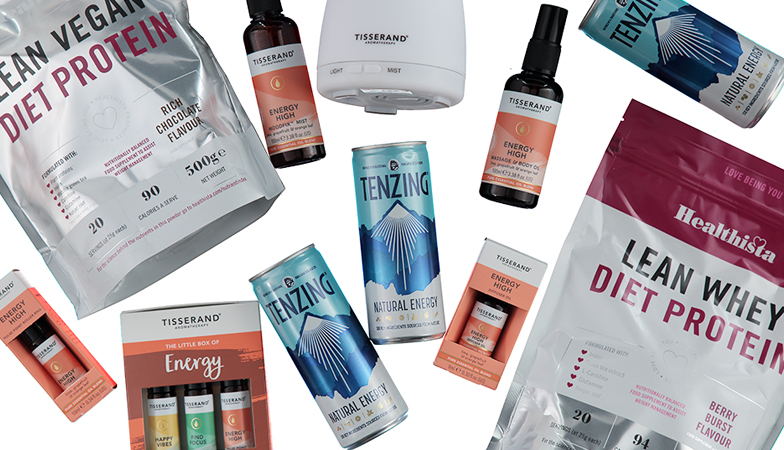 We want to know about your energy levels! Take our 5 minute survey for a chance to win £250 worth of gorgeous Tisserand aromatherapy products, along with Healthista's Lean Energy Protein range and a month's supply of Tenzing, natural energy drinks.
Read more
What's REALLY in your energy drink?
6 reasons social media is making you unhappy (and what to do instead)
26 healthy food hacks these top Instagrammers use every day
7 plant-based recipes these healthy Instagrammers love
Healthy snack hacks these 20 top influencers swear by
Like this article? Sign up to our newsletter to get more articles like this delivered straight to your inbox.