Ever wondered who's behind Hollywood's best action bodies? Meet personal trainer Sam Eastwood, the celebrity trainer that says lifting weights is not the way
Personal trainer Sam Eastwood spends her days making actresses like Mission Impossible's Rebecca Ferguson get seriously sweaty. She worked with the star on the previous film and she's back to build the bodies of the latest spy sequel. And that's not the only brush with Hollywood that Eastwood's had. Not only is stunt director Wade Eastwood her hubby but she's been working on film sets for the good part of her career with a list including Jack Reacher 2, The Mummy, Mission Impossible 5 and 6, Terminator 5 and Inferno (to name a few). While she's sworn to secrecy when it comes to her celebrity clientele (and by that we mean she's signed a lot of NDAs), every now and then one slips through the net. English actress Vanessa Kirby (from The Crown) recently tagged Eastwood in an Instagram post and rumour has it that the trainer is working with her in preparation for a big upcoming role.
While she was taking a break from training the celebs (he's currently training on the set of Mission Impossible 6), we caught up with Eastwood to find out her tips on training and how to get an action-film ready body. After having a baby in 2009 and seeing the magical ways in which Pilates affected her body, Eastwood trained as an instructor. Today she still uses Pilates as a base so her first top tip is unsurprising…
Use Pilates as your roots
'The first time I did Pilates was in a studio in LA and it was with an amazing woman called Marie Jose Blom – I was blown away, I had never ever felt that connection with my body before. It's strange because it's a very thoughtful exercise – that's what sold me.
It's good to challenge the body but you don't have to lift heavy.
I think people associate it with a boring hour spent exercising and it gets a bad reputation, especially in England. It's still cool in LA but it's not as cool here in the UK. I think it's associated with older ladies who have bad backs but there's a reason why it has been around for such a long time. It's all about posture, balance, strength and flexibility all in one movement and it's all about the anatomy of the body – it's actually quite scientific. If you do some classic, traditional Pilates it makes you feel like a ballerina, you actually move better. You can't really appreciate how hard it is just from watching a class because you don't really know whats going on inside of the body but it's really difficult, especially to get the form perfect.
Pilates should be your roots, it should be your blanket exercise and then go do whatever else you want to do on top of that. It sets your body up to be able to do anything. When I was having a baby I had to rehab myself from the inside out, I really saw the difference because my body had been brought back to zero. Essentially, I had an injury because my body had been through trauma. But within six weeks I saw a massive difference. And I know I would not have had that if I'd done CrossFit or just been running.'
Don't stress about trying to lift heavy
'Everyone is lifting heavy weights right now but just stick to what you love doing. It's good to challenge the body but you don't have to lift heavy weights to do that. With my clients, I'm all about using low weights with high reps and perfect form and it gives them that gorgeous, svelte, feminine body. Generally, I'm not going to use big weights. I get the theory, I understand why others like to use them but it's just not for me. I work with a bunch of trainers who have similar clients to me but really use heavier weights and I see the difference in the bodies and for me, I want my clients to stay feminine. Unless they're on a mega weight loss plan, it's not the way I'd like to train. I stay away from those heavier weights because people lose their form. It's really difficult for women to lift heavy weights without using the muscles that I don't think they should be using.
When I do use weights I add weight to the entire body. So I'll do big movements such as side lunges but with weights so really you're just adding additional weight to the entire body and not concentrating it onto one area. The only times I wouldn't do this is for the arms and for some ab workouts. You can do specific exercises such as weighted arm circles which is fabulous for the entire shoulder girdle and the rotator cuff and for setting up your upper back so that you can go running without ending up too hunched over.'
But that doesn't mean you shouldn't push yourself
'I feel like people often don't push themselves hard enough within their training session. People aren't comfortable with the idea of being exhausted and being out of breath. I always say to my clients that as soon as you feel like you can't do anymore, do two more – that's when you start to improve. The human body is designed to survive so it will hold on to fat storage for as long as possible until all of a sudden you will start to see results. Depending on the person and depending on your metabolism it could be a week or it could be five weeks. It is disheartening when you're working your arse off and you don't see results instantly. There's a saying out there that as soon as you get on a regime that you stick to, you'll start to feel the results within two weeks, you'll start to see the results within four weeks and the world will start to see the results within 12, which I think is a pretty good general rule. Stay consistent.'
Lace up those trainers and go for a run
'I love running. I wake myself up in the morning and commit to it which can be tough – generally I say to my clients that you should know what workout you're doing the night before so you can get up, chuck your stuff on, make your coffee or whatever it is that you have to do prior to your run and just go – commit. It is a huge mental feat, it's tough but it's so worth it.
Running is a mega trim on the ENTIRE body
It's such an easy way to keep your body in check. It's so good for your brain, it's so good for your mind, it wakes you up. It gets your circulation going, your joints and your muscles moving brilliantly. It's such a great and thoughtless way to work out. You don't have to go that far, just 5k is great and if that's too much, build yourself up to it. If you were doing two or three 5k's a week you would see results really fast. I've got running plans on my website that really encourage weight loss. I have a programme called Get Set and works on toning and trimming but I always suggest my clients combine it with running. Running is a mega trim on the ENTIRE body.'
It's all about your attitude
'Really it's just about doing it. You've just got to start. It's just about the can-do attitude. Get a decent programme and commit. Print a plan out, stick it on your fridge. If you're struggling to commit to every single day, get a friend to do it with you and then you have to show up because then you have additional commitments to someone else and someone else's health. You've also got to find what you actually enjoy doing. With myself, I'm more about finding what you love to do. Start exercising and make it a part of your lifestyle and then it's so much easier to stick to it, especially if it becomes part of your social life.'
Feed your soul
'Because I exercise consistently, I feed my soul. I don't starve myself, I enjoy food and I enjoy going out for dinner as part of my social life. I just try and stay as clean as possible and I go for high-quality foods. So I don't eat any pre-packed food or pre-made food. I cook a lot, I eat a ton of veggies – my new thing right now grabbing a bowl, sauteeing some peppers, mushrooms and onions (that will be a quarter of the bowl), then I'll add some broccoli (that's another quarter) and then I'll add some protein like some chicken or a piece of fish and then some hummus and some spinach. It's a big meal so I'm satisfied but it's good food. It's full of colours – I try and make things as colourful as possible. But the best bit is that it's seriously tasty.
Dates with cashew butter will completely quench any cravings for sugar
…I don't have a cheat meal. I don't deny myself much I just don't overdo it. I eat bread, I love rye bread and avocado in the morning. My cheat item is probably just cocktails. I love a margarita with good quality tequila, Cointreau and lime with a splash of honey and that's it. I think there are choices with everything, even with cocktails. I could have gone for a sugar-filled, crazy, disgusting cocktail but my choice is the cleaner choice. I think a generally good rule for life is choosing the higher quality, cleaner versions of whatever the hell it is that you want to eat or consume.'
Fight those sugar cravings
'Sugar is the devil as we know. It's so addictive and it's amazing, I love it and it's very hard but I really do try to not overdo the old sugar… Dates with cashew butter will completely quench any cravings for sugar. I take the pip out and I stuff it with a teaspoon full of cashew butter – it's so good! It's delicious and everyone has to try it. There's also a powder called Glutamine which is brilliant for sugar cravings. During your monthly cycle, you crave sugar in week three so it's really good to take Glutamine then.'
Higher Nature Glutamine Powder is available for £12.85 from Healthista here. 
Supplement your diet
'Magnesium is a great supplement for anyone to take. I do really like Wild Nutrition – they're a great brand, they're all food based so actually the measurements seem less than other brands but you don't actually have to take as much because the body recognises it and their theory is that that's better for you. Magnesium is good for the entire body, it's just one of those densely nutritious supplements. It's good for everything, in the 90s everyone was taking vitamin C and now it's magnesium because it's such a fab all rounder. Apparently, people even crave chocolate because they're lacking magnesium.
Wild Nutrition Food-Grown Magnesium is available for £16.50 on Amazon here. 
I also like to take HCL which not that many people have heard of. It's basically the same acid that your stomach produces. By the time that you're 21 your stomach struggles to produce as much hydrochloric acid  (your digestive enzymes). It starts to deplete which means you can't digest your food as well so you can't gain all the nutrients that the food has to offer. Apparently, it also helps kill nasty viruses before they even get into your body.'
BioCare HCL & Pepsin supplements are available for £14.95 from Healthista here.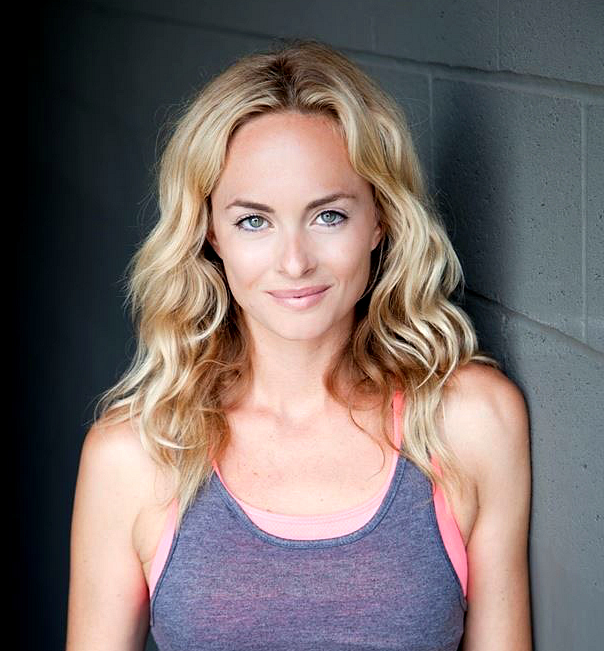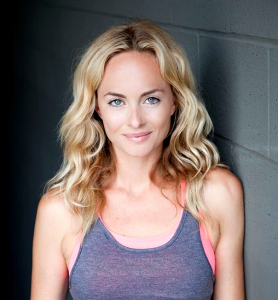 Known for her fast, effective results with Hollywood celebrities, Sam decided to share her approach to fitness with the new Get Set Body program – a digital workout community that helps users shape up A-list style.
Sam is an LBDC and Polestar Pilates trained instructor. She has a studio in LA and London and is mum to 8-year-old Nalah.
For more information on Sam and Get Set please visit www.sameastwood.com
Follow Sam on Instagram at @sameastwoodtraining
Read more
Celebrity trainer Secrets: This PT's workout is a favourite among British TV stars
How to get fit – celebrity trainer to Zoe Saldana reveals his 7 steps
Personal trainer to Strictly Come Dancing's Gemma Atkinson reveals how the star stays SO fit
Celebrity trainer secrets: Jennifer Aniston's yoga teacher reveals the key to a healthy life (and it's not yoga!)
Like this article? Sign up to our newsletter to get more articles like this delivered straight to your inbox.