Want to lose weight? A-list personal trainer David Kingsbury has trained Hugh Jackman, Amanda Seyfried and Jennifer Lawrence so he knows a thing or two about weight loss! Here are his tips
If anyone knows about weight loss and how to achieve it, it's A-list personal trainer David Kingsbury. His clients include Jennifer Lawrence who he trained during and in preparation for X-Men: Days of Future Past, and Amanda Seyfried for Les Misérables. Kingsbury is also great friend of Hugh Jackman's and has worked closely with him on a number of films, (scroll down to see a picture of the duo eating a burger together – as you do) and Kingsbury is also responsible for Jackman's Wolverine body. Here, Kingsbury exclusively shares his six top tips on how to get you on your way down the road of weight loss with Healthista.
1. Start

We've all done it – said we'll start on Monday but Monday never comes. We spend so much time researching exercise plans and what foods are good to eat but we never get round to the dreaded start.
'The main thing is to start. A lot of people spend time trying to get as much information together as possible which for the most part is putting off the inevitable act of exercising more and eating less,' says Kingsbury.
MORE: 30 Day Bikini Body Challenge
2. Burn more calories than you consume
Calories are important! According to the NHS to maintain your weight as a female you must consume 2000 calories a day within a healthy, balanced diet. The only way to lose weight is by being in a calorie deficit which means you are burning more calories than you are consuming.
The only way to lose weight is by being in a calorie deficit which means you are burning more calories than you are consuming.
'To be in a deficit, there's two ways to go about it – one with food, and the other with exercise,' Kingsbury explains.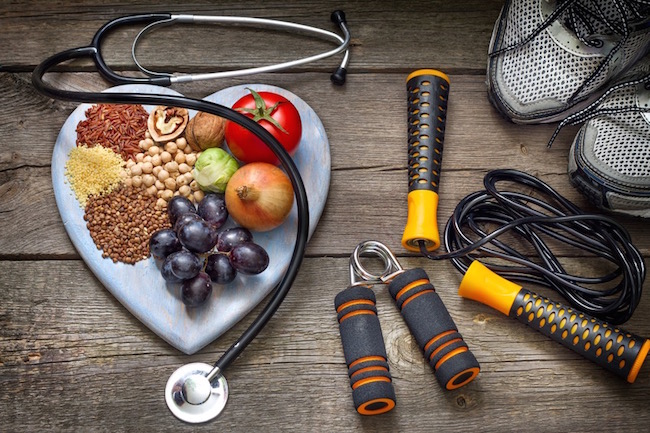 But counting calories may prove difficult for every day living. The latest research by Mintel reveals that well over one third of Brits don't know how many calories they consume on a typical day.
So what is the best thing to do to know how many calories we are consuming?
'The easiest way is doing a bit of research into the sort of foods you eat and finding out how many calories are in them. People will have healthy snacks and think that because they're healthy they are void of calories but some of the healthiest snacks are some of the most high calorie dense snacks you can eat,' explains Kingsbury.
An example of calorie-dense 'healthy'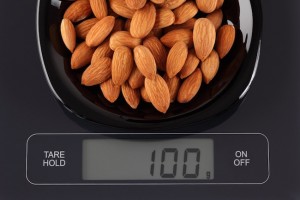 snacks are nuts, which contain 500-600 calories in 100g. People could easily snack on nuts all day and eat a 200 – 300g bag, which, for a woman trying to lose weight, could contain their daily allowance of calories, in the bag of nuts alone.
'It's about understanding what foods are calorie dense and looking at what foods contain different macro nutrients – is your meal predominantly protein, are there a lot of carbohydrates, is it predominantly fat? It's knowing the breakdown of foods,' Kingsbury added.

People could easily snack on nuts all day and eat a 200 – 300g bag, which,could contain your daily allowance of calories
My fitness pal is our editor's favourite calorie-counting app – it could help raise awareness on how many calories you are consuming in a day.
3. Ask someone who knows what they are doing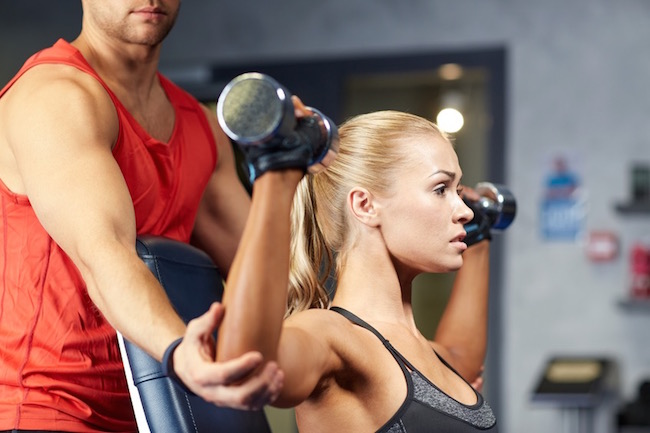 The best way to move forward on the road to weight loss is by asking someone who knows what they are doing. As mentioned above, the most difficult part to changing your life is starting. Often, getting a helping hand from someone who is knowledgable could push you in the right direction. It's easy to find help online but the exercise and meal plans you can find are not specifically tailored to you or your body, so it's best to get someone who can help your needs and desires.
'If you're starting out on something and you want to see results but don't want to spend time doing the wrong thing, seek advice from someone and you can be on an effective fitness and eating plan and you will see results more quickly,' says Kingsbury.

MORE: 5 ways your mind is sabotaging your weight loss
4. Do a combination of cardio and resistance training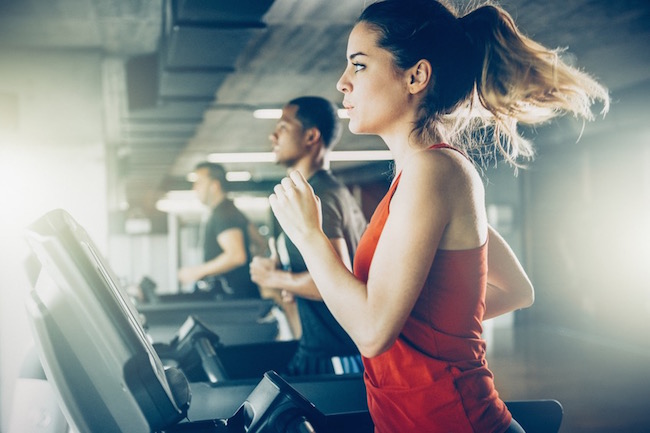 For the Healthista woman, David suggests doing a combination of cardio exercise and resistance training (which is important to help avoid injuries) – they will both provide huge benefits in terms of health but also in terms of results.
Throughout his career, David notices that many women are worried to do resistance training as they don't want to build visible muscle, but it is a really good tool for fat and weight loss, and it's quite difficult to build muscle unless that's what you're setting out to achieve.
David suggests that you do 4 – 6 sessions a week including an equal combination of resistance and cardio training. But what does this include?
'Some of those cardio sessions will be, for example, a one hour power walk or a two hour walk on the weekend. So it's about being active as well as exercising or training,' David explains.
If someone has access to a gym, resistance training could include doing exercises on the cable machines or doing leg press. Alternatively, lunges and squats are good examples of resistance training with body weight.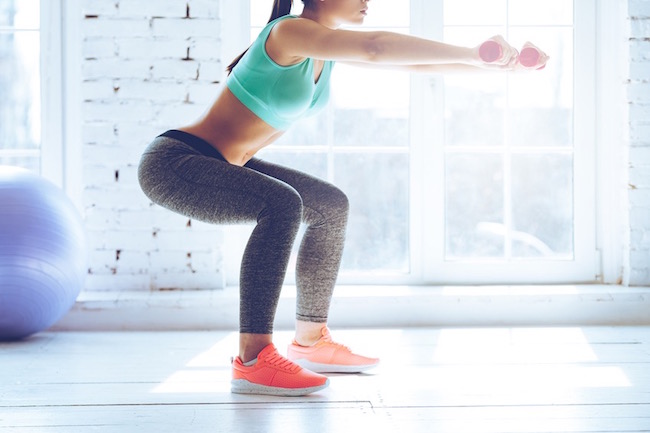 MORE: 7 running songs for your summer playlist
5. Use your time effectively
Kingsbury appreciates that each individual is completely different in terms of their size, how many calories they should be consuming in a day and how much exercise they should be doing, but shares his tips on burning calories and boosting fitness for someone who doesn't have much time to work out.
'If someone only has half an hour, interval training can be more effective for cardio; for example, spin your legs gently on the bike for a couple of minutes then do a one minute sprint and repeat that several times,' says Kingsbury.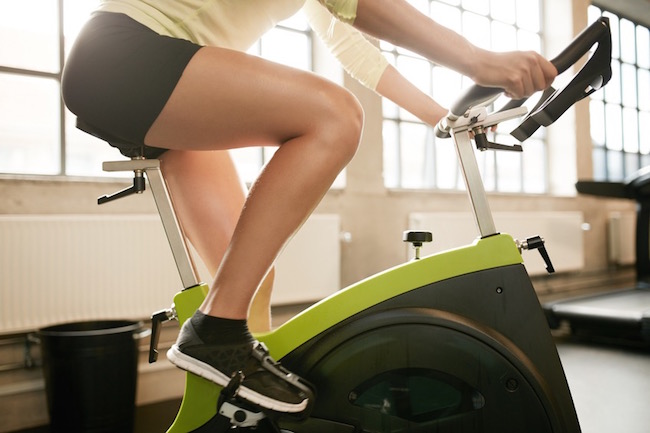 MORE: 7 REAL reasons you're not losing weight
6. Follow a meal plan 
It's easy to find a general online meal plan and follow it, but David believes in tailoring meal plans for each individual (see example below). When he plans meals for his online clients there are many factors which need to be considered when deciding how many calories a day someone should be consuming; for example, height and weight are important but also waist measurements. The larger someones waist measurement generally the lesser their ability to handle carbohydrates or use them effectively. Another thing to take into consideration is 'how many hours of exercise per week you do whilst you're following this meal plan?' The calories someone consumes is completely dependant on their activity levels as well.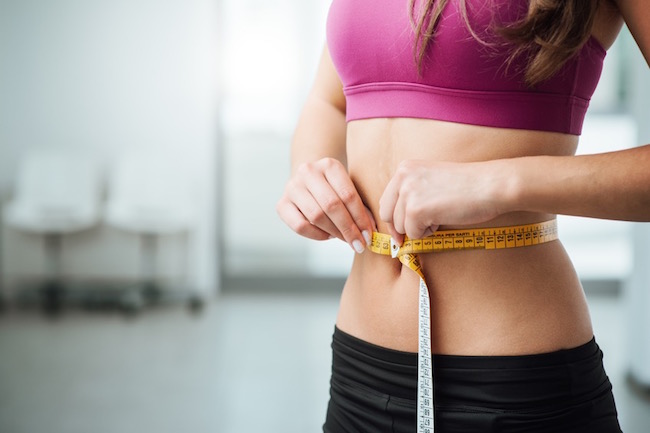 But what about 'cheat' days? We all experience cravings for naughty foods, a quick sweet treat to boost our mood on a Wednesday afternoon, it's only human. But we have to appreciate that the more naughty foods we eat, the slower our progress will be.
David doesn't like calling them 'cheat meals' but says that it's just a meal where you can be flexible with what you're having. How many 'flexible' days you have will depend on your own goals and motivations.
David admits that he indulges as much as he wants to, but says if you are really serious about losing some weight, naughty foods would not even appeal to you.  
'If someone is really trying to achieve something cheating becomes something that's not even of interest whereas if someone is a lot more relaxed about the process and isn't in so much of a rush to get there then those cheat meals can become part of it.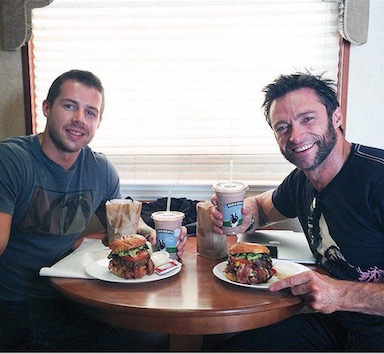 'It depends on if you want an A grade, B grade or C grade body. For an A grade, you would go all in meaning no cheat meals. B grade would mean you could have a cheat meal once a fortnight. Someone who wants a C grade would mean that they're prepared to take a little bit longer over it, so they can have cheat meals more frequently,' says David.

The problem with cheat meals or cheat days is that people often let go of what they're consuming and therefore have no idea of how many calories they are having. David is such a believer in calorie counting that he says it's ok to have a cheat day, but you still must consider the amount of calories your body is going through that day. As long as it fits in with your weekly calorie count then you should get away with it.
It's ok to have a cheat day, but you still must consider the amount of calories your body is going through that day.
Although Kingsbury has revealed that a food plan has to be custom in order for it to work, he has given us an insight on the kind of plans he creates for his online customers. (This meal plan has been structured according to a women with a 28 inch waist, weighing 62 kg, who is 5'8 inches and participates in four hours of activity a week.)

Example meal plan
Breakfast – Scrambled egg with smoked salmon
80g smoked salmon
1 egg
1/2 avocado
110g raw spinach
24g sultanas
96g/3 egg whites
Instructions:

1. Scramble the egg and egg whites
2. Serve together with other ingredients
Lunch – Creamy pesto turkey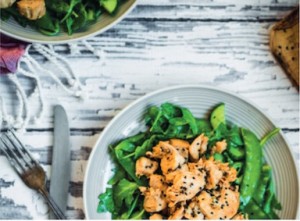 Ingredients:

1 1/2 tblspns full fat cream
cheese
100g red lentils
2 tspns pesto
40g spinach
80g turkey breast

Instructions:

1. Boil the lentils in water for 10 – 15 minutes.
2. Grill the turkey until cooked through.
3.  Mix the pesto with the cream cheese, add the turkey and lentils and warm the mixture through.
4.  Serve with the spinach raw or steamed for 3 minutes.
Sprinkle with cayenne pepper (optional).
Dinner – Chicken curry with broccoli rice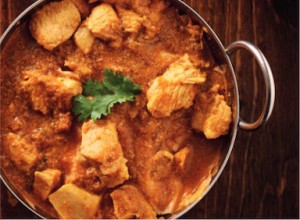 Ingredients:
115g broccoli
100g chicken breast
4 1/2 tblspns half fat creme fraiche
2 tspns curry powder
1 tspn lime juice
35g sweet potato
Instructions:
1. Peel and chop sweet potatoes into 1cm cubes.
2.  Stir fry the chicken in a couple of sprays of 1cal olive oil
light until it is cooked through, adding the sweet potato for the final 10 minutes.
3.  Add the creme fraiche, lime juice and curry powder into the pan gently heat for 5 minutes.
4.  Grate the broccoli into a rice consistency using a greater (if wish to cook the broccoli then put into a pan with a few tblspns of water and heat for 3-4 minutes).
5. Serve together.
Each daily plan comes with a snack suggestion in case you are feeling peckish between meals. Here is an example of a suitable snack
Snack – Peanut butter and banana smoothie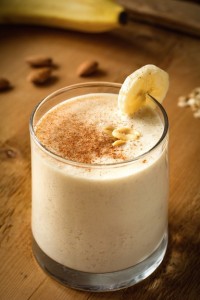 Ingredients:
20ml unsweetened almond milk
20g banana
10g peanut butter
10g whey protein powder (banofee or vanilla)
100ml water
Instructions:
1.  Mix all ingredients together in a blender. Add water as needed – start with 100ml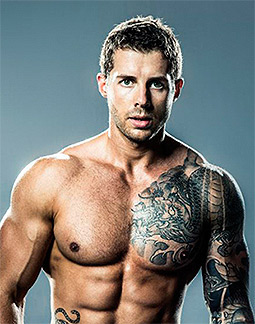 David Kingsbury, 28, has been a qualified personal trainer since the age of 17. With a long list of celebrity clients, David has a great reputation with Hugh Jackman who has previously stated that David is the best trainer he has ever worked with. Alongside working with A-Listers he creates 12 week customised workout & nutrition plans tailored for you.