THANK YOU, THIS GIVEAWAY HAS NOW CLOSED.
In today's Big January Giveaway one lucky reader will win a complete set of Healthista's protein and nutrient powders, ideal for weight loss or weight management
If now is the time to get lean, manage your weight, improve your skin, boost your energy or simply maintain a healthy lifestyle then our innovative nutrient powder range is what you need.
THE PRIZE
As part of Healthista's Lean Energy programme and expertly created by Healthista's nutritional expert Rick Hay, who specialises in fitness, weight loss and anti-ageing nutrition, Healthista's delicious nutritional boosters will help you work towards achieving your health and weight loss goals.
Made in Britain with natural, state-of-the-art ingredients that are scientifically proven to target specific health needs we know you're going to LOVE this prize. One winner will win all three flavours of your choice of vegan or whey protein powder, one Glow Food, one Night Food and one Body Food.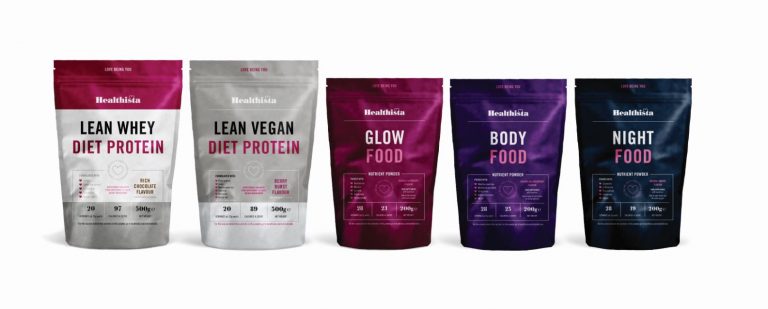 TO ENTER
Simple enter your details below for a chance to win this awesome prize for any health and fitness lover. Please see Healthista competition rules here and specific T&Cs below. Entries will be open for one month. Good luck!
Love this giveaway? Share the love! @HealthistaTV 
Giveaway T&Cs
Entries close midnight Monday 5th February 2018.
Open to UK residents only.
Winner will be selected at random using a random number generator.
Winner will be notified via email within 28 days of close of entries.
Prize dispatched by partner brand.
No cash or prize alternative.
READ MORE
Enter more fabulous giveaways on Healthista.com
5 symptoms of vitamin D deficiency even doctors miss
What is the best probiotic pill? If you're looking for one, read this first
8 hangover cures that REALLY work
13 ways to lose weight WITHOUT dieting
Like this article? Sign up to our newsletter to get more articles like this delivered straight to your inbox.