Fed up of ugly sports bags ruining your look or protein shakes leaking on your leggings? GymTote has created the ultimate gym bag to solve all of those pesky problems
We've all had that moment where we empty the entire contents of our handbag in a rage because the zip won't close or it simply doesn't all fit.  Finding a bag that can accomodate our laptop, gym kit, water bottle, lunch, phone and money is pretty much impossible and taking multiple bags is not an option, so what do we do?
GymTote have answered our prayers and changed the game by combining fashion and function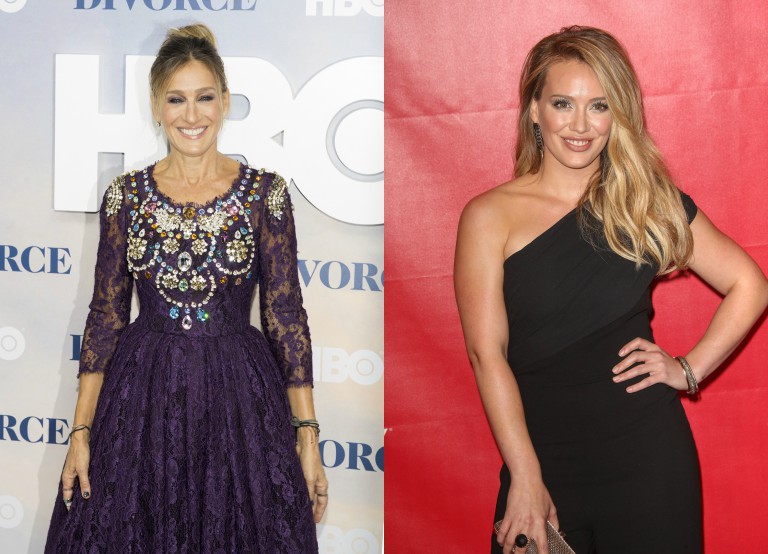 GymTote have answered our prayers and changed the game by combining fashion and function to create the ultimate bag. Launched in September 2014 by Helena Searcaigh and Nicola Kearney, GymTote bags are a top seller and have been seen being flaunted by the likes of Sarah Jessica Parker, Hilary Duff and Shakira's trainer, Anna Kaiser.
Team Healthista got to see the bags, touch the bags and wear the bags and it was arguably one of the best moments of our life. Look how happy we look in this video.
https://youtu.be/o6sh2EeFJMQ
This backpack is the backpack that dreams are made of – we love it. Backpacks are super cool right now and this one is the first of a new breed of paired-back GymTotes. On those busy days when you need your laptop for work and gym kit for your evening spin session, you won't have to decide between style and practicality as the bag has been designed to hold it all.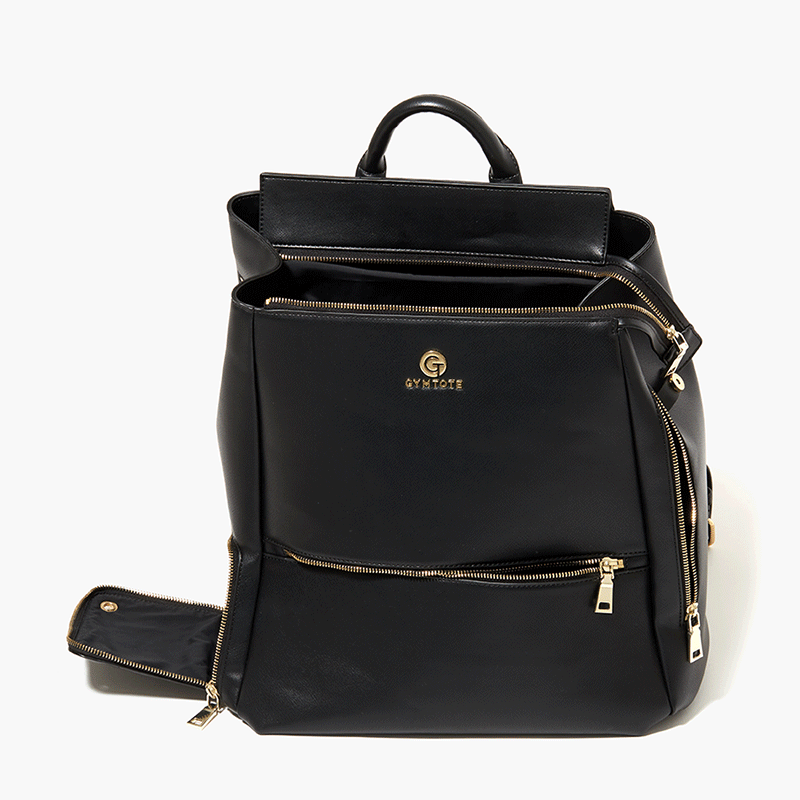 Open it up and you'll see there are plenty of hidden compartments – one in the bottom for shoes and water bottles, mini pockets for all your keys, cards, money and valuables, a padded laptop pocket that can fit laptops up to 15 inches, and a large top compartment for whatever you please. You don't even have to worry about the weight of the bag as the two straps keep it evenly spread.
All the bags are made from vegan faux leather, are completely waterproof and have a wipeable lining, so any leaks or spillages can be cleaned right away. The bags are also totally breathable too, as they feature mesh eyelets in the base and trainer compartment which lets the sweaty air out.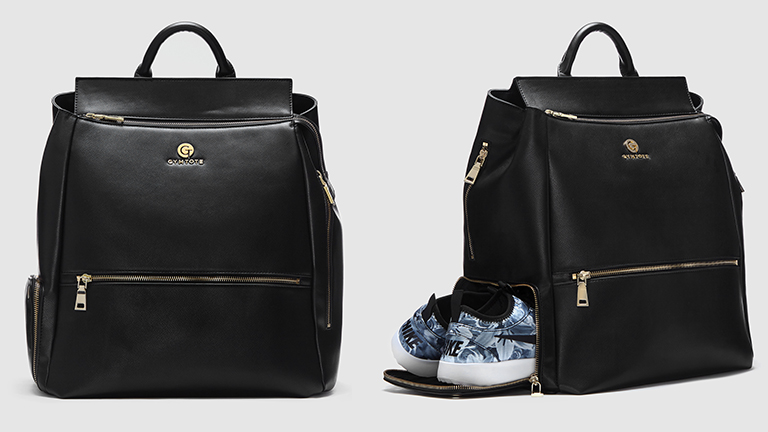 The first ever tote and unsurprisingly they sell out everytime. This is the bag you can take to work, the gym and to friday night drinks.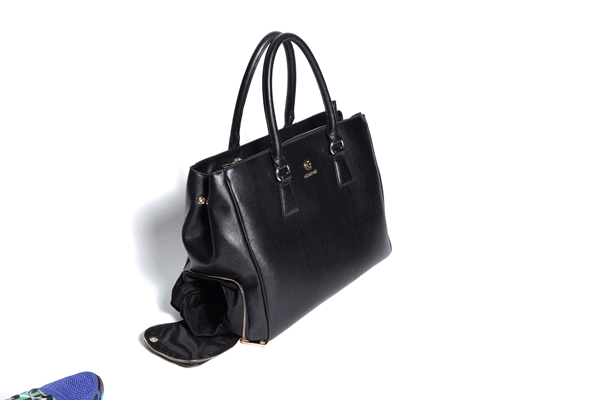 Much like the backpack, it comes complete with compartments (bar the laptop section), is waterproof and breathable.  Weight isn't an issue with this bag either as they have been tried and tested to carry up 40lbs and a new feature added for AW16 includes a long strap to make carrying that tiny bit easier as well as the option to switch up styles. It even comes in a lush shade of burgundy.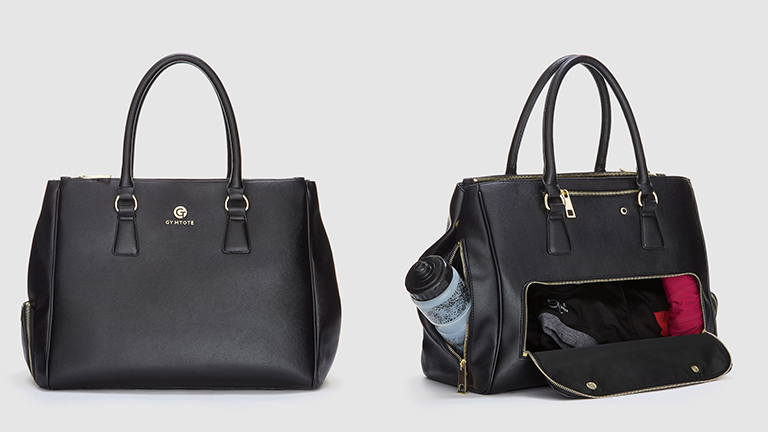 The Reese Tote is your answer to the perfect casual gym bag. It's slicker than ever and waterproof as ever all because of its nylon outer.
And of course it has those handy compartments for all of your belongings plus a longer strap so you can wear it over the shoulder if you want to go hands free.
It's available in a black nylon and black saffiano mix with polished light gold hardware.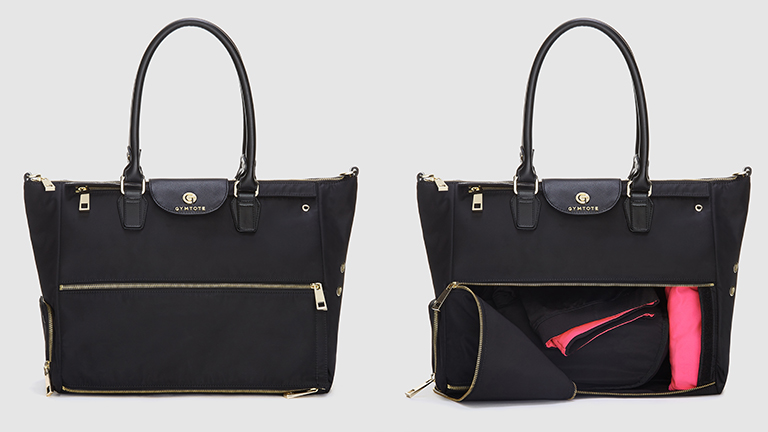 MORE: WE LOVE: Adidas Autumn/Winter eye-popping style meets proper performance fabrics
MORE:  WE LOVE: Living Food Kitchen's snacks that are all raw, dairy and gluten free