From glittering bras to fleecy leggings, the Healthista team reviews the Adidas Autumn/Winter collection featuring new Climaheat technology for style AND function – our favourite combination
Team Healthista got together to pick and review some of our favourite items from Adidas right now. So if you're a yoga bunny or a Crossfit queen, tune in. This is a collection that you are going to love. Not just because the kit looks great but because we know that like us, you want sportswear that makes exercising comfortable and easy.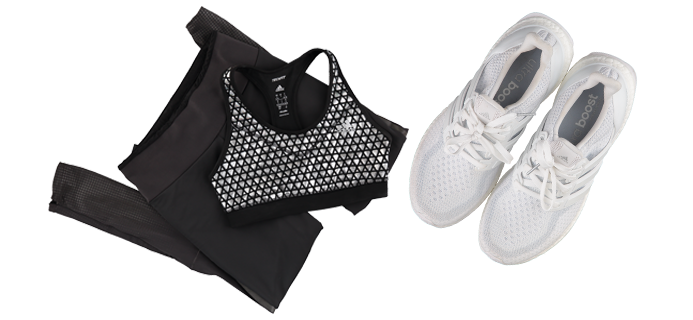 MORE: 7 Athletic bathing suits with support and style
Watch our video to see the kit tried and tested by the Healthista team.
https://youtu.be/5D0HElm2A8E
We're a big fan of Adidas' commitment towards making techy sportswear. The clothes that we reviewed did not disappoint. They were both stylish and practical. Fashionable and functional, the technology of the kit was what sold it to us.
Adidas' Climachill and Climaheat collections left us particularly impressed. The fabric of the clothing is geared towards helping you train specifically in hot or cold conditions. Adidas Men's Climachill vest features aluminium dots that are woven into the tops' fabric. These little silver spots aren't just pretty to look at, they're cool to the touch and leave your skin feeling as though it's touching a freshly turned over pillow.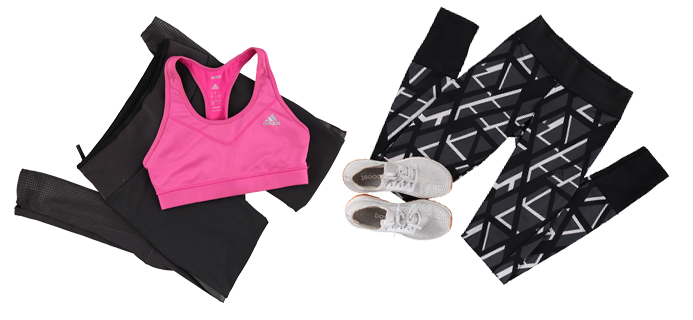 The Climaheat tights were also a big favourite of ours. They were so snug and toasty that it felt as though our legs were wrapped in blankets. Adidas uses natural fur as the inspiration for the fleece lining of these leggings, which according to Adidas means they dry faster when you get sweaty on that winter run.
As for appearance, the sportswear is true to Adidas' sleek and cool style. Geometric shapes and metallic prints made for some truly on-trend pieces that gave us some real inspiration to to get to the gym.
MORE: Are you addicted to sugar?
MORE:6 Healthy lunch ideas for weight loss WITHOUT hunger
Like this article? Sign up to our newsletter to get more articles like this delivered straight to your inbox.