Fancy a relaxing healthy holiday complete with infinity pools, fitness activities and gourmet dining? Vanessa Chalmers reviewed Vila Vita Parc in the Algarve
Walking through the door to Praia Villa was a breath-taking moment I'll never forget. Surrounded by a buzz of excitement, the girls and I 'cheer-sed' with bubbly to a few days of living the A-list life – premium butler service, luxury accommodation and serenity in the form of our own infinity pool and Atlantic Ocean seascapes from our four suite villa. Oh, and of course the warm sun and incredible food adventures the Algarve has to offer.
The resort has a more relaxed approach to keeping your health goals in check
We have come to Vila Vita Parc in search of a healthy holiday, but not the kind which involves a detox or overhaul of diet and restriction. Here, wellbeing is reached with blissful afternoons relaxing after a morning of fitness and sport activities, and evenings indulging in gourmet restaurants. The resort has a more relaxed approach to keeping your health goals in check whilst holidaying, making sure you leave having fully unwound without coming off the rails (which, as we all know, is all too easily done on a break).
Vila Vita sits atop the cliffs in the centre of the Algarve, Portugal. Setting the benchmark for luxury holidaying along the popular coastline, the 25 year old resort nestles among lush landscaped gardens. Walking around the resort's winding cobbled paths between fountains, flowerbeds and palm trees can get you lost among pockets of pure peace, before turning the corner to find one of one of their seven pools lined with big sofa beds.
MORE: Top 5 detox retreats for 2017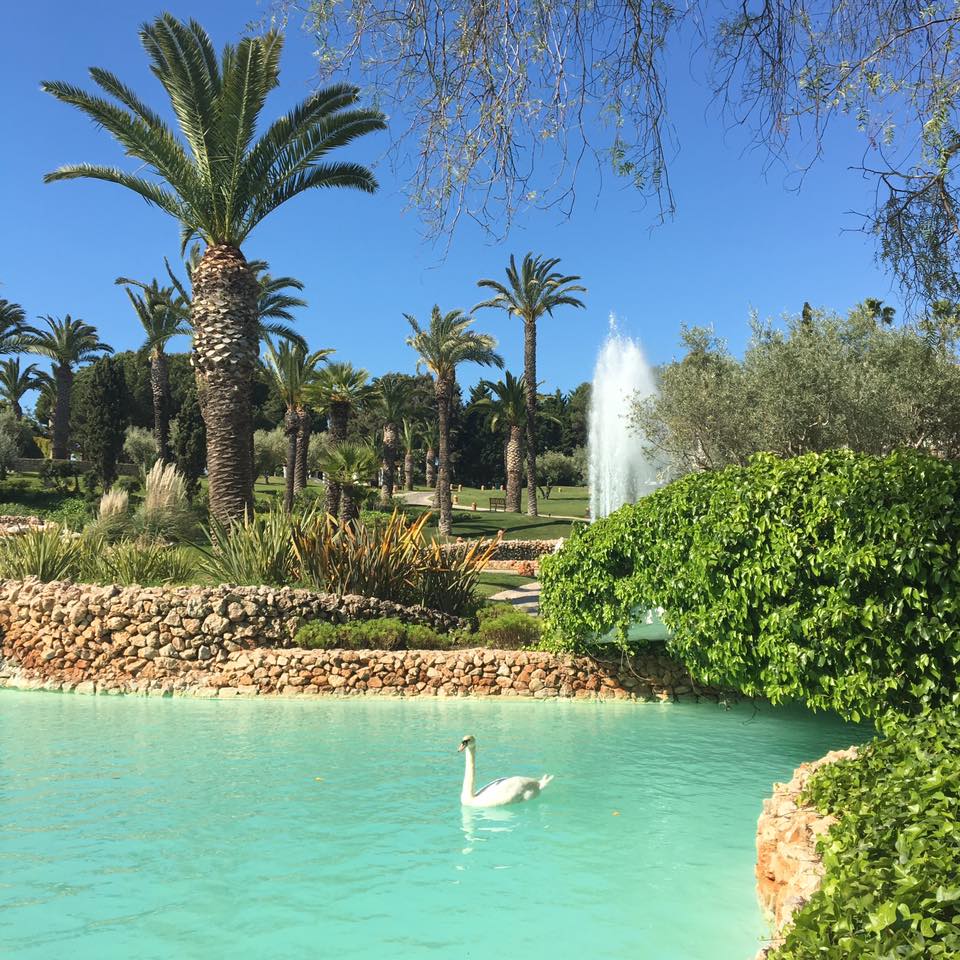 A couple of times, whilst wandering aimlessly in search of my villa, I would be sidetracked by the sight of a swan gliding underneath a bridge, overgrown with roses, or the sound of laughing guests being whizzed to dinner on a golf buggie – a service we were delighted to take advantage of, too.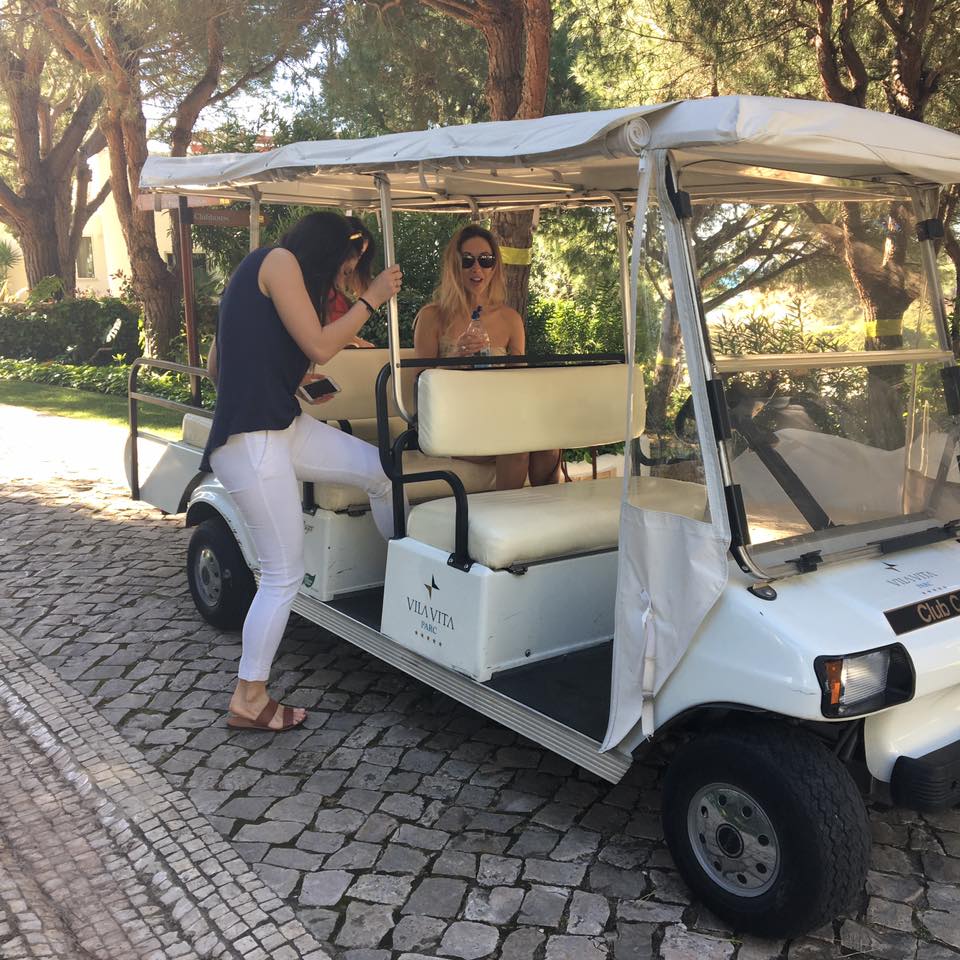 The sub-tropical setting, adjoining a golden sand beach, is dotted with chic accommodation alongside a huge variety of eateries. Despite being able to hold hundreds of people (in 170 rooms), the 54 hectare space offers perfect privacy for each guest.  Vila Vita's rooms range from medium size sea-inspired rooms in the main hotel, which is the only building that looks remotely like a hotel, to elegant penthouse suites with chandeliers and fireplaces. For families, the two-storey townhouse suites in Oasis Parc are ideal, reminiscent of a typical Porteguese village with either private rooftop terraces or gardens. Couples may be drawn to the Residence, which is adult only. Although every room at Vila Vita is unconventionally placed to face the sea, the Residence offers the best and most romantic views.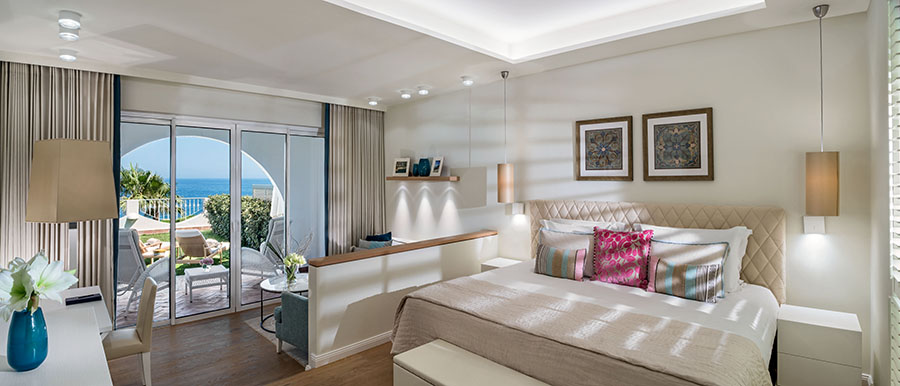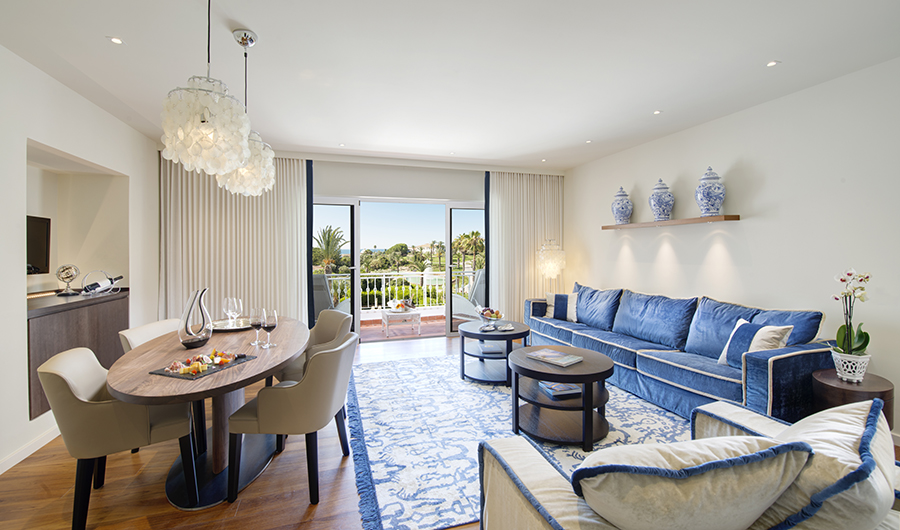 The interior design makes Vila Vita's accommodation stand out above the standard, with attention to finer details keeping the space homely yet stylish – each room I saw had an element of grandeur with traditional Portuguese style, either in the shape of a mosaic wall, plush rug or locally crafted pottery on the side. No surface (and there were a lot of surfaces), had been left untouched by the designers.
Every morning had a tone of pure zen
I stayed in Praia Villa, which sleeps eight in four suites with king size beds and ensuites. There are five villas in total, the Masterpiece Collection, offering the ultimate in luxury, privacy and service, complemented by a professional and personalised butler service. Our villa is decorated with contemporary whites and aqua blues to mirror the spectacular seascapes from every window and original artworks from renowned Spanish painter José Luis Cerra Wollstein. With the coastal breeze blowing through each room's patio doors leading to the terrace, every morning had a tone of pure zen.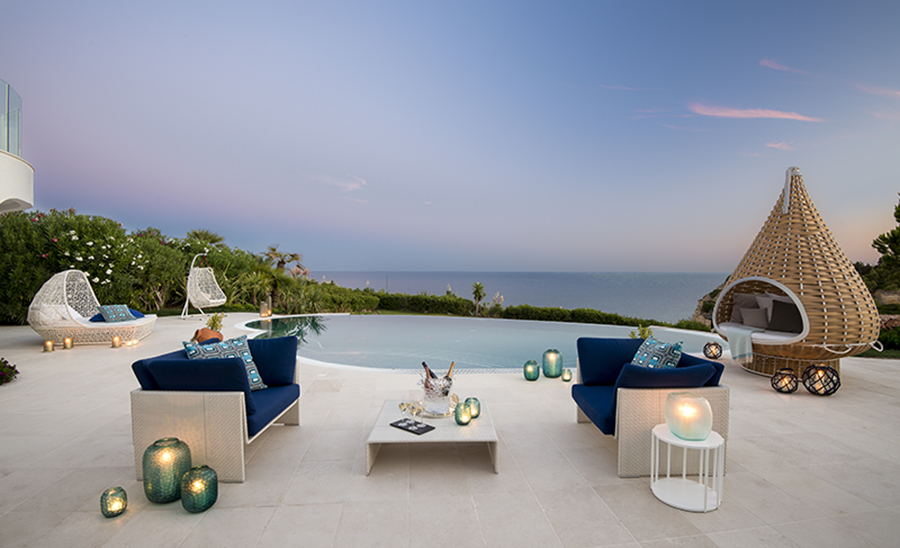 The afternoons were spent blissfully lazing on hanging nest loungers soaking up the sun, what felt miles away from civilisation. But just a short walk away from our secluded haven was the health club and spa, which Vila Vita have recognised as a growing demand for their visitors.
MORE: 5 best weight loss retreats in Europe
Fitness at a leisurely pace
A 5km jog along the beach at 9am was just what I needed to revitalise my body, but also to appreciate the stunning setting of Vila Vita. A run is my preferred workout, but the large variety of popular fitness and leisure activities at the fingertips of guests ensure everyone is able to stay active, if they wish. Classes include yoga, Pilates, aqua-aerobics, stretching and core stability all feature, without being too strenuous (you are on holiday, after all!). Perfect for building strength, in the EnerGym you will find modern training equipment – complete with free weights, TRX and Bosu balls. Personal trainers are also at hand to give training tips, a bonus if you are using the resort to explore fitness, or even personalised programmes.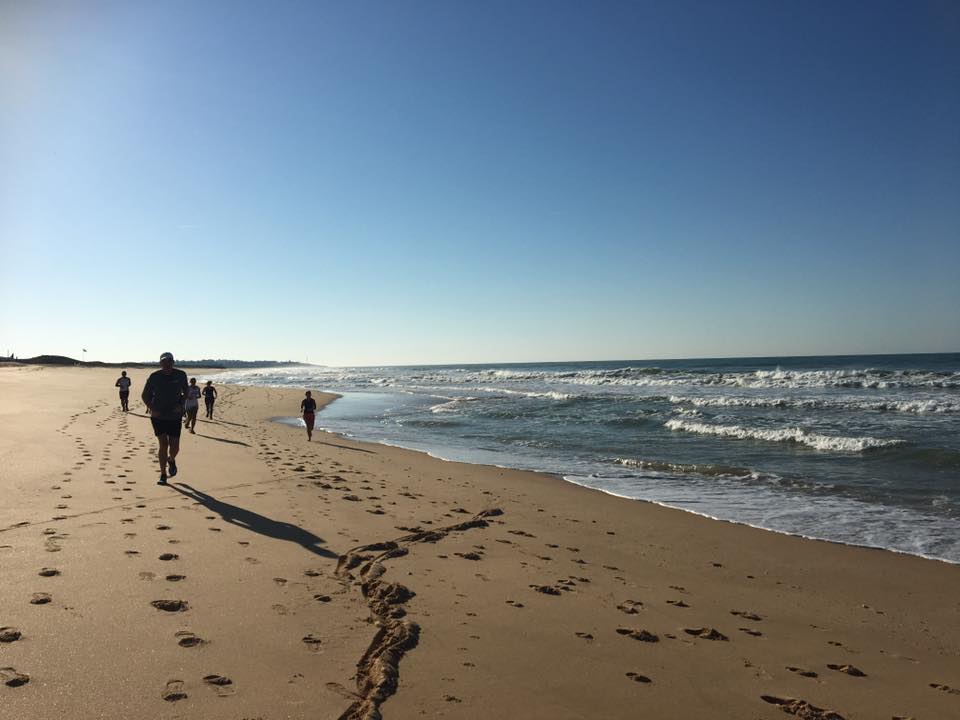 At past holiday resorts, a gym the size of a box with with a lone treadmill gathering dust in the corner has made me feel like society's outcast, but at Vila Vita they are as intent on reaching your fitness goals as you are. So much so, they have kept up with emerging trends and provided Portugal with its first Hypoxi service.
Hypoxi training has been shown to be three times more effective than regular fat loss exercise
It promises to achieve the 'perfect body', with its combination of moderate cardio exercise and vacuum technology. The method targets specific problem areas prone to storing fat, such as the stomach, thighs and buttocks. Alternating pressure therapy, moving from high to low, apparently improves blood circulation to the specific areas, and according to Vila Vita, has shown to be three times more effective than regular fat loss exercise. At the same time, this firms the skin and is believed to improve cellulite, which is great for those looking for some bikini body confidence.
MORE: The fitness retreat where you won't know you're on a diet
Although we were happy with our gentle pre-lunch Pilates, some guests took advantage of the sophisticated Hypoxi training during their holiday. A one-to-one session a day, costing between 29-45 Euros depending on your personalised programme, will see results in just five or six sessions. However, sticking to the nutrition plan is imperative to your results, and tip top food temptations at Vila Vita would be near impossible to turn down.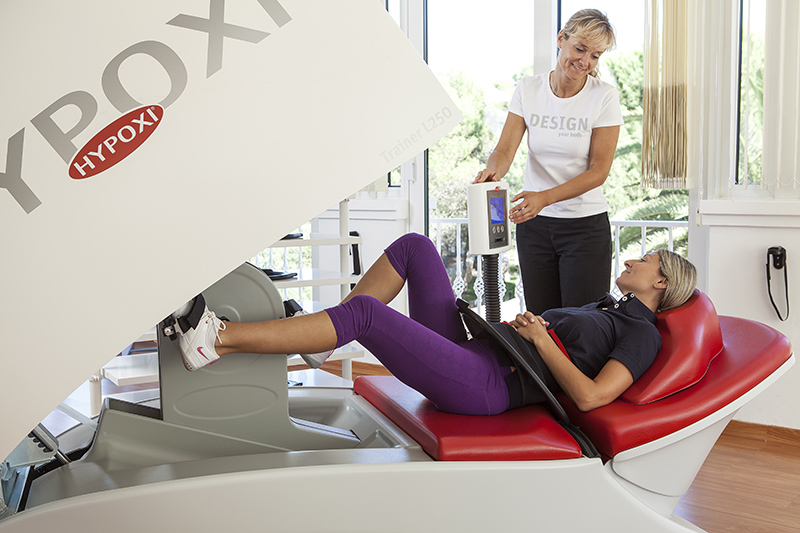 Those who are on the hunt for a more leisurely activity will be pleased to hear about Vila Vita's on site tennis, volleyball courts and 30 championship golfing courses in the area. The warm sun was a little off-putting for us, but the scenic spots will be pleasing for a sporting enthusiast, who, can also receive tuition for 60 Euros an hour. Off site, watersports such as sailing, waterskiing and surfing run from Arte Náutica Beach Club, and we were delighted at the opportunity to take a bike, hike, or horseride around the vast open space surrounding the resort. Although, when it came to it, the treatments at the spa were higher on our agenda.
Traditional spa relaxing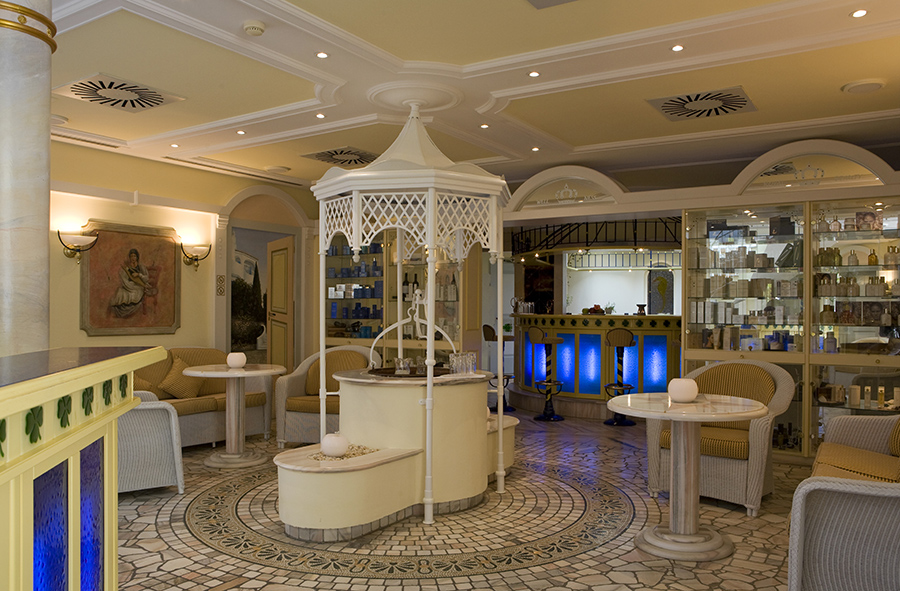 The cherry on top of the cake, the Vital Spa drew me in with the most gorgeous incense smell burning from a cool, tiled haven. I was relaxed as soon as I stepped in, greeted by a sweet lady who would give me my anti-stress massage. With the worries of the outside world behind me, I melted into her hands as she generously applied oils to my whole body, calming music tinkering in the background.
Pastel pink with highlights of gold and intricate decoration
Although the spa is the last part of the resort that needs renovating, the more traditional mosaic style interior, pastel yellow and cream with highlights of gold and intricate decoration, is aesthetically pleasing none the less. It features a steam bath, a jacuzzi, saunas, whirlpools and a tepidarium, all within a winding cellar-type building hidden on the side of the resort. Its little knooks and crannies make for ideal places to snooze peacefully after a classic or Far Eastern style massage, physiotherapeutic treatment, or beauty treatment, all using award-winning products with natural and organic options.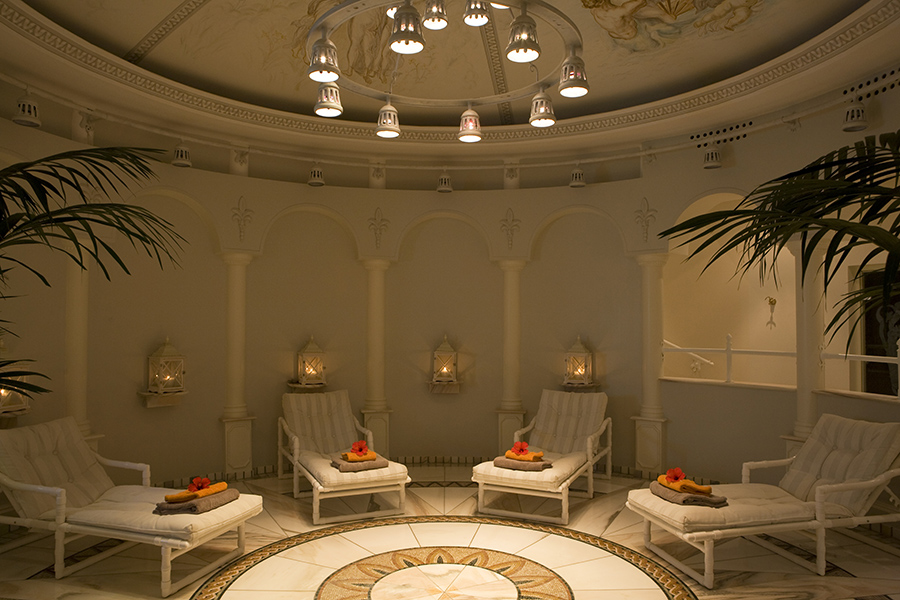 After enjoying a hot cup of tea in my robe, I thanked the welcoming staff and returned to the blazing sunshine.
MORE: Spa of the week: Congham Hall, Norfolk, England
Unforgettable healthy food from out of the ordinary
The food at Vila Vita, if not the tranquillity and sunshine, will leave you glowing from the inside. If fine gourmet dining is in your best interests, 11 restaurants, four of which are off site close by, and six bars, cover a spectrum of culinary excellence to die for. We had cuisine from across the globe to choose from, but were also pleased to see the resort's attention to healthy options.
The smoothie bar, with freshly squeezed juices and vitamin drinks, was only a taster of what was to come. For breakfast on the Atlântico restaurant terrace, I opted for a sweet potato waffle with maple syrup, peanut butter and berries, washed down with an almond milk matcha latte. It was a tough choice, with coconut milk chia pudding, medittarnean omelette and mushroom frittata on the menu, alongside kombucha and fresh tea infusions.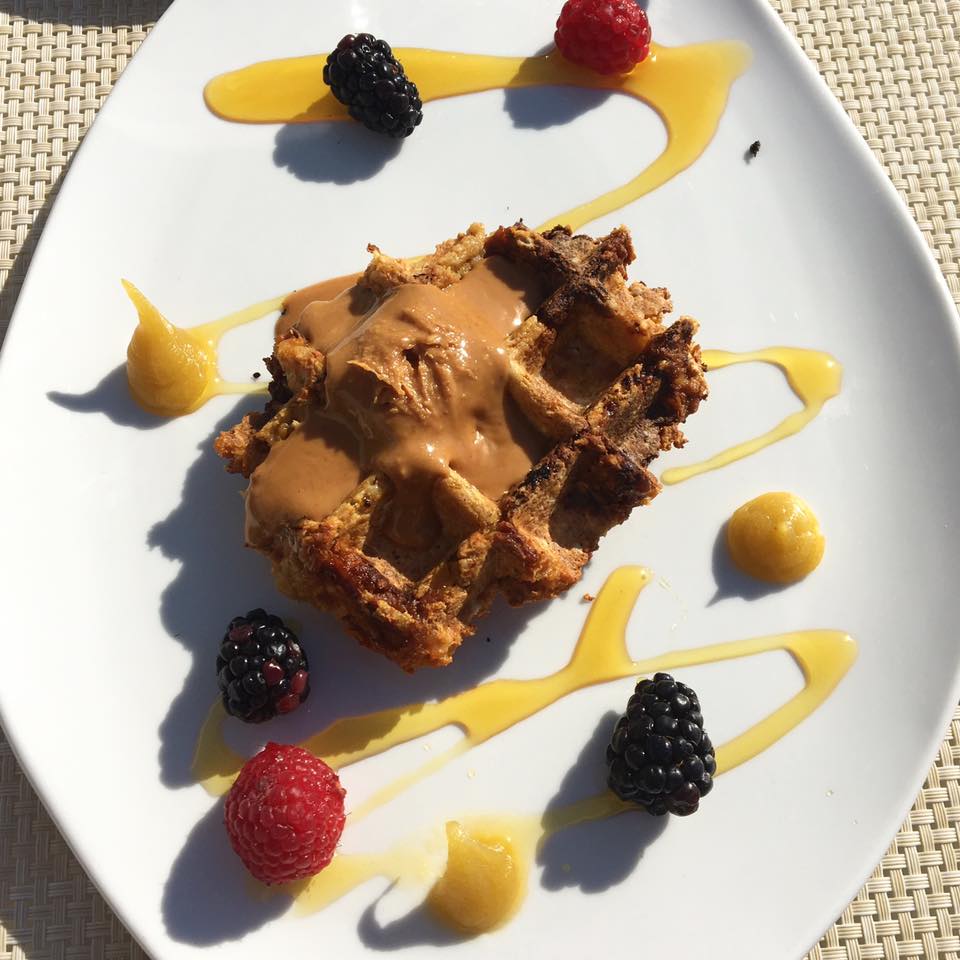 On the first night, we settled in by warming our senses in the wine cellar, Cave de Vinhos.  A discreetly placed door led us eight metres down to a candlit room – a candy store for wine lovers. More than 11,000 bottles line the corridors either side of a small restaurant, with vintages dating back as far as an 1870 Madeira wine, which I have been told has a caramel taste, but I was not fortunate to try myself. From the resort's own wine estate Herdade dos Grous to the most famous regions of the world, rarities will be brought to you by the excellently informed yet humble sommelier. An exclusive dinner can be had in the quaint cellar, whereby you can join the chef in the kitchen to taste as he cooks. Many a romantic engagement have been witnessed here.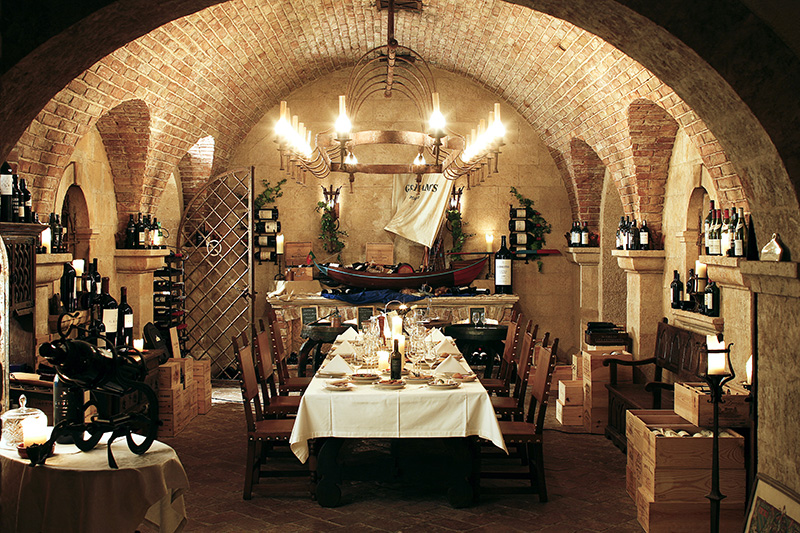 To compliment our wine adventure, we ate typical dishes of the region at the Adega, a low-lit rustic Porteguse restaurant. Grilled tuna steak with roasted vegetables, sautéed prawns, crab meat and octopus were just some of the 'petiscos' – Porteguse tapas!
The exceptional food was cooked with a healthier method without smoke emission, giving deeper flavours
We tried our hand at the new Japanese restaurant, Mizu Teppanyaki, the following evening; Typical of such dining, it had a minimalistic design with statement lampshades over the rich red seating booths. We were lucky enough to sit on bar stools in front of the chef as he mastered the cooking of tempura, miso soup and melt in the mouth gyuniku (beef, ponzum and shichimi) before our eyes. Using a Robata Grill operated with white Japanese Binchontan charcoal, the exceptional food was cooked with a healthier method without smoke emission, giving deeper flavours.
MORE: 5 best places to eat healthy in London post-detox season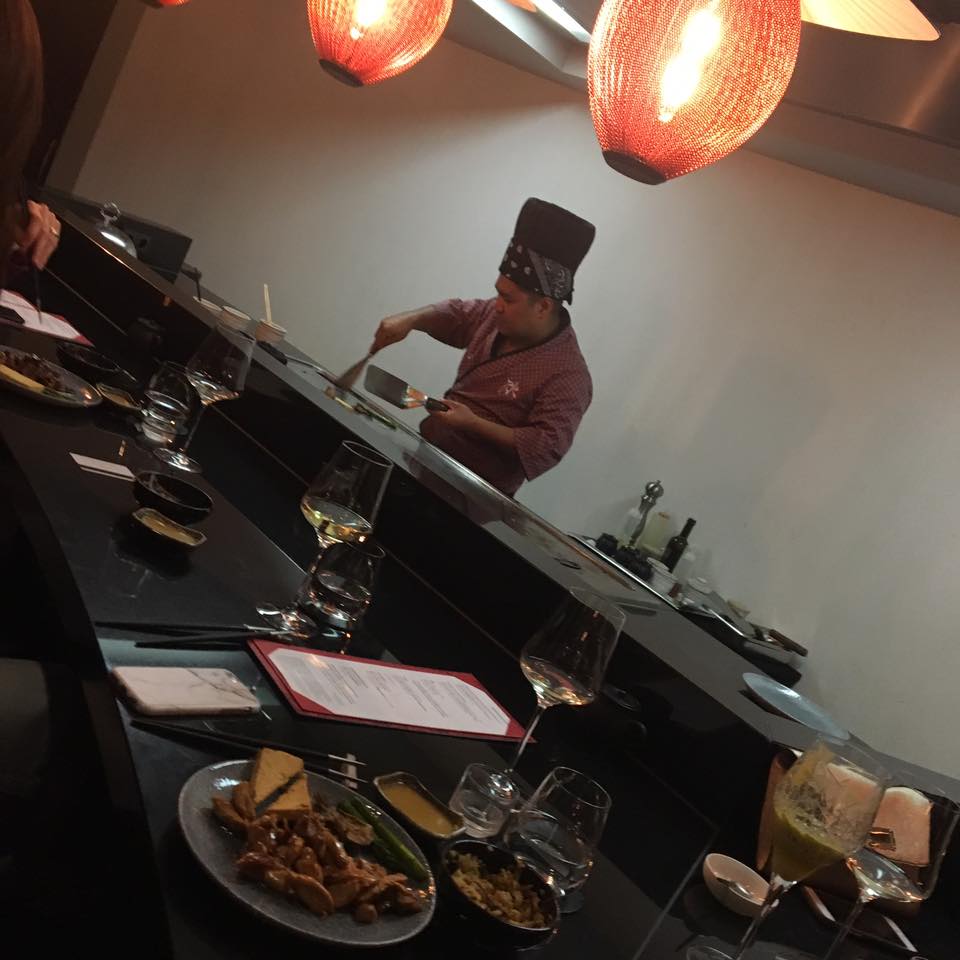 Each course was presented in an enchanted fashions with flavours out of the ordinary
But to top off the holiday, the two Michelin star Ocean awaited us. The restaurant feels as though you are sitting among a ship, with nothing but the still sea stretched for miles out the window. Thousands and thousands of pounds worth of huge pieces of white washed coral are placed along the wall of the small restaurant, of which Hans Neuner is the chef behind.  Fresh caught seafood and organically raised meat from the resort's own farm is served alongside perfectly paired wines and Champagnes. Each course (we somehow managed ten in total), was presented in an enchanted fashion, with flavours out of the ordinary. I couldn't pronounce anything that graced my belly that night, viollet prawn, foie gras, feijoada or Périgord black truffle, but it's a meal that will never be forgotten.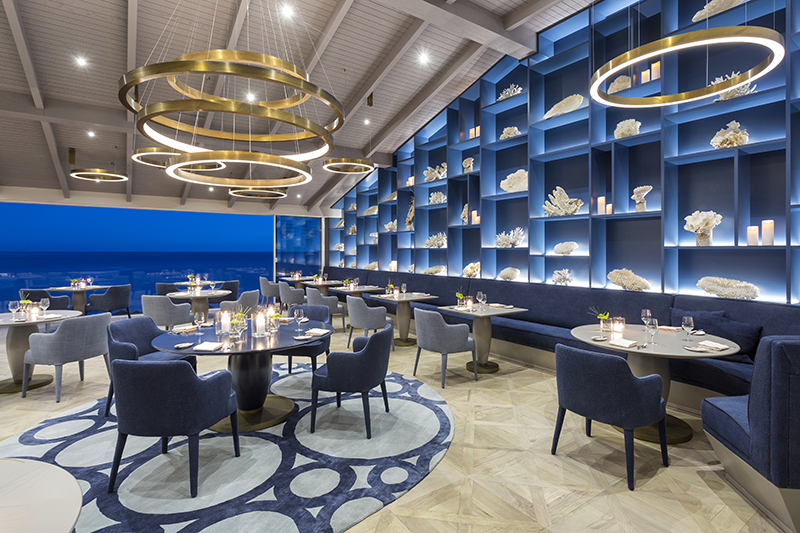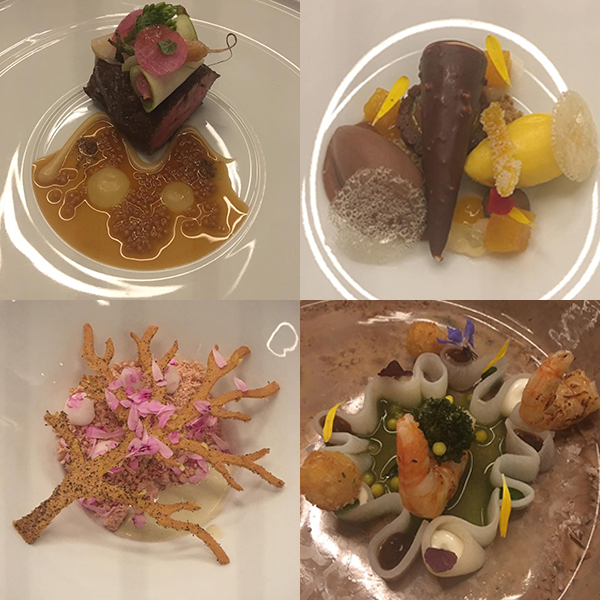 The full experience
A stay at Vila Vita doesn't come cheap, with rooms starting at £180 per night. But the experience is priceless, taking you miles away to a state of wellbeing that leaves you feeling fuzzy. Staying fit with exercise doesn't feel like an uphill battle, with yoga, Pilates or gentle jogging only being a pleasant addition to your relaxed agenda. Or, the prime Hypoxi service offering a more personalised and strict programme. The resort has taken a healthier approach to holidaying in the past couple of years, and in the future, have plans to take more holistic paths, too.
The ingredients are always top quality and beyond expectations
The dining is taken seriously at Vila Vita, and you really do get the service you would expect at a five-star. Mouth-watering choices cater for all dietary requirements (vegan, lactose and gluten free), whether you are refuelling a gym session with a healthy meal (perhaps with a touch of naughtiness), or going for extreme indulgence at dinner, the ingredients are always top quality and beyond expectations. Not cheap, but worth every penny.
ROOM RATES AND FLIGHTS:
Prices at VILA VITA Parc start from €210 per night . For bookings contact: vilavitaparc.com / reservas@vilavitaparc.com Tel: +351 282 310 161.  Monarch, the scheduled leisure airline, operates flights to Faro from Birmingham, Leeds Bradford, London Gatwick, London Luton and Manchester airports with fares, including taxes, starting from £42 one way (£75 return). For further information or to book Monarch flights and Monarch Holidays please visit monarch.co.uk
READ MORE:
Spa of the week – The Alpina Gstaad spa in Switzerland
REVIEWED: Moddershall Oaks Spa Retreat – the idyllic countryside hideaway in Staffordshire with a no-deprivation menu