Last month, GQ's editor Dylan Jones announced that Rose McGowan would be honoured with the Inspiration Award at the 21st annual GQ Men Of The Year Awards 2018 which took place last night at London's Tate Modern.  Healthista salutes her
Last night, Rose Arianna McGowan, 44, became the very first woman to receive the coveted Inspiration Award at GQ's 21st Man of the Year ceremony in recognition for her bravery in speaking out about sexual assault and harassment in the entertainment industry.
The American activist, actress, director and author was one of the first women to openly discuss her own experience with dealing with the issues and is one of the driving forces behind the global #MeToo phenomenon, helping turn it into one of the biggest revolutions of our time.
But her inspirationally anarchic nature had already blossomed way before the #MeToo movement. McGowan is an activist for LGBT rights and campaigned against California's Proposition 8, which sought to ban same-sex marriage in the state in 2008.
She is also known as an activist for Boston Terriers. She has two, named Bug and Fester, and has personally donated to various Boston Terrier rescues.
https://www.instagram.com/p/BmgbR1-nGHN/?taken-by=rose_mcgowan_brave
Rose McGowan is all about change. A change for the good, a change for the better, a change for the best. Her beauty, her looks, her poise but most importantly, her mind, everything about her shouts 'break the mould'. McGowan is not just an inspiration, she is a force of nature. Amidst the chaos, she may bring destruction at first but only with the aim of catalysing deep and sometimes painful but totally worth it metamorphosis.
Even her ensemble for last night's event was minutely engineered to have a rebellious undertone. This is not just a fashion statement. McGowan had decided to go rogue and, instead of wearing a cocktail dress as requested by the event's organisers, she wore a silver trench coat by Osman.
According to the Daily Mail, earlier in the day yesterday, Rose had explained on Twitter that the dress code for the event 'threw' her because it asked women to wear cocktail or evening gowns. 'Mostly because those kinds of dresses give me Hollywood PTSD that is peculiar to someone like me.'
McGowan added that she wore a blue robin egg sheath dress from Topshop, which she got for $19, under the trench coat and that her shoes were a vegan model by Stella McCartney.
And to accompany her ensemble, McGowan delivered an equally powerful speech.
'I come in peace, truly,' she told the audience, according to Mail Online's Showbusiness Editor Louise Saunders, who reported from the event.
People ask if what I do is for women, it's not. It's for men. You're sold an illusion from birth that you're better
'My monster paid off people in your industry… people [try to] ridicule me, to paint me as imbalanced and as a whore.
'People ask if what I do is for women, it's not. It's for men. You're sold an illusion from birth that you're superior. It's in you to change and I see you as the human you are.
'My platform is one of freedom [for] humanity. I want women to hate themselves less and know they deserve a seat at the table.
'…I was silenced by my rapist for twenty years but then I realized I had more followers than the head of the senate and thought f*** it.'
But where does all that strength and might come from?
You have probably heard her name quite often on the news lately, especially since the rise of the #MeToo movement.
So it is quite likely that you are familiar with Rose's honest discussion about her own alleged sexual abuse, harassment and rape experiences with Harvey Weinstein.
What you may not be aware of is the dark past overshadowing Rose's life.
McGowan is probably best known for her role in the American series Charmed where she played the role of Paige Matthews. She was born on the 5th of September 1973 in Italy, in the Tuscan city of Florence. But her early childhood days don't bring only nostalgic memories of happy moments growing up in scenic, holy Florence.
Having been sexually harassed as a young girl within the Children of God organisation in the 70's and 80's, McGowan describes on her web site how she escaped it through a cornfield at night, moved to the US, and ran away at thirteen.
She lived a transient punk lifestyle on and off the streets until she was "discovered" on a curb in Los Angeles and her career in acting began in a string of indie films before landing the Charmed role.
But her dreams of California liberation soon became nightmares, according to her website which asserts, 'Fame soon became a personal nightmare of constant exposure and hyper-sexualization. Rose used her own mind, her own personal Pan's Labyrinth, to escape reality, something she had done many times as a child'.
https://www.instagram.com/p/Bl6NtQSHy77/?taken-by=rose_mcgowan_brave
Rose also got involved in a number of high profile relationships and all the drama that came with those. In her book 'Brave', released earlier this year, Rose describes how one of her first high profile relationships with a man she refers to as 'William' caused her to develop an eating disorder.
According to Rose, William would constantly buy her gym equipment and tell her she should look thinner and aim for a weight of 39kg. She describes how she only ever managed to get down to 42kg and how that made her feel like a complete failure.
Subsequent relationships include Brett Canton, 90's rock star Marilyn Manson, director Robert Rodriguez, visual artist David Leavitt and is now dating model Rain Dove.
The constant paparazzi attacks that automatically came with such a high profile lifestyle only compounded on her own deep, dark, personal insecurities.
Her website goes on to say 'the realities of an inherently sexist industry emerged with every script, role, public appearance, and magazine cover. The Hollywood machine packaged her as a hyper-sexualized bombshell, hi-jacking her image and identity and marketing them for their profit. They expected Rose to be silent and cooperative and to stay the path but they were wrong.
'She rebelled and asserted her true identity and voice. Like a phoenix reborn from the ashes, she re-emerged unscripted, courageous, victorious, angry, smart, fierce, unapologetic, controversial, and as real as f*ck.'
Whether you love her or hate her, McGowan's story inspires us to say what we mean and to live, to fight and to search for, find and be who we really are.
Rose McGowan's autobiography and personal manifesto Brave
, is available to buy from Amazon
.
Click the link below to enter our competition for your chance to win an overnight spa stay worth £300
WIN an overnight spa stay valued at £300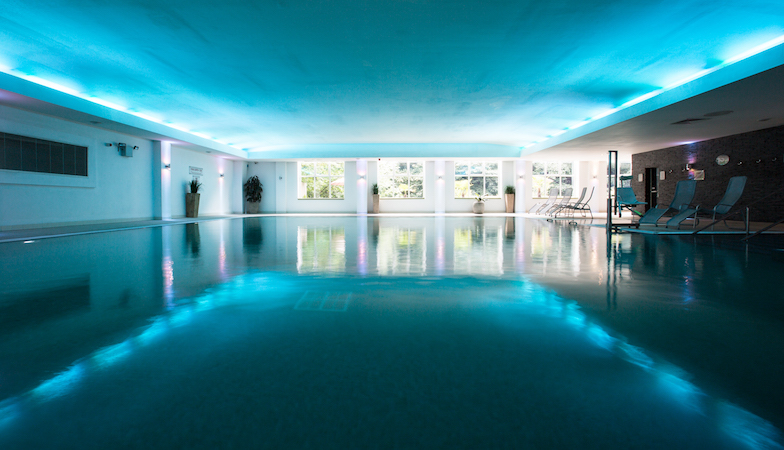 Related Healthista content
12 signs you are in an abusive relationship and what to expect when you leave
14 signs of emotional abuse in a relationship
8 steps to escape psychological abuse
Love advice to my younger self
11 self-care tips these wellness experts want you to do daily
Like this article? Sign up to our newsletter to get more articles like this delivered straight to your inbox.