Adidas has dropped some brand new training kit just in time for our hardcore January fitness regime and the Healthista team is loving the striking pieces
Adidas has allowed us to start our New Year fitness frenzy in style with a new training collection that has us all hyperventilalting with excitement in the office. The new collection features some super stylish (and super gorgeous) pieces, from crop tops, to leggings to sports bras, that are all part of the January drop for the Spring/Summer '17 range.
And as if one new Adidas drop wasn't enough to have us buzzing, there will be new Adidas fitness and training gear dropping every month in the lead up to summer – result!
So, if workouts weren't on your mind while munching on mince pies during December then now is the time to take a closer look and cop some new crops, bras and leggings for the first few workouts of the New Year.
RRP: £32.95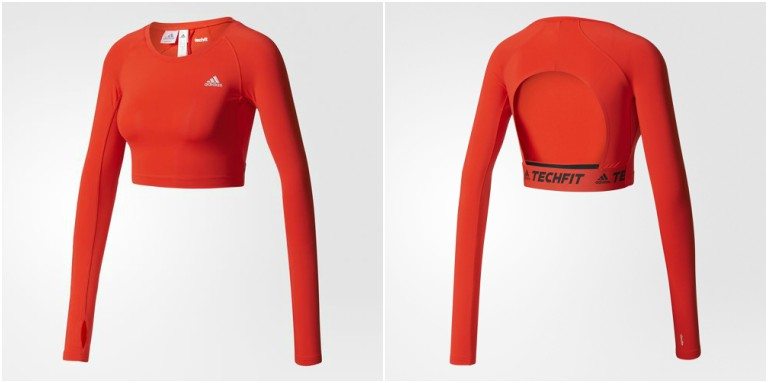 Bold, brave and beautiful. We love everything about this crop top, from the colour to the daring cut out back and of course the fact that it's totally functional.
Built with techfit fabrics, the crop top helps to focus your muscles during high-intensity conditioning workouts, while the sweat-wicking fabric will help to keep you dry and cool, from warm-up to cool-down.
We also love its little but experience-enhancing details such as ventilated mesh underarm panels which help airflow and thumb holes to help keep some warmth in as well as help to keep the crop top stay put.
And just to add that little bit of sexiness, the crop top features a wide neckline and a cutout back, so you can show off those hard-earned muscles.
RRP: £44.95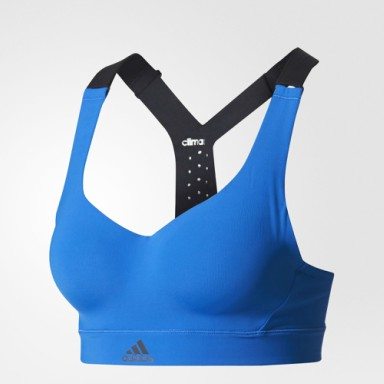 We might have just fallen a little bit in love with this sports bra – finally we have discovered a bra that offers full support for even the toughest and most high impact workouts. The tight fit and moulded cups help boost support while keeping everything held in place, and you can even adjust the fit to your preference with the adjustable racer back straps, which also help to allow a full range of motion.
Members can also reach the customer service agents via email match customer care To send email to customer support team, the members need to visit Match.com/help/ContactUs.aspx and select the category from the menu
And as your workout warms up, the climachill technology in the fabric and aluminium silver dots will help move heat away from the body, keeping you cool and able to completely smash your New Year workouts.
RRP: £64.95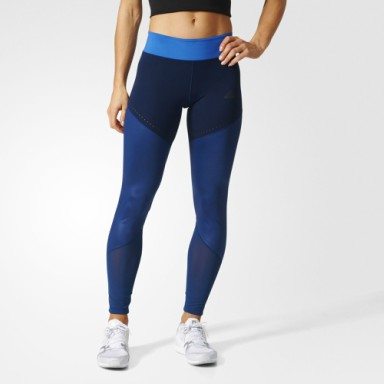 Who doesn't love a matching pair of leggings to go with our sports bra? And to make things even better,  these beautiful leggings are part of the Adidas sustainable product programme – meaning they are made in a more ethical and sustainable way in order to help make the world a more environmentally friendly place.
These particular leggings are made from recycled polyester which saves resources and decreases emissions but they are still super soft and super stretchy with overlock stitching at the seams, meaning your workout will be distraction free. The sustainable fabric is also paired with a moisture wicking fabric which helps to take sweat away from your skin. Pair that with the breathable mesh leg panels and you'll stay cool throughout your workout.
RRP: £24.95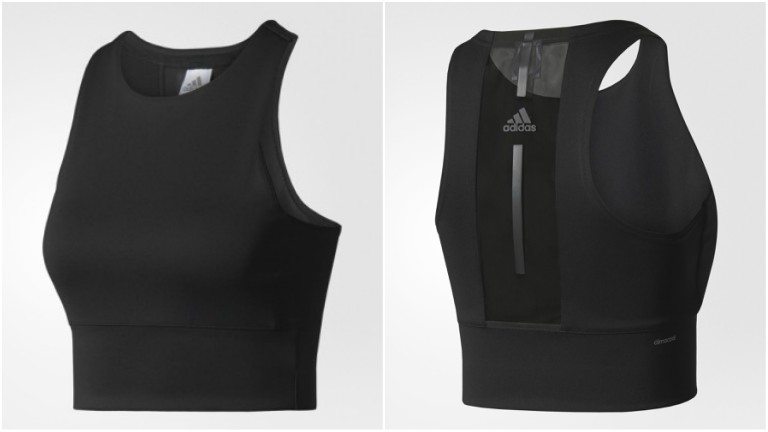 We are loving this cropped tank top for the gym, in fact, we think it might even be our favourite from the January drop. It's perfect for those of us who don't want all of our mid-riff or cleavage showing in a sports bra but don't want to completely cover up.
This training top encourages speed and mobility during your workouts as it's fitted but its cropped cut and elasticated hem gives you a full range of motion and comfort. Again, it's fabric is infused with climacool technology and the back of the top features a cute mesh panel, meaning you will have optimum breathability and will be forever cool and dry while sweating it out.
MORE: Adidas Autumn/Winter eye-popping style meets proper performance fabrics
MORE: 10 best leggings for gym to street-wear
MORE: See more of Healthista's fitness gear recommendations