This week we can't stop praising Made in Chelsea star Lucy Watson for her vegan advocacy and new animal-cruelty free cosmetics. Vanessa Chalmers asks Lucy about her vegan lifestyle…
Lucy Watson has never been one to shy away from saying exactly what she thinks on Channel 4's Made in Chelsea. Away from the cameras and cabaret, she continues to have her voice heard on her social media platforms. Her Instagram boasts 1.3 million followers, and her Twitter almost 9k, all to whom she is advocating an animal-cruel free world, with veganism and testing-free products, inbetween shots of her paradise holidays with James, and cute photos of her Chelsea-famous dog, Digby.
Her fan base is expanding with the vegan community praising her for her honesty, especially after her recent YouTube video 'My Vegan Story' (below). But it's not always easy for Lucy to express her thoughts, as many vegans may relate. I caught with the gorgeous brunette, who's just launched her own animal-testing free makeup line Basic Bitch, to hear more about her vegan choices…
Q: Congratulations on your new lipsticks from Basic Bitch, we love them. When did you decide that this was something you wanted to do?
A: I decided Basic Bitch was something I wanted to do two years ago when I knew about the industry and how cruel the animal testing side of it was. About two years ago there was hardly any brands around that didn't test on animals, but since then there's been loads coming into play which is amazing. But there could still be more. I always wanted to bring something to the market that's a high standard, that's fun, that's people love, and doesn't test on animals. So January this year we decided to make the company.
Veganism is a process. It's constantly educating yourself
Q: Is there anything else in your vegan lifestyle that things can get in the way of?
A: When I turned vegan I slowly learned it's not only a diet, but a lifestyle change. People, myself included, are still learning everyday about what animal products are used where. I used to wear leather, I don't anymore. It's constantly educating yourself and trying to make a change with what you're doing and buying.
Q: Is it difficult that James (Dunmore, her boyfriend) isn't vegan?
A: Yes, it is difficult. I won't lie and say it's not. In an ideal world I'd love everyone to be vegan. But I have to commend him on the changes that he has made. He was a full on meat eater when I met him, but he barely eats any meat anymore. Only chicken, as that's his one thing he can't live without. He's cut out dairy and eggs, however if he's out for a meal and he's looking at the menu he can't say no to a steak. But he doesn't buy it or eat it regularly, and he's very aware of the health benefits of going vegan, and the risks of eating so much meat and dairy, and that's helped him in his process. As soon as there's more alternatives available for people, and more restaurants with more choices, he'll cut down more. It's a process.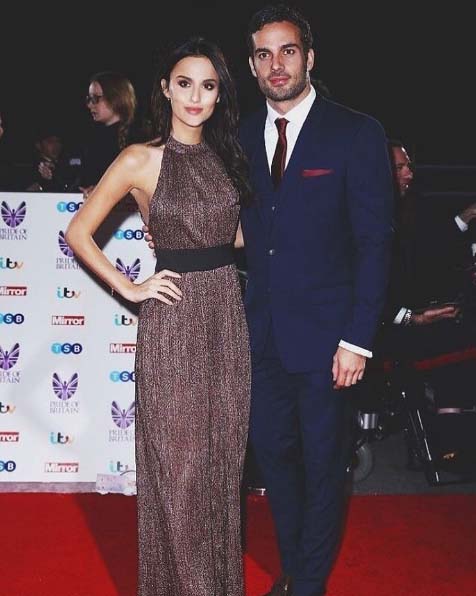 Q: What do you think of flexi-vegans?
A: The more people do it the better. It's a fragile time when people are still defensive over their diet, people don't want to make changes, and it can turn into an argument. Even if people are doing small things like Meatless Monday or vegan weekends, small things like that I just have to support it. Encouraging those small changes is giving a more positive energy around it, rather than attacking people for not doing more. I'd rather just say that's great you're doing that, because it's more than the next person.
Even if you're doing small things like Meatless Monday, I just have to support it
Q: Do you get a lot of negativity then?
A: I get people saying 'can you shut up about veganism now', or 'we get it, you're a vegan'. I know I piss people off, and I've had people unfollow me on social media. But that's fine. I try not to preach and shove it down people's throats, but I have to make the most of my platform because life is short and I don't want to sit and waste it, and not use it for the better when I could be doing so much. You have to find the balance between preaching and not preaching. There is so many people out there, celebrity wise, who are vegan but don't talk about it. I just think if they did it would really encourage people to make the change.
Q: Have you always been vegetarian or vegan?
A: I become vegetarian when I was six years old. I grew up on a working farm so I became aware of the cruelty involved with meat and stuff from a young age. I haven't eaten meat pretty much my whole life. I became a vegan this year because I watched Cowspiracy and became aware of how cruel the dairy and egg industry also was.
MORE: 7 best vegan ready meals 
Q: What do you think of those who love animals but aren't vegetarian?
A: I have to say that, because I'm very blunt and honest, there is a slight hypocrisy there- 'I love animals, but I eat other animals'. I think everyone knows now where the meat comes from, how cruel the industry is, and what those animals have gone through.
Essentially any living being wants to live, they don't want to die. And it's a choice to take that away from them. If you love animals, you'll want what's best for them, and that's to live. Although I do understand at the same time that people love animals and eat meat because it's something they've always done. But I think if you step away from the situation and you look into it, you can see its quite hypocritical.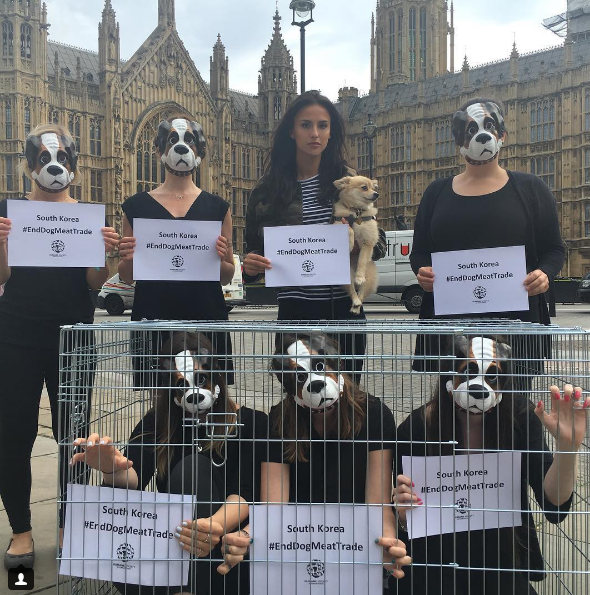 Essentially every living being wants to live, they don't want to die
Q: What about grass fed or organic?
A: I just think it doesn't really matter how they were killed, or how their life was when they were alive. Because their life was shortened, and no slaughter is 'kind' when you think about it.
Q: How have you seen a change in your fan base?
A: The support is amazing. I always had a huge vegetarian fan base, but over the past year I've accumulated this vegan fan base which is amazing. There is a huge community of vegans in the world, but there isn't many that are outspoken about it. But we stick together, and I love that. I still learn things all the time from them, and they call me out on stuff that I might not know about. I've had a lot of people, weirdly, message me privately saying they've become vegan because of what they've seen on my YouTube or read about me. That makes me so happy, I'm over the moon when I read that.
Q: What things have you said that have made them vegan?
A: Potentially 'My Vegan Story' on YouTube where I talked about my journey from start to finish. I think just being really open minded and not judgemental, people could watch it and feel like they weren't being attacked. It may have given people a different perspective. I did grow up on a farm and that's not a common thing.
I lost about a stone and I never ever get spots. I feel so much healthier
Q: What changes in your health did you see when you went vegan?
A: Weirdly I have so much more energy? I'm quite a lazy soul as it is, I've always struggled to get up, and get to the gym. But now I have so much more energy, I find it easier to get up and stay up throughout the day. I feel lighter in myself. I used to eat so much dairy, and I can't imagine how unhealthy I was before. I lost about a stone. I wasn't trying to lose but I did, and for me it's so much easier to get toned. My skin has improved; I never ever get spots. I don't remember the last time I had one. I feel so much healthier now.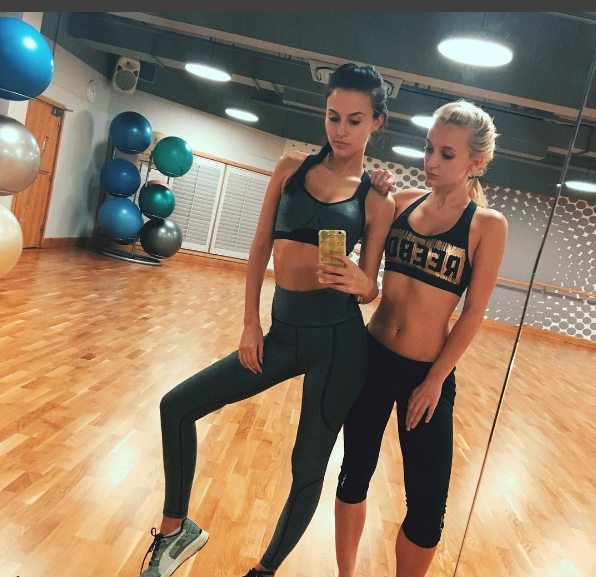 Q: Do you use any protein powder or supplements?
A: The only one I take is calcium but I take it only every 3 days. I used to eat so much dairy, and my nails became brittle when I cut it out. But now they are fine. Sometimes I take a B12, because it has all the added vitamins you need. But to be honest you can get everything you need from a plant based diet. B12 just adds a little more minerals.
Q: What is your exercise regime?
A: I tend to stick to Pilates and yoga a few times a week, the gym has never really been my thing!
Q: What's your favourite go-to recipe?
A: One of my go to recipes is a vegan chilli, which is really easy to make and most people like it. In a frying pan I cook a tin of chopped tomatoes, black beans, and chickpeas and just let them simmer. I put in a chilli con carne powder which is vegan, to add the flavour. Also ill cook a sweet potato, and then you pour it over. It's delicious, flavoursome and nutritious. It takes about 30 minutes and it's so good.
Lucy's new lipsticks are available from basicbitchcosmetics. Our competition to win two is on Twitter until 21/11/2016