Ever wondered how to make a lip balm? DIY beauty queens Elsie and Dominika from Clean Beauty Co have the best recipe in the second video of our DIY summer beauty products series
Chapped lips? No thanks! There are hundreds of balms on the shelves of beauty stores to restore the perfect pout. But with an ingredients lists longer than your arm, what are the chances they are doing more harm than good?
Clean Beauty Co, founded by Elsie Rutterford and Dominika Minarovic make beauty products at home, confident that nature's ingredients are the key to the perfect glow. Healthista teamed up with the girls to bring you a new DIY Beauty series featuring easy recipes for making your own natural beauty alternatives.
This week, you guessed it, we have a natural lip balm with hints of tropical. Beeswax is included in most lip products as it leaves a layer on the lips to protect against the elements. The soothing and softening mango butter has emollient properties and apricot oil is moisturising and regenerative. Once you get the swing of it, you can customise the balm to your taste, as long as the ratio of wax, butter and oil remains the same (most of the ingredients are available on amazon, we've added some links for you or convenience) and by substituting the mango butter and apricot kernel oils for other natural butters and oils.
Makes 30g. Shelf life of 6 months in an airtight container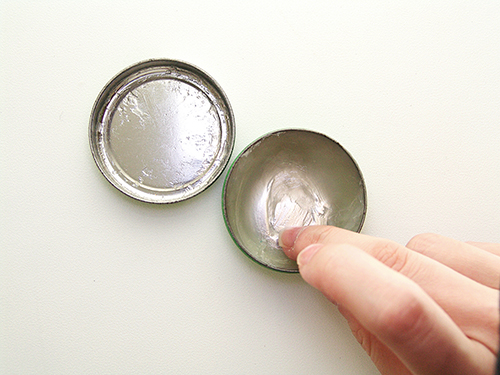 HOW TO MAKE LIP BALM AT HOME – THE RECIPE
Ingredients
6g beeswax 
6g Shea Butter 
6g Mango Butter
11ml Apricot Kernel Oil
1 drop Vitamin E Oil 
Method
Melt the wax and butters together in a bain-marie
Blend in the oil and vitamin E
Decant into a lip balm tube or pot
This mixture solidifies quickly so re-melt in the bain-marie if it solidifies before you've managed to decant it into your container
Helpful hint: You can use Candelilla Wax if seeking an alternative to beeswax

Clean Beauty Co is a modern, luxury beauty brand built on an ethos of high performance natural ingredients. They pride themselves on promoting positivity and transparency in beauty, empowering individuals to take control over what they put on their skin. Buy their book, Clean Beauty
, published by Square Peg, for £15.23.
READ MORE
How to make natural shaving cream – easy video recipe
How to get glowing skin – 3-minute brightening face massage
How to get rid of puffy eyes – 2 minute facial massage
5 summer beauty foods from the A-list makeup artist
Best tinted lip balm – Zelens Lip Enhancer is our Beauty Product of the Week
Best sweat-proof makeup to last through your workout
Like this article? Sign up to our newsletter to get more articles like this delivered straight to your inbox.