Ever wondered what to eat to for healthy skin? Celebrity make-up artist Wendy Rowe picks the five best summer beauty foods in her new book Eat Beautiful
You would think that for a celebrity make-up artist, one of the best ways to perfect your skin would be through make-up itself, but not for Wendy Rowe who has realised that the key to a glowing face is through general good health and looking after your diet.
Wendy Rowe has over 20 years of experience in the make-up industry with a long string of celebrity clients including the likes of Kate Hudson, Cara Delevingne and Nicole Kidman.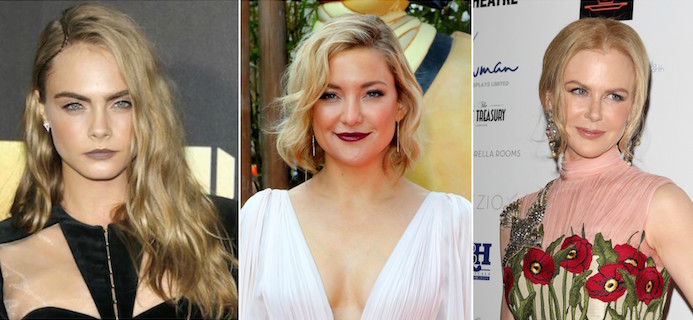 Her job is to make people look their best but admits that 'to get the perfect skin and maintain it, you need the right balance inside and out'.
Wendy, 47, says she has learned a lot from other cultures as her job involves travelling all over the world. Wendy lived in Paris for four years where she could only buy produce that was in season: 'It was during my time in Paris that I found what a difference it makes to use fresh organic produce and eat according to the seasons'.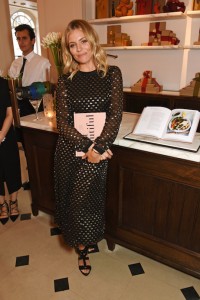 Eat Beautiful is based on information gathered by Wendy over the years from discovering what nutrients can do for skin. She has teamed up with a nutritionist for finer details and clarifies that she is not an expert but has simply written her first book to inspire people that the food they consume can make a difference to the way you look and feel.
Actress Sienna Miller, 34, has been working with Wendy since 2007 and has written the foreword for her new book which includes recipes and superfoods to use based on particular seasons (according to when these foods are in season, or more beneficial to your health) not to mention beauty tips and Wendy's very own skincare routine.
Talking about Wendy, Sienna says: 'I have often wondered wondered how she manages to look as fantastic and glowing as she does, while also knowing she is on a plane every other week, and this nutritional bible is the secret!'.
Here are five summer superfoods to keep your skin looking gorgeous throughout the season from Eat Beautiful.
Avocado – the inner moisturiser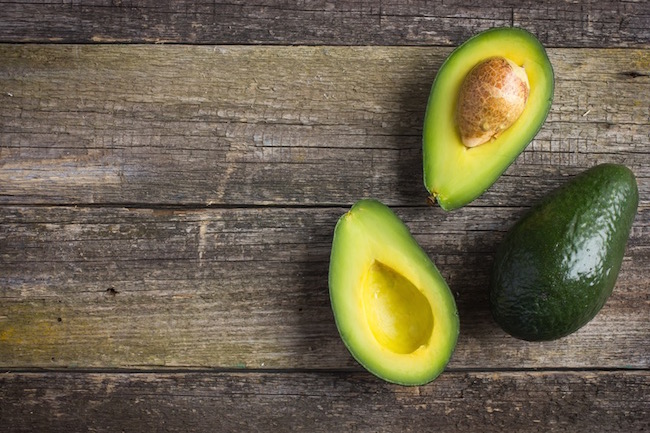 Avocados have become increasingly popular over the last few years but it hasn't always been this way as they are a fat. Increasingly, they're now hailed as a healthy fat proven to not promote weight gain but be beneficial to your health. Research shows that a high-fat Mediterranean diet can actually help you lose weight – and the Mediterraneans love their avocados. The reason why Wendy loves avocados is that as well as being beneficial to your waistline, they are also effective for the skin.  'Avocados contain 'monounsaturated fatty acids that work together with the skin against UV damage', says Wendy. 'Avocados soothe any symptoms of sensitivity and inflammation at the same time; they also promote skin elasticity'.
MORE: 10 healthy fats that could help you LOSE weight
Courgette – The rehydrator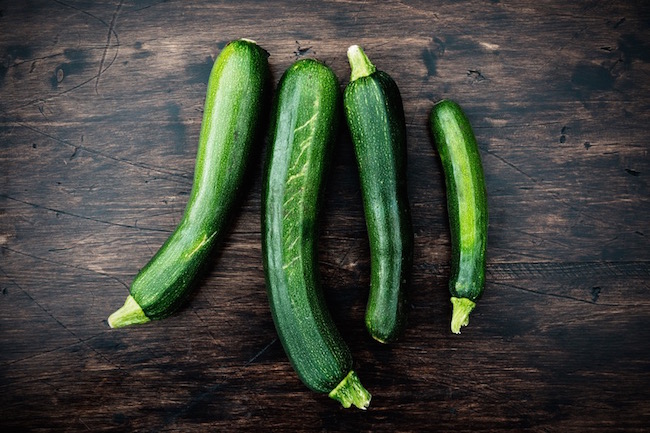 Wendy calls the courgette the rehydrator as they are high in water content and low in calories which is perfect for the summer months; however, this doesn't solely answer why they are good for the skin. They also contain nutrients to make your skin shine. 'The skin's favourite vitamins – A, B complex and C – help fight free radicals and inflammation for that healthy glow while protecting against the signs of anti ageing from within' explains Wendy.
Cucumber – The internal cleanser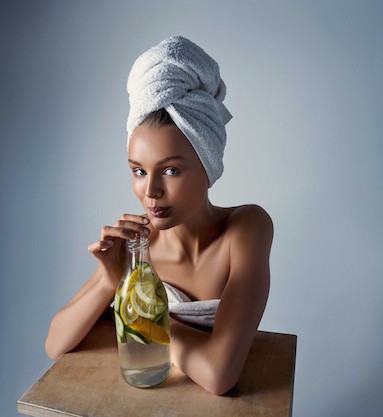 Like courgettes, cucumbers are also high in water content and are great to help deal with digestive problems hence the name 'the internal cleanser'. Cucumber is a great soother if you burn too, says Wendy. What's more, 'Cucumber skin contains one of the richest forms of silica, a mineral that activates enzymes involved in the production of collagen (maintains skin structure and elasticity)'.
We've all heard of putting cucumber on our eyes, but what's the actual benefit? 'It's particularly effective in reducing eye puffiness, the vitamin C and caffeic acid helping to relieve fluid retention for an instant tightening and refreshing effect,' she says.
Dark Chocolate – The anti-ageing treat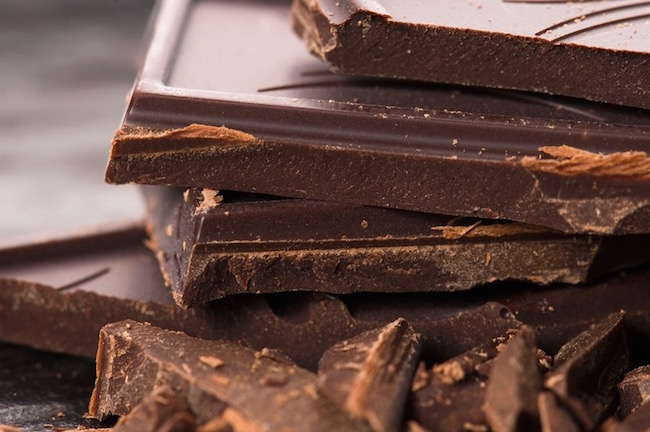 Who would have thought that chocolate of all things can be good for the skin? Now we can all have a cheeky sweet treat without feeling guilty. 'Rich in nutrients, high-quality dark chocolate can protect the skin from damaging UV rays, while also working to firm and repair the complexion,' says Wendy. 'The anti-inflammatory properties help to reduce inflammation in the body, making it an excellent resource in the fight against skin conditions like rosacea and eczema'. Take note of the 'high-quality' comment though. Cheap, sugary chocolate will not have the same effect.
MORE: 7 best vegan chocolate bars
Watermelon – Edible water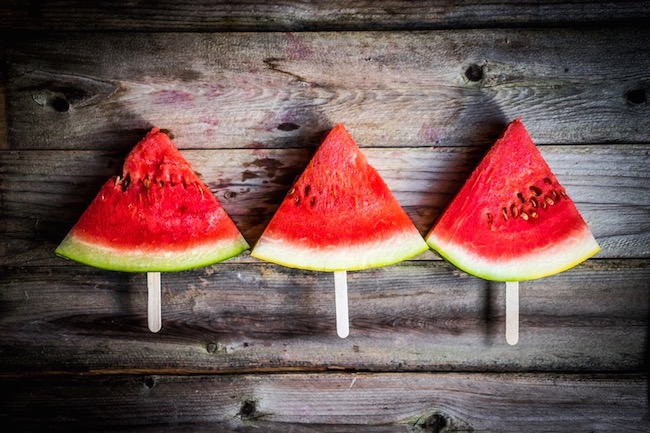 As an introduction to the 'summer' section in this book, Wendy describes how important it is to consume plenty of water – not only drinking it but eating it too. Watermelon is an example of edible water as it makes up 93 per cent of the fruit.
'Containing vitamins A and C, the watermelon gives the skin exactly what it needs for a radiant and youthful glow.' Wendy says.
'Watermelon seeds are little nutritional powerhouses in their own right: they contain beneficial fatty acids and antioxidants that keep the skin hydrated and can help acne sufferers. So don't spit them out'.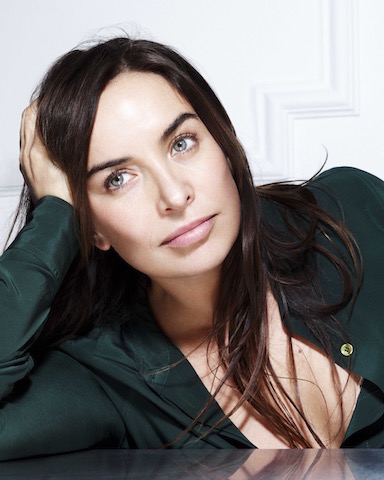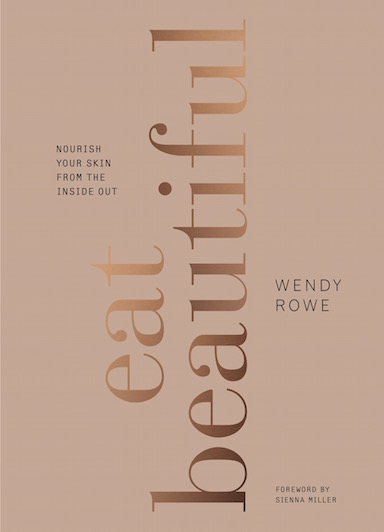 Get your copy of Wendy Rowe's, Eat Beautiful: Nourish your skin from the inside out
published by Ebury Press on 23rd June, available on Amazon for £13.60 hardback.
Like this article? Sign up to our newsletter to get more articles like this delivered straight to your inbox.