Does quitting alcohol mean quitting going out? Healthista Eats blogger Charlotte Dormon says no and rounds up three mocktail recipes, and an alcohol-free friendly bar…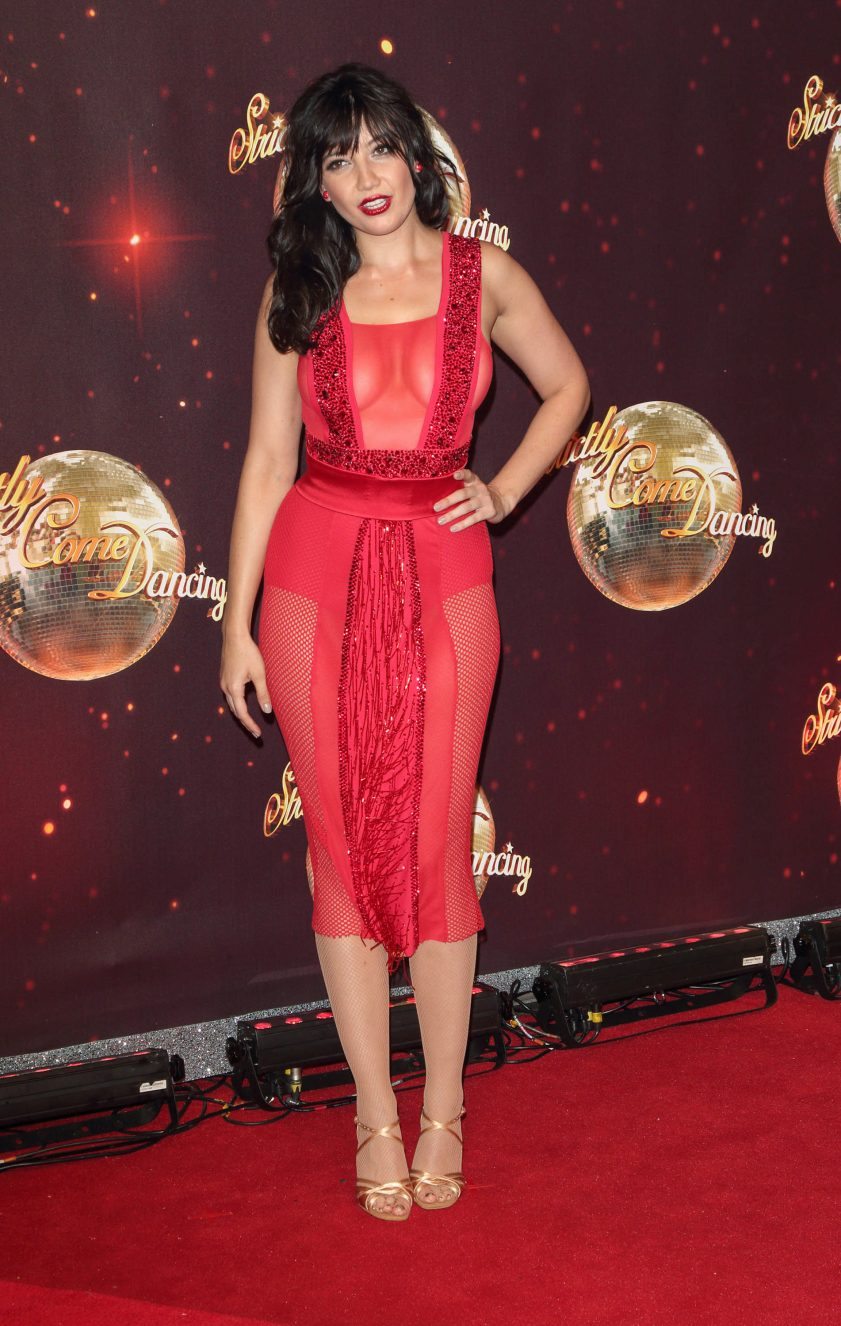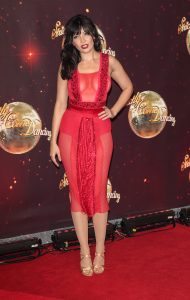 Drinking less or going teetotal has become popular with a huge number of people in the UK now opting to go liquor-free as part of a lifestyle choice, or using Dry January as a trial run for charity. Female celebrity icons, such as British model Daisy Lowe, have often talked about how much they enjoy life more without it, being able to juggle fitness and hobbies, and work much more effectively without feeling slowed down and sluggish on a Monday morning.
If you go alcohol-free, does this mean life (or you) becomes boring? Not at all. In fact it can be quite the opposite.  Whether you choose to give up or cut back, it can give you a whole new lease of life and you enjoy things more than you did before.
I for one used to be one of those people who saw the festive season as an opportunity and a need to go out and drink large quantities of alcohol on social occasions, and of course had the perfect excuse for it the next day – "Well, it is Christmas!"  How could anyone survive without a few glasses of champagne?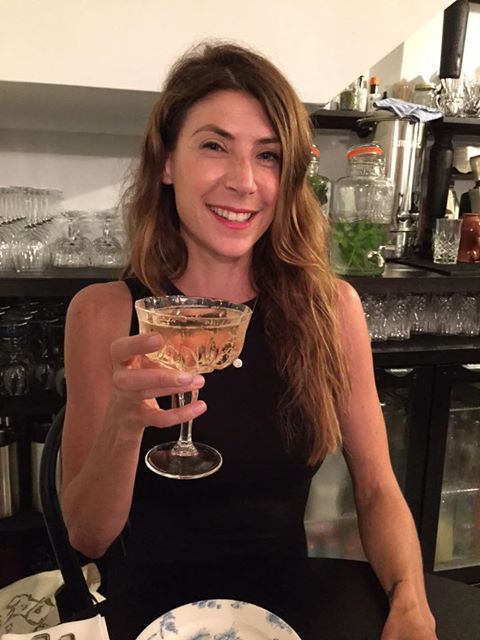 The alcohol-free challenge
This Christmas was a very different situation for me. I did something amazing in the summer- another time of year when drinking large amounts of chilled white wine every evening after work is totally accepted as the norm by the British. I chose to go 90 days free of any alcohol as part of an experiment and as a case study for an article. What would going out be like without a G&T or glass of wine? Would I like the people I went out with as much? And would they like me as much? All these things go through your head when it's something you have never tried before.
Having less alcohol meant more energy, more hydrated skin, and easier to stay fit
Being that I work in natural health, it was obvious to me that alcohol isn't good for you. There are, however, so many incredible health benefits of not drinking alcohol, that it's almost impossible to put it all in this feature. Overall, I was most keen on the fact that having less alcohol meant you felt more energized, your skin looked younger and more hydrated, you would find it easier to keep off the weight and burn fat more effectively, be more focused, feel more fit and get fit much more easily, sleep much better, and wake up feeling positive and happy – these are the benefits, both mentally and physically, that I saw myself.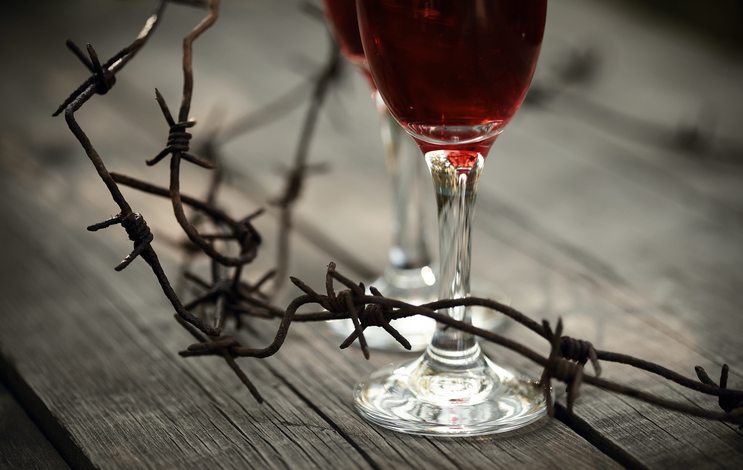 Why did I do 90 days? Experts say to break a habit you need to have at least 90 days of creating a new habit to break ones you don't want. In my case I needed to carry on with my normal life- still going out, still having dinner, and seeing friends – just without having an alcoholic drink.
Many people cutting out alcohol stay in and watch Netflix to avoid social situations
When they choose to give up alcohol for any period of time, many people may stay in and watch Netflix and avoid social situations. Although when they do reach the end of their period of abstinence, they then end up going crazy as hell and partying like a heavyweight rock star. Despite being fun for a night, this is not the way to make change. If you do want to learn how to moderate your alcohol intake, no matter what time of year or celebration it is, there is always a celebration of some sort in the diary that means alcohol is part of the night.
The sober struggles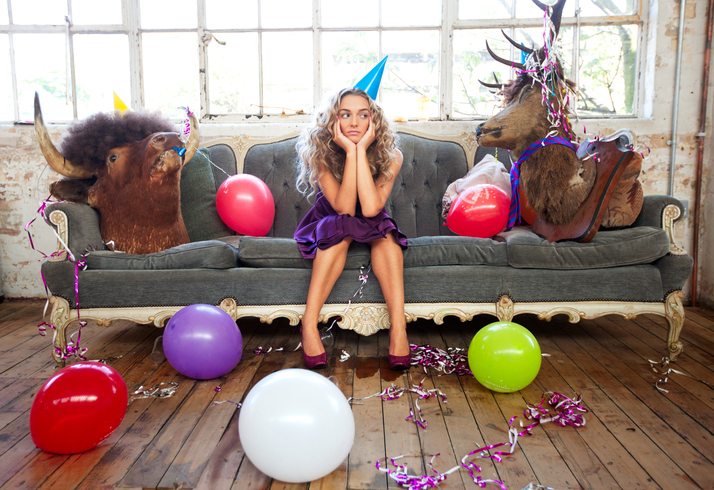 The main struggle I found was the fact that other people around me did not like the fact I was not drinking; they couldn't understand how I was doing it. I realised that unless you are on medication, in recovery from alcoholism, driving, or pregnant, people will question why on earth any normal British woman would want to avoid alcohol? And this is what anyone giving up or cutting back on booze has to deal with when out drinking with others.
The big struggle I had was finding non alcoholic beverages when out for the night that I could enjoy.
The other big struggle I had was finding non alcoholic beverages when out for the night that I could enjoy. Everywhere offered the usual selection of soft drinks including coke, lemonade, and orange juice – but these do not feel decedent or exciting, and you end up feeling a little glum. Also, most mocktails served in bars are full of fruit juice and too much sugar. I still wanted to have a 'drinking' experience, just without the alcohol.
I have made it my mission to find the best non-alcoholic drinks in London
Although I am drinking alcohol on occasion again – the odd glass of champagne or G&T is my go-to – I drink far less alcohol than normal and had no problem with it at all. I have also made it my mission this year to find the best drinks in London to enjoy the drinking experience, without a hangover to make you look and feel dreadful the next day – cheers to that!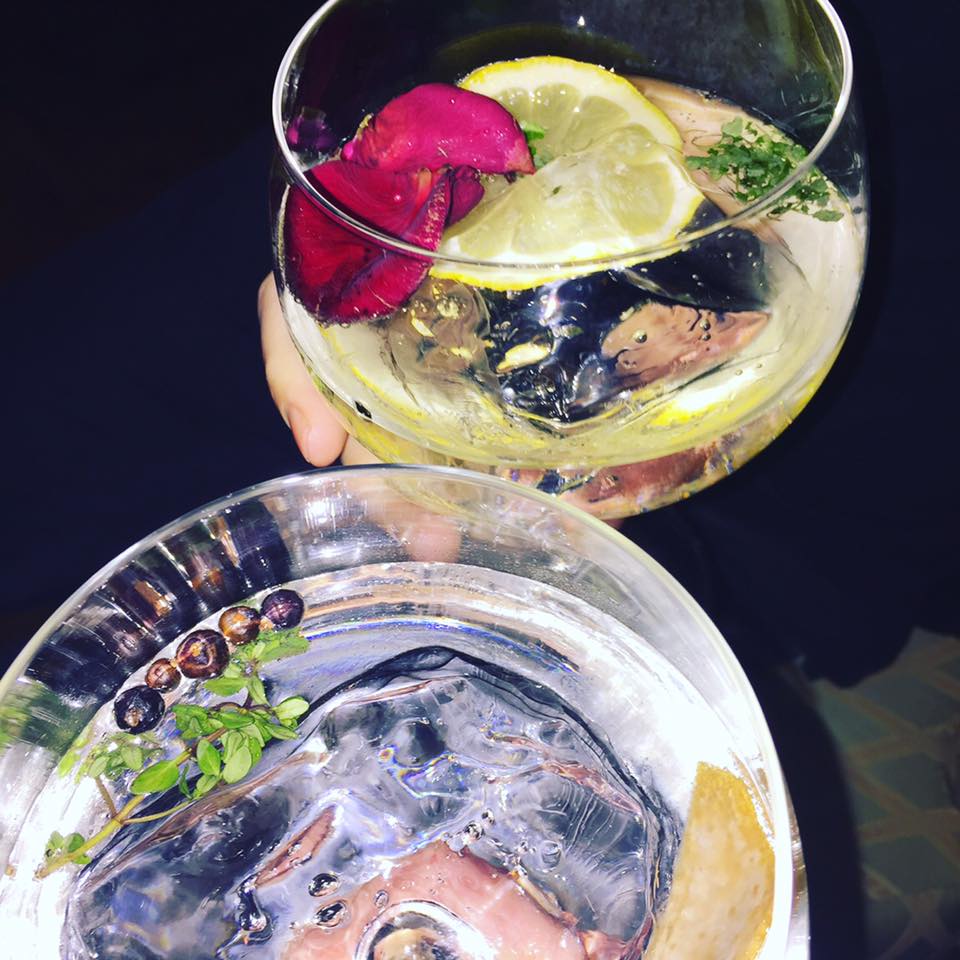 MORE: 10 best healthy breakfasts in London
3 recipes for mocktails you'll love
The two drink brands you need to look out for in bars are SEEDLIP and Thomas & Evans. They are the
first ever zero-proof, alcohol free spirits that are made using natural botanical ingredients.  They taste similar to Gin and may be used in cocktails, or enjoyed served over ice with a little Fever-Tree tonic and a slice of lemon.
The amazing SEEDLIP and their Spice 94 and new Garden 108 has been one of my most exciting finds to date. Not only does the bottle look luxury, but the taste is exceptionally good. It tastes similar to gin and is made using 100% natural botanical ingredients. It's also free from sugar, sweetener, artificial colours, flavours or allergens.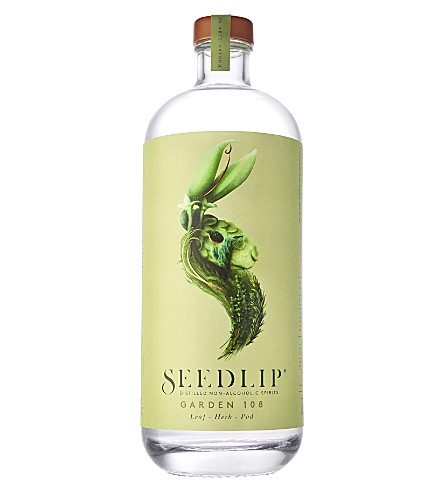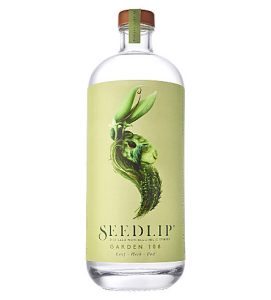 I enjoyed trying out the SEEDLIP with Fever-Tree Elderflower tonic water served at the very glamorous The London Edition Bar. It tasted refreshing and certainly not like you were missing out. It's the perfect venue to come for a date, or to enjoy a drink with friends. SEEDLIP is available at other bars and restaurants in London, and you can find your nearest location on their website.
There is the added bonus of being able to buy this drink from Selfridges, 700ml  for £29.99, and make your own mocktails using their recipes, such as the one below.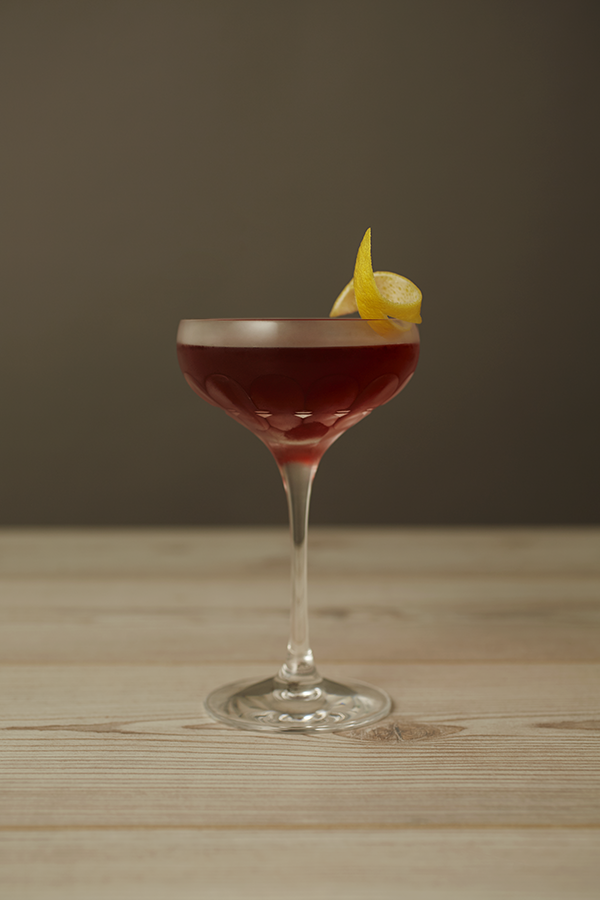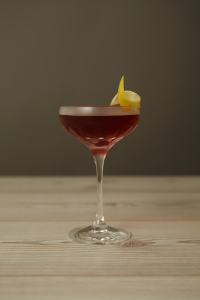 Seedlip Raspberry Martini
Ingredients
60ml Seedlip Spice
20ml Raspberry Shrub
5ml Dash of Sugar
Serve in a coupe glass and garnish with a Lemon Twist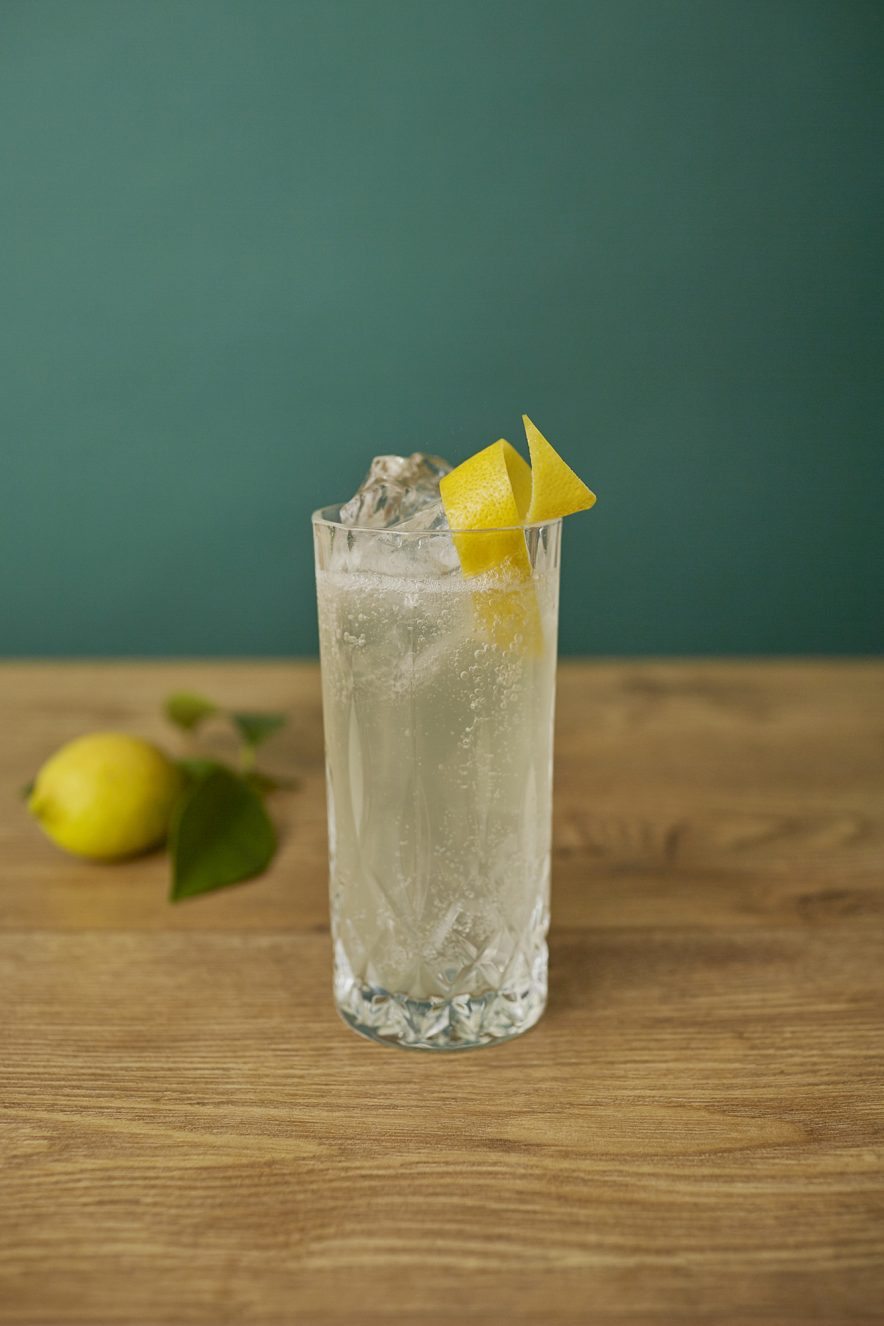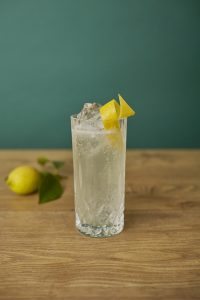 Seedlip Garden & Elderflower Tonic (Signature serve)
Ingredients
50ml Seedlip Garden
125ml Elderflower Tonic
Serve in a highball glass and garnish with a cucumber ribbon
The other drink that gets a round of applause for it's booze free botanical goodness and top health credentials is Thomas & Evans No.1. It's crafted with over 20 ingredients, including silver birch charcoal filtered, green fruit juices, steam-distilled botanicals, apple, elderflower, citrus peel, and oak tincture. Thomas And Evans No. 1 is an aromatic non-alcoholic blend that delivers a subtle natural sweetness, followed by a woody finish, garnished with fresh apple and a sprig of rosemary.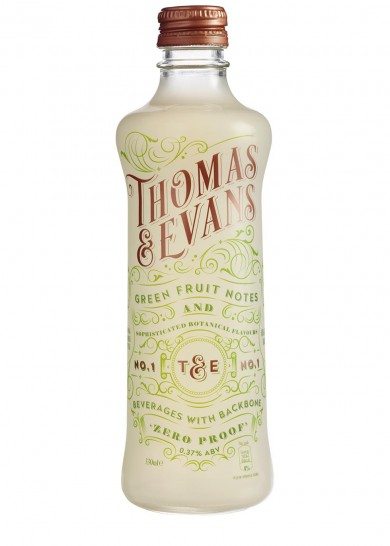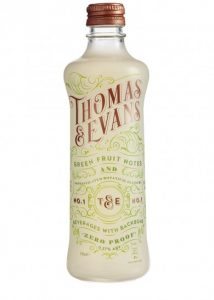 Once again I was 'refreshingly' surprised to find how good a drink could be without having a big slosh of gin added to it. If, like me, you like the taste of G&T, you will thoroughly enjoy this drink.  And unlike other non-alcoholic fruit mocktails that can be full of calories and sugar, this drink is only 99 calories per bottle.
To enjoy this drink on a night out, I went to the OXO Tower in London. You can also buy 330ml for £3.95 at Harvey Nichols, to make a mocktail at home.

T&E NO.1 mocktail
Ingredients:
175ml T&E NO. 1
Slice of green apple
Sprig of rosemary
4 cubes of ice
Build over ice in a large wine glass, garnish with a thin slice of green apple (ideally cut with a mandolin) and a sprig of rosemary.
THE place to drink mocktails – Be at One
Healthista lifestyle writer Vanessa Chalmers tried out some booze-free drinks at Be at One. She said:
'I went to the Kings Cross Be at One bar, one of 31 across England and Wales. I have been to others a couple of times, as they are a popular place to hang out with a party vibe and an extensive cocktail list. When my friends and I arrived at the bar on a Friday evening in December, it was heaving with bright-eyed people looking like they were having an awesome time. Not only them, but the bar stuff were singing and cheering in between shaking cocktails, too. A song, such as 'Livin on a Prayer', would come on, and they'd drop everything to raise the roof and belt out the chorus. The atmosphere was lively- just what we wanted at the end of the week whilst being able to chat over some drinks.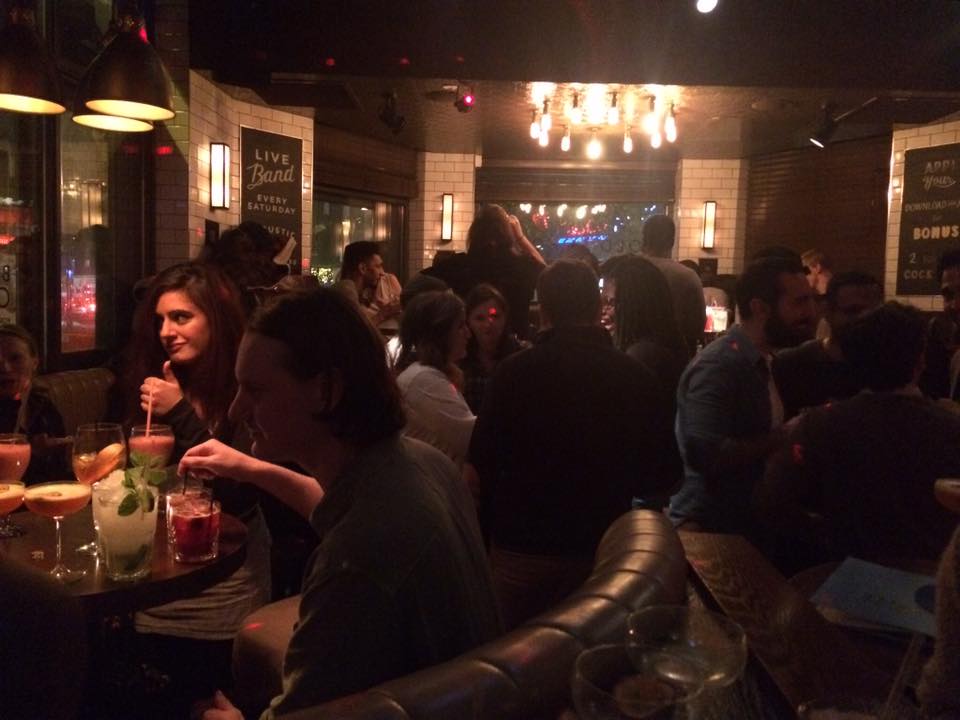 Never have I flicked to the virtuous cocktail and mocktail page in the menu before, but we decided to give it ago. From the list of around 10, we ordered a handful and then tried to guess which ones were alcoholic and which weren't. Surprisingly, the ones without alcohol tasted more alcoholic than those that did. I was convinced the Super Flip, made with mint, agave syrup, apple juice, ginger ale, and lime juice, was an altered mojito. The Java Juice, made with espresso, coconut palm syrup, and coconut water, could also have been mistaken for a refreshing coffee liquor on ice.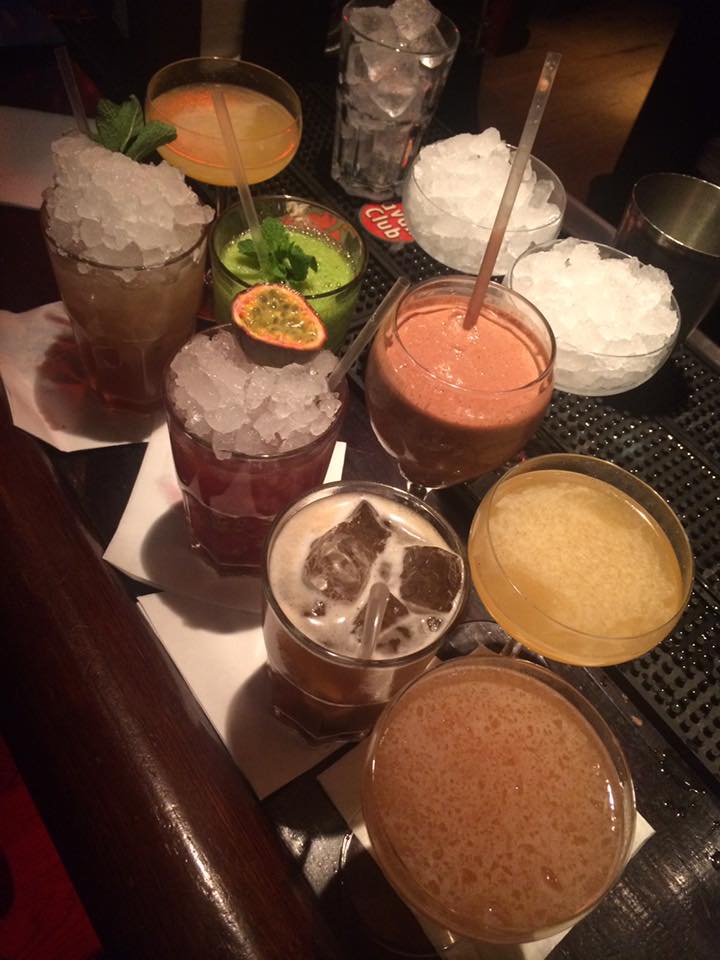 As for the virtuous cocktails, they give health conscious people the option to have a drink, but with a little added nutrition (well that's what we can tell ourselves, right?). Our favourite was Bee's Knees, made with Whitley Neill Gin, lemon Juice, and manuka/pollen syrup. The syrup is really sweet, but the lemon juice adds a hint of bitterness and compliments the gin.
The Almond Mocha was unlike a cocktail I had tried before. It's made with Kahlua (a coffee liqour), almond butter (lots of it), raw chocolate, almond milk, and palm sugar syrup. It's essentially a very nutty smoothie, and you can't taste the alcohol at all. We guessed this was a mocktail, but we weren't wrong in that it was lower in alcohol content, at least.
It's fantastic to see bars taking sober party-goers seriously, making sure we have something delicious to sip on instead of being incredibly bored with a coca cola.
Charlotte and Vanessa will continue to try and find other places like this to drink in London over January.
MORE: 12 really easy ways to beat a hangover
MORE: How to get a flat stomach fast: Healthista tests a teatox, waist trainer, and body wrap
Like this article? Sign up to our newsletter to get more articles like this delivered straight to your inbox.