Eat back your six-pack – Healthista columnist and foodie lover Charlotte Dormon reveals her pick of the best healthy restaurants in London
I'm glad February is finally here. January is a bit of a marmite month, for sure. Some may loathe it: not surprising after being wrenched away from a comfy sofa and a festive season spent drinking tea, nibbling on mince pies and bingeing on Netflix (that wasn't far off my experience) and facing a full inbox, long and exhausting office meetings, smelly public transport and post-Christmas financial ruin. It can be enough to make anyone want to grab a giant box of chocolates and crawl back under the duvet.
Research from those in the know says that six-packs all start in the kitchen
But for me, I come back to life and feel full of positivity in the New Year. If one of your new year goals is to lose the extra 'baggage' from gorging on festive foods all winter and you're already going full throttle at the gym, there's one thing you might like to know before you book the next grueling spin class. Research from those in the know says that six-packs all start in the kitchen.
And the next piece of good news is that you don't have to do all the work yourself. There are some great places around London to eat amazing, healthy food this season while working towards losing that belly bulge. I used to spend hours scouring menus on the internet, calling restaurants to check if they could cater for gluten or dairy-free diets, and walking around town searching high and low for new cafés and restaurants offering something nutritious. These days, things are far simpler. As most of my friends and the work connections I follow are into healthy eating, nutrition and wellness, I'm not short of an overflow of Insta-inspiration.
So, if 2018 is the year to shape up your shizzle, check out some of these amazing places I've been enjoying recently.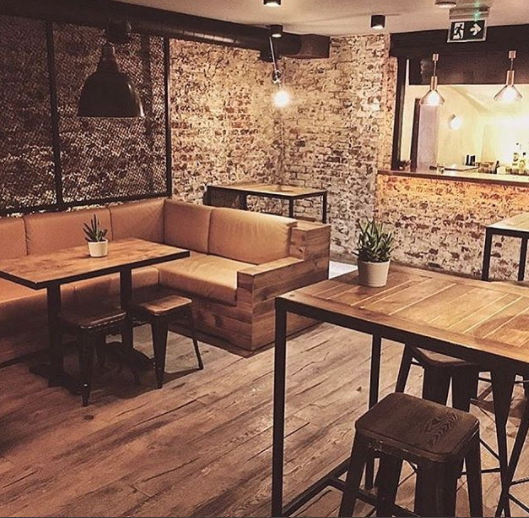 Where: Fulham
Great for: Healthy dates, fun and socialising, drinking mocktails and cocktails, gluten-free, dairy-free and Paleo diets.
One person I can always rely on is my friend Zoe Stirling, a great nutritional therapist and the founder of the healthy eatery Squirrel. One Sunday morning I was lost in Insta food porn heaven when I came across Zoe's picture of a rather amazing-looking dairy and gluten-free waffle taken at her local healthy haunt, Boys'n'Berry. This pic said all I needed to know and I quickly called her to arrange a brunch date.
If you're upping your fitness quota, it's the perfect 'cheat-day' treat.
Fast-forward a few days and there we were, sitting at the table to catch up on work, life and waffles. We both ordered a green juice, and for me a tea and Zoe a coffee – which, by the way, she claims is "one of the best in London", and one of the few that doesn't make her feel jittery. So, a good place to check out if you're a lightweight on the caffeine.
Next up were the baked eggs cooked with a spicy tomato sauce, followed by the infamous Boys'n'Berry waffle. The baked eggs were delicious – soft, with a slightly runny yolk nestling within a thick spicy tomato sauce, served with warm gluten-free bread.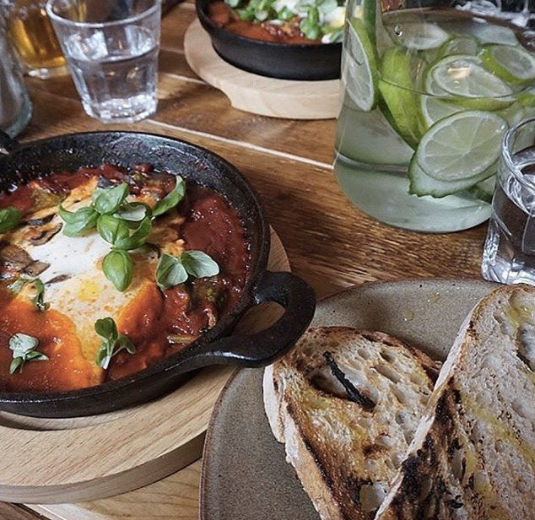 Once the baked eggs were gobbled up, my Insta-dream dish finally arrived. The glorious golden toasted waffle was as good as I'd hoped it would be. The texture was fluffy in the middle, and it had a light crunchiness that worked like the dream with the fresh berries, maple syrup and coconut cream. For someone avoiding dairy and gluten, this type of treat is hard to come by: most gluten-free waffles I've tried are similar to munching on cardboard. I'm not going to lie – it's not really a recipe for a six-pack, but if you're upping your fitness quota, it's the perfect 'cheat-day' treat.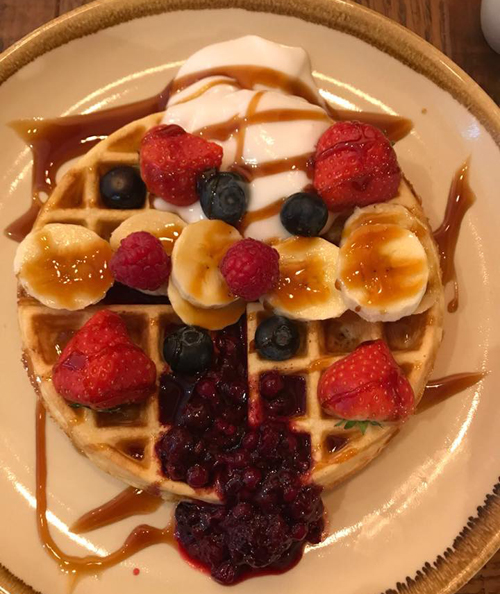 Overall, I really liked Boys'n'Berry for both for food and general atmosphere. The décor is cool and it has a fun vibe. It's perfect for a meal with a group of friends, or to meet a date – he or she might find this menu a little more 'digestible' than your average healthy raw food café. Having the option of eating well and still ordering a martini, beer or mocktail is just what we Healthistas need more of.  And I'm looking forward to coming back.
Don't miss: Gluten & Dairy Free Waffles and Pancakes, Baked Eggs with Spicy Tomato sauce, Cold Pressed juice, and great coffee that doesn't give you the jitters.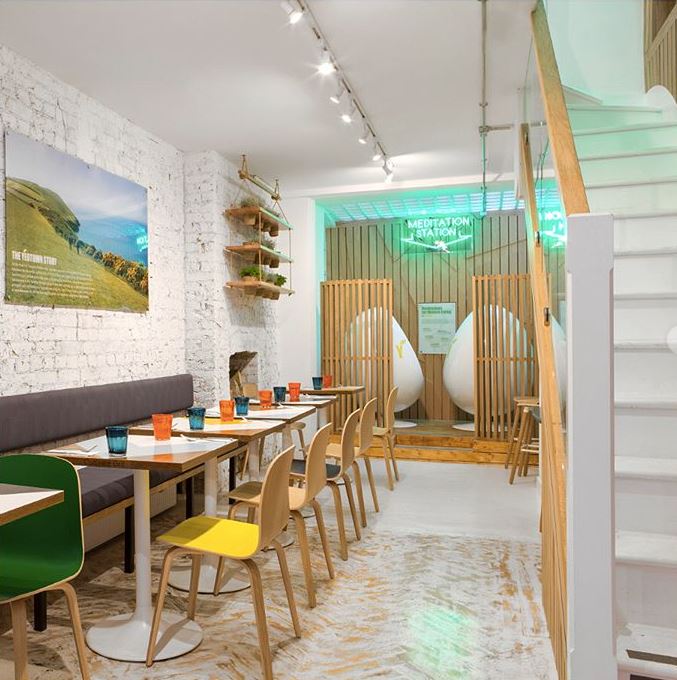 Where: Marylebone
Great for: Chilling out, Wi-Fi-free relaxation, organic food, gluten and dairy-free, vegan options, low-sugar, organic juice and superfood smoothies.
Yeotown Kitchen was created by yoga teacher Mercedes Sieff and her husband Simon, who are also the founders of the award-winning Yeotown detox and wellbeing retreat in Devon.
Yeotown Kitchen even has its own meditation pods
After the huge success of Yeotown retreat and with a wealth of experience in the world of wellness, Mercedes and Simon decided it was time to bring their much-loved menu to London. And so Yeotown Kitchen was born, providing stressed-out city-dwellers with a much-needed escape to enjoy nutritious food and a place to restore and relax. In fact, relaxation is taken so seriously here that Yeotown Kitchen even has its own meditation pods to allow guests to give their mind a rest over their lunch break.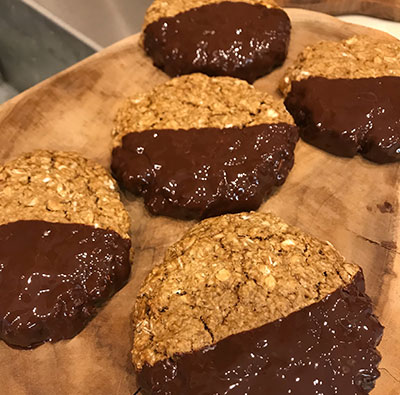 As well as encouraging meditation, the Yeotown team wants guests to escape from the screen and start socializing. Yes, you may remember the good old days when people just ate their food and talked, rather than updating their social media. As much as I love updating my Insta account, it's really good to be mindful of how much time we spend looking at our screens and being distracted from some of the things that nourish and ground us, such as eating good food and connecting and being present with another person.
To keep the vibe calm and chilled, the restaurant has been stylishly decorated to look like and feel like a laidback, cool Californian beach café; which certainly makes it that much easier to get into the zone and put your feet up for little break from it all.
With all their years of experience in running a successful retreat, Simon and Mercedes' food menu is top notch and caters for those with an appetite for comfort and taste, but who also want to eat good food that nourishes their body. I came expecting to see lists of raw foods and salads, but instead was delighted to see comforting dishes like white truffle pasta and hot soup with salmon and buckwheat noodles – both of which I've had couple of times and really loved.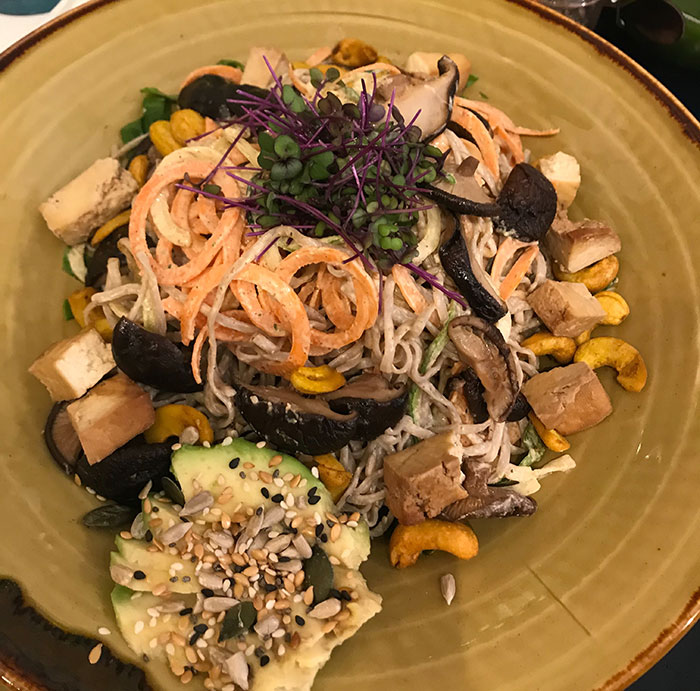 When it comes to treats, you'll not be disappointed either. The selection of cakes, biscuits and chocolate treats are dreamy. All of them are suitable for gluten, grain and dairy-free diets and are made without refined sugar. I got stuck into the carrot cake last time I was there, and was left floating on cloud nine in a haze of happiness.
Don't miss: Vegan, gluten-free and Paleo-friendly carrot cake, buckwheat noodle and salmon soup and dairy- and gluten-free white truffle pasta.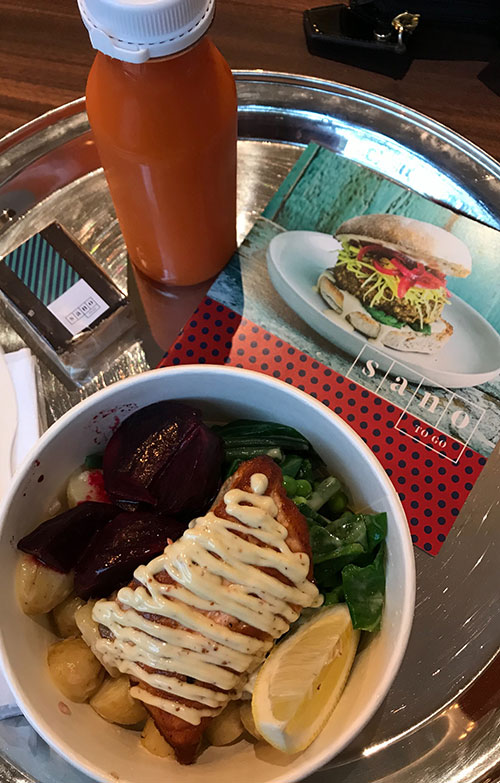 Where: High Holborn
Good for: Healthy fast food to eat in or to go (think Leon or EAT but way more nutritious and better quality food), good for office workers who need to get a quick and nutritious healthy breakfast, lunch or dinner.
A new kid on the block, Sano's mouthwatering menu is the brainchild of one of my all-time hero nutritionists, Dale Pinnock. Who, as well as having years of clinical experience helping people get well, has also written over ten best-selling healthy recipe books on various topics, from skin health to weight loss. Dale's co-founder Heather Richards is also a nutritionist with years of clinical practice and heaps of experience and knowledge.
Together, Dale and Heather have managed to create a food menu that offers busy people – those who don't have the time to prepare and cook healthy and nutritious meals that most of us would like to eat – just what they need to stay well. Simple, tasty and enjoyable meals that make you feel happy and good.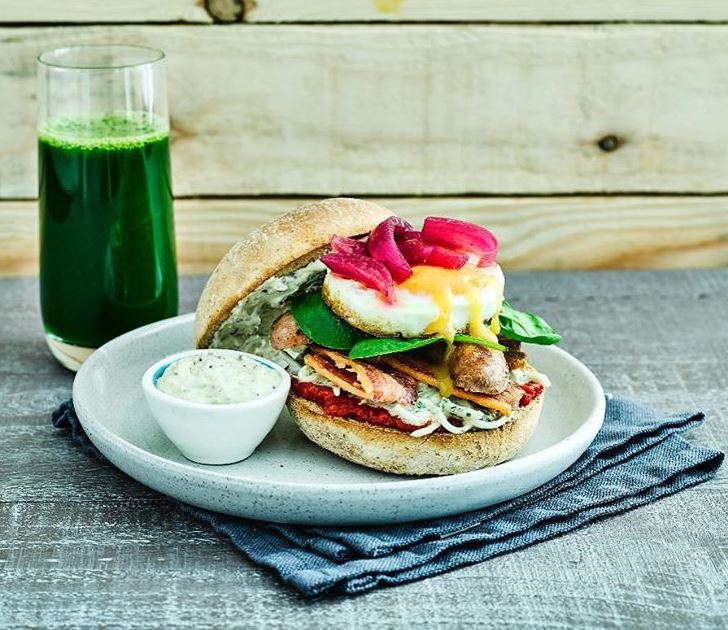 I know you're probably thinking: yeah, yeah Charlotte, that's what everyone says these days.  And don't get me wrong, I totally get it – I often feel the same when I get emails about new restaurants telling me they are using locally produced foods and sustainable ingredients. But it has to be said: these guys really mean it, and the taste and quality of the food proves it.
They champion natural ingredients, like free-range and organic meats, pulses, super-grains and loads of veg
Both Dale and Heather take a no-nonsense approach to a simple, healthy diet and believe good nutrition and eating well should not be hard work or too restrictive, or mean following fads. (As nutritionists, they agree there is a concern about the popularity of certain media-trendy diets, such as raw or Paleo, that are not always suitable for everyone – especially those with digestive health issues.) Instead, they champion natural ingredients, like free-range and organic meats, pulses, super-grains and loads of veg, all cooked with plenty of spices rather than tons of salt and sugar.
The dishes are all filling, with options for meat eaters, veggies and vegans alike. A great choice for those who want a quick meal that tastes and feels far better for you than something you'd get in the average food-to-go high-street chain. Dale and Heather have managed to create good restaurant-quality meals in a fast food format.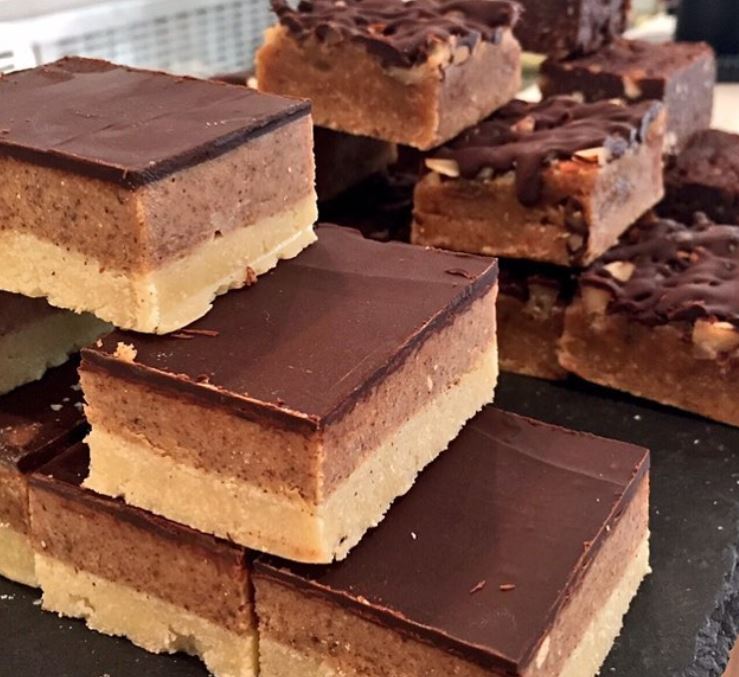 I've been in on a few occasions now for lunch and for food to go after the gym. Although the costs are a little higher than you would find in a Leon or EAT, the food is all freshly prepared on site by top chefs, and they say that the ingredients are chosen for their excellent nutritional quality.
Don't miss: Grilled Salmon & Beetroot Pot with new potatoes, salad and peas, Ginger Lemon Grass & Five Spice Chicken with brown rice and quinoa, Aubergine and Butternut Squash Tagine.
Some other great healthy restaurants in London 
Protein Haus: Great for gym bunnies; loads of high-protein, gluten-free and vegan options.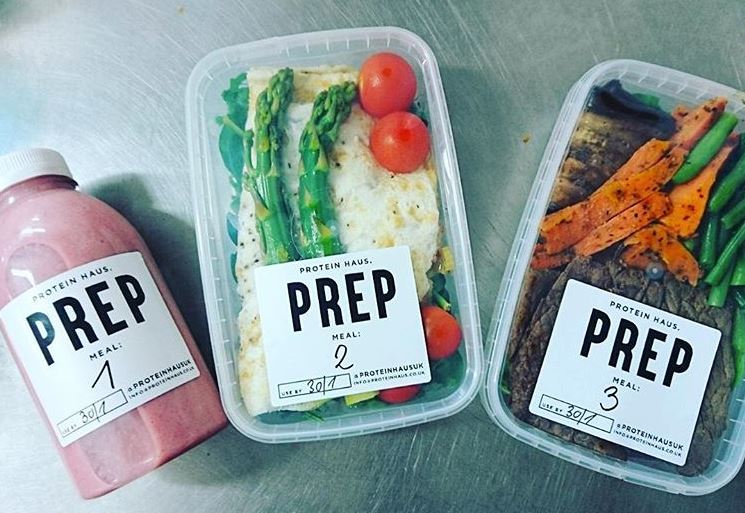 Squirrel: Brilliant for all-day healthy food options. Affordable and simple foods with good ingredients.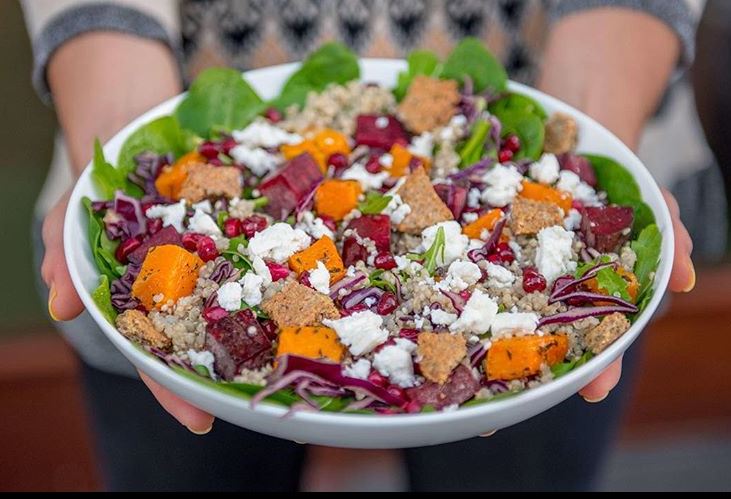 LLS Café: One of my new finds that I can't get enough of. Very close to Hampstead Heath (if you need to escape for some green space, please visit the heath, as it's a joy). Serves great juices, vegan and veggie foods and plenty of gluten-free options.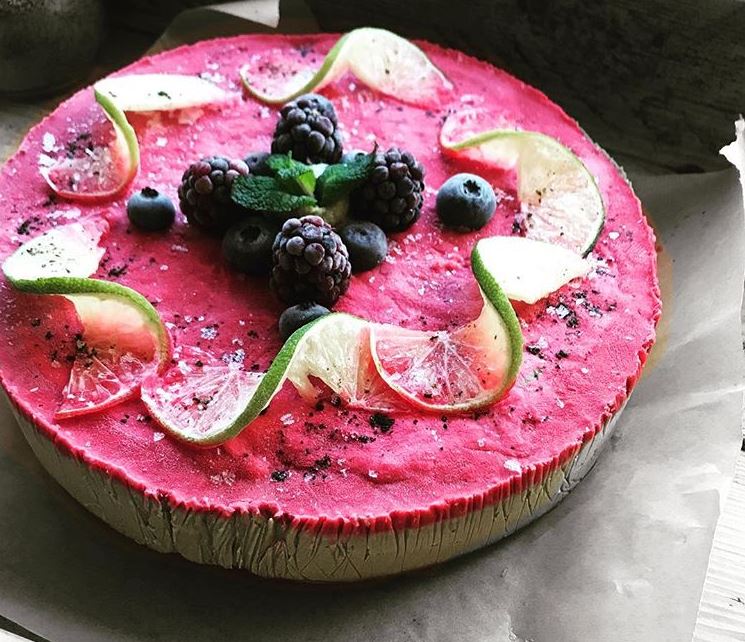 There are many more new places I shall be visiting over the next few months – watch this space to discover what's next …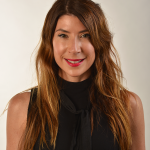 is our Healthista Eats blogger.  She's not a chef, or even that much of a cook.  If it's recipes you're looking for – you're in the wrong place.  But whether it's Sunday lunch or Friday night cocktails, she's the one friends and family turn to when they want to know how to eat out and be relatively healthy.  Each week she'll now be bringing you the same insider knowledge.  We'll drink – and eat – to that. Follow Charlotte on Instagram @HealthyEatsLondon
Got a favourite restaurant we haven't covered yet? Let us know so we can check it out! Tweet us @HealthistaTV
READ MORE
12 best fitness studios in London
10 best healthy restaurants in London to get you beach-body ready
3 best new raw food restaurants
8 best vegetarian restaurants in London
Like this article? Sign up to our newsletter to get more articles like this delivered straight to your inbox.