Boxing gyms are on the rise in the capital, with more people taking up the the sport than ever before. That's why Healthista had to visit five of the newest boxing gyms in London 
From self-esteem to an endorphin kick, there are a ton of reasons why putting on some gloves and getting into a boxing ring is beneficial.
Even Prince Harry has previously advocated that boxing is a great coping mechanism to deal with pent up anger.
It's not just royal princes that are big on boxing.
According to an Active People Survey, more than 11,700 women had taken up boxing in 2018. The survey suggested that women were taking up boxing as an alternative to typical 'women's sports such as netball.
But 2019 has seen women own the sport.
Last month alone there was an almighty buzz surrounding the British born and bred Lauren Price, who was crowned World Amateur Champion. In the month before that, two-time Olympic champion Nicola Adams retained her WBO flyweight title.
And in celebrity-ville? Boxing has been picked up by the likes of Gigi Hadid, Queen Latifah and Naomi Campbell.
https://www.instagram.com/p/0Vb-63Qkoi/?utm_source=ig_web_copy_link
So I decided it was time for me to see what all the hype was about. Would I fall in love with boxing like so many other women? I couldn't see what the harm would be as long as I was working on my poor core, noodle arms and weak shoulders.
Here are five gym that get Healthista's seal of approval…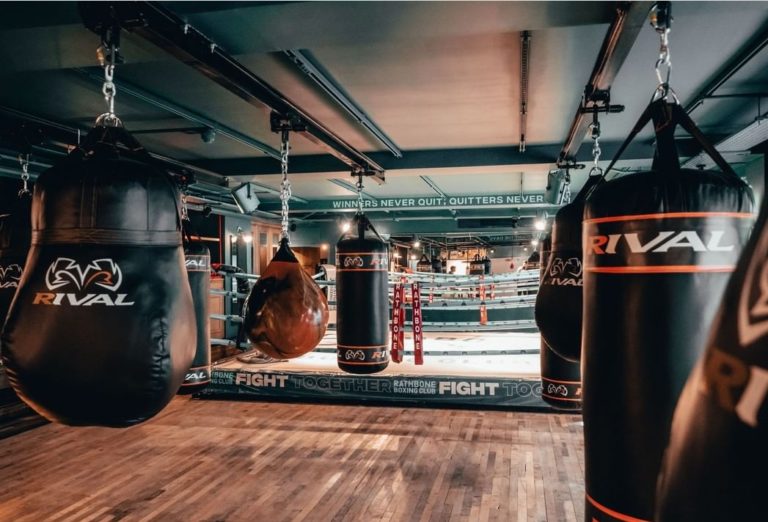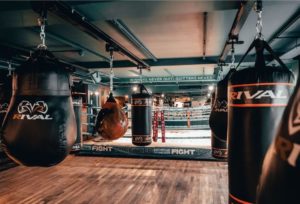 Rathbone Boxing Club was created by Manya Klempner after realising that there was a gap in the market for a 'spit-and-sawdust' boxing gym with the customer service of a boutique studio.
No joining fees, no monthly payments, this is a pay-as-you-go studio. There's no boxercise or boxing yoga to be found here – it's 100% authentic boxing.
Despite the rise of boxing facilities in the capital, you'd be surprised at the minimal number of boxing studios around London that offer actual authentic boxing classes.
The boxing gym's MVP trainer is Adam Booth, a world renowned British professional boxing trainer who has trained the likes of iconic boxers such as David Haye, Andy Lee and Ryan Burnett  – all of which have earned their fair share of world championship titles.
Booth has curated Rathbone's club training programme and has said:
'We are providing training to suit all levels, and the techniques and elements of this training are the ones I have used with my previous, current and future World Champions.
'The Rathbone coaches have the ability to provide members with Championship satisfaction.'
Where? Rathbone Boxing Club is located in the heart of Fitzrovia.
How much does it cost? Single classes are pay as you go and start from £20.00, or £16.67 when you get bundle sessions.
Healthista thoughts?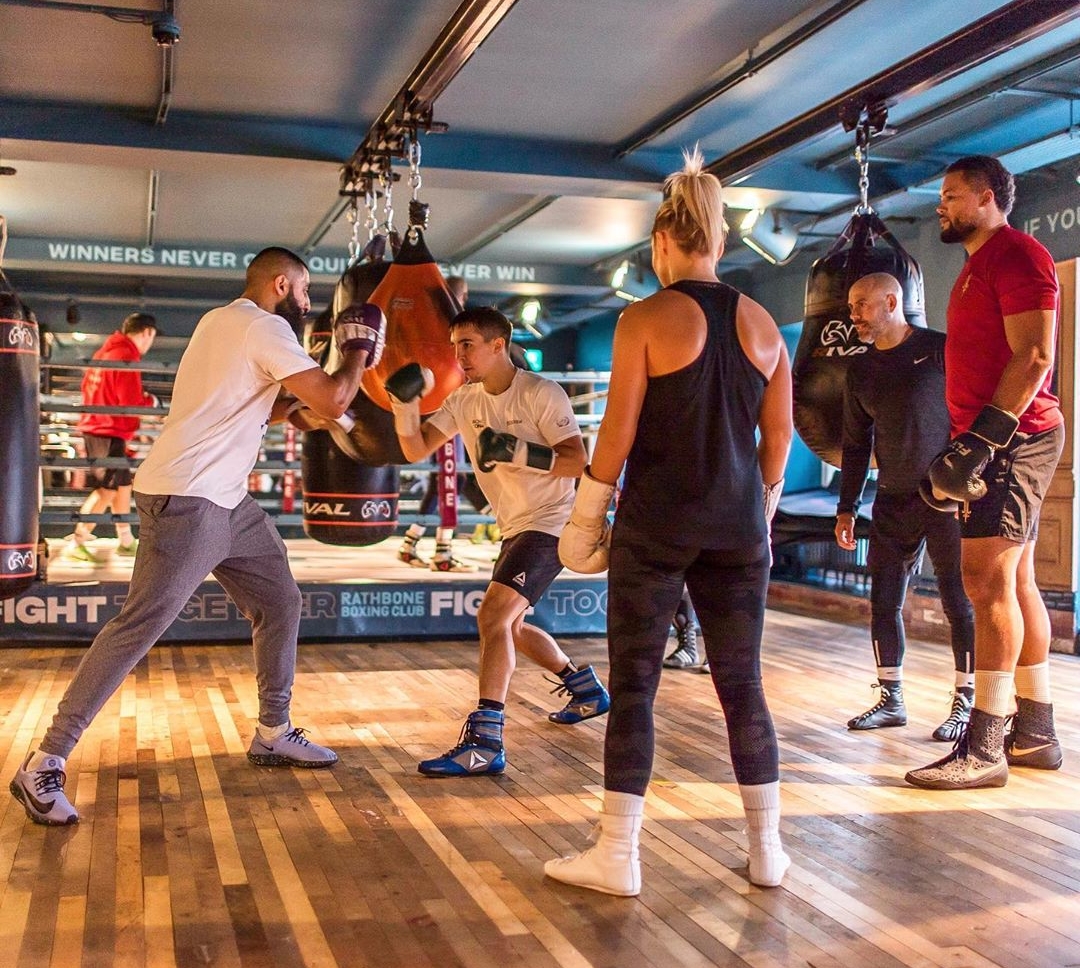 Fumbling with my google maps in Fitzrovia trying to find this boxing gym, I admit I already had preconceptions about this studio, given where it was located.
Surprisingly, unlike high-end boxing gyms, there was nothing about Rathbone that was obnoxiously flashy or try-hard trendy.
No fountains of gold. No servants offering sweat towels – nothing that reflected the extravagant postcode.
From the moment I walked in, I could immediately tell that this was a no frills, humble studio, and I bloody well liked that.
Just from the interior alone, I got the timeless feel of it with vintage postings hanging on the wall – with the love for Muhamad Ali very apparent.
When I had scrolled through the Rathbone Boxing Club looking for a class to attend, the boxing medley class struck me as on that would offer promising variety.
I wasn't wrong, but I definitely could not have anticipated the Latin music pumping through the boxing studio's sound system.
It wasn't until the class was fully underway that I realised the music was great and it actually helped me find my rhythm, and keept me light on my feet.
Who would've though Latin music and boxing would be such a great combo?
View this post on Instagram
The warm-up consisted of throwing punches whilst holding dumbbells. This sounds a lot easier than it actually is. By the second round of the warm-up, I felt like my arms were about to fall off.
The boxing medley class is a mix of three of Rathbone's signature classes all in one. From technique to footwork to punchbag work to circuit training, this class felt as if it worked every single part of my body.
During the punchbag rounds the coach, Vlad would go around the class and do some one-to-one punch work with everyone.
He tailored the one-on-one to everyone's individual capabilities, which I really appreciated. Going beyond that, I wasn't left to struggle during the class or even before the class.
Vlad, an ex-amateur heavyweight boxer, went out of his way to make sure I knew the proper stance, how far to stand from the bag and how to throw a jab and a hook.
Rathbone's 'community is at the heart of everything' motto isn't a load of bull.
As a newbie, it was interesting to observe how people knew each other within the class and how the boxing coach greeted the familiar faces and introduced himself to the new faces.
It was a friendly atmosphere, that could only get better the more you went. I didn't feel left out in the slightest. Even after the class, those who were doing the class alongside me were welcoming, recognising I was a new face and making me feel involved.
Best for the sweatiest workout: Twelve Three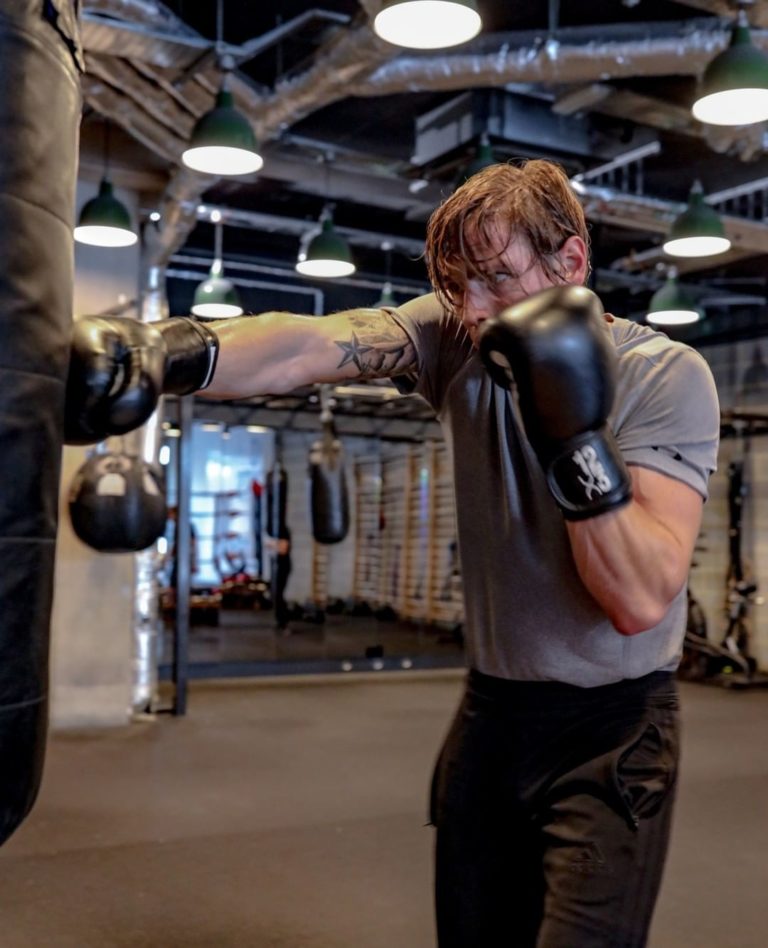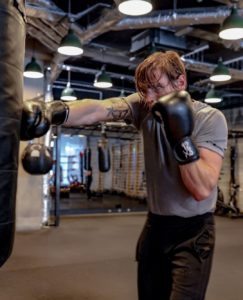 Twelve Three was formed by world champion Darren Barker and ex-England captain Ryan Pickard's belief in paying homage to their roots – Repton Boxing Club. The two first met at this East End boxing club, where they became sparring partners.
The BoxCon class was recently born after the success of the pop-up classes in Nike Town Oxford Circus. This signature class was the result of Twelve Three founders combining boxing and the science behind strength and conditioning training.
From burning fat, building strength to general stress relieving, this class promises to deliver a killer total-body workout.
Where? There's a Twelve Three gym tucked between the snazzy Paddington offices and one that's a 5 minute walk from Aldgate Station.
How much does it cost? One session is £25 or try a 7 day trial for £35 with unlimited class access.
Healthista thoughts?
I walked in with fellow Healthista writer Emily, buzzing to get a good sweat on. Admittedly, I was slightly intimidated by how professional looking the place looked. There was a huge boxing ring in the middle of the gym, it was dimly lit, and there were people having PT sessions.
Had Emily not been there, I definitely would've feel a little out of place going for the first time by myself.
I like to think I'm in good shape – I train at the gym three times a week and try to walk at least an hour every day. Somehow, that still wasn't enough to prepare me for how hard Twelve Three's BoxCon class would be.
BoxCon is a class that is based on the classic boxing format, with 12 x three-minute rounds. As well as boxing, this class incorporates circuit-based strength and cardio exercises.
The circuits consisted of things such as weighted squats and assault bike sprints. Every circuit was different but equally challenging. The boxing drills had jab, hook and uppercut sequences as well as some one-on-one pad work with the coach.
Additionally, there was some partner work, which is a great way to get talking to people in the class if you're there on your own.
View this post on Instagram
Looking around after finishing a circuit, I was pleasantly surprised to see the diversity amongst the people who were slowly but surely dying alongside me. Chatting to some people after the class, I realised quite a few of them were workers from the nearby Paddington offices.
The 50-minute class is overlooked by two Twelve Three trainers, one specifically teaching the boxing drills and another leading the strength and conditioning circuits. FYI, the trainers will motivate you military-style, so be prepared for loud commands that you'll definitely hear over booming music.
I personally didn't mind this type of coaching, for Emily it was a little overbearing – it comes down to preference and whether you're motivated by military-style yelling.
In comparison to some of the boxing studios in this round-up, 16 people in a class felt a bit overcrowded. With so people many to overlook, there wasn't the same personalised approach you'd fine in a class that had five or six people.
Protein shakes are freshly made at this boxing boutique too, so you can make sure you to pick up some recovery juice as you sorely head out.
BoxCon will kick your ass, and you'll be thankful it did.
Best for a personalised experience: Secret Boxing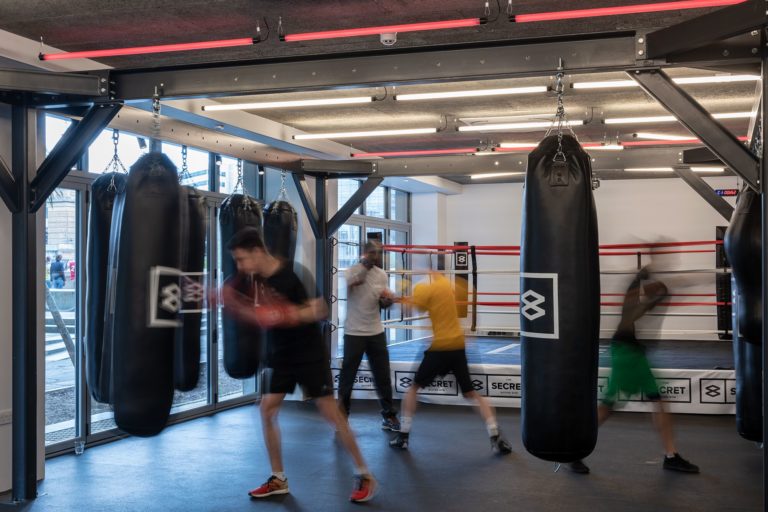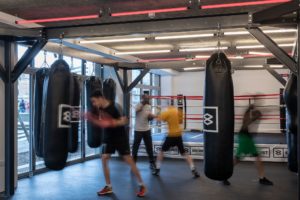 Secret Boxing was founded by Richard 'The Secret' Williams, former IBO World Champion, together with LXA founder David Rees and Claire Priestly.
2 London Bridge (nicknamed 2LB by Williams, Priestly and Rees) became a multi-use space for Secret Boxing, To Live Better Café and office space.
English professional boxer Richard Williams has impressive credentials. He's won a light middleweight title, and the Commonwealth light middleweight twice.
Williams coined the nickname 'the secret' after winning numerous fights but failing to receive the recognition he deserved. A boxing commentator stated that he was 'the secret' and the name stuck.
The aim of Secret Boxing is to offer locals the best fitness and well-being experience they could get. As well as professional level boxing training, Secret Boxing offers HIIT, cardio and yoga classes.
Where? The Secret Boxing Gym is a stone throw away from the hustle and bustle of London Bridge
How much does it cost? Before committing to a membership, you can try a class for £5.
Healthista thoughts?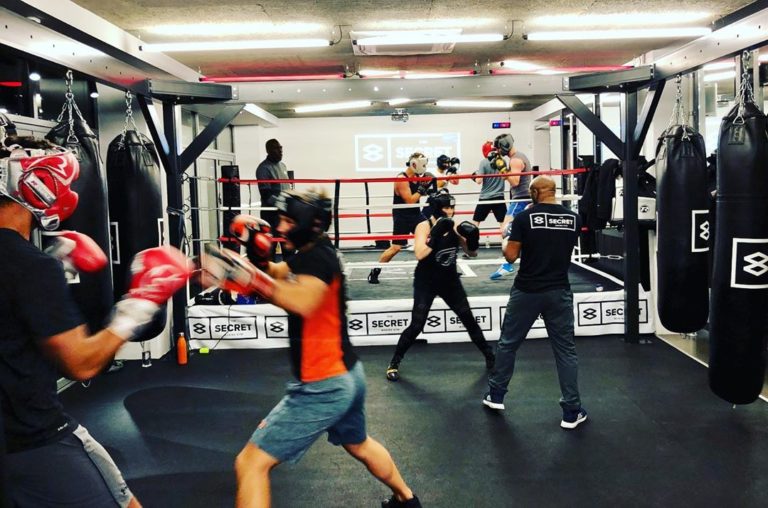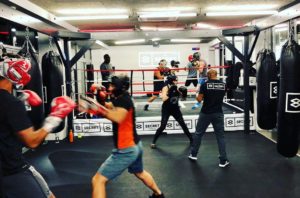 Unlike a lot of the other boxing studios that are dimly lit and imitate the sensation of entering a boxing ring., the bright lights make this boxing gym look anything but intimidating. In fact, I would say the bright lights make it look welcoming.
Classes are small, and Richard will ensure he gets round to each and every one of you. There was a maximum of ten people in the class I was in, which felt like a decent number to get that one to one, tailored experience.
Richard will push you to your limits, so don't expect that even for a fraction of a second, you'll get to slack. There was a mixture of punchbag work as well as cardio and strength training.
Claire, co-founder of Secret Boxing and director there, was hands on doing some one-one-one pad work with everyone. I was really surprised that despite only telling her my name once, she remembered it and continuously referred to me as Prem throughout the class. It's such a small gesture, but it makes a world of difference to feel sincerely acknowledged and included.
It took this class – which I already thought was personalised, to a whole new level. Like Richard, Claire was amazing at correcting your form and would only move onto the next person when she was satisfied you were genuinely doing the move correctly.
View this post on Instagram
It felt like I had improved so much in the short pace of 45 minutes, not simply because of the one-on-one but because there is such a great focus on the fundamentals both in footwork and punches. This is one of those studios that you know you'll come away a little stronger and a little more experienced.
It was obvious to me that the team live and breathe boxing, they're there because they like what they do – it's easy to tell when trainers are there because they must and not because they want to be.
As I mentioned, the boxing studio is a shared space with the To Live Better Café, which is great if you want to pick up a protein shake to re-energise.
This is authentic boxing at its finest and I'll definitely be going back in the near future.
The best for a fun workout : FLYKICK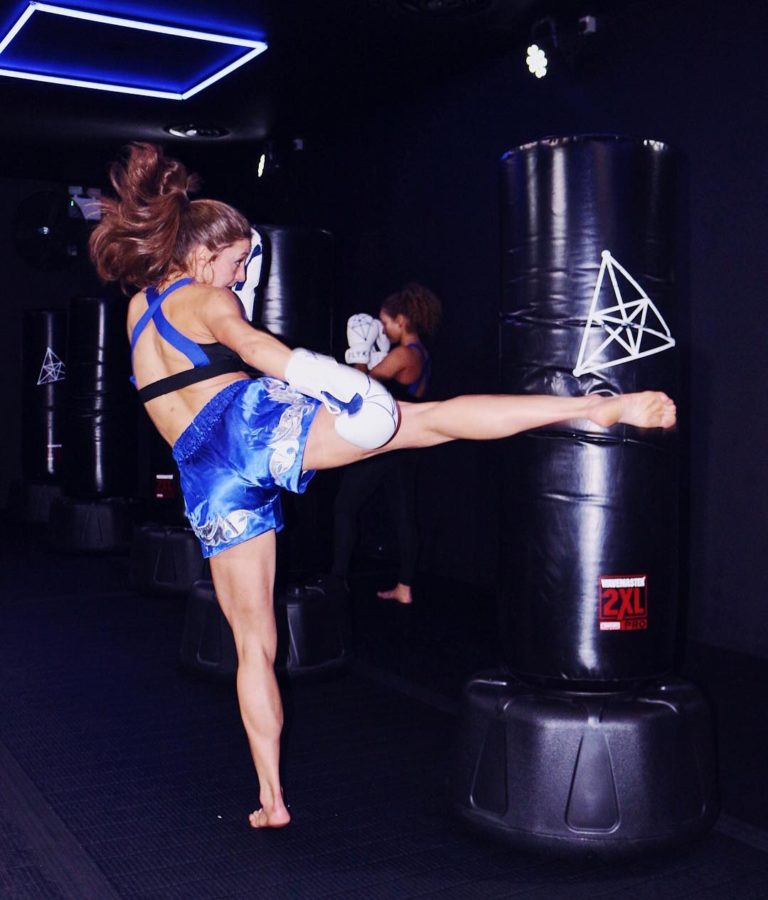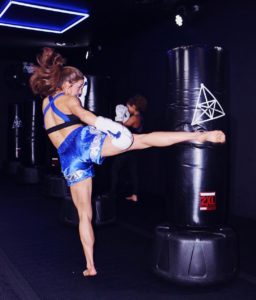 Okay kickboxing isn't the same boxing, but it is also becoming an increasingly popular way to keep fit – and vent any anger you've been holding close to your chest.
Flykick is a boutique boxing gym that many are raving about and for good reason too. Irrespective of experience, it is a place that aims to make fitness fun by offering up kickboxing inspired classes.
Flykick's values centre around three key concepts: mind, body and box.
Although Flykick opened last year, it has recently launched its Strength class. This class will not only help tune your boxing skills but will help you get a killer full body resistance workout going too. It combines the key elements of boxing, kickboxing with strength and conditioning exercises to help build power, endurance agility and stamina.
Charlie Kemper, who is one of Flykick's founders explains that Flykick 'will change the way you think about exercise. Coming to the studio will be an experience you look forward to.'
He also explains that 'you can burn up to 1,000 calories in a Flykick class, you can do it in a fun friendly positive environment; with a laugh!'
Where? Flykick can be found in Regent's Place, 5 minutes from Warren Street or Great Portland Street Station
How much does it cost? Try three classes and get a pair of gloves for £35.
Healthista thoughts?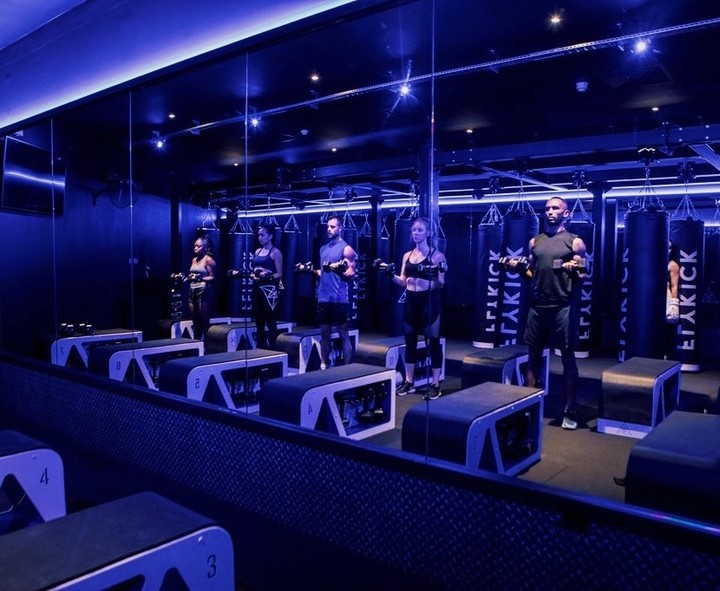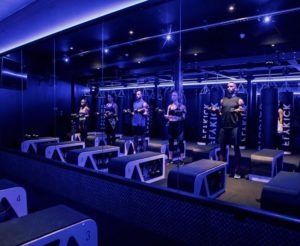 Walking into the Strength class, I couldn't can't help but feel you're in a nightclub with the dim blue lights. The high energy music is pumping through the sound-systems and it didn't fill me with the nervous dread I usually get before taking on a new class.
The class basically combines bag work and weightlifting. I was designated a bench and a punch bag, rounds involve alternating between the two. Each round at the punch bag I did a range of combinations made up includes jabs, uppercuts, hooks, push kicks and roundhouse kicks. On the bench, I did a variation of weighted squats, dumbbell bench presses and deadlifts.
I started off feeling like I fine and that the class wasn't that bad. But as I approached the half way mark, I was starting to waver in stamina. It's the sort of class that makes you realise your limits and tests whether you are willing to keep going despite it.
There are quite a few people in this class, so you can't expect to get much feedback on form and technique. However, the instructor was extremely motivational and friendly. No military-type yelling in case you're curious.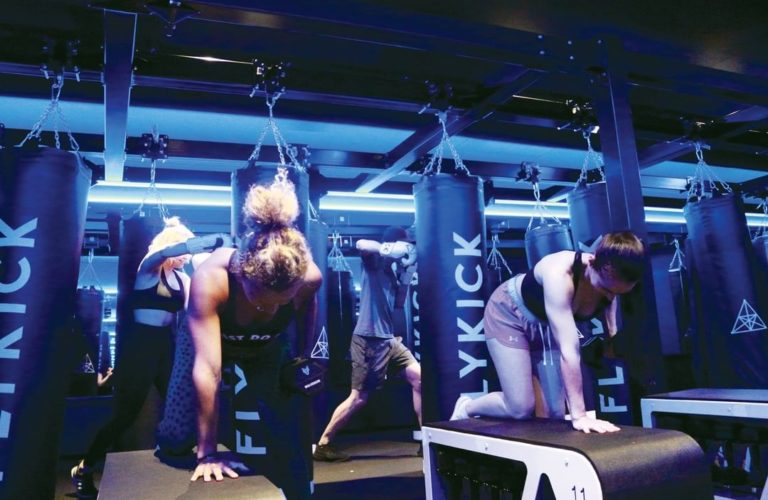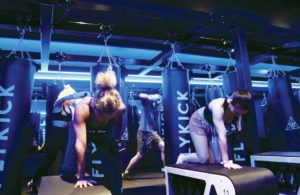 For those who are wondering about which is better: the signature or strength class, I would say it really does come to what you what to get out of the class. Strength is better if you really want to do bag work but don't want to sacrifice strength and conditioning.
I personally preferred the signature class because it feels more beginner friendly. The different sequences are explained a bit more thoroughly in this class, making it easier to keep up.
Strength class is for those who are more familiar with the difference between jabs and hooks and are confident they can keep up.
Due to the continuous alternating between stations in the Strength class, there is a lot of fumbling around which made me somewhat unfocused.
But overall, if you're looking for a killer session that works every single part of your body, Strength is the class to try.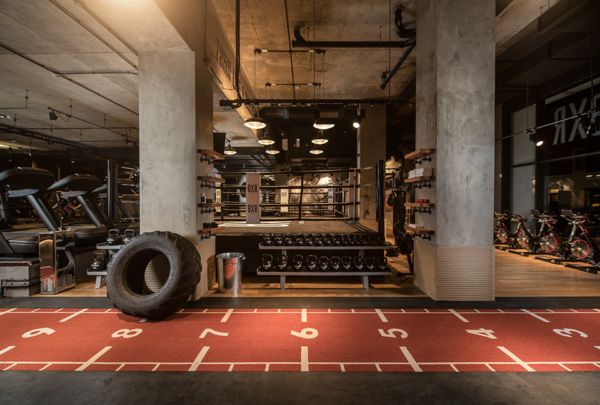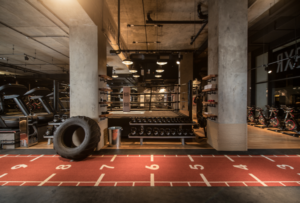 If you've been a reader of Healthista for a while, you'll know that BXR is an absolute favourite of ours, which is why it is getting a mention despite opening in 2017.
The boxing gym is owned by the brothers of supermodels Jourdan Dunn and Rose Huntington-Whiteley.
The gym has also coined the nickname 'the Anthony Joshua gym' because the Olympic boxing champion is one of its investors. He has said:
'BXR is a passion project for me. I want people to train like I train. We have pulled together the best coaches, medical team, and equipment in the business and brought the ring to Chiltern Street, offering state-of-the-art training facilities for anyone who wants to join'.
As well as being endorsed by elite athletes, the classes here are led by trainers who are the best of the best and have some serious credentials. Boxing coaches, current professionals fighters, ex-champion boxers, you'll be in good hands here.
Where? BXR is located in Marylebone.
How much does it cost? Pay as you go classes are £30.
View this post on Instagram
Relevant Healthista Content
7 best hot yoga studios in London 
HOW TO BOX Lesson #1 – Stance and Balance 
Why female boxing is so hot right now
Other Healthista Content You May Like
10 new anti-ageing treatments and exactly what their results look like
Like this article? Sign up to our newsletter to get more articles like this delivered straight to your inbox.