Fairtrade food is stocked a plenty in supermarkets, so Healthista has found the best cupboard essentials to swap this Fairtrade Fortnight, from vodka to teabags
You may have seen the Fairtrade stamp on the bananas you buy every week, but not know what it means. Considering one in three bananas sold in the UK is Fairtrade, every own brand tea bag in the Co-op is Fairtrade, and the same for M&S' coffee, you may already be supporting the Fairtrade concept without noticing. In the UK 4,500 products are certified Fairtrade, meaning we have one of the world's leading Fairtrade markets.
What does Fairtrade mean?
Supermarkets are slowly committing to 100 per cent Fairtrade own-brand produce, from chocolate to flowers, making it a hot environmental and food topic. But what does Fairtrade mean? Imagine your instant coffee this morning, or perhaps you are an Americano or soy latte kind of guy; do you know where those coffee beans originated? Where they were grown and who harvested them? Fairtrade gives you a better vision and connection with the farmers, whether that be in Columbia or South Africa. The Fairtrade Mark, shown below, confirms you are supporting farmers and workers in developing worlds, where they face challenges such as unpredictable climate and volatile prices for their goods, and least of all, poverty.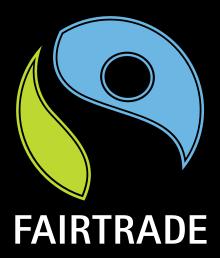 Fairtrade benefits the small-scale farmers and workers by giving them a fairer deal; a better price, decent working conditions and local sustainability. The Fairtrade Foundation says that on the other hand, 'conventional trade traditionally discriminates against the poorest, weakest producers'. World trade doesn't allow for the small-scale farmers, the most marginalised groups globally, to have a stable income and therefore plan for their future or support their community.
The Fairtrade Foundation is the organisation behind the symbol you see on products in the supermarket (above). It's a non-profit organisation who works with the business side, but the farmers and consumer groups, in over 4000 product categories. The most common are bananas, coffee, tea, cotton, chocolate, flowers and sugar. But you can become Fairtrade right down to your beauty regime.
MORE: 6 best fairtrade beauty buys
Some organisations, also called Alternative Trading Organisations (ATOs), are purely dedicated to trading fairly and have been doing so for many years before Fairtrade certification (the symbol) was established.
You may already buy products that claim to be 'fair trade', but aren't certified with the FAIRTRADE mark, or part of a recognised network such as WFTO (World Fair Trade Organisation). The Fairtrade Foundation suggest 'you need to ask what these claims are based upon. If you want to be sure that farmers and workers are receiving the better deal offered by Fairtrade, always look for the FAIRTRADE Mark'. This mark means all the ingredients have been produced by small-scale farmer organisations or plantations that meet Fairtrade social, economic and environmental standards.
With that in mind, we have sourced some cupboard essentials you can easily swap to Fairtrade, all with The Mark.
Liqueur
FAIR. Acai Liqueur, £17.95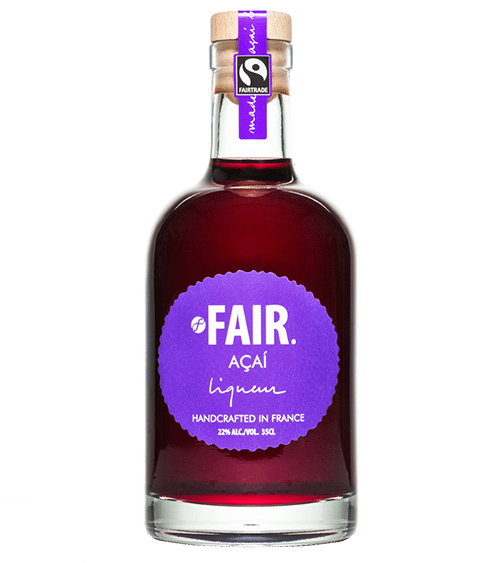 We couldn't let this article go down without a tipple. FAIR., a spirit brand who created the world's first Quinoa Vodka, have recently launched an Acai liqueur, with the superfood berry handpicked from the rainforests in the Amazon. Who would've thought that drinking spirits could provide you with a dosage of antioxidants, fibre and healthy fats which do wonders for your skin, hair and metabolism, whilst supporting the Fairtrade stamp? The berries, sourced from places such as Malawi and Paraguay, give the drink a fruity aroma and warmth.
their Quinoa Vodka uses organic quinoa from the 3000m high Altiplano Plateau and natural juniper berries hand-picked in Uzbekistan
FAIR. was found in 2009 by Alexandre Koiransky, and ethically sources all its ingredients to make high quality spirits. For example, their Quinoa Vodka uses organic quinoa from the 3000m high Altiplano Plateau and natural juniper berries hand-picked in Uzbekistan. These ingredients are then carefully shipped to Cognac in France where Master Brewer and Distiller, Philip Laclie, produces the award-winning spirit. Others spirits include Rum, Gin, Café Liquer, Goji Liquer and Kumquat Liquer, so you can take 'drinking responsibly' to a new level.
Nuts
Liberation Foods, £1.69 90g Salted cashews and peanuts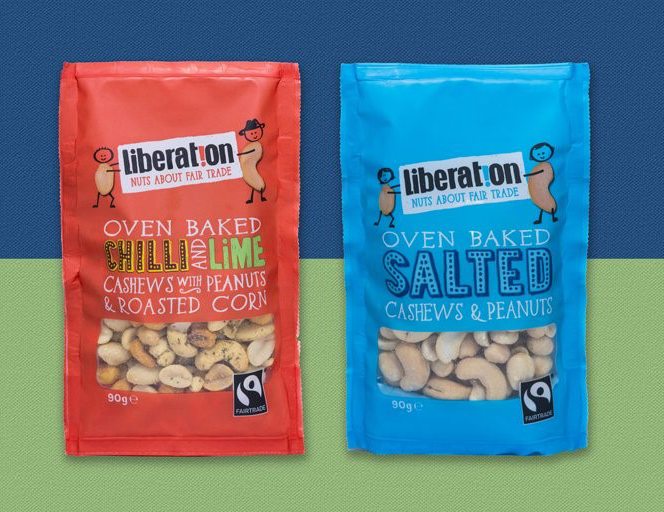 Liberation Foods' small packets of nuts are ideal for snacking, with a combo of flavours to suite every mad nut fan's needs. Their original savoury range in 90g packs includes Oven Baked Salted Cashews & Peanuts and Oven Baked Chilli and Lime Cashews with Peanuts & Roasted Corn.
Recently, Liberation Foods have championed nuts' healthy credentials further by including extra nutritional delicacies; dark chocolate, pear and ginger with brazil nuts, goji berries and seeds with cashews and A Cocktail of Nuts for a muscle power boost. Each packet, 40g, is a delightful twist on healthy snackers favourite go-to nuts. We haven't stopped dipping our greedy little paws into these in the office, instead of the plain cashews or peanuts on offer.
44 per cent of the company is owned by small-holder nut producers from Bolivia, El Salvador, India, Malawi and Nicaragua
The farmer-owned Fairtrade nut company is the only one in the UK, with 44 per cent of it owned by small-holder nut producers from Bolivia, El Salvador, India, Malawi and Nicaragua. They also supply Tesco and Sainsbury's own label Fairtrade nuts, so they are in high demand.
MORE: SAF raw snacks – the super-healthy new snacks from pioneering raw vegan company
Chocolate
Seed and Bean, Wild and Organic 100% cocoa £4.29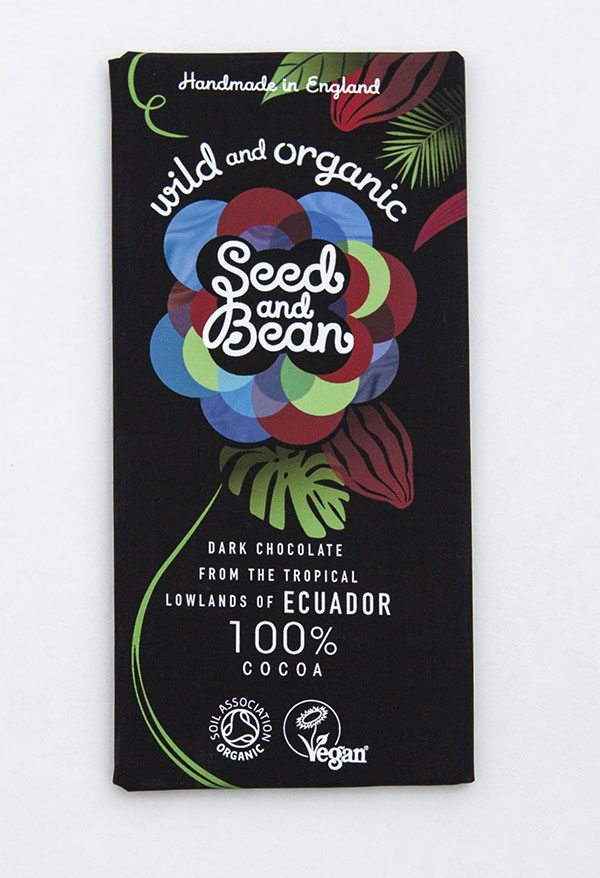 Where to begin with describing the ultimate organic chocolate brand? Seed and Bean, who are 100 per cent Fairtrade and Soil Association approved, are the only chocolate brand to have scored 100 out of 100 in the Good Shopping Guide's Ethical Index for the past five years. The Good Shopping Guide helps people make informed decisions about brands that are positive for the planet, animals and environment.
Seed and Bean have 21 flavoured bars, all vegetarian, with the milk and white range being Kosher Certified (conform to Jewish dietary law), and the 14 dark chocolate bars suitable for vegans. It's no surprise the bars have nine Great Taste Awards, with an array or dreamy combinations; Caffe Mocha, Aromatic Fennel and Sicilian Hazelnut and Almond to name a few. But only natural real fruit flavours are used.
The chocolate is made from premium organic cacao beans grown and cultivated by 396 farmer families in the tropical lowlands of Ecuador
Late last year, Seed and Bean added to their range with two new bars, 100 per cent and 80 per cent dark chocolate bars, ideal for those who seek the most intense bitter taste of chocolate, and the healthiest option. The chocolate is made from premium organic cacao beans grown and cultivated by 396 farmer families in the tropical lowlands of Ecuador, the most bio-diverse country on Earth. The families are paid their deserved share, a trading principle incredibly important to the brand. Even their packaging is recyclable!
Divine Chocolate, 70% Dark Chocolate Women's Sharing Bar, £2.39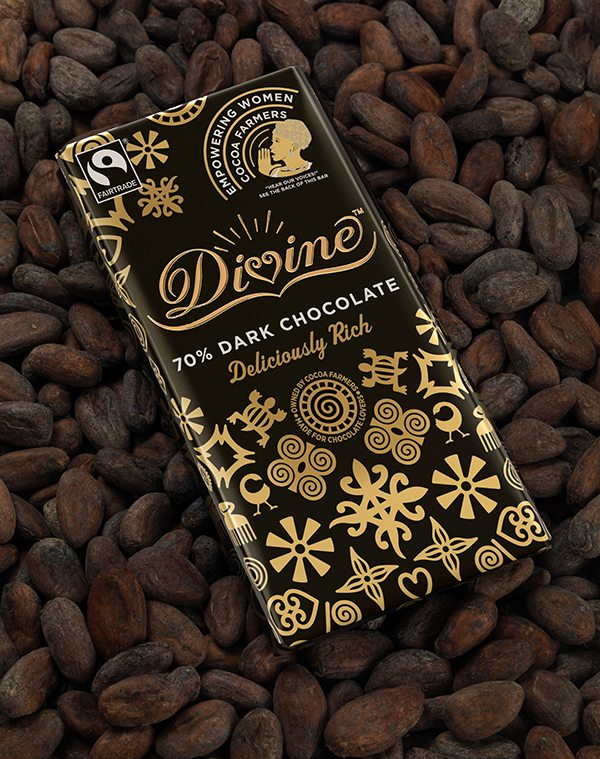 Not only is this limited edition dark chocolate bar from Divine Chocolate Fairtrade, but it celebrates International Women's Day (March 8). If you're feeling to really reward yourself with intention, this chocolate is a worthy treat. The packaging illustrates the women cocoa farmers, with traditional West African symbols called Adinkras, each with their own special meaning. The FI-HANKRA, for example, means family and solidarity. As you work your way through the 70 per cent bar, you will find one of eight inspiring stories of the women farmers on the inside of the wrapper to read.
they work to empower women cocoa farmers to gain the necessary skills, confidence and influence to succeed in their industry
You will also come across the 'Gender Equality' icon, representing one of the United Nation's Sustainable Development Goals.  For example, one of the stories being shared is that of Fatima, the current female president of Kuapa Kokoo, now the largest cocoa growers' co-operative in the world, based in Ghana. Kuapa co-owns the Fairtrade chocolate, receiving a 44 per cent share of the profits. Together with Divine Chocolate, they work to empower women cocoa farmers to gain the necessary skills, confidence and influence to succeed in their industry. Support programmes like adult literacy classes or model farming schemes are partly funded by Divine Chocolate. In turn, this leads to flourishing communities, and gorgeous tasting chocolate in our hands. Besides from the premium melt-in-the-mouth cocoa quality, other ingredients are also sourced from Fairtrade communities across the world. The sugar is from Malawi, and vanilla from Madagascar.
Divine Chocolate's normal 70% Dark Chocolate is RRP £2.19 and available at stores such as Waitrose, Ocado and Wholefoods.
MORE: Fed up with being told to eat clean? Here are five reasons to eat dirty – cheese, wine, chocolate and meat are good for you
Tea
Clipper Gold Tea, £3.80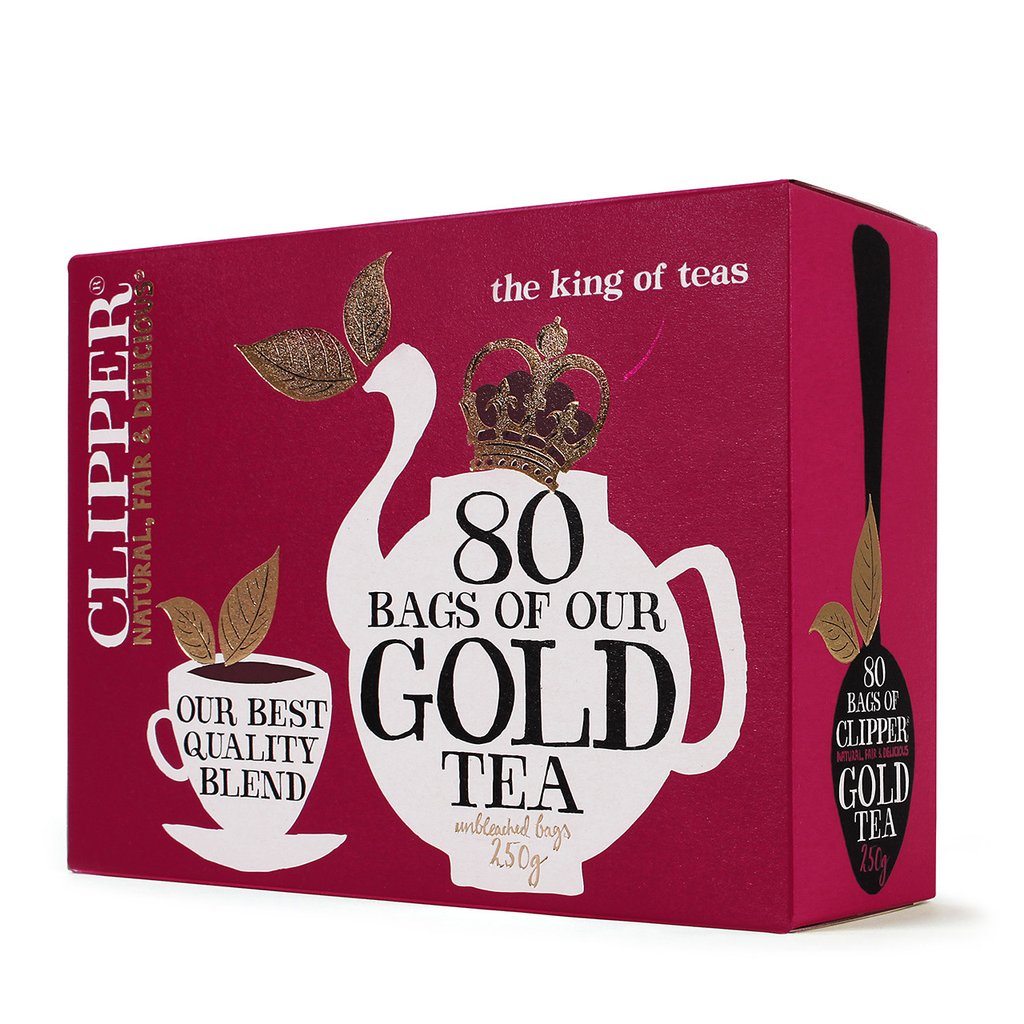 Not only will you being buying Fairtrade tea with Clipper Gold Tea, but you'll also be buying Fairtrade gold, another sought item… (just kidding, it's not actually gold, but that wouldn't be an everyday Fairtrade item anyway). You'll be spoilt for choice when it comes to Clipper's Fairtrade teas, as a large number of them come with the certification, including their Super Green tea, hot chocolate and coffee.
The Everyday Gold Tea is a blend of fine tea from a mix of farms, with a traditional taste of a good cuppa. The Kenyan tea provides a delicious, fresh briskness and the bright coppery golden colour. Assam, gives full body, richness and a distinctive malty character, while Ceylon offers a fragrant, citrusy quality.
The London Tea Company, Peach & Rhubarb, £2.20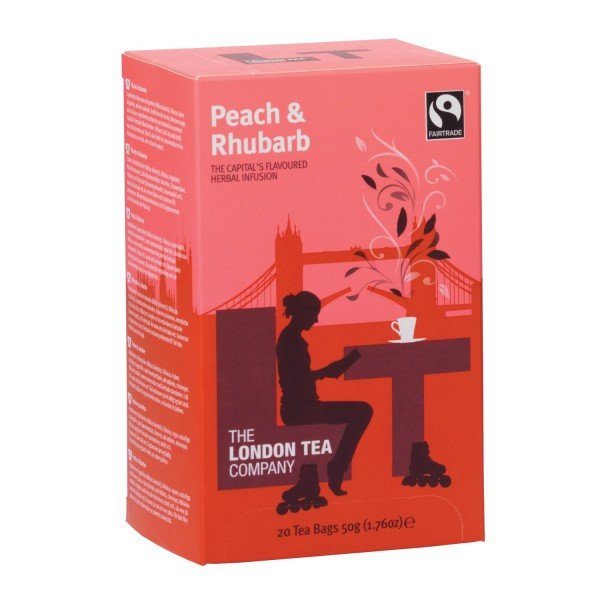 Blending and brewing since 2003, The London Tea Company has blends to satisfy anyone's taste buds. Their teas are full of flavour, and we particularly love the Peach and Rhubarb combo – refreshing and fruity. If you love Peach Iced Tea, this should be on your radar. In 2015 it won a Great Taste Award, along with their London Breakfast Loose Leaf, Rooibos Chilli Chocolate, Raspberry Ginger & Vanilla and Rooibos. For a variety of tastes to excite your palette, all whilst knowing the farmers who plant, grow and pick it get a fair price, check out their tantalising teas.
MORE: 10 gourmet teas that will make you rethink your builder's brew
Coffee
CRU Kafe Dark Roast, £3.48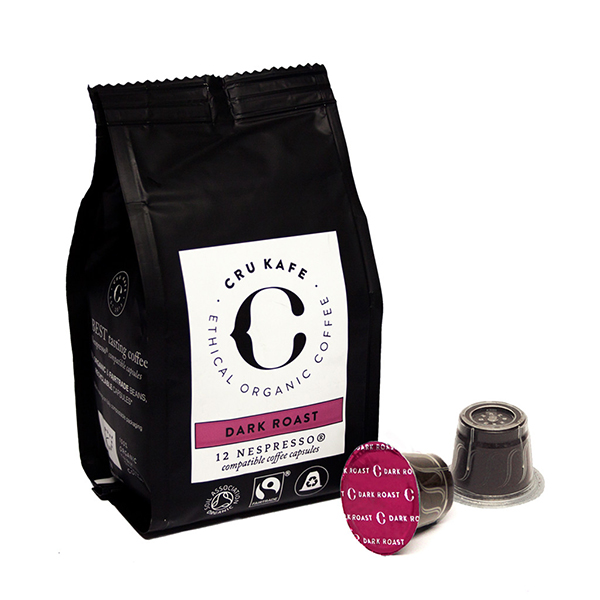 CRU Kafe is located in Notting Hill, but its coffee beans are sourced from farms far and beyond. The world has coffee beans without chemicals, pesticides, or aggressive farming practices, and CRU are determined to find them. The company was kickstarted in 2013 by three friends who weren't happy with what was on offer on the market. Now, they are an 18 strong team, with a handful of special and sustainable coffee blends, either as freshly roasted or ground, or pods compatible with a Nespresso machine. They are dedicated to leaving a small footprint on the planet, down to their packaging with is fully biodegradable.
The Dark Roast pods have taste notes of dark cacao, molasses and raisins, creating a full-bodied cup of coffee, all the way from Indonesia, 1,000 metres above sea level. Their naturally dried Indonesian bean has a richness that gives it an ability to hold its own when paired with milk, and so CRU recommend enjoying it as a Latte or Cappuccino. In fact, CRU are great for advising on how to take all their coffees, and the details of its origins, for a true coffee experience.
Marks and Spencer Fairtrade coffee range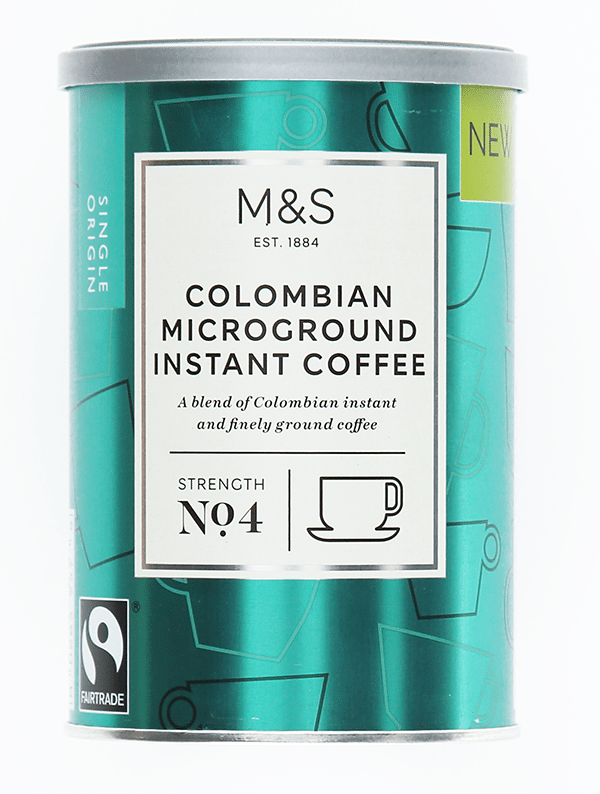 Marks and Spencer has a Plan A, which is a 100 point ethical and environmental commitments to become the world's most sustainable major retailer by 2020. The high-quality supermarket is determined to lead this service, including by selling only Fairtrade certified coffee in their stores, as well as served in their M&S Cafés. Currently, their M&S Cafés are triple certified which means it is organic and Rainforest Alliance certified too.
Surprisingly, they are the UK's third largest coffee shop chain, selling 35 million cups of coffee each year in 450 outlets. Committing to Fairtrade standards, mean their growers are receiving £180,000 a year in premiums, which they can determine what is most important for them to spend money on – education, healthcare, or infrastructure, along with the yield of the coffee. They have 20 co-operatives in total, with key sourcing countries being Ethiopia, Peru, Sumatra and Nicaragua.
Wine
Marks and Spencer Six Hats Shiraz, case of six, £36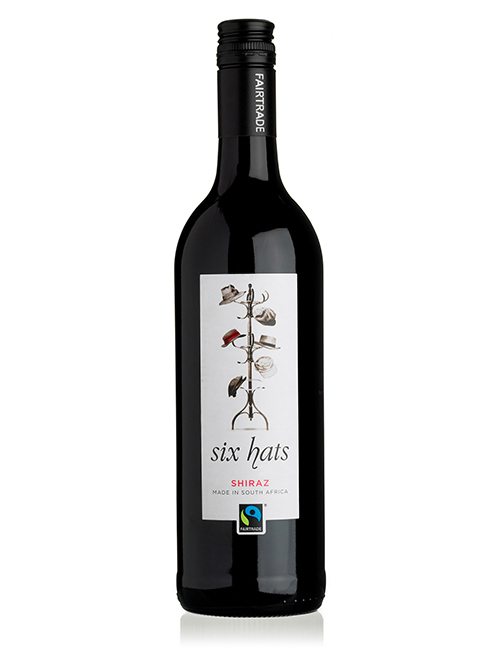 Wine may be a cupboard essential of yours, so we sourced a gorgeous red from Marks and Spencer's. Their wines are produced from Fairtrade certified vineyards, being paid a fair price for their grapes, allowing them to invest in their communities. The Six Hats Shiraz is produced by Citrusdal Wine, vineyards in the Western Cape of South Africa, where winemaker Jaco Brand has matured the wine on oak for six months. The Shiraz, with aromas of cracked pepper, spice and juicy red fruit flavours, are a match for warm hearty meals, with its rich depth in flavour.
Xaro Sauvignon Blanc, £8.99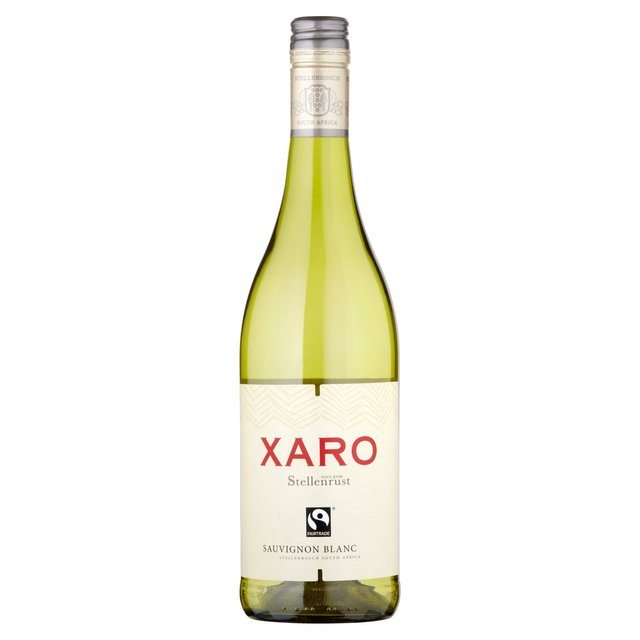 For the white wine drinkers, the Xaro Sauvignon Blanc is produced Fairtrade from a family wine estate in South Africa. The Stellenhurst estate was established in 1928, and is one of the biggest family owned in South Africa. There are more than 250 people working and living on the Stellenhurst Vineyards, mostly descendant of the original Khoi tribes, native to South Africa, whose ancestors roamed the Cape long before it was discovered. Xaro is the Khoi word for 'gift', and that resonates if you are a wine lover, who appreciates the effort of Fairtrade production. The South African white wine is refreshing and pungent with blackberries and gooseberries.
MORE: 9 best organic wines
Cola
Gusto Cola, 95p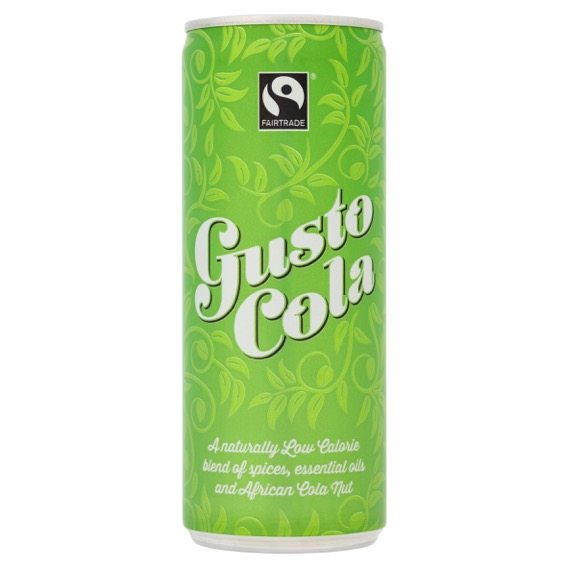 You could pretty much source anything you wanted Fairtrade, including cola. Gusto Cola is the first in the UK, and low calorie, too. It uses a blend of organic botanicals, such as African Cola Nut, Fairtrade Madagascan vanilla, Neroli, Cinnamon, Nutmeg and Coriander, to create a complex and authentic Cola taste. The cola nut is central to West African culture and religion, remaining integral to celebrations and gatherings.
Gusto says the cola nut delivers a source of Theobromine (translation: Food of the Gods) that claims to lower blood pressure, gently stimulates and provides a sense of wellbeing.  On top of this, if you're cutting back on fizzy drinks, Gusto has less than half the calories of regular cola, made with organic Fairtrade cane sugar, organic stevia leaf extract and erythritol, a natural zero calorie sweetener made from fermented plant material.
Gusto Cola is available nationwide from Ocado, Whole Foods Market,  The Better Food Company, As Nature Intended, Ethical Superstore, Portland 247/Portland Food & Wine and Planet Organic. RRP £1.19 for a 250ml can.
Sugar
Co-operative with Tate & Lyle
The Co-operative were the first supermarket to sell Fairtrade sugar in 2005, and then sell only Fairtrade sugar from 2015. But their Fairtrade story is overall rather impressive. They were the first retailer to sell Fairtrade bananas in 2000, the first to convert all their own-brand tea to Fairtrade, and are the UK's largest Fairtrade wine retailer. They have also recently pledged to switch all their products containing cocoa to Fairtrade by May 2017, affecting over 200 products, right down to the sprinkles on their doughnuts. This is a move worth over £7 million.
Co-op's sugar, white, brown, light brown or Demerara is all Fairtrade, and has been since 2005. In 2016, they partnered up with Tate & Lyle as their source of own-label white and brown sugar. According to the Fairtrade strategy manager, the move will drive more than £1m of benefits to Fairtrade farmers in Belize during the next two years. In Belize, farmers have been supported through agricultural training to improve their sugar crop, to make them more resilient to climate change.
The Co-operative's Fairtrade story
Cacao
Food Thoughts Natural Cacao Powder for Baking, £3.79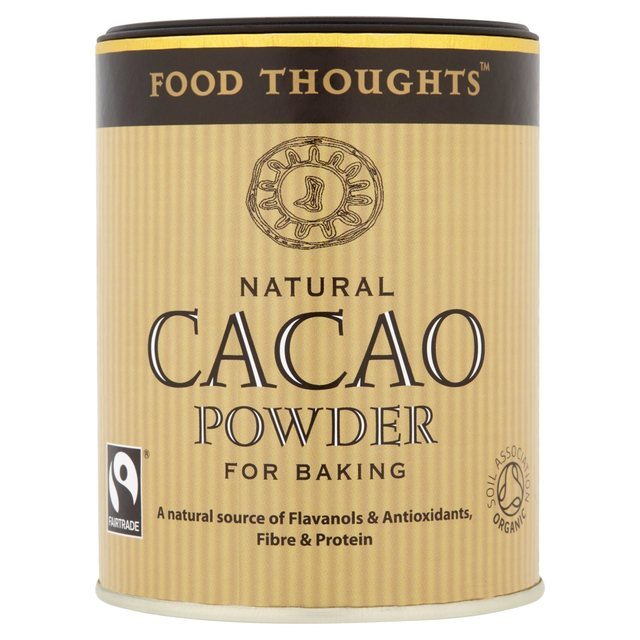 Forget those who said chocolate was bad for you. When it comes to baking, a good quality cacao, such as that from Food Thoughts, can be used as a healthy alternative to traditional baking ingredients, with actual benefits to your health. It is prepared more naturally so that it maintains its health benefits (yes, you heard right – cacao used for chocolate has health benefits); high levels of flavanols, that promote cardio vascular health, antioxidants, that help neutralize the damaging effects of free radicals in the body, magnesium, to support normal muscle and nerve function, and iron, which helps energy levels and ability to focus by improving oxygen circulation.
The 'superfood' has been used for many generations in Latin America for these health properties, and Food Thoughts source their cacao beans Fairtrade no closer than the Dominican Republic. Food Thoughts were the first to pioneer 'Fairtrade' Cocoa in partnership with Oxfam in 1989. Today, all their ingredients are sourced direct from reputable companies with Fairtrade principles at their heart, supporting smaller businesses and single source wherever possible.
Can you recommend your favourite Fairtrade food essential? We would love to know, so tag us on Twitter and Instagram – @HealthistaTV
READ MORE:
5 best organic cafes in London
10 new superfoods your kitchen needs
A cure for IBS? This probiotic pill is scientifically proven to help
Like this article? Sign up to our newsletter to get more articles like this delivered straight to your inbox.