Gourmet tea with a unique twist is shaking up British tradition, and Healthista is sharing the best ten specialty teas on International Tea Day…
Is there anything a cup of tea can't fix? The British are tea lovers, accepting the Yorkshire brew as part of our identity. We love it so much that the average person will drink 857 mugs every year, enough to fill two bath tubs, according to a survey on 2000 people conducted by charity Contact the Elderly. Two thirds of us find comfort in tea, and a third of women will reach for it when feeling under the weather.
But it's time to open your eyes to the teas beyond the shores of the UK, and we don't just mean your supermarket chamomile or green tea. Across the globe, varieties of tea leaves, flavours, spices, traditions and cultures are influencing our taste buds. On December 15th every year, tea is not only celebrated, but the production and impact of global tea trade on workers is drawn attention to. It was initiated in 2004, at a World Social Forum- an annual meeting which discuses counter-globalisation.
Two thirds of us find comfort in tea, and a third of women will reach for it when feeling under the weather.
Today International Tea Day is popular in states including Sri Lanka, Nepal, Bangladesh, Indonesia, Vietnam, Malawi, Kenya, India, Uganda, Malaysia and Tanzania- and in Britain, there are lots of organic teas to chose from by companies making a vow to support the tea industry and environment.
Tea is beginning to shine as not only a drink, but an experience. Once you try a new blend, as we have the following ten, there will be no going back to the builders brew (except those days when you know it will fix everything)…
Matcha gets a coffee-fix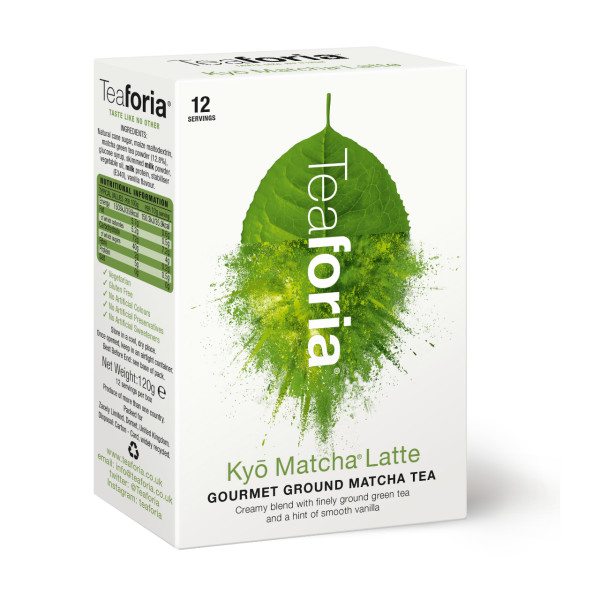 Matcha tea is the latest tea craze, with celebrities and nutritionists praising its science-backed health benefits, such as antioxidants and anti-aeging. Teaforia, a modern and gourmet matcha brand, have blended and ground down the popular green tealeaf to a fine powder, using the entire leaf for all its nutrients. Ready to dissolve, the matcha latte is born. It doesn't have the caffeine of a coffee, however, still technically being a green tea but with the frothiness of a latte. Made with milk (or water if you prefer), the latte is like a warm hug in a mug. It took me back to my childhood, when id have a warm cup of milk before bed, but with health benefits masked in a smooth, creamy, vanilla flavoured taste. Amazing.
Everything is possible with tea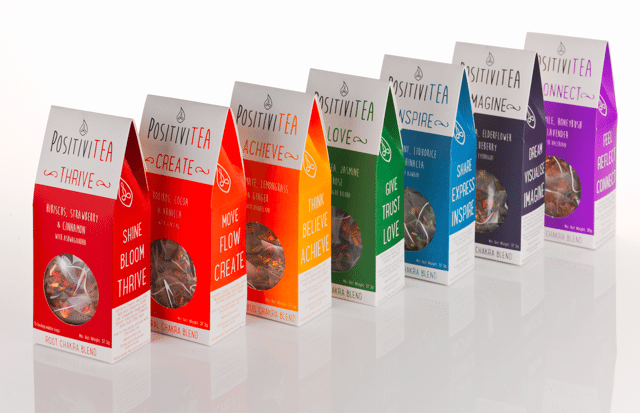 A really lovely concept; Positivitea focuses on the idea that our body can be balanced by using the spiritual guidelines, the seven chakras. They are believed to be directly connected to the health of the body and mind, and when balanced, you can be healthy and happy. Using different herbs and ingredients, each tea serves to make you feel either stimulated, grounded, motivated, confident, ignited, clear-sighted, relaxed, or energised by targeting a particular chakra, and counteracting the ailments associated with its imbalance.
The brand really cares for ethical values. They make sure there are no pesticide residues and the working conditions on the plantations are more than average, by personally visiting them. The teabags are biodegradable, and amazingly, due to the strength of its ingredients, can be used three times.
We tried the third eye chakra blend, Imagine, which uses white tea to lower blood pressure, elderflower, traditionally used to treat headaches, and eyebright, known to soothe tired eyes. The flavour was nettle-like, with aromas similar to blueberry and mint. Refreshing and quite possibly igniting imagination.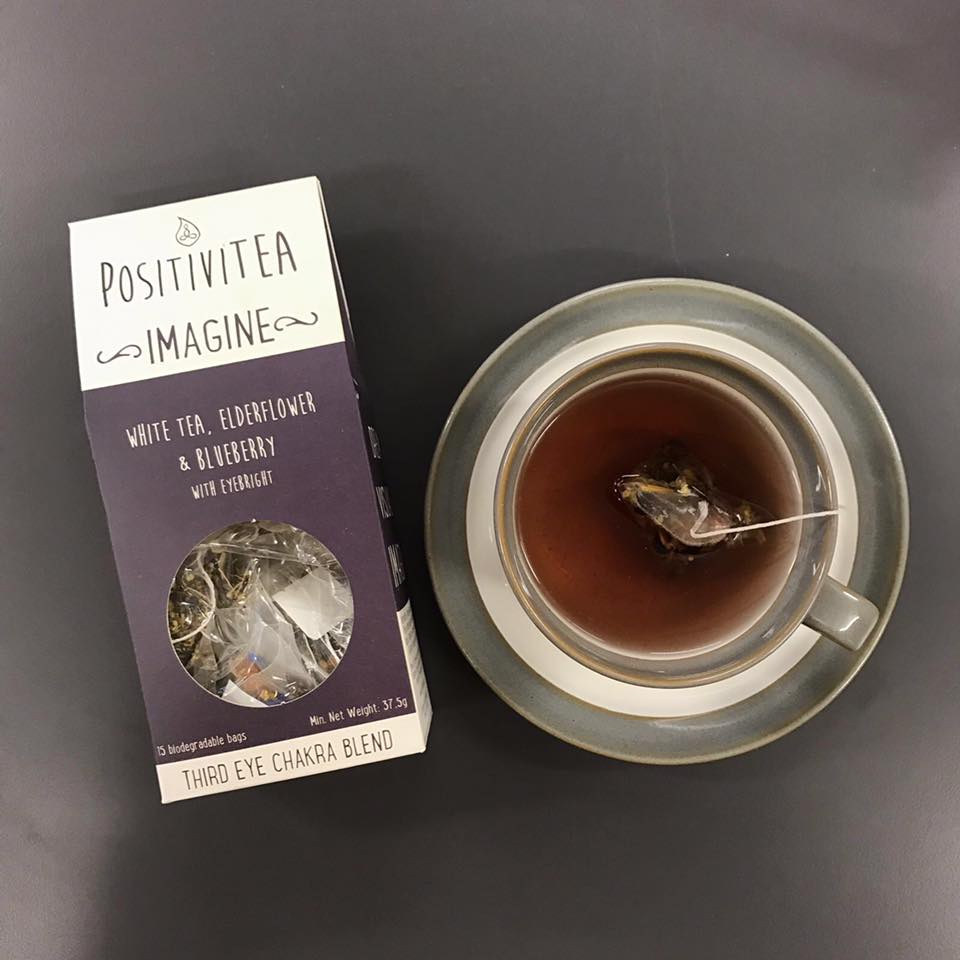 Buy Positivitea Lower Chakra Set
 for £22
Michelin star approved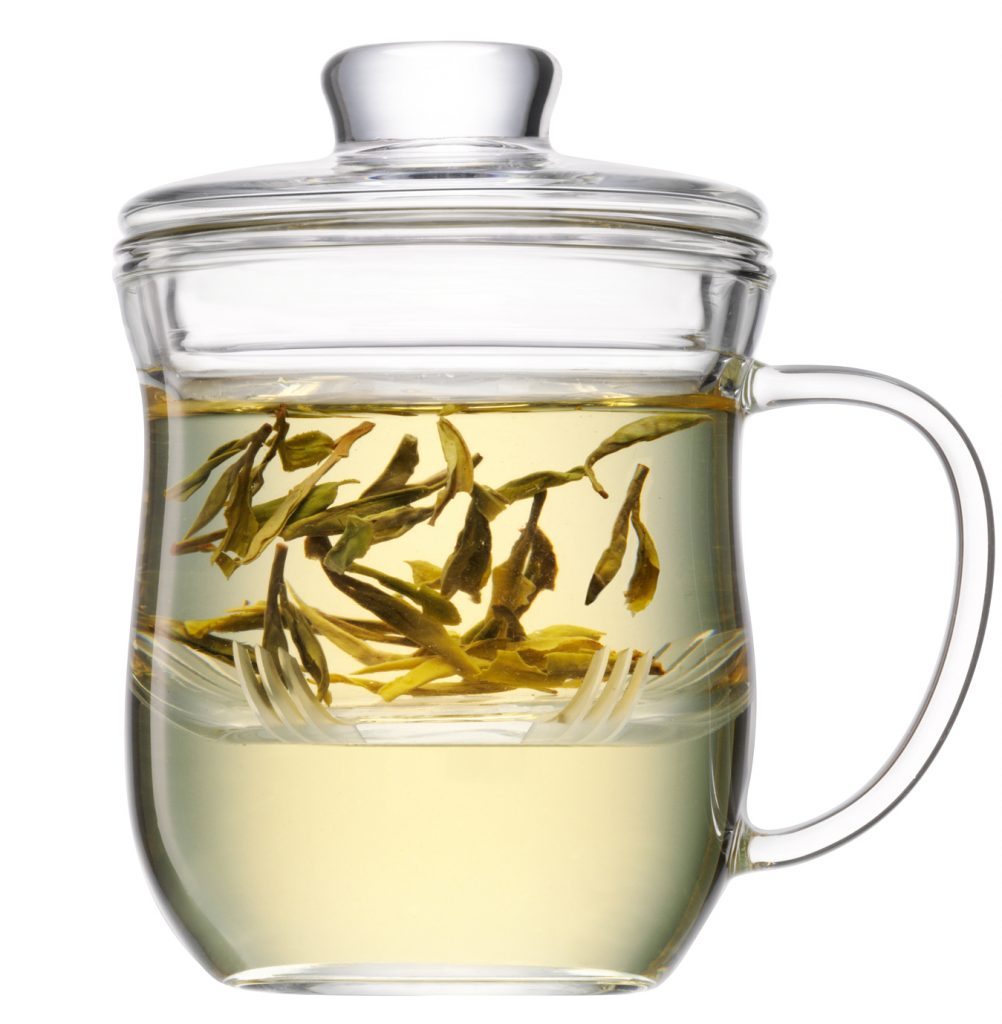 Only the finest tea can be served in 17 Michelin star restaurants, and that is exactly what Jing tea is. An array of all tea types- white, black, oolong, you name it- Jing has expertise in Asian tea culture, and share with us how to get the best from it. They are served in nothing but their purest form, not powdered down, sourced and produced authentically by maters of its origin, such as the jasmine Silver Needle White Tea grown in Yunnan Province, China. This tea is very delicate and light, making it a joyful pick-me-up. The uplifting fragrance of jasmine flowers is the best I have come across, whilst also being relaxing. Served across the globe from Heston Blumenthal's The Fat Duck to Richard Ekkebus' Amber in Hong Kong, its supremacy speaks for itself.
Cocktail meets green tea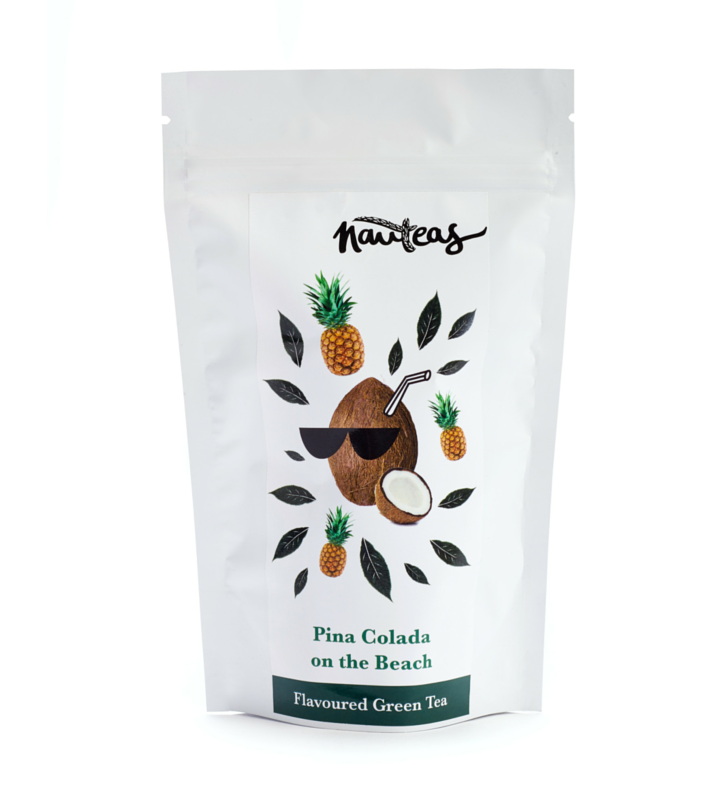 Why drink green tea if you can drink a pina colada green tea? Nauteas brings the beach to your desk (which is nice but also quite depressing), in this carefully crafted teabag of green Sencha tea, pineapple pieces, and coconut shreds. Imagine that aroma, when bringing the mug to your face, of an exotic fruit infused delight. It can be taken hot or cold; we tried it hot and the coconut and warmth really worked well together despite being aware we were in a gloomy British office at 4pm, and not Barbados. This tea, made in the UK, has lots of personality, and I doubt you'll go back to plain green tea after this.
Alcohol free Christmas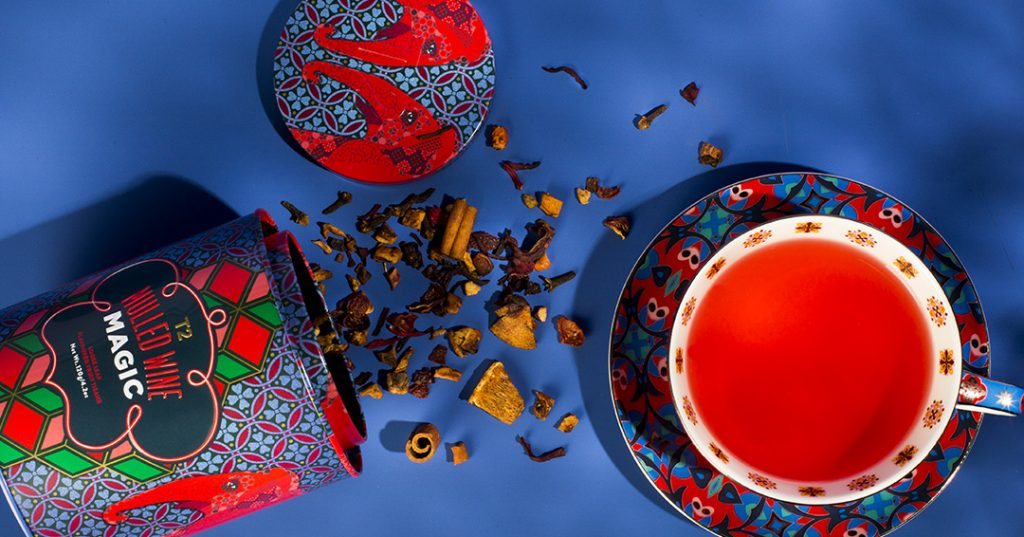 Wine and tea, of course they would make a perfect combo! The flavours of mulled wine can seemingly be enjoyed throughout the day, or even the year if you fancy. Transporting the classic festive brew favourite into a mug is ideal for mulled wine lovers, who still want a clear head for the drive home. Its warming with a good balance of spice, which becomes sharper the more you brew it. The flavours hang in the mouth after sipping, sweet and flavoursome, unlike many flavoured teas which can have a lacking taste. The likeness to the real deal is not far off, and would certainly keep those watching their limits this festive season happy. Tea gurus T2 triumph again.
MORE: How many units of alcohol are in your drink?
Back to tea roots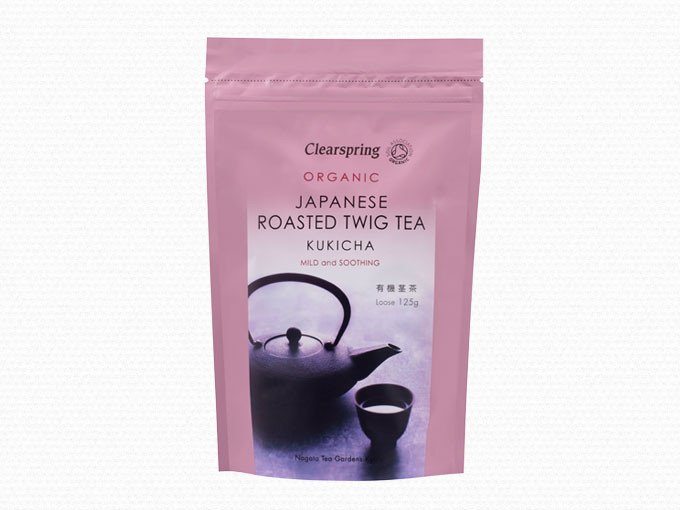 It's no secret the Japanese are the real tea enthusiasts, inspiring new flavours entwined with some very traditional drinking and producing techniques. Over the centuries they have refined their fine foods and teas, which Clearspring kindly offers an array of, including the authentic Roasted Twig Tea. The organic tea is made from carefully chosen twigs and stems of tea bushes, which are steamed, dried, and roasted. Harvested at a time when the plant's caffeine levels are at their lowest, the caffeine content is actually lower than coffee, black tea, and green tea. But surprisingly, the tea still has a very rich flavour. Deeply woody and roasted, the tea is a satisfying alternative for coffee lovers. It may not be to everyone's taste, as the sustainably produced tea is unique for sure.
Glow from the inside out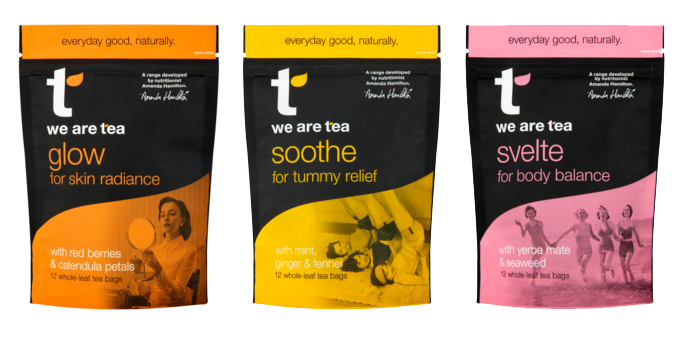 This range of tea is designed for everyday use to help digestion, skin radiance, and weight balance. We are tea, award-winning and ethical, have partnered up with top nutritionist Amanda Hamilton to maximise beneficial properties. Amanda has been in the nutrition game for a long time with bestselling books, so she knows her stuff when it comes to getting the most out of healthy living. The range comes in three parts. 'Glow' supports skin health, and uses ingredients Echinacea, dandelion, nettle, mixed red berries, and calendula petals- which are anti-inflammatory rich. 'Soothe' uses traditional ingredients used around the world for tummy relief, including fennel, mint, and ginger- natural aids for digestion. And 'Svelte' uses Yerba mate, an ingredient from South America known for its caffeine like effect without the nasties, ginger, nettle, and dandelion, which combined supposedly balance the metabolism. Claims aside, the flavours are light and balanced for a smooth daily tea.
Banana bonanza breakfast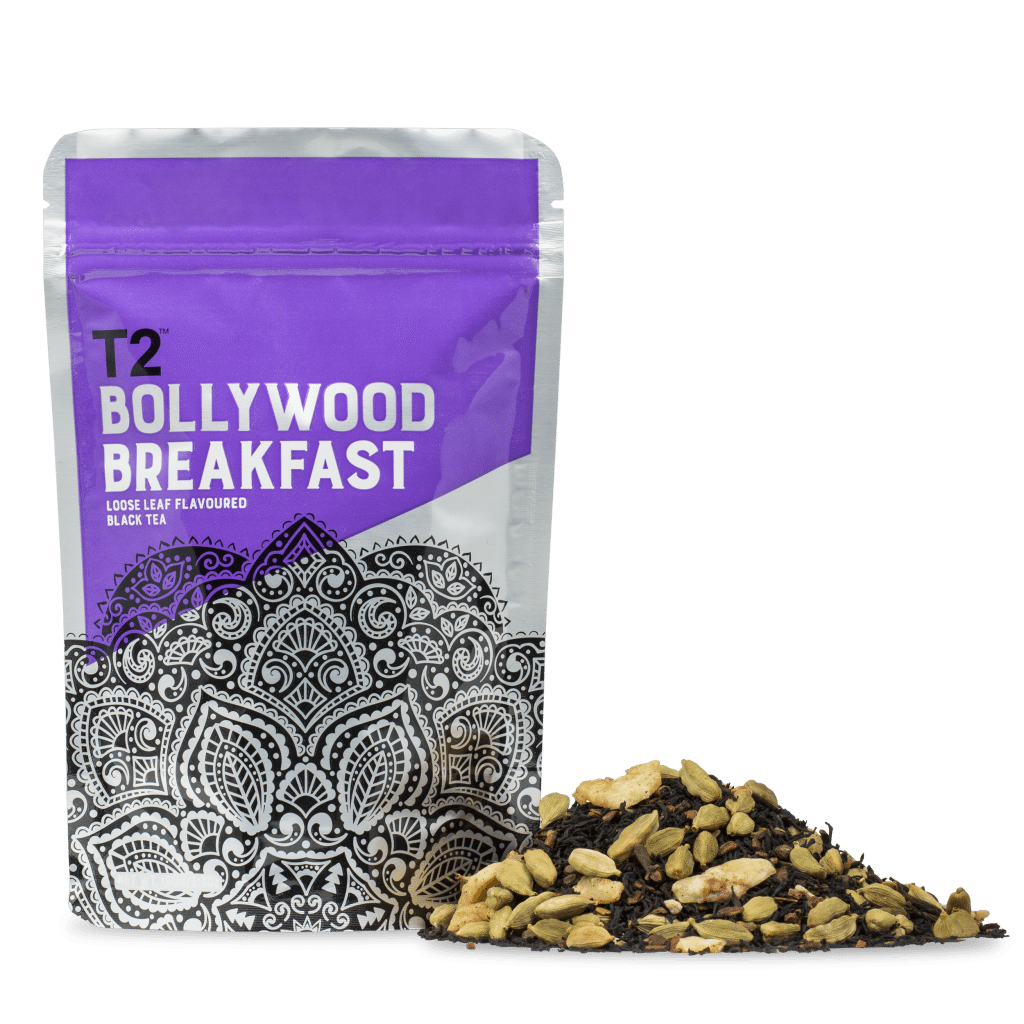 What was once (and still is) a centuries-old beverage from India, is now a phenomenon in the West. Chai tea, part of India's rituals and culture, is mainly a black tea, served with milk and flavoured with a mixture of various spices such as cardamom, cinnamon, ginger, or cloves. Growing in popularity, the chai tea can now be seen in our supermarkets and coffee shops, but slightly more… westernised, with more sweetened tastes. The Bollywood Breakfast tea from T2 is a take on the traditional brew, a banana flavoured 'morning chai'. It can be served with milk and honey, which really adds to its warmth and indulgence, and probably would keep you satisfied for a few hours as a sweet treat.  Or on its own, it is a lightly sweetened black tea, but the spice is much more pungent. The banana flavour isn't too empowering, making it a delightful change with familiarity for someone on a tea-discovery journey.
Sensual fruity chocolate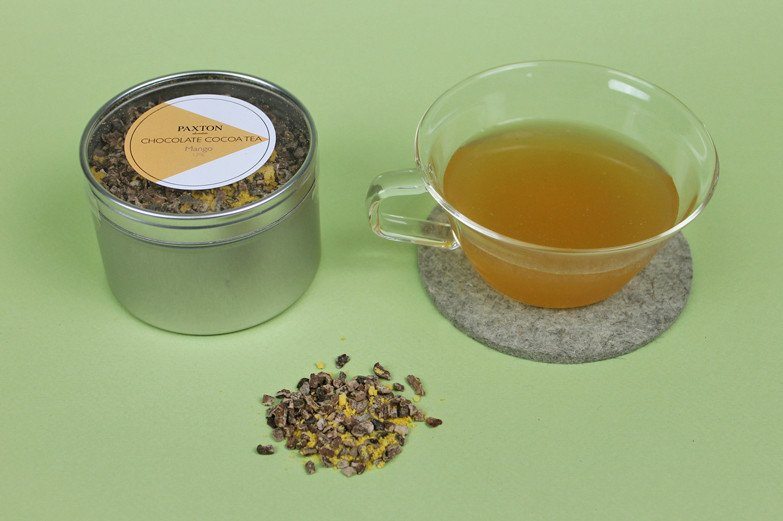 Unbeatable. I took a sip of this tea and knew I had found a new favourite. When you bring the cup to your face you imagine the gorgeous chocolate smell will just be a tantalising aroma. But take a sip and you won't be left disappointed. This will be perfect after dinner, as the flavours make you think you're drinking a creamy hot chocolate, but actually it's no-where near the same calories, and the fruit gives a refreshing zing. The mango isn't as pungent as I would like, but the raspberry is there. Paxton, known for their chocolates, make their tea by roasting cocoa nibs, rich in anti-oxidants, flavonoids, fibre, magnesium and potassium. It isn't the most natural of combinations, but it is a healthy way to boost your mood when chocolate is calling. If you're really tempted, keep the cacao nibs in rather than infusing!
Under the sea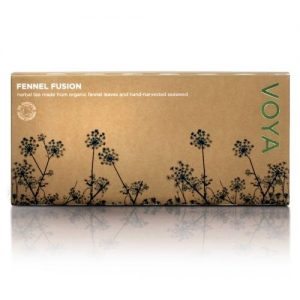 It's unlikely seaweed features heavily in your everyday diet, despite becoming a 'superfood' being used in many functional foods, such as VOYA's new teas. The health benefits, including strengthening gut mucus, slowing digestion, and high in fibre, have been taken advantage of by Asian cuisine throughout history. In these teas, the seaweed replenishes the minerals and vitamins, all whilst being low in calories, with no GM ingredients, gluten, or caffeine. Even more credit to VOYA for making the teabags organic to the highest accredited level. Before trying Fennel Fusion, which is a box of 20 teabags, I was terrified. I do not like fishy aromas, and I really do not like seaweed. But surprisingly, there is nor a wift or hint of the sea in this tea. It was simply a fennel tea, which I quite like. It's good to know there is an alternative tea which infuses the goodness of seaweed without making you vom (because I was really intrigued about how this could work). If you actually like the idea of a seaweed tasting tea, you may need to look a bit further. These also come in chamomile and peppermint.
MORE: 5 breathing exercises for every type of stressed out 
MORE: Why depression is NOT all in your head
MORE: What is hygge and how do I do it?