Healthista gluten-free food blogger, Rochelle Cobbina has found the best gluten-free food swaps so you don't have to miss out on your favourite foods just because you're avoiding gluten
Pasta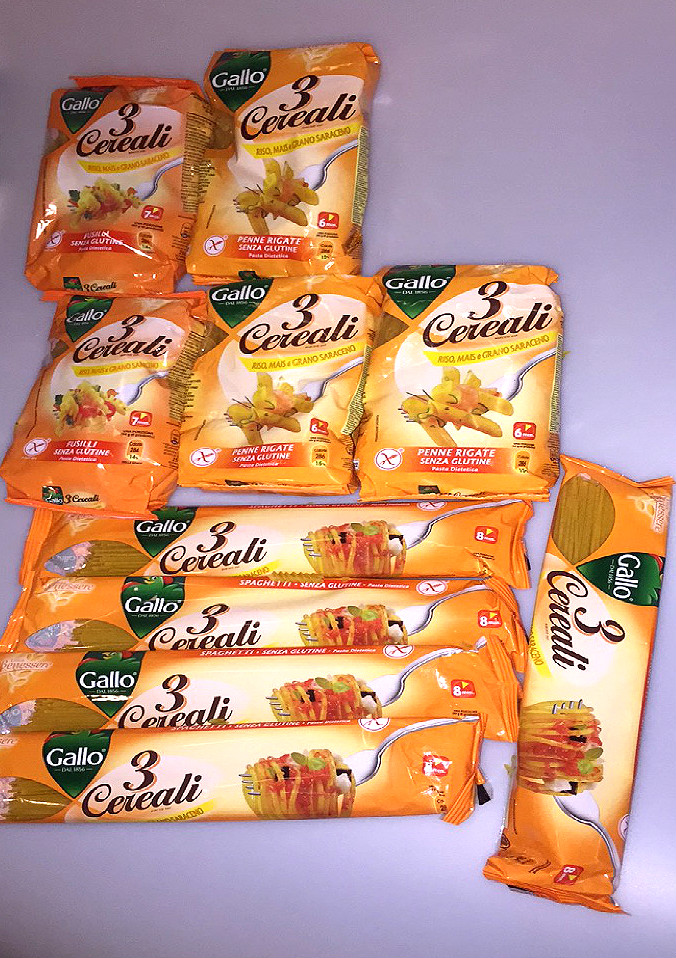 Ever since my diet swap in the beginning of January, Riso Gallo gluten free pasta, £1.99  has been the best help so far. It's so easy to cook in just six to eight minutes and isn't as starchy as the normal pasta.Gallos gluten free pasta is made from rice, corn and buckwheat it's more digestible than the wheat pasta and is much lighter. Depending on how much pasta you want to include in your diet it comes in packs of 250g and 500g which actually is certified 'gluten-free' by the Coeliac Association.
Gallo's pasta can be brought online at Simply-Free, Ocado.com or the Riso Gallo website itself.
If you are like me and like to add a little salt to the mix for extra flavour there's no need with Riso Gallo as it has a natural and earthy delicious flavour brings constant taste and texture . So go ahead eat as much pasta as you like without any symptoms to worry about after I can reassure you Riso Gallo won't let you down.
Bread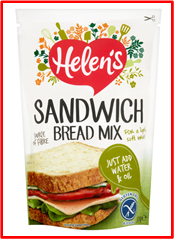 If you have any guests round and you feel like being a little creative, Helen's wheat and gluten free bread mixes, £2.49 are essential for gatherings and will impress your friends too.
Its quick and easy to prepare so you can spend time talking with your friends or preparing a delicious salmon to go with it.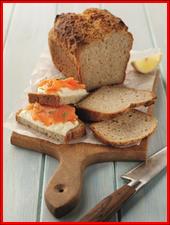 Simply add egg, milk and oil to the bread mix and bake for around 35 minutes or until golden brown. Inside, it contains potato starch, corn flour, tapioca starch, flaxseed flour, dried egg white and sugar.
Soy Sauce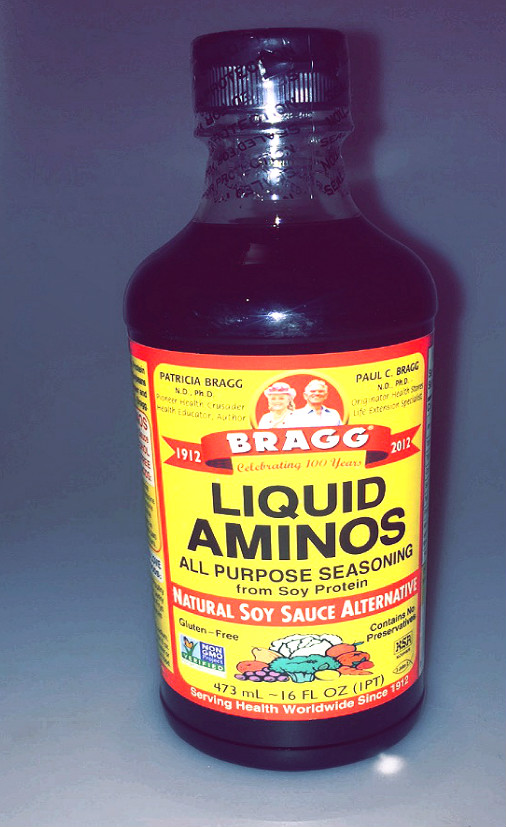 Whats a good old Chinese without your soy sauce? We just can't get away from it, that delicious salt laden seasoning sprinkled on top of your egg fried rice… but let's be honest it's not that healthy for us at all. Now there's Braggs Natural Liquid Amino Sauce and this is far better than any soy sauce with enormous health benefits and its Editor Anna Magee's favourite too.
She shares her top favourite tips with us on how to have that healthy and successful meal with Braggs aminos,
'What I do is steam my vegetables and then I add a teaspoon of hemp oil, some rum and then some Braggs amino soy sauce. It's the most beautiful seasoning for steamed vegetables.'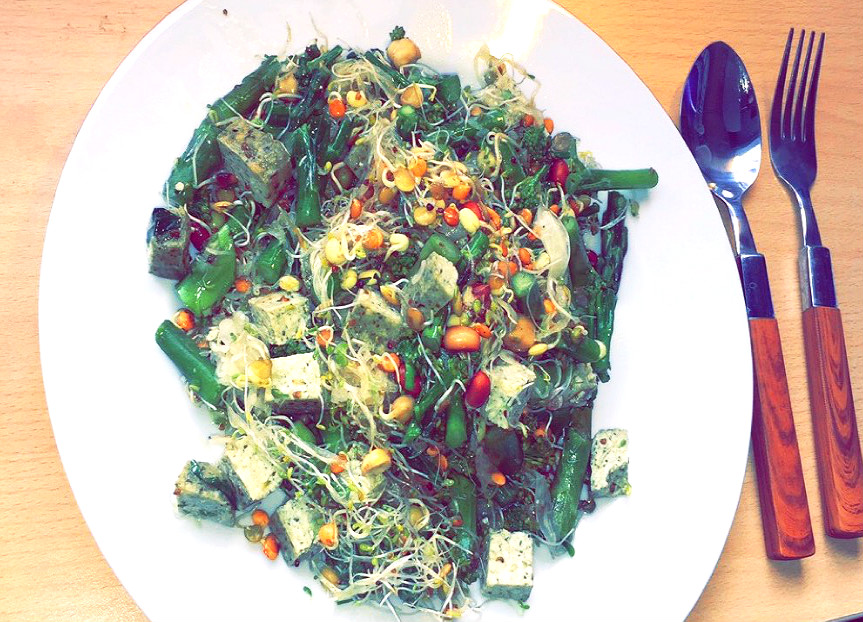 Even if you aren't gluten free, Braggs Aminos  it gives you an extra hit of nutrients in the form of amino acids which are essential for protein building but if you are gluten free then it's definitely essential as a soy sauce replacement.
Oatcakes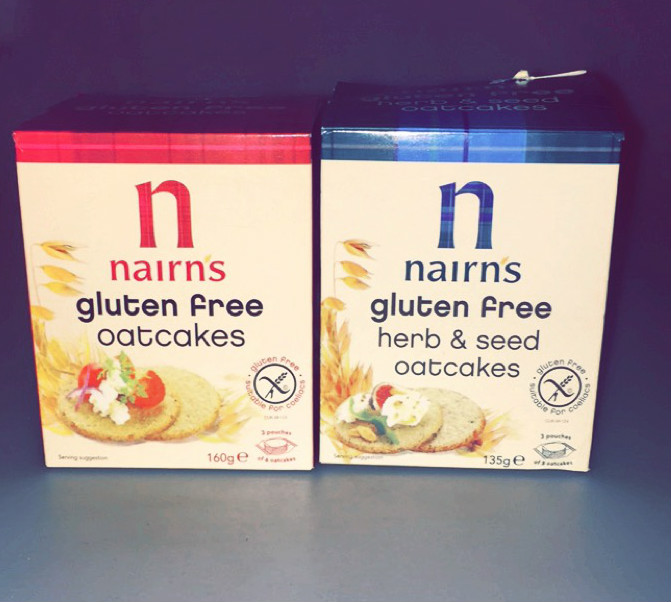 If you're a sucker for a cracker and find yourself having to avoid rye, wheat and barley biscuits because of their gluten content, you'll love Nairns gluten free oatcakes may be the cure. If you can become a little gassy at night time or you are having trouble relaxing before sleep these oatcakes will put you and your stomach at rest and leave you full until the next morning so you can get the perfect sleep you need.
These oatcakes are made with a blend of sunflower seeds and gluten free wholegrain oats. The Herb and seeded oatcakes are added with parsley, Rosemary and both are packed with full carbohydrates to help with energising your day naturally.They are a perfect pocket size and a good nibble if you are feeling a little peckish too.
Chocolate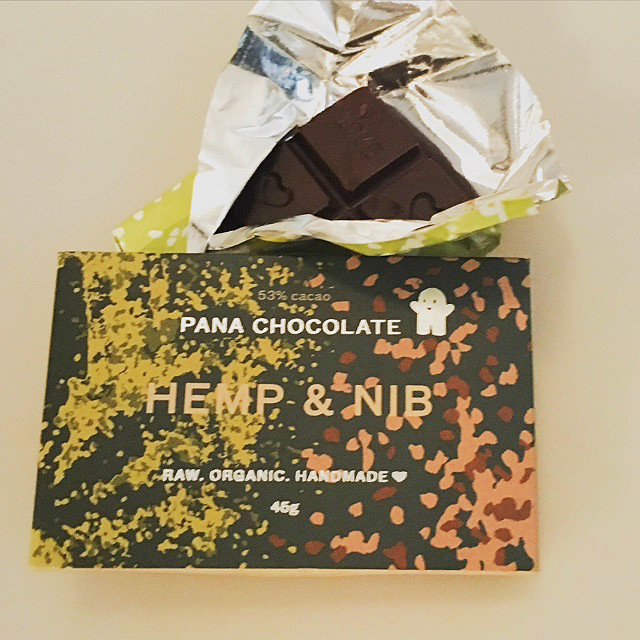 Chocolate in its purest form doesn't contain gluten but for our cadbury lovers we may have some bad news, a ,to of regular chocolate out there can contain wheat flour. Healthista's best pick to fix a quick sugar craving is the Pana Chocolate Hemp and Nib. These handmade pana chocolates from Australia are really to die for.
Whether you are allergic to gluten, dairy or even a vegan it's suitable for all three so what's not to love? The adorable packaging is eco-friendly and made from 100 percent recycled materials. It also contains 100 percent essential oils and raw cacao which is believed to increase the serotonin levels in the brain, that's the neurochemical  that helps regulate mood.
Beer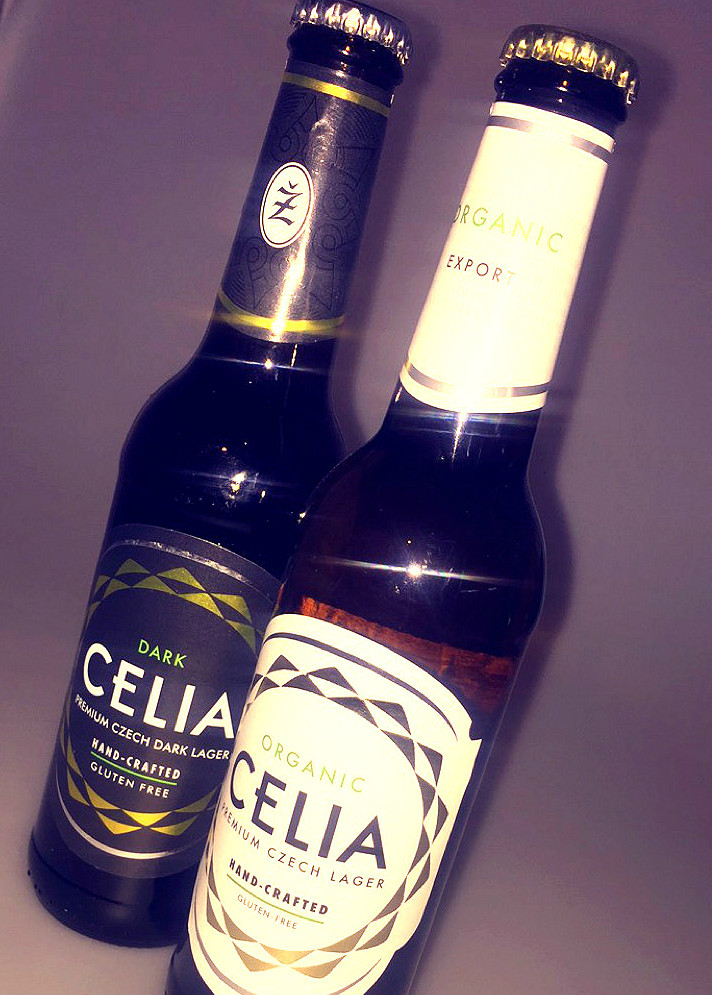 I expected my first sip of gluten-free Celia Premium Czech Lager to be unlike all other first sips of beer. But it wasn't – it actually tasted like beer. Good beer, at that.  The Celia Organic (ABV 4.5%) is light on the lips thanks to its organic, gluten free make-up. It feels clean, probably because it is clean. Made up of only three ingredients: Malted barley, Saaz hops, and water from the Žatec foothills, this beer has a purified taste that is prevalent right away.  The Celia Dark (ABV 5.7%) seems to pack more of a punch and has a stronger, more coffee like aroma, and though it doesn't have the same springy feel as the organic lager, it has a certain dimension to its flavor that the Organic is without. A heavier, more complex taste that makes you forget altogether that you're drinking a modified, healthier alcoholic drink.
Flour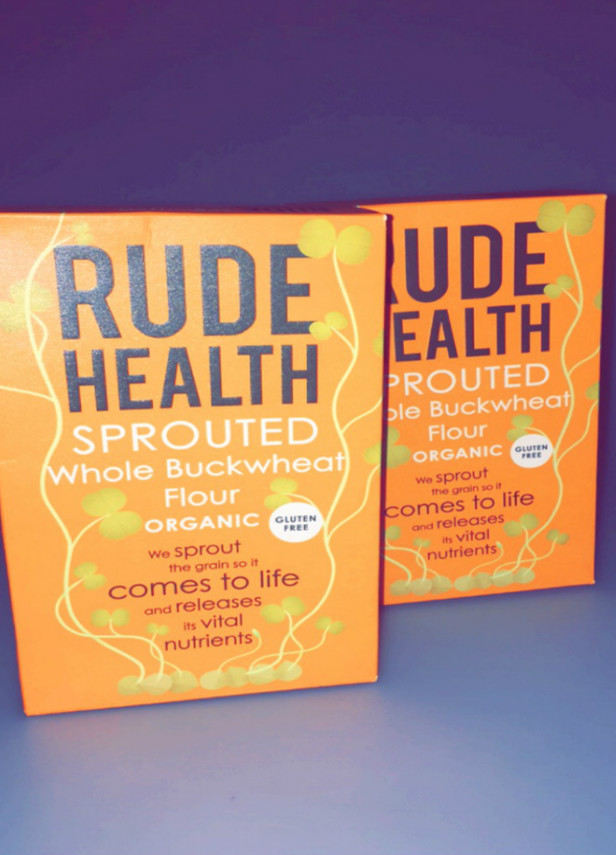 When it comes to baking, I just love to use a lot of flour but after eating a few pancakes and getting stomach aches I decided to have a look at some gluten free ranges which still have something that is tasty.
Rude Health Sprouted whole buckwheat flour, £5.00 is a great product to bake with that comes with a slight rhubarb taste too, I used this to make pancakes and they came out much thicker, fluffier and a lot tastier than my usual pancakes that I make, after just eating two pancakes I was filled and that's not the usual with my sweet tooth anyway. The food has no colouring, flavourings or preservatives just clean ingredients from, fields, orchards and vines.
Noodles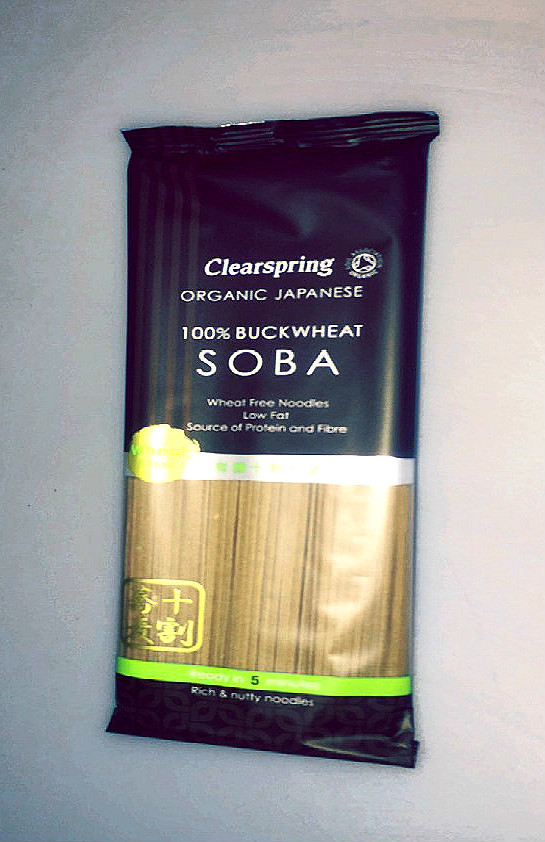 These Organic Japanese Soba noodles, £3.99 are really easy to cook, have a rich thick and nutty flavour and are easily digested – totally gluten-free too as they're made entirely of buckwheat.  As well as being a great source of protein, they're low in fat and low in sugar.  The range includes two types of thin, nutty tasting soba buckwheat noodles.
Cereal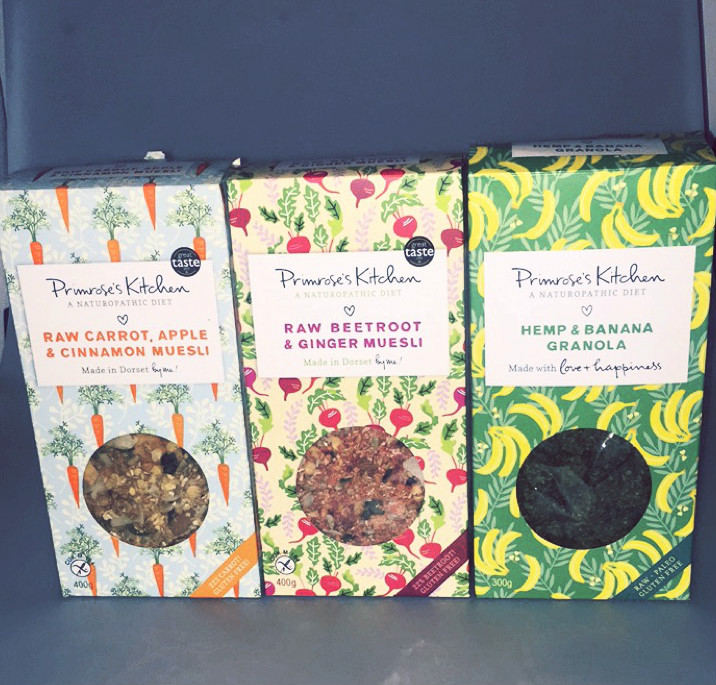 We all know how difficult it is to try and find the right cereal apart from porridge that doesn't contain gluten. Well Primrose Kitchen has a really good selection of cereal flavours made from ingredients that ooze health such as oats, raw carrot, apple, cinnamon, nuts, chia and flax seeds and psyllium husks. But do they taste good?  They taste amazing and are so incredibly filling because of their totally natural content – and they're sugar-free.
We eat them out of the packet at Healthista towers as afternoon snacks! I particularly love the Raw Carrot Apple and Cinnamon Muesli flavour, Raw Carrot Apple and Cinnamon Muesli flavour, £11.90. Cinnamon proves to be a godsend in this earthy mix, offering a light sweetness that coats any blandness you might expect from its nutritious contents. And for those who want to jazz it up, try it with milk, grated apples, or sprinkled over a yogurt parfait or morning smoothie.
MORE: 10 foods you didn't know contained gluten
For a chance to win this gorgeous hamper of gluten free goodies please Retweet our gluten free hamper competition @HealthistaTV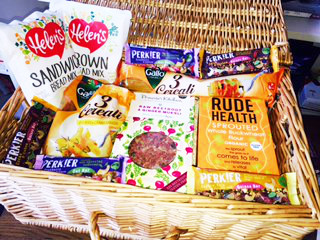 Like this article? Sign up to our newsletter to get more articles like this delivered straight to your inbox.