Three glasses of wine a week has just been found to significantly reduce diabetes – result! For the healthiest choice, Healthista rounds up the best nine organic wines
If you needed another reason to love wine, check this – it can significantly protect against diabetes. According to a new study, which looked at more than 70,000 Danish people over five years, those who drink wine on a frequent basis are less likely to develop the disease than those who don't drink at all.
The risk reduced to 58 per cent in women if they drank nine glasses a week
Three to four glasses a week resulted in a reduced risk of 27 per cent in men and 32 per cent in women. This jumped to 58 per cent in women if they drank nine glasses a week (and isn't that music to wine lovers ears!) Why? Because according to the researchers, the chemical compounds in wine improve blood sugar balance. Unfortunately, the same can't be said for our friends vodka and gin, which can increase the risk among women.
It's no surprise the researchers aren't arguing that alcohol consumption should replace your healthy living regime. But hey, if you are going to drink four days a week, you may as well do it with the highest quality and organic choices.
So what actually is organic wine? EU laws state that it is made from grapes grown without harmful pesticides, herbicides, fungicides, and fertilisers, which grapes can store and harm your health. There is also no addition of sulphites, which are hotly debated chemicals touted as being responsible for the intensity of hangovers, and organic wines may contain lower levels. Farmers, processors, and traders, must comply with the EU requirements if they want to use the organic logo, so that you can be confident organic wine has been produced in accordance with environmental rules. Organic wines can also be suitable for vegans and vegetarians, as the wine making process can involve animal based products.
From our experience of tasting a lot, organic wines don't taste much different from normal wines, nor do they come at a special price. Being readily available from supermarkets and online deliveries, we tested some in the Healthista Towers to bring you the best nine…
BEST FOR SOUTH AFRICAN:
Red Waverly Hills Organic Cabernet Sauvignon Shiraz
This South African red has a fruity aroma, particularly black berries, and leaves a lasting note. The grapes, Shiraz, or Syrah in France, and Cabernet Sauvignon, are cultivated on the Waverly Hills' estate, which is between Tulbagh and Ceres, near Cape Town. The Cabernet Sauvignon is known for its depth of taste, but this wine medium-bodied and smooth, and our testers say this would work well with either a meal – specifically beef, lamb, and spicy food specifically – or on its own as a lighter drink.
Buy at: Vintage Roots, £9.95
BEST FOR NO ADDED SUPLHITES:
Red SO2 Free Terrae Garnacha Bodegas Tempore
This limited edition organic red is not only vegan and gluten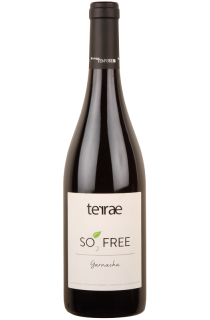 free, but also has 'no sulphur added'. Sulphur is what leads to sulphite chemicals, which are said to give you more of a headache the morning after some vino. It's made as naturally as possible in the Bajo Aragón region to the west of Catalonia and Barcelona, over four generations of viticulturists caring for the wine- 'tempore' means time. We found this wine quite acidic and high in tannins, so would be enjoyed best with a meal. Its also a really high percent of alcohol, so go easy if you're worried about getting too drunk.
Buy at: Vintage Roots, £10.75
14.5%
BEST FOR DRINKING ON ITS OWN:
Sangiovese Di Majo Norante
A very highly rated red wine in the office, this Sangiovese comes from the north of Gargano, central Italy. The estate, Marquis Norante of Santra Cristina, has been run organicically since 1997, with constant breezes over the summer and excellent soil composition. In central Italy the wines are known for blending the most famous Italian grape, Sangiovese, with the famous French grape Cabernet Sauvignon. However this wine is made from 100 per cent Sangiovese grown in the Sciabolone and Martarosa vineyards, aged in large oak barrels for six months, and hand-harvested in October. It is mellow and smooth, and being lighter than a typical Cerbernet Sauvignon, it is easy to drink on its own. Or, pair with meat such as veal or cheeses- a chunk of fresh strong, soft cheese such as blue cheese. Or if you're feeling fancy, hunt down an Italian Taleggio. Some of the wine experts in Healthista Towers that tried it tell me it had a medium finish, with hints of cherries, leather, and a peppery aftertaste.  For me, testing this wine reminded me of a sunset on a summer evening, with good friends and food (even though I was sitting at my desk sipping it).
Buy at: The Wine Butler, boxes from £30
About 13%
BEST RED:
Castaño monastrell Ecologico 
Full bodied but well balanced, this wine is smooth and beautiful. It has a deep red berry and cherry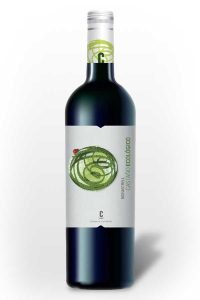 tone, with an intense dark colour. It is cultivated in Yecla by the Castaño family, one of the most respected wine producers in south-east Spain, keeping alive the legacy of their ancestors. The vineyards are planted with the second most popular grape in Spain, Monastrell, which is rustic, high in tannins, but velvety. It got a lot of nods in the office.This could stand alone in front of a fire on a cold evening, but would also work well with grilled meats at a BBQ or risotto.
Buy at: Riverford £7.49
13.5%
BEST ON A BUDGET: 
Finca Fabion Blanco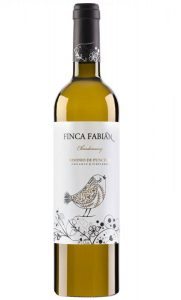 This Chardonnay exhibits flavours of apples or other light fruits, making it a clear and refreshing white wine. This could be due to the grapes being kept cool at a high altitude in the south-east of La Mancha, near Madrid and Valencia, on a family owned estate Dominio de Panctum. At great value, and also suitable for vegans and gluten intolerant, it works well as an all round pleaser at a dinner party. The chardonnay grape is high in acidity, but this wine has a medium acidity, making it easy to drink alone. It wouldn't stand very well with heavy meals, so can be paired with light bites, vegetarian, or fish. At £6.99 it really is a bargain too.
Buy at: Riverford £6.99
BEST PINOT GRIGIO:
Giol Pinot Grigio No Added Sulphur
When people think Italian white wine, Pinot Grigio springs to mind as a popular choice. The French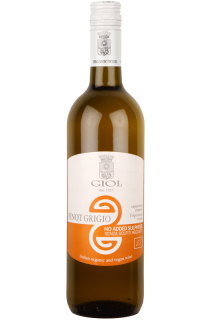 grape is normally grown throughout Northern Italy, and this white wine delight is from the green countryside, San Polo di Piave, where the family have been producing wines since 1427. A little darker than most Pinot Grigios, but still with a delicate and fresh taste, Giol's doesn't have any added sulphur for the hangover-prone. The sweet tones of peach, apricot, and nectarine pair well with light dishes such as salads, shellfish, or vegetarian. When first tasting, it's very smooth, but leaves a lasting taste. This was the office's second favourite.
Buy at: Vintage Roots, £8.99 
12%
BEST FOR ORGANIC PRINCIPLES:
White Gran Cerdo Blanco 2015

Gran Cerdo Blanco comes from Rioja province, Spain, renowned for its wine. But this brand stands out from the others in the region for its organic individuality. Created by Gonzalo, who studied oenology (study of wine), the production uses the healthiest grapes, and respect of the land. Biodynamic farming is used by the family business, similar to organic farming and rare in Rioja, which excludes the use of artificial chemicals, and sometimes integrates spirituality and astrology to maximise nature's harmony.
You can tell the bottle is different from the label, which is a pig holding bank notes in his mouth. This is portaying Gonzalo's distaste of bankers, who rejected his requests for funding of his organic farming, believing wine is not a 'sizable asset'. If you're serious about organic, this wine is perfect, and suggested to be eaten with pasta or ham. It's bright and juicy, with a just right balance of acidity.
Buy at: The Wine Butler, boxes from £30
12%
MORE: 8 signs of alcohol abuse even smart women miss
BEST ROSE:
Jane Ventura Negre Seleccio
This delicious Spanish wine is rich, full, and angular being quite high in acidity. The label depicts the village, church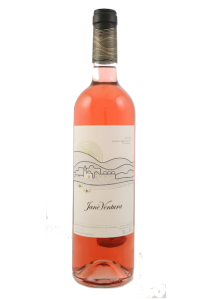 and mountains of El Vendrell or La Bisbal del Penedes near Barcelona. Its blend of grapes include the common Spanish savoury grape tempranillo, as well as Cabernet Sauvignon. Tempranillo produces vibrant wines, and is often associated with oak, due to its aging in either French barriques or American barrels, which Spain generally uses. With soft tannins, it works well with food, such as tapas or a mild curry. It actually reminded one of our testers of an African grape juice from when he was younger, although some testers found it quite sharp.
Buy at: The Wine Butler, boxes from £30
13%
BEST EVER PROSECCO:
Giol Prosecco Frizzante Bianco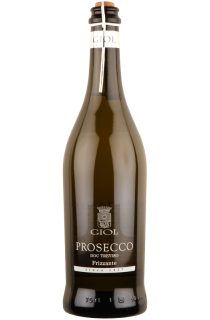 This is flamboyant Prosecco perfection. A  common drink as a less expensive version of Champagne, which goes through more fermentation, Prosecco is soaring in sales. Prosecco is the name of the grape (also known as Glera), and a region in Veneto, Italy, where this particular bottle has come from- Sal Polo di Piave, a family estate. Its taste is clear, light, and fruity, despite being a Frizzante, which is semi-sparkling. Prosecco is an excellent choice to accompany desserts or appetizers, especially on a summers day. What's more, it is lower in sugar, but is still full of character. We really loved this in the office, it disappeared very quickly on a Wednesday afternoon…
Buy at: Vintage Roots, £9.90
11%
Like this article? Sign up to our newsletter to get more articles like this delivered straight to your inbox.