Research has shown that tens of thousands of people could avoid life-threatening conditions if cycling in London was increased. Sharon Walker talks to the experts about why the new e-bikes could get even the most cycling-phobic peddling to work
New research has shown that tens of thousands of people would avoid life-threatening conditions if cycling in London was increased and matched by other major cities.
The research also shows that, London has seen daily cycle journeys almost double since 2000, however, levels have remained static elsewhere.
It has been estimated that 34,000 incidences of serious conditions such as Type 2 diabetes, stroke, breast cancer and depression would be prevented in seven UK cities if the number of cycling trips were to double every eight years.
Sustrans calculated that, across the cities including Belfast, Birmingham, Bristol, Cardiff, Edinburgh, Greater Manchester and Newcastle, this would equal 242 million hours of additional physical activity, and could prevent 628 early deaths.
New research has shown that tens of thousands of people would avoid life-threatening conditions if cycling in London was increased and matched by other major cities.
Cycling to work sound like a nice but impossible idea? Think of the benefits: toned thighs, reduced body fat, zero time spent sitting in traffic jams. But when push comes to the shove, most of us would rather jump in the car or take the bus – too lazy, unorganised or just plain scared of the whole Woman in Lycra and Helmet thing.
If the truth be told, even keen cyclists can find bike commuting a turn-off.  Far from your average sofa surfing slouch, Sheffield-based physiotherapist Lucy Wheater was a regular weekend cyclist, but when it came to commuting there was always an excuse.
'Cycling is my hobby, but the challenge in Sheffield where I live, is the hills,' says Wheater, who works at Sheffield teaching hospital.  'I'm quite a determined cyclist so I wouldn't get off and push, but I'd get really hot and sweaty, so it just wasn't practical and most of the week the bike stayed at home.'
Then last August Lucy got her first e-bike which has a battery and electric motor that assists with pedalling and it's been uphill all the way, so to speak.
Now Lucy bikes to work every day. 'I call it my 'no excuses bike', says Wheater, who chose a Raleigh Motus for its long-lasting battery and easy user-friendly gears.  'Before I was, 'oh it's too windy' – a strong headwind can really slow you down on a push bike – 'the road I live on is too steep' and I'll get to work exhausted.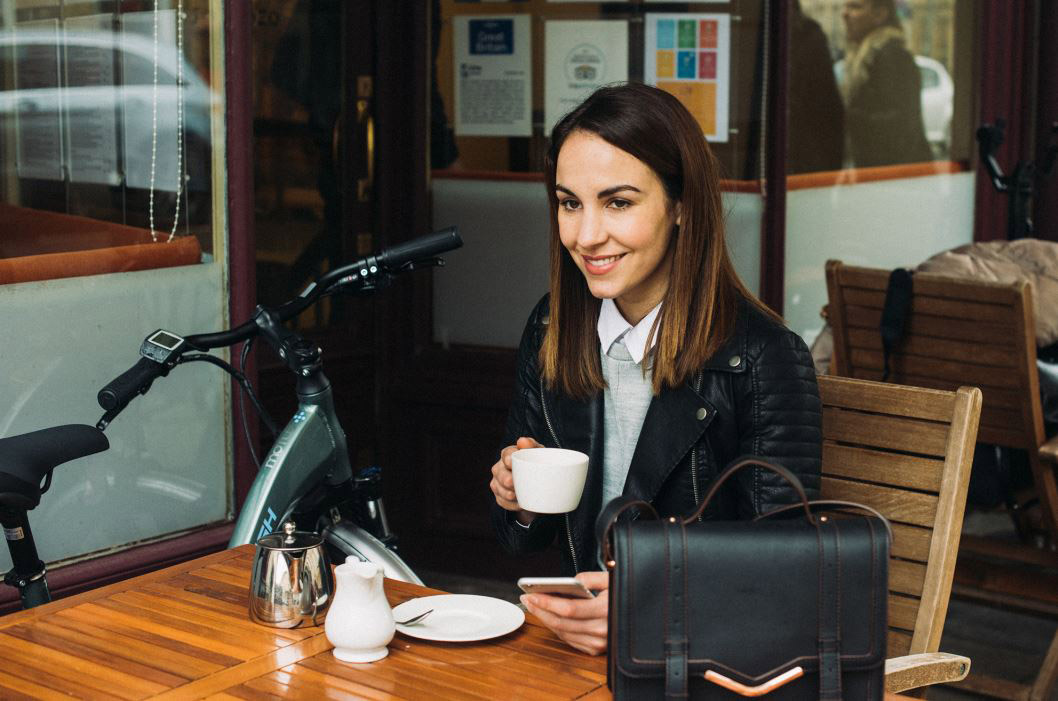 But now the great thing is I can get to work about 30% faster, so in twenty minutes instead of thirty, and I can take the steep back roads and avoid all the traffic. AND I'm getting in an extra fifty minutes exercise a day. I arrive at work, thinking that's that box ticked.'
Lucy isn't alone in her surprise new e-bike addiction. E-bikes sales have rocketed in the few years, with e-bike sales rising from 5% of the UK bike market in 2015 to 12% in 2016 and overall sales jumping 220% in 2017.   Even Olympic gold medallists Chris Hoy and Victoria Pendleton are e-bike converts, with Pendleton calling them a "game-changer" for their potential to get more people cycling.
#1 It will increase your fitness by 10% in a month (seriously)
In case you're thinking "what's the big deal, don't you just sit there?", that's where you'd be wrong. The e-bike is not a moped. The thing about e-bikes is the give you a bit of assistance to get you up that hill and can get you where you're going that little bit faster but you do have to peddle.
One recent study in the States at Colorado University showed substantial fitness increases in formerly sedentary people aged 18-50, in as little as four weeks of commuting to work by e-bike at a moderate intensity (most e-bikes have 3-5 settings, which you can adjust depending on how much help you need, or how intense you want your workout.)
'We recruited people who were driving or taking the bus to work and not exercising a lot,' says Dr Jim Peterman the research scientist who led the study.
'They liked the idea of cycling to work, but they didn't think they could manage it. The e-bike gave them that bit of assistance they needed,' says Peterman.
'On average they increased their fitness by ten per cent in a month.' An incredible result in just four weeks.
'What's more an e-bike can get you just as fit as riding an ordinary bike, especially if you're a little out of shape, according to a study earlier this month at the University of Basel, where research showed that unfit, overweight individuals made similar fitness gains through using an e-bike for a month, compared to those riding an ordinary bike.
#2 It's more likely to get you cycling to work
We'd love to cycle to work. If there wasn't that killer hill. Or it was that little bit closer. Or it didn't mean we'd arrive all hot and bothered. That's where an e-bike comes in.  'E-bikes can can help you make it up that hill and longer commutes suddenly become reasonable,' says Dr Peterman.
In fact, one e-bike trial among 40 employees found that 75% would cycle to work at least once a week, if they had access to an e-bike, compared to just 30%, who said they would bike to work on an ordinary bicycle.
#3 You'll save £7,791 in five years
E-bikes might cost more than the average push bike, but they're cheaper than you think.
The price for the new Raleigh Motus collection, for example, starts at £1650,  a snip compared to the average car.  On average, you'll pay an £100 for each 100 watts, or extra hour of battery life.
A recent survey of 2,000 commuters commissioned by Evans Cycles estimated that by switching from car, bus, tube or train to e-bikes, commuters could save an average of £7,791 over five years.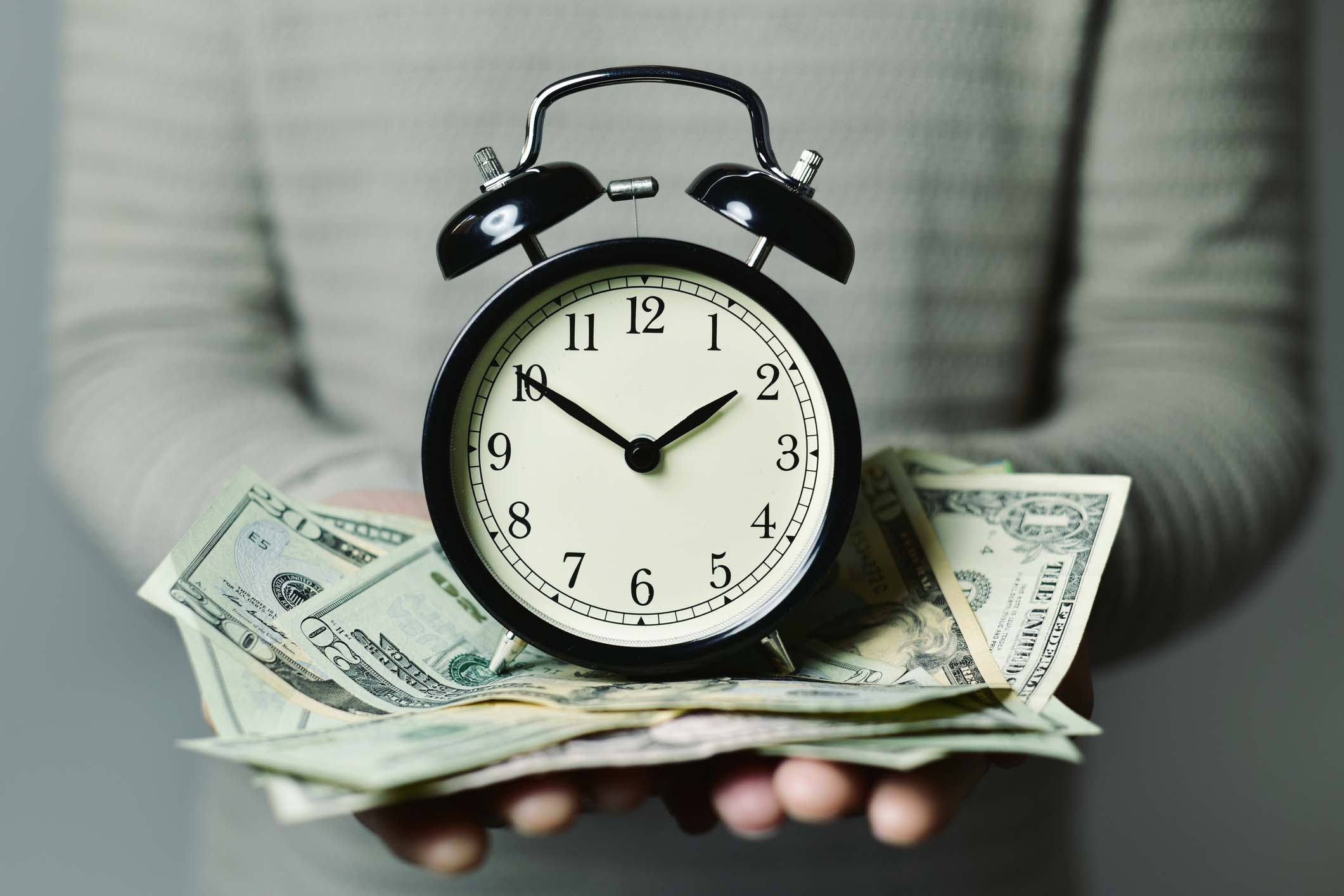 #4 They're 30% faster than push bikes (but still count as exercise)
E-bikes can help you hit that all-important 30-minute daily target of activity, without you needing to find any extra time in your day to go to the gym. A godsend for busy mums and commuters.
'The thing is not everyone has time to exercise so this is a convenient way to do it, you're just replacing your drive to work with cycling,' says Dr Peterman.
'The Department of Health Guidelines for activity and disease prevention recommend 150 minutes a week,' says Wheater.
'If your daily commute is 20 minutes each way like mine, you're already ticking that box with hardly any effort. To be honest I arrive at work feeling pretty smug as I've already done my exercise,' says Wheater.
What's more, an e-bike like Raleigh Motus is 30% faster than an ordinary bike meaning you can zip past the traffic and get to where you're going significantly faster (see below on how you can test this).
#5 Even proper couch potatoes can use one
The great thing about e-bikes is people of varying fitness levels can cycle together. 'If you're less fit than your partner of friend an e-bike can give you that boost you need to keep up,' says Wheater.
And if you've just started out on your fitness programme, an e-bike could give you that helpful leg-up you need to get started.
'Unfit people may not have the fitness to ride up some hills on a traditional bicycle so they have difficulty using cycling as a way to get in shape,' says Dr Peterman.
'An e-bike (specifically a pedal assist e-bike which only provides assistance when the person pedals), can help an unfit person ride up hills while still providing an exercise stimulus.
'An e-bike can also be used for commuting which replaces the sedentary car commute with physical activity and allows them to increase their fitness level.'
But what if you're pretty fit already? While there's not a lot of research on the fitness benefits of e-bikes for fit people, Wheater has first-hand experience.  'When I started using an e-bike last August I did a test to see if it would make any difference and saw a 5% boost in 6 weeks. I was really surprised how much difference it made in a short time, because I'm quite young and quite fit and well and I was already a keen weekend cyclist.'  (The fitter you are to start with the harder it is to see significant fitness gains).
And e-bikes are becoming popular with super fit cycling enthusiasts, who like a challenge, but when they hit forty need a bit of help to tackle Snowden or the Alps.
#6 You'll burn 444 calories an hour (only 20% less than a push bike)
Whether you ride an ordinary bike or an e-bike, your still burning calories and fat. Up to 444 calories in an hour in the case of an e-bike, compared to 552 calories on an ordinary bike according to a recent study. So only 20% difference. 'There's definitely a potential for weight loss,' says Dr Peterman.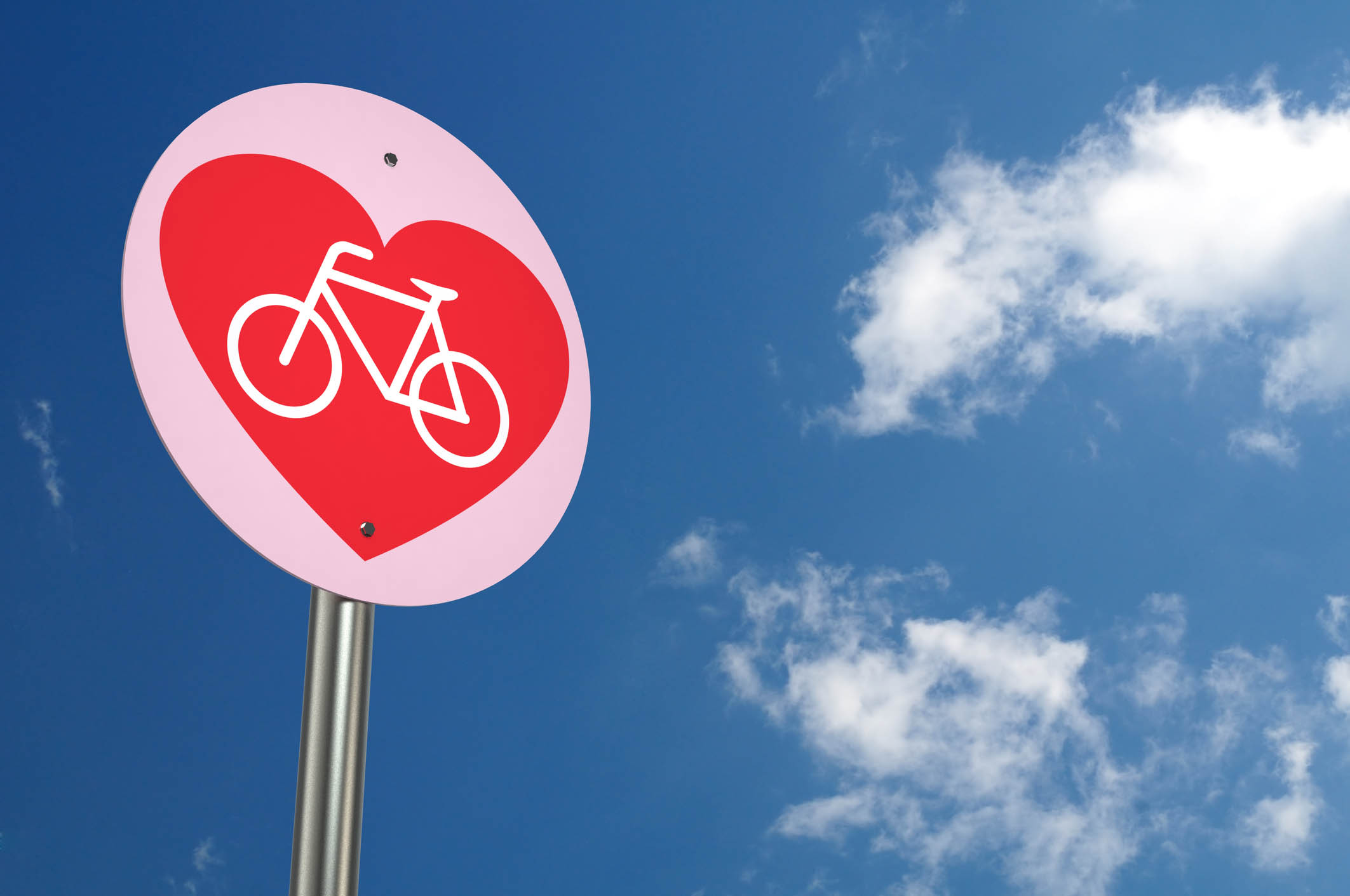 #7 They can reduce your risk of heart disease and diabetes
Commuting to work by e-bike to work could reduce your risk of heart disease and stroke and indeed all the other diseases, like type 2 diabetes, which are associated with long bouts of sitting. 'The people in our study saw a reduction in cardiometabolic risk factors like blood pressure within the month,' says Dr Peterman.  They also saw improvements in blood sugar levels, reducing their risk of developing Type 2 diabetes.
#8 They could help with that nagging tendonitis
If you have let your fitness level slide a bit and you're not quite the athlete you once were, an e-bike can help you get back in the saddle.
'From a rehab point of view they're brilliant,' says Lucy Wheater. 'A lot of people get problems with tendons after the age of 35 or 40. So a tough workout like a hill climb can irritate them, but this way it lets your body adjust over a little longer. It's a really nice way to get back into fitness.'
#9 There's a network of e-bike evangelists to tap into
'The biggest surprise for everyone in our study was how much they loved it,' says Dr Peterman. 'It's hard to ride a e-bike without a big smile on your face.'
Would Lucy second that? 'Absolutely. It's made commuting really enjoyable. It's not a chore any more. 'I didn't expect to stick it out all winter. At one point I had ski goggles on. I just kept going because I was enjoying it so much. There only been four occasions when I've had to take the car and thinking: 'this is  rubbish'.
Another bonus is the cool e-biking community. 'There's an inspiring network of people who are doing it,' says Wheater. 'When the dark nights were starting to fade we'd all be tweeting each other on Twitter.
The e-bike trial
Sharon Walker was one of the first to test the new Raleigh Motus e-bike
'This first surprise is that the bike is completely quiet. Just like a pedal bike.   For some reason, perhaps because it has a motor, I'd thought it would be a bit noisy, but it isn't. I started the test whizzing around the car park and even at the lowest assistance, eco level, I could immediately feel it was that little bit easier; you can feel the bike pulling away as you start to pedal. At first, I was, 'Uh-Oh' but it only takes a minute or two to adapt and I was soon whizzing around enjoying myself.
I tried the Motus, which  has four gears, from eco up to turbo, alongside the usual bike gears (there are two further models the Motus Tour and Grand Tour which have a little extra power). The idea is you switch up the gears whenever you need a bit of assistance, for example on a long steep hill. This is where the bike really comes into its own, you just whack it into turbo, and off you go. No sweat and no serious thigh burn. There was one particularly long steep road, from the bottom of Hampstead Heath right to the top, which I wouldn't have had a hope in hell of finishing without that extra push.
And in case you're worried about taking off like a turbo charged Harley Davidson, that's not an issue, because the motor cuts out the minute you hit 15.5 mph, which is the top speed allowed by UK law for an e-bike.  I'm an honest-to-God cycle-phobic scaredy cat and if I can get my head around one of these bikes on the road, I'd say they'd suit pretty much anyone. And the best thing about it? It's really, really fun.'
Find out more about the new Raleigh Motus e-bikes by contacting your nearest Raleigh stockist listed on the Raleigh website raleigh.co.uk/motus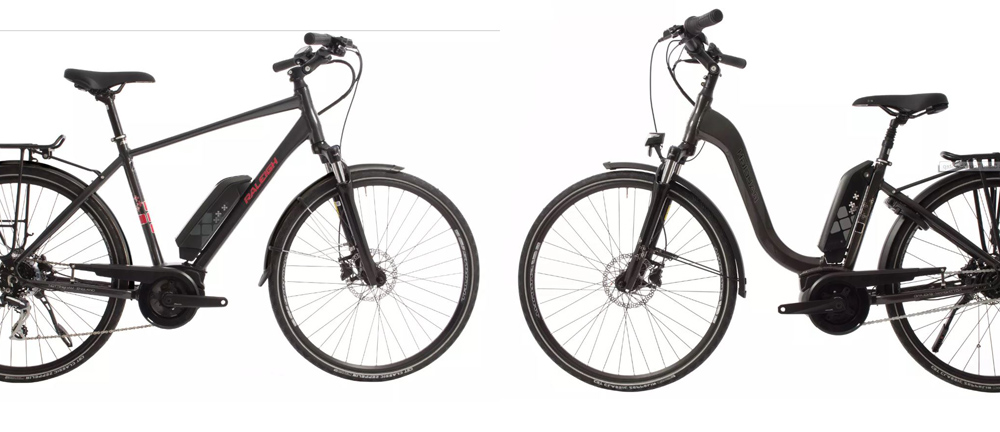 More Healthista Content:
12 best fitness studios in London
7 signs of magnesium deficiency that could be ruining your body goals
Like this article? Sign up to our newsletter to get more articles like this delivered straight to your inbox.