Fitness trackers have come a long way since we were wearing pedometers on our waistbands and hoping for the best. Now they track heart rates, sleep and can even offer relaxation and deep breathing. We tested a load to find the best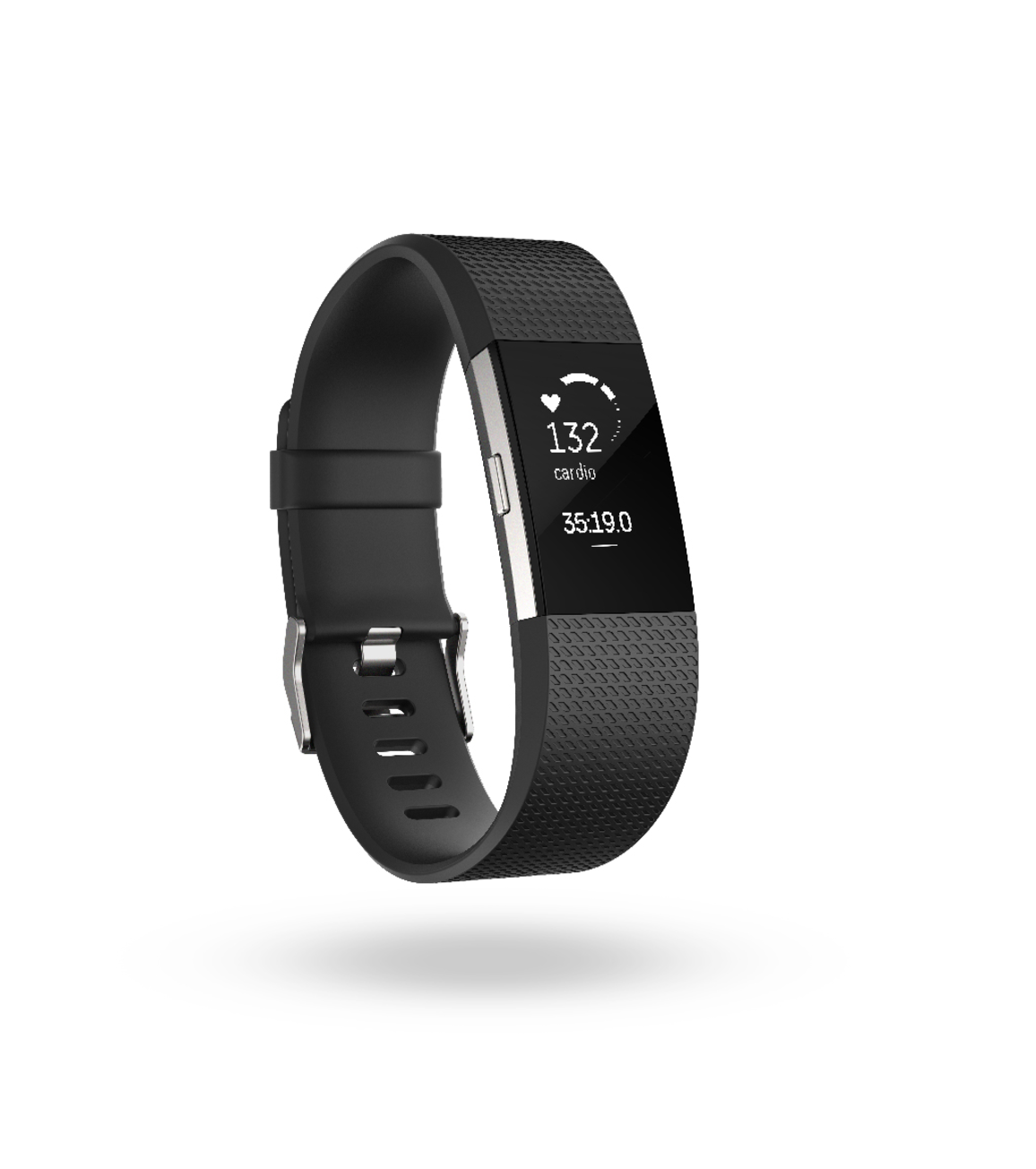 With improvements made to the calories burned counter and the heart rate monitor as well as new features added like mindfulness sessions the Charge 2 is a top contender for best fitness tracker. It has a larger display and interchangeable bands giving you the option to tailor how it looks to match your outfit.  Along with notifications from your smart phone for texts and calls, your Charge 2 will also notify you when you have been sat down too long and need to get moving.
One of the newest, and best, features is the ability to find out how fit you are with a personalised cardio and fitness level score. Charge 2 also offers a relaxing mindfulness experience that calms your body and mind through deep-breathing sessions called 'Relax'. Using the heart rate monitor the beat-to-beat breathing changes depending on your heart rate making it a super-personalised experience. You now have the option to track specific workouts like runs, bike rides, weights, yoga and more, plus get post-exercise summaries and a detailed report of your activity.
The Fitbit charge HR is available to purchase in store and online Currys PC World for £119.99.
More: 7 best fitness apps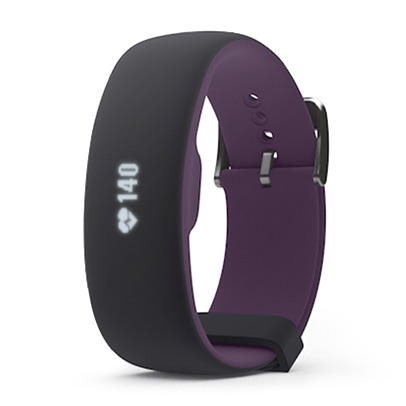 Best for the Organization Lover: iFit Axis HR
Despite the Axis HR being a newcomer to the fitness tracker game it is a standout. With three optical heart rate sensors that monitor specific pulse points, it has one of the most accurate heart rate monitors out there. With the additional app you have the ability to check your stats anytime, anywhere, seeing your heart rate, calories burned, steps taken and sleep stats right on your wrist by a gentle tapping the touch screen.
When connected to your smart phone the Axis HR will give you notifications for texts and calls as well as reminding you when its time to move. The Axis HR knows when you have started a workout and when you have fallen asleep calculating the calories burned during each so you get a full rundown of your sleep and your workouts through the accompanying app. It has the ability to track every aspect of your day and you can even leave it on in the shower as it is water resistant. You won't have to constantly worry about charging it either as the Axis HR's battery lasts five days. The iFIT Coach provides you with unlimited workouts and nutrition advice, there is also a social section where you can connect with friends to provide support.
The iFit Unisex Axis Heart Rate Sensors, Black/Plum, Large/X-Large
is available from Amazon for £128.81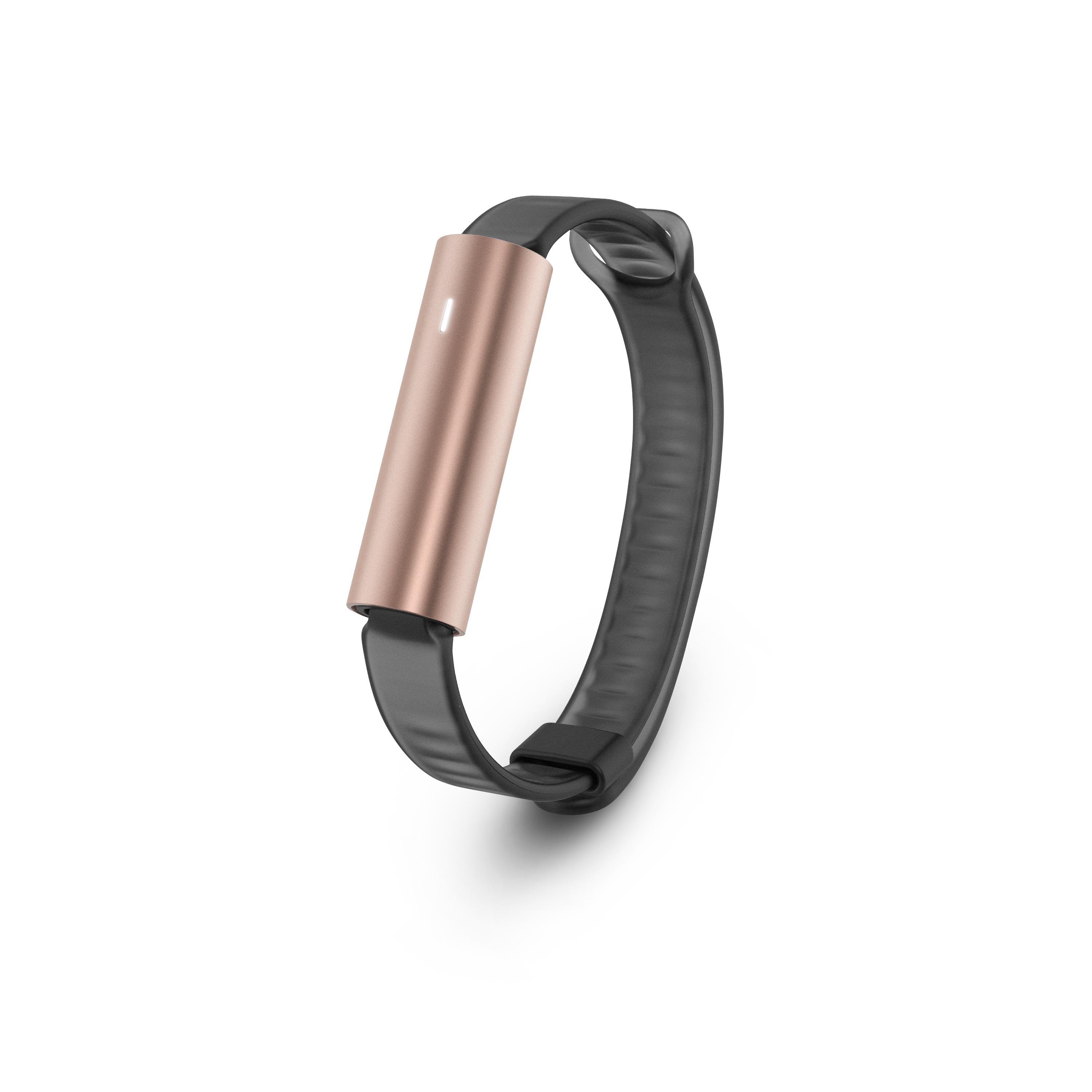 Best for Fashionistas: Misfit Ray 

The Misfit Ray is one of the smallest fitness trackers we've seen. With the ability to be worn as a bracelet or a necklace the Ray gives you you text and call notifications as well as inactivity nudges and even has a silent alarm that will gently wake you up.
In addition to the notifications features, the Ray tracks your steps, activity and how that will impact your weight. Due to the Ray not having a screen you need to download the accompanying app, Misfit Link, to use its features. The app has the option to include your weight then what your goal weight would be and subsequently provides tips on how to achieve your goal. When connected to Misfit Link you can connect with friends, take selfies and even turn the lights on and off.
Ray never requires charging (the user-replaceable batteries last up to 6 months) and is water resistant to 50 meters.
The gadget also asks you for a goal weight and then uses this to suggest goals to achieve and be warned, the vibration to remind you to get up and move happens even when you are napping. Additional features include a food diary in photo form. That means, at each meal you can take a photo, and it will sit on your  timeline; useful if you want to track your diet without faffing with calories or inputting data manually.Misfit Ray Fitness and Sleep Monitor – Carbon Black, Sport Band
costs 69.53 at Amazon
More: Is your fitness tracker making you fat?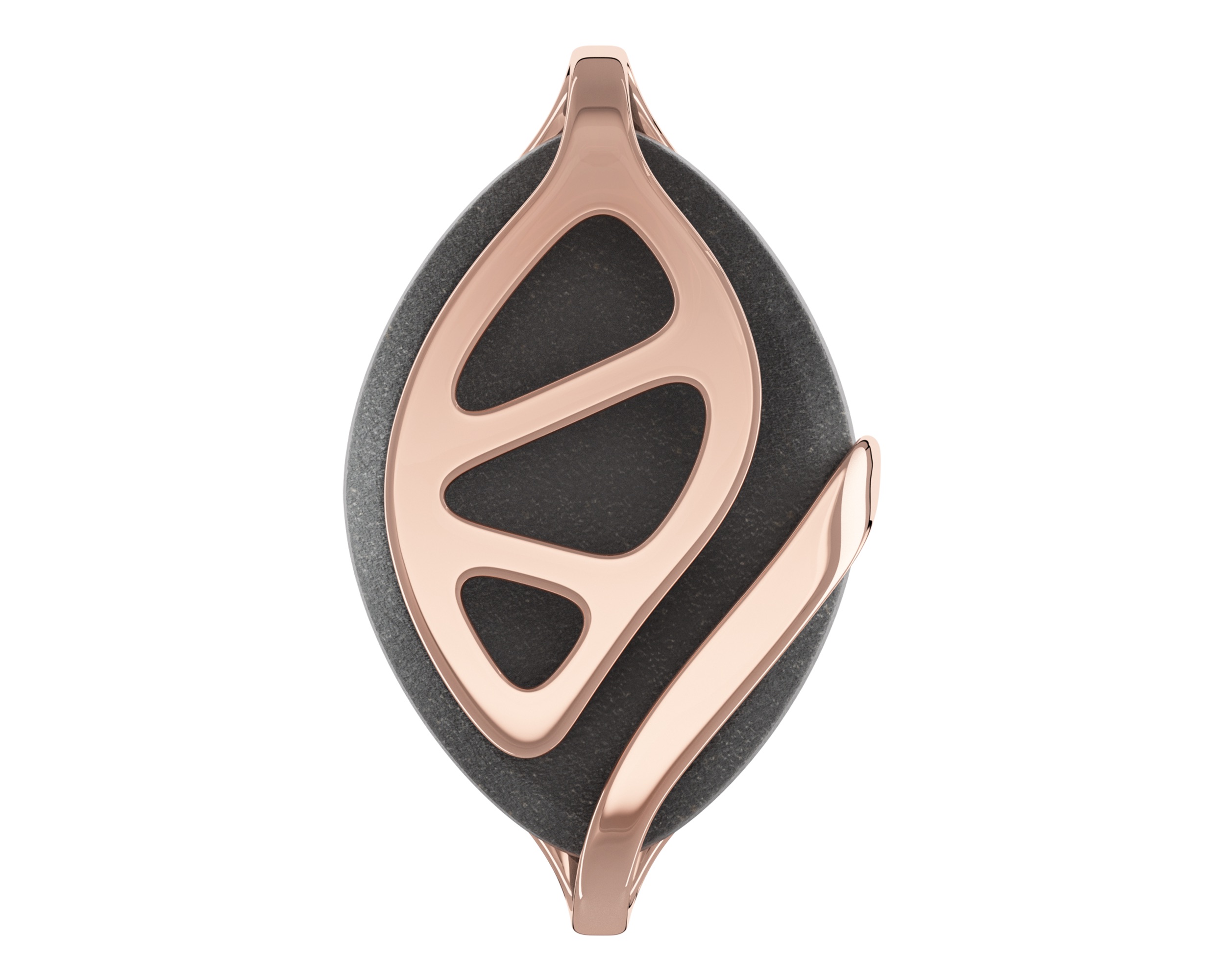 Designed by women for women, the Leaf Urban by Bellabeat is a wellness-orientated fitness tracker that combines health tracking with modern jewelry and can help to predict stress levels based on your lifestyle habits allowing you to take action when it comes to health issues as early as possible. The new Leaf Urban update has better stress-predicting tracking technology, mindfulness-tracking technology and water resistant material.
Bellabeat Leaf Urban Health Tracker costs £129.99 from Amazon
More: 8 fitness gadgets you didn't know you needed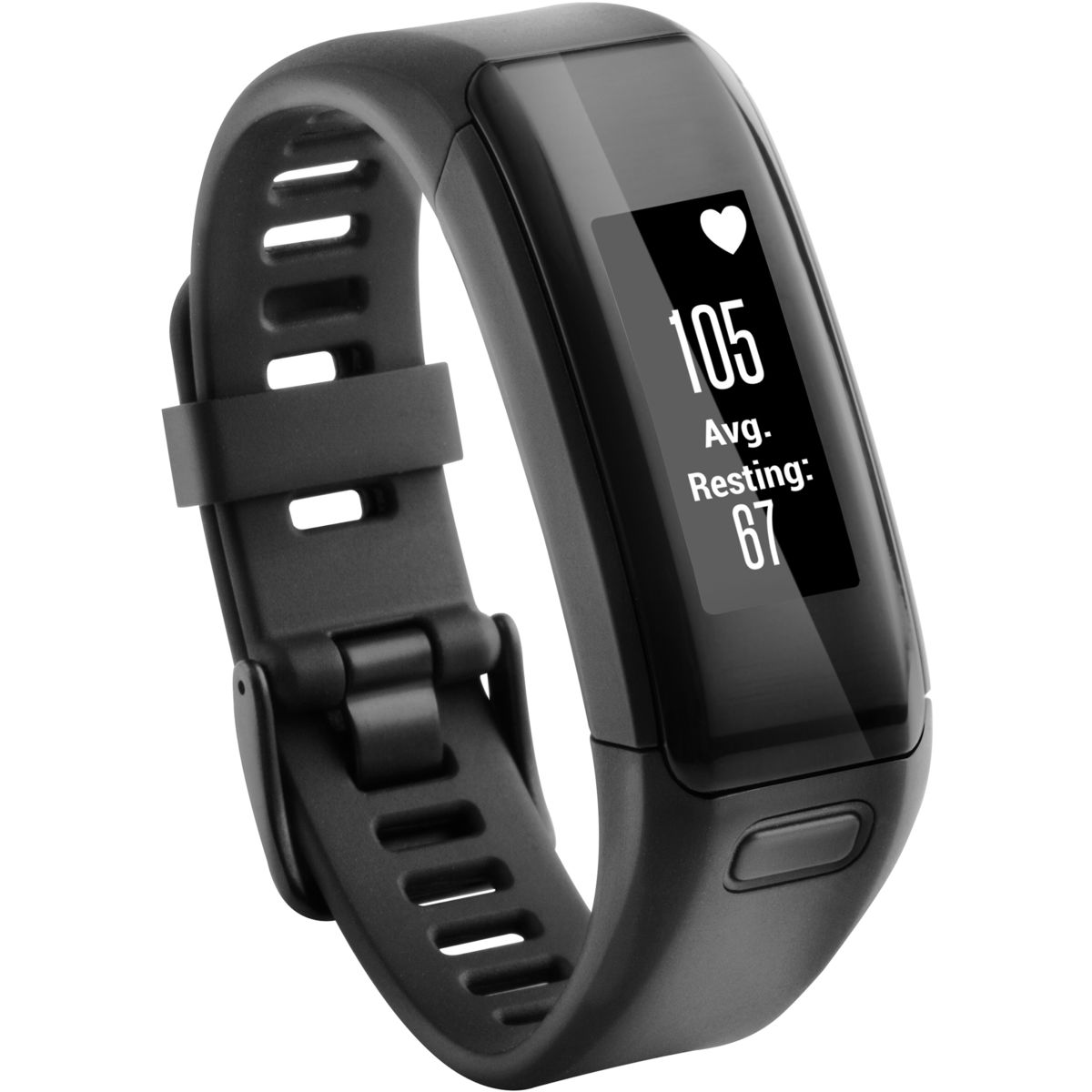 The Vivosmart is the first heart rate tracker from Garmin. Along with the new heart rate tracking, the it counts steps, floors climbed and measures your activity intensity. It automatically connects with the Garmin Connect Mobile app so you can check throughout the day as to how far you are to reaching your goals. If you misplace your phone, you can send a signal from the Vivosmart HR to find it. Along with finding your phone, you can control the music from your fitness tracker, as well as get smart phone notifications, for social media, calls, texts, and calendar events.
Our testers loved its lightweight feel and easy start up process as well as its extra features such as performance tracking in detail within the app where you can clearly see the periods you've worked the hardest, burnt the highest calories, and can easily compare good days to bad.  You can also skip music and see phone notifications while out on a run which is hugely beneficial too.
Garmin Vivosmart HR costs £129.99 from Amazon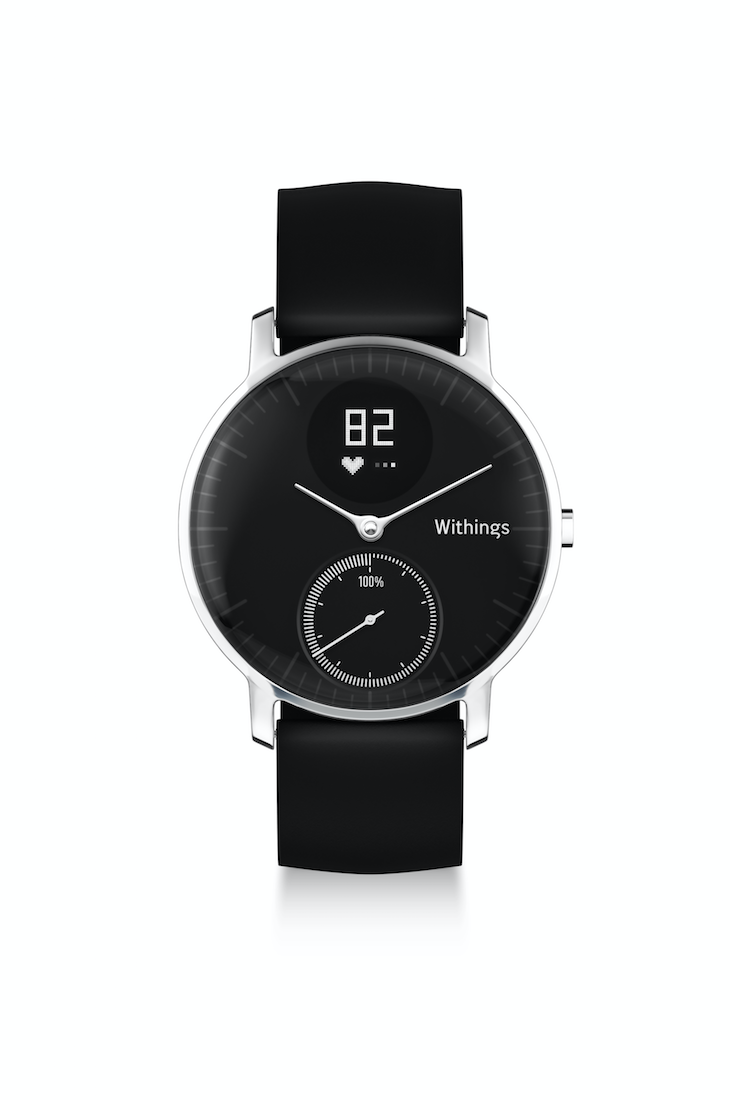 The Steel HR by Withings has the face of a stylish watch but is one of the most sophisticated fitness trackers on the market today. With a display  that can tell you the date, time, your heart rate, steps taken, kilometers walked, an alarm and calories burned this is an all around winner. Along with the display and the actual watch face there is a small percentage dial that gives you a glimpse at how close you are to your goal of 10,000 steps per day. The small button on the side of the watch controls the movement through the display features.
Most of the watch is controlled through the Withings App, My HealthMate with which you can control the alarm and your goals as well as what you see on the display screen. When the Steel HR is connected to your smart phone you will get event reminders along with call and text notifications. Plus, it looks fantastic, like a normal watch, sleek and simple and flashes up when you receive texts and calls.
Through the watch face you can see things like steps, heart rate, time and date, even calories burned and then it sends you reminders via your phone, just in case you need more motivation.
Withings Steel HR
costs £179.99 from Amazon
Best for Dedicated Fitness Enthusiast: TomTom Touch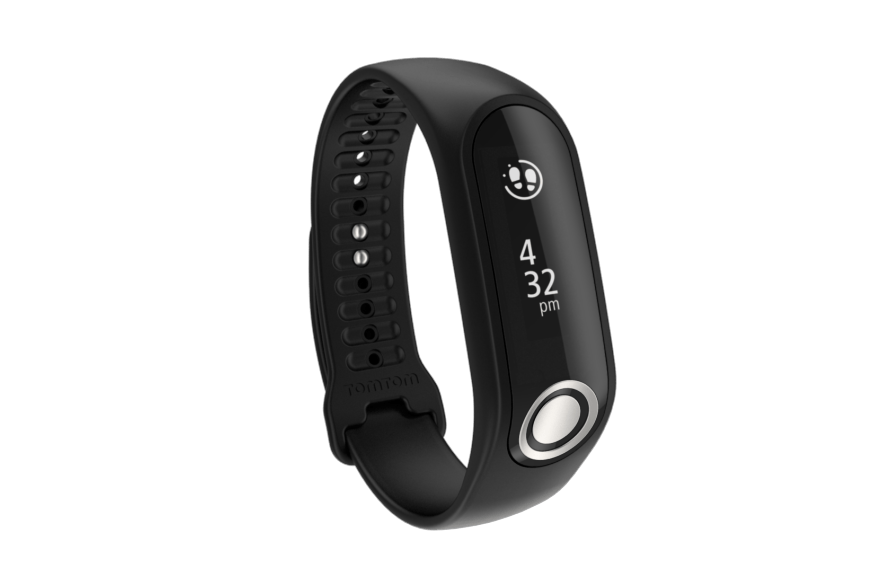 The Tom Tom Touch is the first wearable fitness tracker that incorporates your body composition into daily tracking. This allows you to track your body fat and muscle mass percentage- which is pretty cool- as well as everything you would expect to track with a fitness tracker. Tom Tom Touch, like many other fitness trackers nowadays includes smart phone notifications.  Tom Tom Touch gives you little snippets of motivation to help you through the day and you can see your body composition in the app. Do be aware though, the app takes up a lot of space on your phone.
TomTom Touch Body Composition Fitness Tracker – Large Strap, Black
costs £99.99 from Amazon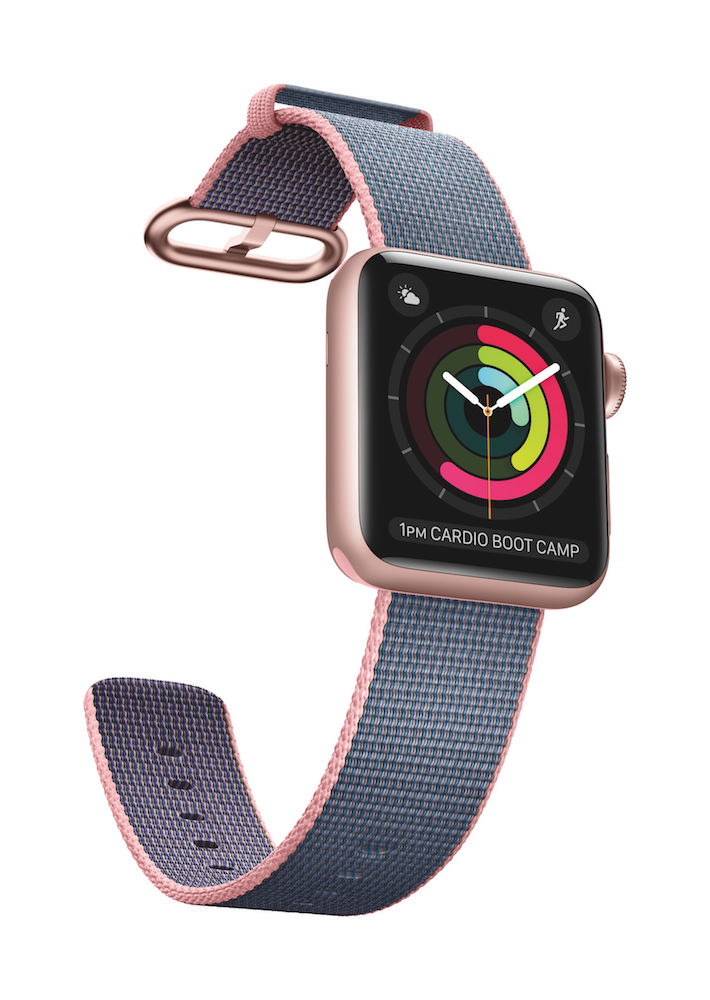 The Apple Watch Series 2 is designed to help you stay active along with connected to that thing that your life revolves around – your phone. However, with the built in GPS you don't need to have your phone with you for a workout. The Apple Watch will do all the tracking for you, despite being away from your phone. The new screen is twice as bright than previous models so that late night run will be well lit.
As well as with the previous models, distance, speed and pace are all recorded. The heart rate sensor is updated for better accuracy through the Workout app, in order to better maximize your workout and ou can choose from twelve different workouts, indoor and outdoor. You can choose your goals and get going. You can even go for a swim – or hot tub soak – because the Watch is water resistant up to 50 meters.
Our tester loved the sleek look of the Apple Smart Watch and the 'workout' feature on the watch. It allows you to choose from a list of workouts such as outdoor running, stair climber, rowing, etc. and once you begin a workout, the watch displays the time elapsed, your heart rate, active calories burned, total calories burned and the time of day. If you choose a workout such as walking, running or cycling, it also displays your distance and speed and allows you to pick a specific goal if you choose. The heart rate monitor isn't the most accurate, however. It works great for steady cardio like running and cycling, but it doesn't register correctly with things like HIIT and weightlifting though the accuracy improved with the software update that Apple released a few months ago.
Once you begin a workout, the watch displays the time elapsed, your heart rate, active calories burned, total calories burned and the time of day. If you choose a workout such as walking, running or cycling, it also displays your distance and speed and allows you to pick a specific goal if you choose.
The watch also tracks daily activity. It displays three rings that represent 'stand,' 'move' and 'exercise' goals. The 'stand' ring fills up every hour that you stand for at least one minute. If an hour has gone by without you standing, the watch will gently remind you with a buzz and message.  The 'move' ring represents the number of active calories you have burned throughout the day. Our tester had her daily goal set to 600 active calories, but you can adjust it to your liking. Lastly, the 'exercise' ring shows how much exercise, or 'brisk activity,' you've gotten.
The Apple SmartWatch Series 2 costs £259.99 from Amazon
Read more: 
How CARBS can keep your brain healthy
20 best fitness tips ever from a celebrity trainer
The truth about caesarean sections- a doctor's guide