Looking for the latest trends in health and fitness? Look no further – these are the fitness trends you have to try this Autumn
Okay, we get it, the nights are growing longer and this sudden chilly, muggy weather is hardly the most inspiring. Sometimes it takes a little extra motivation to bounce out of bed and to the gym on a dark, Autumnal morning. Enter the fitness trends that are set to give us that motivation. We've compiled a list of the biggest and best trends that will have you throwing on your kit every morning and running out the door. Well, okay maybe not but we think you'll actually want to do these.
Fitness that gives back
Good if: the gym gives you a guilty conscience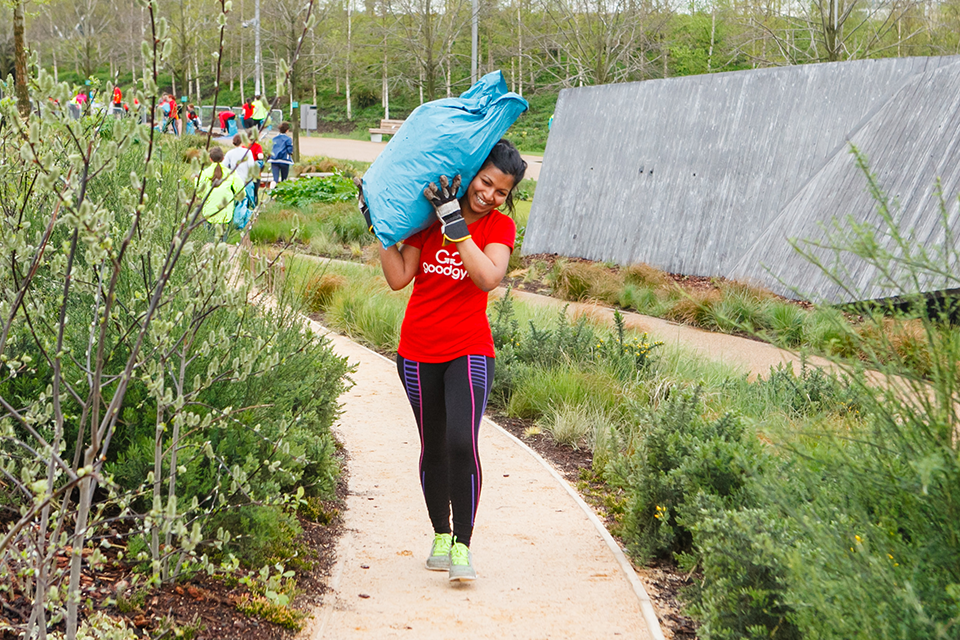 It isn't just the exercise-induced endorphins that'll have you singing 'I feeeel good'. Altruistic workout classes are making a difference to the world (and your body) and are seriously gaining speed here in the UK. Socially conscious yoga charity Ourmala supports refugees and asylum seekers helping them rebuild their lives and reintegrate. And now GoodGym is also helping lead the way on this by offering the chance to combine regular exercise with helping your community. The gym is essentially a runner's club for do-gooders and if you join in you can expect to do tasks such as clear gardens, move furniture and even spend time with isolated older people that Good Gym refers to as 'coaches' (imagine skipping your workout and having that on your conscience). This socially innovative project is a way of volunteering that fits easily into your life, without you having to put in too much extra work. 'In gyms around the country people all over Britain work away furiously; peddling, pushing, lifting, running and achieving no external benefits. GoodGym aims to harness this energy by making it easier for people to channel this energy towards social good,' says the company. So if you're fed up of flirting with yourself in the mirrors at the gym why not give this trend a try.
Try it:  
Volunteer with yoga charity Ourmala here or workout with GoodGym at one of their 37 locations across the UK. Or just tie up your laces, go for a jog and do a good deed on the way home?
Light workouts (and we don't mean low intensity)
Good for: a workout with a difference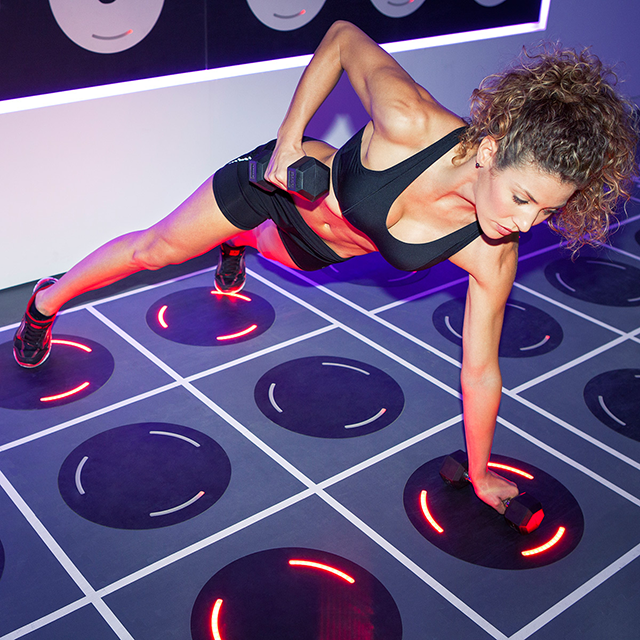 Unless you've been hiding under a kettlebell all Summer you will have heard news of London's coolest new yoga spot – ChromaYoga, brainchild of ex-dancer and artistic director Nina Ryner. The yoga space creates a multi-sensory experience for the members of the class using aromatherapy and light therapy to create a relaxing workout in an environment that feels more like an art space than an exercise studio. And it's not just Ryner that is out to lighten up our workouts. The Harbour Club in Kensington is also on a mission to make working out more fun with a fitness concept called PRAMA. The class is a little less chilled than ChromaYoga and combines high-intensity interval training (HIIT) with an almost arcade game style set up. Geared toward families, participants run, jump and hop around and onto lights that light up the floors and walls of the studio – the pace of which can be adjusted depending on the age of your kids. But this workout isn't just for children. The studio can also be used for agility training and the class can be programmed to a faster and more difficult setting so that participants move from station to station more quickly and are prompted by the lights to move faster, lunge deeper and use heavier weights.
Try it:
PRAMA is now timetabled at two David Lloyd gyms, Port Solent and Bushey and is free for members. It's due to roll out to further David Lloyd Clubs in 2018. If a more artsy, chilled, yogic vibe is your scene head to ChromaYoga in London's Shoreditch.
Aqua workouts
Good for: water babies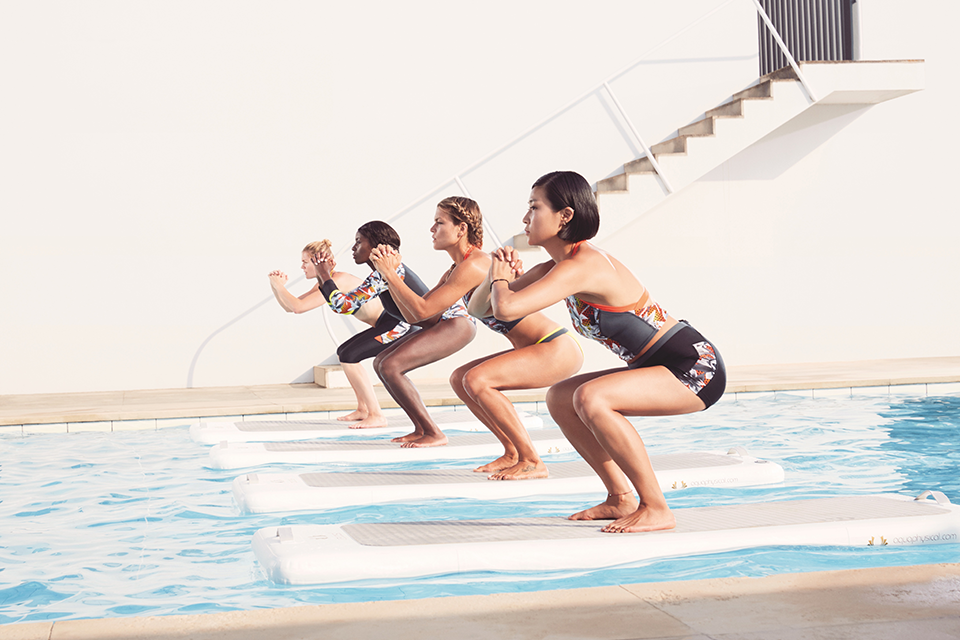 Forget granny swimming down the lanes, swimming pools have had a trendy makeover as HIIT and strength training take to the water. Water workouts are low to no impact which means they're not hard on the body, which makes them ideal for anyone that has had an injury. But don't let that fool you, they can still give you a seriously heart-pumping workout. Fitness class Swimsanity is making waves across London and replacing its famous hardcore namesake – the Insanity workout – into water. This aquatic take on the workout that everyone loves to hate has the added benefit of water resistance which makes the cardio much tougher and really puts your body through its paces. Underwater spin classes such as AquaAllure and HydroFit  (that's one way to hide your sweat) claim to make you burn a whopping 800 calories per class. And if you're the kind of person that prefers to be on the water than under it, Dolphin Square Fitness have the classes for you. From the start of October, they'll be launching AquaPhysical's FloatFit HIIT and yoga classes. Taking place on a board floating in the middle of a swimming pool this class will test your balance while giving you a killer workout at the same time. Unlike doing a HIIT or yoga class on land, whilst on the board, you're engaging your core for the full 30 minutes without rest. Plus, concentrating on staying afloat means no mind wandering to your shopping list or that email you forgot to send – that's us convinced.
Try it:
If a fat burning spin class is right up your (swimming) lane, try AquaAllure at the Crowne Plaza London Docklands.For a high-intensity hour of work try Swimsanity in venues across London or stay tuned for FloatFit classes that will soon be available around the country.
Altitude aerobics
Good if: you want to take spin to new heights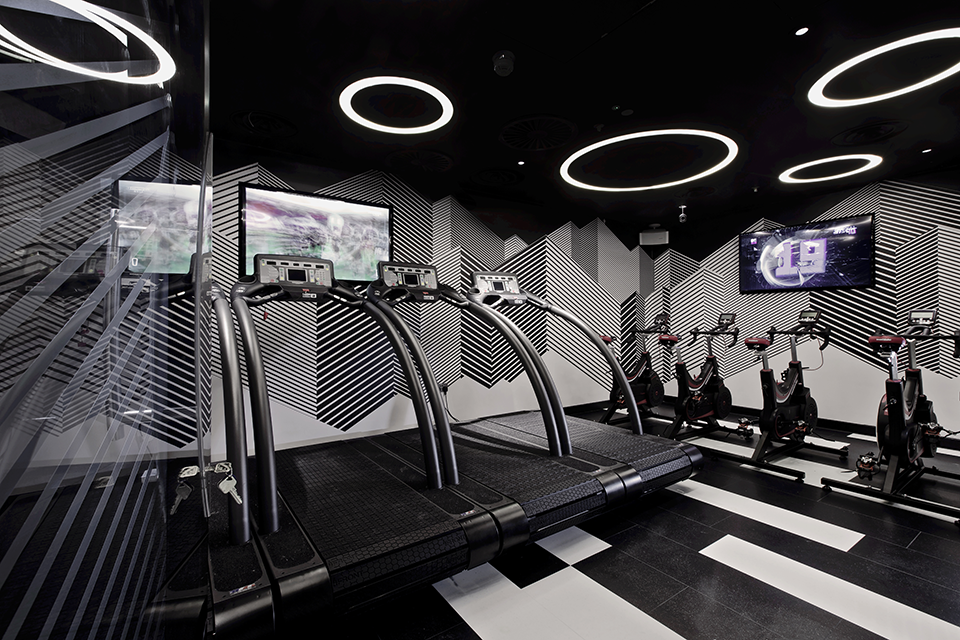 As if spinning isn't hard enough, specialist gyms such as The Altitude Centre and even mainstream gyms like Virgin Active have taken classes like spinning to new, hard-core heights by having the classes take place in altitude chambers. Yep, you heard us right. Chambers such as the one in Virgin's Walbrook branch will simulate being 3000 feet in the air as you pedal or run your way through your workout. Members of the gym have the option to undertake Intermittent Hypoxic Training (IHT) which basically means they train at lower oxygen levels for a short period of time, before coming out of the studio into a normoxic (normal oxygen level) environment. Why on earth would someone put themselves through this, you ask? Well, apparently the altitude makes your workout harder due to the lack of oxygen going to participant's respiring tissues which in the long run can improve your performance. Athletes such as Mo Farah use altitude as part of their training to prepare themselves for the London 2012 Olympics (and if it's good enough for Mo, then it's good enough for us). Virgin Active say this type of training is ideal if you're planning a ski trip this winter. Apparently, it helps you acclimatise to your environment and minimises the chances of altitude sickness. While it's not one for the faint-hearted this is one class that will take your Autumn training routine to the next level.
Try it: 
Fancy training at a high altitude but no spare time to take a trip up to The Alps? Visit Virgin Active's website to try their altitude chamber spin class here. And if you're not London based, find centres across the country on The Altitude Centre's website.
The no-working-out workout
Good if: you don't like working up a sweat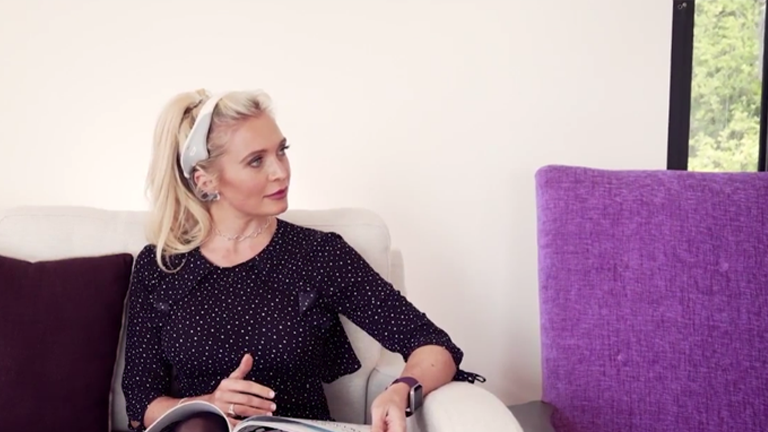 The future is here. Thanks to super smart new tech brand Modius you can now trick your brain into thinking you're exercising without even having to move at all. The headset device, developed by neuroscientists at the University of California, San Diego apparently works by sending a signal to the part of the brain that controls fat storage, naturally shifting your metabolism to burn more fat. According to the company, this can result in an increase of your lean muscle mass percentage in only four months. The best part? You don't do anything while you wear it. Modius advises that you sit or lie down whilst you have it strapped to your head. Hello? Health Holy Grail. While it won't take much physical exertion, it does take a bit of dedication. The device is attached to your head and should be worn for 45 minutes a day, five days a week for four months. Staggeringly, non-clinical lifestyle studies have seen users lose up to 44 percent of their body fat. Plus, the biggest effect so far has been noticed on truncal body fat (that's podge around the middle, muffin top or beer belly to you and me) – the hardest bit to shift. Okay, so this one won't have you lacing up your trainers and running into the fresh air, but it's really a no-brainer, right?
Try it: 
Having secured almost one and a half million pounds from Invest Northern Ireland and TechStart Northern Ireland, Modius will be launching to the UK public via Indiegogo in October. Preorder your headset for £190 here. 
Speed it up
Good if: you love speed over strength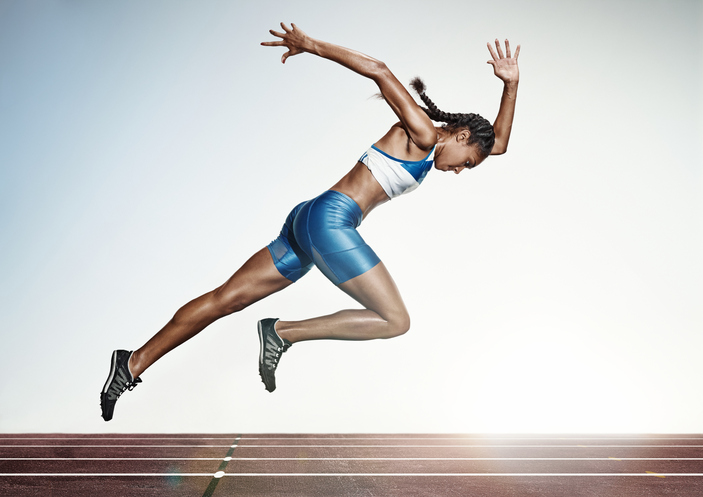 While strength training has dominated the past year or so – speed training is set to be the next big thing in the world of fitness. With Instagram giving us a space to show off our personal bests in our bio, Healthista says this trend is seriously one to watch. Game-changing PTs like Courtney Fearon (Nike trainer and BXR London coach) are hyping up the speed trend and highstreet gyms such as Fitness First are getting in on the race with their new Shred class launching in October. The 40-minute HIIT class uses speed to ensure serious calorie burn and Virgin Active's HEAT class incorporates sprint training on Skill Mills (non-motorised running machines that you have to power yourself – we're getting sweaty just thinking about it). So if you're the kind of person that likes setting fitness goals, make speed training your go-to workout this autumn and you'll be ready to hit the ground running (literally) when it comes to 2018 race season.
Try it:
Up your fitness game by joining Fitness First's Shred class available for members in gyms nationwide or if you're London based try Virgin Active's killer HEAT workout which is now available at the brand-new Mansion House club near London Canon Street station. Working out on a budget? Just take yourself to the park with a timer and get training.
Personal Wellness Concierge (PWC)
Good if: you have some cash to spare (this one's not cheap)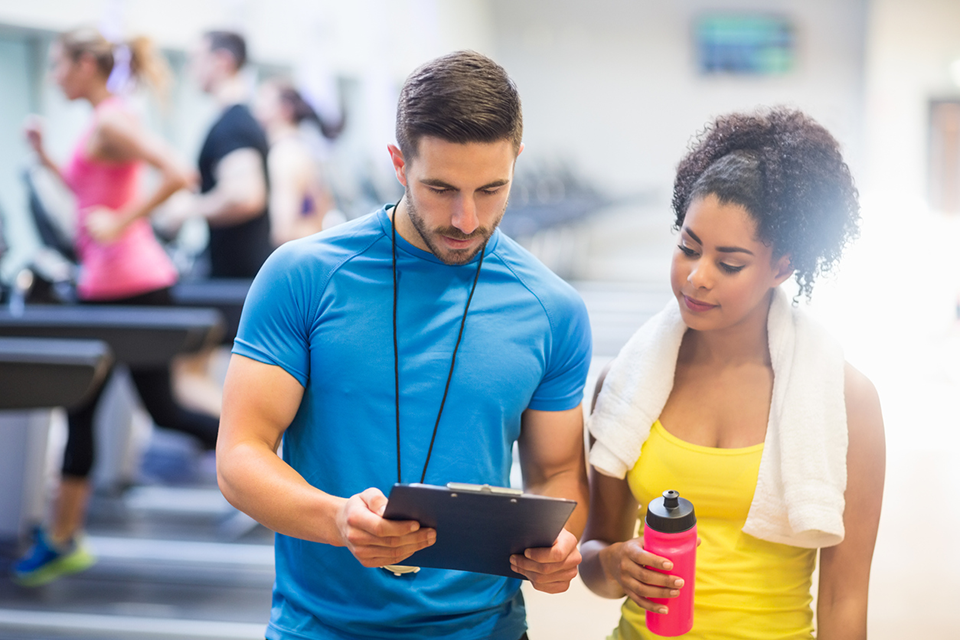 With all those gym classes to organise, green juices to buy and delivery services to order life can be tough (or, in most of our dreams). That's why (for the lucky few) personal trainers may be replaced with PWCs. For the wealthy wellness woman a quick text or email is all it takes to access elite trainers, boxing coaches, book massages, order a juice cleanse or even book in with a beautician all by getting in touch with your PT meets PA (aka your personal wellness coach). In celebsville this trend is old news – the Kardashian clan, Megan Fox and Ariana Grande have trainer Harley Pasternak to show them the way and Taylor Swift and Rosie Huntington-Whiteley are both lead by holistic PWC Simone de la Rue.
Try it:
PWC company Tate Wellness will manage your health from £225 a month, according to the Metro the company says demand has doubled over the past year. They partner with fresh-food delivery companies, personal trainers, out-of-hours physios and even organise 'private yin session'. Or try concierge firm Sigallus to have an on-hand PWC.
Read more
8 fitness trends your body will love this summer
The new fitness app that lets you book any class in London
7 fitness trends with the SWEAT factor
6 health trends your body needs now
Like this article? Sign up to our newsletter to get more articles like this delivered straight to your inbox.