Harsh truth time. If you're going to take tips from a personal trainer, you judge them on how well they can take care of their own bodies, no? We found some of London's best walking PT advertisements and asked for their secrets
Okay, so you're off to your personal training session at the gym and your PT shouts at you 'do this, do that, do the other' in proper military bootcamp style.
And you try your best to keep up the beat but your heart is already racing and your lungs are nearly coming out of your mouth and/or nose, depending on which one your using to keep yourself alive.
And then you look at your trainer and have an epiphany. 'How can you stand there and shout at me to do all these crazy exercises when you yourself harbour a rather healthy pot-belly?'
If you have ever felt like that, then this is for you.
We have scoured the darkest corners of London's gyms to find the fiercest, hottest and fittest personal trainers and found out what they do to stay so hot.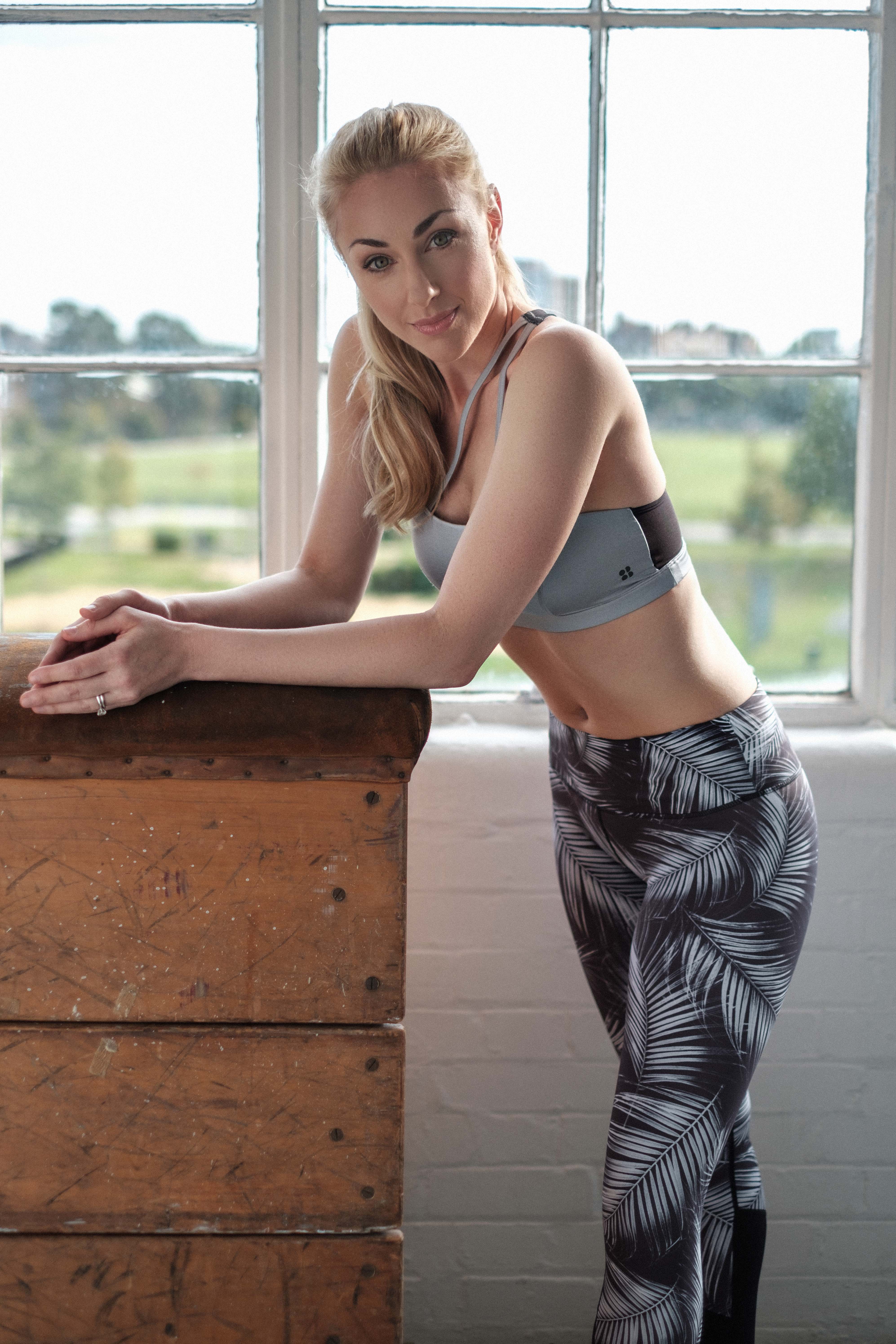 Born in West Virginia, USA, Ashley Verma started life in a small American town. But this small-town girl had big ideas and landed her first lead Broadway role at only 19 years of age. Her Broadway career escalated to phenomenal heights and she starred in lead roles in shows such as Footloose, Cats and Chicago, before an injury compelled her to alter her career journey.
Eleven years ago, fitness-enthusiast Ashley decided to focus on her other energetic passion and began training and teaching at the internationally acclaimed Physique 57. Her challenging and creative barre classes at Physique 57 quickly became popular, with a star-studded client list that kept on multiplying.
What do you eat in a typical day?
I eat lots throughout the day. I love veggies and hummus dip for snacks, colourful salads and grilled chicken. I drink a gallon of water a day and sometimes more than that to keep me going. I have ice coffee every morning but no caffeine after 2pm otherwise I can't switch off at night.
For example, yesterday, I had oatmeal, black coffee and about 600ml of water for breakfast and Misfits protein balls and some water mid-morning. For lunch, there is this fab cafe around the corner from Define London and I pretty much order the same three "lunchbox" salads: beet and apple salad, broccoli and chickpea salad and a cabbage slaw.
And again, let's not forget the water. At night, I kept things simple for dinner with some chilli tomato penne, grilled chicken and another 600ml of water. And as a yummy treat, I had a mini Magnum caramel.
Tell us your favourite 10 minute dinner.
Grilled chicken and a huge salad with sweet potato. It's my go to after teaching a long day.
What is the one food you cannot live without?
Cheese but it's all about moderation. I honestly can't live without it.
I'm not sitting at home eating a block of cheese but I am definitely adding it to salad, melted cheddar on my veggie burger, sprinkling a bit on steamed broccoli.
Have you ever been overweight?
I would never say I was overweight but definitely unhealthy. I went through a bad phase of eating tonnes of processed food and eating late at night. It definitely caught up with me. Now I move my body every day and I make smart food choices.
I try not to eat too close to going to bed time as I have never had a good night's sleep with a full tummy of food. Nowadays, whenever the hunger pangs strike at night, I just have a warm cup of camomile tea to send me right back to sleep.
What is your top weight loss tip?
Do things that keep you happy and inspired. Don't diet, you set yourself up for failure when you lead with that awful word, diet.
Add extra walks and more water into your day and you will start to see improvements. Journaling is also a great way to hold yourself accountable for food and workout choices. You must move your body and make smart food choices. It's about longevity not a "quick fix".
Do you take any supplements? 
No I don't, I just eat a varied diet. I'm pretty in tune with my body. If I'm massively tired I try to go to bed early, if I feel bloated I watch the salt. I did every silly diet under the sun in my 20s. I never want to re-live that. I don't restrict and I hold myself accountable for what I eat and drink.
What is your favourite workout?
Define Mat is one of my ultimate favourite workouts. It's crazy cardio-infused sequences with massive glute activation. Burn Baby, Burn!
https://www.instagram.com/p/BfqxwhKhRp7/?taken-by=rogerframpton
Does the name Roger Frampton sound familiar to you? That may be because prior to qualifying as a Personal Trainer, Roger worked as an international model for over a decade appearing in ad campaigns for Ralph Lauren, Orlebar Brown, Aquascutum and Jack Wills.
With an incredible 51.2k-strong following on Instagram, Roger is now a Movement Coach specialising in functional performance, the creator of the Frampton Method and author of the best-selling book 'The Flexible Body: Move better anywhere, anytime in 10 minutes a day
'.
The Frampton Method combines aspects of gymnastics and yoga with bodyweight exercises to explore the body's full functional spectrum with the aim of taking us right back to our most primeval, most organic and fluid selves: our child selves. And Roger does this through conscious movement. 'The Frampton Method re-teaches people childlike movements that they did when they were younger. When you follow this process you recognise that your true aspiration is your 5 year old self.' You can buy Roger's book from Amazon HERE
On his TED Talk titled 'Why Sitting Down Destroys You', Roger explores his theory that modern sedentary office life has created a myriad of problems for people's strength and flexibility. Furthermore, he believes that the fitness industry and its focus on punishing exercise routines does little to counteract this. They obviously don't know a squat about squatting.
On an interview with James Linton for The Grooming Guide, Roger revealed that it was super-hero movies that got him interested in fitness. 'The heroes always kept themselves in good shape and that's what I aspired to. Maybe I just want to be an action hero.'
What do you eat in a typical day?
My typical day is a few sandwiches and a couple of vegetarian microwave meals in the evening which used to consist mainly of lots of pasta and cheese. But I went dairy free three weeks ago, I decided that eating dairy was actually a bit odd for me so I'm fully plant-based now. My favourite sandwich is peanut butter and jam with dairy free butter and so far I've found lots of dairy free butters, cheeses and milks that have worked really well for me.
Tell us your favourite 10 minute dinner.
How about a 4 minute dinner? Microwave meals. I mean they're so quick. I can get my work done and have a meal in front of me in 4 mins flat. And I don't even need a plate… whichever genius came up with that idea?
I want something as soon as possible so I can get back to my training.
What is the one food you cannot live without?
Veggie burgers. I mean, gone are the days of boring veggie burgers stuffed with salad. Now they're better than any meat burger I ever ate and they actually bleed. World's gone mad but I love it!
Have you ever been overweight?
When I went to LA, I sat in a car for a month going through drive-throughs eating burger after burger (this was before I gave up meat) and Coke after Coke. I lost count of how many chins I had. It was so tasty though. But now that I resumed my training, I am back on track. It was my staticity that caused me to put on weight.
What is your top weight loss tip?
Let your movement do the talking.  What I mean by this is focus on good form in your training and your body image will take care of itself. In other words, train really well. Take your time. Work on your form, sit back and eat a pizza. A vegan alternative from now on.
Do you take any supplements?
Yes – Wellman Sport. – I take one of these every day with lunch. There is just something about them that gives me a little more energy. I like Wellman, they don't test on animals.
Wellman Sport is available from Amazon.
What is your favourite workout?
Planche training. Ever heard of a plank? A planche is a plank without your feet on the ground. I have been working on this gymnastic move for a while now. Love it. So hard yet so rewarding.
Get vegan protein powder from Healthista's Shop
Kyle Maslen
https://www.instagram.com/p/BimDFuIjLIy/?taken-by=kylemaslenpt
With a growing crowd of Instagram followers, 12K strong at present, Kyle Maslen is a trainer based in Canary Wharf, London, who enjoys working with a diverse clientele, specialising in weight loss management, muscular strength and endurance, general health, body composition transformations and Precision Nutrition.
For Kyle, the key principles to good and sustainable personal training are the perfect combination of precision nutrition for your fitness goals, small, achievable and incremental changes to your daily routine, understanding what's happening inside your body and ultimately, consistency.
Kyle's CV is as impressive as he is. He is trained in TRX (Total Body Resistance Exercise, a form of suspension weight-training), ViPR (Vitality, Performance and Re-conditioning workout), OMNIA (meaning 'ALL' in Latin, omnia workouts focus on all the 5 pillars of exercise: endurance, strength, flexibility, coordination and speed), Watt Bike Training, Power Plate and Precision Nutrition. He is also a Level 2 and 3 member of the Register of Exercise Professionals (REPS). And if that wasn't enough, Kyle is also the co-owner of KIN, a wellness company that specializes in health nutrition and luxury Ibiza retreats.
What do you eat in a typical day? 
A typical day's worth of food and drink for me would consist of a KIN Nutrition Vegan Coconut protein shake with spinach, kale, broccoli, avocado, banana and almond milk, with a black coffee for breakfast.  I would then usually try to train mid-morning followed by a post-workout protein shake, just with water.
Then, within the hour after training, I will try to eat some form of protein – usually chicken in a tortilla-style mixed salad wrap. I do this because proteins are the main building blocks of the body and the main nutrient required to aid muscle repair and growth alongside carbohydrates. I personally cannot eat directly after training, so will always opt for a KIN Nutrition Protein shake and then aim to get my main meal in within an hour window so that my food can be broken down soon after my workout and start being used by the body in the muscle repair and recovery process.
Mid-afternoon I always have some beef jerky and peanut butter (yes, together) to help keep my energy levels up and brain function fueled into the evening.
For dinner, I usually try and keep it light and lean, so maybe some steak or fish with green vegetables. If I have trained in the evening, then I always incorporate some form of carbohydrate such as brown/wild rice, sweet potato or quinoa.
The reason I keep it light at night is because, the way I see it, food is fuel.  I've already consumed my largest meal around lunch time or after training and I am usually at home working or sitting at my computer, which requires less energy than, let's say, performing a 45 minute High Intensity Interval workout. Therefore your body does not need a massively calorific meal to fuel doing very little and then sleeping. So, if fat loss is a goal of yours, I would recommend trying this.
If I'm still feeling peckish or in need of something sweet, I will make a KIN strawberry or blueberry protein shake with almond milk, to curb the craving whilst staying within my macro allowance. A macro allowance is the amount of macro nutrients (proteins, fats & carbs) your body requires to achieve a certain goal, be it maintenance, weight loss, weight gain, performance, etc. Each allowance will be different depending on the individual and the goals.
What's your favourite 10-minute dinner?
Large rib eye steak cooked rare, with asparagus, purple sprouting broccoli and green beans with a dash of lemon juice and a knob of melted butter.
What is the one food you cannot live without? 
Peanut butter (available from the Healthista shop). I personally prefer crunchy peanut butter as I'm all about the crunch and enjoy the taste, plus it goes with everything… even celery.
One of my favourite peanut butter recipes are KIN Nutrition protein Balls, super easy to make. All you need are five ingredients: vanilla whey or vegan protein powder, almond flour, almond butter, coconut milk and desiccated coconut (just to roll the balls in).
Just mix everything together together, except the desiccated coconut, to a consistency where you can roll them into small balls. Then roll the balls in desiccated coconut and put them in the fridge for a couple of hours. They are brilliant high protein, high fat snacks.
Have you ever been overweight?
I was slightly chubby when I was around 20 years old – so over 12 years now, but let's call that baby fat! Since then I have always tried to stay active and maintain a healthy lifestyle.
What is your top weight loss tip? 
Diet and exercise consistently – these are the only two principles you need to abide by and you will see change.  Of course you are allowed to slip up every now and then. But as long as you make sure you get back into your routine quickly and stick at it consistently, it's not going to destroy any progress you've made. Like I said, consistency is key.
Do you take any supplements? 
I do take supplements but that's only if I cannot get enough of the nutrients my body requires to achieve the goals I'm after and is mainly down to time and convenience. The one supplement I take consistently is KIN Nutrition protein powder and sometimes a BCAA intra-workout drink.
Get Kyle's Kin Nutrition BCAA HERE
What is your favourite workout? 
I wouldn't say I have a favorite workout. I like to really vary my training principles because I get bored very easily, and I believe all training should be fun. But more importantly so that my body never gets used to the same style of training, causing what's known as a plateau, where little or no change follows after a period of regular activity or progress. So, I like to partake in HIIT sessions such as Barry's Bootcamp and 1Rebel, Barre, yoga, spinning and weight training, and occasionally boxing.
Jean Pierre DeVilliers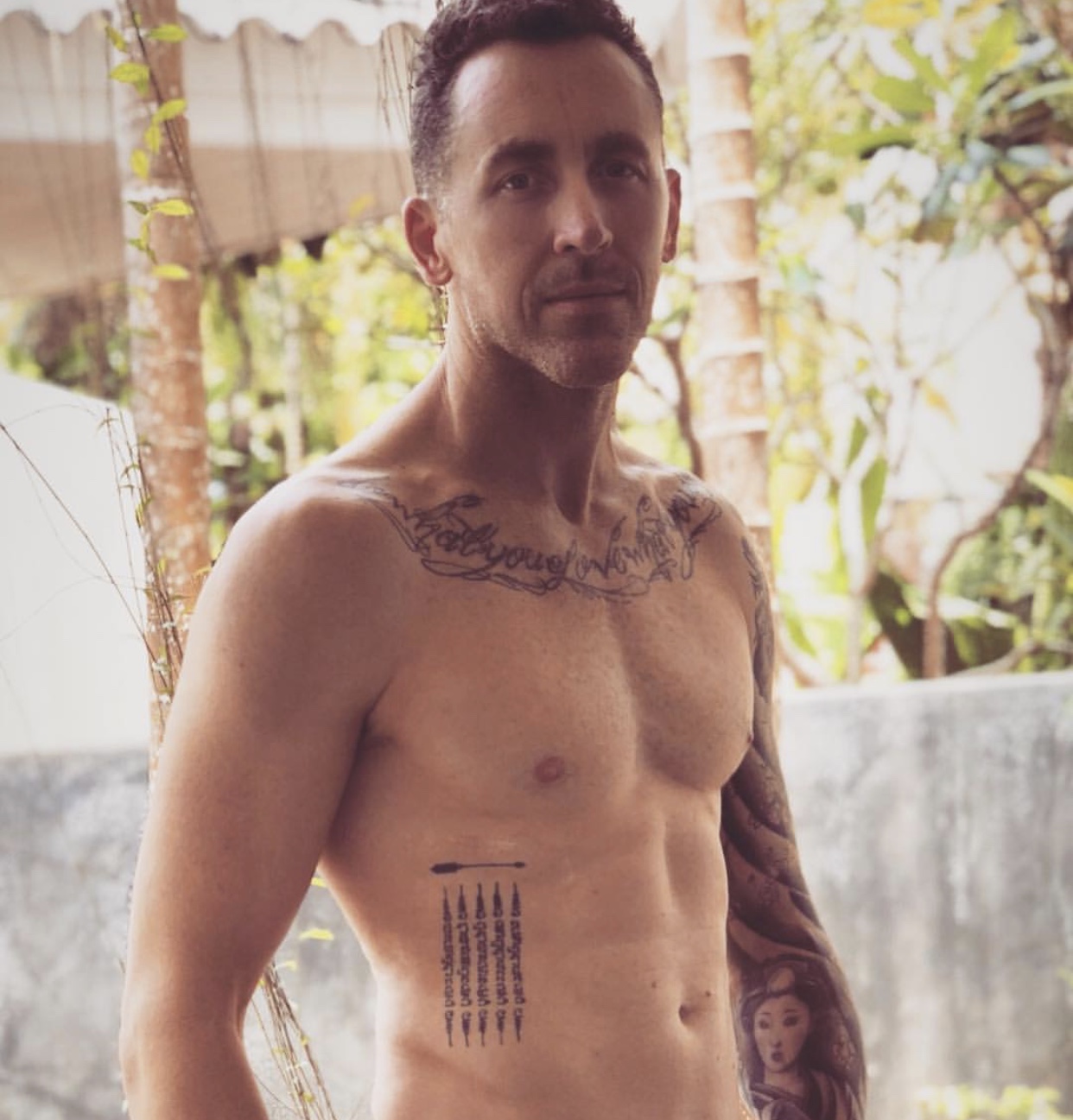 Jean-Pierre De Villiers is an online Peak Performance coach, International speaker and best selling author.
JP teaches people how to become the best version of themselves so they can have more energy, confidence, freedom and success to lead a genuinely extraordinary life. JP has almost two decades of experience in personal coaching and high performance. He also runs events, retreats and challenges around the world.
He is a former professional cyclist, Thai boxer, Ironman triathlete and endurance athlete. As a peak performance coach, he works with Celebrities, CEO's, Olympic athletes and other influential men and women, who demand more from their lives including James Cracknell (double Olympic gold medalist), Sam Claflin (Actor and A-list Celebrity) and Krishnendu Majumdar (Award winning film Director and Producer).
What do you eat in a typical day?
I'm vegan 99.9% of the time so I mostly eat nuts, seeds, vegetables, I love a bean burger and I occasionally eat carbs such as pasta and rice as I can get away with it being an athlete.
Since I started following a mostly plant-based diet, I feel stronger than ever before.  I just make sure that I'm getting in enough protein which is a must as proteins are the building blocks of our muscles and they give us our power and strength. Nuts are my favourite source of vegan protein.
Tell us your favourite 10 minute dinner.
Stir fried vegetables in coconut oil, drizzled with lemon juice, olive oil, cashew nuts and mixed with vegan sausage pieces.
What is the one food you cannot live without?
Nut butter, all of them, it's the best thing ever!
Nut butters are available from Healthista's shop.
Have you ever been overweight?
The short answer is no, I've always had a personal standard to stay under 12% body fat however recently questioning whether I was just one of the 'lucky ones' I thought I would dedicate a month to eating whatever I want and I ended up at 15.2% body fat. It turns out I'm not so lucky, just disciplined. Now I am back at my standard body fat and way of eating.
What is your top weight loss tip?
Eat less and move more. I know it sounds simple, it's just a matter of common sense but sometimes common sense isn't that common. Don't consume more calories than you burn, that's it.
For a specific nutrition tip don't eat after 6pm. Food is fuel and you don't need fuel at night. because our metabolism slows down before bed. When you sleep food is harder to digest therefore any fuel that isn't burned gets stored as fat and that can cause us to put on unwanted weight particularly in the stomach area.
Do you take any supplements?
Yes, I take magnesium to optimise sleep and recovery, both of which are extremely important for me as an athlete, Vitamin D3, the sunshine hormone and a key vitamin for healthy bones and immune system, zinc as an all round immune booster and also great for brain function, and a full range Vitamin B complex to help maintain energy levels up by boosting our metabolism.
Get your supplements from Healthista's shop.
What is your favourite workout?
High intensity interval training 100% and if I had to choose a specific HIIT workout it would be boxing or burpees.
I love burpees [who LOVES burpees??] because they burn more calories per second than any other body weight exercise in the world. So they give great results in all round body transformations and fitness in no time.
Boxing is fully functional and high intensity workout, it works the entire body and you can get your heart rate as high as you want or need it to go. It also requires co-ordination and is very much a mind and body exercise. I always feel my best and strongest when I'm boxing.
Has veganism affected your workout performance? Any tips for vegan bodybuilders? What is your favourite source of vegan protein?
For vegan bodybuilders I would recommend eating unprocessed foods as often as possible to keep you lean as you know exactly what you are getting. Many vegan alternatives have hidden sugars that can prevent us from leaning up and absorbing the nutrients we need.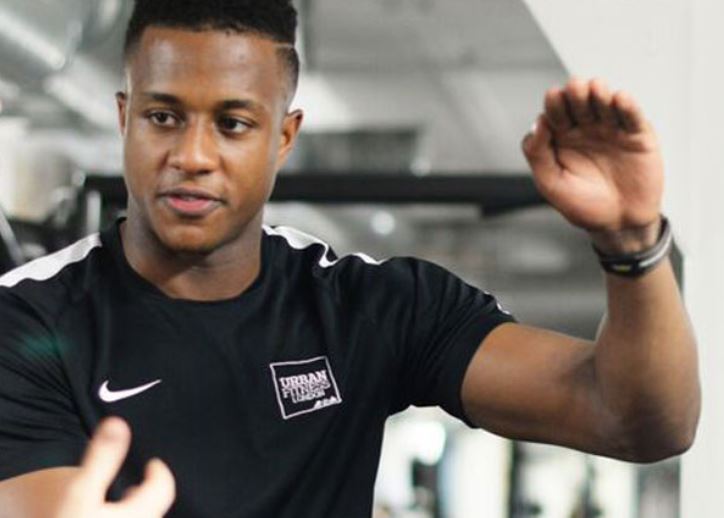 What do you eat in a typical day?
I start my day off with a high carb high protein shake and two pieces of toast with cottage cheese. Into my protein shake goes a scoop of whey protein isolate and 2.5 scoops of instant oats mixed with water and ice (I like it refreshing).
On non-training days, I aim to eat three to four meals. I try to have more frequent, smaller meals spread throughout the day because I find that having fewer but larger meals slow me down. I feel a little lethargic whilst my body digests large amounts of food. So spreading them out across the day in smaller portions allows me to stay energised and less tired all the time.
On workout days, I swap one of the meals for an extra protein shake with a scoop of whey protein isolate and 1.5 scoops of maltodextrin (a fast releasing carbohydrate). I take this shortly after a workout because it is absorbed at a much faster rate soon after training.
Tell us your favourite 10 minute dinner
Chicken and wholemeal pasta with tomato and basil sauce
What is the one food you cannot live without?
Houmous! The ultimate snack food.
Have you ever been overweight?
I haven't actually. However, when I broke my leg a couple years ago, I experienced a 10kg weight gain in about 6 weeks! I was playing football at the time and trying to get fit again was a struggle I can now empathise with deeply.
What is your top weight loss tip?
Mindset. There are a thousand ways to lose weight, so long as we exert more energy (physical activity) than we take in (food) weight loss is possible. What we must first ensure we have is the right state of mind to get this going. My top tip for keeping at it is to firstly make a daily meal plan. You can start with something simple like planning how many times you plan to eat per day and how moch in each meal, things like that. Then choose the type of physical activity you want to stick to to get that weight loss you want, be it weekly gym sessions, dance classes or something completely extraordinary.
Do you take any supplements?
I take 5g of creatine each day and BCAAs during some workouts. Much research has been conducted around creatine supplementation and the findings indicate that it aids muscle growth amongst other advantages. My current goal is to put some more size on so this supplement sounded appealing!
Click the links below to get Myles' supplements
Creatine
What is your favourite workout?
Everyone loves chest day [really?] I'm one of those people. I'm currently training for muscle mass however, due to my footballing background I am also big on sprint and agility workouts.
https://www.instagram.com/p/BlD-q7SAOTE/
Matt has always been sporty, having come from a family of rugby players. He played competitive tennis for his county when he was a teenager and he has always been into skiing, even today.
However, he fully got into training when he was studying at Loughborough University. 'I didn't actually do a sports course there but all the guys were twice my size so I naturally got into the gym. I didn't much like it there so I removed myself from the student gyms and went into town to one of the spit and sawdust gyms.
After university, Matt worked as a designer during which time he also got into good shape. He was scouted by a modelling agency back then and became a fitness model.
'After that I got into TV and got a small part in Eastenders. The actors would then ask for nutrition and training tips so my natural progression was to get qualified. I loved it so much I gave up all the modelling and TV work and became a fully fledged PT.
Matt worked for five years at Matt Roberts PT and then branched out on his own opening up his first studio in Hampstead. He then moved to St Johns Wood and helped develop NW8 Performance.
Matt has now moved closer to central London, Fitzrovia to be more exact and all his clients now attend one of his two studios. However, as of September a new opportunity has arisen for Matt to open his own shared place. Keep an eye out for that.
What do you eat in a typical day?
I order from Fresh Fitness Food. My total calories per day are 2200 split between four meals. My protein intake is around 190g per day, carbs 140g per day and fat 100g. They do a strawberry fool with fresh granola, cinnamon and fresh fruit. It's the b*ll***s
Tell us your favourite 10 minute dinner. 
Oh wow, there are so many! I recently made a Spanish chicken chorizo dish which literally took ten mins to make. Fry off garlic, white onion in a pan. Add diced chicken and chorizo, cook till slightly crisp. Add in tomato puree and half a cup of water. Mix well then add garden peas. Add in Tescos finest Pomodorro sauce and bingo it's done. 
What is one food you cannot live without?
Interestingly my initial reaction to this question was pasta but I actually haven't had any pasta for about 4 months (because of dieting). However, if we were talking mr serious and I had to think about nutrition I would say the egg, great source of proteins, good fats and vitamins. And I like it nice and boring. I only have about 5 to 10 a week and they are either morning or late evening (rarely the latter).
Have you ever been overweight?
The heaviest I've ever been is 17.5 stone. I was really big and blew up after I injured my back. However a lot of that was muscle.
What is your top weight loss tip?
Consume less than you burn. Calories in vs calories out. It's that simple.
Do you take any supplements?
I take a bunch of them. At night, I take 3g of melatonin for a much deeper, better sleep. There is only one supplement for great sleep and melatonin is it! Illegal to sell to under 50s in the UK so I get mine form the States. I also take two omega 3 capsules, three scoops of Sunwarrior vegan protein to keep my protein levels up, two creapure apsules for strength and recovery and Udo's choice greens (I am not too good with the vege) every day.
Click on the links below to get Matt's supplements from Healthista's shop and Amazon:
Sunwarrior Classic Raw Vegan Superfood Protein Powder
What is your favourite workout?
I don't really have one but I love doing upper back hypertrophy sessions. Hypertrophy essentially means bulking up the muscles.  My favourite upper back hypertrophy exercise is overhand pullups. I used to love calisthenics, the art of bodyweight training. You get bigger, more ripped and 20 times as strong from calisthenics but injuries took their toll.
https://www.instagram.com/p/Bk5YjW0nECQ/?taken-by=resultswithcecilia
Cecilia Harris is the co-founder, head PT and motivation queen at Results with Lucy and the face of Fitness Ladies, an OnDemand fitness series tailored for 40+ women. As a 40+ woman herself, Cecilia wanted to show women of her age group that fitness is as important, if not more, in your 40s as it is in your 20s. Cecilia wants to show all women out there that the key to a healthy mind is a healthy body.
What do you eat in a typical day?
Usually, I start my day with some spinach, mackerel and poached egg for breakfast. For lunch I have tuna, chicken or salmon salad. I try and keep it light at night with a homemade meals like chicken curry and bolognese without the carbs, as I try to stick to just protein and vegetables. To keep the carb count down, I have my curry either on its own or I sometimes add some sweet potato and quinoa as an accompaniment. For the bolognese, I love using courgetti instead of pasta.
Tell us your favourite 10 minute dinner.
My favourite 10 minute dinner would have to be either Chicken Bruschetta or Salmon with Spinach and Leeks, both extracted from the RESULTS WITH LUCY website
What is the one food you cannot live without?
I love avocados as it fills me up and is full of good fats. My favourite avocado recipe is homemade guacamole or avocado egg cups.
Have you ever been overweight?
Not particularly. At my heaviest I was 9stone 7lbs and at my lightest I was 7stone 10lbs.
What is your top weight loss tip?
Eat good nutritious food, create a calorie deficit each day and move more – simple. By nutritious food I mean fresh food that is cooked from scratch. So, a plate that includes protein, vegetables and non-refined carbs.
Do you take any supplements?
I don't take any supplements, no, my diet supplies all the nutrients I need. However, as I am approaching menopause I am going to start looking into supplements to help.
What is your favourite workout?
I love anything which involves HIIT training and weight training.
What is your favourite HIIT workout?
It's difficult to answer this as a HIIT Workout is a HIIT Workout, it can be extremely varied, but here is a video from our website, RESULTS WITH LUCY. You can get a free 10 day trial on our website.
What is your favourite weight training exercise for arms, abs, bums and legs?
For arms it would be a shoulder press. For abs it would be planks. For bum it would be hip thrusts and deadlifts, and for legs it's weighted squats and Bulgarian split squats.
Click HERE to enter our competition for your chance to win an overnight spa saty worth £300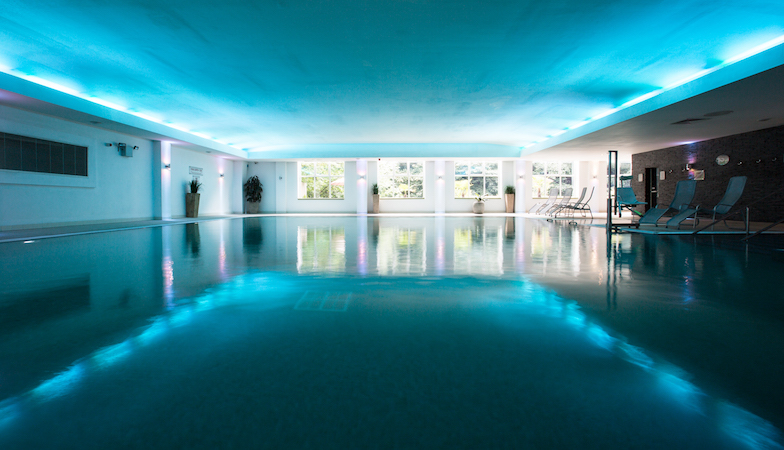 How to do a deadlift – weightlifting video tutorial
11 life lessons this world famous fitness coach lives by
Home fitness video special: HIIT workouts to do in your living room
Should I workout on an empty stomach to lose weight? Fitness fads exposed
Need a protein powder for weight loss? Look for these 6 ingredients
Lean Whey Diet Protein Rich Chocolate
Like this article? Sign up to our newsletter to get more articles like this delivered straight to your inbox.