Healthy snacks can pack in the calories, from hummous to nuts. If you're trying to lose weight, one of these can fill a craving gap 
It's easy to feel guilty about snacking as many people associate snacks to unhealthy products such as chocolate bars, crisps, sweets or biscuits, but it doesn't have to be this way. The dilemma though is often that healthy snacks such as hummus and nuts can pack in calories while so-called low-calorie snacks pack in the sugar.  But low calorie and healthy snacks do exist. We have compiled a list of healthy, low-sugar snacks that come in at under 100 calories.
The fruit
CALORIE COUNT:
1 kiwi = 42 calories    2 kiwis = 84 calories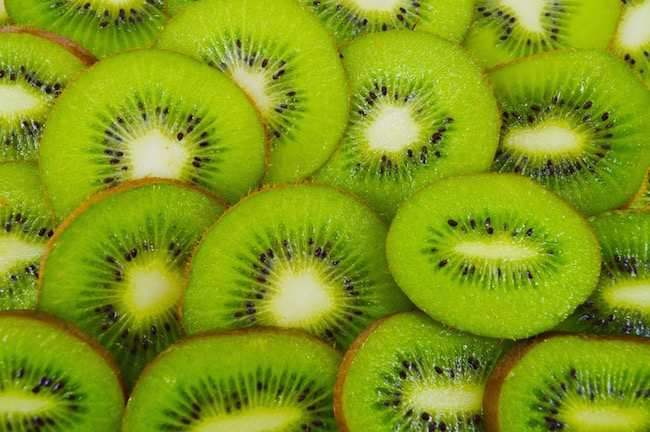 The girls at the Healthista office love a good kiwi and in our eyes it's the best refreshing fruit to save for a snack in between meals. Keeping it for after lunch could give your mouth the sweet but sour sensations that it needs to feel fully satisfied after lunch. 
Kiwi fruits are great for your digestive health as just one large kiwi contains approximately 3 grams of dietary fibre. They are high in vitamin C, an essential antioxidant which can boost your immune system, your overall wellness and prevent heart disease. They also contain vitamin E which helps you to keep your heart healthy and prevent sickness.

Eating two kiwi's is counted as one of your five a day
Eating two kiwis is counted as one of your five a day, and as kiwis on average contain 42 calories eating two will only be around 84 calories – great stuff.

Our favourite kiwi is the yellow fleshed Zespri SunGold kiwifruit. One yummy yellow kiwi contains enough vitamin C for your daily requirement – three times the amount found in an orange.
The fruit comes straight from New Zealand and is available nationwide until the end of September 2016 in many supermarkets including Waitrose (3 pieces for £2), Sainsbury's (4 pieces for £1.50) and Tesco (4 pieces for £1.50).
The smoothie
CALORIE COUNT: 
Super green = 95 calories
Super red = 98 calories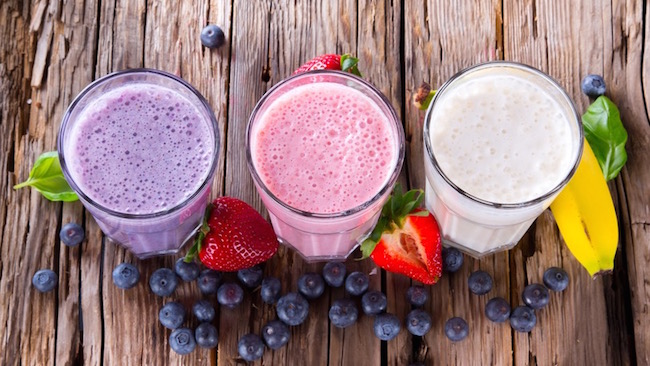 Smoothies are so tasty and versatile for any time of the day as you can literally add any variety of base, fruit, vegetables and any extras such as nuts, oats and chia seeds. Although smoothies are quick and easy to make, it's sometimes easier to buy one ready made when you're too busy, but it's easy to rank up the sugar content, especially on store-bought ones.
MORE: 6 weight loss smoothies that WON'T leave you hungry
Savse smoothies on the other hand have no added sugar and are made with 100 percent natural ingredients. These cold pressed drinks are to-die-for and each bottle is jam packed full of up to eight different fruit and vegetables, hence the name 'Savse' which means 'crammed' in Georgian (Georgia is a country close to Turkey in case your geography is as bad as ours).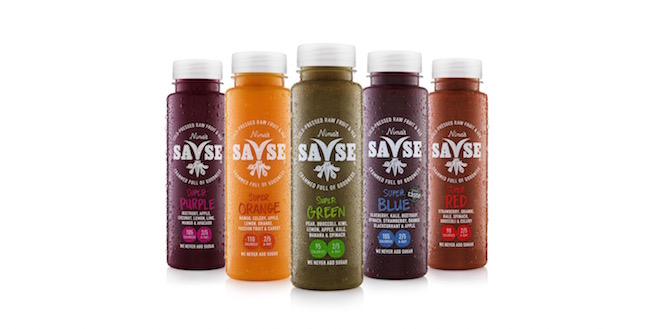 The range contains six different flavours which all contain two of your five a day, including Super Purple, Super Blue, Super Orange and Purple Carrot which are all between 105 and 110 calories, and our favourites, Super Green and Super Red are both under 100 calories.

Super Green comes in at only 95 calories and contains apple, pear, broccoli, banana, spinach, lemon, kiwi and kale. The green colour of the smoothie should not put you off – it still tastes really sweet and is filling making it perfect for a quick breakfast.
MORE: 3 smoothies for weight loss
Super Red is 98 calories, and contains nothing but cold-pressed strawberries, orange, kale, spinach, broccoli and celery. These six ingredients blend together beautifully and taste so sweet and fruity. (This is a great way to get some kale into your diet without having to actually taste it!)
Savse smoothies can be bought in a range of shops including Asda, Waitrose, and Sainsbury's.
The rice snack
CALORIE COUNT:
Salt & Vinegar = 80 calories
Cheddar Cheese = 81 calories
Sour Cream & Chive = 87 calories
Tangy BBQ = 89 calories
There are so many rice snacks on the market from rice cakes to crackers to crisps, but we have whittled it down to just one for you.
When you bite into Peckish rice crackers you can tell that they live up to their claim of the thinnest and lightest cracker on the market. They are really crispy and airy which is probably because they are baked.

We love these lightweight snacks and our favourite – the sour cream and chive flavour, tastes just like sour cream & onion Pringles (but a lot less calories).
MORE: Are you addicted to sugar?
They are also gluten-free so even suitable for celiacs and come in four flavours: Tangy BBQ (89kcal), Sour Cream and Chive (87kcal), Cheddar Cheese (81kcal), Salt and Vinegar (80kcal) – so a guilt free snack all round.
They are available to purchase from ASDA, Tesco, Ocado and even Amazon grocery.
The crisp alternative

CALORIE COUNT: 
Lightly Salted = 91 calories
Soy & Balsamic Vinegar = 95 calories
Smoked Salt & Szechuan Pepper = 95 calories
Sweet Chilli & Lemon = 96 calories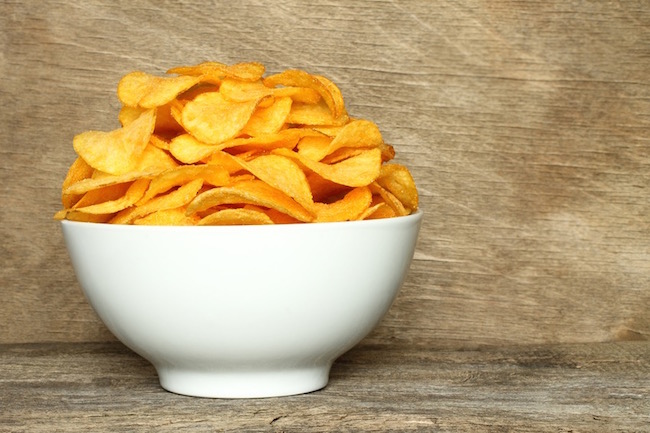 Everyone has been tempted by a cheeky bag of crisps to accompany their lunch at some stage in their lives, and supermarket meal deals make it just oh so much easier to grab a bag. Recent research from Mintel reveals that over one third of Brits say that a sandwich isn't the same without crisps on the side.
But with all the healthy versions on the market now, why not try an alternative to crisps that still give you the same effect as eating them (crunchy, tasty and in a square packet) but in some cases for a lot less calories?
They taste really flavoursome and light and airy which is strange as they are predominately made out of peas. They are slightly green in colour, but when you bite into them they taste just like any other packet of crisps although they are healthier for you.
They take inspiration from the cuisine of Japan which you can definitely taste amongst the flavours, especially in our favourite 'Smoked Salt & Szechuan Pepper'.
We really like Yushoi Snapea rice sticks, made from green peas and come in four flavours: Lightly Salted (91 kcal), Sweet Chilli & Lemon (96kcal), Soy & Balsamic Vinegar (95kcal) and Smoked Salt & Szechuan Pepper (95kcal), and are even suitable for vegans – bonus!
Yushoi Snapea rice sticks are available from several stores including Tesco, Ocado, Whole Foods, Selfridges and Amazon.
The breadstick
CALORIE COUNT:
1 breadstick = 16 calories 
6 breadsticks = 96 calories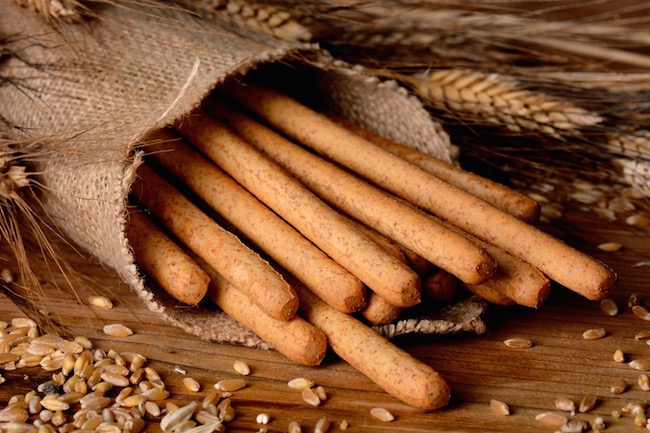 Breadsticks are the go-to appetisers for parties as they're so easy to just stick in a glass and put them on the table alongside some olives and perhaps a ham selection. Also perfect for a picnic, it's surprising that these finger food sticks aren't eaten more as a snack in between meals.

Schär pride itself for their gluten-free products, and they offer some crunchy Italian breadsticks for just 16 calories each, so you could actually eat six for under 100 calories. Not bad.
But breadsticks can be quite dry on their own so it's usually nice to match them up with a nice dip, and in moderation, this would make a different and interesting low calorie snack.

So, two breadsticks with a quarter of a tub of some shop bought tzatziki for just 93 calories.
Schär gluten-free breadsticks are available to buy from their online store, Asda, Sainsbury's, Morrisons, Waitrose and Ocado.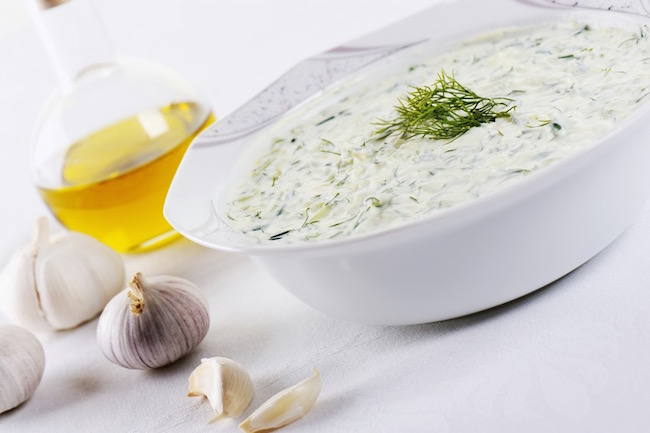 MORE: 5 summer beauty foods from the A-list make up artist
MORE: 9 healthy fats that help you live longer
MORE: 14 best healthy cookbooks
MORE: 6 ways to lose weight –  by the A-list trainer
Like this article? Sign up to our newsletter to get more articles like this delivered straight to your inbox.