There's a new food trend taking over the health world…the raw food diet.  Isabella Sullivan picks the best new raw food recipe books to make it easier
Raw food has emerged as one of the healthiest ways to eat. It provides nutrition benefits and contains more essential enzymes than cooked food, as natural enzymes are destroyed when food is heated. According to exponents of raw food eating, these enzymes activate strengthen your immune system and can help activate your absorption of vitamins. To celebrate the warm weather, we've rounded up the year's hottest new raw food recipe books, and we're not talking about salads… we're talking salmon, ceviche, lasagnes, curries and even chocolatey desserts.
Best for: EASING INTO RAW EATING
The Fresh Vegan Kitchen: Delicious Recipes for the Vegan and Raw Kitchen
 – David and Charlotte Bailey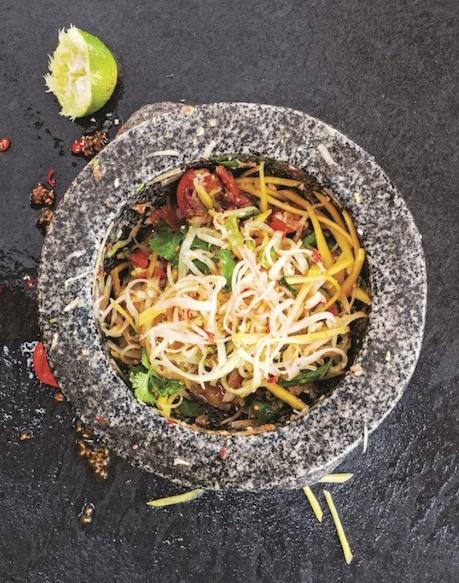 What? Featuring recipes for the vegan and raw kitchen, The Fresh Vegan Kitchen is fuss-free, easy to follow, and is packed with gorgeous images showing off dishes.
Who are the authors?  Debut book by David and Charlotte Bailey, the recipes are inspired by exotic regions on their many travels.  The couple are behind the wholefood heaven and the creators of the award winning Buddha bowl, with David also being a former head chef.
Don't miss Okay so we give in, we know we said we wouldn't mention salads, but they really do have amazing salads. Their Oyster mushroom and avocado ceviche salad and raw bowl are definitely not ones to miss. What really makes this book so special is their pickles, and spreads section which has so many amazing raw sides, treats, spreads and dressings.
Who needs it? This is the perfect book for someone easing into a vegan or raw lifestyle and even comes with a key so you can instantly see what recipes are wheat free, gluten free and raw. I made the chocolate ganache and raw chocolate brownies for my sceptical vegan judging friends and they still don't know they were raw and not made from real chocolate… result.
Best for: GETTING SERIOUS ABOUT GOING RAW
Raw and Simple Detox: A Delicious Body Reboot for Health, Energy, and Weight Loss

– Judita Wignall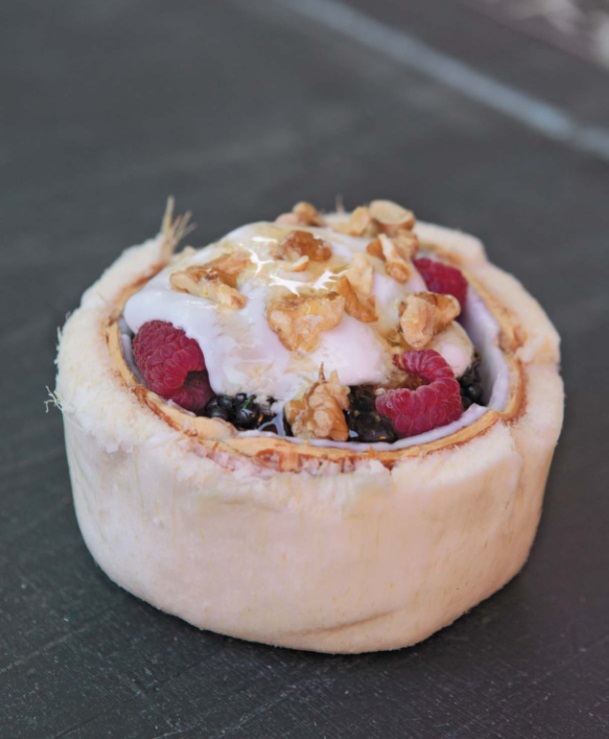 What? Split into four in depth chapters, Judita Wignall takes you on a raw food journey, introducing the concept, preparing you for the plan, and finally giving you the recipes you'll need to transform your body.
Who are the authors? This raw food bible is brought to you by an actress, musician and model turned health coach, nutritionist and raw and natural foods chef… phew.
Don't miss What makes the book a complete must have is the detox friendly desserts. There's banana soft serve, chocolate chia mousse and Almond butter chocolate bark. See it's not all salads and juices. The breakfasts in particular stand out and are so delicious you'd completely forget you were on a raw food cleanse. Featuring strawberry chia parfait, berry muesli cereal, honey-berry coconut yoghurt and a huge heap of super food smoothies, they're all super easy to make and you'll never be left feeling hungry or deprived.
Who needs it? Wignall is completely dedicated to a raw food diet, and with lifestyle advice, shopping lists, detox body techniques and meal plans, this is the perfect book for someone who wants to get serious about a raw food lifestyle.
Best for: NEWBIES
The Naked Diet
 – Tess Ward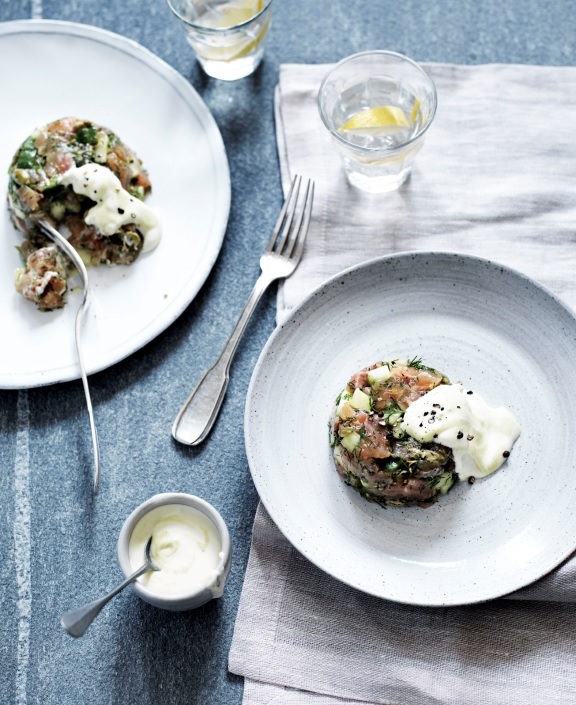 What? The Naked Diet is not by definition a raw food cookbook, but we're bending the rules slightly because of how in love we are. Split into seven sections, pure, raw, stripped, bare, nude, clean and detox, the raw chapter features unique and delicious mains you wouldn't think were possible from uncooked food.
Who are the authors? This gorgeous new book is brought to you from Grazia columnist, lifestyle blogger and trained Le Cordon Bleu chef Tess Ward.
Don't miss It's the only meat loving book on our list and with dishes such as beef carpaccio with capers and rocket, mackerel ceviche, and salmon tartare with wasabi crème fraiche, it's a far cry from the usual army of salad recipes loved by raw foodies. The use of meat and fish in her raw food recipes instantly makes trying a raw food diet more way more attainable, and having tasted it myself, it's better than half the cooked stuff I've ever had. Tess herself loves to combine raw elements with cooked food, such as a ceviche with some steamed sweet potato, or raw avocado with fresh herbs and roasted nuts.
with dishes such as beef carpaccio with capers and rocket, mackerel ceviche, and salmon tartare with wasabi crème fraiche, it's a far cry from the usual army of salad recipes loved by raw foodies
Who needs it? Her relaxed approach to raw and healthy eating makes this book the all-round perfect purchase for a raw food newbie, or any foodie at all for that matter. The book design is also ridiculously chic, with the appearance of a bound notebook you can tell these recipes are very much from the heart.
Best for: COCONUT LOVERS
Coconut Kitchen: Nature's Most Beautifying Food
 – Meredith Baird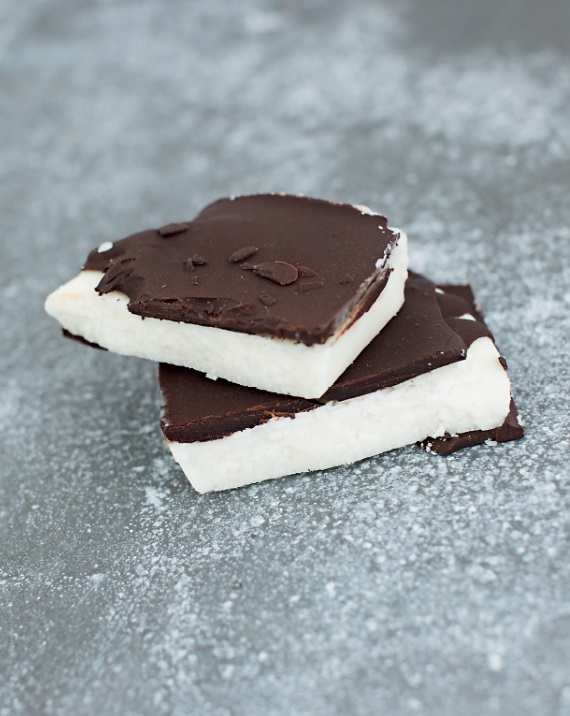 What? Okay, so this is the most ridiculously amazing book. It explores the endless health benefits of this exotic fruit opening with the proverb: 'He who plants a coconut tree plants food and drink, vessels and clothing'. This is the all-you- need-to-know coconut guide. It's like a coconut guru.
Who are the authors? Describing herself as a raw food and wine enthusiast the latest gem from writer, food stylist and blogger Meredith Baird is all raw and uses coconut as the primary ingredient.
Don't miss What makes this book really stand out are the chapters on DIY coconut ferments and beauty products, along with recipes for breakfast, lunch and dinner. For wow factor, the dinner chapter really hits the mark. From parsnip noodles and coconut ceviche, to kelp curry and coconut sushi, the recipes will have you – and your dinner guests – drooling.
Who needs it Coconut lovers for sure, but even if you're not an avid fan you'll all be in awe at just how many interesting meals the coconut can make. And as if it could get any better there's even a cocktail section.
Best for: RAW FOOD DETOX
Daily Greens 4-Day Cleanse
 – Shauna R. Martin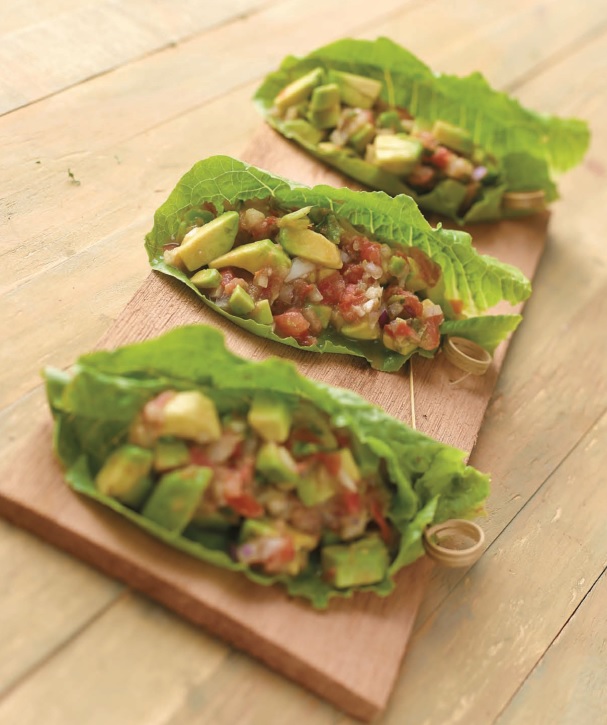 What?  This book promises to reset your body and mind and by all means is not for the faint-hearted. Consisting almost entirely of green recipes this is the ideal book for not having to starve yourself while on a cleanse.
Who are the authors? At 33 Shauna Martin, was diagnosed with breast cancer and struggled to recover from the toxic effects of her chemotherapy. She owes her recovery to her new healthy lifestyle, especially her love of greens and her daily green juice.
Don't miss Saving time and making a detox SO much simpler, Martin's green bible allows you to be on a raw food cleanse without the starvation. So technically this is a detox book, but the recipes for raw soups and snacks are just too good to miss. There's gazpacho, raw carrot, cauliflower and butternut squash and they're all so easy and quick to make.
There's even a dedicated section to keep you going after your cleanse, combining raw foods with cooked elements much alike to Tess Ward's preferred approach.
Who needs it? What makes this book so amazing is that is has detailed shopping list, how to guides, and step by step instructions for the first time cleanser.
WIN! To win a selection of these luscious cookbooks simply tweet this story and include @HealthistaTV for a chance. Competition will be drawn Friday July 17th
Check out the 8 best vegan cookbooks 
Like this article? Sign up to our newsletter to get more articles like this delivered straight to your inbox.