Today's 30 day challenge video with yoga teacher Sarah Malcolm brings you easy cross-legged pose and two core locks essential to yoga…Check back daily for your fix 
Yoga has been on the rise for quite some time now. For those who participate in the ancient practice, it's become a lifestyle that they simply cannot live without.  But for those that don't, it can often feel like a closed shop with many teachers in classes assuming everyone knows their downward dogs from their triangle poses.
But there is actually a lot to learn in yoga, from breathing to the nuances of a pose. And really learning what you're doing can mean the difference between having a rewarding experience you can build into a genuine love and walking out feeling inadequate and inflexible.
This is why we called on a leading London yoga teacher to create our latest Healthista Challenge – where you learn in detail a different pose or aspect of yoga every day.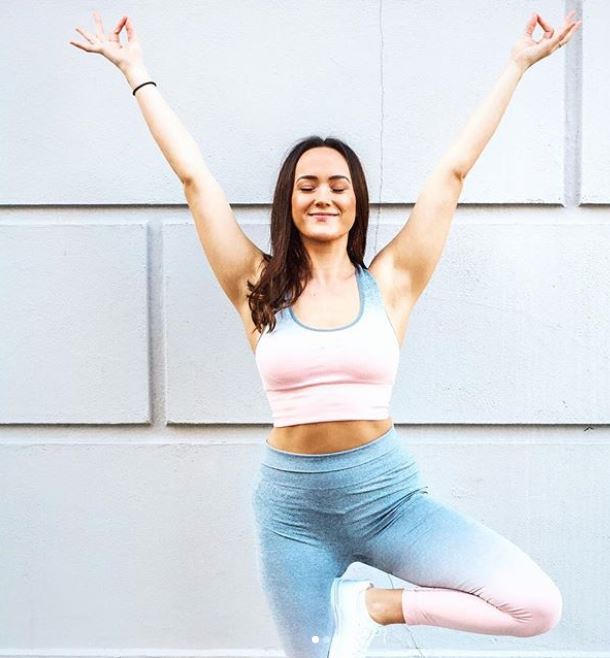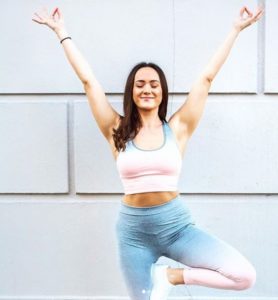 Sarah Malcolm (@sarahmalcs), a London based yoga teacher, will be taking us on this journey.
Although Malcolm teaches in London based studios, she also teaches at worldwide yoga retreats.
She wants to encourage her students to not be defined by one body type, but rather to feel good in their own bodies.
If you're just joining us, Day One focuses on yogic breathing.
Sukhasana (easy cross-legged pose)
A pose we have been practicing since childhood, Sukhasana is the next step in learning the basic beginnings of yoga.
Sukhasana, simply sitting with your legs crossed, is the first pose in any yoga class and will serve as the home position for Malcolm's yoga sequences.
Here you will find your center in an upright position, continuing the breathing you have learned from day one of our 30 day challenge.
Mula bandha
Bandhas are an essential aspect of all yoga practices that aim to lock or tighten.
The mula bandha is when the muscles contract in order to hold something in that is eager to get out; Basically when you have to go to the bathroom so badly that you have to hold everything in – that's mula bandha and the idea is that you hold that during your postures.
The mula bandha is serving as our root lock throughout this yoga sequence.
Uddiyana bandha
A step up from mula bandha, the uddiyana bandha is the next step in Malcolm's sequence. Although all of the bandhas lock or tighten, the uddiyana bandha is considered one of the most essential aspects of yoga; It helps your insides move upwards with a great force, much stronger than the mula bandha.
Check back in tomorrow for the next move in our yoga challenge video series the child's pose.
Our 30 day yoga challenge
Each day you will be learning a new aspect to the practice, so in a month you will have learned the basic yoga poses in depth and participate in classes or do a proper sequence yourself.
Shockingly to most people, yoga is a meditation that anyone can do. You don't need a specific body type to master the practice, you just need the right skills – and you don't need to be bendy!  Our 30 day challenge will give you the skills to become a true yogi.
Follow Sarah on Instagram @sarahmalcs
In our video series, Sarah is dressed by lululemon
30 Day Yoga Challenge:
30 Day Yoga Challenge with Sarah Malcolm – Day 1
More Healthista Content:
Exactly what to eat to lose weight – Body Transformation Week 5
This 10-minute meditation boost your energy fast
9 spring beauty products our expert can't live without
9 best coffee shops in London (and they're healthy too)
Love nut butter? Take our quick survey for a chance to win a month's supply (12 jars) of our current favourite, Pip & Nut, plus a luscious nut butter cookbook from founder Pippa Murray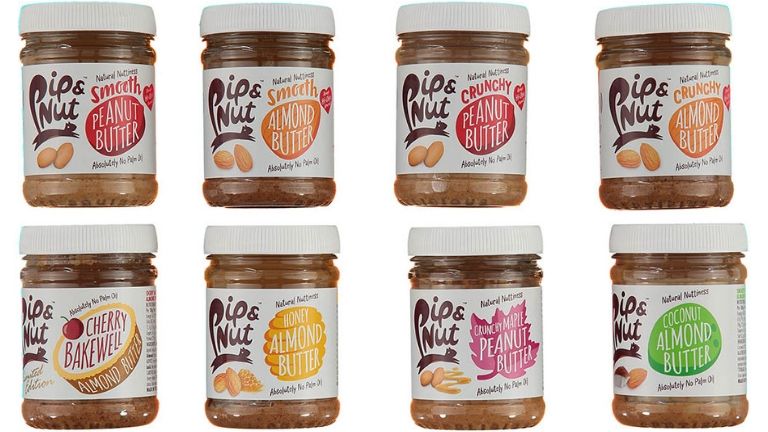 Like this article? Sign up to our newsletter to get more articles like this delivered straight to your inbox.