Nutritionist Sarah Flower brings you five healthy recipes for heart health to enjoy together or as separate meals. Either way, treat your heart to these delicious recipes
Craving a heart healthy breakfast? Find it here
Simple Roasted Tomato Soup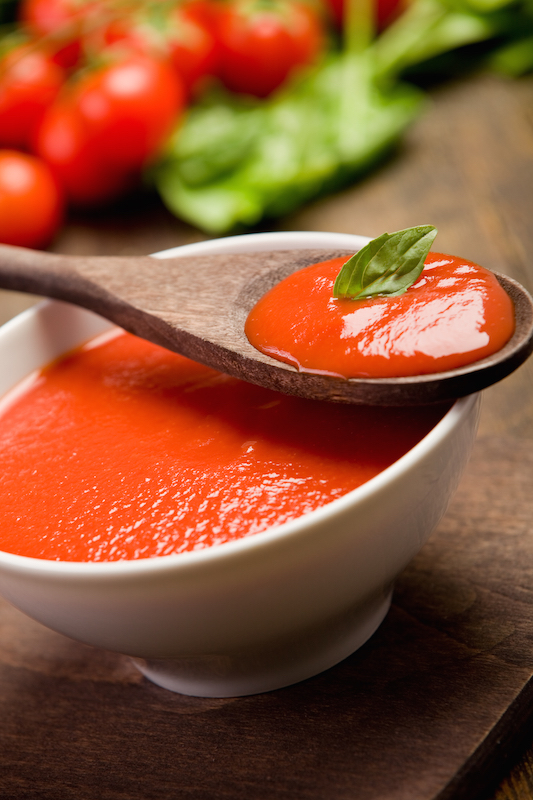 Packed with lycopene for a healthy heart. Serves 4.
Learn more about lycopene and other essential nutrients here.
Equipment Needed:
Knife
Chopping board
Roasting tin
Oven
Stick blender
Saucepan
Sieve
Ingredients:
500g of Tomatoes – quartered
1large red onion – quartered
2 cloves of garlic – peeled
1 red pepper – quartered
1 carrot – cut into batons
1-2 Thyme sprigs
3 tbsp. Olive oil
2 tbsp. Balsamic vinegar
Sprinkle of salt and black pepper
400ml vegetable stock
2 tbsp. sundried tomato puree
2 tbsp. mascarpone
Cooking Instructions:
Preheat the oven to 165c
Prepare the tomatoes and vegetables and place them into your roasting tray.
Add the sprigs of thyme in between the vegetables.
Mix the olive oil and balsamic together and sprinkle over the vegetables.
Season with salt, pepper and a sprinkle of sugar.
Place in the oven for 30 minutes.
Remove the tomato and vegetables from the oven and place everything, including the juice, into a saucepan.
Add the stock and tomato puree. Using a stick blender, whizz until smooth. If you prefer a finer soup, you can place it through a sieve.
Add the mascarpone, bring up to heat before serving.
Baked Salmon with Salsa (Serve with Green Salad recipe below)
Packed with essential fatty acids, antioxidants and lycopene. Serves 4.
Equipment Needed:
Knife
Chopping board
Foil or parchment for parcels
Oven
Pastry brush (to brush oil on the parchment/foil)
Ingredients:
Salmon
2 large tomatoes, sliced
Basil leaves
Olive oil
1 lemon
4 Salmon Fillets
Black pepper
Salsa
½ cucumber, diced
4 tomatoes, diced
1 red pepper
1 red onion, diced
1-2 chilli, finely chopped
Small handful of Coriander leaves, finely chopped
1 lemon
2 tbsp. of olive oil
Cooking Instructions:
Preheat the oven to 180c
Cut the baking foil/parchment into 2 squares. Oil the center well.
Place the tomatoes and basil leaves in the center of the foil
Place the salmon on the top, season with black pepper and salt to taste.
Drizzle with lemon juice and a dash of olive oil.
Seal the foil/parchment and place on a baking tray
Bake for 20 minutes.
While that is baking, you can prepare the salsa (and the green salad)
Place the chopped vegetables in a bowl, add the coriander leaves, lemon juice and olive oil and combine well.
Remove from the salmon parcels from the oven and serve with the salsa and Salad.
Green Salad


Ingredients:
150g mixed leaves, washed and spun.
1 green pepper, diced
1 small bunch of spring onions, chopped
2 avocadoes, diced
2 sticks of celery, diced
½ cucumber, diced
100g sugar snap peas, diced
Juice of half a lemon
1 apple, diced
Roast mixed seeds
Cooking Instructions:
Place the leaves and all ingredients into your salad bowl, apart from the apple, lemon juice and seeds.
Dice the apple and drizzle with a little lemon juice to prevent it going brown, add this to the salad.
Combine well and top with a sprinkle of the mixed seeds.
Add salad dressing (below) just prior to serving.
French Dressing

Ingredients:
1 tbsp. white wine vinegar
1 tsp. Dijon mustard
3 tbsp. flax oil (omega rich oil) or extra virgin olive oil
Pinch of dried mint
Seasoning to taste
Cooking Instructions:
Place all the ingredients into a jar with a lid.
Shake thoroughly until combined
Taste and season again to taste. You can also add lemon juice to taste.
Avocado & Cacao Mousse with Fresh Berries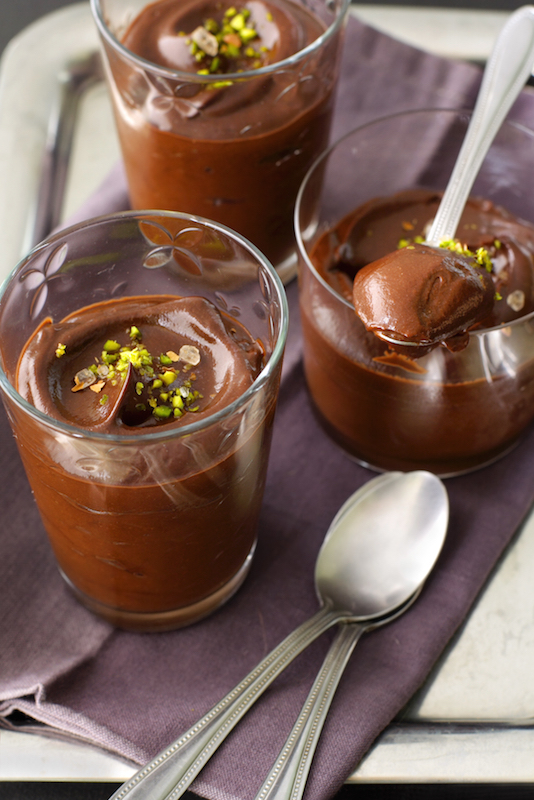 Packed with essential fatty acids and sugar free. Serves 2.
Equipment Needed:
Liquidizer or stick blender
Little glasses to serve
Ingredients:
1 tbsp. coconut oil
1 ripe avocado
2 tbsp. water, almond milk or milk
2 heaped tbsp. cacao powder
2 tbsp. rice malt syrup
*Additional flavour options (choose 1 of the following)
2-3 Medjool dates
3-4 hazelnuts
1 tsp. vanilla extract
Cooking Instructions:
Melt the coconut oil by placing in a bowl over hot water
Place all the ingredients into your blender and whizz until it is smooth.
Taste and add more rice malt syrup if you prefer a sweeter flavour.
You can also add any of the additional ingredients to suit your palate, whizz again until smooth.
Pour into your glass and refrigerate
Serve with fresh berries
MORE: 13 nutrients essential to heart health
Sarah Flower is a nutritionist and author of 15 recipe and health books. Sarah is also ambassador for Jamie Oliver Food Revolution and campaigner for healthy eating; teaching healthy eating education and cookery in schools as well as corporate businesses.  For more information visit sarahflower.co.uk or follow her on Twitter: @MsSarahFlower 
Like this article? Sign up to our newsletter to get more articles like this delivered straight to your inbox.