Looking for the best makeup products that women with busy lives and great faces can't be without? Yes, so were we.  So we asked them the one make-up product their beauty cases HAD to contain
Ever peered into the makeup bag of the person next to you at the gym and wondered about the products they were using? Or passed a woman in the street and wished you knew the highlight that gave her that gorgeous glow? To appease our curiosity (and to get a few Christmas wishlist ideas) Healthista spoke to 22 women about the makeup must-haves they couldn't live without.
Dr Anjali Mahto, 37, Consultant Dermatologist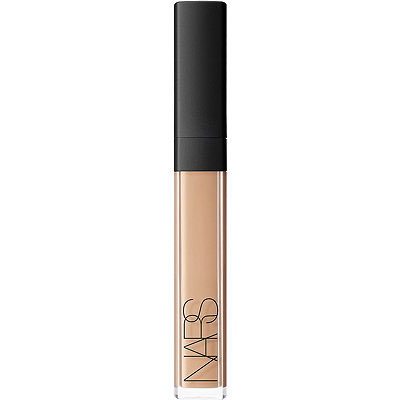 'I'd been aware of the NARS creamy concealer but never tried it – mainly as my skin can be quite acne-prone I didn't initially like the idea of a very creamy concealer being applied to my skin. I bought it nevertheless thinking it would be good for the under eye area and I haven't looked back since! I now bulk buy the stuff as I get through it so quickly and always have one in my handbag. It's so good at covering up the uneven skin texture caused by my acne scarring that it's barely noticeable when I'm using it. It tends to stay put for hours which is an added bonus. I tend to use the concealer in all the places you'd expect once I've covered up my scarring. Under eyes, corners of my nose where I am getting more shadowing as I get older and also as a highlighter under the brow and forehead.  If I have this and my L'Oreal False Lash Telescopic mascara, I'm happy – everything else in my makeup bag is far less important.'
NARS Radiant Creamy Concealer is available for £24 here.
Jenna Kelly, 26, Stockbroker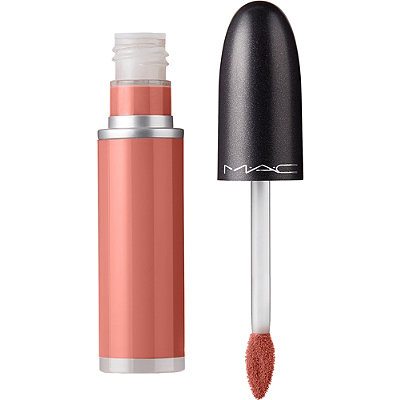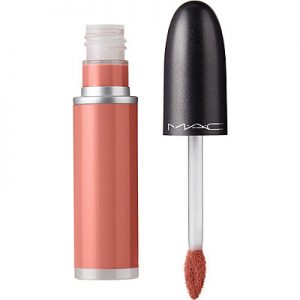 'My favourite product is Mac Retro Matte Liquid Lip Colour. I'm obsessed with the entire range but X is the colour I wear most. I love it because it stays on for a lifetime – you can eat, drink, dance, sweat, travel, have sex and probably swim with it on your face. I found it when I was looking for a green lipstick for St Patrick's day at Edinburgh airport. They didn't have green in any other colour so I took the lady at the counter's word for it and was seriously impressed with the formula (and then went on to buy five different colours). I match it with NARS lip primer.'
MAC Retro Matte Liquid Lip Colour is available for £17.50 here.
Lily Beaumont, 26, Manager Psychle Shoreditch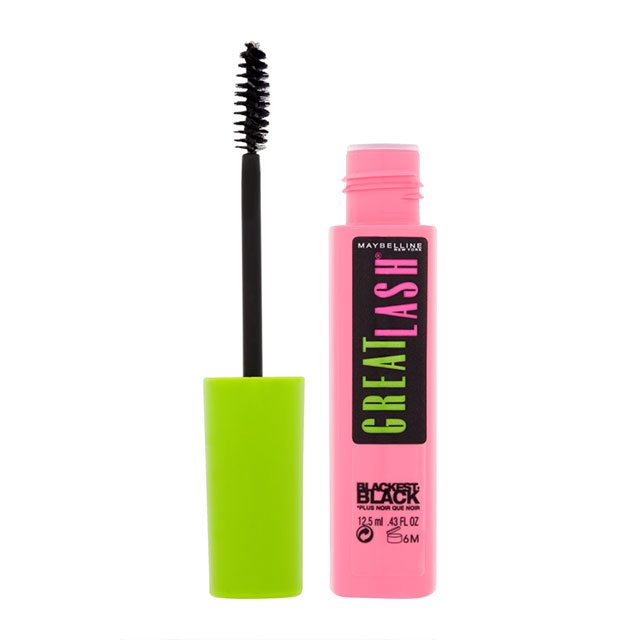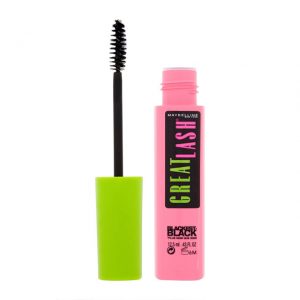 'This has been a staple of mine for a while now. Ever since I had it bought for me for Christmas a few years ago, I now can't use anything else. Mascara is my favourite make up item, I don't even consider it make up because I can't leave the house without putting some on, no matter where I'm going. It makes my eyelashes long AND thick. I buy this product in their blackest black colour and I find it makes the blue colour of my eyes pop. It's a solid win for me always.'
Maybelline New York Great Lash in blackest black is available for £5.99 from Superdrug here. 
 Kate Regan, 42, Menswear Fashion Designer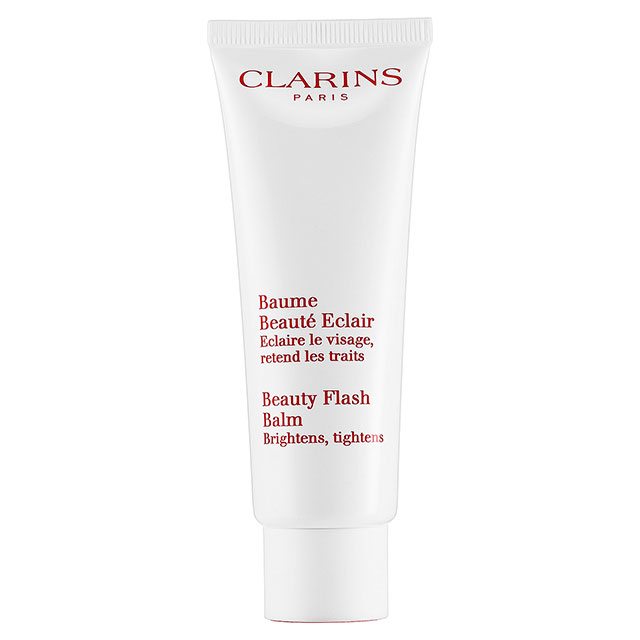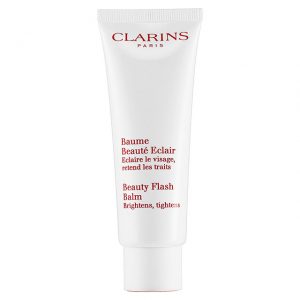 'My skin is quite sensitive and when I travel or have a late night it can really show how tired I am. I put this on as a base and it plumps out my skin and gives it a fresh-faced look. It was recommended to me by a friend I used to work with and now I love it. I don't use it all the time but do always have it on emergency standby and always travel with it. I put it on and give it half a minute to sink in before applying tinted moisturiser (Laura Mercier – my other favourite) and you can see the difference immediately. It's a great way to hide a hangover or jet lag.'
Clarins Beauty Flash Balm is available for £31 from John Lewis here.
Tamsyn O'Boyle, 38, Learning Support Worker at a Special Needs School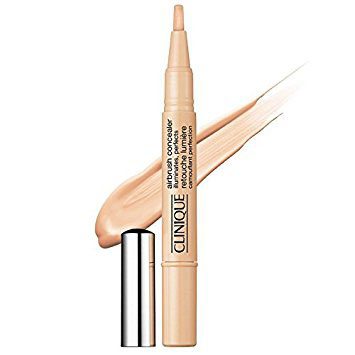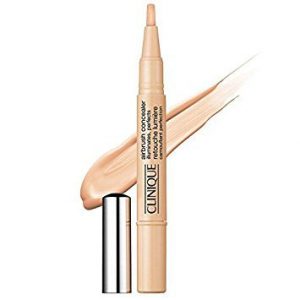 'Clinique Airbrush is amazing, my mum was the one that first introduced me to the product and I've been using it for years. It is great for the huge bags I have under my eyes at the moment makes me look a little fresher in the morning. Not only does it cover them up but I feel as though it really makes my eye area look brighter as well. It also works wonders if I have any blemishes and I love that for a concealer it really does last a long time.'
Clinique Airbrush Concealer is available from Boots for £20 here.
Vanessa Chalmers, 22, Food and Lifestyle Journalist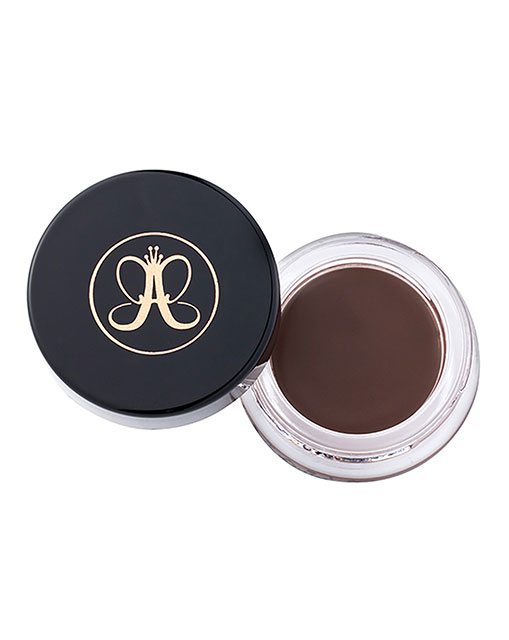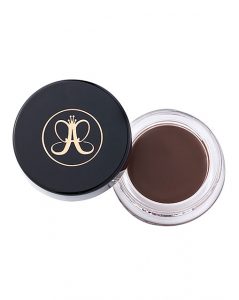 'I bought it in March 2015 and two years later, after using it almost every day, I still haven't finished the pot (and it will be a while until I do). It gives me perfect brows every time I use it. I apply it with a clean angled brush on the tail of the brows for a slick finish. In the centre, I buff the product out with a spoolie for a more faded look. It's a faff to travel with, but because it lasts all day (and night), I never need to reapply anyway. I discovered it when my favourite YouTube blogger Samantha Ravndahl (who, in my opinion, is the most real beauty blogger on the site) recommended it. I guarantee if you watch an 'everyday look' by any YouTuber, 80 percent of them will use this product.'
Anastasia Beverly Hills Dipbrow Promade is available for £19 from Cult Beauty here.
May Simpkin, 52, Nutritional Therapist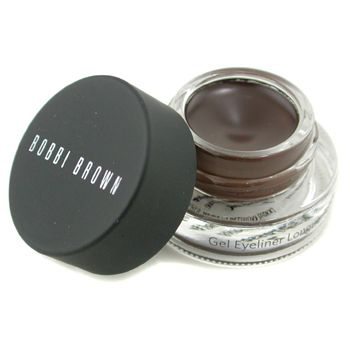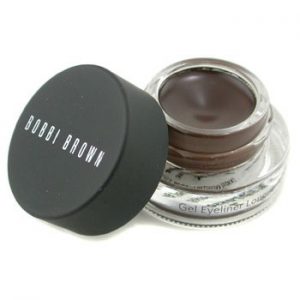 'A few years ago I developed a sensitivity to eyeliners so I had to stop using them. I switched to a Bobbi Brown eyeliner with a Mac slanted brush and haven't looked back since! I have it in dark brown for a more natural look and use black for a more definite statement line. A friend recommended it to me when she heard my plight. I love the definition I can get because the cream glides on easily and also using the brush allows me to build up from a fine line to thicker if I want. It's a staple part of my make up look and often I don't need anything else apart from mascara.'
Bobbi Brown Gel Eyeliner is available for £25 from John Lewis here.
Dr Maryam Zamani, 43, Oculoplastic Surgeon, Aesthetic Doctor and Founder of MZ Skin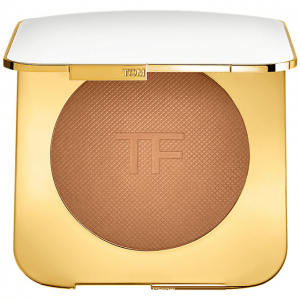 'I have problems with pigmentation and prevention is really key for me. I always wear sunscreen – SPF 30 minimum which means I'm always in search of that perfect bronzer. The best one I've found is by Tom Ford. It's called The Ultimate Bronzer and it is amazing! It's one of the few products I can use all year round and still have a natural glow without having to apply too much. I prefer to keep my makeup light so this product is perfect for me. I use it every day! I tend to always put it on after my moisturiser and then I sometimes use a little Nars Orgasm Blush on top.'
Tom Ford Ultimate Bronzer is available for £75 from John Lewis here.
Mary Stratton, 22, Healthista Intern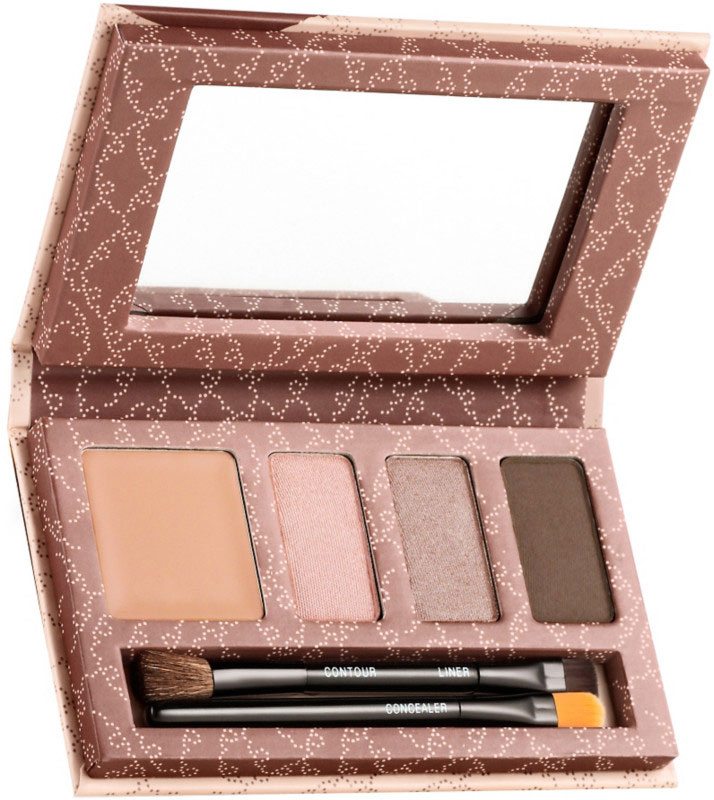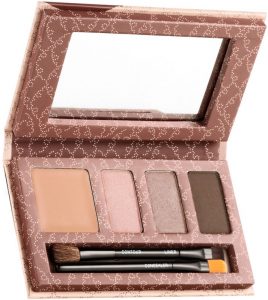 'I got it for Christmas a few years ago and have been obsessed ever since. It's a cute little contour kit for your eyes with a light shimmer for a base colour, a darker shimmer to contour your crease and a deep, rich, brown for your lash line. It even comes with a concealer and mini brush that all fits into the box. The reason I love this product is that it's so versatile. The concealer works well as a priming base and the brown eyeshadow matches my eyebrow colour perfectly so I can fill in my brows too. I'm addicted to a smokey eye look and the light colours in this palette mean I get a smokey eye effect without it becoming too heavy. I wear something from at least one part of this kit every day and carry it with me everywhere I go.'
Benefit's Big Beautiful Eyes Contour Kit is available for £26.50 from Boots here.
Geraldine Brennan, 59, Actor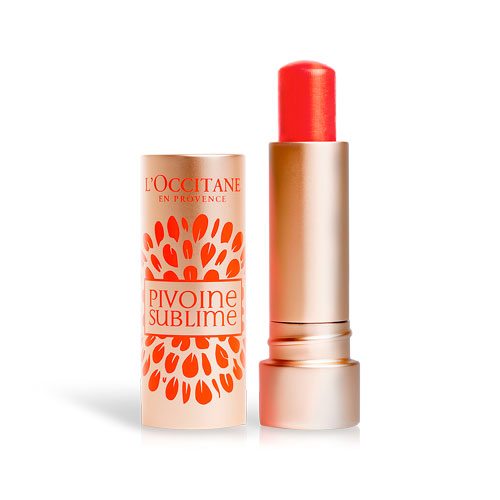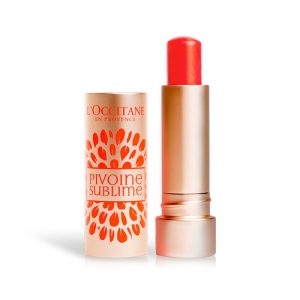 'I've been using the L'Occitane Tinted Cocoa Butters for 20 years. I stumbled upon them while buying their hand cream (which I love) – they're brilliant for no-makeup lips. They were discontinued which led me to find the Pivone Sublime Tinted Lip Balm. You apply the balm like a lipstick and while it looks red, it's definitely not. It comes out as a dark, nude colour (depending on your skin tone). I use it every day when I don't want to wear a strongly coloured lipstick. It also tastes and smells great, I usually hate chemical sweet-tasting lip products.'
L'Occitane Pivone Sublime Tinted Lip Balm in red-orange is available for £15 from L'Occitane here.
Ali Godbold, 50, Nutritional Therapist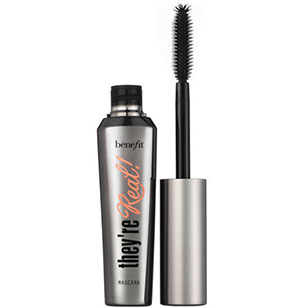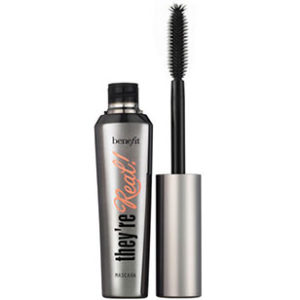 'I've tried lots of mascaras and this is definitely my favourite. It doesn't clog and it always goes on smoothly – as far as mascara's go it really is perfect. Luckily I have my 19-year-old daughter to tell me what makeup to buy – she watches lots of YouTube tutorials. I wear it with a smudgy line of dark brown eyeliner on my upper eyelids and that's all – rarely anything else. It takes me all of two minutes to do my makeup!'
Benefit's 'They're Real' mascara is available for £20.50 from Cult Beauty here.
Jessica Hopcroft, 28, Customer Service Manager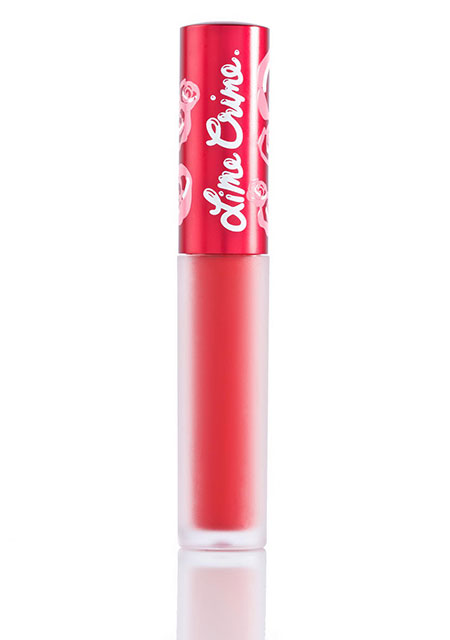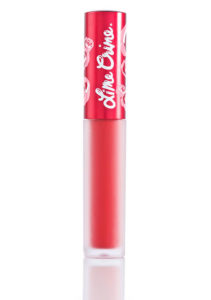 'Limecrime is the product that started the matte liquid lipstick trend that's blown up over the last few years. I've followed the brand since their founder, Doe Deere, had a makeup tutorial blog back in the early 00's which heavily featured glitter, non-natural hair colours and spoke to my teenage emo soul! They launched glitter pigments and 'unicorn' lipsticks before foraying into, well, grown-up makeup. I've bought red velvet three times over. It's a deep, true red (most are too orange for me), goes on in one swipe and lasts as long as you last – I've even slept in it after a late night and woken to it looking perfect (absolutely not condoning this behaviour haha.) It's matte, but it isn't completely drying, and doesn't budge when eating/drinking like lots of other matte lipsticks do. I don't even need to re-apply during a night out, although if you do (because girls will be girls) it doesn't cake or crack.'
Limecrime Velvetine in red velvet is available for £16 from Cult Beauty here.
Olivia Newman-Young, 26, Makeup Artist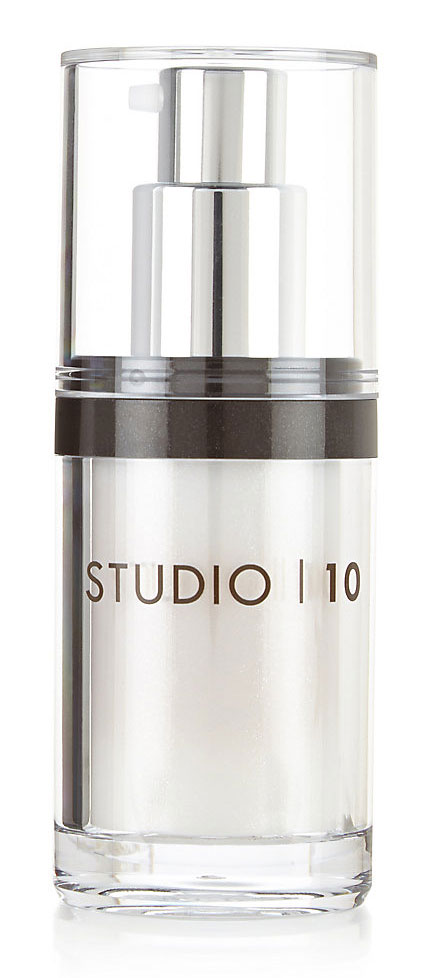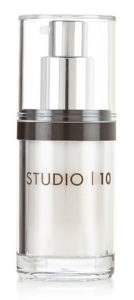 'I love Studio 10 Youth Lift Perplexion Glow – all their stuff is anti ageing. The product is a highlight, shimmer and primer. It just has this amazing iridescent glow to it without looking shiny or gross. I put it on under my foundation and it really helps to keep my foundation on but it also makes my skin look amazing if I wear it on its own. It has a gorgeous glow to it and I sometimes also wear it as a highlighter over my foundation or over my eyelids. I just love that the texture isn't greasy or sheeny.'
Hillary Rowland, 37, Co-founder and Creative Director, BoomCycle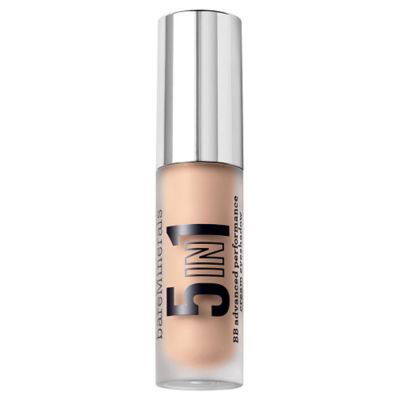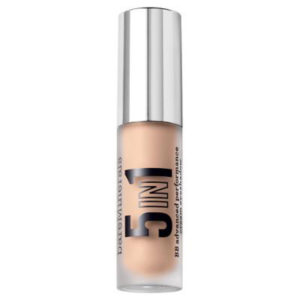 'Right now I am loving the Bare Minerals 5 in 1 BB advanced performance cream eyeshadow SPF 15 in Rich Camel. I got it as a gift from a friend who apparently knows me very well. I love it SO much because it's so simple to use. I usually use up matt beige coloured eyeshadows in a pallet way before the others and the powder doesn't stay put that well. Its great to have one small item (it's the same size as a lipstick) that you can keep in your make up bag just to use as an everyday eyeshadow. It's great for a natural look or as a base for darker colours and it's a dream to blend. I usually use it on its own or with my Urban Decay naked basics eyeshadow colours and an hourglass eyeliner in obsidian.'
Bare Minerals 5 in 1 BB Advanced Performance Cream Eyeshadow is available for £19 from Boots here.
Parisa Hashempour, 24, Multimedia Journalist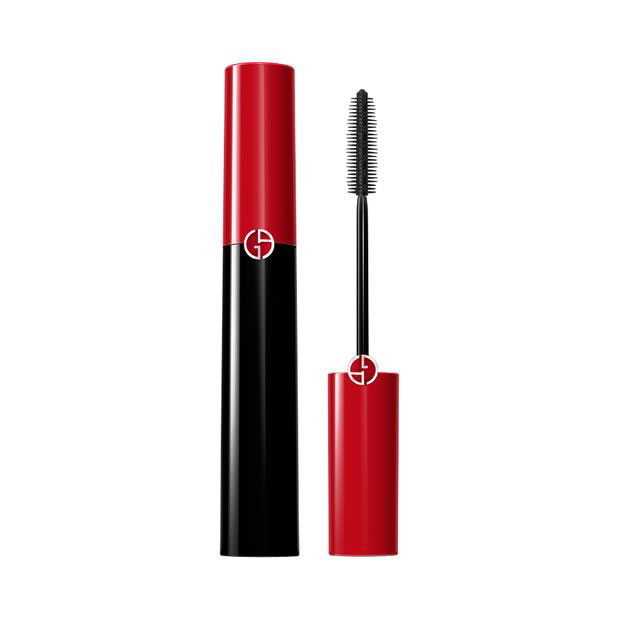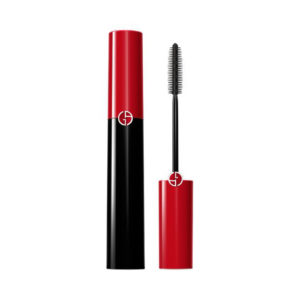 'I have an addiction to false lash extensions. Which means every few months when I take a break and let all of my long fake lashes fall out, my real lashes are left looking sparse and stumpy. The Georgio Armani Eccentrico Mascara is the only thing that has stopped me from looking like a mole in these dark times. Even when I have barely any lashes, this mascara fully latches on, thickening and lengthening without clumping (I find that I don't even have to use a curling wand). It's wet but fast drying and I find that if I forget to take my mascara off the night before (sacrilege, I know) that it is easy to reapply over the top of a dried up layer, again without resulting in clump. It's a must-have for anyone that abuses their lashes.'
Giorgio Armani Eccentrico Mascara is available for £28 from John Lewis.
Ashley Harris, 30, Senior Account Manager at Entice PR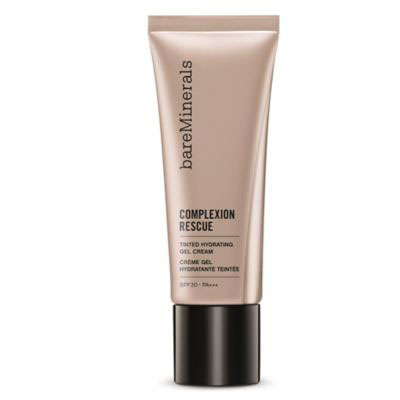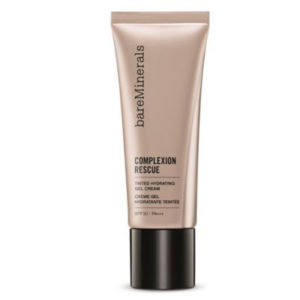 'It's the only product I wear day in, day out. I'd seen it in numerous beauty roundups, with loads of beauty editors recommending it, so decided to give it a go. It really hydrates my skin and provides full coverage. It's also really lightweight and doesn't feel cakey at all. It helps me to achieve full coverage but also feels like I'm not wearing any makeup. I use it as my base, over my daily moisturiser (Clinique Dramatically Different Moisturiser). If I need to, I might add a spot of concealer to hide eye bags, or a blemish and then I'll use a little eyeliner, mascara, bronzer and some cream on my lips to keep them hydrated, especially over winter.'
Bare Minerals Complexion Rescue Tinted Hydrating Gel Cream is available for £28 from John Lewis here.
Emilia Konstansczak, 25, Retail Consultant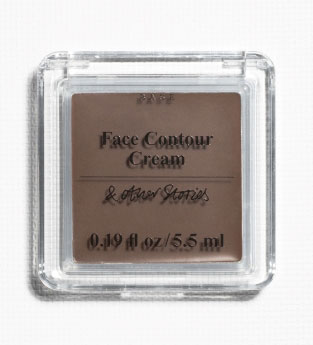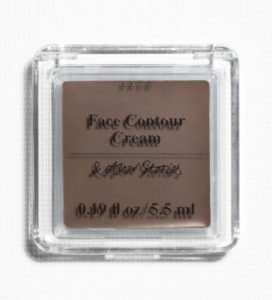 'I love this product because it's the perfect ashy shade that looks like a shadow rather than a bronze. It's really easy to apply especially when it's a bit warmer as the product melts a little and easily glides on. It's very pigmented and easy to build and it stays on all day. The first time I saw it was when a YouTube blogger used it years ago and it's been my favourite product ever since. I wear it every day either on its own or with a foundation to give my face some dimension.' 
& Other Stories Face Contour Cream is available for £10 from * Other Stories here.
Dr Rabia Malik, 38, Founder of the Peel Boutique and Holistic Aesthetic Doctor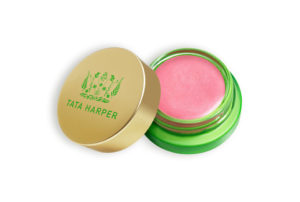 'It's become my all-time favourite. I remember coming across it on Cult Beauty – it's where I buy a lot of my makeup as I don't have much time to hit the shops anymore. I'm always looking for something compact and this blusher really ticks that box. It's easy and straightforward to apply and free from nasty chemicals. The product is super easy to use, you just use your fingers and apply as much as you need. The best thing is that you can use it on your lips for a bit of additional colour as well.'
Tata Harper Lip and Cheek Tint is available for £32 from Cult Beauty.
Vicky Hadley, 24, Personal Trainer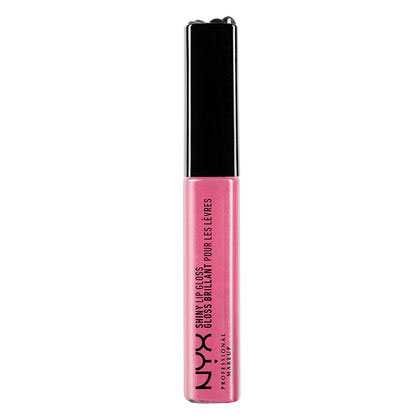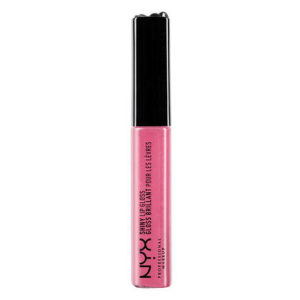 'I am loving lip gloss right now for how natural and simple it looks when you're not wearing any other makeup. I wear tinted gloss it all the time – whether I'm working or off to a party. I love NYX mega shine because it has a lovely subtle pink tint to it which really makes your lips pop, without being OTT. It's much more moisturising than wearing regular lipstick and the price point is super affordable.
Kate Eccleston Jenning, 46, Pilates Instructor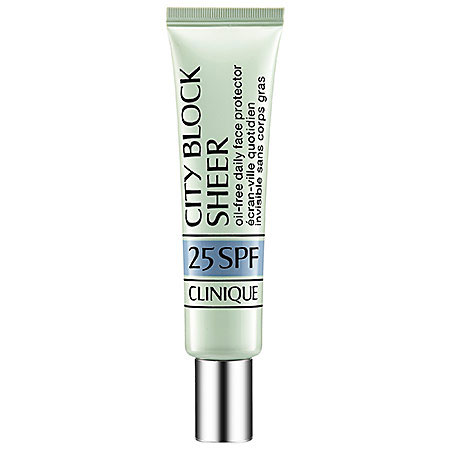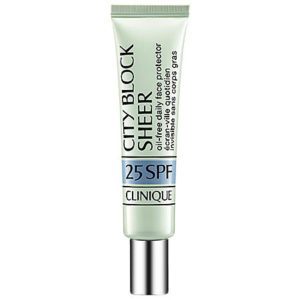 I first found Clinique through my mother in law, she likes Clinique because she gets some eczema using other makeup. I use the City Block Sheer every day after a bit of moisturiser. I use it primarily for the sunscreen (it's SPF 25) then it also has a nice ivory tint that suits my skin tone and evens it out a little. After this light base I pop on some cheek tint and Mascara also both Clinique and I'm ready to face the world.'
Yanar Alkayat, 38, Healthista Digital Director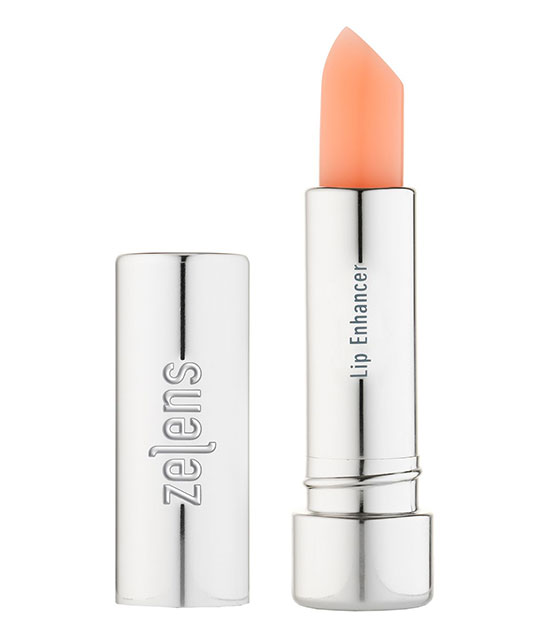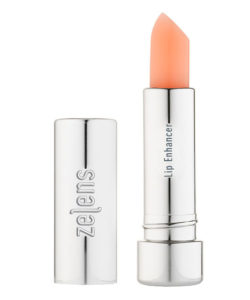 'I discovered it when Dr Zelens first launched the makeup line and introduced beauty press to the products. I've been hooked ever since. It's best worn with a bare face when you don't want to wear makeup but don't want to look like a washout. Great for travelling for perking up a tired face. Also great for bringing to life lipstick that's faded a bit without having to reapply the whole look. Plus it has 15 active ingredients that make it super moisturising and hydrating – great for dry, delicate or chapped skin.'
Dr Zelens Lip Enhancer is available for £32 here.
Katie Carruthers, 23, Marketing Director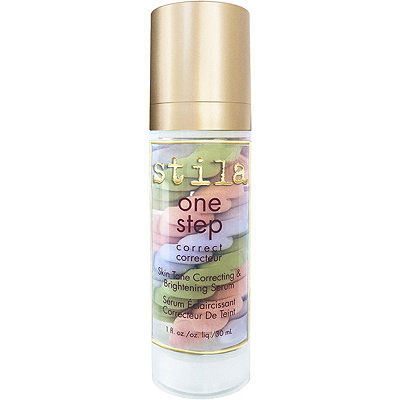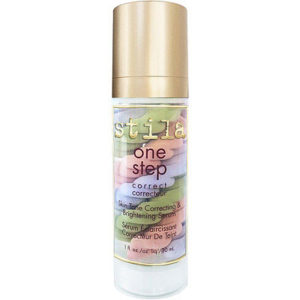 'This product has completely changed my life. I suffer from rosacea and I've searched so long to find a product that covers up the redness of my face. I apply the Stila One Step correct underneath my foundation – just a pump or two does the trick and it glides on so easily – and it corrects and evens out my skin tone. I found this product through trial and error and would definitely recommend for any other rosy women out there.'
Stila One Step Correct is available for £24 from Boots here.
What's your one hero beauty product? Tweet us at @HealthistaTV and let us know.
Read more
11 best sweat poof makeup essentials – from a celebrity makeup artist
7 natural beauty products I can't live without – Abigail James celebrity facialist
Silicone sponges for foundation – yes or no? Watch this celebrity makeup artist's review
Eyebrows to KILL for – 15 products to get the top trends
Like this article? Sign up to our newsletter to get more articles like this delivered straight to your inbox.