Want eyebrows to kill for? Vanessa Chalmers did, so she tested product after product to find the absolute best in insider brow essentials 
My eyebrows have been through a life of their own. Naturally thick, to hideously overplucked, to perfectly shaped (by HD Brows – I highly recommend) and to at the moment, overgrown. I have been through hundreds of eyebrow products following the top eyebrow trends, but the best were the easiest to use, most convenient (I often apply my brows on a jolty bus at 6am) and most effective.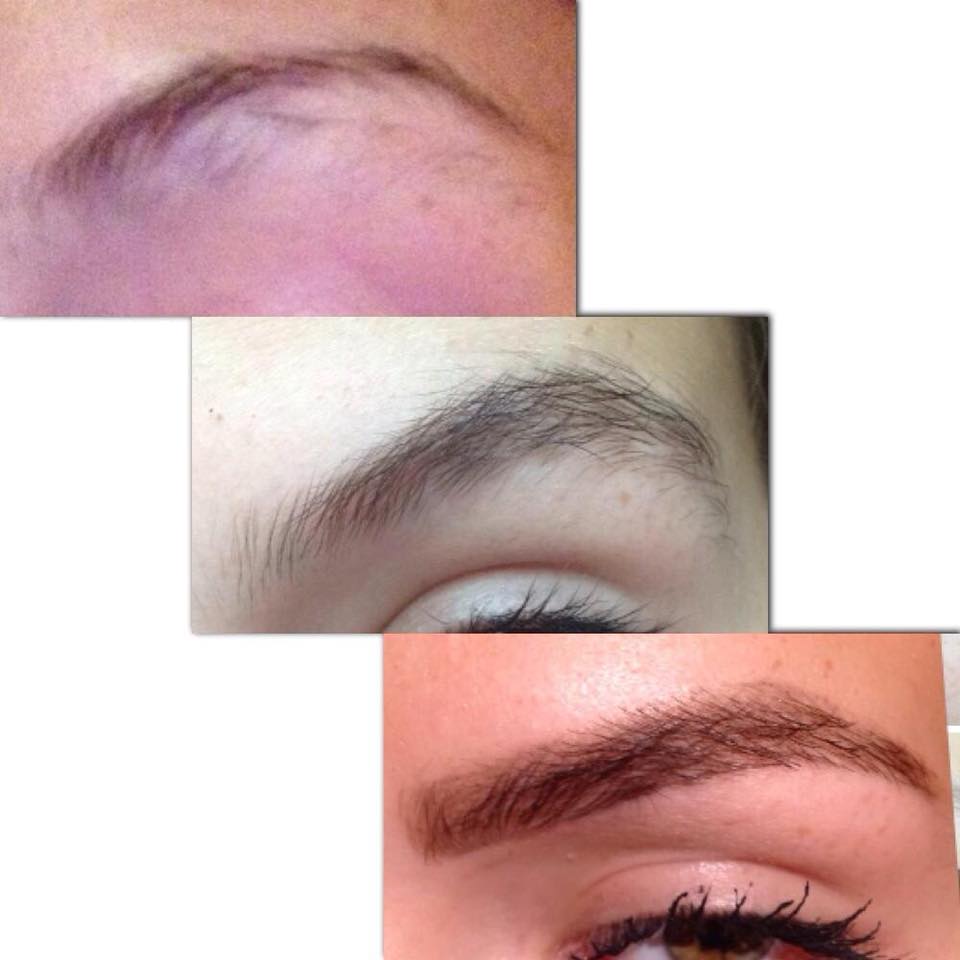 Unlike lashes and lip shades which remain timeless, eyebrows have been through trend after trend through the decades. The BuzzFeed video below demonstrates this with a model, and it still shocks me that a thin brow with a high arch was acceptable in the 90s.
Walk down the street today and you will see an array of eyebrows framing women's faces, proving not one look fits all. Through trialling many favourite, and new products, I've round up the best eyebrow products to perfect the hottest looks of 2017.
Perfect natural eyebrows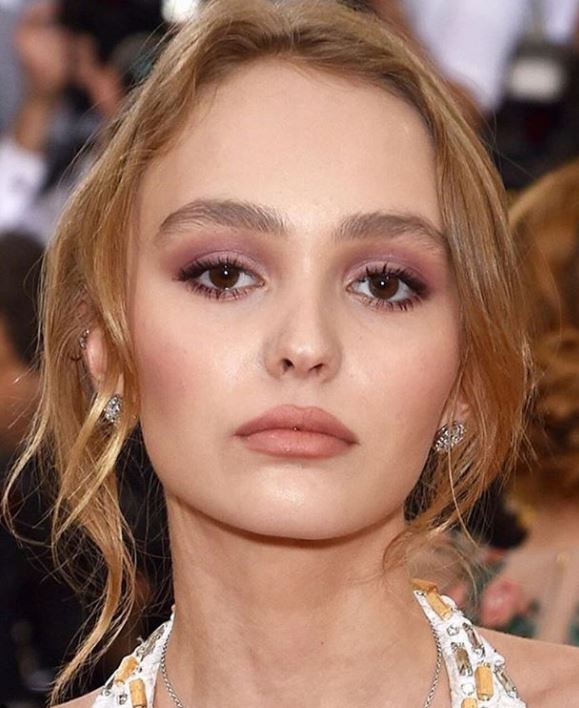 Well, almost. That's what they appear to look like, giving the illusion of a naturally impeccably shaped brow in a suitable shade – and that's easier now more than ever as colours such as auburn, taupe and jet black are optional (although it does make choosing one that extra bit harder).
High Definition Browtec, £15.95 – The modern day eyebrow pencil
Ditch your ordinary brow pencil now – there's a new guy in town and he's incredibly hot. HD's Browtec is an innovative reinvention of the easiest and most universal product. It's retractable pencil has a super-thin tip, which creates a perfect and precise shape. Hair strokes can be mimicked cleanly to fill gaps and place hairs where you want them – this is not one to get a bold or buildable look. The pencil, made with long-lasting wax formula, is an essential for hanging round the pool or on a fake 'make-up free' day.
NYX Professional Makeup Control Freak Eyebrow Gel, £6 – Economical and seriously long-lasting.
Let us introduce you to your new best friend. If you haven't tried clear eyebrow gel before you'll be pleasantly surprised at the difference it makes. Just a few strokes of the NYX Control Freak Brow Gel will stray unruly hairs (opens up the eye, making the face appear more awake. A tiny amount can be applied over eyebrow makeup for a finishing touch with statement results. Not only does it comfortably keep the hairs from moving all day, but the product seems to last forever, too. Bargain.
MUA Luxe 3 in 1 Brow Definer, £4 – Best for beginners
Wow, I wish this product was around when I first started messing around with my brows. The 3 in 1 Brow Definer contains an angled pencil to fill in gaps and create a shape, a powder to build colour, and a spoolie to blend it all out. The finished look is soft and natural, and in six colours you're bound to get it right. Although it sounds like a faff with three steps, it's a comfortable option for first timers who are overwhelmed with choices and shy to create drastic change. And at a price like that, it's worth a go.
Big eyebrows – the bushy kind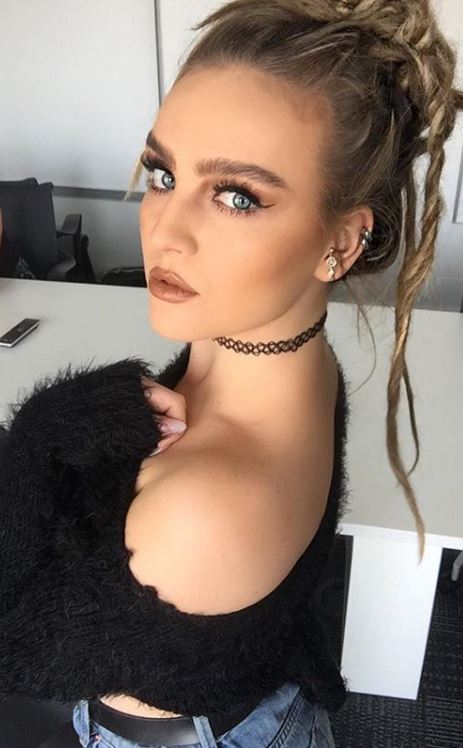 Er, hello? Beauty trend of the past year right here, and it doesn't look to be going anywhere. Fronted by supermodel Cara Delivinge for years, the undergroomed look is a far cry from the 90s, when so many of us plucked (and destroyed) our brows into wispy thin lines. But no fear, these products are here to help.
Eyelure Brow Magician, £11.95 – Covers all corners
Eyelure have got all angels covered here. The compact 2-in-1 kit is double sided: apply colour and shape with the angled crayon and then take the adorably mini brow mascara from the other end to enhance what you have. Brush your eyebrow hairs lightly and upwards to lengthen the hairs. The highly pigmented formula catches onto every tiny hair, even ones you didn't know existed. The liquid hardens, but not to the extent where it feels stiff to frown. Add more a few minutes later for an even fuller look.
Glossier Boy Brow, £14 – Simplistic but high performing
In this tiny and simplistic product, Glossier promises to thicken, fill and groom the brows into place. Glossier's key message is all about minimalism and enhancing what you've got rather than faking it. In four shades, the pigmented creamy wax formula grabs onto the hairs and fluffs them up. Inspired by traditional hair pomade (an ointment/oil for dressing the hair) the look is soft with a flexible hold – there is no need to worry about it crumbling like an old mascara. The gel also comes in clear which is ideal for keeping hairs groomed all day long.
Stila Stay All Day Waterproof Brow Color, £16 – For replicating eyebrow hairs perfectly
I've never come across an eyebrow product so precise. The ultra thin tip allows you to draw incredibly life-like eyebrow hairs. The definition is so intense you need to be quite steady with the hand, but it's sure to be the answers to your prayers if you are looking to create a fuller brow the most natural looking way. The formula is wet like a fine felt tip, and is long-wearing and smudgeproof (although I can't resist blurring it a little with a spoolie straight after application). What's more, the honey, aloe leaf and chamomile extracts are a plus for conditioning the area.
Ombre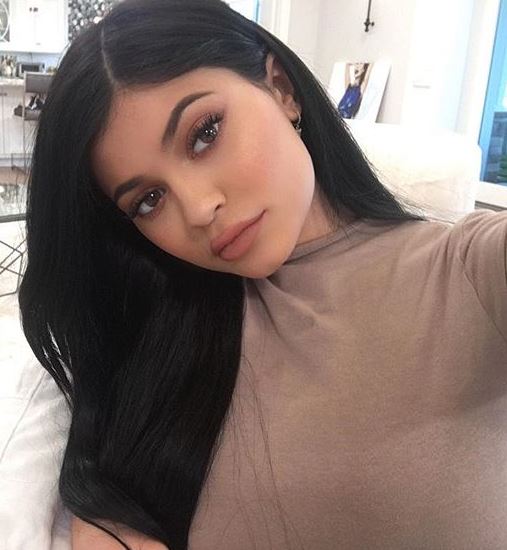 This look is taking the lead when it comes to eyebrow trends. The graded colouring, starting with a faded look at the front and deepening in colour to the tail, looks elegant and tidy, a skill mastered by top makeup artists. Semi-permanent tattooing has too crossed over into this trend, offering lasting results of three years with little upkeep. It technically can be created with any eyebrow product.
Sleek MakeUp Brow Kit, £8.49 – For easy buildable makeup
Practice makes perfect when it comes to ombre. Kits that include a wax and setting powder, such as Sleek, allow you to build up the product gradually. Sleek recommend to tame and shape the brows with the wax first, then apply the powder into sparse areas. Or, if you are lazy, apply both at the same time. The kit includes a mirror, tweezers, and an angled brush and blending brush, so you create your faded or defined look as you like. But no doubt you'll make a statement and attract compliments on your perfectly preened brows.
WunderBrow, £19.95- The definition of long lasting
Wunder2 is taking the makeup market by storm, and their innovative WunderBrow makes brow makeup exciting. The product is different in that it contains a paint-like formula (with fibers) allowing you to get creative and design the brow just how you like it. For an ombre look, first apply the gel directly to the arch/middle of the eyebrows outwards to the tail. Use a spoolie to blend and apply excess product at the front for a soft look. A little goes a long way so be careful with how much you apply. Astonishingly, this product can last up to three days, being completely waterproof, smudge-proof and transfer proof. Perfect for those who slack with makeup removal.
Sharp and defined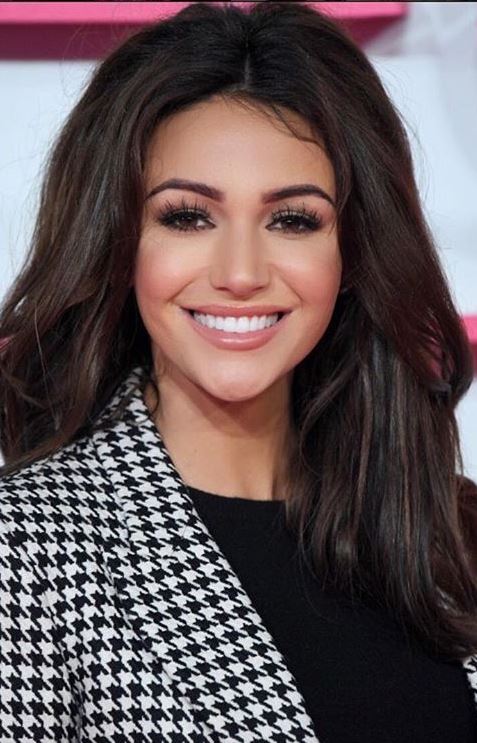 To frame the face, the defined brow works wonders if done well (AKA, tadpoles are not ok). Take advice from experts when it comes to finding the right angles for your face shape. Despite the fuller, bushier brow being lusted over, the defined look is here to stay.
Anastasia Beverly Hills Dipbrow Promade, £19 – If you only choose one thing from this list make it this.
It claims to be the best thing to happen to brows since the tweezer, and we can't disagree. The dipbrow promade never lets you down, gliding smoothly onto the skin with the use of an angled brush with precision every time. Although we categorise this as a defining product, it's uses stretch over varying looks completely dependent on how much product you use. And a small amount goes a long way – like seriously, this tiny tub lasts years if you care for it. Smudgeproof, water resistant and so flattering, it's no wonder YouTube make up artists and celebs such as Cindy Crawford and Penelope Cruz have been raving about it for years.
Rubis Classic Tweezers, £25.50 – The only tweezers your makeup bag will ever need
You'd be nowhere near defined without tweezers, and why not reach for the best of the best? Rubis tweezers were originally made exclusively for the Swiss watch industry to assemble the delicate mechanical clockworks of watches like Patek Philippe, Cartier and Rolex. Now, they have spread their expertise to the beauty business where brows remain in constant need of attention. The slanted edges ensure precise alignment to the hair follicle with every pluck, making an uncomfortable experience a breeze.
Sweatproof makeup for brows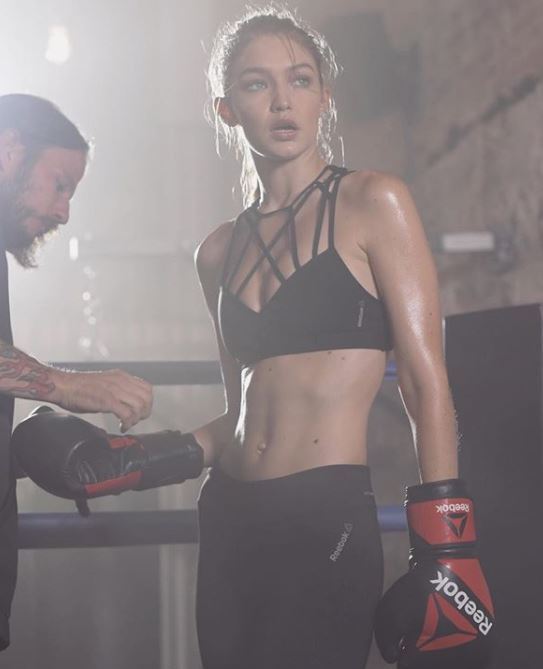 The makeup industry caught up with modern women's needs. We need makeup that will see us through a gym session without Simon the PT looking at us awkwardly as an eyeliner tea falls down our streaky foundation face.
SportFX Shape Up Brow Pencil, £7.99- Be ready in 30 seconds, max.
For ease of application in two minutes, this is the biz. SportFX have a vision of makeup working as hard as us, withstanding a long day and keeping brows constantly tip-top, especially when caught off guard with a familiar face at the gym. A twist-retractable pencil one end and spoolie brush the other, shape and colour is effective in no more than two minutes – and heck, if you're a morning gym bunny, there is no way you're spending hours applying makeup first. The creamy formula makes application so slick, and with the added bonus of enriching ingredients shea butter and castor oil to promote hair growth. It's sweat-proof but promises not to clog your pores.
BlinkBrow Topcoat, £18 – Be the envy of your gym friends with the latest tech
If you're not convinced by sweatproof makeup, consider BlinkBrows latest technology of protecting  any brow product from budging. The coat uses thixotropic, an innovative gel system that forms a thin colourless film over the top. Maximum coverage is achieved with the wand's tiny fine bristles, and once the coat dries (in seconds), the barrier leaves you ready to face sun, sea and a sweaty spin session, even when the temperature is rising.
Soft look eyebrows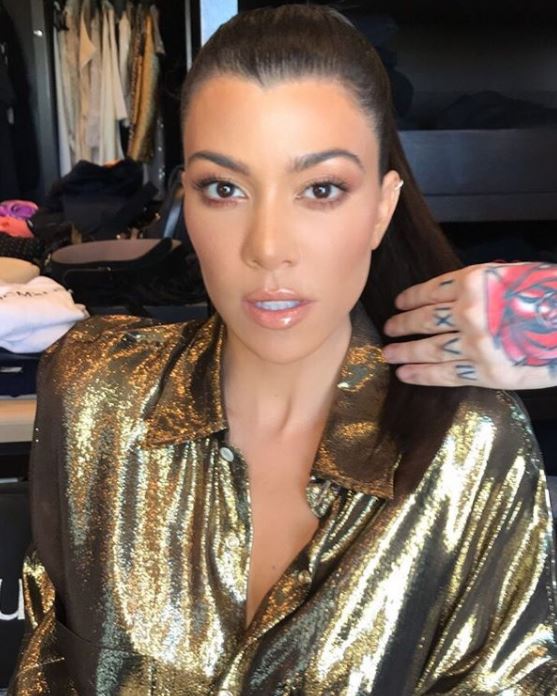 Some people can pull off the softer approach to their brows – their face can take it. These eyebrows effortlessly look bold and naturally thick, often with the use of a powder to blur the lines or resistance to pluck the sporadic hairs.
Technic Brow Pow Eyebrow Pen, £2.48 – Best for barely a difference
Want coloured brows? This product just get's the job done, and in less than a minute. The sponge-like tip contains a powder, which somehow 'reloads' when you screw the lid back on. Brush the applicator across the brow in swift motions to add a muted colour without any clear cut lines. Then, Technic say to use the spoolie on the other end to comb the brows and add definition to your natural shape. However, we think this just blends the product further to an almost-there shape. Lush.
Beautiful Brows, £30 – A product you'll be loyal to for life
It's not easy to keep this look tidy, but Beautiful Brows have a neat answer. Inside the kit are six stencils to choose from each with shapes ranging from bold to sleek and straight, a small compact with powder in two highly pigmented tones, and a duo highlighter. Simply hold the stencil over the brow, and fill in with the fluffy brush in seconds. The powder instantly latches to the skin and hair and remains there for 24 hours – what they call semi-permanent. The highlighter, applied underneath the tail, gives the brow a  pop. Once you've mastered the technic, you'll be pleased to see the powder can last three years with daily use.
Lottie London Arch Rival Volume Powder, £5.45 – Editor's favourite
Perfect for simply adding a 3D effect, the volume powder from Lottie London very subtly adds colour onto the skin to create a fuller look. The product is buildable, taking you from a fair fine brow to a gorgeously intense brow with a soft-focus finish. It comes in three shades, light, medium and dark, which blend into the natural brow with ease. They are also vegan friendly and gluten free, although we aren't quite sure how necessary this is – coeliacs, enlighten us? The product also has ringing noise to it, with a tiny ball rolling round in the lid. It's a rather cute touch. This is our editor's favourite so if you're of the over 40 variety, you might love it for it's natural definition.
READ MORE
Glossier make-up review – Healthista's verdict on most wanted new beauty products
7 natural beauty products I can't live without – Abigail James celebrity facialist
9 best skin brightening products to make your face GLOW
3 best eyebrow treatments on the high street
How to do anti-ageing face massage in 4 minutes
Like this article? Sign up to our newsletter to get more articles like this delivered straight to your inbox.